Exclusive Interview with Andrei Andronic (Playson)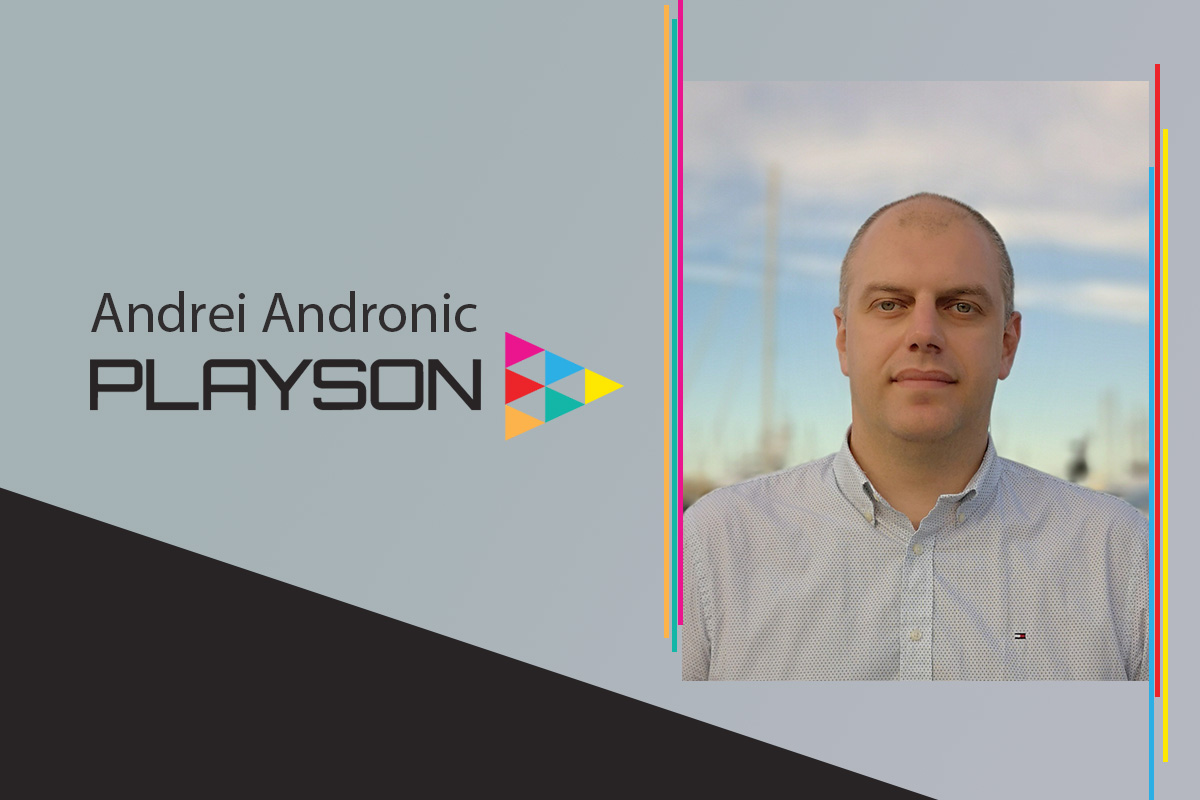 Reading Time:
3
minutes
European Gaming caught up with Playson's Andrei Andronic who talks European expansion, regulated markets, and why the ever-evolving nature of compliance is the perfect partner for innovation and a stepping stone to opportunity.
European Gaming: Is increased compliance and stricter regulation stifling innovation in betting and gaming, or should it be seen as an opportunity for more creative solutions?
Andrei Andronic (AA): It really depends on how one sees and understands compliance and regulations. Personally, I am of the opinion that the days when compliance was considered a constraint on a business' development or innovation are now gone and this view is quite outdated.
For a business to thrive in an industry where regulations are evolving at such a pace, the key to success is flexibility. Though some companies see compliance as something that needs to be weathered, the pace setters view them as an opportunity to prosper. To reap the rewards of industry developments, companies must adapt.
With more countries regulating and competition intensifying, operators are under more pressure than ever to secure an advantage. Companies should be able to adapt deftly and swiftly, meaning the evolution of compliance, regulation and the industry as a whole should be welcomed as an opportunity to flourish.
European Gaming: What are the particular challenges for operators and suppliers in Central and Eastern Europe at the moment?
AA: At the moment, operators face significant challenges. The regulatory regimes are so dynamic that it is a real struggle to keep up with new and ever-changing requirements or occasionally completely new licensing regimes. These processes can take years and be a very busy period for compliance specialists. With the lack of homogeny in Central and Eastern European regions, what works in one area is completely different in another. Playson recently secured a Class II Licence from the Romanian regulators (ONJN), a licence I had been working on right from the start, and one that meant a lot with Romania being my home country. Yet, even knowing the gambling infrastructure well, the process still took a long time, and inevitably would be a completely different experience if you compared it to other regulations.
Operators are also scrutinised more by the relevant authorities than suppliers, but on the other hand, suppliers face more legal challenges. Though the competition in these markets, especially in relation to compliance, can be used as a unique tool to gain an advantage.
Many companies are embracing and implementing compliance as potential boost to their success in Central and Eastern Europe as it mitigates the risk of regulatory actions. Ultimately it presents a company as solid, reliable and trustworthy partner.
European Gaming: What products and services are Playson putting in place to ensure they are both innovative and compliant at the same time?
AA: Our development/engineering, product and integration teams are doing a fantastic job and always creating interesting and unique products. We target regulated markets and ensure technical compliance with the help of our test lab.
When facilitating the evolution of compliance, innovation is an inherent by-product of staying ahead of the curve. At Playson, we are constantly training, be it in-house or utlisiing external workshops. All of our employees are kept up to date on the latest levels of compliance. There's a truly cohesive structure here at Playson whereby those in all divisions are kept abreast of any changes in compliance, and training sessions can be suggested by any department in house to make sure we observe any updates to the social responsibility aspects and other regulatory requirements imposed to us through our licensing conditions.
European Gaming: How important are Central and Eastern European markets to Playson?
AA: Central and Eastern Europe is a big focus for us at the moment and we have made some prominent commercial advances into these areas over recent months. It's a market that collectively we have a wealth of experience dealing with, and that as company, we see a huge amount of potential in. We've enhanced our position in markets such as Lithuania, Latvia, Italy with partnership deals and we recently obtained a Class II Romanian license by the ONJN.
These partnerships are not only a fantastic opportunity for us to have our games released to as many players as possible, but with each new market we enter we acquire more knowledge about regulations and territories. This makes us greater equipped to dealing with possible issues in a variety of regions should they arise, and ultimately makes us a more robust potential commercial partner.
Exclusive Q&A with Blueprint Gaming's Jo Purvis on ted™ Megaways™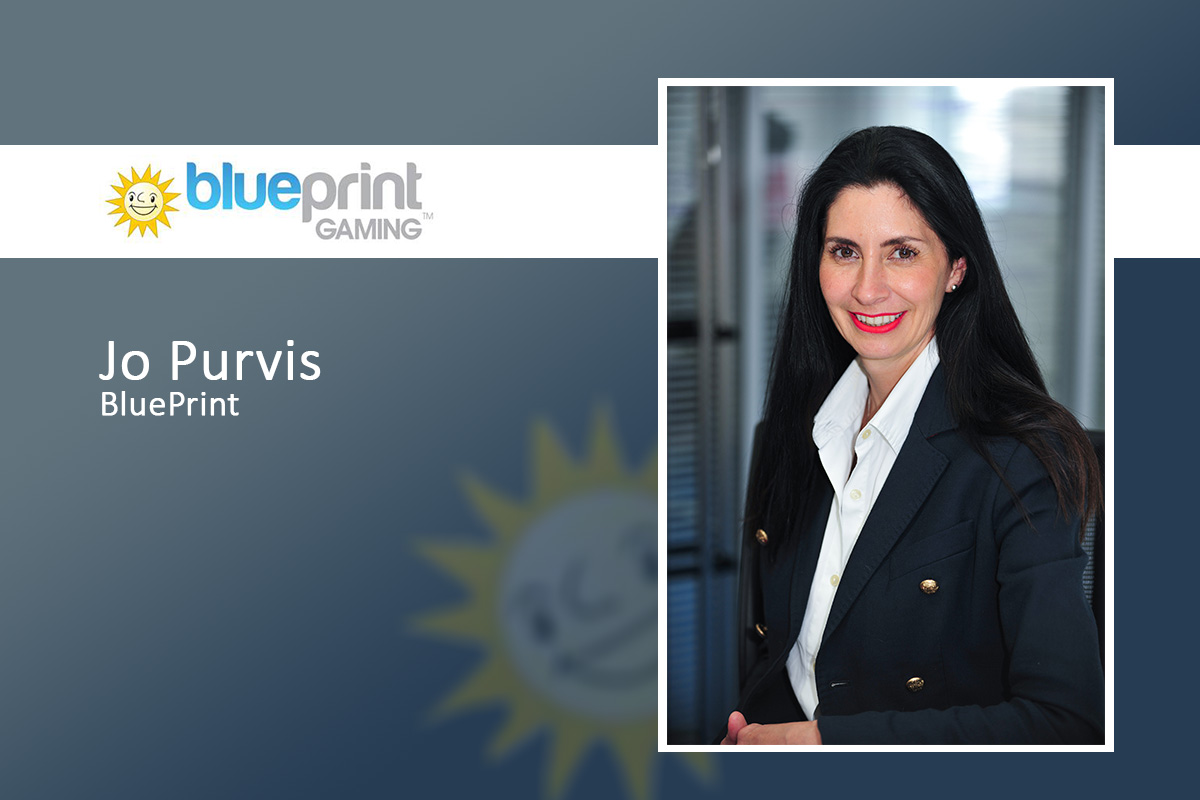 Reading Time:
4
minutes
Following the release of Blueprint Gaming's blockbuster slot ted™ Megaways™, we caught up with Jo Purvis, the company's Director of Marketing and Relationships, to find out more about the development of its latest slot featuring everyone's favourite crude bear and what plans it has for the remainder of the year
European Gaming: You've just announced the release of ted™ Megaways™, what was the thinking behind creating a new slot that once again features the popular bear from the 2012 film?
Jo Purvis (JP): The original slot made a huge impact when it was first released a few years ago and is still one of our most popular slots today, with operators and players appreciating the way in which we brought the obnoxious bear into the casino world. So, it made sense to give it the Megaways™ treatment and add 117,649 different ways of winning. The latest iteration of the game has already caught the attention of the casino environment and it became one of the most eagerly anticipated releases of the year.
European Gaming: How does the gameplay differ from the original title that proved such a hit?
JP: The easy option would have been to simply add the Megaways™ mechanic to the original slot's gameplay, but we were keen to develop a new game from scratch in order to bring in a range of new features that fans will love, and that's exactly what we've done. Keeping the essence of the original hit, players will quickly discover that this latest instalment offers an even more raucous gaming experience.
Of course, the use of Megaways™ completely changes the base gameplay but we've also evolved the mechanic to introduce a few twists along the way. In addition to cascading wins and a mystery symbol that can appear on any spin, triggering the bonus round will present players with the option to take either 12 Thunder Buddies Free Spins or spin the Thunder Wheel to be awarded a random combination of free spins and minimum Megaways™.
As the rowdy bonus round progresses, players will earn additional free spins and power their way through the seven minimum ways ladder to reach the full Megaways™ gameplay by collecting ted™ symbols appear on the reels.
European Gaming: Blueprint has a strong reputation for delivering quality Megaways™ games to the market, how has the mechanic helped to broaden your slots portfolio? How do they compare with your in-house developed titles?
JP: Our Megaways™ titles have strengthened the Blueprint portfolio to become even more diverse, complementing in-house developed titles such as our Jackpot King releases and converted slots from the Reel Time Gaming (RTG) retail library. Our games feature a wide range of themes and styles, which makes us appealing to operators looking to offer a real mix of slots to their customers.
We're proud of the way in which Blueprint has taken the mechanic to a wider audience and evolved the experience to a new level. We were the first to acquire the licence from Big Time Gaming (BTG), who did a magnificent job in creating an innovative concept that is enjoyed by players across the globe. What we've done is take it to new heights by incorporating additional functionalities. Our innovative Power 4 Slots concept is an example of this, allowing users to play across four sets of reels at the same time and receive an amplified Megaways™ experience as well as the number of winning combinations available.
Our contribution to the Megaways™ brand is significant enough that others are now looking at Blueprint as well as BTG to see what the next development for the mechanic will be. That includes how it can be utilised as a wider commercial asset, such as brand exclusive Megaways™ game, which other operators are now offering well after Blueprint started the trend.
European Gaming: ted™ Megaways™ follows on from recent branded releases such as Rick and Morty™ and Sausage Party, is there a particular reason why Blueprint decided to work with these brands?
JP: We have a 'tongue-in-cheek' approach to creating slots and these brands all fit the genre of game we're looking to develop. Anyone who's familiar with the films and TV show in question will know they're not too serious and provide plenty of laughs, and that's what's we aim to achieve when adapting these kinds of brands into a slot game. Players will come back for more if they engage with the graphics, animation and sound alongside the game structure.
Developing branded games aren't as straight forward as it may seem on the surface, with IP owners holding strict guidelines when it comes to games development. However, we work very closely with leading IP owners and we're always the first to receive news of the latest licences available, as a result of our strong reputation for delivering quality branded titles.
European Gaming: Can you provide us with a sneak peak of what's in store for the future from Blueprint?
JP: Branded games will continue to form part of our games roadmap and we've got new versions of Sausage Party™ and Rick & Morty™ coming out later this year that we're really excited about. We'll also be bringing some new blockbuster brands to the iGaming world for the first time that we're certain Blueprint fans will enjoy.
The main aim is to carry on developing unmissable gaming experiences for players and provide operators with a diverse range of games to choose from as they evolve their online casino offering. We have more Megaways™ releases and converted RTG titles in the pipeline too. Rest assured, we're in for a busy end to the year!
Q&A with Boris Chaikin, CEO of Soft2Bet on the Swedish market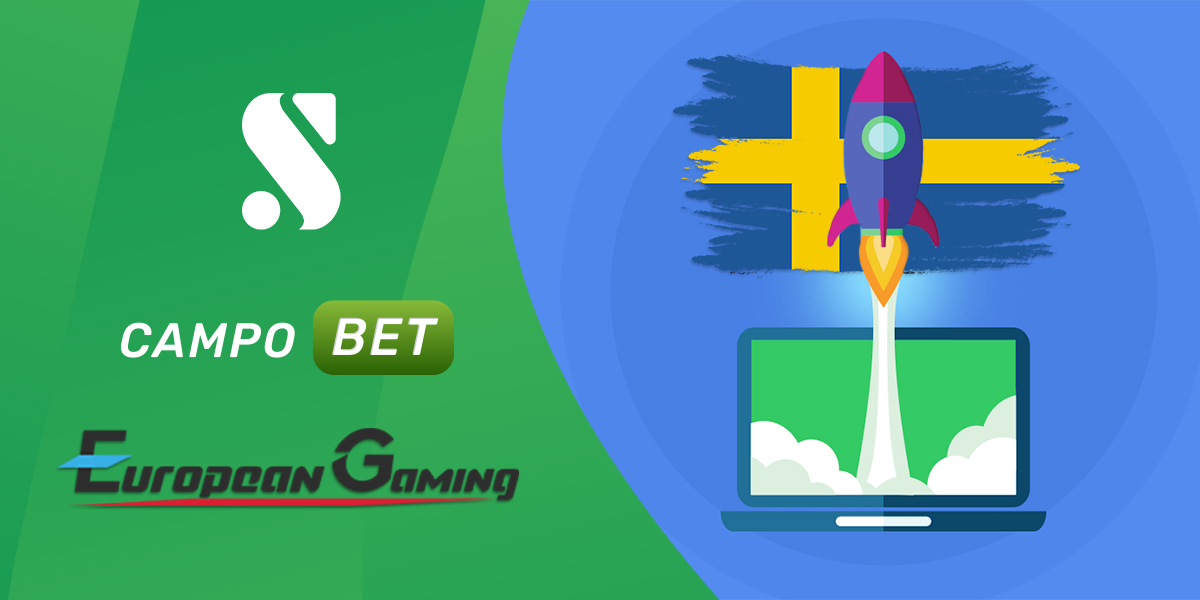 Reading Time:
2
minutes
With the arrival of Campobet in Sweden, this is Soft2Bet's second website launched in the region. Why is it such an important market for our industry?
B.C.: Sweden was always a desirable territory for us as we knew gambling was a beloved tradition in its communities. We were happy that the Swedish government decided to adopt a law to further regulate the industry as it offered us a great chance to showcase our product to Swedish customers.
Having conducted thorough research of the market we made the decision to apply for the Spelinspektionen licence. This market is filled with strong competitors vying for the attention of demanding players, which has led to both technological advancement and cutting-edge content development.
These challenges brought a strength to our product, and with the success of YoyoCasino proving we are on the right track; we knew now was the best time for us to bring our cutting-edge sportsbook  to Sweden.   
What does Soft2Bet bring to the Swedish market and how does it differentiate from its competitors?
B.C.: Our main aim is always to provide users with products of the highest quality, and it's why we carefully selected our websites with this market in mind. . YoyoCasino and Campobet are both very successful projects in their own right and are now both hugely popular with our Swedish customers, so the decision we made was certainly the correct one.
YoyoCasino has a wide variety of slots, live casino, poker, and blackjack games, and the recently launched Campobet is the perfect companion to the brand, offering sports fans the opportunity to place bets on both live and virtual sports. Customers can bet on all the Swedish sporting fixtures, along with the world's top leagues and championships and a extensive selection of other sporting events.
However, the diversity of our offering isn't the only thing that separates Soft2Bet from the competition. Our professional customer support service differentiates us from other brands by being available24/7, giving clients access to native speakers who are available to help and answer questionsat any time.
Alongside that, we provide security. Our clients are given the opportunity to create an account using the Pay'n'Play option via Trustly, which establishes credibility among our customers.
What do you envisage for the future of the Swedish market, and do you have plans in place to further enhance your presence across the Nordics?
B.C.: The region is becoming more and more competitive , and companies should be constantly thinking of new ways to innovate while strictly adhering to the guidelines laid out by Spelinspektionen.
Swedish customers deserve additional exciting projects and Soft2Bet has plentyof them on the horizon. However, we won't just be limiting our growth to the Swedish market – our team is currently working hard on obtaining another licence in the Nordics, but those are plans we're keeping close to our chest.
SoftSwiss Game Aggregator grows three times in a year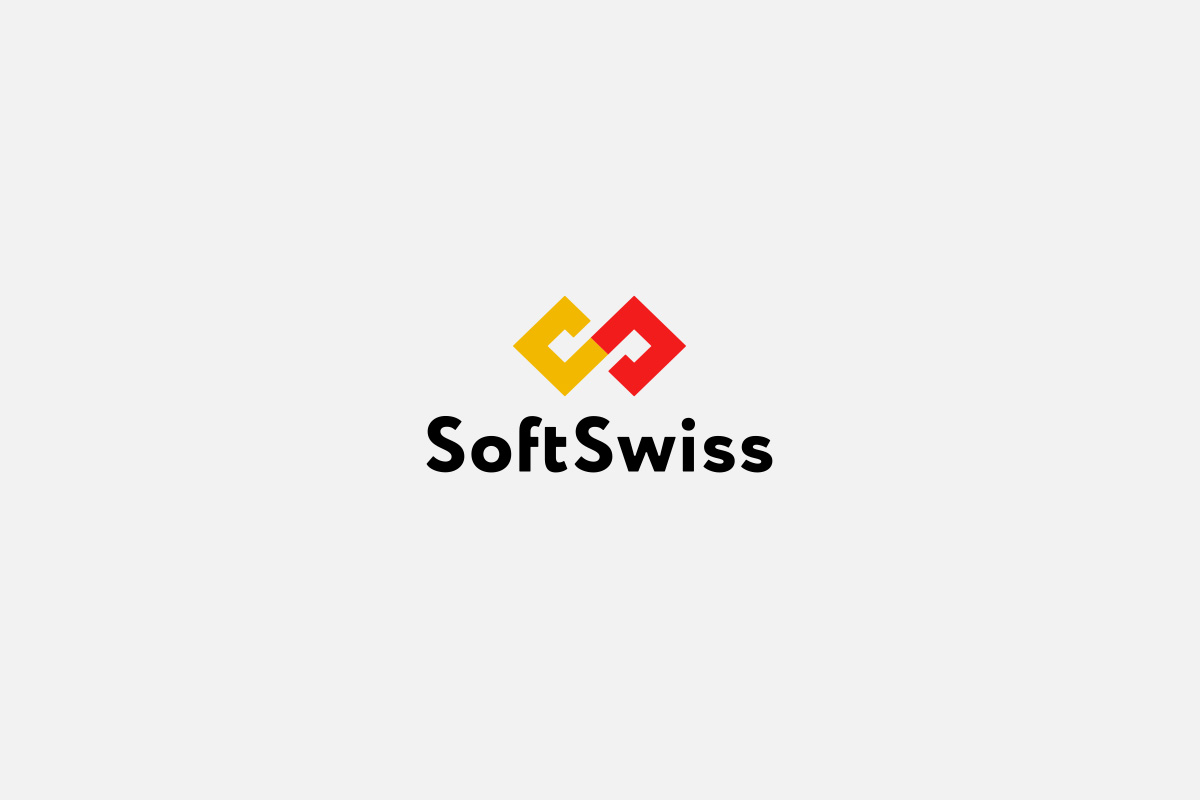 Reading Time:
3
minutes
SoftSwiss Game Aggregator is growing at an amazing pace. Over the year, the amount of bets has tripled and the number of games increased threefold. Max Trafimovich, the CCO of SoftSwiss told about the uniqueness of SoftSwiss Game Aggregator, entry to the Maltese market, and plans for the future.
What is unique about the SoftSwiss Game Aggregator solution?
The first thing to note is ​unified technical integration that allows access to dozens of game providers after only one-time integration with the Game Aggregator. We have established warm relationships with the most popular casino game providers. It allows our clients to quickly start a business and save hundreds (or even thousands) of development hours, which would be needed for contracting, integration and API connection.
The second advantage is a ​unified support center which provides a single entry point for solving absolutely any issues related to game content. SoftSwiss team assists at each step of integration and, working together with game content partners, provides ongoing technical support after the games go live. It greatly simplifies our client's business management.
The next point is ​royalty for the game ​. SoftSwiss has some of the best market conditions. We always strive to achieve the most favorable conditions with game providers, which allows our clients to reduce costs than if they work directly with game providers.
For the time being, we have earned the trust of such major brands in the gambling market as Bitstarz, Playamo, who use not just Game Aggregator but our core platform, also worth mentioning 1xbet, Favbet, Pokermatch…In total, we provide games for over 300 domains.
How does the SoftSwiss aggregator differ from others?
We have a strong development team and a powerful technology stack. We are constantly scaling the product to keep up with growing loads. But answering the question, I would focus on something else.
Softswiss Game Aggregator has a unique customer service model, which differs from competitors. We provide the best service on the market and these are not just words, this is our ideology, what SoftSwiss strives for. Being close to the client, ahead of his needs, acting as flexible as possible – these are the main principles the company based, which in turn allow our customers to operate their projects as efficiently as possible. Our strategic goal is to strengthen the position of the Softswiss Game Aggregator on the market, surprise with the level of service and provide customers with the opportunity to verify this in practice.
What about the selection of games SoftSwiss Aggregator provides at the moment?
Over this year the aggregator was enriched by more than 30 new providers, among the key deals are such companies as Quickspin, Relax Gaming, Push Gaming, Playtech and Novomatic AKA Greentube. Recently we added Red Tiger and Pragmatic Play's Live Casino suite of games.
To date, our portfolio consists of over 60 game vendors including BGaming – SoftSwiss's game dev studio, which is available through the Game Aggregator. In total it's more than 10,000 games to choose from. But it's not about the size – it's about the quality and stability of our software.
How did the volumes of bets change since last summer?
I was anxious for this question to come! The monthly volume of bets has TRIPlED since June 2019. We are proud that this May we exceeded the monthly bet volume of 2 billion euros. It is just a warm-up!
What are the plans for the future development of the Aggregator?
One of the major upcoming events is that in August, the Aggregator will enter the Maltese market. It is a momentous milestone that will contribute to a further increase in the customer audience. Among the main priorities to integrate more niche content for local markets. Then we are going to look for the next big stars: several interesting game studios that are planning to add will have a significant effect in the next 2 years.
The main goal we are confidently heading is to increase the number of clients at least 2 times. At the same time, we have no goal to increase the number of connected game providers. New gaming studios are constantly contacting us. Our principle is better fewer providers, but quality service that takes online casino management experience to the new level.