Exclusive Interview with Andrei Andronic (Playson)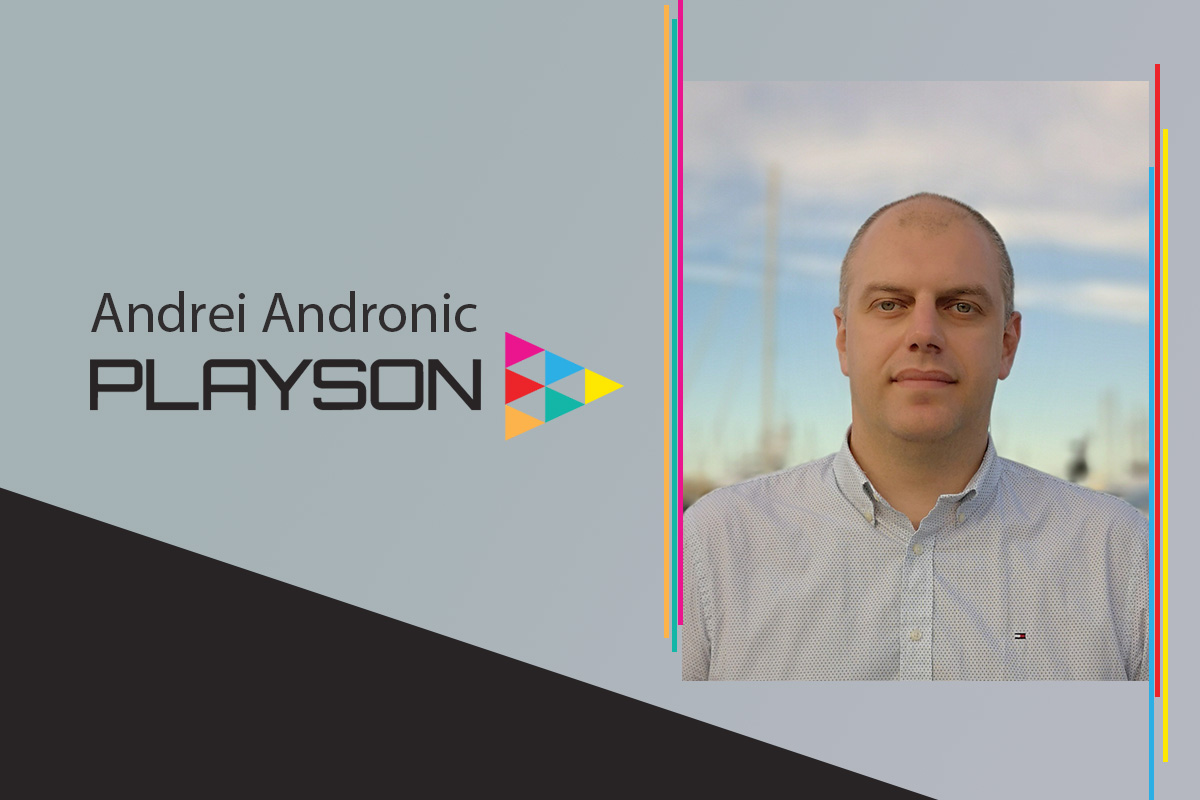 Reading Time:
3
minutes
European Gaming caught up with Playson's Andrei Andronic who talks European expansion, regulated markets, and why the ever-evolving nature of compliance is the perfect partner for innovation and a stepping stone to opportunity.
European Gaming: Is increased compliance and stricter regulation stifling innovation in betting and gaming, or should it be seen as an opportunity for more creative solutions?
Andrei Andronic (AA): It really depends on how one sees and understands compliance and regulations. Personally, I am of the opinion that the days when compliance was considered a constraint on a business' development or innovation are now gone and this view is quite outdated.
For a business to thrive in an industry where regulations are evolving at such a pace, the key to success is flexibility. Though some companies see compliance as something that needs to be weathered, the pace setters view them as an opportunity to prosper. To reap the rewards of industry developments, companies must adapt.
With more countries regulating and competition intensifying, operators are under more pressure than ever to secure an advantage. Companies should be able to adapt deftly and swiftly, meaning the evolution of compliance, regulation and the industry as a whole should be welcomed as an opportunity to flourish.
European Gaming: What are the particular challenges for operators and suppliers in Central and Eastern Europe at the moment?
AA: At the moment, operators face significant challenges. The regulatory regimes are so dynamic that it is a real struggle to keep up with new and ever-changing requirements or occasionally completely new licensing regimes. These processes can take years and be a very busy period for compliance specialists. With the lack of homogeny in Central and Eastern European regions, what works in one area is completely different in another. Playson recently secured a Class II Licence from the Romanian regulators (ONJN), a licence I had been working on right from the start, and one that meant a lot with Romania being my home country. Yet, even knowing the gambling infrastructure well, the process still took a long time, and inevitably would be a completely different experience if you compared it to other regulations.
Operators are also scrutinised more by the relevant authorities than suppliers, but on the other hand, suppliers face more legal challenges. Though the competition in these markets, especially in relation to compliance, can be used as a unique tool to gain an advantage.
Many companies are embracing and implementing compliance as potential boost to their success in Central and Eastern Europe as it mitigates the risk of regulatory actions. Ultimately it presents a company as solid, reliable and trustworthy partner.
European Gaming: What products and services are Playson putting in place to ensure they are both innovative and compliant at the same time?
AA: Our development/engineering, product and integration teams are doing a fantastic job and always creating interesting and unique products. We target regulated markets and ensure technical compliance with the help of our test lab.
When facilitating the evolution of compliance, innovation is an inherent by-product of staying ahead of the curve. At Playson, we are constantly training, be it in-house or utlisiing external workshops. All of our employees are kept up to date on the latest levels of compliance. There's a truly cohesive structure here at Playson whereby those in all divisions are kept abreast of any changes in compliance, and training sessions can be suggested by any department in house to make sure we observe any updates to the social responsibility aspects and other regulatory requirements imposed to us through our licensing conditions.
European Gaming: How important are Central and Eastern European markets to Playson?
AA: Central and Eastern Europe is a big focus for us at the moment and we have made some prominent commercial advances into these areas over recent months. It's a market that collectively we have a wealth of experience dealing with, and that as company, we see a huge amount of potential in. We've enhanced our position in markets such as Lithuania, Latvia, Italy with partnership deals and we recently obtained a Class II Romanian license by the ONJN.
These partnerships are not only a fantastic opportunity for us to have our games released to as many players as possible, but with each new market we enter we acquire more knowledge about regulations and territories. This makes us greater equipped to dealing with possible issues in a variety of regions should they arise, and ultimately makes us a more robust potential commercial partner.
Exclusive Q&A with Alastair Johnson, CEO of Nuggets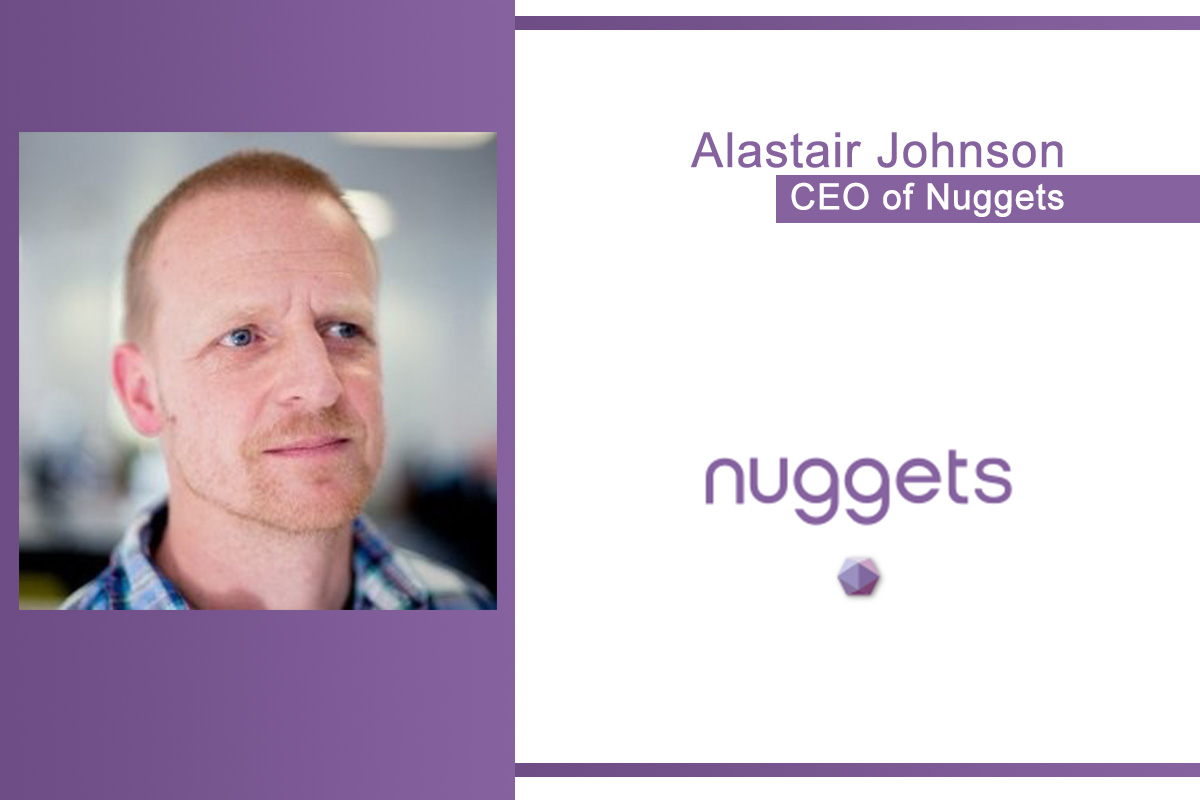 Reading Time:
5
minutes
Let's start with your personal story. Our readers love to learn more about top entrepreneurs. Tell us about yourself. How have you become the person you are today?
AJ: I come from the North of the UK (The Midlands if you're from further North). I learned respect and the value of teamwork at an early stage—a value I still apply to my work to this day. I went to Uni, developed my thinking, then after leaving  got taken down a peg or two along the way. I started in tech during the last recession, which, as it turns out, is a handy training ground for the modern world. As an early adopter of the internet, I quickly rose to the challenge. I had my own tech business for a good number of years, and was fortunate enough to work with some of the best tech-heads in Skype and Microsoft. After bumping into the pain of privacy and security problems one too many times, I strived to find a better way.
I always liked the Jeff Bezos quote where he had to tell everyone what the internet was when he was starting Amazon. I know how he feels; it resembles the initial stages of blockchain.
You pride yourself on being a problem solver. Perhaps, Nuggets is a direct result of that trait. You have said that in other interviews. But could you share the details behind what led you to the idea behind Nuggets?
AJ: I had my personal and payment details used fraudulently and had to wait two weeks for a bit of plastic to turn up. After having to input my card number back into numerous services, I thought: "there has to be a better way than this."
Always lead with the problem, not the tech or the product. Blockchain resolved many of  the boxes that previous tech offerings hadn't, allowing for a fundamental change in how personal data was stored, owned, and controlled. I was lucky to have a different perspective to those that had come before, and driven enough to set out on the journey that everyone else had shied away from.
The idea was great and the technology was ripe. But how hard was it to start and develop Nuggets? We would like to hear your struggles and victories?
AJ: I think one of the more recent examples is when it came time to self-quarantine amid the coronavirus outbreak. Coming to the realisation that I had been effectively self-isolating already, demonstrated how consumed I was by the work.
Nonetheless, it's been an amazing journey of highs and lows. From having to explain, in the early days, what blockchain was and the potential it had (I feel you Jeff), to fantastic opportunities that I would have never been afforded if I wasn't doing this. I've felt on top of the world and—sometimes—like I've been knocked off it, but I always end up with the need to do it all again the next day, with an almost evangelical zeal.
I now have a kinship of understanding and appreciation for anyone who has been a founder, big or small, and when you meet other founders, it's like you're talking the same language and an empathy that is hard to reach with others.
Nuggets' motto is to "Take back control of your data". Here are some novice's doubts regarding the claim. First, wouldn't it affect the data analytics thing that marketers and companies use a great deal at present?
AJ: You can still have behavioral data on the merchant or services side, which can bring benefits to both merchants and customers. We don't believe, however, that you need to know my first dog's name and my email to facilitate an order for socks. There's still metadata available, but not the user's personal data. Through reputation and provenance, greater value can be gained than ever before. The old model is broken—if the data breaches don't teach you that, the regulator will.
Following on the previous question, second, is the data really safe when using Nuggets? Data has to be stored somewhere, the users' devices, for example, which makes the data vulnerable. Isn't it?
AJ: With Nuggets, the data is encrypted at the source, with a private key that only the user has access to—negating the use of usernames and passwords. The nuggets of information are encrypted individually, hashed on-chain, placed in decentralised storage, and atomised so only the private key holder can access and control them. We believe the future is going to be based around your identity—devices and products will simply act as an interface to the identity that travels with you. You will be your identity combined with multiple biometric verifications.
How have the users responded to this disruptive innovation? Could you tell us some stats about the customer reaction so far – both in terms of end-users and business providers?
AJ: We have had the most amazing response to Nuggets with tens of thousands of advocates. We've been approached by the top global banks, payment services, and merchants. And, to have the industry acknowledge the direction as well, has been amazing.
Nuggets has also won a number of high profile awards, including;
The Blockchain Project of the Year at the FSTech Awards, beating HSBC and Commerzbank to the prize;
The Best Innovation in Security Management award at the FDATA Open Finance Awards, after being recognized as the company that has done the most to protect consumer data.
Shortlisted at the Europas Award for Hottest Tech Startup, and shortlisted for five awards categories at the Payments Awards — more nominations than any other company.
They were one of only 10 out of 400 global businesses to make it into the final of UBS's Future of Finance Challenge 2019, in the 'Foundation Setting: Technology Enablement' category.
Finalist in the MoneyAge Awards for 'Innovation in Consumer Finance',
Shortlisted for two payments awards alongside companies including HSBC and Mastercard for its use of biometrics and blockchain,
Named winners of the Anti-Fraud or Security Solution of the Year 2018.
Most Influential Women in Payments 2020 (not me, Seema)
10 best Payments Startups globally in Efma-Capgemini's Financial NewTech Challenge 2020.
We usually focus on industry news related to gaming, betting and gambling. In what ways do you think Nuggets can be a game-changer for the gaming and gambling industry?
AJ: Like finance, the gaming industry is one of the most regulated in the world. Applying the same principles of identity verification, KYC, proof of age, verified payments with reputation and provenance, along with privacy and security, we are sure to make a resounding difference.
Just to clarify, what kind of technological adjustments do existing gambling, betting and igaming platforms have to make to incorporate Nuggets. Is it going to be seamless and quick?
AJ: Onboarding, Access, Payment, and Verification can be quickly executed through SDK, APIs, and micro service container models that make integration modular and easy.
We are going through a global business turmoil caused by the Corona outbreak. Once things get back to normal, how do you foresee the situation for block chain technology? Will a new beginning help block chain technology to gain more access and popularity? We would love to hear your views.
AJ: During times of upheaval, disruptors prevail. New technology has been proven time and time again to leapfrog the broken past in order to create a better future. Blockchain will be a part of that, along with other technologies—maybe even a sprinkle of 5G thrown into the mix.
About two years ago, you wrote an article that said "Europe has unbridled potential to become one of the leaders in fintech"? Has Europe lived up to your expectations? Do you still subscribe to this view or is there any change in estimate?
AJ: I still think the UK and Europe have some of the best potentials. This map of challenger banks by country globally shows that in 2016 the UK had 40 challenger banks. India, with the next biggest number, only had 8. This gives you a good idea of the potential in Europe compared to the rest of the world.
Exclusive Q&A with Colin Steil, Co-Founder and COO of Cartesi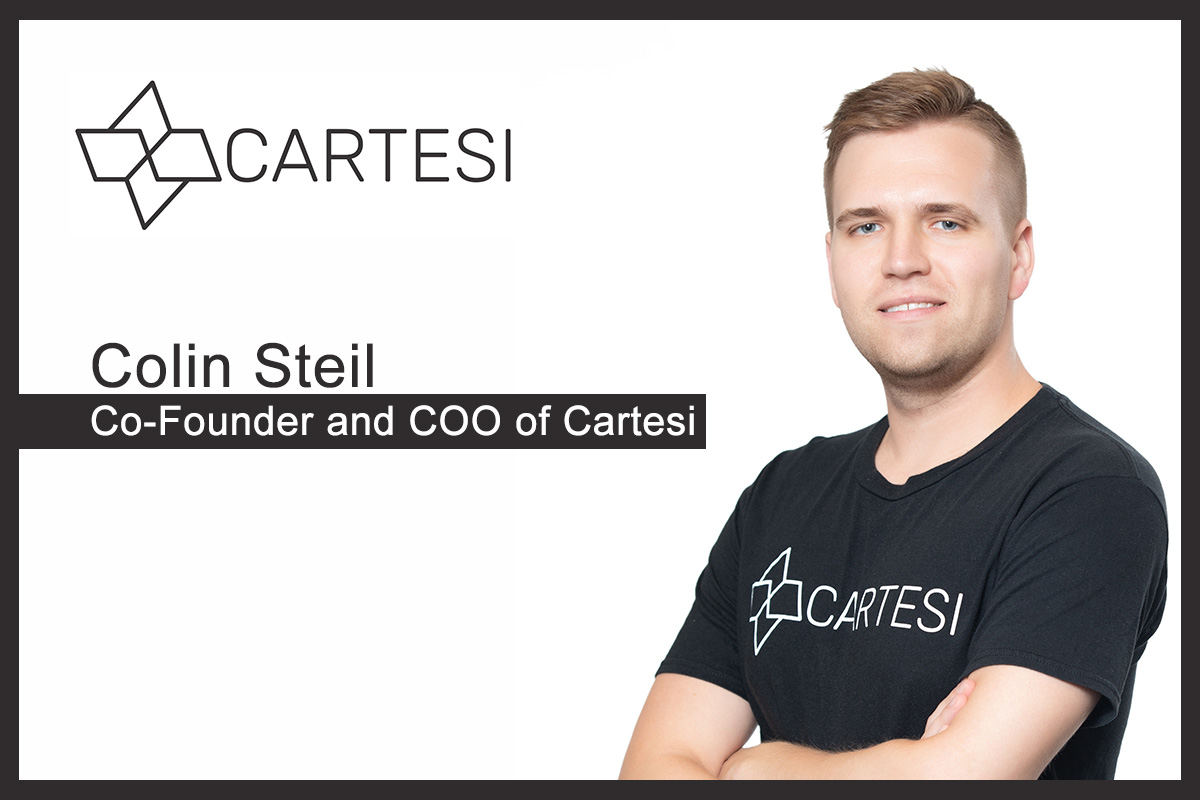 Reading Time:
6
minutes
We usually start with an introductory question. Tell us about yourself. How have you become a blockchain entrepreneur?
I'm Colin, Co-Founder and COO of Cartesi. I am a previous venture capitalist and start-up founder with a passion to make blockchain a reality. I have an expertise in execution and years of experience in community building and business operations across the globe.
I originally got into blockchain while working for my previous venture capital firm, SOSV. We were actively investing in companies in a wide variety of verticals that were always trying to push the boundaries of technology. Some of these companies had discovered blockchain technology early on and were integrating into their existing products, or starting exchanges (such as Bitmex). I got to learn about blockchain through assisting our portfolio companies and fell in love with the technology and the possibilities it brang. From here, I eventually met my current business partners and Cartesi was born.
What is the story of Cartesi? What is special about Cartesi in the blockchain universe?
The Cartesi founding team initially got into blockchain as a result of Augusto Teixeira (our Chief Scientific Officer) being friends with Serguei Popov (Founder of IOTA and inventor of the Tangle).
Serguei Popov, one of our Advisors, initiated Augusto into the crypto scene through the Bitcoin whitepaper and sparked his interest in the technology, knowing that Augusto is a leading expert in cryptography and game theory.
Augusto had the original idea of creating a trustless marketplace for data scientists. Basically, it would allow specialists and companies to engage in a service agreement without the need to know each other or a reputation system. In order to implement that, he invited Diego Nehab (our CTO) to design and implement a reproducible VM capable of running Linux. With this architecture and the protocols Augusto had envisioned, we would be able to make generic computation verifiable by the blockchain. More specifically, the blockchain would be able to initiate routines in the emulator to verify the results sent by the specialists after they completed their jobs. The system would protect the two parties involved, only releasing the funds if the results were proven to be correct.
Later on, after engaging in long discussions, we realized we were tapping into a broader scope. Before Cartesi even had that name, we understood we could actually create a versatile layer-2 Linux infrastructure to overcome the problems of scalability of computation and infrastructure for blockchain applications.
Cartesi is special in the blockchain universe in the sense that it allows decentralized applications to be run within a Linux environment in a way that's verifiable by the blockchain. Complex processing can be executed off-chain free from blockchains' computational limits and corresponding fees.
By offering a Linux runtime environment, Cartesi is the only software-based verifiable off-chain compute system that gives developers a vast array of software that evolved in the last 30 years and that enable the applications we use on the Internet today.                                                                   
You have talked about the twin major objectives of Cartesi in other interviews as well: increasing network efficiency and reducing programming difficult over blockchain? Could you share details about real life projects that actually achieved the objectives?
For sure! No software application is built in isolation. Mainstream mobile/desktop/web Applications today depend on multiple software dependencies that took decades to mature on operating systems like Linux. Cartesi brings all this software infrastructure to blockchain applications. Whereas without Cartesi, blockchain applications cannot use mainstream software, libraries and services, unless they sacrifice decentralization in some way.
Then, there's the second problem. Besides being hampered by insufficient software infrastructure, decentralized applications also suffer tight on-chain processing limits. So, they can hardly offer a compelling alternative to mainstream centralized applications. They are often hard to build, being clunky and limited for developers and DApp users.
Cartesi solves these three problems by
1) offering developers the software and tools supported by a full Linux OS
2) moving off-chain all the heavy computation over large amounts of data, that blockchains cannot do
3) offering services and a token economy that allows users to securely rely on the network and remain free from inconveniences of blockchain tech (e.g. slow confirmation times, requirement to remain online to resolve disputes, and others).
We have only just recently open-sourced and launched our decentralized tournament infrastructure with Cartesi. With this, we have recently released our first DApp, Creepts – a tournament on a tower defense game. This game showcases a fully decentralized game that was developed using conventional software stocks on Linux and also requiring billions of microprocessor instructions (and thus impossible to run on-chain): https://creepts.cartesi.io
The most significant product from Cartesi for the gaming industry must be Creepts, the blockchain-based game. Tell us more about it.
Creepts is the world's first fully decentralized tower defense tournament game built with and running on Linux. It is built on top of Cartesi's Layer-2 Linux solution for blockchains, which is available as an open-source software stack that is under active development.
Currently, Creepts is playable on the Rinkeby Ethereum testnet. In Creepts, players compete against each other to see who can claim the highest score in a fully-featured, real-time, browser-based Tower Defense game map. Players join a tournament by committing their high-scores and game moves to the blockchain, at a negligible cost. The game's smart contracts then decide who the winner of the tournament is.
In order to play Creepts, players will currently have to go through a rigorous setup experience, downloading docker, setting up Infura, and installing the Cartesi Node. To simplify this in the future, we are now working on a read-write version of Creepts, which will present users with a similar experience to running a normal app without having to deal with any idiosyncracies of blockchain technology.
Is Creepts publically available now? If not, when can we expect to have its public release? 
Yes! Creepts is publicly available now on the Creepts website: https://creepts.cartesi.io. We are currently offering both a read-only version which is playable immediately (although centralized) as well as instructions on how to setup the fully decentralize version on Ethereum's Rinkeby testnet.                                                                   
What are the values and features that do you think Creepts add to the existing crowded world of games? 
Cartesi frees blockchain Layer 2 development from restrictive programming environments. The Creepts game logic that determines player's scores is implemented in Typescript and runs over a Linux OS. The blockchain components of Cartesi do not care what the software used to write the Creepts DApp is. All it cares about is that Creepts can run inside of the Cartesi RISC-V machine emulator to produce verifiable and disputable game logs and player scores to the tournament contracts.
Cartesi also allows Creepts to be the first blockchain-based multiplayer game that is able to mathematically prevent one of the most impacting cheating vectors in decentralized and competitive virtual worlds from being exploited, which is the injection of arbitrary content into the persisted game state. Creepts can do so while accepting arbitrary off-chain (Layer 2) game logic, written for a Linux OS, incurring massively reduced computational costs for the Layer 1 components of the DApp.
What are the things do you think blockchain technology can bring changes to (let's say 'revolutionize') the gaming and gambling industry?
Blockchain technology brings a lot of advantages and fixes a lot of problems we face in games and development today, largely due to having to trust people. Blockchain can make games self-hosting, so if players love it and are there to pay the transactions, it will never go away or be changed unless mutually agreed upon.
Full decentralization will also make game systems transparent and traceable, with provably fair game-play. This can potentially allow for much higher stakes and bids in tournaments, gambling, or games involving money.
Another big factor is in-game asset ownership. This is something that has already evolved and is quite popular. Blockchain brings the potential for players to truly own their in-game assets, and would even allow them to bring them into other games – this opens up a whole new class of gaming possibilities.
Cartesi is not an exclusive programming platform for the gaming sector. Still, what are the ways in which the existing gaming and gambling software and technologies can make use of Cartesi?
Correct, Cartesi is a general-purpose infrastructure that will enable a new wave of DApps that were not possible before. We are not limited to gaming, but it is a great showcase given the market for DApps and for Cartesi's technology.
Now that we've released our decentralized tournament infrastructure, gaming companies can easily create never before seen tournament DApps without having to know about blockchain development, they can even create these complex games with any software of their choice. In addition, we'll be launching our SDK and documentation next quarter, which will guide developers to build with Cartesi and venture into different kinds of game development.
We're looking forward to see what people can come up with in terms of games on Cartesi!
The ongoing Corona outbreak is really in the process of crippling the world economy. Hope your company's operations are going smoothly. Some experts say this would be like pressing a reset button on all fronts. How do you estimate the future of blockchain technology in a reset world? We would love to hear your views on this.
Our thoughts are with all those who are affected by the current outbreak that is going on. We hope it gets better soon.
It is very hard to predict or understand the effect coronavirus will have in how the world works, but one thing that has become clear is how decentralization is important in times like this. For instance, governments may be acting in haste by printing loads of money to cover up for lack of preparation, which is basically another way to tax the poor. Blockchain, DeFi and cryptocurrencies could be used to protect yourself against government actions such as these depending on where you live in the world. Individuals are growing increasingly scared of authoritarian methods that are employed by governments, and it may be used as an excuse to escalate this authoritarianism around the world, where blockchain would be another good defence.
We are of course hoping things become stable soon and the world carries on. Wishing everyone safety and good health!
If you have some important topic you would like to discuss, we are ready to talk to you! Please contact me on [email protected] and we can set up an interview.
Exclusive Q&A with Tim Grice, CEO of Connective3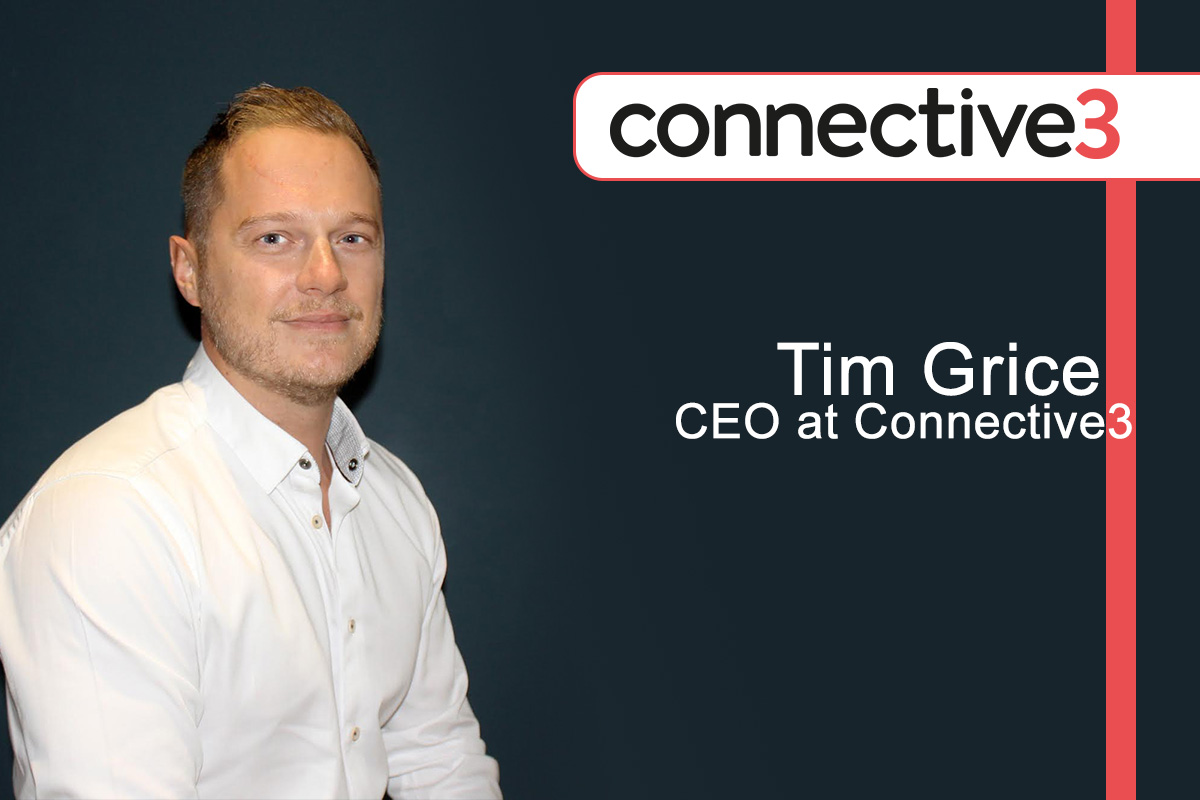 Reading Time:
5
minutes
We are going through one of the most difficult times in human history. The Corona virus pandemic has affected all spheres of human lives. The gaming industry is no exception.
How do the best minds of the industry analyze this rapidly evolving situation?
That's what we want to find out with this exclusive interview with Tim Grice, the chief executive officer of Connective3, a top-notch digital marketing agency in the gaming industry based in the UK.
Here he talks about himself, his company, quick impacts of the COVID-19 outbreak in the industry and, best of all, some insightful advice on how to proceed during these tough times.
Here we go!
Q. First up, an introductory question. Tell us about yourself. Our readers love to hear top entrepreneurs talking about themselves.
A. I've been working in digital marketing for 13 years. I started out as a consultant in 2007, mainly working across SEO and PPC. In 2010 I joined Branded3 as Head of Search; there were no more than three people in the digital marketing team when I joined, but in 3 years we managed to grow the business to over £4m in revenue and 60 people.
Branded3 was acquired in 2013 and I took over the role of CEO in 2015, generating revenues of £7.2m and nearly 100 people in the business.
In 2019 I decided to collaborate with the founders of Branded3 and introduce a new agency brand to the mix, connective3. We have gathered together the most talented people I have worked with over a decade and have created a £1m / 20 person business in 6 months. We have huge ambitions and want to grow the business in the UK and internationally over the next 5 years.
Q. How is your business going at this time of Corona-induced turmoil?
A. Like everybody else things have slowed down. No businesses are willing to commit at such an uncertain time. However, we are working remotely very well and are even seeing some growth from our igaming and other online-only clients.
Q. What about affiliate marketing industry performance as a whole in these times? Some sectors in the affiliate world of gaming and gambling industry must be hit hard, right?
A. Any affiliates linked to travel, retail and hospitality are going to struggle immensely as no one is buying. However, we have seen an increased amount of traffic and conversions across igaming (casino/poker/bingo) as well as certain financial products and services. So very mixed, but there is no doubt some serious pain across multiple sectors.
Q. What do you think affiliate marketers in the struggling sectors should do at this stage? Any advice based on your experience?
A. It's very hard to react as this is such a freak even; however, if possible I would recommend reviewing all content on your site, ensuring it caters to those using 'online' in their search queries. We have seen huge growth in 'online + keyword' searches across the board, and are reacting with our clients.
I think the whole crisis really spells out the need for businesses to invest in content aimed at the awareness stage of the customer journey, aspirational content to cater to customers who are browsing and wanting information before they make a purchase. Everyone is at home, no one is buying, but people are still looking in preparation for the end of this crisis. Investing in this area will put you in a stronger position when conversions dry up.
Q. Was the affiliate industry prepared to face such a crisis? What kind of course correction do the affiliate companies in the gaming and gambling sector require both in operation and strategies for tackling such a potentially long emergency period?
A. As above, I don't think there is much that can be done to avoid the declines, only ease the pain. Investing in information-rich content, diversifying products and having international websites is probably going to be the best way to minimise the impact of a pandemic like this.
Q. What are your quick insights into the situation as we go through an ongoing crisis caused by the Corona outbreak? What are the lessons that you learned from this episode? This could be important as many warn us about similar outbreaks in the future.
A. The best piece of advice I can give is to keep your business cash rich. Have enough in the bank to see your business through six months of no revenue. It will still hurt when something like this happens, but it will allow you to navigate through it and give you the funds to invest when the world wakes up. We're anticipating a huge wave of growth when normality returns and as a business, we want to be in position to take full advantage. Our strategy is very simple, give world class service and support to our clients and use this time to invest in our inbound marketing output.
Q. Which of the sectors in the gambling industry gained as a result of the recent crisis? It would be great if you can provide figures and stats to support your answers.
A. I can't go into specific details about clients or numbers; however, on a whole we're seeing quite stable numbers across the businesses we work with. Across casino, poker and bingo we're seeing on an average a 20% increase in traffic in the UK, and even though sports betting has collapsed, we've seen a sharp rise in e-sports. People still want to be able to gamble even though certain products are unavailable.
Q. There is of course a reported surge in customer interest on the igaming betting front. Do you think it is sustainable during the post-crisis stage as well, when the traditional sports will be back in action?
A. I think the current surge is temporary and will stabilise when things settle down and events are allowed to continue. However, this may not be for a while looking at the current situation, so this could be a truly unprecedented summer for online casino/online poker/online bingo products. My advice would be to invest hard now in content marketing and make the most of what looks to be double digit growth in this area. We work with igaming brands getting quality links and coverage which are having a huge impact on rankings. This is where I would invest to take advantage.
Q. What would be your advices and suggestions regarding content marketing strategy for the gaming and gambling industry during this outbreak and after it? Should the old practices hold up or new ones should surface?
A. I have no doubt that buying links, link networks and other manipulative techniques still work to deliver rankings. However, we don't advocate or practice this; our content marketing and digital PR team are one of the best in the industry and are actively working with multiple igaming businesses delivering hundreds of top tier links every month.
I would invest in informational content on your website, answering all the questions your customers could possibly have about your products and services. However, the main part of my strategy would go into digital PR and delivering high quality trusted links that deliver trust and authority in the long term, as opposed to quick fix strategies that last 3- 6 months. Decent link building can be done at scale now and deliver quantity as well as quality.