Sports Betting Kicks Off in Several States as Football Season Gets Underway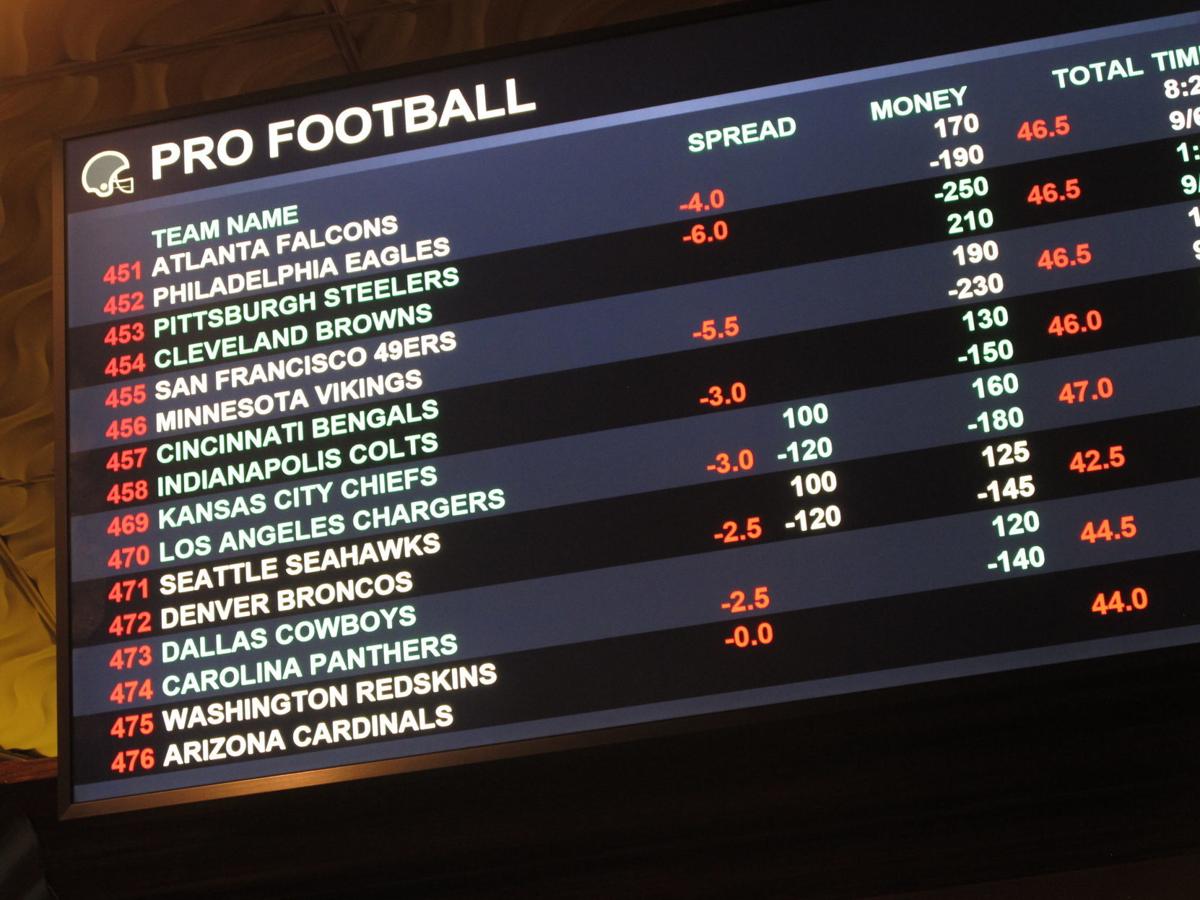 Reading Time:
4
minutes
UNLV gaming law expert weighs in on the current landscape of legal sports wagering and what the future holds.
September's arrival coincides with the beginning of a major pastime in the lives of Americans: football.
'Tis the season for fans to not only cheer for and cry over their favorite teams, but to make wagers on them, too.
The opportunity to bet on football teams has expanded dramatically in the past year, with more and more states legalizing and launching sports wagering markets. It's the result of a U.S. Supreme Court decision in May 2018 to overturn the Professional and Amateur Sports Protection Act (PASPA), also known as the Bradley Act.
Since then, several states have joined Nevada — the only state that previously operated full-scale, legal sports betting — in allowing their residents to bet on sporting events. But there's even more to come.
Jennifer Roberts, associate director of the International Center for Gaming Regulation at UNLV, gives a snapshot of where Americans can legally place wagers, and what the future holds for an industry that's nascent in much of the country.
What does the current sports betting landscape look like?
There are 12 states with active, legally regulated sports betting, and several other states, along with Washington D.C., that have made sports betting legal, but haven't yet launched their programs.
I estimate that within five to 10 years of PASPA being struck down, sports betting will be legalized in at least 30 states. I wouldn't be surprised to see nearly every state — perhaps with the exception of Utah — eventually adopt some version of sports wagering.
Massachusetts and Michigan are currently talking about it, and Louisiana nearly passed legislation this year. There are several states that I expect to propose legislation in upcoming legislative cycles. Prior to the Supreme Court decision, Nevada was the only state that had full-scale, legal sports betting.
What's the reason that a state might want to jump in? What should states take into consideration before making sports betting a legal enterprise?
I think generating revenues is a piece of it. Employment is another aspect, and of course, fighting the illegal market. It's better to have it open and transparent than maintain it in an illegal market.
Before states consider taking the plunge, they need to understand how sports betting works. That's the key. Many states approach this new enterprise thinking that it's going to solve budget woes, but that's likely not the case.
In Rhode Island, for example, lawmakers there projected sports betting revenues of $11.5 million, but only about $150,000 came in over the first several months. In Nevada, sports wagering makes up 2.5 percent of gaming revenues — a very small portion. That's because, while we might have a large amount of money being wagered, operators also have to pay out winning wagers. Sports betting is all about managing risk — you don't want to take wagers on things where you're going to lose a lot of money. The New England Patriots' Super Bowl victory, for example, cost Rhode Island nearly $1.2 million in payouts. In Nevada, sports books lose $10 million on Sunday NFL games, but they win quite a bit of money on college basketball. States, overall, need to have a realistic understanding and approach to sports betting.
It's also important for states to keep in mind that fighting the illegal market is not easy. It's always going to be a battle over convenience, pricing, and access to credit. But the advantages of a legal market outweigh those of an illegal market. In a legal market, patron funds are safe and secure, and there are greater consumer protections. In a regulated system, sports wagering is more likely to be done honestly and fairly, and you can also provide problem gambling messaging.
If I want to open a sports book within a state that allows legal sports betting, what should I know?
Sports betting looks a little bit different in each state. Some states, for example, do not allow wagering on college games within their boundaries. Some states are going to focus on mobile platforms, and other states are not going to allow mobile betting at all. Some states operate sports betting through a lottery system, and others operate it through a casino. So, it's really varied across the U.S.
Working within the boundaries that each state sets up can be especially challenging if you're an operator with locations in multiple jurisdictions. In that case, you're going to have to operate differently in each state, and pay attention to how the tax rates differ.
It's also important for operators to communicate and share information between states. In Nevada, our legal sports books have an interest in protecting against betting corruption, and will notify our regulators if they see anything suspicious. It's important to avoid silos so that the integrity of the market is protected everywhere.
How will the sports betting market change and grow over the next few years?
There is likely going to be a push to include more and more non-traditional sporting events in the legal betting market. One major example of this is minor league baseball. Earlier this year, Nevada sports books began taking wagers on the Las Vegas Aviators after the Nevada Gaming Commission repealed a rule that prohibited betting on professional baseball games. Sports betting is also expanding to tennis, golf, international hockey, WNBA, Australian rugby, cricket, cycling, and even college lacrosse.
Betting on non-sporting, international and esports events is also growing in the U.S. New Jersey, for example, offered wagering on the Academy Awards for the first time this year, and Nevada allows people to make wagers on the World Series of Poker and has approved wagering on Golden Tee tournaments. New Jersey was also approached about doing the Nathan's Hot Dog Eating Contest, but they declined to do it.
In the future, it's also possible that the location of sports books will expand. Washington D.C. will likely allow sports betting in sports arenas and the NBA recently announced a virtual sports betting platform. It will be very interesting to see how this all plays out, especially as global markets are seeing more restrictions and compliance penalties.
About the Expert:
Jennifer Roberts is an expert in sports betting, gaming regulation and law, gaming compliance, and casino operations. She serves as the associate director of UNLV's International Center for Gaming Regulation, which conducts cutting-edge research and regulatory evaluation in order to promote international best practices in gaming regulation. Roberts also teaches courses in gaming law at the William S. Boyd School of Law at UNLV.
Sports Betting Bill of Michigan Moves Forward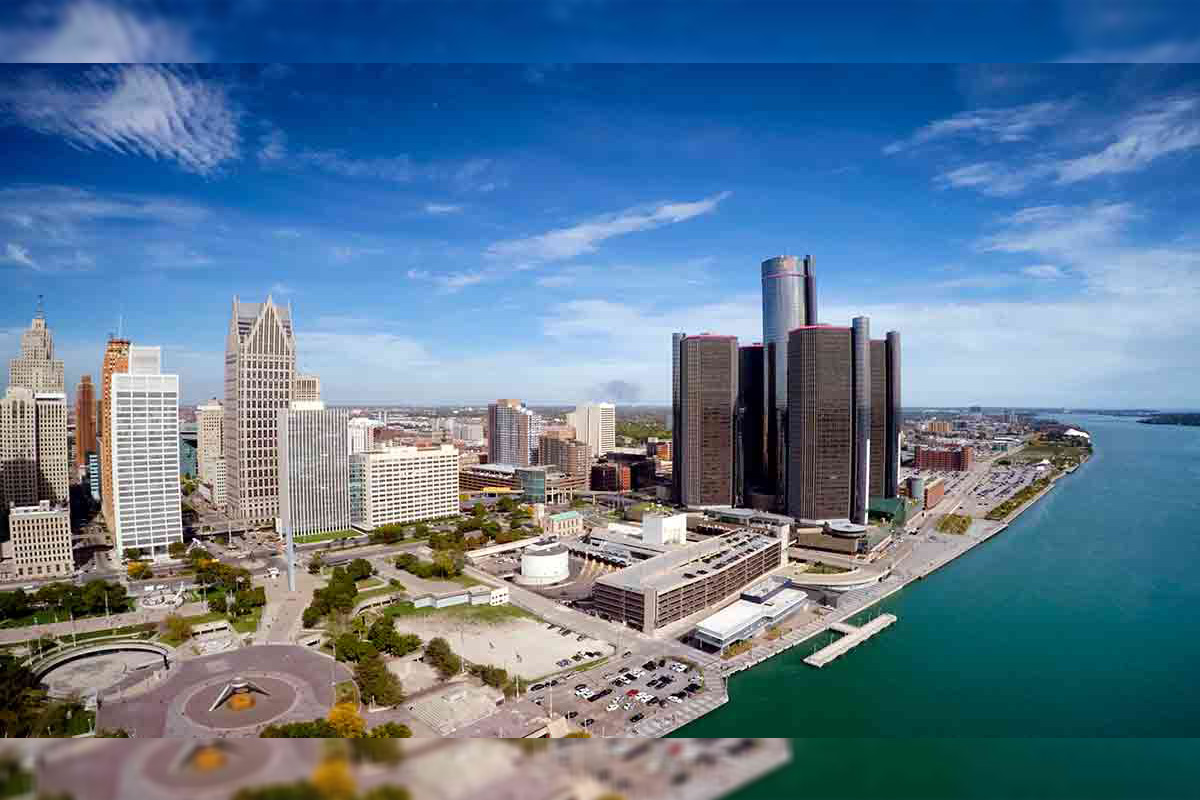 Reading Time:
1
minute
A sports betting bill would allow organised sports betting in Michigan casinos and online was passed out of a state house committee. State Representative Brandt Iden of Kalamazoo is sponsoring the legislation.
"Because this is already going on in the market place so we can protect those people who want to play and want to play legally, and we can, you know, make the state a little bit of money, which I think is also a positive," Iden said.
Iden hopes the bill continues to make its way through the legislature and onto Governor Gretchen Whitmer's desk before Superbowl season.
Gaming Innovation Group extends Hard Rock's sportsbook in Iowa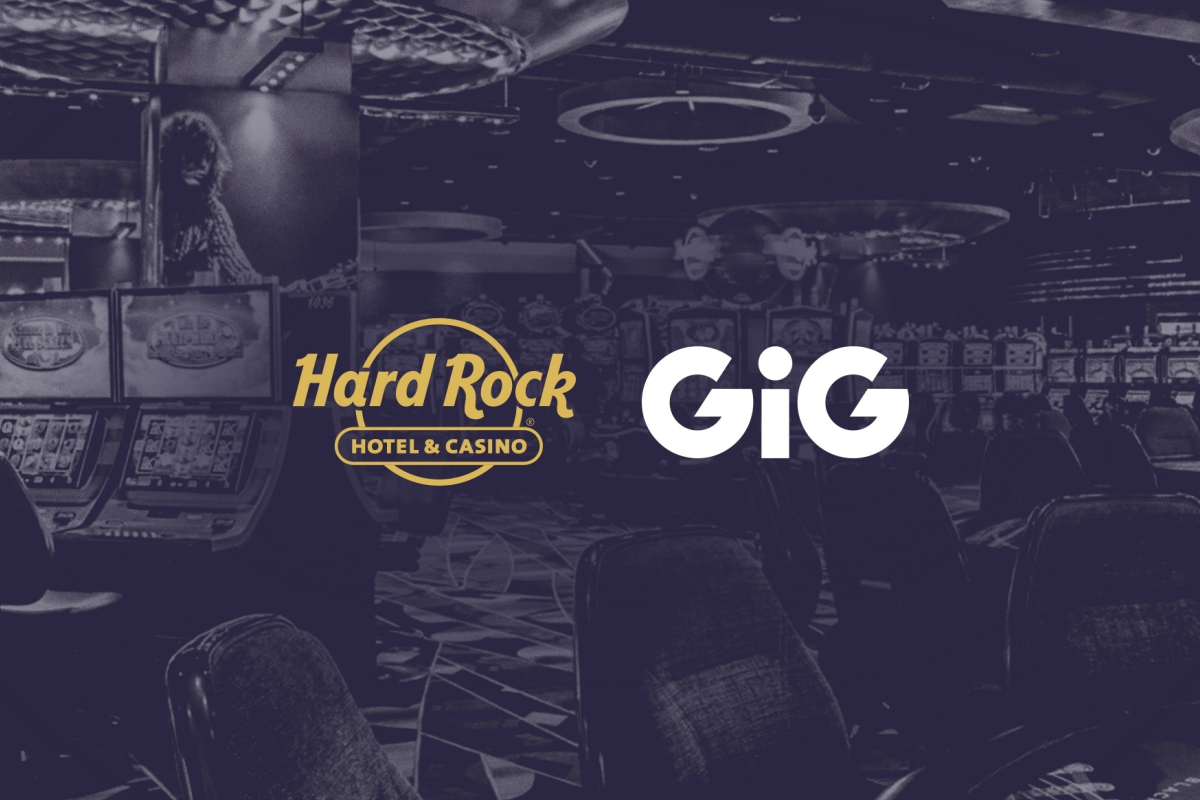 Reading Time:
2
minutes
We found in a new press release that
Gaming Innovation Group Inc. (GiG) has reached an agreement with its partner, Hard Rock International (Hard Rock), to support its market entry with sports betting in the US state of Iowa. The sportsbook will initially launch with an over-the-counter solution on the casino floor at the Hard Rock Hotel & Casino Sioux City in Iowa. This will be followed by the launch of online and mobile sports betting in Iowa, expected in Q4 2019.
In Iowa, Hard Rock will offer a similar seamless and engaging betting experience for its consumers as it has already delivered in New Jersey, with an omni-channel sportsbook solution based on GiG's modern and flexible technology.
For GiG, this means the Company will be able to leverage its platform in the US adding more scale to its network and revenues to the business. GiG already has the groundwork done in New Jersey after a successful proof of concept suitable and relevant to the American audience.
Iowa is one of the 12 states in the US legalising sports wagering since the US Supreme Court overturned the federal sports wagering ban in 2018. In August this year, the Iowa Racing and Gaming Commission (IRGC) authorised the 19 casinos in the state to offer statewide retail, online and mobile sports betting to consumers aged 21 or over. Iowa has approximately 3.2 million inhabitants and should also benefit with visitors from neighboring states such as Nebraska and Minnesota. It has an estimated mature sports betting market valued at revenues of around $160 million based on the total amount of money wagered by consumers. The tax rate on the sports betting revenue is 7.5%.
GiG expects this agreement to have limited impact on its revenues in 2019, with an increasing contribution from the launch of online and mobile betting in 2020 onwards.
Kresimir Spajic, Senior Vice President of Online Gaming at Hard Rock International says, "We're excited to extend our partnership with GiG to support sports betting in Iowa, and further grow our sportsbook portfolio."  
"Offering sports betting through GiG provides our players and guests a new level of engagement – we couldn't be more thrilled to be launching in Iowa," Jim Franke, General Manager of Hard Rock Hotel & Casino Sioux City.
Richard Brown, acting Chief Executive Officer of GiG says, "After a successful launch in New Jersey, I am delighted to further deepen the relationship with Hard Rock, delivering on our strategy to grow with our partner by entering a new state in the US with our sportsbook. The agreement is both a testament to our know-how and prowess to lead a land-based casino into the digital world of betting, and a strong validation of GiG's commercial and product delivery capabilities. We are looking forward to growing with our partner long term. We have mutual ambitions to entertain consumers with a safe and exciting first-class sports betting experience."
Vegas Golden Knights home opener viewing party at the Plaza Hotel & Casino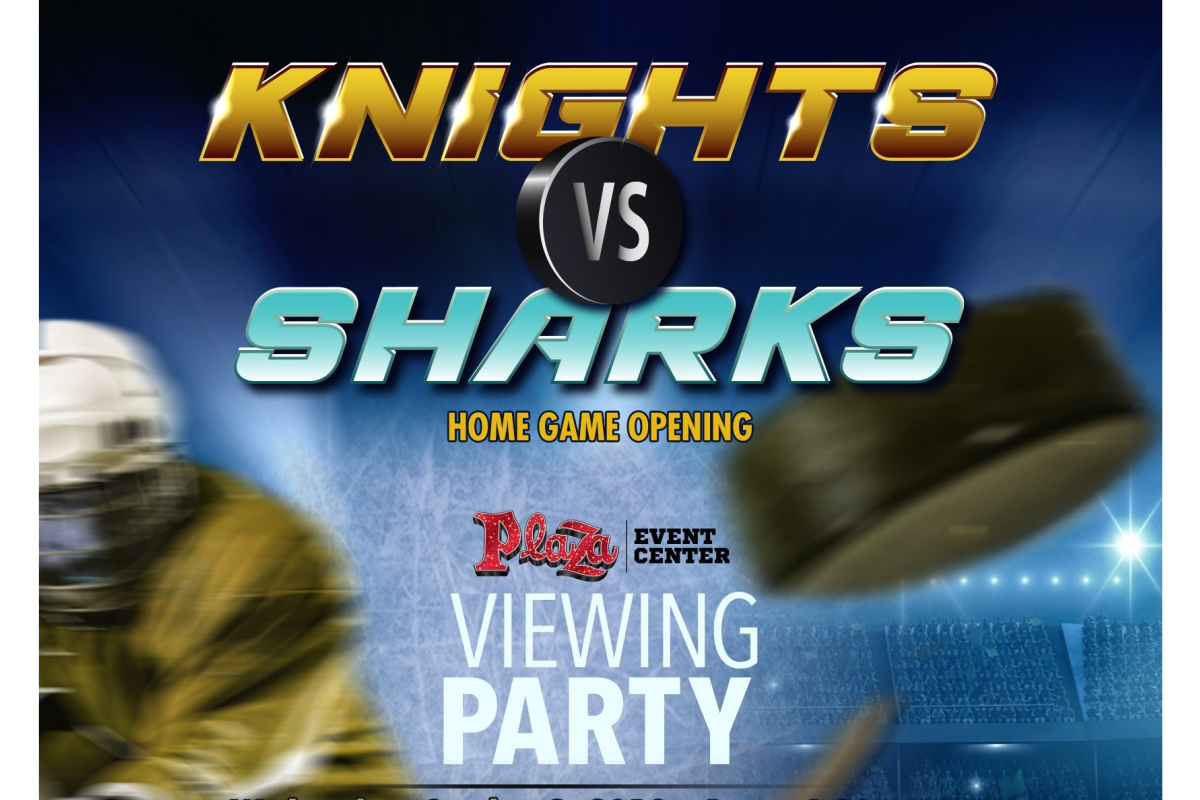 Reading Time:
1
minute
The Plaza Hotel & Casino will host a free viewing party for the Vegas Golden Knights home opener against the San Jose Sharks on Wednesday, Oct. 2.
The free viewing party, open to all ages, will be held in the Plaza Events Center, which has 18 large screen high definition televisions, two projectors and a state-of-the-art sound system, making it one of the best sports viewing experiences in downtown Las Vegas.
Guests can toast the Knights with an exclusive $4 12 oz. Training Day draft beer from 7Five Brewing, Ryan Reeves' Official Vegas Born Beer (while supplies last). A special $2 Irish Whiskey Shot will also be available with any draft beer purchase. The party will also offer pizza and wing specials from Pop Up Pizza and beer buckets: Domestic (5 bottles for $25) or Imported (5 bottles for $30).
Throughout the game, the Plaza will giveaway official VGK licensed Items, such as lanyards, car gear, hats, bags, VGK wine, and select inaugural season Items. One lucky guest will also have a chance to win a 2-night complimentary stay in one of the Plaza's newly renovated premium Luxe rooms (restrictions may apply). Each guest will receive one complimentary drawing ticket upon entry for a chance to win prizes (21 years of age or older for certain items).