Sports Betting Kicks Off in Several States as Football Season Gets Underway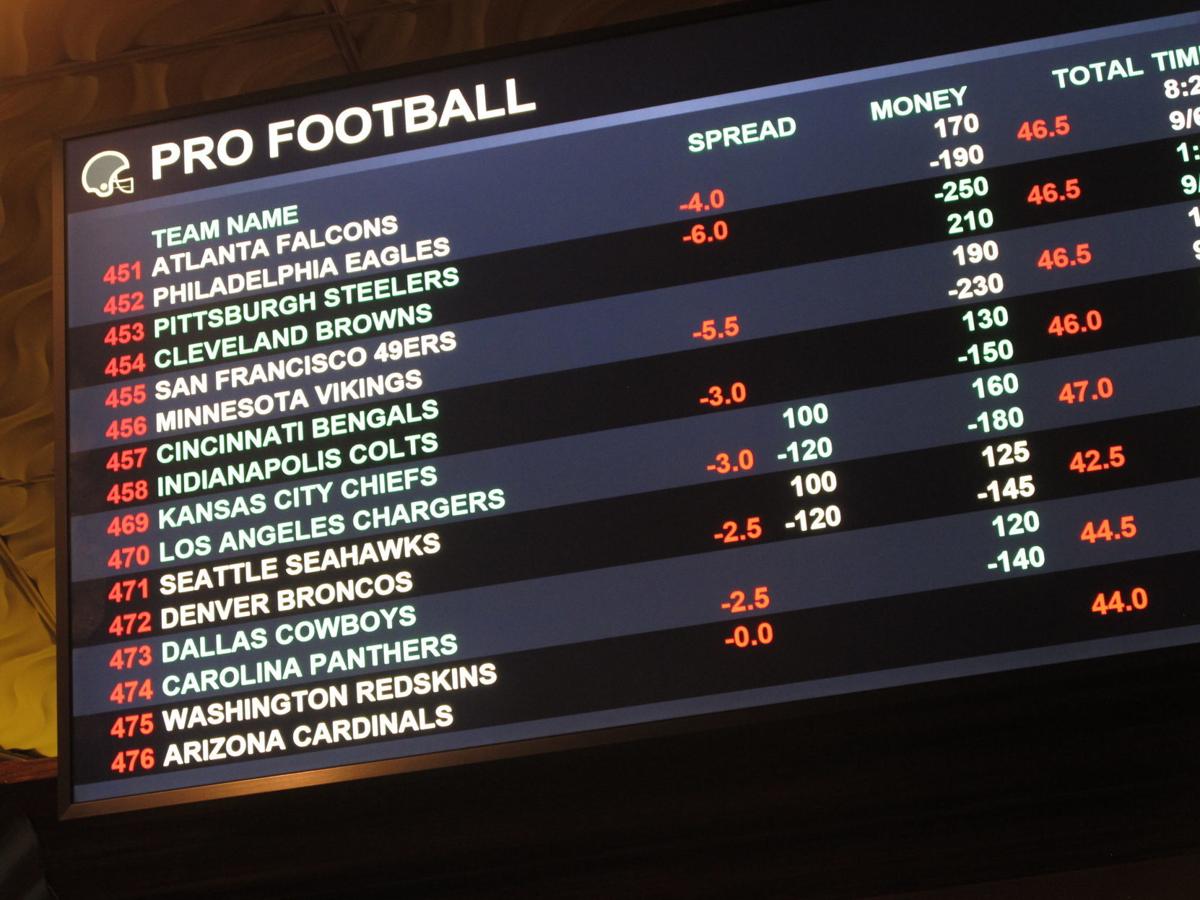 Reading Time:
4
minutes
UNLV gaming law expert weighs in on the current landscape of legal sports wagering and what the future holds.
September's arrival coincides with the beginning of a major pastime in the lives of Americans: football.
'Tis the season for fans to not only cheer for and cry over their favorite teams, but to make wagers on them, too.
The opportunity to bet on football teams has expanded dramatically in the past year, with more and more states legalizing and launching sports wagering markets. It's the result of a U.S. Supreme Court decision in May 2018 to overturn the Professional and Amateur Sports Protection Act (PASPA), also known as the Bradley Act.
Since then, several states have joined Nevada — the only state that previously operated full-scale, legal sports betting — in allowing their residents to bet on sporting events. But there's even more to come.
Jennifer Roberts, associate director of the International Center for Gaming Regulation at UNLV, gives a snapshot of where Americans can legally place wagers, and what the future holds for an industry that's nascent in much of the country.
What does the current sports betting landscape look like?
There are 12 states with active, legally regulated sports betting, and several other states, along with Washington D.C., that have made sports betting legal, but haven't yet launched their programs.
I estimate that within five to 10 years of PASPA being struck down, sports betting will be legalized in at least 30 states. I wouldn't be surprised to see nearly every state — perhaps with the exception of Utah — eventually adopt some version of sports wagering.
Massachusetts and Michigan are currently talking about it, and Louisiana nearly passed legislation this year. There are several states that I expect to propose legislation in upcoming legislative cycles. Prior to the Supreme Court decision, Nevada was the only state that had full-scale, legal sports betting.
What's the reason that a state might want to jump in? What should states take into consideration before making sports betting a legal enterprise?
I think generating revenues is a piece of it. Employment is another aspect, and of course, fighting the illegal market. It's better to have it open and transparent than maintain it in an illegal market.
Before states consider taking the plunge, they need to understand how sports betting works. That's the key. Many states approach this new enterprise thinking that it's going to solve budget woes, but that's likely not the case.
In Rhode Island, for example, lawmakers there projected sports betting revenues of $11.5 million, but only about $150,000 came in over the first several months. In Nevada, sports wagering makes up 2.5 percent of gaming revenues — a very small portion. That's because, while we might have a large amount of money being wagered, operators also have to pay out winning wagers. Sports betting is all about managing risk — you don't want to take wagers on things where you're going to lose a lot of money. The New England Patriots' Super Bowl victory, for example, cost Rhode Island nearly $1.2 million in payouts. In Nevada, sports books lose $10 million on Sunday NFL games, but they win quite a bit of money on college basketball. States, overall, need to have a realistic understanding and approach to sports betting.
It's also important for states to keep in mind that fighting the illegal market is not easy. It's always going to be a battle over convenience, pricing, and access to credit. But the advantages of a legal market outweigh those of an illegal market. In a legal market, patron funds are safe and secure, and there are greater consumer protections. In a regulated system, sports wagering is more likely to be done honestly and fairly, and you can also provide problem gambling messaging.
If I want to open a sports book within a state that allows legal sports betting, what should I know?
Sports betting looks a little bit different in each state. Some states, for example, do not allow wagering on college games within their boundaries. Some states are going to focus on mobile platforms, and other states are not going to allow mobile betting at all. Some states operate sports betting through a lottery system, and others operate it through a casino. So, it's really varied across the U.S.
Working within the boundaries that each state sets up can be especially challenging if you're an operator with locations in multiple jurisdictions. In that case, you're going to have to operate differently in each state, and pay attention to how the tax rates differ.
It's also important for operators to communicate and share information between states. In Nevada, our legal sports books have an interest in protecting against betting corruption, and will notify our regulators if they see anything suspicious. It's important to avoid silos so that the integrity of the market is protected everywhere.
How will the sports betting market change and grow over the next few years?
There is likely going to be a push to include more and more non-traditional sporting events in the legal betting market. One major example of this is minor league baseball. Earlier this year, Nevada sports books began taking wagers on the Las Vegas Aviators after the Nevada Gaming Commission repealed a rule that prohibited betting on professional baseball games. Sports betting is also expanding to tennis, golf, international hockey, WNBA, Australian rugby, cricket, cycling, and even college lacrosse.
Betting on non-sporting, international and esports events is also growing in the U.S. New Jersey, for example, offered wagering on the Academy Awards for the first time this year, and Nevada allows people to make wagers on the World Series of Poker and has approved wagering on Golden Tee tournaments. New Jersey was also approached about doing the Nathan's Hot Dog Eating Contest, but they declined to do it.
In the future, it's also possible that the location of sports books will expand. Washington D.C. will likely allow sports betting in sports arenas and the NBA recently announced a virtual sports betting platform. It will be very interesting to see how this all plays out, especially as global markets are seeing more restrictions and compliance penalties.
About the Expert:
Jennifer Roberts is an expert in sports betting, gaming regulation and law, gaming compliance, and casino operations. She serves as the associate director of UNLV's International Center for Gaming Regulation, which conducts cutting-edge research and regulatory evaluation in order to promote international best practices in gaming regulation. Roberts also teaches courses in gaming law at the William S. Boyd School of Law at UNLV.
DraftKings and Sportradar Announce Long-Term Partnership Extension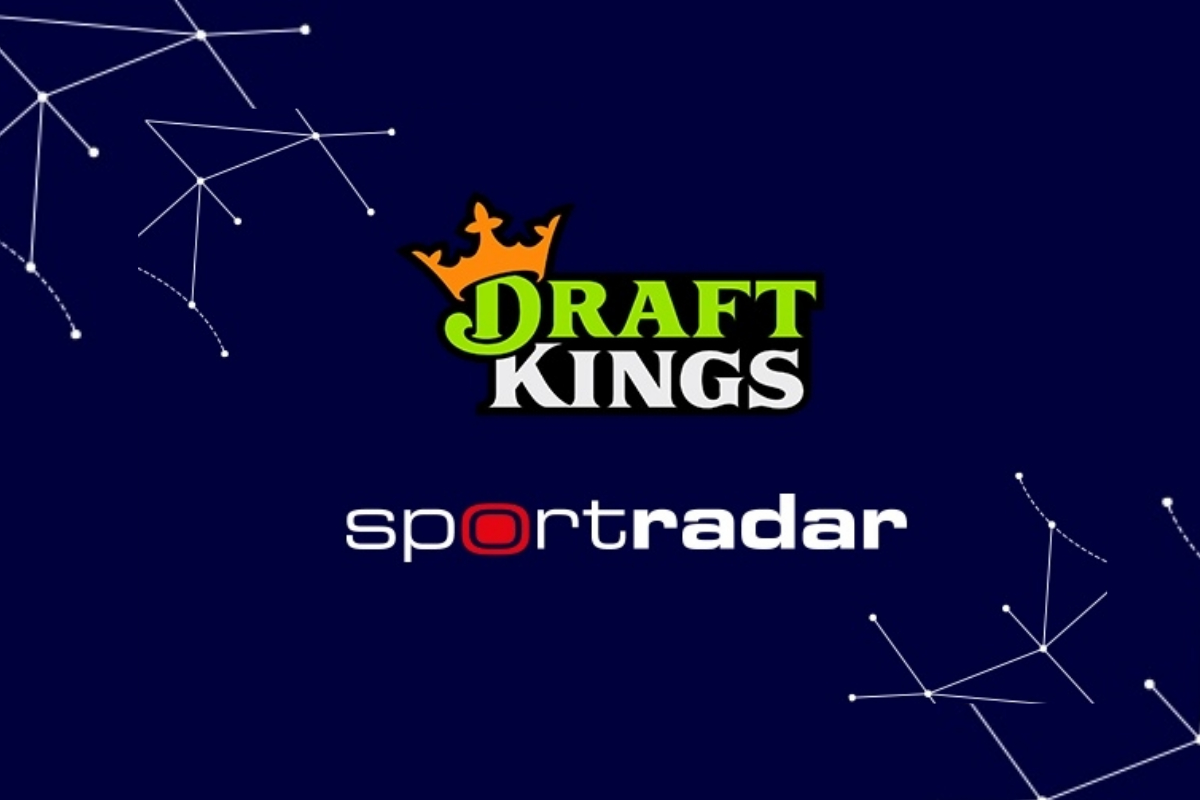 Reading Time:
< 1
minute
Deal Gives DraftKings Access to Official Sports Data Feeds for Sports Betting and Daily Fantasy Sports
DraftKings Inc. a leader in the sports technology and entertainment space, and Sportradar, the world's leading global provider of sports data and content, officially announced a long-term partnership extension whereby Sportradar will continue to be DraftKings' supplier for data feeds and bet stimulation content.
As part of the extension, Sportradar will provide DraftKings with access to a variety of official sports data feeds, including the NFL, MLB, and the NBA for sports betting and daily fantasy sports (DFS).
"We are proud to extend our partnership with DraftKings, one of the most respected gaming companies in the US," said Neale Deeley, Vice President of US Sales and Gaming, Sportradar. "DraftKings' journey into sports betting has been a fantastic success, and we have been honored to be on that journey with them. We look forward to continuing that success for many years to come."
The partnership will bring more instantaneous data feeds to the DraftKings Sportsbook, supplementing live and in-play wagering, these offers becoming more prevalent as legalized sports betting continues to expand across the nation. With the new ability to access official league data and branding, DraftKings is poised to bring fans even closer to the action.
"DraftKings' goal is to build the best, most trusted and most customer-centric destination for sports fans and our expanded partnership with Sportradar provides us with superior support," said Ezra Kucharz, chief business officer, DraftKings. "This partnership will enhance customer experience by allowing us to provide faster turnaround time on our products and give us the opportunity to develop new, innovative offerings for our players."
All mobile DraftKings Sportsbook and DFS offerings are available for downloaded on both iOS and Android apps.
Bragg Gaming Group Reports Third Quarter 2019 Results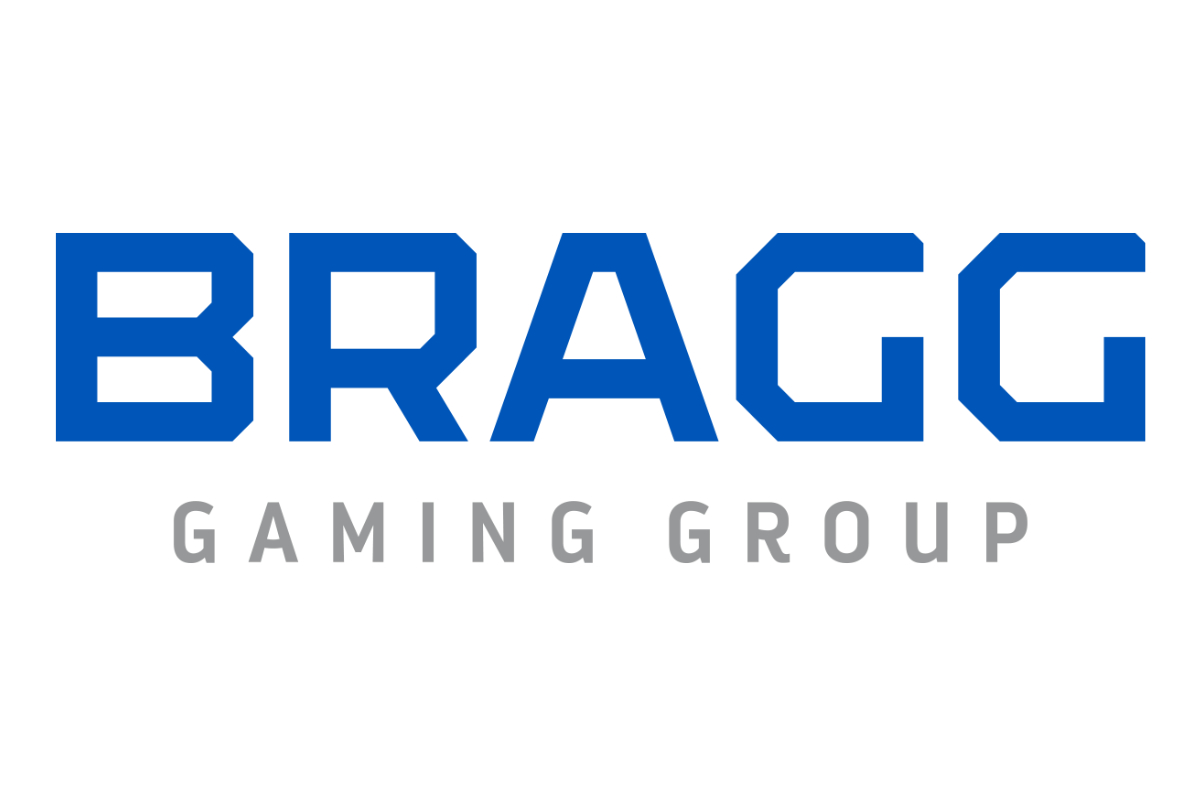 Reading Time:
3
minutes
Enters the lucrative U.S. gaming market through recently announced partnership with Kambi Group and Seneca Gaming Corporation
Bragg Gaming Group has released its results for the third quarter ended September 30, 2019, achieving strong sequential revenue growth of 13 per cent over Q2 2019.
Third Quarter 2019 Results
In the third quarter, the Company delivered continued growth with revenue of CDN $10.0M, gross profit of CDN $4.3M, EBITDA of CDN $0.2M, and net loss from continuing operations of CDN $0.2M. These results culminated in strong performance for the first nine months of 2019 with revenue of CDN $28.0M, gross profit of CDN $12.6M, EBITDA of CDN $0.6M and net loss from continuing operations of CDN $7.6M.
Dominic Mansour, Bragg's CEO, said: "We've made significant progress this quarter, with our focus on B2B with ORYX driving 30 per cent revenue growth compared to Q3 2018. This resulted in a significant improvement in ORYX's gross profit and in-turn drove ORYX EBITDA to grow by over 300 per cent to CDN $1.2M.
"I am extremely pleased with the Company's progression over the past quarter. We've proven that, with our modern technology and seamless integration process, we are able to expand our operator base at a significantly faster rate than the competition. I am particularly pleased that the strong momentum of operator launches experienced in the first half of the year continued into Q3 with the successful launch of 10 new operators. We expect this momentum to further accelerate throughout Q4 with more than 14 launches in the pipeline."
US Market Entry
Bragg recently entered into a partnership with Kambi Group, a well-established provider of premium sports betting services with an extensive client base. Bragg will provide their casino services and unique player account management (PAM) along with Kambi's sports betting services to operators worldwide, with an initial focus on the burgeoning US market.
This newly created partnership recently signed a deal with New York's Seneca Gaming Corporation (SGC), which operates all of the Seneca Nation's Class III gaming operations in western New York. The Bragg and Kambi teams will collaborate to provide SGC with a combination of their services and products across SGC's three New York casinos.
"Our partnership with Kambi and the initial deal with Seneca are both huge stepping stones for Bragg as we commence operations in the U.S. and continue to expand our global reach," noted Mansour.  "Our strategic focus in the U.S. is to partner with tier-1 casinos and operators. I believe that this Seneca deal will be the first of many in the coming years, particularly as the legal landscape continues to mature."
Strategic Review of Online Media Division
The strategic review of the online media divisions consisting of the GiveMeSport asset has continued through the second half of 2019, and the Board expects this to be completed in Q1 2020.
In the interim, Bragg continues to enhance the GMS platform in order to drive more volume. The relaunch of the GMS website was completed in July, and the site is now quicker, slicker, more intuitive, and has a lighter ad load. These improvements culminated in peak site traffic in October 2019, which were 46 per cent greater than October 2018, growing from 15.9M visitors to 23.3M organic visitors.
Directorate Changes
Bragg's CFO, Akshay Kumar, has announced his intent to step down as Chief Financial Officer of the Company for personal reasons. Effective November 13, 2019, Steven Prowse will assume the role of Chief Financial Officer. Mr. Kumar will assist Mr. Prowse, ensuring a seamless transition.
Prowse is an industry veteran with over 10 years' experience in the betting and gaming sector. He served as Group Finance Director for PartyGaming plc (later bwin.party), a gaming business listed on the London Stock Exchange, and was instrumental in M&A, including the acquisition of Foxy Bingo and the €2.1bn merger with bwin in 2011 where he continued as Group Finance Director.
Dominic Mansour said: "I would like to thank Akshay for his hard work and contributions to Bragg. Our team wishes him all the best for the future. We also look forward to welcoming Steven to the Bragg team and believe his expertise with M&A in the sector will be extremely valuable during this pivotal time for the Company."
Steven Prowse said: "I am delighted to join Bragg at such an early and exciting point in its growth trajectory.  Bragg has market-leading technology, products and people.  As such, I see enormous potential for this business and am very much looking forward to being a part of that growth."
Illinois Gaming Board Grants First Land-Based Casino License to Rivers Casino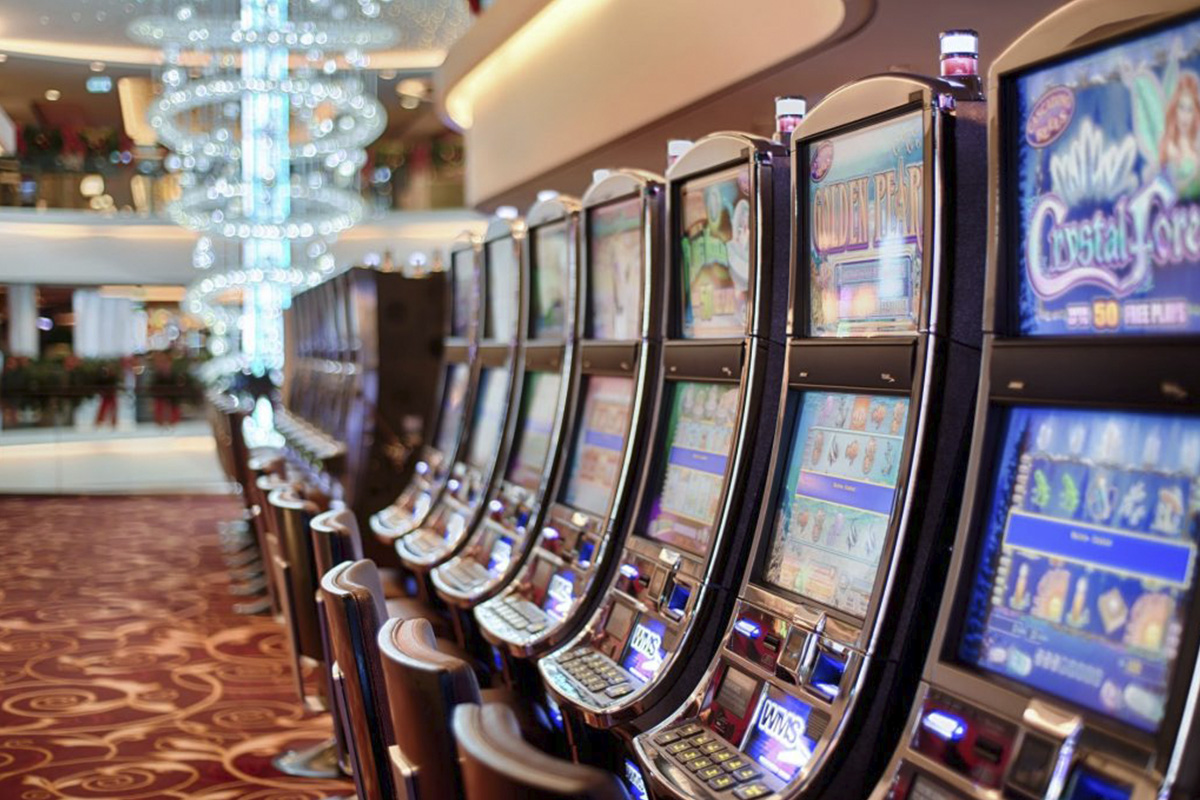 Reading Time:
< 1
minute
The Illinois Gaming Board has granted the state's first land-based casino license to Rivers Casino.
Granted under the sweeping expansion of the state's gaming sector that was signed into law in June, the new license enables operator Rush Street Gaming to move its gambling operation beyond the shallow pool of water it built to qualify as a riverboat. Rivers Casino opened in 2011 under the provisions of the Riverboat Gambling Act of 1990.
Rush Street plans to invest $150 million to expand the casino and increase the number of gaming positions to 2000.