The world will not see the best of esports at Tokyo 2020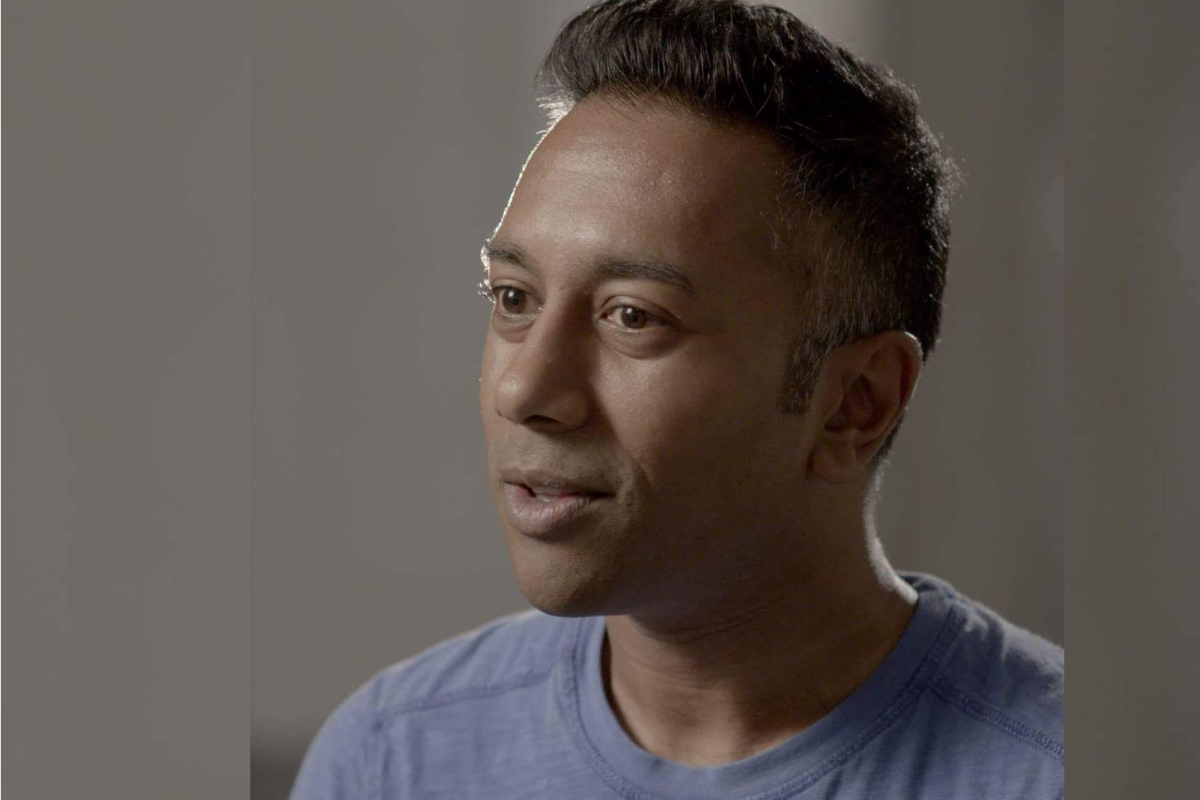 Reading Time:
2
minutes
Esports' relationship with the Olympics is doomed to fail unless it's done properly, according to the UK's first pro gamer.
The International Olympic Committee has announced that the Intel World Open, featuring Rocket League and Street Fighter, will be held in the days leading up to the 2020 Games in Tokyo.
Each event will boast a $250,000 prize pool and the games will take place from July 22 to 24 – with the Olympics due to start on July 24.
Esports featured in the 2018 Aisia Games and is due to be included in the 2019 Southeast Asian Games and this latest move is seemingly a step closer to esports being part of the Olympics.
It follows a similar partnership between the IOC and Intel that saw a StarCraft II tournament staged before the Winter Olympics in South Korea last year.
The difference at Tokyo 2020 will be that Rocket League and Street Fighter are played in front of a live audience, rather than broadcast only as live streams.
However, whilst being hugely popular games, Rocket League and Street Fighter are not deemed "tier-one" esports such as CS:GO, Dota 2 and League of Legends and Sujoy Roy – who was Britain's first pro gamer – is worried the world won't see esports at its best.
Sujoy, who is Director of Esports at Luckbox, said: "What makes esports events so great is the atmosphere generated by fans and I'm a bit concerned we won't see that at its best in Tokyo.
"I fully expect the event to be brilliantly staged and produced, but the games chosen are not the most mature esports and as a result don't have the full package of support to be successful.
"One suspects the IOC has had a significant influence on the games chosen and it's easy to see why they have chosen these games – they are easy to understand even for those who don't follow esports. However, it's hard to argue that these are the games that will showcase esports at its best.
"Street Fighter and Rocket League are amazing games but CS:GO, Dota 2 and League of Legends consistently fill out huge areas because these are the games with the biggest support built up over years from grassroots communities.
"I believe the best way to showcase esports to the Olympic audience would be to ensure one of these tier-one games – CS:GO, Dota 2 or LoL are included."
VENN-The New Home For Gaming, Esports And Pop Culture Entertainment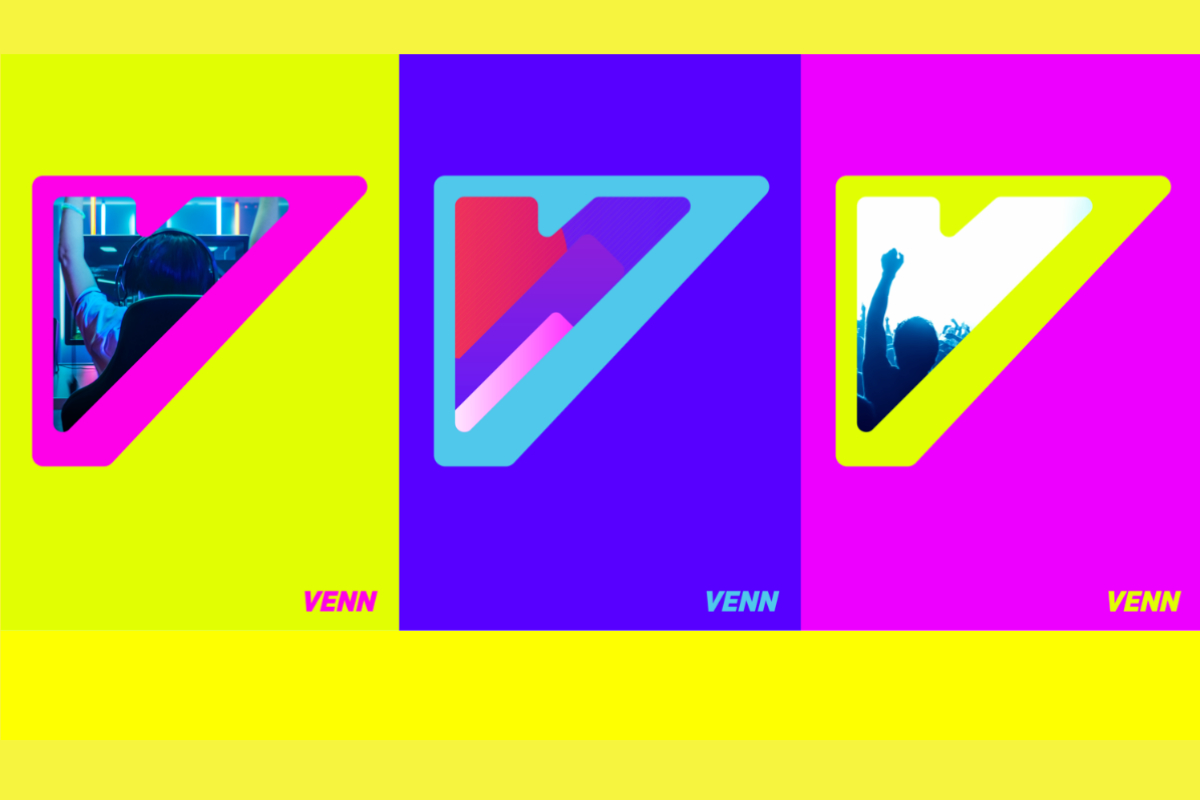 Reading Time:
3
minutes
Gaming industry visionaries Ariel Horn, the four-time Emmy winning producer that pioneered esports broadcast production at Riot Games and Blizzard Entertainment, and Ben Kusin, seasoned entrepreneur and former Global Director of New Media at Vivendi Games, announced the creation of VENN – a new network launching in 2020 with live studios in New York and Los Angeles, aimed at gaming, esports and entertainment audiences. With $17 million in seed round funding from investors spanning multiple industries, this new post cable TV network will cater to the $150 billion global gaming industry and live at the intersection of entertainment and gaming cultures.
"Video games continue to define the culture of today's youth. Streamers, casters, content creators, esports athletes – these are our new celebrities," said Ben Kusin, Co-CEO of VENN. "VENN is giving this generation an overdue home and a heartbeat, with bi-coastal broadcast studios incorporating live audiences, premium production values, a 24/7 linear offering, and engaging and innovative formats that elevate and promote a culture traditionally overlooked by broadcast media."
"We've been polishing our craft on global stages for years while dreaming up new ways to create memorable esports broadcast experiences," said Ariel Horn, Co-CEO. "VENN will bring together the best and brightest talent to apply the same creativity and big-picture thinking to greater gaming and entertainment content, building a bridge from our industry into the world that surrounds it."
The investment round is co-led by BITKRAFT, the first esports investment fund in the world with a diverse global portfolio of more than 35 companies across its two fund generations.
"It's about time we significantly raise the bar for video content in gaming and esports. We need to elevate the stars and stories in our community and provide a better and larger opportunity for brands to reach gamers. We have no doubt that Ariel and Ben are the guys to get this job done and are incredibly excited for a new level of entertainment value in gaming and esports," said Jens Hilgers, Founding Partner of BITKRAFT.
Additionally, VENN brings together an elite consortium of investors spanning the worlds of gaming, sports, entertainment, culture and business. Included in this group are:
–  Marc Merrill, co-founder of Riot Games
–  Mike Morhaime, co-founder of Blizzard Entertainment
–  Amy Morhaime, former head of global esports, Blizzard Entertainment
–  Kevin Lin, co-founder of Twitch
–  aXiomatic Gaming, a premiere esports investment group with holdings in gaming and esports properties including Team Liquid, Niantic and Epic Games
–  BDMI, a corporate venture capital arm of Bertelsmann, the global media, services, and education company
–  YuChiang Cheng, co-founder of World Golf Tour and President of Topgolf Media
–  Lifeline Financial Group, a full-service multi-family office based in Beverly Hills, representing high profile clients across sports and entertainment
–  Reimagined Ventures, the private capital group of Alec Litowitz, founder of Magnetar Capital and Cloud9 investor
"The exciting thing about VENN is its potential to expose what is so compelling about gaming culture to a wider audience," said Marc Merrill, Co-Founder, Riot Games. "I look forward to seeing the content they create and the opportunities they're going to open up for players everywhere."
Designed for fans across all platforms, VENN was created as a singular media brand to unite a fragmented media marketplace. Its content will span multiple categories of entertainment, with original programming produced both in-house and with some of the biggest names and creators in gaming, entertainment, streaming, and esports.
"I'm proud to support the team at VENN on an exciting new milestone for digital entertainment," said Mike Morhaime, Co-Founder, Blizzard Entertainment. "Having a central location for high quality content from across the industry is an important foundational step for gaming communities."
"The explosion in gamer-driven digital entertainment over the past decade has shown that traditional models must evolve to keep up with this new audience," said Keith Titan, Partner at BDMI. "We believe that Ben and Ariel bring the passion, experience, and authenticity critical to creating content that serves, engages and challenges the digital audience. We're thrilled to be part of their support network as they put this bold new vision into action."
"VENN will be everywhere the gaming audience consumes content: Streaming platforms, VOD, 24/7 linear and social networks," said Ariel Horn. "Pioneering a truly interactive broadcast network will enable the kind of experiences these audiences demand."
More information on VENN will be released in the coming months and you can learn more by visiting the company's website – www.venn.tv and following VENN on social media @watchvenn.
About VENN:
VENN is a new 24/7 post-cable TV network aimed at gaming, esports and entertainment audiences. Launching in 2020 and broadcasting live from studios in New York and Los Angeles, VENN will be distributed across a broad range of media platforms and offer original programming produced in-house and in partnership with some of the biggest names and creators across industries.
Source: VENN
ESIC Announces Rebrand From "Coalition" To "Commission"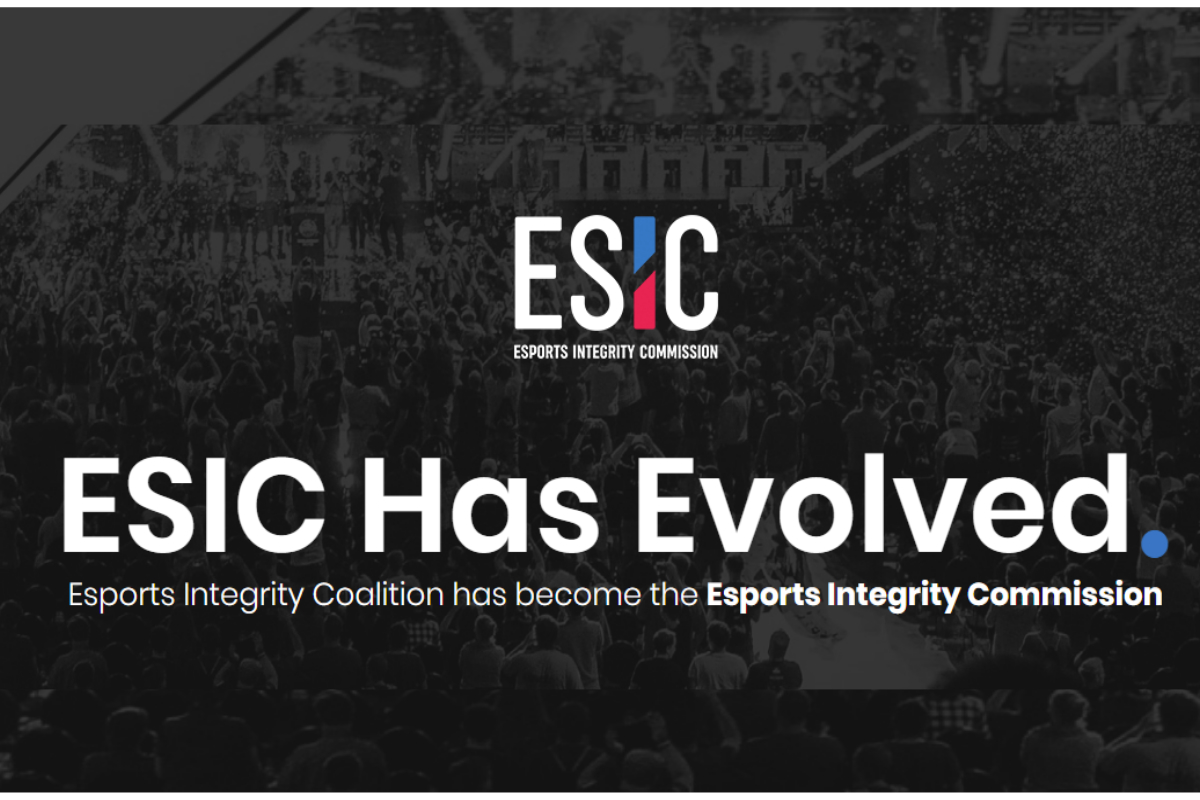 Reading Time:
2
minutes
ESIC announces a rebrand from Esports Integrity Coalition to Esports Integrity Commission. This change comes as ESIC refines its operational strategy to more meaningfully target the integrity needs of the international esports industry.
ESIC was founded in 2015 by key esports stakeholders and operated as a 'Coalition' of members. Since then, ESIC has delivered a steady stream of integrity outcomes for the esports industry including an Anti-Corruption Program, Anti-Doping Program, Player Codes of Conduct, and several other best practice standard schemes. The implementation of these best practice Codes by leading esports stakeholders such as ESL, Dreamhack, and many others has allowed ESIC to make tangible contributions to the industry, in the form of sanctions against individuals who attempt to use esports as a vehicle for fraud. Most recently, ESIC cooperated with the Victorian Police in Australia in an investigation leading to the arrests of six individuals allegedly fixing esports matches for profit.
The Esports Integrity Commission will continue to serve the industry in dispensing its integrity function to a variety of esports stakeholders internationally. With a proven track record in delivering results as an integrity body commissioned by its members, for the benefit of its members and industry at large – ESIC is poised to take on a significantly more ambitious mandate, filled with new initiatives.
In light of this refined approach, ESIC has put a call out for the buy-in of industry stakeholders seeking to contribute to the overall sustainability of the industry in order to work together for the continual growth of esports internationally.
Ian Smith, Commissioner of the Esports Integrity Commission: "I am really proud that we have reached the point where a rebrand helps us evolve at the same speed as the esports industry is evolving. We have been around for four years and the growth in the industry has been phenomenal and I am pleased that it has been the same with us. I look forward to the increased professionalisation of both ESIC and the esports industry. I am particularly looking forward to announcing our new chairman in the coming weeks."
Stephen Hanna, Director of Global Strategy and Partnerships at the Esports Integrity Commission said: "As the foremost integrity body in esports, it is the responsibility of ESIC to deliver integrity beyond its initial coalition of members and to the broader esports industry. This move reinforces ESIC's desire to serve the broader industry's changing needs. Alongside this rebrand, we will be announcing several new initiatives which will bring integrity to a variety of new esports stakeholders."
2K Announces Inaugural NBA 2K20 Global Championship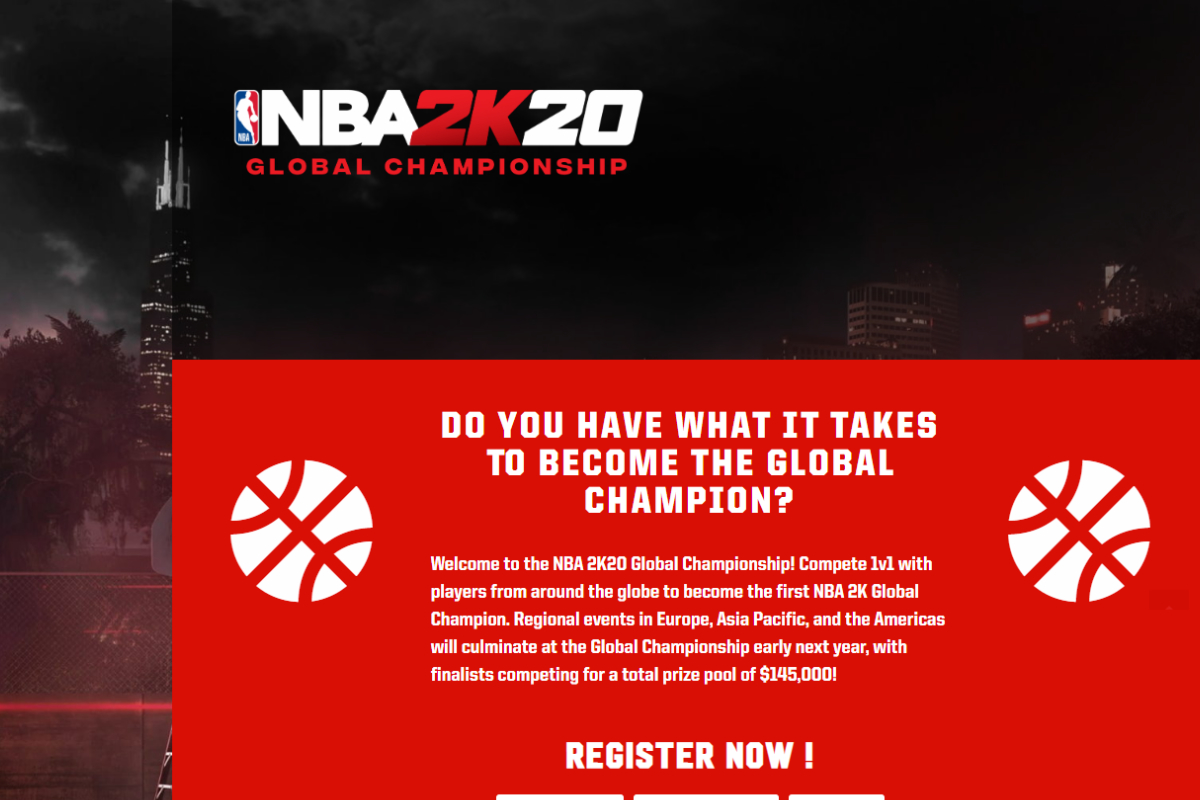 Reading Time:
2
minutes
More than $100,000 available in prizes for aspiring NBA 2K players worldwide
2K is excited to announce it is partnering with the National Basketball Association (NBA), National Basketball Players Association (NBPA), and ESL, the world's largest esports company, to create the NBA 2K20 Global Championship. Featuring more than $100,000 in prizes, the NBA 2K20 Global Championship is a new competitive tournament designed for aspiring NBA 2K20 players worldwide. The global tournament will feature head-to-head competition in a series of online and offline events that will take place from October 2019 to February 2020, culminating in a final event in the United States to crown the first-ever NBA 2K20 global champion. Registration is open at www.nba2kgc.com.
"We're excited to partner with the NBA, NBPA and ESL to create this first-of-its-kind tournament for NBA 2K," said Jason Argent, Senior Vice President of Basketball Operations at 2K. "For anyone who is interested to test how their skills match up on a global scale, we encourage you to register and see if you truly have what it takes to become the best head-to-head player in the world."
"The global scale of the tournament reflects the incredible growth of basketball around the world," said Matthew Holt, NBA Senior Vice President, Consumer Products & Gaming Partnerships. "The NBA 2K20 Global Championship offers a chance for anyone in the world to compete."
"We are thrilled to be working with these partners in creating this milestone event in gaming," said Josh Goodstadt, EVP of Licensing for the NBPI, the commercial arm of the NBPA. "Our players come from all over the world and this is a unique experience which will allow fans from every corner of the globe to engage and compete with them through NBA 2K."
From October to November 2019, aspiring NBA 2K20 players will compete in local online qualifiers in the Americas, Europe and Asia-Pacific regions that will lead to online playoffs, which will determine who advances to the regional finals. Regional finals will be held as live events at the ESL studios in Los Angeles, Paris and Sydney, where each winner will receive $15,000 and other prizes from the NBA and 2K.
The Global Finals will be held on February 22, 2020 at the ESL studio in Los Angeles, where eight finalists will compete to determine who will be crowned the first-ever global champion. The winner of the NBA 2K20 Global Championship will receive $100,000 in prizes.
For official rules, please visit www.nba2kgc.com.