Spanish and Portuguese gambling industry in focus at EGC Milan 2019 experts from Grupo R. FRANCO and Rato, Ling, Lei & Cortés Law Firm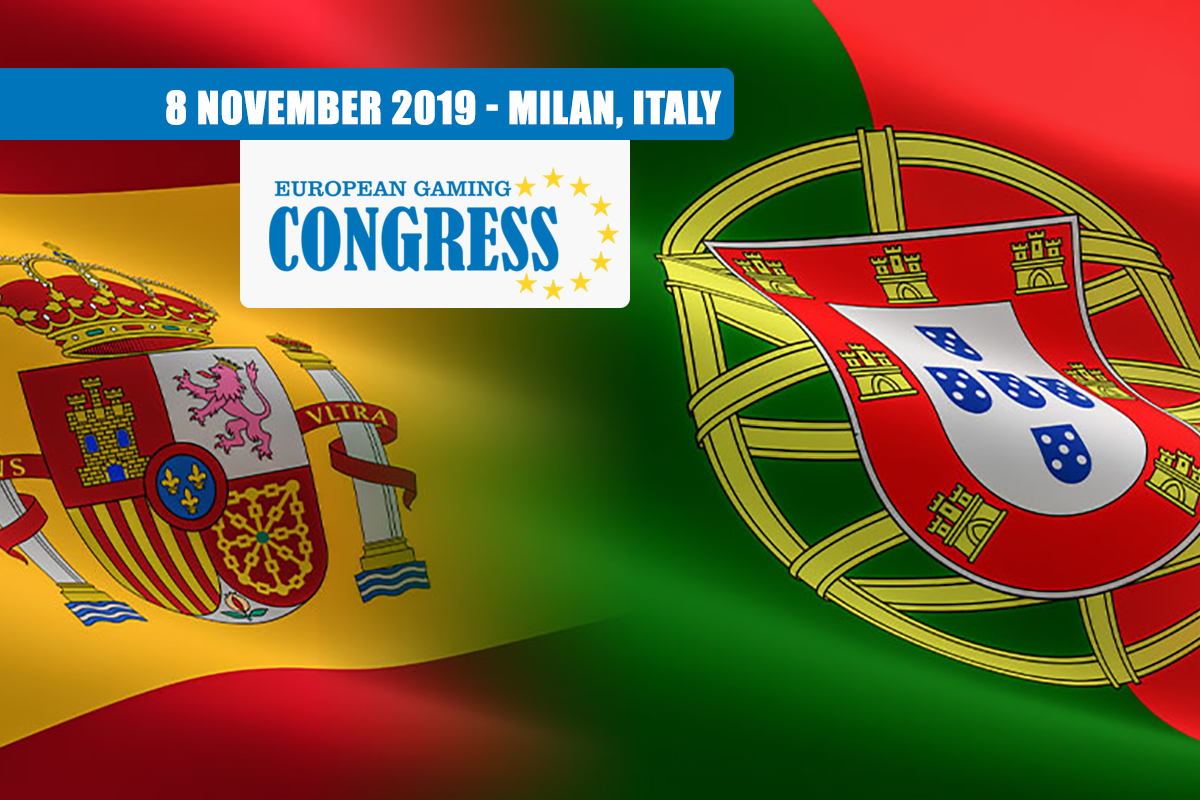 Reading Time:
5
minutes
Major gambling industry markets such as Spain and Portugal to be analyzed by leading experts at EGC Milan 2019!
News about the gambling industry in Spain and Portugal has been trending on all gaming media outlets and in the past 4 years, the industry has been booming in these two jurisdictions.
A study, conducted by The Portuguese Association of Gambling and Online Games (APAJO), has revealed that there are between 400 and 600 thousand individual bettors online in Portugal, which represents between 4.6% and 6.9 % of the adult population in the country.
The study titled "Online Gambling in Portugal – The Best Bet for the National Regulatory System" prepared at the request of APAJO by Winning Scientific Management has shown that the Portuguese market had grown in a balanced way and in line with the European markets analyzed. It cautions, however, that licensed operators need more protection at the level of unlicensed game combat mechanisms and the information provided on the sector would be more detailed and comprehensive.
Online gambling has only been available in the country for a few years, but it has quickly grown to become very popular.
The statistics from the Serviço Regulação e Inspeção de Jogos do Turismo de Portugal have revealed that the country's online gambling market enjoyed its best-ever quarterly performance at the start of this year, generating revenues of more than €47 million in the three-month period which ended on March 31st.
The online gambling market appears to be thriving in Europe at the moment and these new figures concerning Portugal only seem to reinforce that fact. Revenues in the country have seen a significant jump in the past 12 months and all eyes will be on whether it can ultimately keep up this pace in the months and years ahead. It is undoubtedly an intriguing time for the industry and it will be interesting to see just what comes next.
More than half of the revenue was specifically generated by betting, with football accounting for almost 75 percent of online wagering. This put the sport well ahead of its nearest rivals including basketball and tennis. In terms of gaming, revenues were up to €22.6 million with gaming machines – or slots – accounting for more than 63 percent of that. Trailing behind were other games such as online roulette and blackjack.
The gambling industry in Spain is also an increasingly attractive market for operators and suppliers alike; with bright forecasts for the market's future following its regulation in 2012.
Spain's current expansion is unprecedented and records show a 20.10% increase in terms of GGR, mostly due to the ever-growing popularity of sports betting online, which is currently above 25% in GGR.
Of course, there's an increase in new customers, but we're also seeing an exponential trend of players becoming ambassadors for the transition to online, which is, in turn, the catalyst for a very interesting multiplier effect within their own social circles, with more of their friends signing up to the digital world as a consequence. This is definitely indicative of the new generation of players getting involved in iGaming – and represents fantastic potential beyond the traditional bastion of sports betting.
Read: Spain: A new bull market? Exclusive interview with Ruben Loeches, CMO at R. Franco Group
At European Gaming Congress (EGC) we are bringing together key industry experts from Spain and Portugal in order to have a quality discussion about what operators need to know when entering the market or if they are already active in the region, what they should do in order to improve their presence.
The discussion will take place in Milan on the 8th of November at Radisson Blu Hotel Milan.
You can register here or view the agenda here!
The Spanish and Portuguese gambling industry will be discussed during the "Highlights from South West Europe" compliance panel discussion which is moderated by Andrius Gabnys (Attorney At Law – Gabnys Law Firm)
The Spanish gambling industry update will be presented from two angles by leading local experts Javier Sacristán (Digital & Operations Director at Grupo R. FRANCO) and the already announced Willem van Oort (Founder of Gaming in Holland / Gaming in Spain)
The Portuguese gambling industry update will be presented by Óscar Madureira (Senior Associate at Rato, Ling, Lei & Cortés).
Make sure you take advantage of this unique opportunity of learning and networking with the gambling industry in Europe via the EGC platform every year.
About Andrius Gabnys – Attorney At Law – Gabnys Law Firm (panel moderator)
Andrius Gabnys is an attorney-at-law and a managing partner at Gabnys Law Firm, a legal boutique based in Vilnius, Lithuania, and Tallinn, Estonia. The Firm specializes in entertainment (gambling, media, arts) and technology (IT, cybersecurity) legal aspects. Andrius Gabnys has been working in the online gambling sector for over 10 years and focuses on the multijurisdictional licensing, IP and related matters. He has extensive experience dealing with the gambling authorities in Europe, CIS countries, Africa and South America.
About Óscar Madureira – Senior Associate at Rato, Ling, Lei & Cortés
Óscar is a Senior Associate at Rato, Ling, Lei & Cortés in charge of the Portuguese office, and is a member of the Macau Lawyers Association, the Portuguese Bar Association and the Hong Kong Institute of Arbitrators (HKIA).
Before joining the firm, he was a Senior Legal Counsel for Melco Resorts and other law firms in Macau.  He was also a Legal Consultant for Porto City Hall, for the Portuguese National Traffic and Transportation Department and for the Honorary Consulate of the Republic of Guinea-Bissau in Portugal.
He is a member of the Scientific Council of the Rui Cunha Foundation, a lecturer and consultant at the Centre for Reflection, Study and Dissemination of Macau SAR Law (CRED-MD) and a guest lecturer at the University of Saint Joseph, Macau.
About Javier Sacristán – Digital & Operations Director at Grupo R. FRANCO
Javier Sacristán has a bachelor's degree in Business Administration and Management from the University of Southern California. Throughout his career he has held different key positions in the start-up arena and in consolidated gaming companies, contributing his digital expertise. At present, he is Digital & Operations Director at R. Franco Group.
For more details browse the official event website here:  www.europeangamingcongress.com
Registrations are open for the 3rd edition of MARE BALTICUM Gaming Summit, save the date, 7 May 2020, Tallinn, Estonia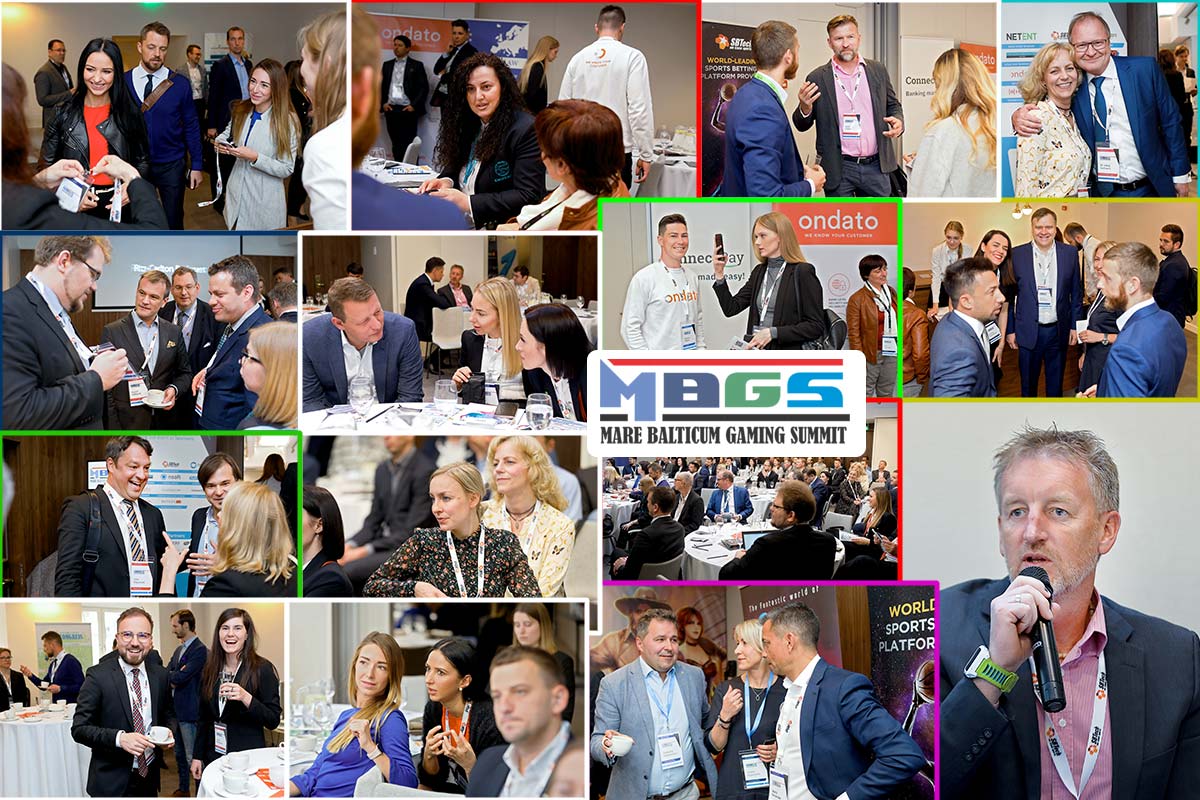 Reading Time:
4
minutes
The 3rd edition of the MARE BALTICUM Gaming Summit will take place on 7 May 2020 in Tallinn, Estonia.
Our team is excited to announce that registrations are open for the 3rd edition of MARE BALTICUM Gaming Summit, the leading boutique style gambling industry conference of the Baltic and Scandinavian region.
The conference will take place on the 7th of May 2020 at Radisson Blu Hotel Olümpia Tallinn, and the team is preparing some major updates.
"There is no doubt the MARE BALTICUM has become a tradition in the Baltic and Scandinavian region and we are blessed with the support of open-minded regulators and government officials who are interested in hearing what the industry has to say. In 2020 we will once again bring an interesting lineup of speakers coming from all sides of the gambling industry and of course give the awards for the top companies in the region via BSG Awards" stated Zoltán Tűndik, Head of Business at European Gaming Media and Events.
The MARE BALTICUM platform will continue its mission with which it has been launched in 2018 and is committed to bringing together industry shareholders and government officials from the Baltic and Scandinavian region on a yearly base.
After touring Riga and Vilnius, the conference is now heading to another Baltic destination and this time Estonia will take center stage as the host of the yearly gathering.
The agenda will include regulatory focused discussion mixed with trends of the gambling industry and the region, while the selection of speakers will once again include local/experienced speakers. In 2020, the aim is to bring start-up operators to the stage and also continue the panel discussion style with at least one panelist being an operator from the market vs. gambling authority and controlling authority discussing issues and changes in the market
Benefit of the Early Bird rates until 31 December 2019
Order your Delegate Pass or VIP Package (Delegate Pass +Accommodation) now!
The program of the conference will be available soon and if you can show your interest in becoming a sponsor here or you can nominate a speaker here.
Here are a few of the testimonials that have left by the attending delegates of the 2019 edition of MARE BALTICUM Gaming Summit:
Anastasios (Tassos) Panagiotaros (Sales Director at Golden Race – Virtual Sports & Betting Solutions):
"MARE BALTICUM Gaming Summit reconfirmed the Organizers' efficacy, to bring together the region's main stakeholders, for structured and multi-faceted interactive discussions. In parallel to the educational aspect, though, it offered the chance of personalized networking, in a relaxed and unpretentious way. I look already forward to the next edition!"
Ineta Mačinskienė (Head of Sales at ConnectPay):
"MBGS is focused on people looking for collaboration with well-known companies in the Gaming industry."
Lyubomira Petrova (Chief Marketing Officer at UltraPlay):
"I had the pleasure to speak at Mare Balticum Gaming Summit and present why eSports is going to play a key role in the gambling industry in 2020 and beyond. Discussing what the future holds for the industry, we see the tremendous growth of eSports and its importance in terms of betting and player's engagement."
Margo Prylypska (Director of International Sales at Hyperion Tech):
"We would like to thank Zoltan and Betty for another great event! The organization was at a very high level, great timing and amazing people attending the event! It is definitely the best place to meet good old friends and partners, as well as find new ones and of course, get insights about things happening in the iGaming industry!"
Jaka Repanšek (Media and Gaming Expert):
"Great event. Great timing. Great location."
Domenico Mazzola (Commercial Director at Altenar):
"MBGS was a pearl in the sea of so many conferences around the world. Such interesting panels! Zoltan and Betty did a great job inviting so many relevant people from the industry, regulators, and from governments putting all of them together to discuss regulations, exchanging ideas, and solutions on how different countries regulate the gambling sector. A must-attend event!"
Kristina Bučinskaitė (Customer Experience Manager at ConnectPay):
"Well organized, industry-focused event. It is a great opportunity to connect with potential clients, partners and create valuable business relationships. Looking forward to the next year!"
Agnė Galvelytė (Head of Legal and Compliance at Matching Visions):
"Great conference, bringing together regulators, legal specialists, and igaming business professionals. Perfect opportunity to catch up with the latest developments in the region and the industry."
Dainis Niedra (Regional Director Baltics at Enlabs – Optibet):
"This is a very nice initiative to create and develop such kind of event in the Baltic countries.  By working together and establishing a strong base no matter is it compliance or marketing, we build the right environment for the future development of the business and society.
Baltics are small but at the same time are very different in many aspects. It's becoming challenging to replicate the previous experience in the new markets and such events are here to help us. Organizational wise – on a very high level. It's hard to say where did we benefit more – from the main event of from the networking parts."
Sara Urbanovicova (Chief Commercial Officer at Tom Horn Gaming):
"This is a fantastic event and it is sure to establish itself as a must-attend conference in the diary for the online gaming community. Its Baltic and Scandinavian focus, with a careful selection of high-quality speakers on the panels, an amazing location, organizers' dedication to creating a welcoming and friendly atmosphere, make it a one-of-a-kind event that proved to be really productive for us. We're sure to return next year!"
Andrius Gabnys (founding attorney at Gabnys Law Firm, Ambassador of the MARE BALTICUM Gaming Summit):
"MBGS2 was literally a very pleasing event. Both content-wise and visually. It's one of those examples when you can feel it goes smooth throughout the whole event, where the interest of the audience is not lost somewhere in the middle, and you don't find yourself waiting for something else, other than what is happening on stage. It's where the organizational talent of Zoltan and Betty really kicks in. This second edition proves that the idea of having the Baltics and Scandinavia in a single event is spot on. It was a pleasure to serve as an ambassador of this event and already looking forward to the third edition."
Andrius Čepkus (Chief Business Development Officer at Ondato):
"The event was very well organized. Especially networking breaks and how participants were seated, which opened many new networking and business opportunities. The content was very up to date and valuable. Thanks again for the great experience!"
SKS365 At European Gaming Congress: "Responsibility, Awareness And Common Sensitivity Are The Answers Against Prohibitions And Prejudices In Italian Gaming Industry"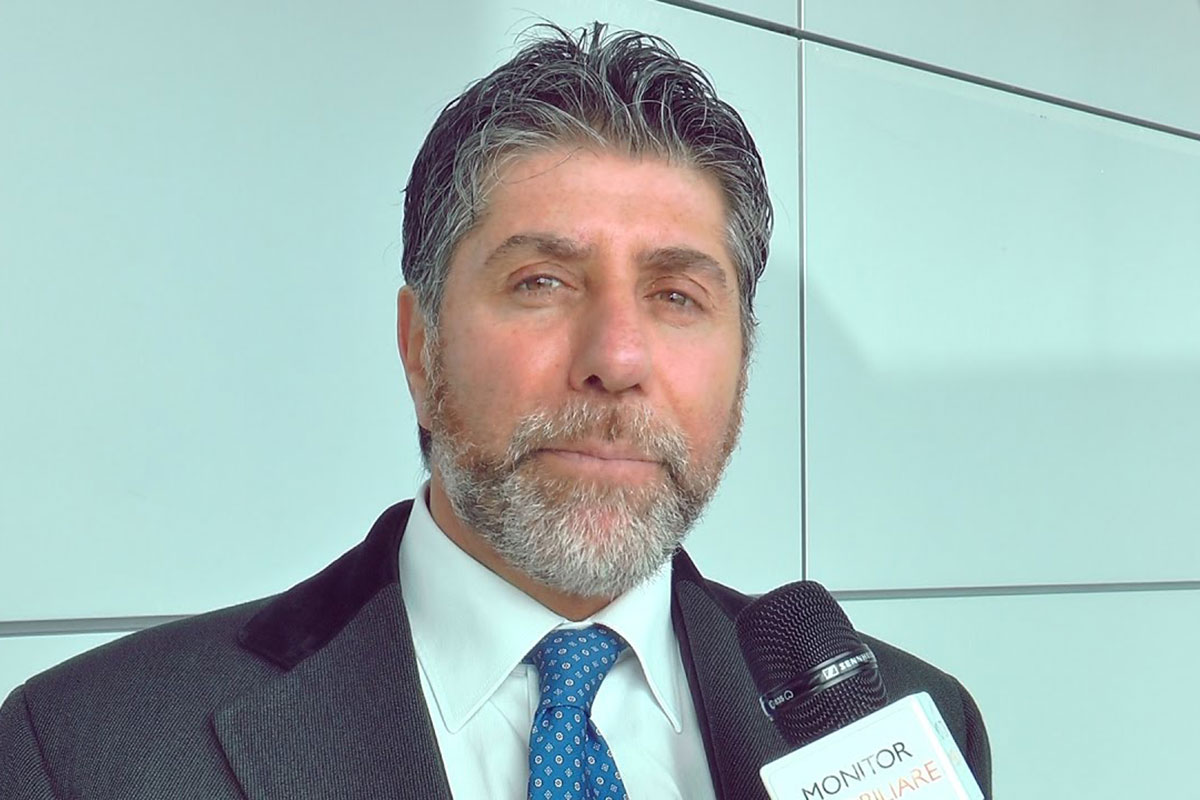 Reading Time:
2
minutes
Maurizio Bernardo (Senior Strategic Advisor) and Francesco Gaziano (Chief Marketing Officer & Country Manager Italy) engaged in the first Italian edition of the EGC
Milan, november 8, 2019 – Italy in the European Gaming Congress spotlight. The international event this year dedicated an entire day to gaming in Italy to open the debate about the state of the art in the political, regulatory, technological and economic sphere, with the contribution of some of the most authoritative names in the international market.
Almost physiological, this year, the choice to bring together operators, shareholders, professionals, service providers and management from all over Europe in Italy, given the excitement and uncertainties of the last few months. For this reason, in the planning of the event, the main debates were Focus on Italy (compliance panel discussion) and Marketing for Operators in Regulated Markets, which saw the respective participation of Maurizio Bernardo (SKS365's Senior Strategic Advisor) and Francesco Gaziano (SKS365's Chief Marketing Officer and Country Manager Italy).
"In public gaming market and actors are in continuous and rapid evolution, so it's necessary aim for a single and widespread regulation, in order to penetrate the territory through management and control actions by the institutions and of the Authorities all and, in this sense, the Municipalities could play a fundamental role – said Bernardo in his morning speech, focused on the consequences of the Dignity Decree and on the lack of effect of the distance meter – The role of the Municipalities is essential for a framework law governing the location of sales outlets in the area. An perfect machine, which considers the different needs and all local and national actors, could even be able to feed itself: just think of what it could mean to include the Municipalities and local authorities in the revenue, aiming to establish a virtuous circle in which part of the revenue could be used for the prevention of gambling addiction and for responsible gaming training."
In the afternoon, it was Gaziano's turn to intervene on the aspect most linked to the operators: "In a context where communication activities are drastically reduced, we must focus on the recognition and reliability of the product on the one hand, and on an ethical approach and aware at all levels, especially at the physical level – continued Gaziano, referring to the importance of retail for the identity of each operator – Today more than in the past it is necessary to 'put your face', which in this case means to present ourselves to the customers throughout the national territory. Therefore we could not miss this meeting to make our voice heard also in such a crucial phase for the Italian market and beyond, given that this European Gaming Congress is the evidence that the importance of the Made in Italy industry goes well beyond the borders of our Country."
NetShop Internet Services, Leading Data Center Provider, Official Supporter of the European Gaming Congress (EGC) 2019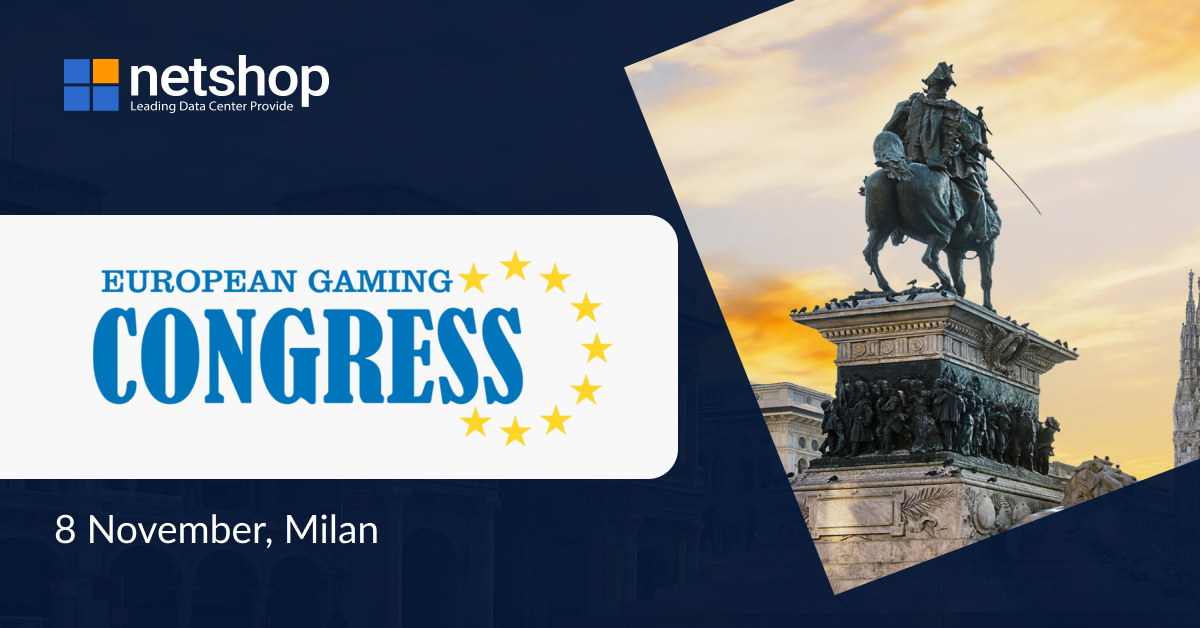 Reading Time:
2
minutes
Leading Data Center Provider announced as General Sponsor at EGC2019 Milan!!
The second edition of European Gaming Congress (EGC) is breaking all records in terms of support and there is no doubt that we need to supplement the seats.
As announced in earlier press releases, the location of the conference is Radisson Blu Hotel Milan and the date is the 8th of November.
If you haven't marked this in your calendar, you best do it now and secure your seat now!
Make sure you take advantage of this unique opportunity of learning and networking with the gambling industry in Europe via the EGC platform every year.
With so many companies lined up as sponsors, we are happy to welcome NetShop Internet Services as General Sponsor in the impressive list of supporting companies.
George Sarris, CTO at NetShop Internet Services, commented about the announcement: "We, at NetShop ISP, are proud to be among the Official Supporters of the European Gaming Congress in Milan.
This particular conference has a significant value to the iGaming industry as it is happening towards the end of 2019; a year full of regulatory updates and announcements from new jurisdictions and upcoming legislation changes.
In addition to the regulatory frameworks introduced or updated by new and existing jurisdictions, Suppliers and Operators have to face technical challenges; a multi-jurisdiction license requires a multi-location server setup.
Myself, as an Infrastructure Solutions Architect, as well as our dedicated iGaming Specialists,  look forward to the Panel discussions at EGC 2019. Finally, I would like to thank all those who voted NetShop ISP in order to be Award Shortlisted as "Best iGaming Service Provider". It would be my honor, as the CTO of the Company to receive the award on behalf of my super dedicated and talented colleagues."
About NetShop Internet Services – Leading Data Center Provider
NetShop Internet Services Ltd is a leading Data Center Provider n with a privately-owned infrastructure in more than 9 Datacenters in Cyprus, Malta, United Kingdom, and Los Angeles.
With more than a decade of presence in the iGaming industry, NetShop ISP is today, one of the most preferred choices for Startups, B2C and B2B Operators, iGaming Suppliers and Payment Providers. Our wide range of IT services includes, but not limited to, the following:
Colocation
Bare-metal Dedicated Servers Leasing
Private Cloud Infrastructure
Hybrid Cloud, SaaS and PaaS Platforms
High-availability & Disaster Recovery Solutions
Technical Documentation Drafting
IT Audit Assistance
DataCenter Managed Services
In just a couple of days, NetShop ISP is officially going to be present at the EGC2019 in Milan where will have the chance to present the igaming oriented hosting solutions to the participants of the event.
The Company has been Nominated for the Award of the "Best iGaming Service Provider" at the SEG Awards2019. You can register here or view the agenda here!
Browse the official event website here:  www.europeangamingcongress.com