Perfect Storm: ThunderSpin uncovers the missing link for online casinos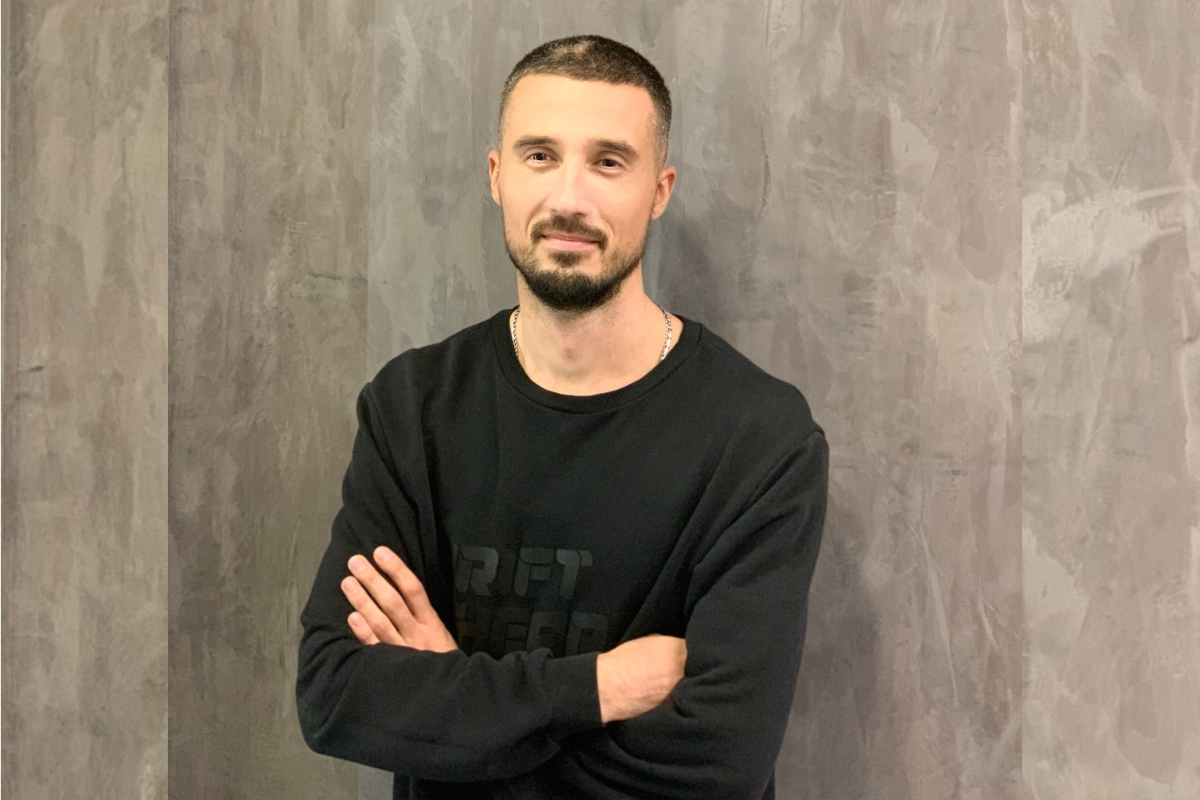 Reading Time:
2
minutes
ThunderSpin, the newly launched slot development studio created by BOSS. Gaming Solutions has entered the market with a large game portfolio and a goal to combat what's missing from its competitors in the online casino industry. Alex Kosogov, Head of Games at ThunderSpin, reveals the gaps of the industry, why his team is developing a large-scale jackpot bonus module and the key of combining player pleasure with partner's ROI…
What sets ThunderSpin apart in terms of new game content in 2019?
Before entering the market, we thoroughly investigated the industry. Our expertise enabled us to create innovative solutions that meet our clients' needs. Our team of very talented people takes pride in delivering flexible digital casino solutions: superior graphics, high-quality sounds, and smart configurations, designed to excite and engage players, keeping them entertained while playing.
What was the inspiration behind launching ThunderSpin and what R&D was undertaken to deliver its core titles?
We wanted to create interesting, engaging and visually attractive games that would appeal even to the most demanding players who are tired from playing same type of slots over and over. We believe that slot games should be visually attractive and exciting.
Regarding R&D: we examined competitors and found the gaps in the industry. To combat this, we forged new topics in gaming slots, sought out our customers' opinions, chatted at exhibitions with potential partners and experts.
Your website highlights that most online players are attracted to slots, why do you feel this game type is more popular than table games, poker, live casinos, etc.?
Slot games have the smallest intervals between bets and due to this, they have the highest level of gambling and involvement. Also, the game slot, unlike table games/live casino, gives developers unlimited possibilities in choosing the logic/mathematics of games, as well as creating exciting scenarios.
ThunderSpin's 25+ games are developed using the latest trends and innovations, what attributes are most important for player retention and how are you ensuring this across your portfolio?
First of all, it is important to develop a unique game scenario that allows the player to experience new emotions as long as possible. Another important attribute is the bonus system, we are now working on the development of a huge bonus module that includes an innovative jackpot system, a cross-selling system to expose the market to all of our products in a more efficient way. And the third one is to constantly offer the players new products in order to maintain the interest at a highest level.
The online slot market is already crowded, why did you decide to launch such a wide range of games with ThunderSpin rather than just focus on a few core titles?
Now we have 29 games in our portfolio. In fact, this is not a big deal for the slot's developer, and we have chosen the way of creating each new game with unique logic/graphics, instead of just starting the pipeline of games that will not stand out from the majority. For comparison, we can take laptops Apple and HP. HP has more than 40 models, while Apple has only three. But we all know who is the most successful in this market.
With the ability to use multiple currencies and operating systems you put the power in the players hands, what's the benefit to operators and the industry by doing this?
Covering all operating systems and enabling multiple currencies, we allow our partners to attract the players playing from any location and device. Our main mission is to create the perfect storm and combine the player engagement with partner's success.
Interwetten Extends Partnership with VfL Wolfsburg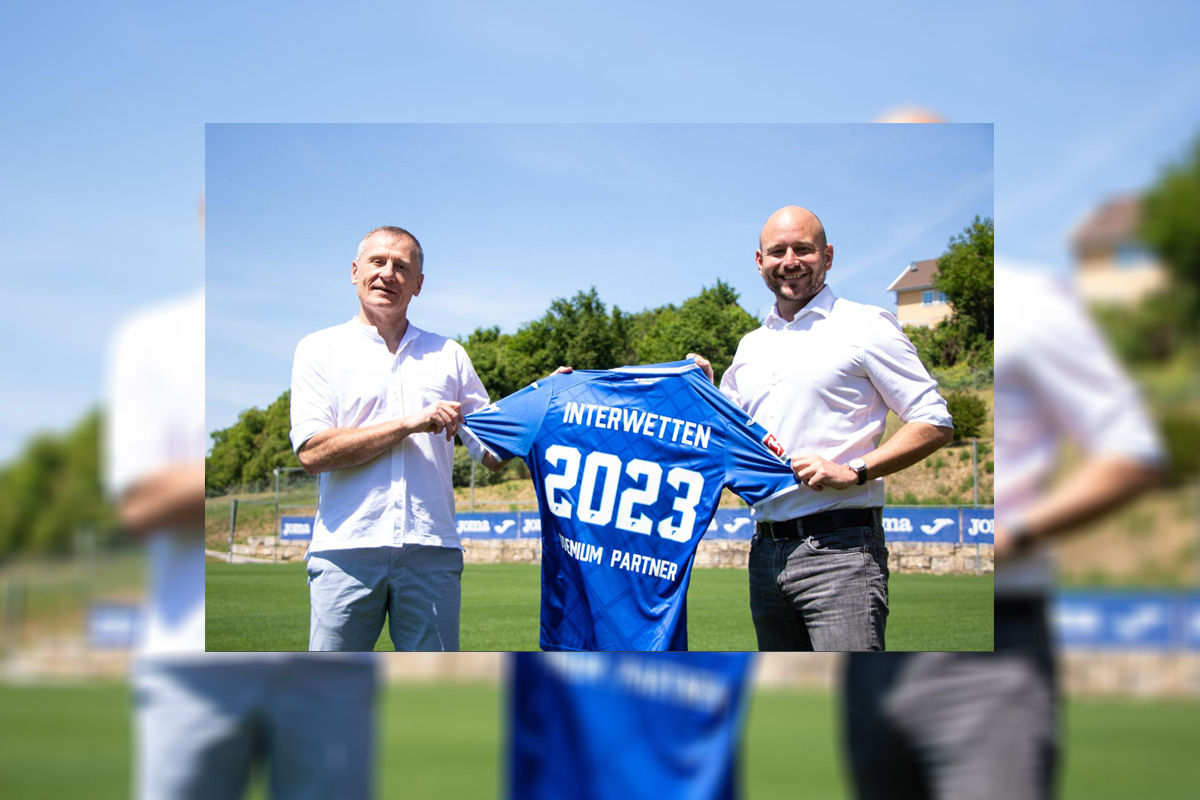 Reading Time:
< 1
minute
Online gambling firm Interwetten has extended its contract with VfL Wolfsburg for a further three years until 2023.
As per the agreement, the official sports betting partner will continue to receive an extensive portfolio of services. These include advertising boards for domestic television broadcasts in the form of the LED PowerPack boards, Cam Carpets next to the goals and various logo placements on press walls and digital branding.
In addition, Interwetten also remains the official presenter of the "Man of the Match" award and various live statistics on Wolfsburg's social media platforms.
"At VfL Wolfsburg we have found Interwetten to be an active and reliable partner, who is constantly developing and innovating. We're very happy to extend this partnership and are looking forward to working together over the next three years," Michael Meeske, Managing Director of VfL, said.
"We were immediately impressed by the digital innovative power and the incredible professionalism at VfL Wolfsburg. As one of the longest established betting providers on the market, our clear goal is to be the first mover and a driver of innovation in the industry. VfL fits perfectly into this approach. We want to celebrate success together, learn from each other and develop together," Dominik Beier, Speaker of the Board at Interwetten, said.
Why You Should Claim No Deposit Bonuses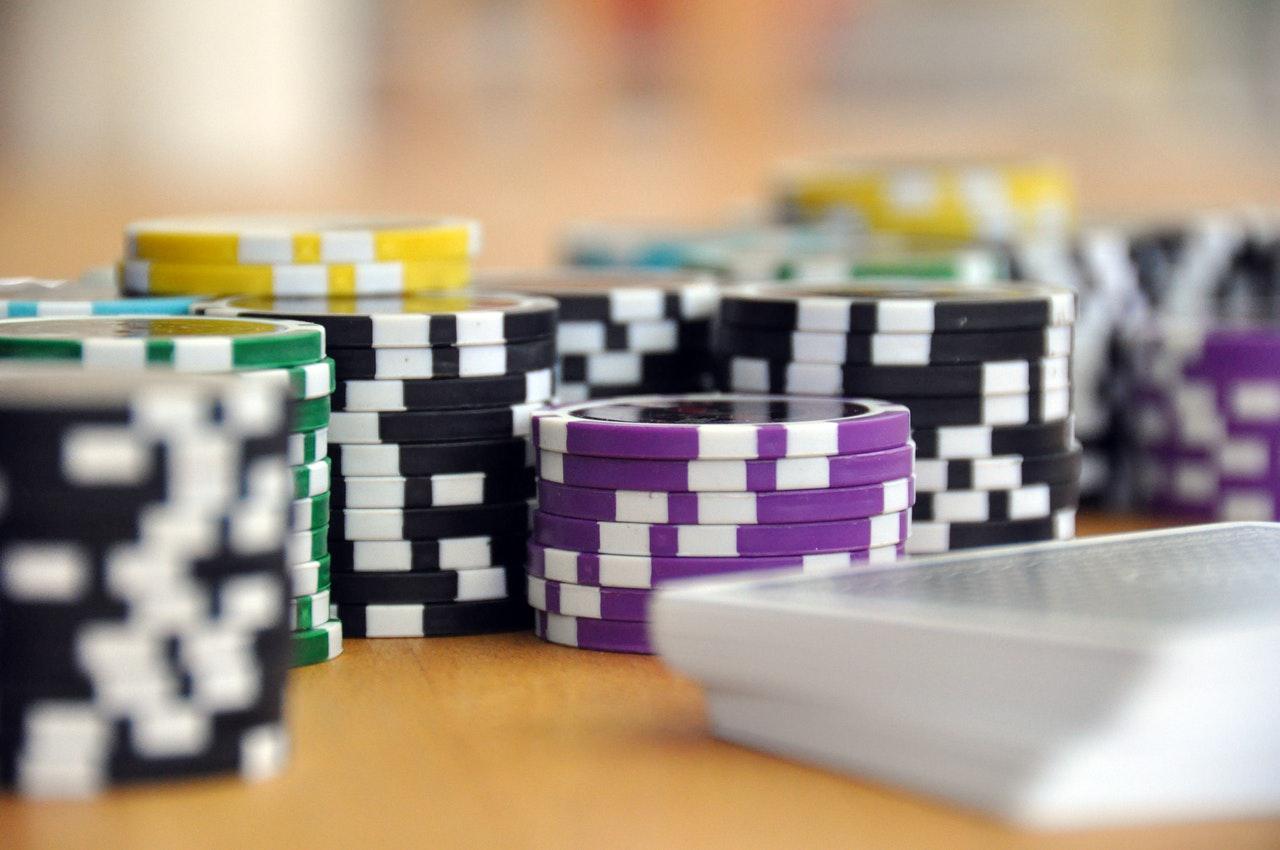 Reading Time:
3
minutes
The world of casinos is filled with several bonuses offered for varied reasons, most of which are aimed at making sales. A bonus in itself has been proven to be one of the most significant factors for widespread patronage of casinos. In this regard, online casinos offer more bonuses than land-based casinos, primarily due to the recent surge in online casinos. Now, thousands of offshore casino sites are waiting to service the casino needs of players at every given opportunity.
While some of the bonuses offered to players are directly targeted at some classes of players, others are open to all customers of a casino site. This means that with the very nature of casino bonuses, almost every player at a casino will qualify for one or more bonuses. This leads us to the No Deposit variant of bonuses, which can be found in some casinos, but with a little effort, though.
What are No Deposit Bonuses?
No deposit bonuses are bonuses offered to players for registering an account with a casino, with which they play on real money games. Players are offered these bonuses to test their strengths and weaknesses on some games, and possibly make some cool cash while at it. No deposit bonuses are usually open to new players and are typically a reward for setting an account with a casino site. In some cases, these bonuses are up for existing players with dormant accounts, in which case, the bonuses are used to draw back their attention to the casino.
When a casino offers no deposit bonuses, they usually have some wagering requirements attached, which qualified players have to meet. As a new player, it would be in your best interest to understand the wagering requirements before taking up your no deposit bonuses.
Types of No Deposit Bonuses
Not every casino offers no deposit bonuses, but the ones that provide them typically have the following types:
No Deposit Cash Bonus
This is the most widespread and popular no deposit bonus you see at most online casinos. It is common and popular because it deals with free cash that you can use to wager for real money and eventually win. Cash bonuses awarded on registration heavily come with some wagering requirements in most online casinos.
Aside from the wagering requirements, it usually the practice for players to play on a certain number of designated games only. This means that the fee cash will not be used on some other games outside the ones so listed for the bonus.
No Deposit Free Spins
Free spins bonuses offered to players upon registering their accounts with a casino site. In most cases, the free spins are to be played on selected games by the casino site. The perk of these free spins is that you can win real money while playing them. They are either awarded via a promo code that is peculiar to you or via an open platform on the casino site.
Many online casinos offer some free spins on registration at their sites, mostly to be played on slot games. One remarkable win for players is that no deposit free spins usually have no wagering requirements for players to meet. So, you have a suitable bonus that you can win from, without any wagering requirements accompanying it!
No Deposit Time-specific Free Spins
These are free spins offered to players on the condition that they must be played or exhausted on a particular date or time. Where these are provided to players, they have to keep to the time window stipulated in the offer. Where players fail to do so, the offer will lapse, and the casino would be justified to withdraw the remaining offer, as the case may be. This offer usually has no wagering requirements attached to them.
Why You Have to Claim Your No Deposit Bonuses
The quest of every casino is to maximize profits and keep low or no rates of losses, so bonuses are a strategy to have players flooding online casinos. Suffice this to mean that when casinos offer you bonuses, that is the most direct way of giving back to you, the player. The no deposit bonus is one of the few ways that players almost put in nothing and gaining something in return. Now, that sounds like something every player should be doing anytime there's an opportunity for it.
No deposit bonuses are some of the toughest things an online casino does, because there is a 50/50 possibility that they may not win you over. So, what happens when you win and decide to leave? You guessed it right! So, you have to claim your no deposit bonuses whenever they are offered because they don't come by easily.
EGT Opens Office in Czech Republic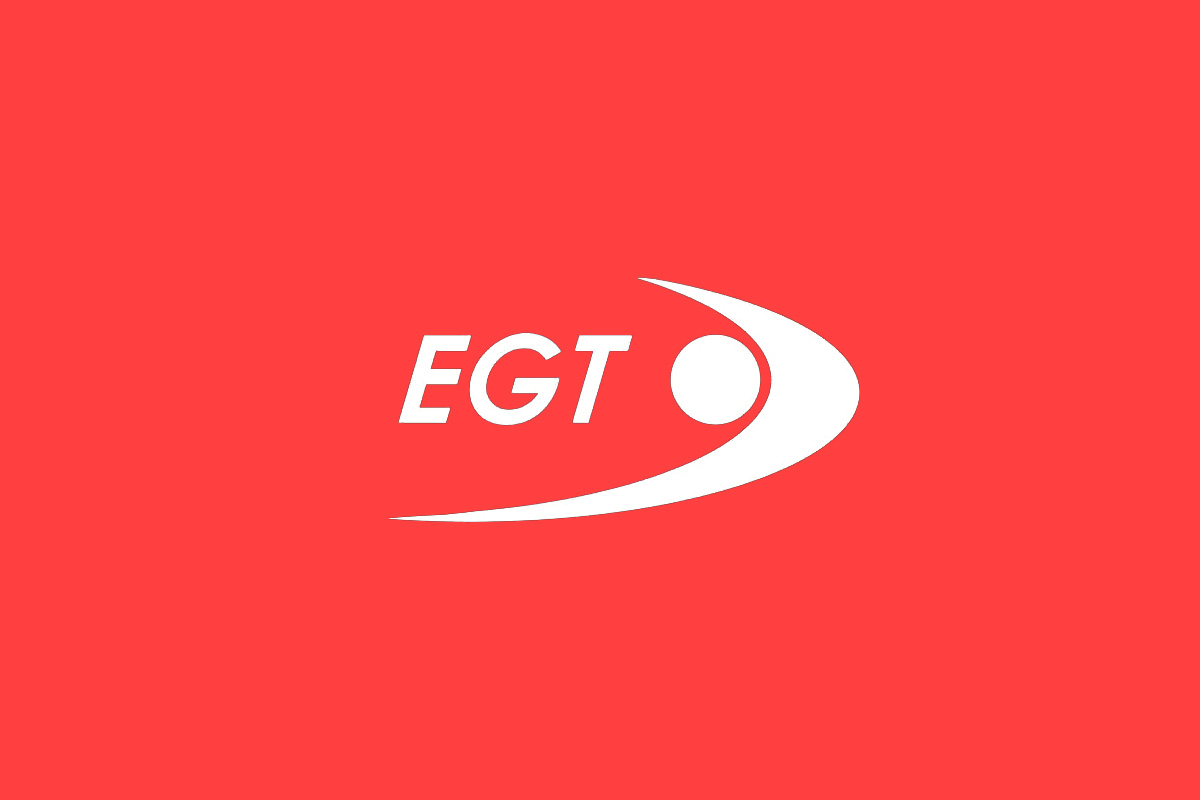 Reading Time:
2
minutes
Euro Games Technology (EGT) has opened an office in the Czech Republic. This new office will provide sales and service facilities to the Czech market.
Ivan Grigorov and Adam Vajdak are the General Managers at EGT's Czech office. Leading a team of 13 professionals, they will endeavour to keep the high global EGT standards and to fulfill their mission to provide a top range of gaming content and products, aligned to the local specifics.
"The regional gaming market is well developed and saturated and all domestic manufacturers have already established good image. Compared to some other countries though it lacks enough presence of worldwide known brands where we find our potential. The gaming regulations and requirements are very strict and particular and are a serious entrance barrier for all new providers, but we are accustomed to fulfilling exacting criteria and are confident that will be able to achieve satisfying results in the next several years. For the purpose we will mainly rely on EGT's main R&D department with which we cooperate closely in tailoring our products to the local specifics, especially when it comes to the software. Our major advantage is the vast experience we have accumulated from our global operations, the speed of service we achieved and the good knowledge we have firsthand for our customers and players, as me and my partner Mr. Grigorov have been in the casino business for many years not long ago," Vajdak said.
The Czech office will provide the complete slot portfolio of EGT, as well as the products of EGT Multiplayer and the online games of EGT Interactive. Currently, the company offers the multigame mixes Green and Blue Collection, each of 12 diverse and highly appealing titles, and the cabinets P-24/24 Up, P-27/27 St Slim and P-27/32H St. Its near-future plans include the gradual expansion of its product proposals with machines and gaming content, based on clients' expectations and players' preferences.
"Czech market is mainly oriented to slant top and upright cabinets, as well as fruit-themed games and here EGT has a lot to present. In line with the domestic standards our products are modern and represent the high-end technologies, so we see them as the future of the local gaming industry. They were developed to maximize the comfort and were also designed for top level satisfaction of both operators and players. The mere slogan of EGT 'We give more,' speaks volumes," Ivan Grigorov said.
The emphases of EGT's professional approach in the country will be the maximisation of products' performance. The company plans to install 300 gaming machines in the next 2–3 months in some of the best locations in the market.
"Unfortunately the COVID-19 crisis hit all industries, gaming included, slowing down our plans a bit. In Czech Republic the most common call during the state of emergency was 'Together we will manage.' Now the casino business is slowly returning to normality, so hopefully we will be able to say soon that we did manage together. So we will measure the success of our local office with the number of satisfied customers. This will be my priority and the mission of our team," Grigorov said.