Aristotle Integrity Partners with GeoComply for Integrated IDComply Solution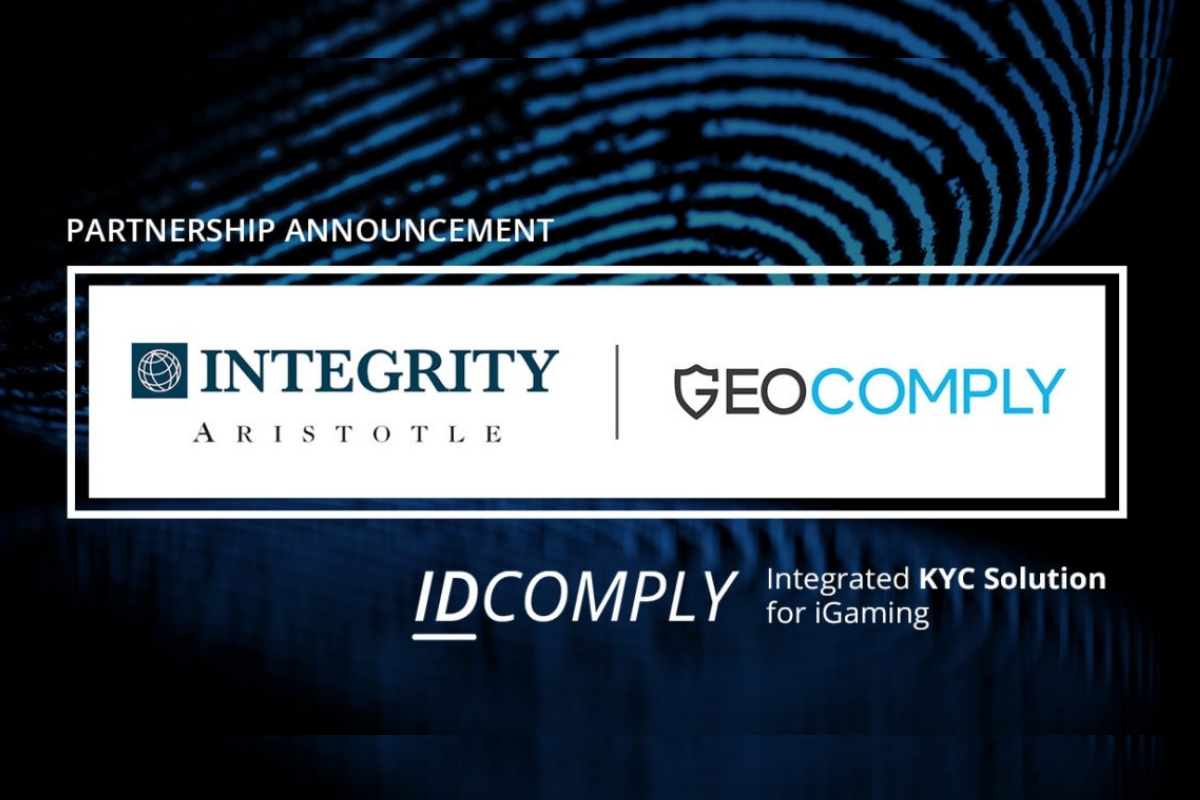 Reading Time:
2
minutes
Leaders in KYC and Geolocation Compliance offer integrated solution for iGaming and sports betting operators
Aristotle International's Integrity division, leaders in age verification and KYC, announced today that its solutions will be integrated as a premium vendor within GeoComply's new IDComply service. IDComply provides seamless links to industry-leading age and ID verification services, via the existing GeoComply API, to deliver the highest possible levels of player-acceptance in a compliant, fast and low-friction model.
The first customer for this service will be Amelco, to support the expansion of their online casino and sportsbook operations in the US market.
Utilizing Integrity's unparalleled age and identity verification within the IDComply solution, online sportsbooks, casinos and poker sites can ensure they are meeting their KYC compliance requirements so that minors do not have access to age restricted iGaming services.
"Integrity offers GeoComply a range of KYC and identity solutions already used by leaders in iGaming and online sportsbooks in US regulated market", said Aristotle CEO John Aristotle Phillips. "Partnering with GeoComply gives customers the ability to combine two critical compliance services in a single integrated solution. Given that both companies are licensed in New Jersey, Nevada, West Virginia, Pennsylvania and Indiana, sports betting and iGaming operators can implement an easy-to-deploy solution for KYC and geolocation compliance.
David Briggs, President of GeoComply shared, "Our goal for IDComply is to offer best-of-breed KYC and age verificition in a streamlined solution.  Aristotle has proven to be an excellent partner for us to this end. IDComply gives customers a way to quickly enter new markets, utilizing an integrated geolocation and KYC compliance solution from licensed companies they know and trust.
Phillips added, "Aristotle and GeoComply have both built exceptional reputations for offering well-tested, reliable and market-leading solutions for the regulated online gaming industry. This partnership provides an exciting opportunity for iGaming and sports betting operators to leverage this integrated solution to ensure a fast and successful entry into new markets.
About Aristotle's Integrity:
Integrity is a suite of widely accepted global identity and age verification solutions. Providing tailored solutions for both commercial and government sectors, Integrity is the most comprehensive and cost effective approach for age and identity verification available across multiple platforms. See more here.
Skywind Signs Content Deal with Pariplay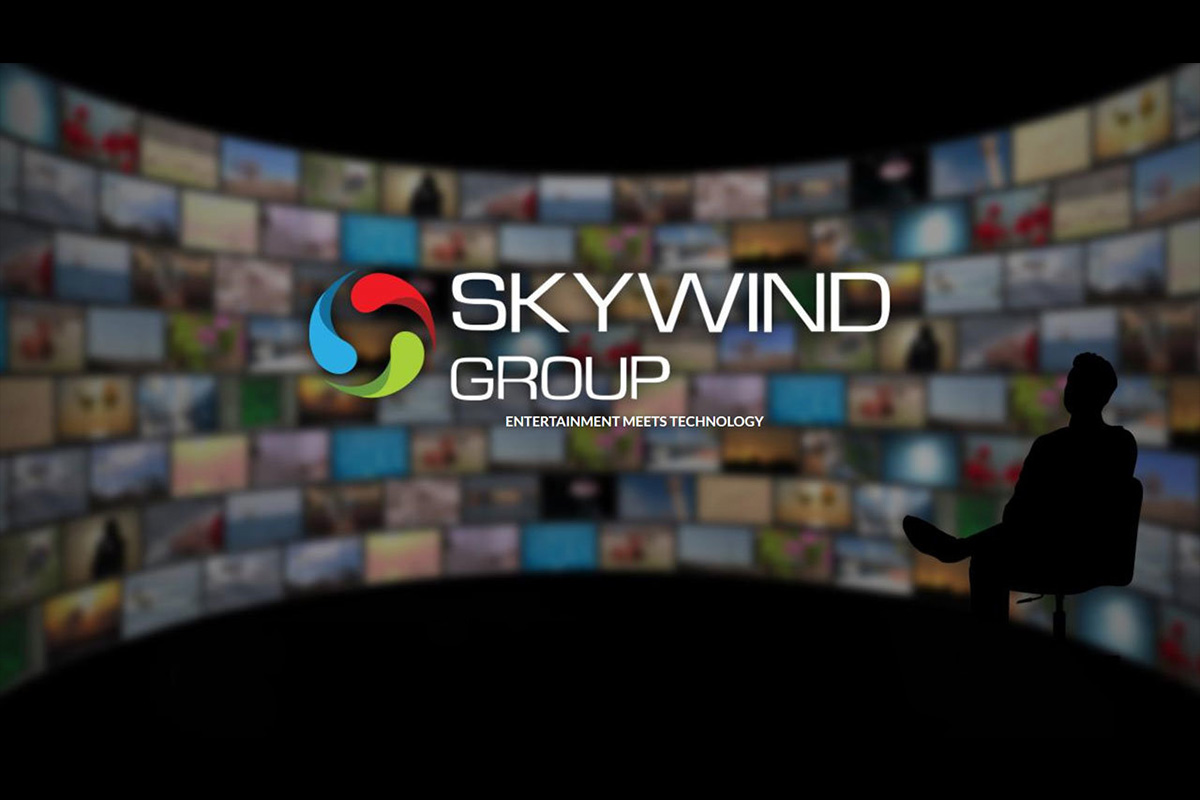 Reading Time:
< 1
minute
Skywind Group has signed a content deal with online casino operator Pariplay Gaming. Following the deal, Skywind's portfolio of games will feature across Pariplay's Network.
In addition to premium content, Pariplay's clients will benefit from Skywind Group's wide range of engagement tools, such as the bonus coins reward, which is the first of its kind, and daily, in-game tournaments, must-win and innovative split jackpots, among others.
"Pariplay's Fusion Aggregation platform has a great distribution network for us, as we continue to expand our reach throughout regulated markets. Pariplay's platform is licensed in several markets and we share a dedication to enabling our partners' growth. We are regulated by the UK Gambling Commission, Malta Gaming Authority, Alderney Gambling Control Commission, Spain Directorate General for the Regulation of Gambling, Romania ONJN and Gibraltar Gambling Commission," Oren Cohen Shwartz, Managing Director of the Skywind Group said.
"We are delighted to add Skywind's superb portfolio of games to our Fusion Aggregation Platform. Their range of non-branded and branded titles along with their excellent gamification and jackpot tools make them a truly compelling addition to our range of content providers," Richard Mintz, Commercial and Marketing Director at Pariplay said.
Czech Republic to Introduce Gambling Exclusion Register in 2020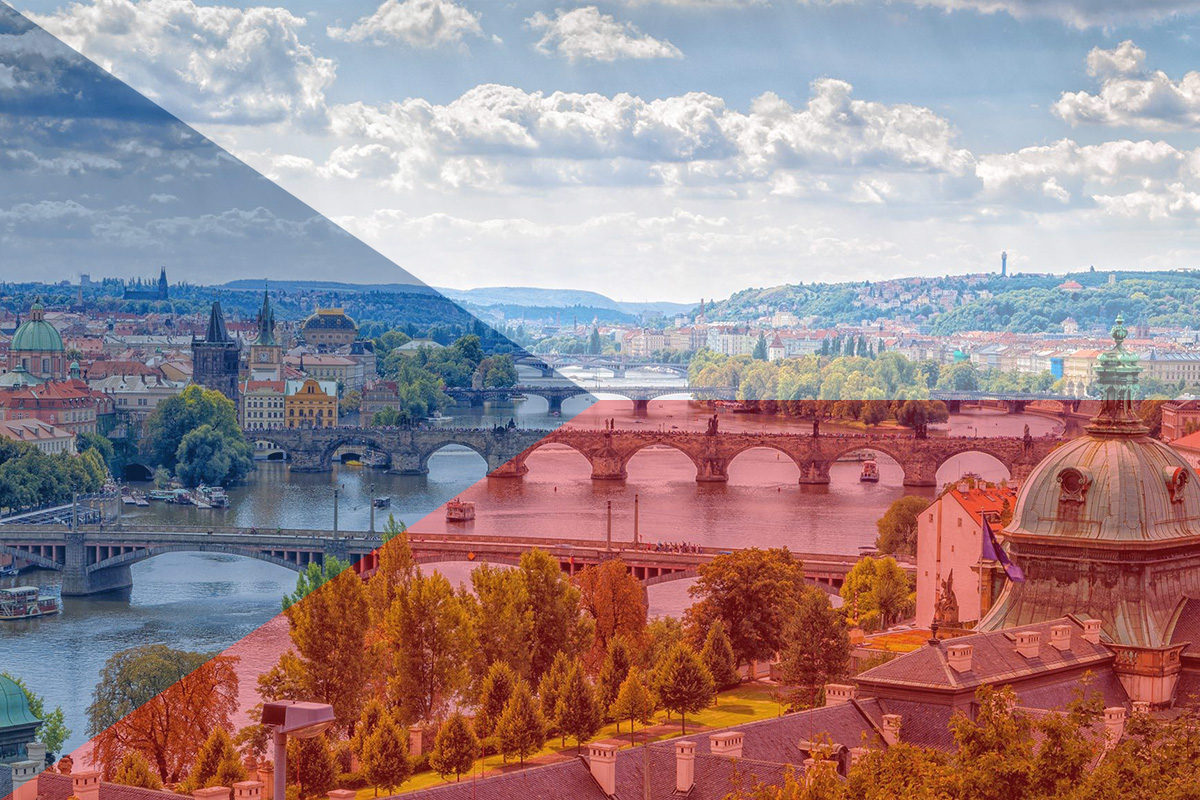 Reading Time:
< 1
minute
Alena Schillerová, Finance minister of the Czech Republic, has revealed that an exclusion register to block a range of individuals – both voluntarily and involuntarily – from gambling would launch next year. The incoming exclusion register follows on from the 2017 Gambling Act, which legalised iGaming in the Czech Republic for the first time.
Individuals on this list will not be allowed to gamble at all, whether that be online or land-based. People who have been declared bankrupt, are on welfare, or have been treated for gambling addiction will all be added. There shall also be an option for players to voluntary exclude themselves, if they want to.
"We will publish documentation at the turn of this year and begin testing, so that this register is operational in mid-2020," Schillerová said.
"Currently, all indicators of online gambling are growing. The proportion of online players is increasing, and sports betting is the biggest problem. Young men are particularly at risk from developing problems. This is what our next steps are targeting. It's not a matter of deleting new technologies from life. Instead, we're looking to find a balance for their use," Jarmila Vedralová, National Drug Policy Coordinator in the Czech Republic said.
People's Bank of China to Launch "Digital Currency Electronic Payment" to Combat Illegal Online Gambling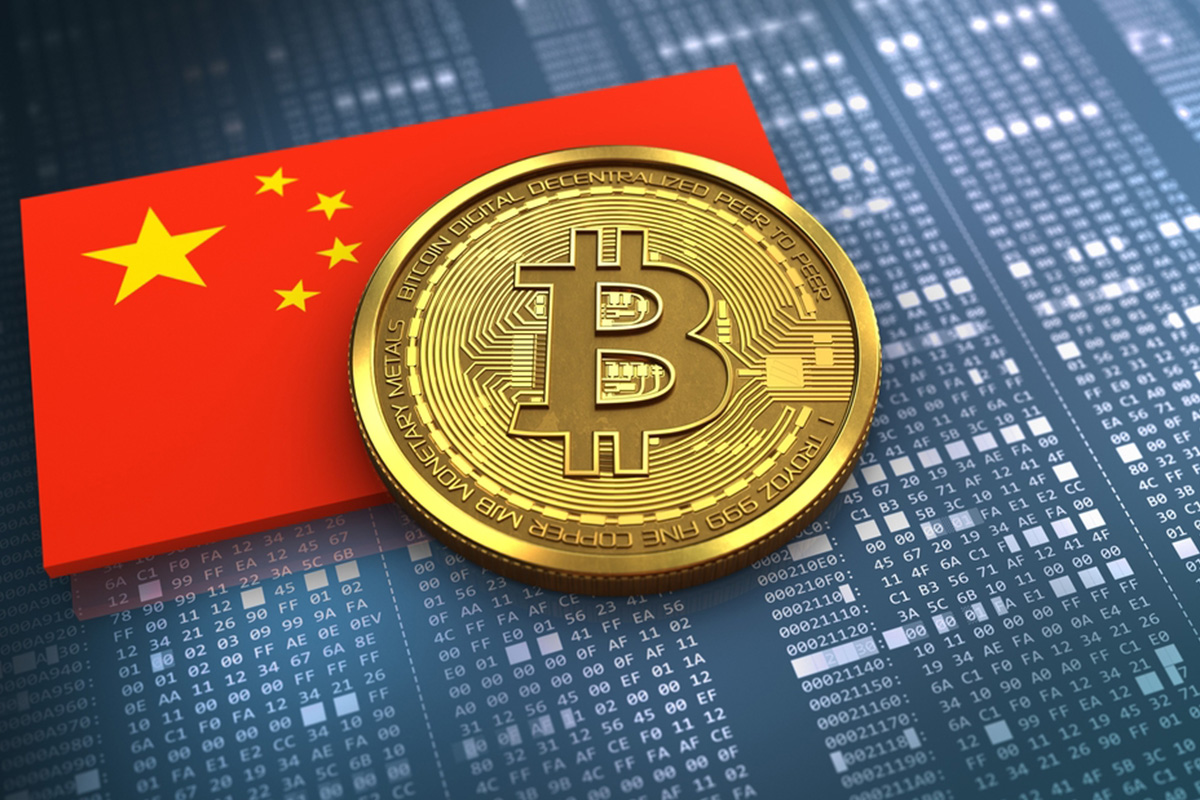 Reading Time:
< 1
minute
The People's Bank of China is going to launch the world's first state-backed cryptocurrency "Digital Currency Electronic Payment" (DCEP). One of the main aims of DCEP is to combat illegal online gambling.
DCEP will apparently include functions that will allow government authorities to track suspect payments and thus stamp out money laundering, tax evasion, terrorist financing, and online gambling.
Mu Changchun, the head of the digital currency research institute of People's Bank of China, said that the new cryptocurrency will still allow its users' "controllable anonymity."
"We know the demand from the general public is to keep anonymity by using paper money and coins… We will give those people who demand it anonymity in their transactions. But at the same time we will keep the balance between the 'controllable anonymity' and anti-money laundering, CTF, and also tax issues, online gambling and any electronic criminal activities," Mu Changchun said.