ORYX Gaming eyes global expansion with BtoBet deal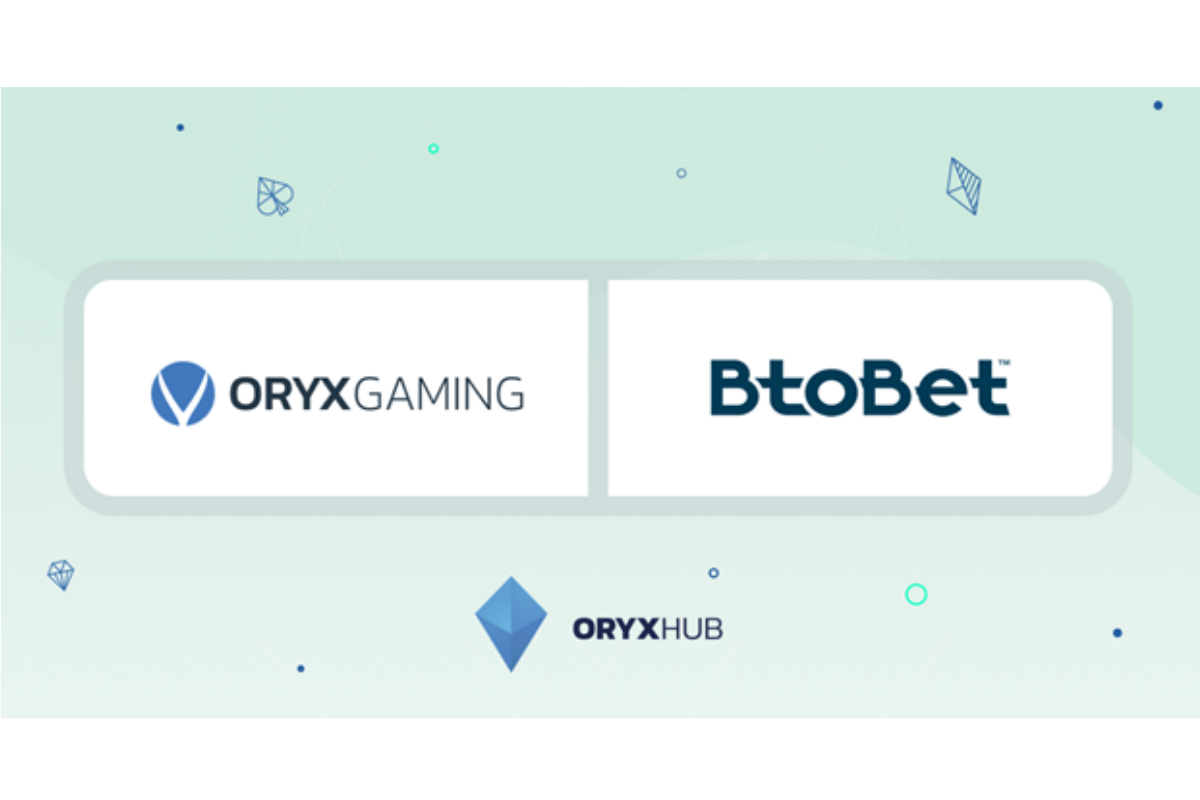 Reading Time:
2
minutes
ORYX Gaming, a Bragg Gaming Group company, has partnered with BtoBet in a deal which will provide the supplier with a gateway to regulated markets in Latin America and Africa.
Under the content distribution agreement, BtoBet, a global provider of sports betting solutions, will take on ORYX Gaming's full portfolio of proprietary and third-party content. Top performing titles including recent release Battle Dwarf and the popular classic Back to the Fruits will be made available via ORYX Hub, together with premium games from partnered, top-tier studios such as Gamomat, Kalamba, Golden Hero and Givme Games, and third-party providers such as EGT, Zitro, Ortiz and Pariplay.
BtoBet boasts a strong presence in Latin American and African countries that will serve as a springboard for ORYX Gaming to launch with operators in regulated markets in those regions, in addition to further expanding its European footprint.
Matevz Mazij, Managing Director of ORYX Gaming, said: "BtoBet's wide-ranging geographical reach will unlock new markets for ORYX Gaming and provide us with access to broader audiences.
"This partnership underlines our ambitions to grow our global brand presence and we look forward to building on our position in regulated territories in exciting, emerging regions."
Alessandro Fried, Chief Executive Officer at BtoBet, said: : "We are delighted to provide ORYX Gaming with a seamless route to Latin American and African operators and support its strategy for international expansion.
"Not only does ORYX Gaming offer a content rich portfolio that will boost our online games offering, but it also makes access to its broad catalogue completely seamless via the ORYX Hub. This partnership will undoubtedly deliver great results for us and our clients."
ORYX Hub provides operators with simple and quick access to a large portfolio of certified and compliant casino content, as well as its lottery and sportsbook products, via one contract and one integration.
Interview with the CasinoAward.net team: creators of the 'Bet on 0GREEN' initiative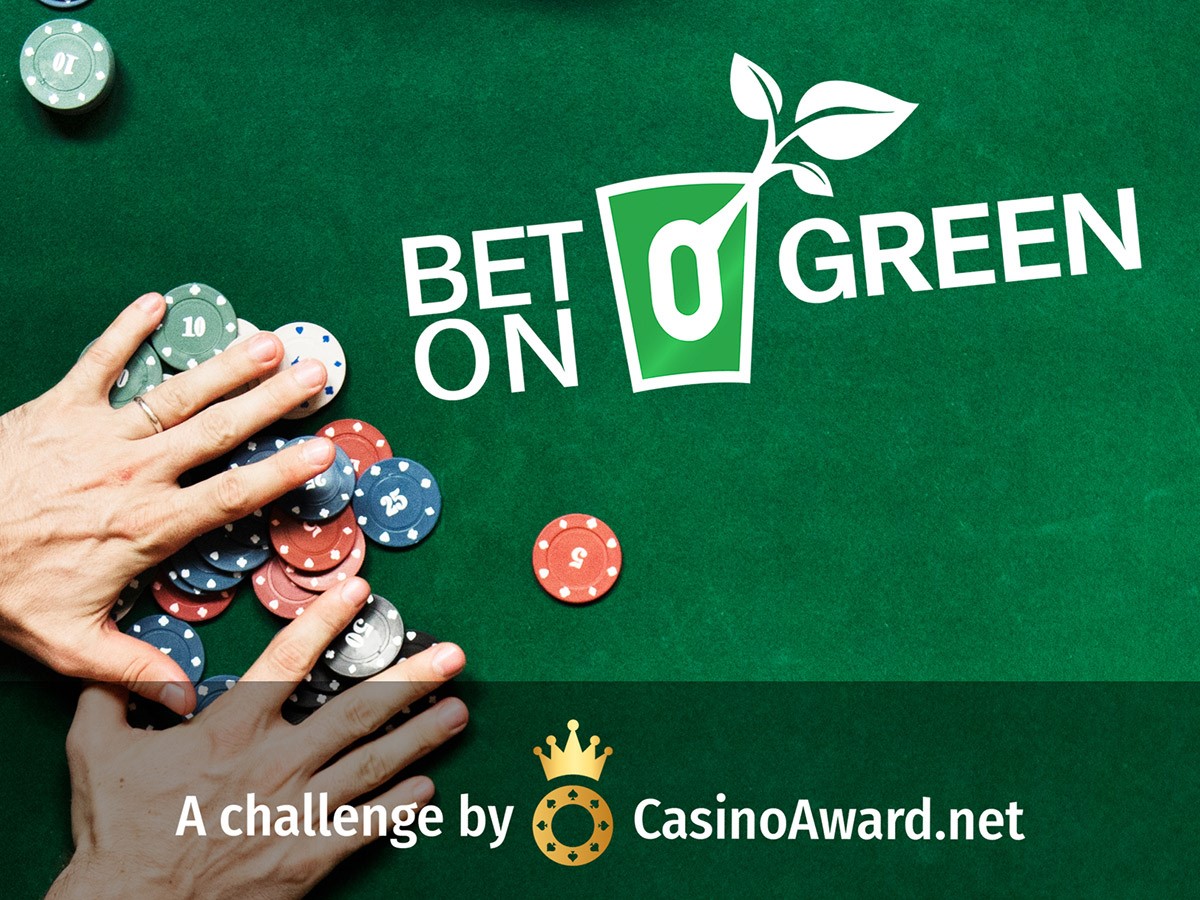 Reading Time:
4
minutes
Climate change is a very real issue right now. While mainstream media tends to focus on world governments and country leaders, there are also many others taking actionable steps to assist in this looming crisis.
CasinoAward.net, an online portal dedicated to providing news and information related to the world of gaming and virtual casinos, is one such example of a small company trying to make a big impact.
This recent interview with the founders of CasinoAward talks about their 'Bet on 0GREEN' initiative. The purpose of this project is to challenge individuals, associates and organizations within the iGaming industry to go GREEN. If you'd like more information on this project, please visit the official page of the iGaming renewable energy challenge.
Transcript of the interview:
To begin, can you explain what the Bet on 0GREEN initiative is?
Ultimately, it's a challenge to others who are connected to the iGaming sector to join us and take action concerning global CO2 emissions. Our goal is to move towards an industry that doesn't have a carbon footprint. Some may say that it is too ambitious, but you have to think big, right? The iGaming industry is, of course, reliant on energy consumption, electronics, and other digital technologies. There are many areas where we can make a difference. CasinoAward has put down the first bet – a $40 donation to the Global Footprint Network, and so the challenge is out there for other parties to raise it.
What ways can this challenge be accepted?
Our idea was to leave it open for the individual or company to decide. The point is to do something; to take action in the fight against rising emissions and climate change. We all agree that something is better than nothing.
The easiest way is to make a donation to an organization that is actively promoting and supporting the usage of renewable, zero-carbon energy sources. iGaming is a multi-billion dollar business. Surely casino operators, owners of poker and bingo rooms, software creators and platform developers have the economic power to accept the Bet on 0GREEN challenge and make an investment.
Even the smallest steps are part of a journey. Reduction in disposable plastic from offices, using digital documents instead of paper or a few solar panels on the roof to save on electric. Collectively, all of these little actions amount to something big.
It's somewhat off-topic for a website like yours; can you tell us how the idea came about?
Certainly, at first glance, you may wonder why a site that is focussed on online gambling and casinos is championing this cause. The reality is, in our opinion, that all forms of the industry have a duty, and should be committed to reducing their carbon footprints and looking to improve the environment.
Many people, including hundreds of top scientists, claim our planet is in crisis and we are rapidly approaching a tipping point from which the effects of global warming may well be irreversible. We, as the human race, are responsible for this. As the saying goes, 'You broke it, you fix it!' Sure, we are part of the online gaming community, which is why we are promoting this project to our peers.
All the staff working on our website are sensitive to environmental issues, so when one of our web developers proposed the idea, it was immediately met with approval.
Out of curiosity, how was the name Bet on 0GREEN chosen?
Our team was having a discussion about the project and everyone was bringing their ideas to the table in regards to what we should call it. Essentially, the name came from a combination of these ideas, which is very apt because that is what the initiative is about – us all working together to solve a problem.
Bet on 0GREEN is an acronym for 'Bet on Online Gambling with REnewable ENergy. The 'zero' serves as an 'O' in the full title. Both the 'zero' and 'green' have a double meaning. Zero green is a classic roulette bet, so this is a representation of the industry we're involved in. Naturally, both of these words are very relevant in regards to environmental and climate issues, too. Zero impact on our planet, zero CO2 emissions, green energy and so on. That's why we think it's the perfect title for the project.
Has CasinoAward taken any action in this initiative, or did you simply propose the idea?
Our motto is to lead by example. How can we expect others to change if we are unprepared to do so ourselves? For now, we have taken two very specific actions to highlight our intent.
The first was to choose a hosting service for our portal that uses renewable energy to power its servers, and as previously mentioned we have begun making financial donations to projects such as the Global Footprint Network.
Has anyone in the industry risen to your challenge yet?
In terms of requests for participation and upping our challenge bet, we haven't had anyone come forward as of yet. But, we've received a lot of positive exposure from high-profile industry news portals, so we are confident that things will start to move soon and the ante on our initial bet will be raised.
The initiative is based on donating to sustainable energy, zero-emissions projects, but are you collecting funds?
Absolutely not. Those who are interested in joining us are free to make their own donations to projects of their choosing. From there, they can contact us via the official Bet on 0GREEN page on our website and let us know what they've done. We can then update our list and publicly thank them for their support.
Does this project have a duration or a deadline?
For us, running this initiative, there is no deadline. We will keep pushing it for as long as it takes. However, the real deadline is the climate, and the world we live in. Action needs to be taken as soon as possible. We cannot ignore this crisis which is on our doorstep any longer.
Are you open to collaboration proposals to increase the effectiveness of this cause you're supporting?
Yes, most definitely. We know that we cannot do this alone, which is the whole point of issuing the challenge and raising awareness. We welcome all ideas, so please contact us and let's talk.
Furthermore, by allowing us this opportunity to sit down and do this interview is collaborating, so for that, we sincerely thank you. Of course, if you would like to actively participate in Bet on 0GREEN, and be the first to relaunch our wager, we would be even more grateful.
Raketech Appoints Oskar Mühlbach as its President and CEO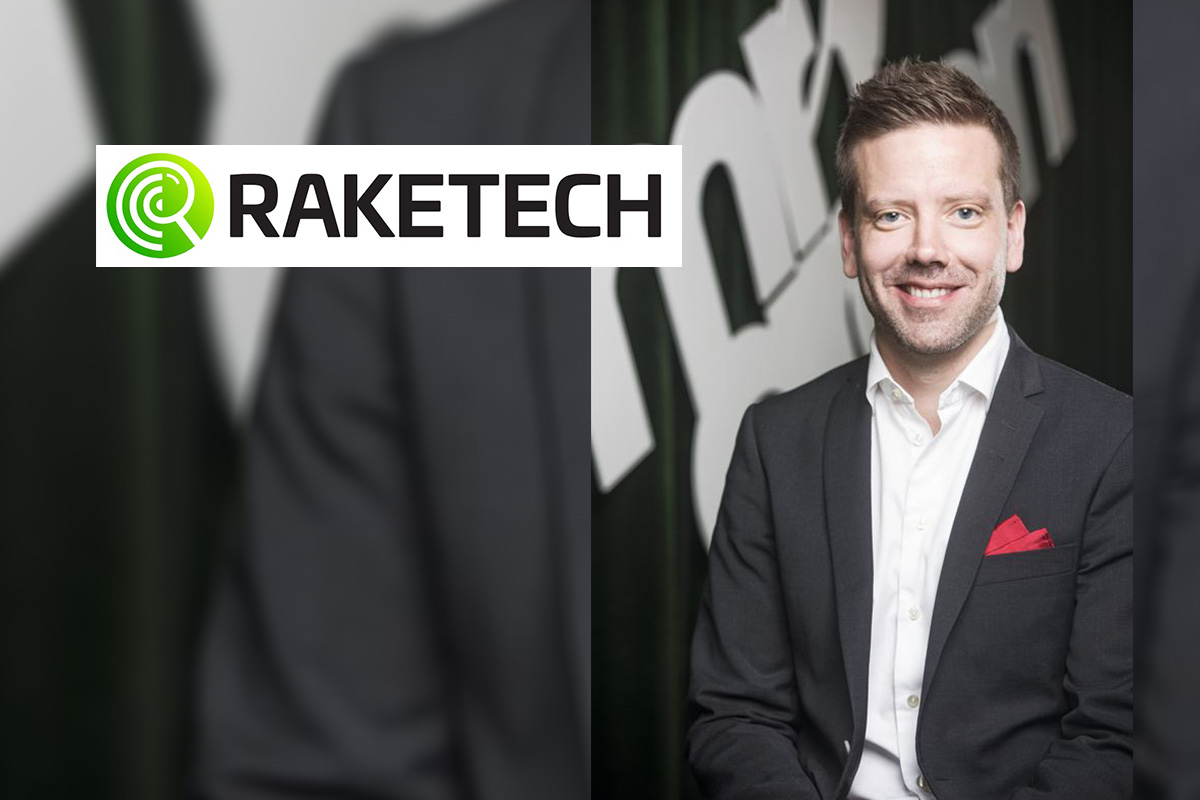 Reading Time:
< 1
minute
Raketech Group Holding has appointed Oskar Mühlbach as its new President and CEO. Since April 2019, he has held the role of Chief Operating Officer (COO). Oskar has solid experience from some of the Nordic region's most successful brands in e-commerce, online casinos and sports betting.
"Oskar has a clear vision of how Raketech will develop towards becoming a global partner to players in the iGaming industry. With his excellent skills in the company's core business, I am confident that we will ensure the right balance between organic development and expansion. As we now enter a new phase in the company's development, I am convinced that he is the right person to execute on our strategy and to lead the company through the challenges that we and the entire industry experienced in 2019," Christian Lundberg, Chairman of the Board said.
Michael Holmberg will leave Raketech and hand over the CEO's assignment to Oskar Mühlbach with immediate effect.
"Michael Holmberg has been a driving force in the transformation of a young and fast-growing company into one of the market's leading players in affiliate marketing. He has also been a leader in the process of preparing and taking the company public on Nasdaq First North Premier Growth Market. I am very grateful for his efforts and wish Michael the best of luck in his future career," Christian Lundberg said.
FBM Looks Back on G2E Asia @ the Philippines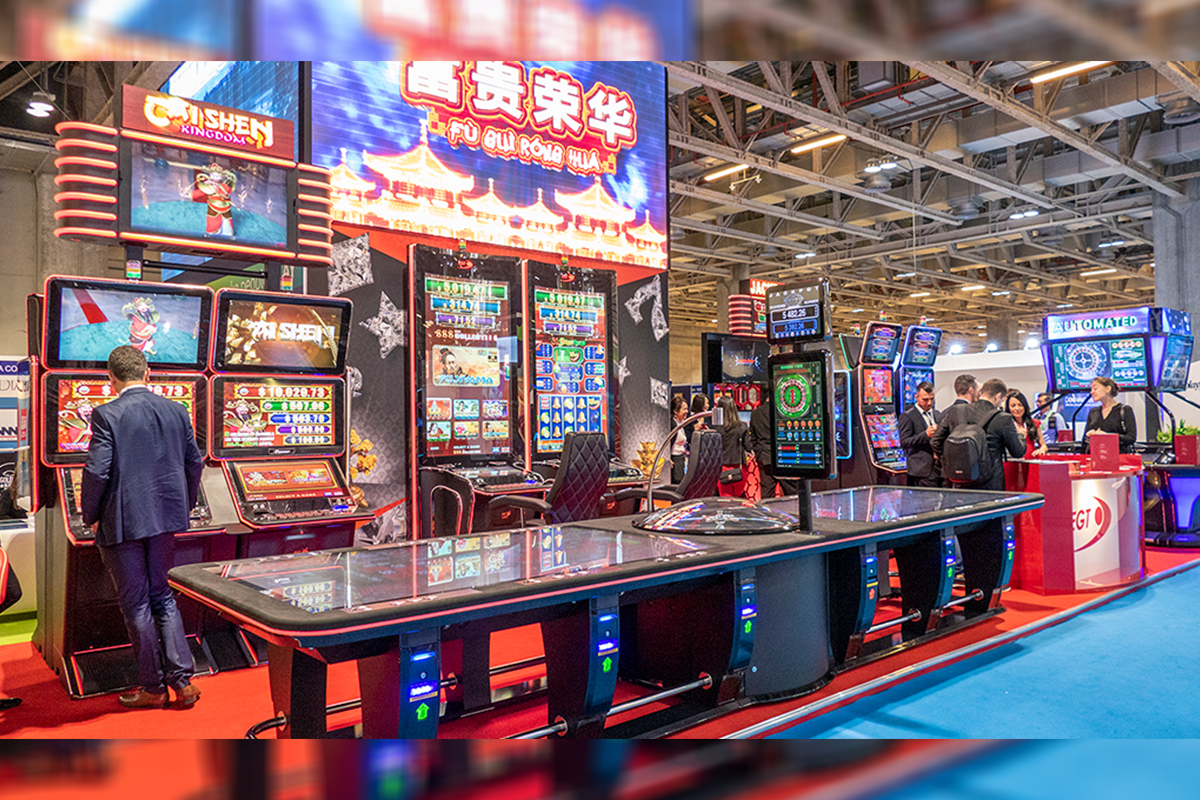 Reading Time:
< 1
minute
FBM has attended the first edition of G2E Asia @ the Philippines as the title sponsor.
As a leader in video bingo, the brand came to the show to present its amazing new video bingo machine Galaxy. The machine offers high-class components with a fine design and outstanding performances that have been hailed by the public. The machine was showcased with the new generation of FBM famous games such as Bingo-Go and Rubingo, composing the new Progressive Series.
The new Galaxy Machine was nominated for the G2E Asia @ the Philippines Product Awards as the Best Bingo Solution of the year, a prize that FBM won with great pleasure.
"We would like to thank everyone who has voted on the FBM product. It was a great satisfaction for all of us. I extend our thanks to all the associations involved in this award: G2E, AGA, and PAGCOR, as well as to all the excellent professionals who were part of the new Galaxy project. The new Galaxy is a breakthrough in the bingo industry and will surely have a prosperous future in the market," Renato Almeida, FBM executive said.
A new version of the famous PHANTOM machine was also presented. A redesigned model of the most popular bingo machine in the Philippines that incorporates one more monitor, bringing extra interaction and dynamism to players.
Easy$Link, the first linked spin reel games of the brand has been a hit ever since its release earlier this year. "FBM's Spin Reel line was one of the biggest news for FBM in 2019, and even more is about to come," Almeida said.