Malta's Junior Minister Plays Down UKGC Chief's Concerns with Local Gambling Companies' Lack of Compliance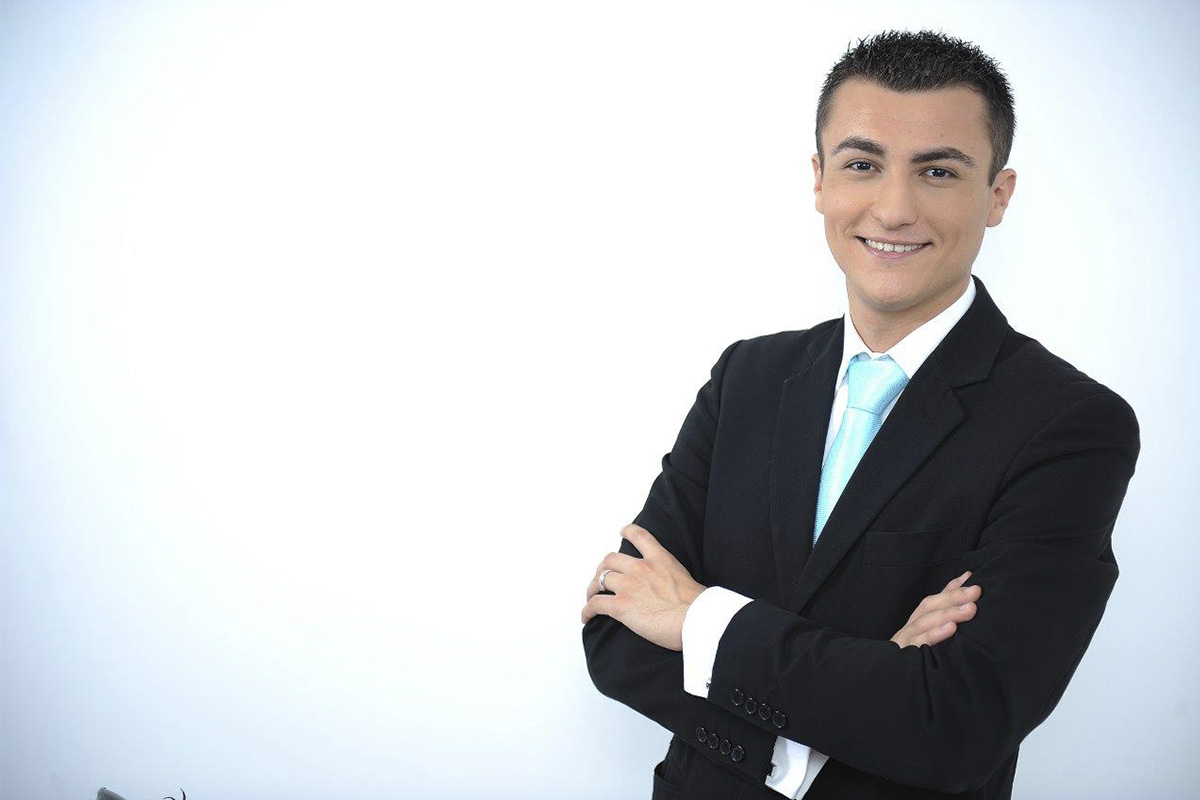 Reading Time:
< 1
minute
Silvio Schembri, the Junior Minister for Financial Services of Malta, has played down serious concerns raised by Neil McArthur, CEO of the UK Gambling Commission, after the reveal that Malta-based gaming companies were the biggest offenders in Britain.
"The Malta Gaming Authority is doing a sterling job. Our duty as politicians is that we give all the necessary tools, by enhancing legislation and helping regulatory bodies as MGA to monitor and sanction were needed. This is what we are doing, and what we will continue to do in the future," Schembri said.
Neil McArthur slammed Malta's compliance as simply "not good enough" during a recent speech in Malta.
"The Commission is clear that although progress has been made in the regulation of the online market since 2014, far more needs to be done to raise standards," McArthur said.
Malta-based companies currently hold the largest market share of the UK online gaming market, accounting for close to 30% of the total, with the industry exploding since the introduction of the tax rebate system.
Win Systems Appoints Chad Dickie as EVP & GM USA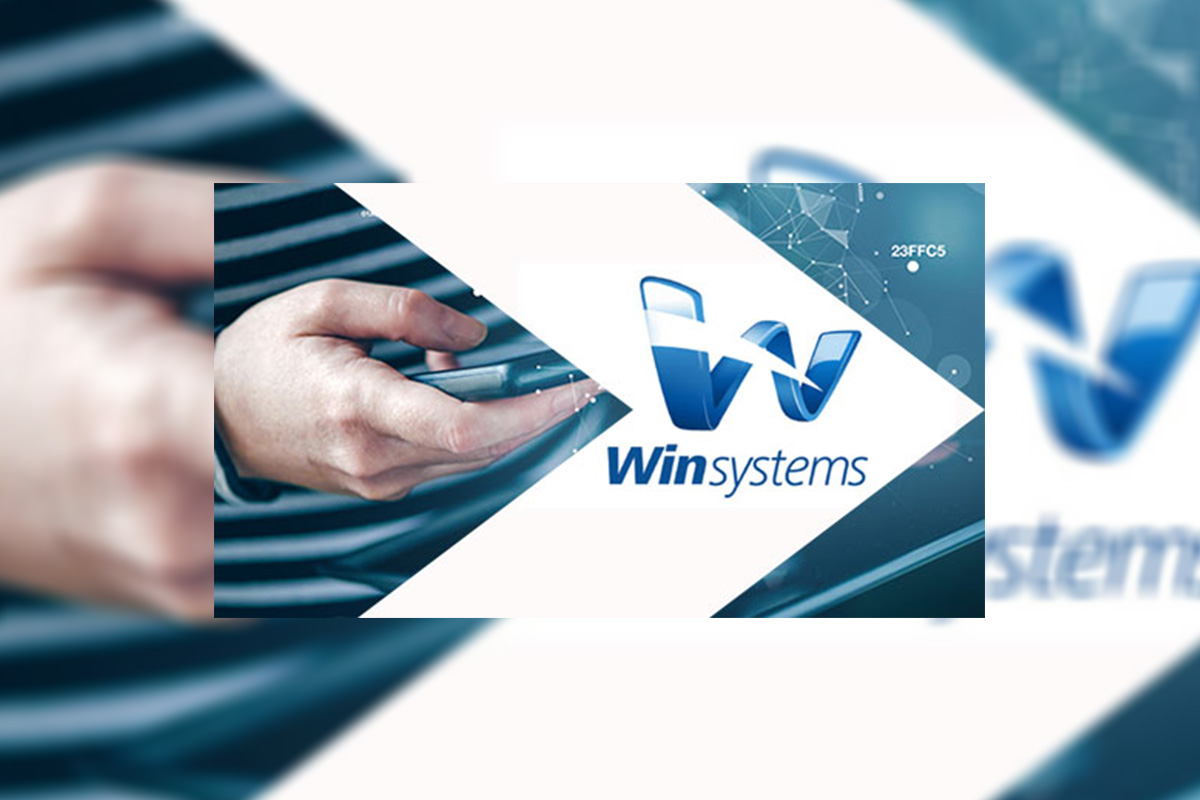 Reading Time:
< 1
minute
Win Systems has appointed Chad Dickie as Executive Vice President and General Manager, USA. He will be responsible for boosting and accelerating the company's strength and growth in the US market. Chad has more than 25 years of experience in the gaming and entertainment sector.
Win Systems has had presence in the US for years. However, this year, there has been significant growth in the market with the installation of its renowned CMS Wigos and its premium Gold Club electronic roulettes in prominent casino groups.
"It is a great pleasure for me to join the Win Systems Group. The strong growth that the company has had worldwide and particularly in the USA is a challenge for me and encourages me to contribute to achieving the ambitious goals that the company has in the region," Chad Dickie said.
"Being able to have top-notch professionals with extensive experience in the sector, as is undoubtedly the case of Chad, will help us achieve our development and growth plans in the country as well as allowing us to maintain the highest demand in terms of standards of the services offered to our customers. The passion and ability to recruit people like Chad bring great value to the company," Eric Benchimol, CEO of Win Systems said.
The world of gambling – as seen by millennials and Generation Z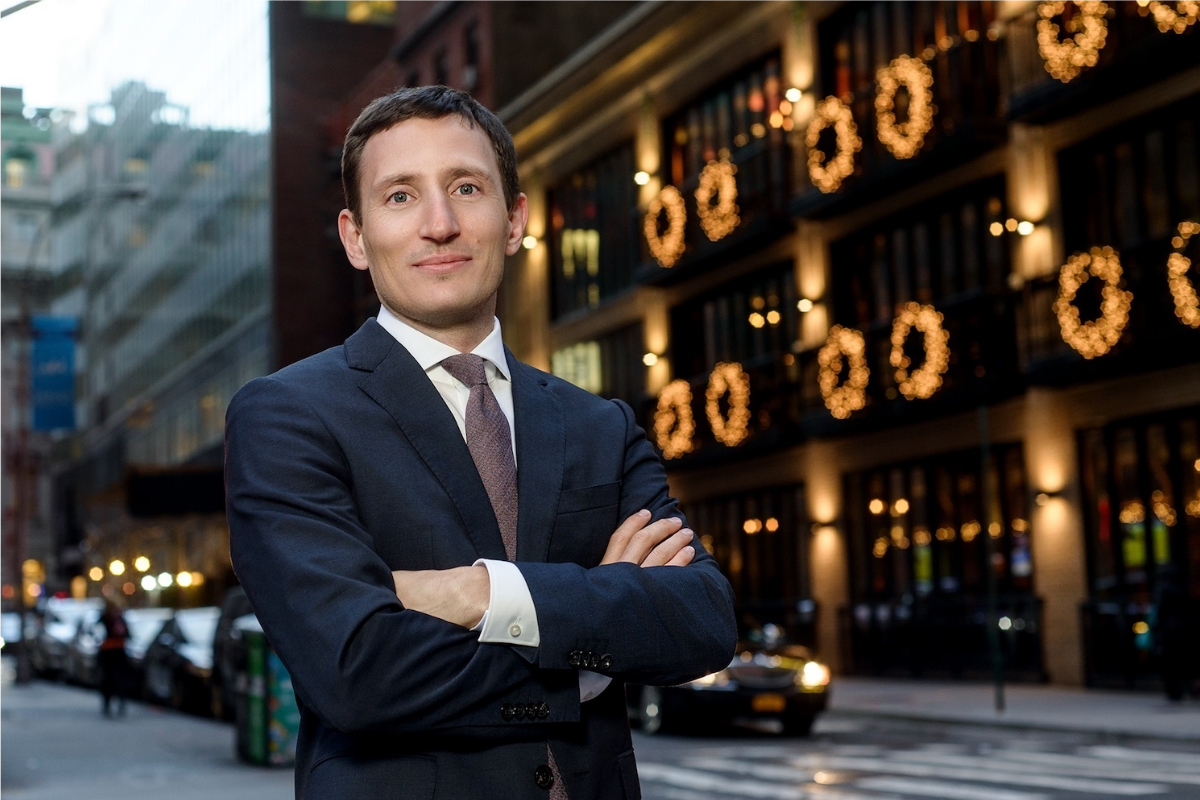 Reading Time:
3
minutes
The generation gap is a subject of discussion that continues to be relevant year on year. Why is it that those born since 1981 are so important to the gambling industry and its future? According to Betinvest COO Max Dubossarsky, every new generation contributes to the development of the entertainment industry, raising the standards for how gambling products and services are created.
Millennials caught the peak of digital technology at a young age, at a time when some of the Generation Z babies were being born already with a smartphone in hand.
The issue of continuity of the generations carries from one age to the next and takes on new dimensions. The gambling industry has its finger on the pulse, aware that the characteristics and preferences of each generation provide detailed information about current and potential players.
During recent years, society has had its eyes fixed on the so-called "millennials" – Generation Y – born between 1981 and 1996, and Generation Z – the "New Silent Generation" – born after 1995—1996. Why are their views and way of thinking important to the gambling industry? Mainly because millennials and Gen Z are products of the digital age.
Modern-day innovations, which previous generations could only have dreamed about, are now the norm for Gen Y and Gen Z. So if it is hard to amaze millennials with high-tech "perks", it is nigh on impossible to surprise Gen Z – who have fully adapted into the world of 3D technology, VR and AR.
To attract and retain the attention of young players and avoid their games becoming a boring alternative to others on the market, operators created products that borrow features from videogames.
The millennial generation is the first to have grown up with videogames, so their way of life has become one of the reasons for developing online gambling.
This first "internet generation" divides their lives between an online and an offline reality. Many things have become possible to do with the use of gadgets, without the need for physical input. In contrast to well-off baby boomers who were big fans of visiting casinos and the luxury entertainment of gambling, millennials lived in unstable economic conditions and are therefore notable for their rationalism. As a result, they prefer more affordable entertainment, including activities which do not involve leaving the house. The gambling industry grasped the attitude of the new generation and changed its approach accordingly: the first gambling websites started to emerge, and the big casinos began organising events with new kinds of entertainment, such as concerts by famous musicians and DJs, opening exclusive malls, and the like.
Another important move in the battle to earn the attention of younger players is product customisation, responsive design, and additional gamification during the gaming process.
Gen Z, who more or less stormed into the digital age fresh from the cradle, have tough demands. In the modern-day world of gambling, it is no longer enough for games to have just high resolution, gripping storylines and 3D effects. Players want light, fun and quality solutions with compatibility across different devices, secure data and convenient payment methods. Products which cannot easily be adapted to the specific characteristics of regional markets lose their standing and risk being unable to keep up with the competition.
Millennials and Gen Z tend to be cautious in what they do online.
Almost every user leaves behind a digital footprint, which is analysed by marketing experts. It "shows" the user's interests and gives clues as to what the potential customer might like, helping operators to cater to each player better. But at the same time, data confidentiality and secure payment have become two key issues that users consider when completing any online activities.
It is safe to say that each new generation has contributed – and continues to contribute – towards the change in attitudes towards gambling. Each generation develops the industry by demanding more, thereby raising the standards for how gambling products and services are created.
Because of the rapid development in digital technology, today's players live in two worlds – an online and an offline world. With the huge amount of offers available, they select the products that are easily understandable. Time has become too expensive to waste on figuring out how things work, especially when it comes to the entertainment industry. Their leisure time is therefore crucial for operators to consider.
Soft2Bet's Teodora Breskovska: What it takes to make a good brand?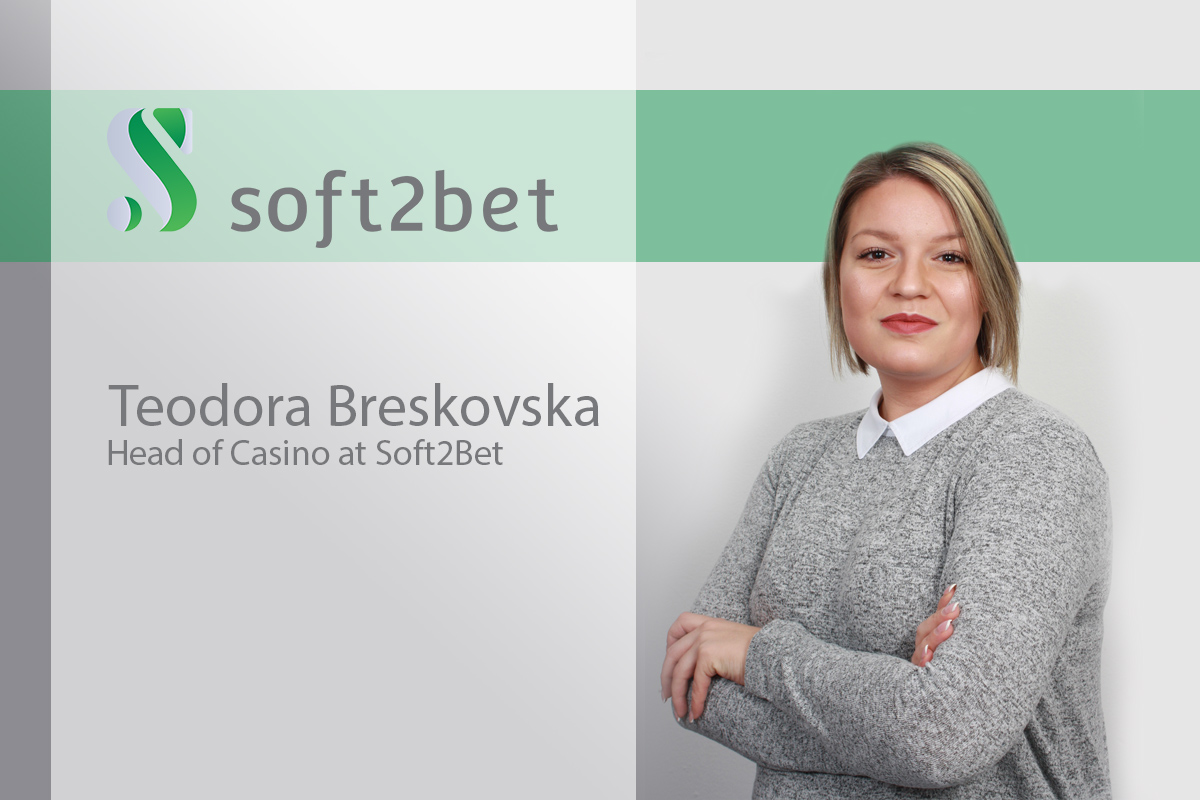 Reading Time:
3
minutes
Teodora Breskovska, Head of Casino for Soft2Bet, discusses the company's impressive year and what players have to look forward to from its selection of innovative brands.
You've come a long way in a short time. What casino brands do you now operate, and which countries can players play them in?
Currently, Soft2Bet's multi-brand portfolio consists of 13 unique casinos and sportsbook brands – 11 of them operate under the Curaçao gambling licence and two run under the MGA. We are constantly working on both updating them as well as on developing new ones which we launch every few months.
Our websites are created with the idea to gather people from all around the globe, therefore, they are translated into several languages, allow playing with various currencies and using local payment solutions as well as offering thousands of casino games to suit all gambling needs. Each brand has a unique look and feel and appeals to different types of customers – from casual players all the way to the regular Slot and Roulette players.
Of course, we have main markets, and the biggest ones for us are the Nordics and Central Europe. Players from these regions have different needs, but as already mentioned, we try to suit all preferences and not just meet but exceed players' expectations.
You have some big name studios on the books. Could you talk us through some of the highlights?
We offer more than 2,500 games on our online casinos and all of them come from trusted iGaming companies. Working with the biggest casino suppliers in Europe, as well as with some rising stars on the market, allows Soft2Bet's brands to provide players with the biggest variety of casino entertainment out there! Our online casinos have titles from giants like Play'n GO, NetEnt, Evolution, Pragmatic Play, Microgaming, Novomatic and others.
How many studios do you now take products from?
At present, we work with over 45 game suppliers, but we are in a continual communication process with new ones that might enrich our already bright portfolio. Thanks to our excellent collaboration with all partners, we manage to offer one of the largest gaming portfolios among all online casino operators and we are proud of the fact!
What were the latest studios that you integrated into Soft2Bet's brands?
Not long ago, we shook hands with BeeFee, one of the most recognised casino software development studios. Now, most of our brands have their top-quality games integrated, meaning that our players enjoy even more entertainment options with high-end graphics, amazing sound-effects and ultra-modern bonus features.
Also, we've recently closed deals with Edict Gaming, which gave us access to the game portfolios of Gamomat, Bally Wulf and Mercur – German based iGaming software developers. We are impressed by the quality of their games and happy to provide our players with them. You know… Germans have quite a good reputation for creating things that work well, and these partnerships prove it 100%!
Tells us more about the other features that players can look forward to on the site.
If you follow us you know that this year, we released three new brands, two of which, namely Wazamba and Nomini, offer unrivalled online casino experience thanks to an inbuilt gamification. These online casinos exceeded all our predictions and turned out to be absolute blockbusters breaking all our records! It seems that people enjoy playing a game within a game – both brands allow clients to select a hero character (totems for Wazamba and fruits for Nomini) and collect points, unlock achievements, customise their hero, receive additional awards. What's more, Nomini, our fruity casino land, attracts all sorts of players giving them the freedom to select a Welcome Bonus that suits their needs best. Upon registration, players choose one out of seven fruit avatars, each with unique bonus offers such as free spins, cash bonuses, cashbacks, live casino package. We've collected the best welcome bonus offers out there and put them into one brand. Nomini warmly welcomes players whatever their casino interests.
What are your plans for 2020?
Concerning the company's growth and development plans, we are aiming to broaden our reach across regulated markets. For example, we are in the process of obtaining licenses for jurisdictions such as Sweden and Portugal.
When it comes to the development of our products, we plan to add layers of personalisation and customisation to our online casinos – that's on our road map for the next year along with developing our own fast tournaments solution, instant player gratification mechanics and further levels of gamification and engagement tools which players can enjoy. We are planning to release a few more brands in 2020, all of which with come with remarkable innovative features, so stay tuned.