Betinvest sets sights on expansion in 2020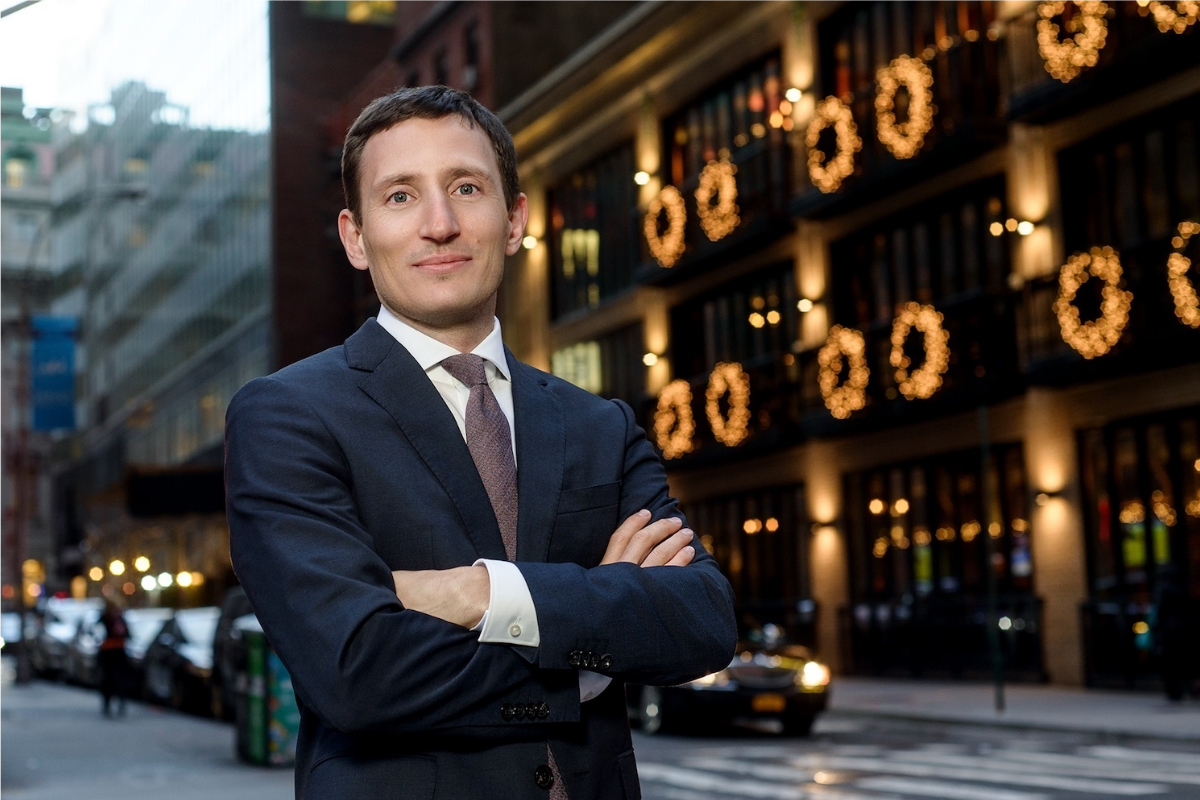 Reading Time:
4
minutes
Betinvest has seen its profits rise by 27% year on year, and experienced a 9% growth in net revenue in 2019. According to COO Max Dubossarsky, the company is keen to invest in its future by "actively building a presence" in the new markets that it has been researching this year. Looking ahead with 2020 vision, Dubossarsky reports on the company's successes of 2019, its plans for ICE London, and why the brand is prioritising its client-led approach.
What has defined the past 12 months for Betinvest?
Throughout 2019, we have proven ourselves innovators in the betting industry by bringing our brand-new approach of providing Sportsbook as a Service (iFrame API) to the market. Not only have we seen an increase in profits from our pre-existing products and partners, our client network has expanded thanks to our new SaaS solution, making it one of our biggest revenue drivers and also inspiring other positive changes in our annual financial results.
We are delighted with this so far and predict more long-term commercial success as we continue to invest in people and innovation.
We also formed our eSports department, launched a new platform for our partners OMG.BET – providing up to 1,000 events for live betting and up to 3,000 events for pre-match betting every month. In addition, we became the first supplier in the gaming industry to use Oracle Monetization Cloud. This solution provides our B2B partners with a single system through which they can manage player information, currency balances and digital wallets, and track all transactions and financial activity.
This year also saw our sports betting solutions shortlisted for widely respected awards such as Global Gaming, SBC and EGR B2B Awards. It is a big honour for us to be named among the best providers in the industry and it motivates us to keep doing what we do best.
By the way, we entered this year with a new creative concept: Betting Genesis. It underlines what our company is all about – we know what is needed to successfully start a betting business and we have all the necessary resources and experience to create and develop one in any region. And we continue to provide our partners with a single entry point into the industry.
You've focused a lot of resources on international expansion, what lies ahead in terms of building your global footprint?
During the course of the year, we have been striving to learn as much as we can about markets all over the world and ensure that we have sufficient understanding of their key features and how best to fulfill their needs with our solutions.
We find that flexible solutions are always required and have therefore developed an approach to providing our Sportsbook as a Service, which has been another important step for us in our mission to develop international gambling markets in 2019. We ensure that our solutions are flexible and customisable for our clients around the globe.
Our team has been reinforced with competent new C-level managers, meaning that we are well prepared for 2020 to be a year of further expansion.
Outside of new markets, are there any other areas of primary focus going forward?
Maintaining a client-centred approach continues to be a priority for us. With this in mind, we are working on our approaches for providing the sports betting solutions. Technology is always evolving and unearthing new possibilities for business, so our aim is to stay up to date with these changes.
Are you hoping to branch into any new areas in the new future?
Our expertise and years of experience in the betting industry is a vital part of our product. Our clients know that they can trust us to provide them with reliable odds on absolutely any event, as well as to manage the risks. As a result, we are always looking to continue developing in this area and perfect our current software, developing new products and approaches to business operations.
With regard to new areas, we plan to present all our new 2020 releases at ICE London, so we will be sharing these with you very soon!
How do you want Betinvest to be seen by the rest of the international gaming industry in 2020 and beyond? 
With our experience in the industry, and the range of sports betting solutions we offer, we can be a single entry point into the gaming industry for our clients. We offer them a fully integrated solution and support with any issue – from launch to day-to-day business operations.
We strongly believe that our success is possible only thanks to the success of our clients, and that is why a client-centered approach plays a key part in our strategy.
Next year is likely to be a year of expansion for Betinvest. By this I mean that, while 2019 was a year where we predominantly studied emerging markets, in 2020 we will be aiming to actively build a presence for ourselves in those markets.
What is more, given that the company is developing, our product range is expanding, and that our client base is increasing – and thus so are our staff numbers, we are making concerted efforts to iron out our internal processes. This is important so that we can be adaptable and are able to react quickly to the demands of the market and the demands of our partners and the times that we live in.
"We're currently seeing history in the making": Exclusive interview with Evoplay Entertainment on the regulation of Ukraine's gambling market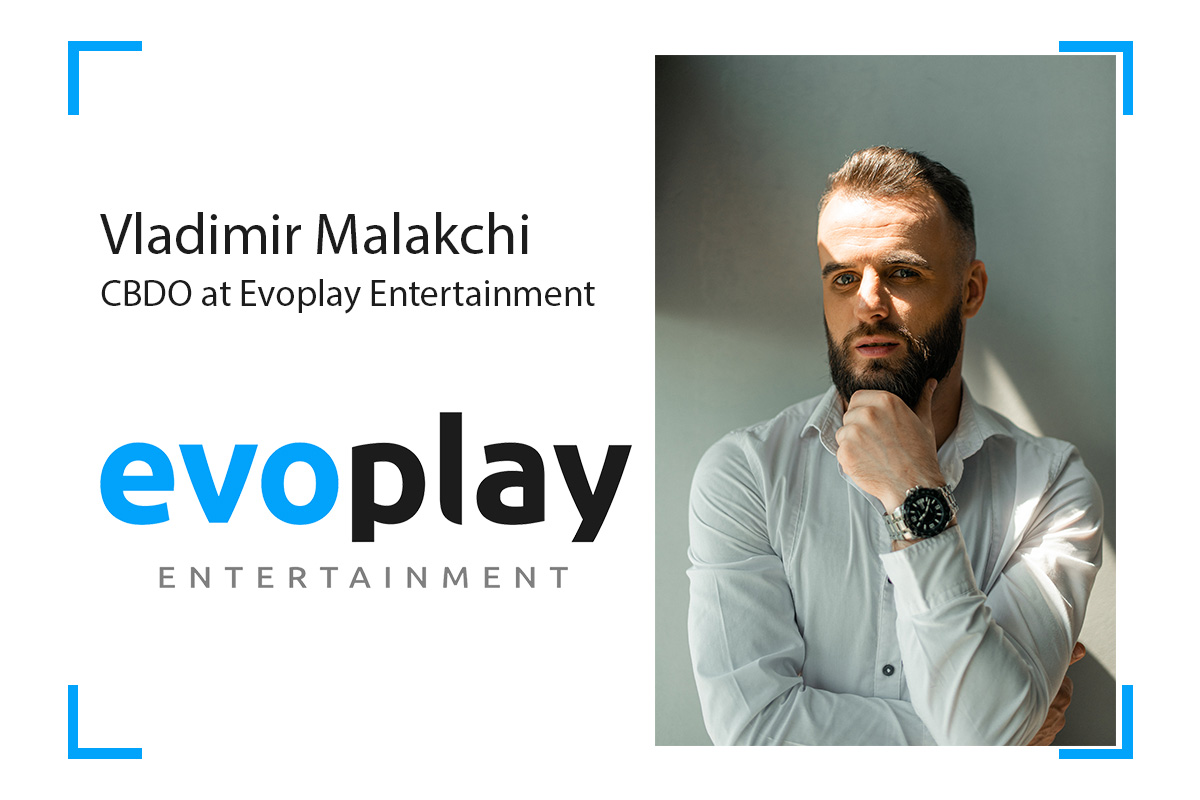 Reading Time:
5
minutes
With Ukraine getting ready to regulate online gambling for the first time in more than a decade, we caught up with Vladimir Malakchi, CBDO at Evoplay Entertainment, to take a deep dive into the market's potential and what we should expect to see once it goes live.
Can you give us the lowdown on gambling regulation in Ukraine and what's happening right now?
VM: We're currently seeing history in the making. In short, the Ukrainian gambling industry is coming back. While gambling peaked at almost $1.4 billion in revenue in 2008, the state monopolised the market into lotteries in 2009, making it the only legal form of gambling – and prohibiting anything else.
After more than a decade of prohibition, the current legislation being adopted by parliament will soon mean that regulated online gaming will be available to Ukrainian players. With one of Europe's most hotly anticipated gambling bills on the table, we're sure that regulation will be of great benefit to players, suppliers and the national economy alike.
So, once the market's live – how's it going to look?
VM: In its current form, the bill legally permits the operation of online gaming, as well as land-based casinos – along with retail and sportsbook outlets and commercial lotteries. The government is set to appoint a new authority to oversee licencing, compliance and inspections.
The body will outline a list of products requiring mandatory certification, as well as the regulatory authorities responsible for awarding it. The government will also be closely monitoring operator data, with a view to updating regulation by 2022 as the market develops.
How big is the potential here?
VM: Given the market has been out of action for more than 10 years, it's difficult to evaluate the size of what we're dealing with today. With the gambling market peaking at $1.4 billion in revenue in 2008, we're dealing with a respectable benchmark. Conservative estimates put the expected GDP boost at close to $100 million dollars for the first year, which is enough to be taken seriously.
These figures also clearly show that the legalisation of betting causes a significant increase in economic activity. A well-formulated legal framework protects players, creates jobs and drives growth, for which we are strong proponents.
How would you define the typical Ukrainian player? What kind of demographics are we dealing with?
VM: When it comes to assessing player preferences, strong local knowledge is critical. Just as we've seen in other territories, it's going to be all about getting the balance of delivery just right. Prominent Ukraine-based suppliers such as us are going to be well positioned to evaluate the behavioural patterns exhibited by Ukrainian players; and we'll be looking to capitalise on our unique placement.
From what we can paint as a broad picture, the country's players share a lot of similarities with their European counterparts – typically a 35 to 54-year-old male. The difference is that, with a lower average income, total bet spends in Ukraine will be lower than those observed elsewhere on the continent. As a consequence, expect low-spend, high entertainment titles to perform strongly.
How accustomed are they to online casino?
VM: The more than decade-long national ban on gambling means that most players will generally be unfamiliar with it, which means that there needs to be marketing efforts to help players migrate. Accordingly, land-based casinos will likely continue to hold most of the market for the first few years as we go through the adoption process.
At the same time, mobile usage in Ukraine is rapidly spreading, with a market share that has tripled in the last three years alone. Over 70% of internet usage is now coming from mobile in Ukraine, which shows how important a mobile-first strategy will need to be here. Digital adoption here for iGaming is definitely going to come via mobile rather than desktop and given how tech-savvy the population is, there's plenty of potential.
And how about slots in particular?
VM: Online slots offer that classic gaming experience that arguably made Vegas great all those years ago. The same can be said for any new market – and any operator worth their salt is going to make sure they have the industry's top suppliers in their stable. Of course, this will be a particular plus if they're also based locally such as ourselves! I'm sure our development team can't wait to get stuck into one or two Ukrainian-themed titles in the near future to really bring a feel of home.
Take us through the process – what does a game supplier need to get online in Ukraine?
VM: So far, the Ukrainian government has only set out requirements for operators, with suppliers still awaiting the list of mandatory B2B licenses and game certificates that are needed to go live. Once this information is received, our preparations will commence.
Regulatory approval is likely to depend on the commercial reputation of the company in question, which puts Evoplay Entertainment in a strong position given our local presence. I think if we look for a comparative style of entrance requirements, then we're probably looking at internationally recognised certification or similar – much as you would expect for many European markets.
What does it mean for local suppliers such as yourselves? What are your plans?
VM: For a Ukrainian company like us, the legalisation of Ukraine's gambling sector is an opportunity to show players in our native territory what we are all about. With an understanding of the country's culture that only local knowledge can bring, we are ideally placed to become one of the market's standout suppliers.
But this doesn't just mean creatively speaking – our time-to-market can likely be fast accelerated too. I also expect, circumstances safely permitting, that we will be able to conduct more face-to-face meetings and attend more local trade shows than our competitors.
Who do you expect to be the biggest commercial players here?
VM: The newly regulated Ukrainian market represents an exciting prospect for some of our industry's biggest names. We've already seen a surge in interest from our foreign partners, and with over 26 million potential customers up for grabs if we're talking internet users, this will only increase in the future.
We'll likely see a combination of big-name brands staking their claim with the usual roster of titles, along with the smaller, agile suppliers like us looking to provide operators with a more customised approach to the market.
And finally? Give us a snapshot as to how you see the first year here once we're ready to go?
VM: In all seriousness – having seen the plans and what's on the table, I think it's in the Ukrainian government's interest to provide a fair playing field for foreign and local brands, and the bill looks like it's shaping up to do just that.
If we look at LatAm's recent regulatory developments to compare, everyone will no doubt be hoping for a pro-active Colombia based model similar to the stellar work done by Coljuegos, which has set a shining example. I have no doubt that this will be possible – and having seen how well Croatia, the Baltics and Romania have performed in recent years, I expect to see a market that offers player protection and a fair playing field for all.
As to how the market will look – it's hard to define. While we can use other European markets as a benchmark, we are dealing with not only a very different culture to the likes of Italy and Romania for example. The Baltics are really the only similar regulated markets we can likely compare Ukraine to. With individual populations numbering as small as one million for Estonia, it does make things hard to compare to Ukraine's much greater population – so this is certainly a step into the unknown for many!
Exclusive Q&A with Blueprint Gaming's Jo Purvis on ted™ Megaways™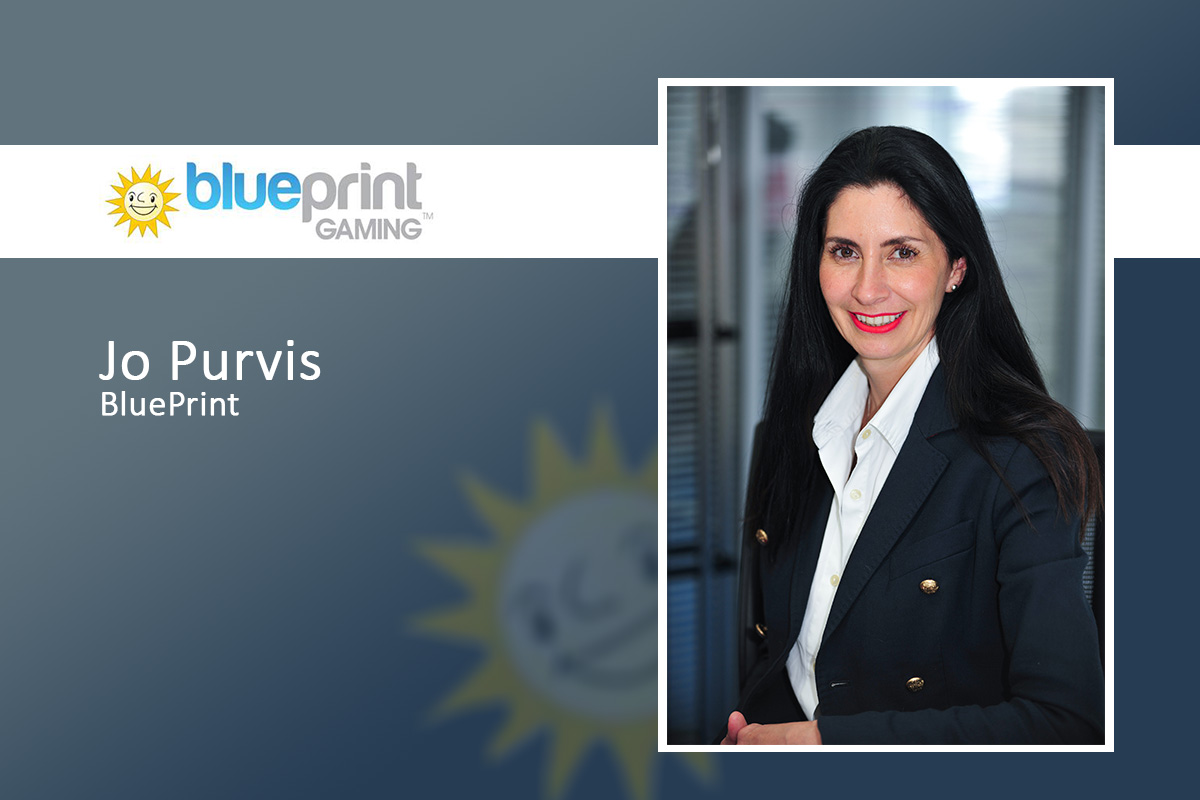 Reading Time:
4
minutes
Following the release of Blueprint Gaming's blockbuster slot ted™ Megaways™, we caught up with Jo Purvis, the company's Director of Marketing and Relationships, to find out more about the development of its latest slot featuring everyone's favourite crude bear and what plans it has for the remainder of the year
European Gaming: You've just announced the release of ted™ Megaways™, what was the thinking behind creating a new slot that once again features the popular bear from the 2012 film?
Jo Purvis (JP): The original slot made a huge impact when it was first released a few years ago and is still one of our most popular slots today, with operators and players appreciating the way in which we brought the obnoxious bear into the casino world. So, it made sense to give it the Megaways™ treatment and add 117,649 different ways of winning. The latest iteration of the game has already caught the attention of the casino environment and it became one of the most eagerly anticipated releases of the year.
European Gaming: How does the gameplay differ from the original title that proved such a hit?
JP: The easy option would have been to simply add the Megaways™ mechanic to the original slot's gameplay, but we were keen to develop a new game from scratch in order to bring in a range of new features that fans will love, and that's exactly what we've done. Keeping the essence of the original hit, players will quickly discover that this latest instalment offers an even more raucous gaming experience.
Of course, the use of Megaways™ completely changes the base gameplay but we've also evolved the mechanic to introduce a few twists along the way. In addition to cascading wins and a mystery symbol that can appear on any spin, triggering the bonus round will present players with the option to take either 12 Thunder Buddies Free Spins or spin the Thunder Wheel to be awarded a random combination of free spins and minimum Megaways™.
As the rowdy bonus round progresses, players will earn additional free spins and power their way through the seven minimum ways ladder to reach the full Megaways™ gameplay by collecting ted™ symbols appear on the reels.
European Gaming: Blueprint has a strong reputation for delivering quality Megaways™ games to the market, how has the mechanic helped to broaden your slots portfolio? How do they compare with your in-house developed titles?
JP: Our Megaways™ titles have strengthened the Blueprint portfolio to become even more diverse, complementing in-house developed titles such as our Jackpot King releases and converted slots from the Reel Time Gaming (RTG) retail library. Our games feature a wide range of themes and styles, which makes us appealing to operators looking to offer a real mix of slots to their customers.
We're proud of the way in which Blueprint has taken the mechanic to a wider audience and evolved the experience to a new level. We were the first to acquire the licence from Big Time Gaming (BTG), who did a magnificent job in creating an innovative concept that is enjoyed by players across the globe. What we've done is take it to new heights by incorporating additional functionalities. Our innovative Power 4 Slots concept is an example of this, allowing users to play across four sets of reels at the same time and receive an amplified Megaways™ experience as well as the number of winning combinations available.
Our contribution to the Megaways™ brand is significant enough that others are now looking at Blueprint as well as BTG to see what the next development for the mechanic will be. That includes how it can be utilised as a wider commercial asset, such as brand exclusive Megaways™ game, which other operators are now offering well after Blueprint started the trend.
European Gaming: ted™ Megaways™ follows on from recent branded releases such as Rick and Morty™ and Sausage Party, is there a particular reason why Blueprint decided to work with these brands?
JP: We have a 'tongue-in-cheek' approach to creating slots and these brands all fit the genre of game we're looking to develop. Anyone who's familiar with the films and TV show in question will know they're not too serious and provide plenty of laughs, and that's what's we aim to achieve when adapting these kinds of brands into a slot game. Players will come back for more if they engage with the graphics, animation and sound alongside the game structure.
Developing branded games aren't as straight forward as it may seem on the surface, with IP owners holding strict guidelines when it comes to games development. However, we work very closely with leading IP owners and we're always the first to receive news of the latest licences available, as a result of our strong reputation for delivering quality branded titles.
European Gaming: Can you provide us with a sneak peak of what's in store for the future from Blueprint?
JP: Branded games will continue to form part of our games roadmap and we've got new versions of Sausage Party™ and Rick & Morty™ coming out later this year that we're really excited about. We'll also be bringing some new blockbuster brands to the iGaming world for the first time that we're certain Blueprint fans will enjoy.
The main aim is to carry on developing unmissable gaming experiences for players and provide operators with a diverse range of games to choose from as they evolve their online casino offering. We have more Megaways™ releases and converted RTG titles in the pipeline too. Rest assured, we're in for a busy end to the year!
Q&A with Boris Chaikin, CEO of Soft2Bet on the Swedish market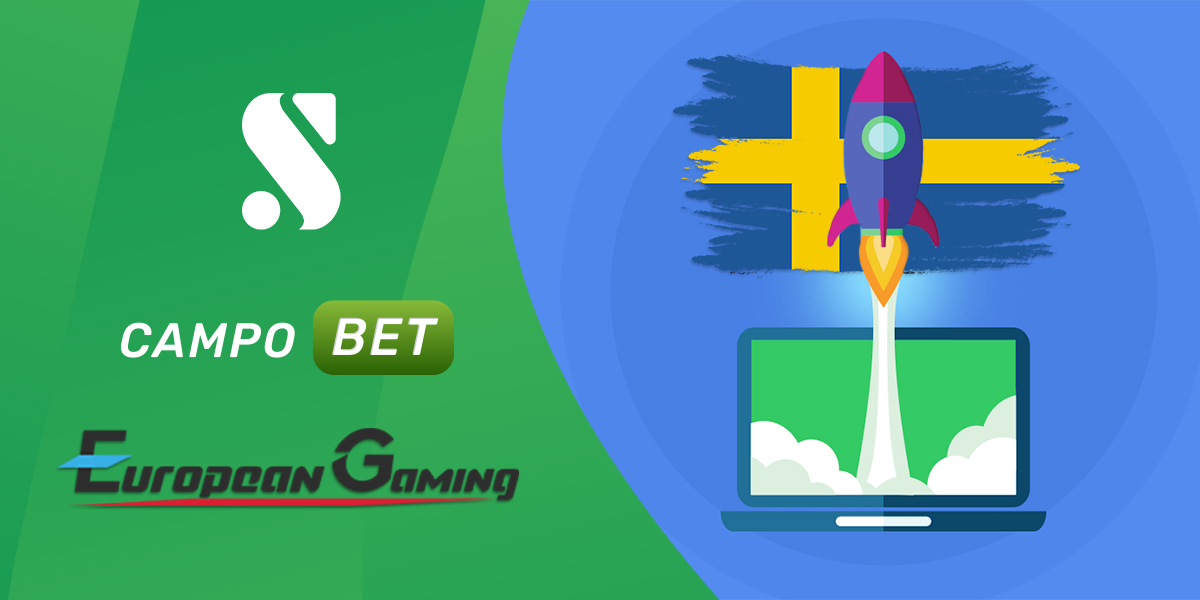 Reading Time:
2
minutes
With the arrival of Campobet in Sweden, this is Soft2Bet's second website launched in the region. Why is it such an important market for our industry?
B.C.: Sweden was always a desirable territory for us as we knew gambling was a beloved tradition in its communities. We were happy that the Swedish government decided to adopt a law to further regulate the industry as it offered us a great chance to showcase our product to Swedish customers.
Having conducted thorough research of the market we made the decision to apply for the Spelinspektionen licence. This market is filled with strong competitors vying for the attention of demanding players, which has led to both technological advancement and cutting-edge content development.
These challenges brought a strength to our product, and with the success of YoyoCasino proving we are on the right track; we knew now was the best time for us to bring our cutting-edge sportsbook  to Sweden.   
What does Soft2Bet bring to the Swedish market and how does it differentiate from its competitors?
B.C.: Our main aim is always to provide users with products of the highest quality, and it's why we carefully selected our websites with this market in mind. . YoyoCasino and Campobet are both very successful projects in their own right and are now both hugely popular with our Swedish customers, so the decision we made was certainly the correct one.
YoyoCasino has a wide variety of slots, live casino, poker, and blackjack games, and the recently launched Campobet is the perfect companion to the brand, offering sports fans the opportunity to place bets on both live and virtual sports. Customers can bet on all the Swedish sporting fixtures, along with the world's top leagues and championships and a extensive selection of other sporting events.
However, the diversity of our offering isn't the only thing that separates Soft2Bet from the competition. Our professional customer support service differentiates us from other brands by being available24/7, giving clients access to native speakers who are available to help and answer questionsat any time.
Alongside that, we provide security. Our clients are given the opportunity to create an account using the Pay'n'Play option via Trustly, which establishes credibility among our customers.
What do you envisage for the future of the Swedish market, and do you have plans in place to further enhance your presence across the Nordics?
B.C.: The region is becoming more and more competitive , and companies should be constantly thinking of new ways to innovate while strictly adhering to the guidelines laid out by Spelinspektionen.
Swedish customers deserve additional exciting projects and Soft2Bet has plentyof them on the horizon. However, we won't just be limiting our growth to the Swedish market – our team is currently working hard on obtaining another licence in the Nordics, but those are plans we're keeping close to our chest.