Gambling activity among Australian teenagers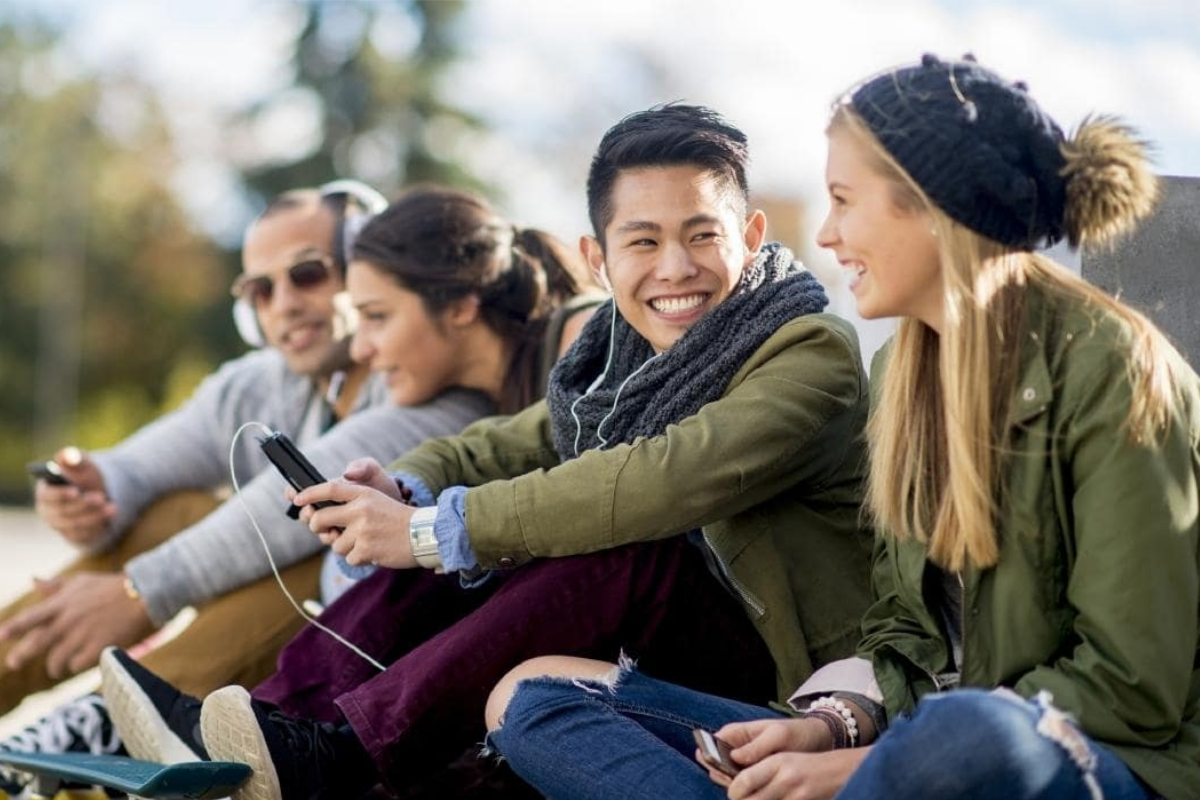 Reading Time:
2
minutes
The Growing Up In Australia Longitudinal Study of Australian Children found the most common gambling activity for 16-17 year olds was private betting with friends or family. However, some teenagers reported betting on sports and races which have strict age restrictions requiring people to be 18 years or over.
Australian Institute of Family Studies Director, Anne Hollonds said while most 16-17 year-olds did not gamble, a significant number – one in five boys and one in eight girls – reported spending money on at least one gambling activity in a 12-month period.
"The most common form of gambling for these teenagers was private betting with friends and family with no legal age restrictions, such as cards or maj-jong," she said.
"However, about 5 per cent of 16-17 year-olds reported betting on sports games as well as horse and dog races which have strict age restrictions.  And despite acceptable proof of age being required for entry into gaming venues, about 2 per cent of 16-17 year-olds – some 9000 teenagers reported having spent money on poker machines, casino table games and Keno.
"Previous research has shown that heavy involvement in gambling during adolescence can lead to a variety of issues such as relationship problems and poor educational outcomes, and some of these young people might be at greater risk of gambling-related harm in the future."
Institute researcher Dr Rebecca Jenkinson said the study identified a number of factors influencing teenagers' gambling behaviours including individual differences, the family environment and the behaviour of friends.
"The study found that teenagers were more likely to gamble if they or their friends engaged in risky behaviours such as drinking alcohol, smoking cigarettes or using cannabis.  On the other hand, they were less likely to gamble if their friends had a positive attitude towards academic achievement and were interested in doing well at school," she said.
"Boys who had either been the victim or perpetrator of bullying at school were also more likely to take part in gambling activities. However, this association was not found to be significant for girls."
Dr Jenkinson said some differences were also observed in young people's gambling behaviour depending on their parents' gambling behaviour.
"In households where no resident parent reported having gambled in the previous 12-months, 11 per cent of teenagers had engaged in some type of gambling activity compared to 17 per cent of teenagers in households where one or both parents had gambled," she said.
"In addition, the percentage of girls who reported playing gambling-like video games was significantly higher if they had a parent who also played these types of games.  However, this was not the case for boys."
Dr Jenkinson said simulated gambling embedded in some video games was also a risk factor which could increase the likelihood of teenagers gambling with real money and developing gambling problems in the future.
"Our study found that the number of 16-17 year-olds who had spent money on at least one gambling activity in the previous 12 months was significantly higher among those who had also played gambling-like games during that time," she said.
"These results support the argument that playing gambling-like games may increase the likelihood of some teenagers transitioning to commercial gambling in the future."
Dr Jenkinson said future policies and initiatives aimed at reducing gambling related harm to young people might consider limiting the availability and marketing of gambling activities, such as ensuring stricter enforcement of acceptable proof of age for online gambling apps and entry into gaming venues.
Week 49 slot games releases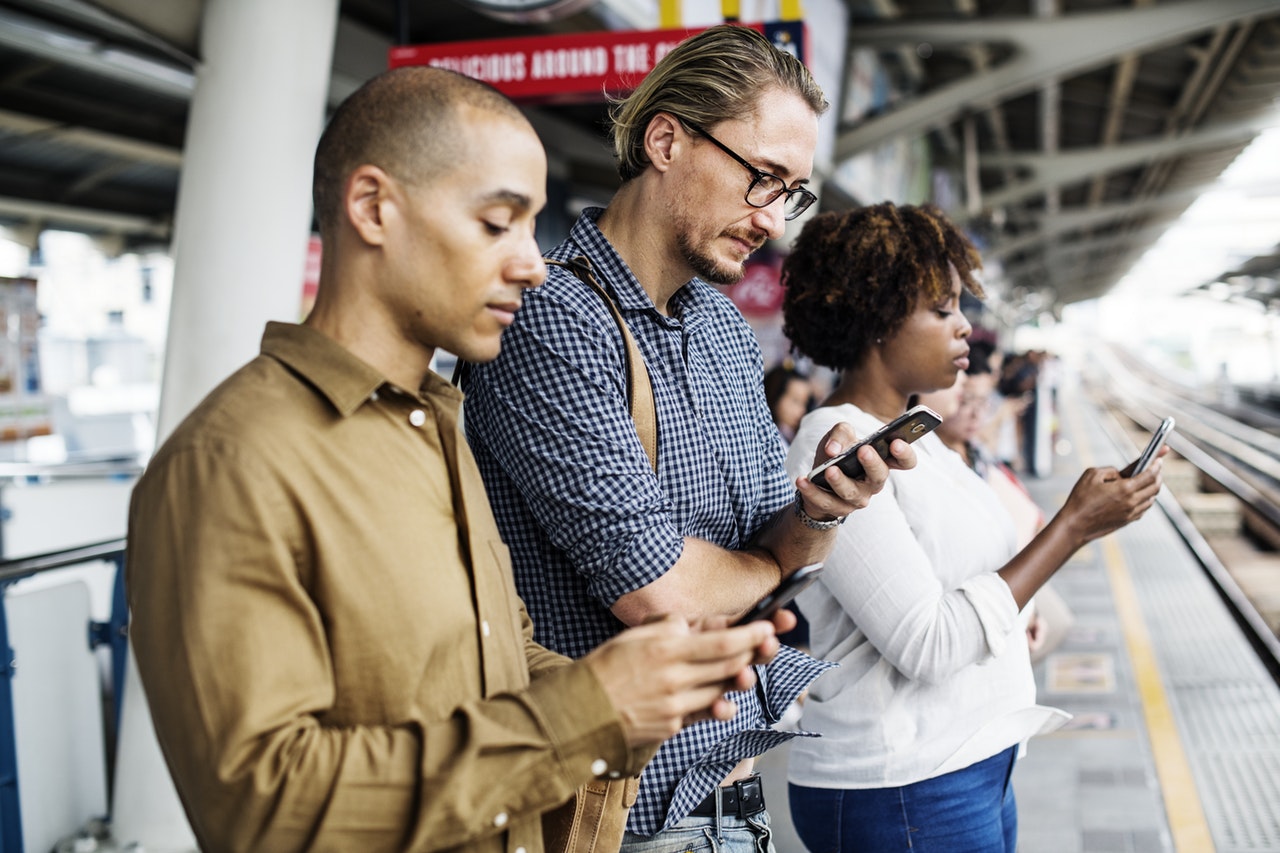 Reading Time:
5
minutes
Let's have a look at this week's latest slot game releases!
Wazdan is thrilled to announce that their enchanting new Asian slot game, Butterfly Lovers™, is now available to play across Wazdan partner casinos. Following a teaser announcement at SiGMA 2019 just last week, Butterfly Lovers™ has officially hit the slots, much to the delight of eager players and operators. Designed with a deep, compelling narrative, Butterfly Lovers™ takes players back in time to the Eastern Jin Dynasty to follow two lovers, Liang Shanbo and Zhu Yingtai, who lived an epic love story. Forbidden to see one another by their society, the two died apart and only after death could their spirits come together, transforming into butterflies, never to be alone again.
By popular demand the casino world's favourite lucky leprechaun is back and more magical than ever in NetEnt's latest slot sensation Finn's Golden Tavern. Set in the leprechaun's local drinking tavern, the 5×5 video slot is loaded with features including a Wild Symbol and a Free Spins Chest, as well as Free Spins with a multiplier meter and a coin bonus that increase chances of bagging a big pot of gold. With two different Random Features, Fist Slam and Random Coins, making for a rollercoaster gameplay and a 96.1% Return-To-Player, there's no telling what will happen in this fun-filled slot adventure.
Betsoft Gaming has shaken up the market with its brand new offering Dragon & Phoenix. Taking players to a magical royal court of riches, pagodas and lucky symbols, the latest release will offer full screen wilds and high volatility free spins.
Venture into the ancient world of pyramids in Kalamba Games' latest slot adventure Temple of Heroes. Packed full of the studio's signature mechanics which maximise win opportunity, the high volatility title has a starting 5×3 grid with the ability to expand the reel set to 6 and access multipliers at the highest level through the HypberBet feature. Players can also increase their winning chances by collecting Random Expanding Symbols before each Free Spins Bonus, triggered when three or more Great Pyramid wilds land on the reels, or instantly ramp up the intensity of chasing the special symbols with the HyperBonus option.
Blueprint Gaming has unveiled the launch of its red-hot release Dragonfall, in a move which further diversifies the leading developer's slots portfolio. The 8×8 grid game blazes onto the market with massive prize opportunities, with cluster pays and tumbling reels that activate wins again and again. The highly volatile slot features four mystical modifiers that turn the game on its head, including the Mystery Flame, Mega Drop, Fire Burst and Dragon Rage, each holding the power to unleash fury upon the reels.
iSoftBet has launched its latest new slot, Hot Spin Deluxe, the much-anticipated sequel to the ever popular Hot Spin. This brand new, 20-line game takes all the best bits from the original smash hit and supercharges the whole experience with the addition of Win Multipliers and an Ultra Reel, which covers the whole layout with giant symbols and can produce some spectacular results.
The latest Play'n GO slot title was released, the Egyptian themed Ankh of Anubis. Based around Egyptian mythology the game focuses on the god of death, Anubis, in an alternate timeline where he ruled over the ancient Egyptian world for centuries, creating a kingdom of great technological advancement and prosperity. The action takes place on a diamond-shaped 3-4-4-4-3 grid, only the second diamond grid slot that the company have produced (after Mermaid's Diamond), and it features over 700 payways rather than paylines.
Playson has unveiled Red Chilli Wins, the first release from its new series of fruit slots. Following the success of its Timeless Fruit Slots portfolio, the newly created Funky Fruits series includes titles that put a fresh twist on the popular fruit machine theme with funky artwork and modern mechanics, while also featuring classic elements that players demand from these types of games. Set on a 3×5 game field with 9 paylines, Red Chilli Wins features an adjacent pay mechanic, which means that any three symbols that land anywhere on a line result in a win.
Leap Gaming has selected ambitious aggregator GrooveGaming for the launch of their first foray into slots design and production with 'Hercules Do or Die', that uses the best of Greek mythology for inspiration. Greek mythology has heavily influenced different books, stories, movies, TV shows, as well as slots, and has become a popular form of entertainment in its own right. Leap, a leader in developing virtual sports games, is now bringing that expertise to the online slot games market, choosing a strategic partnership for this vitally important game launch with the fastest growing aggregator GrooveGaming to get Hercules Do or Die efficiently and effectively into the market.
Pariplay has launched Jonny Ventura and The Eye of Ra, an Egyptian-themed online slot summoning players on an adventure to uncover hidden secrets and invaluable treasures. In pursuing special rewards, players will encounter Ra, the ancient Egyptian deity of the sun, who arises in the free spins feature. Additional rewarding in-game functionalities include extra betting lines and a thrilling gamble option. Players set out on an epic exploration of ancient Egypt with the guidance of fearless adventurer, Jonny Ventura, who dares to confront the mysteries of a timeless civilisation in pursuit of pulse-pounding action. Jonny Ventura and The Eye of Ra offers slot enthusiasts a 5-reel, 3-row gameplay area with 10 paylines.
QTech Games Targets Indian Market with New Recruitment Drive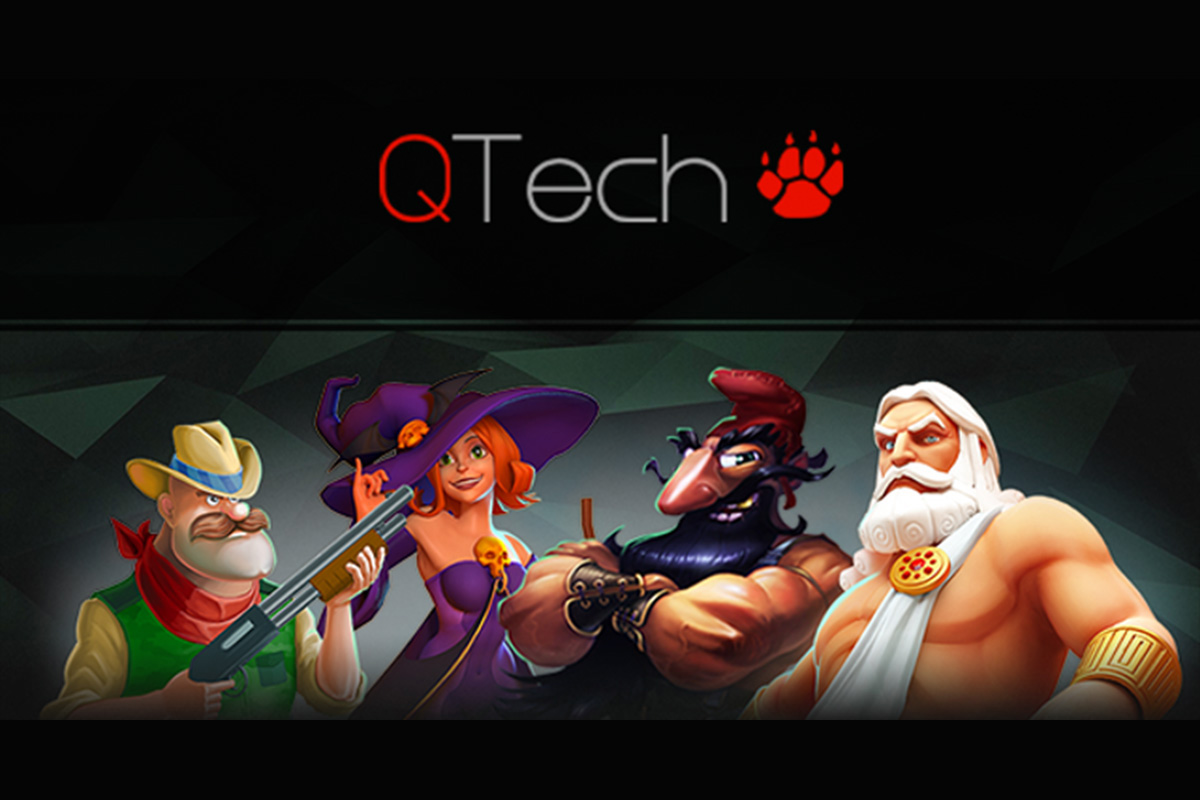 Reading Time:
2
minutes
QTech Games has announced further expansion plans across emerging markets in Asia, featuring a new recruitment drive around India's breakout territory.
As the fastest-growing games distributor in Asia, QTech Games is logically broadening its reach into the world's second-most populous country, where it is now taking applications from experienced sales people with knowledge of the India market.
The proven success of QTech Games' new partnership model is opening up new territories for operators looking to secure a foothold in the Asian market via QTech Games' local expertise and unique infrastructure.
"At QTech Games, we're currently seeing the greatest growth in India. That's no surprise considering a ramping population of 1.3 billion, near universal access to 4G, and dropping costs for smartphones and the internet, even in the backwaters. Consequently, India's online sector has welcomed a raft of acquisitions this year, as operators plant their flags in the sand ahead of the expected boom. Accordingly, QTech Games is now offering operators the chance to become the integration partner for new content / studios, removing the hassle of integrations in order that internal tech teams can concentrate on value-added processes. In fact, our company axiom is simply: one seamless integration for all the emerging and growth markets," Markus Nasholm, CEO of QTech Games said.
"A flexible platform and an open mind are the only things you must be sure to take with you, wherever you're travelling across this ever-changing landscape – and, at QTech, our market-leading platform has you securely packed for all the best, localized games – majoring in mobile. Asian operators aren't too bothered if you have the 'traditional' game providers. That said, if you don't have the Fish game in China, there's a 0% probability of becoming successful. And it's a similar story with the Andar Bahar card game in India, where the eyes of the industry are converging right now. As a result, we're already on a strong recruitment drive to hire the best and brightest minds as our tentacles extend into ever more culturally-specific and diverse territories. So, if you're an expert with relevant experience in the territory, we'd love to hear from you," Markus Nasholm added.
Slovak Authorities Charges Tipos CEO with Money Laundering Case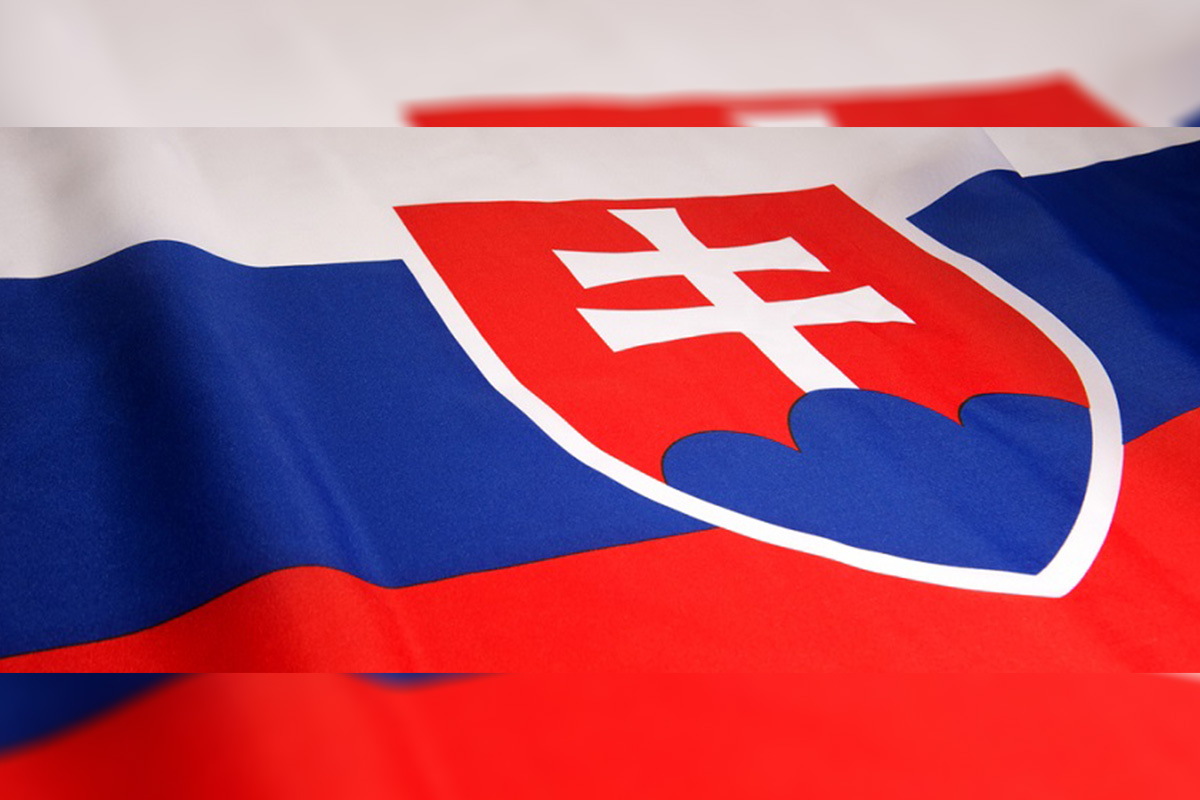 Reading Time:
< 1
minute
Slovak authorities have charged two employees of the Tipos national lottery on charges of violating their duties and money laundering. The CEO of the lottery, Ján Barczi, and the head of the IT department, Miloš Prelec, were charged.
Both are accused of "violating their duties when managing entrusted property and of money laundering," Slovakian police wrote on their Facebook page.
The National Criminal Agency of Slovakia (NAKA) is investigating Tipos for allegedly allowing money to pass from gambling accounts to private bank accounts without placing any gambling bets.
The national gambling company has been under investigation by NAKA for more than a year. In April 2018, the company closed 142 player accounts on suspicion of being part of a money laundering scheme. Tipos said at the time about 260,000 euros was laundered, though authorities continue to investigate whether the number is larger.
Thirty NAKA members participated in last month's raid on Tipos following a tip about the scheme from a whistleblower. NAKA was looking for evidence of the alleged money laundering.