Win Systems Appoints Chad Dickie as EVP & GM USA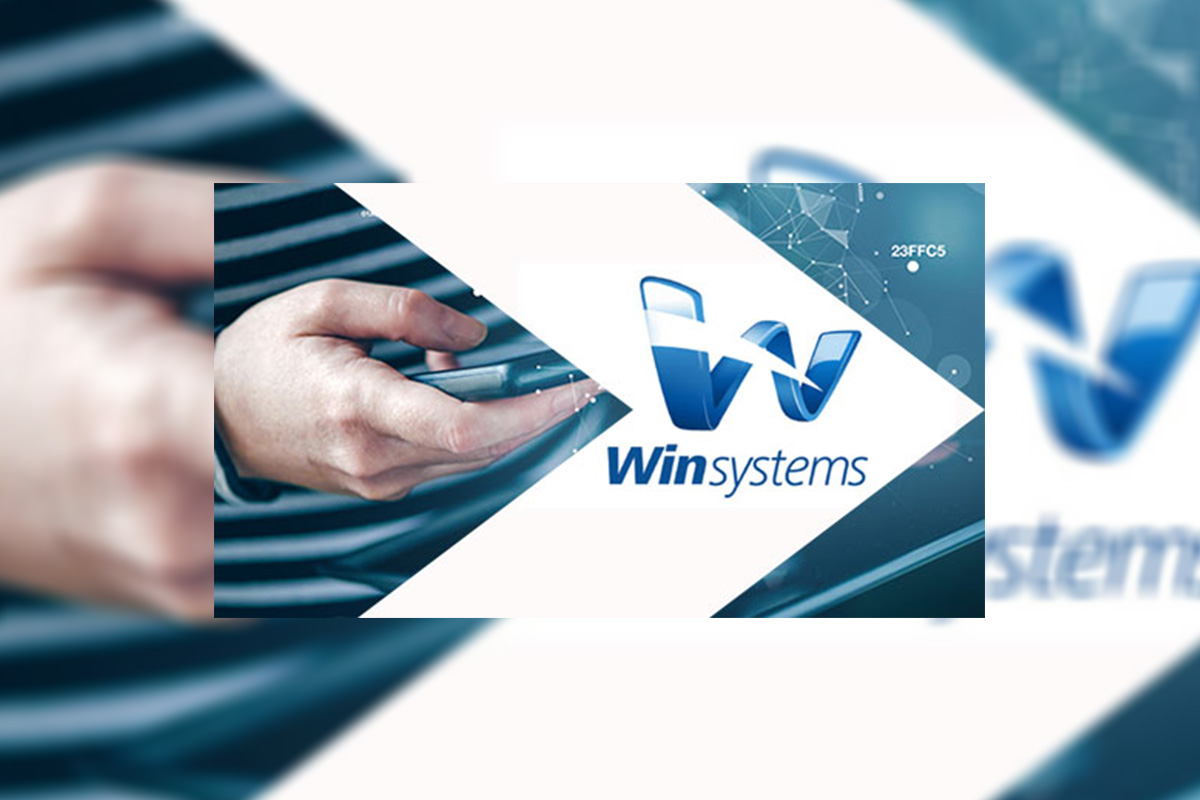 Reading Time:
< 1
minute
Win Systems has appointed Chad Dickie as Executive Vice President and General Manager, USA. He will be responsible for boosting and accelerating the company's strength and growth in the US market. Chad has more than 25 years of experience in the gaming and entertainment sector.
Win Systems has had presence in the US for years. However, this year, there has been significant growth in the market with the installation of its renowned CMS Wigos and its premium Gold Club electronic roulettes in prominent casino groups.
"It is a great pleasure for me to join the Win Systems Group. The strong growth that the company has had worldwide and particularly in the USA is a challenge for me and encourages me to contribute to achieving the ambitious goals that the company has in the region," Chad Dickie said.
"Being able to have top-notch professionals with extensive experience in the sector, as is undoubtedly the case of Chad, will help us achieve our development and growth plans in the country as well as allowing us to maintain the highest demand in terms of standards of the services offered to our customers. The passion and ability to recruit people like Chad bring great value to the company," Eric Benchimol, CEO of Win Systems said.
Indiana Sportsbooks Lose Out On $125 Million In March Wagers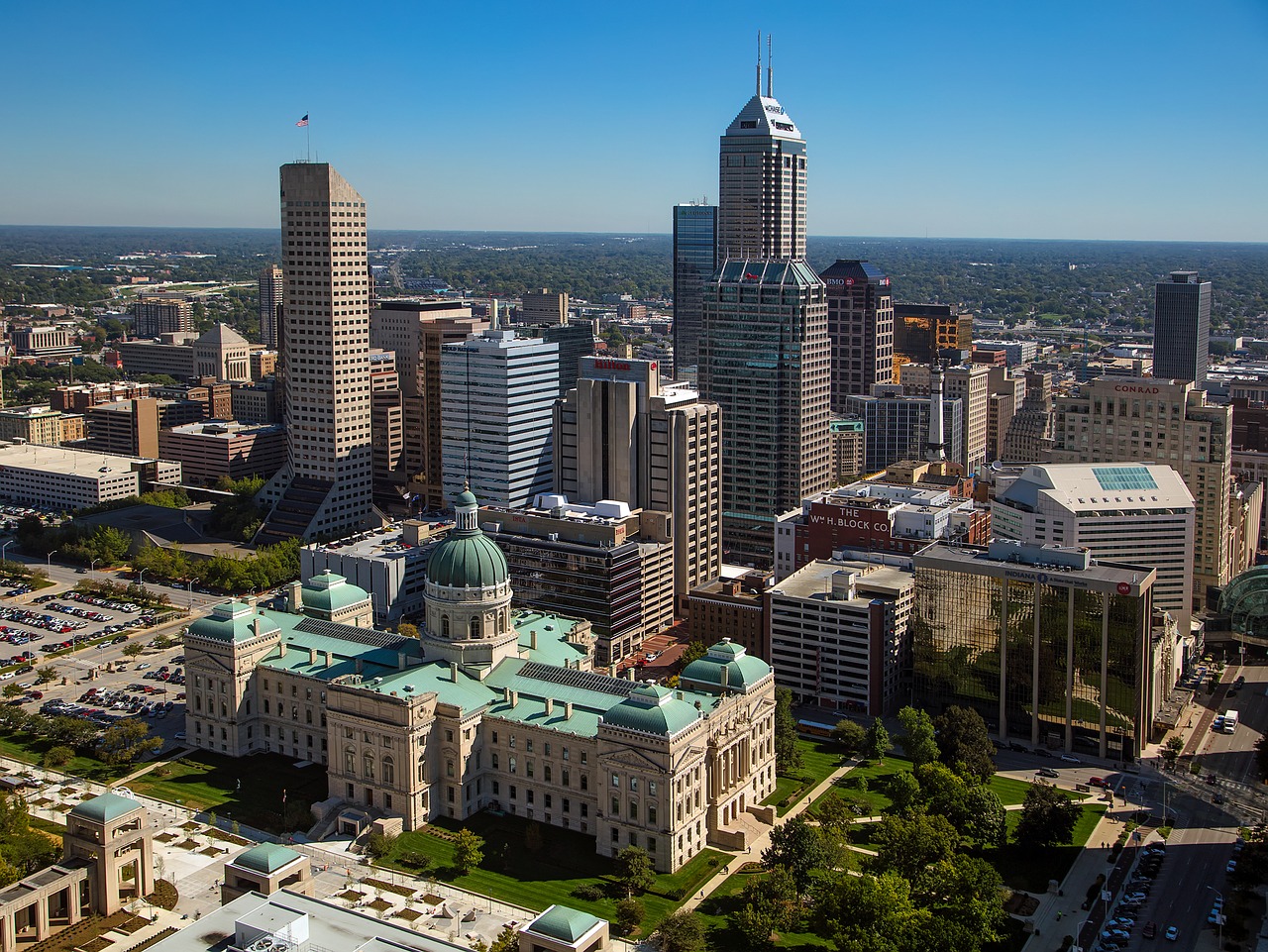 Reading Time:
3
minutes
Without NCAA Tournament, NBA, baseball, and more, sportsbooks attract $75 million in bets, according to PlayIndiana
Indiana's retail and online sportsbooks were hit hard in the first weeks of the coronavirus shutdown, costing the state an estimated $125 million in wagers in March, according to PlayIndiana. And with no immediate end in sight, the industry will continue to navigate treacherous waters in the months ahead.
"This is an unprecedented stoppage for legal sportsbooks, and there is no playbook for them to follow to help manage the crisis," said Dustin Gouker, lead analyst for PlayIndiana.com. "Obviously, the sports betting industry is just one facet in a crisis that is affecting us all, too often tragically. But it is a business that employs hundreds in Indiana and generates millions in state taxes. And the bottom line is that there will be no significant relief until the sports world begins to open back up."
Indiana appeared to be headed for its first month of more than $200 million in bets. Instead, the state's retail and online sportsbooks collected just $74.8 million in March wagers, down 60% from the record $187.2 million in February, according to official reporting released Thursday. Almost all of the handle was generated before March 11, when the NBA shut down its season and sent a cascade of closures through the sports world.
March's bets produced $5.5 million in adjusted gross revenue, down 50.5% from $11.9 million in February, and yielded $522,0825 in tax revenue for the state.
The shutdown wiped out nearly three weeks of games, including the NBA and the opening of the Major League Baseball season. The loss of the NCAA Tournament, one of the largest sports betting holidays in the U.S., proved particularly damaging. Indiana sportsbooks could have generated more than $50 million in tournament-related wagers, PlayIndiana estimates.
"There is no way to replace the revenue that would have been generated from the NCAA Tournament, which in legal jurisdictions generates more action than the Super Bowl," said Jessica Welman, an analyst for PlayIndiana.com. "The NCAA Tournament can't be rescheduled, but professional leagues are beginning to draw plans to begin games again. We still don't know what that looks like or when it will happen. Whether spectators are there to watch in-person or not, though, online sportsbooks should again be able to attract bettors, which will be welcome news for the industry.
Other than some minor international events and futures betting, mainly on the NFL, sportsbooks have gone completely silent. That could change in a minor way without a single game being played. Sportsbooks are now accepting bets on Friday's WNBA Draft and the NFL Draft later this month.
"We don't expect a lot of betting on the WNBA and NFL drafts, but we suspect that each will draw more interest than either would under ordinary circumstances," Welman said. "People are looking for some sense of normalcy while they practice social distancing, and the drafts and futures betting is providing at least some outlet for bettors."
In March, online sportsbooks generated 81.3%, or $60.8 million, of the state's handle. DraftKings/Ameristar Casino led the market with $33.1 million in bets, down from $74.1 million in February, and generated $2.4 million in gross receipts, down from $5.7 million. FanDuel/Blue Chip Casino was second with a $21.6 million handle, down from $63.8 million. That resulted in a $1.45 million win, down from $2.7 million.
The market leaders were followed by:
BetRivers/French Lick Resort ($3.6 million handle, down from $7.7 million; $343,482 win, down from $348,869)
BetAmerica/Rising Star Casino ($132,568 handle, down from $212,953; $8,233 win, up from -$6,169)
BetMGM/Belterra ($2.1 million handle, up from $70,061; $370,669 win, up from $13,175)
Hollywood Lawrenceburg/PointsBet ($334,237 handle, $65,390 win)
Horseshoe Hammond led the retail market with $3.4 million in bets, down from $12.4 million in February. That generated $211,475 in gross receipts, up from $52,445. Horseshoe Hammond was followed by:
Hollywood Lawrenceburg ($2.6 million handle, down from $6.8 million; $65,390 win, down from $308,577)
Ameristar Casino ($2.1 million handle, down from $5.9 million; $232,186 win, down from $345,660)
Indiana Grand ($1.7 million handle, down from $4.7 million; $95,088 win, down from $516,760)
Harrah's Hoosier Park ($1.8 million handle, down from $4.5 million; $32,459 win, down from $301,764)
Caesars Southern Indiana ($800,758 handle, down from $2.2 million; -$25,689 win, up from $16,774)
Blue Chip Casino ($693,011 handle, down from $2.1 million; $10,736 win, up from $3,008)
Tropicana Evansville ($594,036 handle, down from $1.6 million; -$49,753 win, down from $31,513)
Belterra Casino ($242,689 handle, down from $864,230; -$35,082 win, down from $46,173)
French Lick Resort ($81,343 handle, down from $387,656; -$16,027 win, down from $27,015)
Rising Star Casino ($43,686 handle, down from $123,393; -$5,903 win, down from $11,723)
"Online sportsbooks will bounce back more quickly than their retail counterparts, which face a much more uncertain future as the coronavirus pandemic continues," Gouker said. "In states where online casino games and poker are legal, such as New Jersey and Pennsylvania, casino operators have had a bit softer landing. But Indiana has really borne the brunt of this crisis, unfortunately."
For more revenue information on Indiana sportsbooks, visit PlayIndiana.com/revenue.
West Virginia Poised to Become First US State to Allow Political Gambling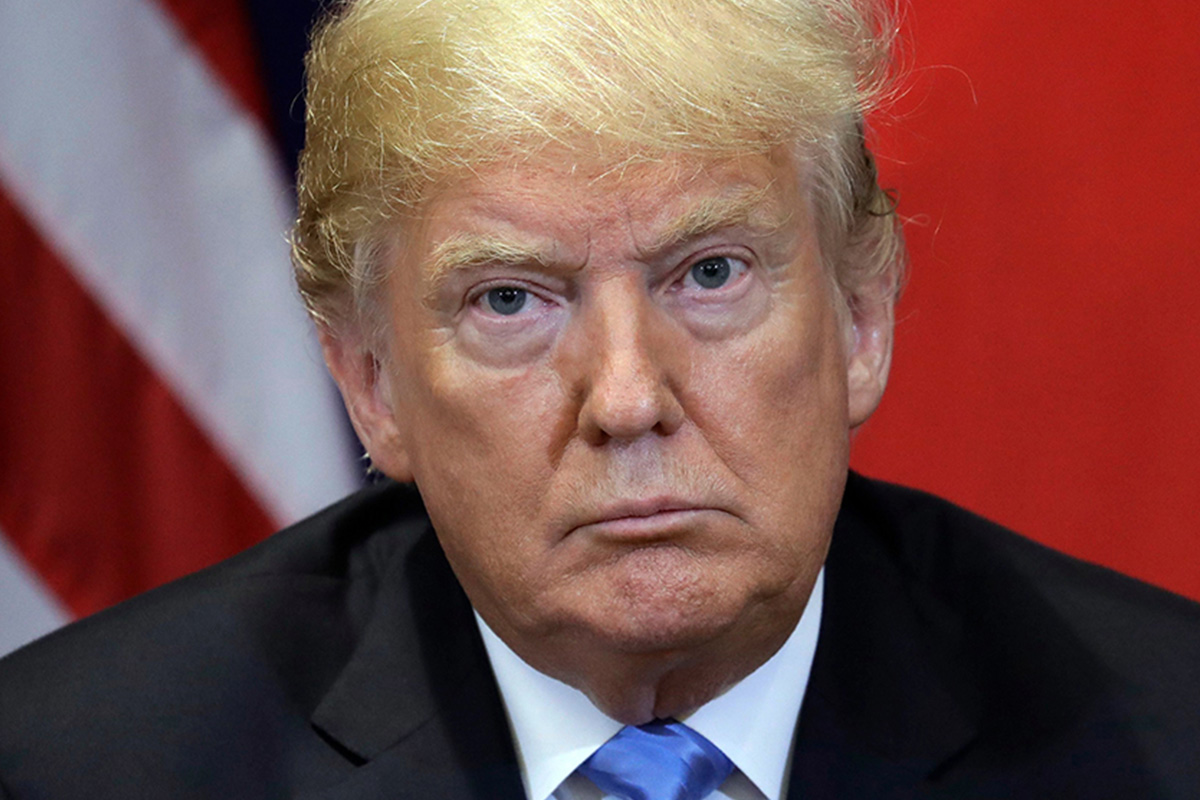 Reading Time:
< 1
minute
West Virginia appears poised to become the first U.S. state to allow political gambling, a move that would let people turn their Trump-versus-Biden predictions into cash.
The West Virginia Lottery said that officials initially approved a plan to let FanDuel and other sportsbooks offer political wagers, but needed time "to fully work through the implications and research it further."
In a bizarre sequence earlier in the day, FanDuel went ahead and began offering bets on the presidential election, thinking it already had the approval it needed. But it halted the wagers after about 40 minutes and refunded customers' money.
According to the odds that FanDuel posted, President Donald Trump is a slight favourite to win re-election, at -110. That means a $110 bet would turn a $100 profit. Senator Joe Biden, the likely Democratic nominee, has +125 odds, meaning a $100 bet would win $125.
FanDuel said it had plans to also let customers wager on who the Democratic vice presidential nominee will be and other national contests.
DraftKings Inc., a FanDuel rival, said it is assessing the situation.
"While we are excited about the possibility of offering odds on politics and elections to our customers in West Virginia, we are taking the time to ensure we evaluate the opportunity thoroughly before posting any lines," Matt Kalish, North American president of DraftKings, said.
Scientific Games Wins Iowa Lottery's Statewide New Gaming Systems Technology Contract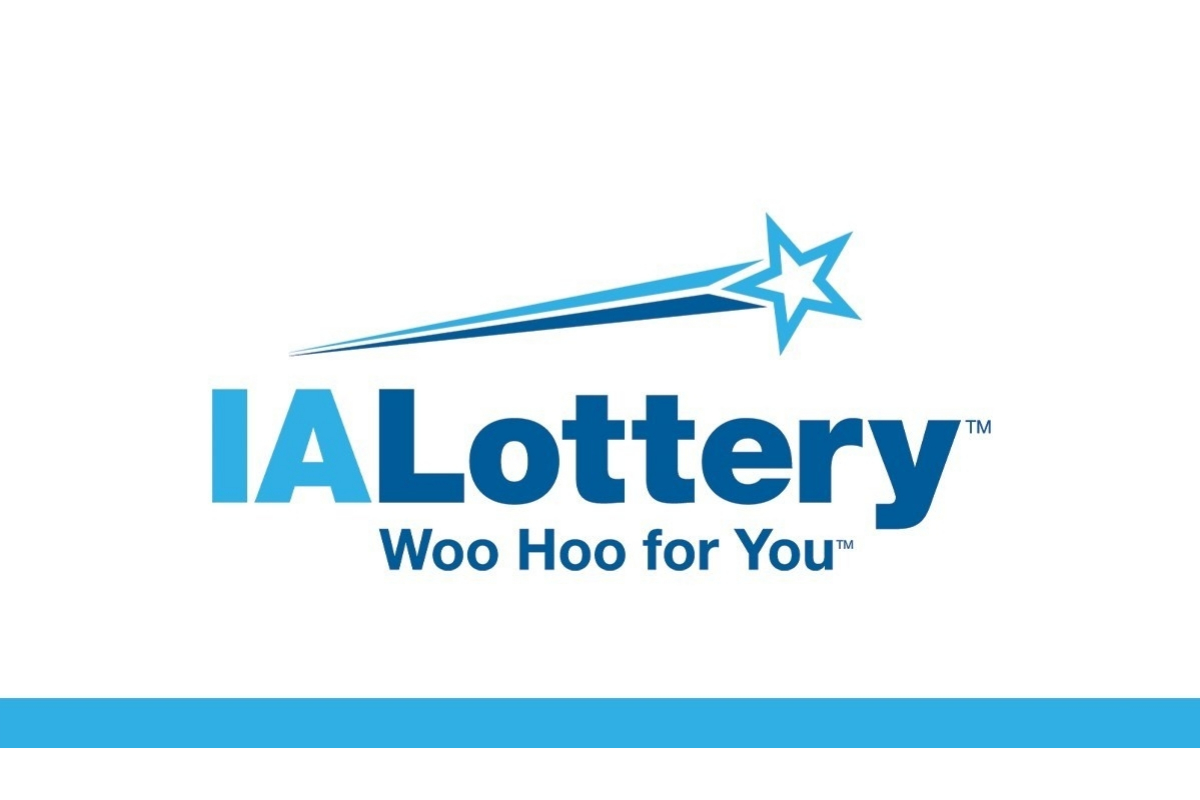 Reading Time:
2
minutes
Scientific Games Corporation  announces it won the Iowa Lottery's (the "Lottery) 10-year contract for a new statewide gaming system to serve the lottery and the 2,400 retail locations where Iowa Lottery games are sold. The Iowa Lottery Authority Board voted 5-0 to award Scientific Games the contract and begin negotiations immediately. The 10-year contract may be extended by the Lottery up to five additional years. The Iowa Lottery plans to flip the switch to the new gaming system in the summer of 2021.
Scientific Games was selected as the best choice to meet the Iowa Lottery's business objectives and upgrade the Lottery's 2011 technology with minimal disruption to game sales, providing millions of dollars for vital state programs benefitting Iowans.
The Company won the contract based on highest overall score and ability to maximize funding for the Lottery's beneficiaries. Over the last eight years of the Company's current contract with the Iowa Lottery, the Lottery experienced an $878 million growth in total retail sales, or an average of $109 million in growth per year. Scientific Games also provides instant scratch games to the Iowa Lottery.
The Iowa Lottery's gaming systems provider for the past 18 years, Scientific Games will deliver technology to the Iowa Lottery with minimal disruption to retail sales and responsibly generate vital funding for Iowa state programs, like university research, veterans and agriculture.
"Scientific Games appreciates the trust the Iowa Lottery has placed in our Company and our technology to continue supporting programs that help make Iowa a great place to live," said Pat McHugh, Lottery Group CEO for Scientific Games. "We are also very proud that the hard work of our teams and ability to successfully align with lotteries' business plans continues to position Scientific Games as the fastest growing lottery systems provider in North America."
Scientific Games is working with the Iowa Lottery to finalize the contract and plan a seamless switch to the new technology. As part of the new technology rollout, the Iowa Lottery will upgrade to an advanced gaming system, central communications network, retailer terminals, and player self-service kiosks.
Scientific Games is a U.S.-based company providing games, technology and services to more than 150 lotteries around the globe, including nearly every North American lottery.
© 2020 Scientific Games Corporation. All Rights Reserved.
About Scientific Games:
Scientific Games Corporation is a world leader in entertainment offering dynamic games, systems and services for casino, lottery, social gaming, online gaming and sports betting. Scientific Games offers the gaming industry's broadest and most integrated portfolio of game content, advanced systems, cutting-edge platforms and professional services. Committed to responsible gaming, Scientific Games delivers what customers and players value most: trusted security, engaging entertainment content, operating efficiencies and innovative technology. For more information, please visit scientificgames.com.
SOURCE Scientific Games Corporation