Raketech Appoints Oskar Mühlbach as its President and CEO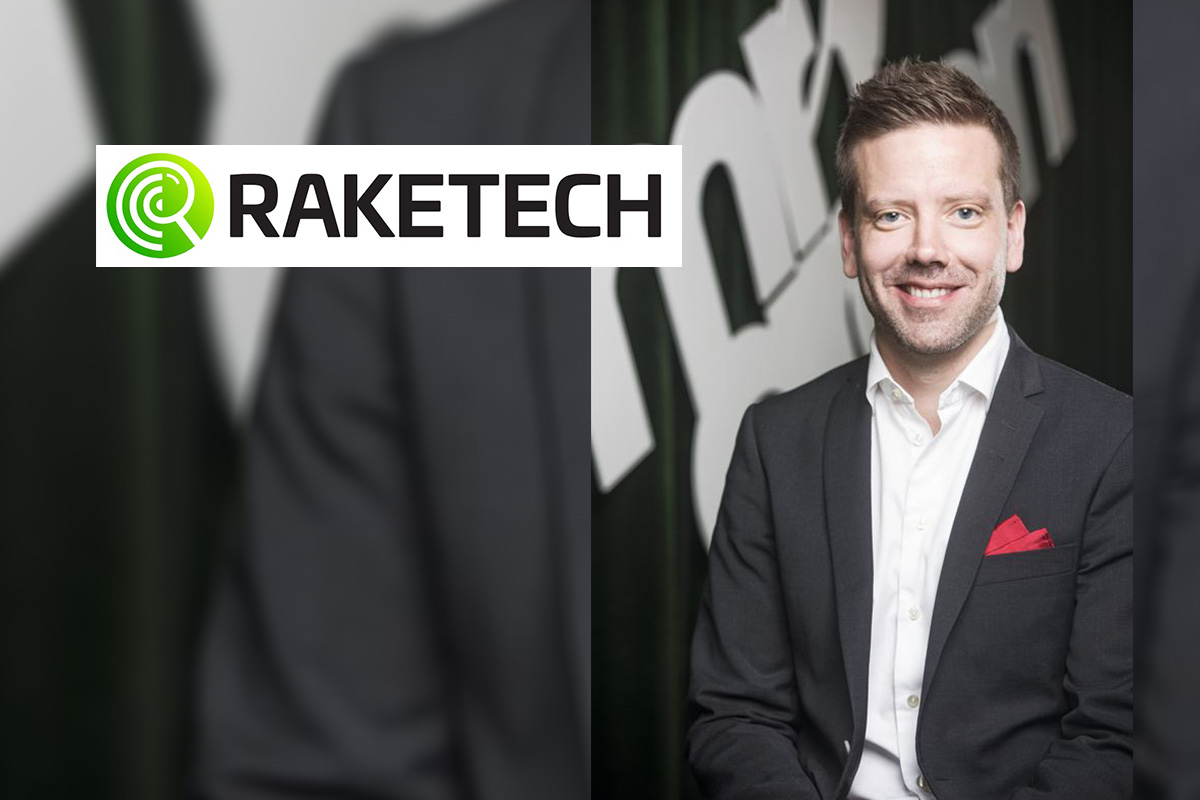 Reading Time:
< 1
minute
Raketech Group Holding has appointed Oskar Mühlbach as its new President and CEO. Since April 2019, he has held the role of Chief Operating Officer (COO). Oskar has solid experience from some of the Nordic region's most successful brands in e-commerce, online casinos and sports betting.
"Oskar has a clear vision of how Raketech will develop towards becoming a global partner to players in the iGaming industry. With his excellent skills in the company's core business, I am confident that we will ensure the right balance between organic development and expansion. As we now enter a new phase in the company's development, I am convinced that he is the right person to execute on our strategy and to lead the company through the challenges that we and the entire industry experienced in 2019," Christian Lundberg, Chairman of the Board said.
Michael Holmberg will leave Raketech and hand over the CEO's assignment to Oskar Mühlbach with immediate effect.
"Michael Holmberg has been a driving force in the transformation of a young and fast-growing company into one of the market's leading players in affiliate marketing. He has also been a leader in the process of preparing and taking the company public on Nasdaq First North Premier Growth Market. I am very grateful for his efforts and wish Michael the best of luck in his future career," Christian Lundberg said.
Leadstar Media outline big ambitions for My Betting Sites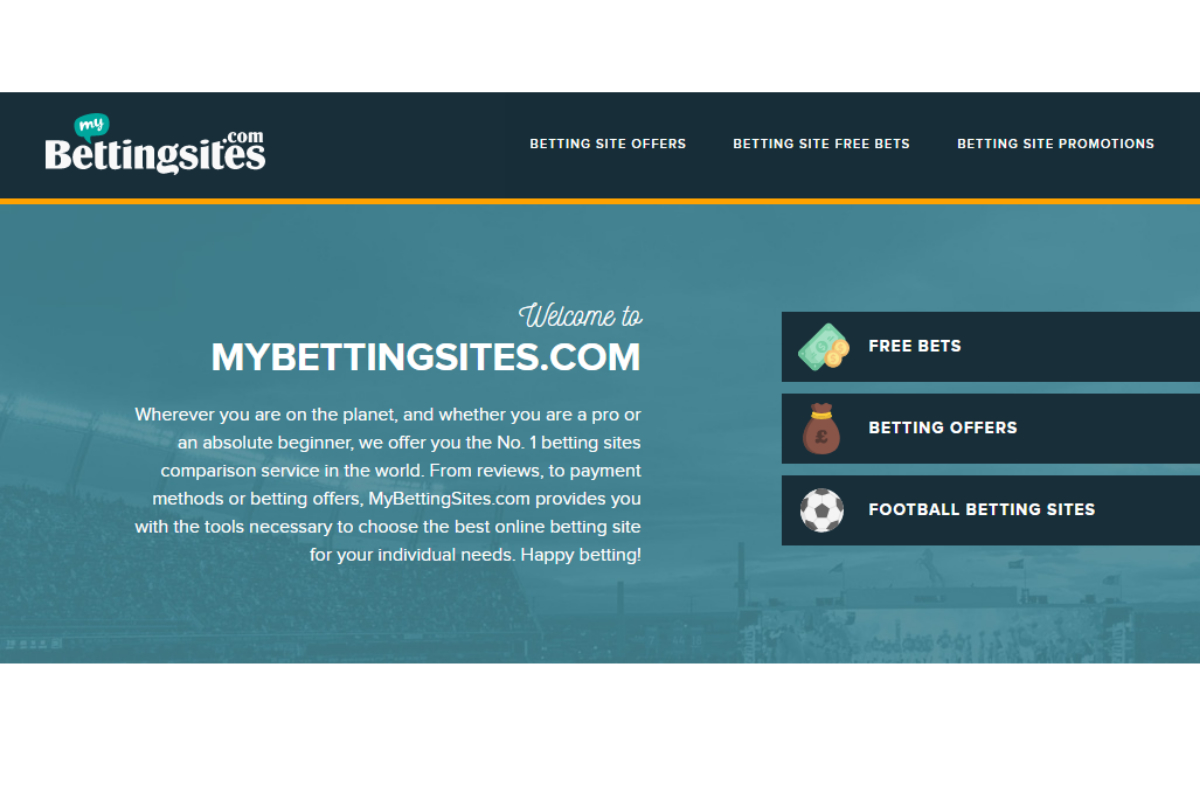 Reading Time:
2
minutes
Swedish iGaming affiliate company Leadstar Media has strengthened its position in the British market by introducing a new bookmaker comparison website, My Betting Sites.
The Stockholm-based lead generation experts have been at the forefront of the iGaming space in territories such as the UK, Sweden, and Germany for over three years. 
While they are now expanding beyond Europe and into the Americas and Asia, their attention has not been diverted from their core markets.
"The plan is to accelerate our growth within the markets we are already active in, as well as entering new ones," said CEO Eskil Kvarnström.
"In the past, we have had to prioritise certain territories, but fortunately we are now in a position where we can continue to be aggressive in the UK and Sweden while hitting the ground running in places like the US and India."
"We already have the top sites in the UK within certain niches in betting and we intend to do the same with MyBettingSites.com"
My Betting Sites compiles the best bookmakers through detailed reviews and a rating system. Users are able to view the pros and cons for each betting site, as well as all key information such as payment methods, odds providers, game types and company information.
Some of Leadstar Media's other brands focus more on betting offers or betting tips, but Kvarnström believes it is important that My Betting Sites differentiates and innovates: "There is no point creating the same product over and over again. There are so many elements to iGaming and so many different types of content that bettors want.
"We have taken learnings and data from previous projects and used this to determine what we must do going forward. My Betting Sites is something we know can be a great resource for bettors in the UK and beyond."
On top of the UK, My Betting Sites has a section for Canada, Kenya, India, and Nigeria. Leadstar would not normally combine the country pages and include them all on the same website, but this is something that Product Director Jacob Ljunggren believes can help drive the brand forward.
"Usually we keep projects in different territories completely separate, but our vision for My Betting Sites is much bigger," said Ljunggren.
"Long term, we want MyBettingsites.com to be recognised as a global product, and the early signs are very strong, with all of the territories on the site contributing in their own way."
"We know that some markets will be more straightforward to succeed in than others, but we are up for the challenge and not afraid to try new things."
With other English-speaking countries such as New Zealand and South Africa in the pipeline, Leadstar is not ruling out including My Betting Sites in their plans for the US market.
Ljunggren continued: "There are no immediate plans to add the United States to My Betting Sites as our focus is on other American projects, but never say never. It would make sense, perhaps later this year."
Raketech Updates Covid-19 Impact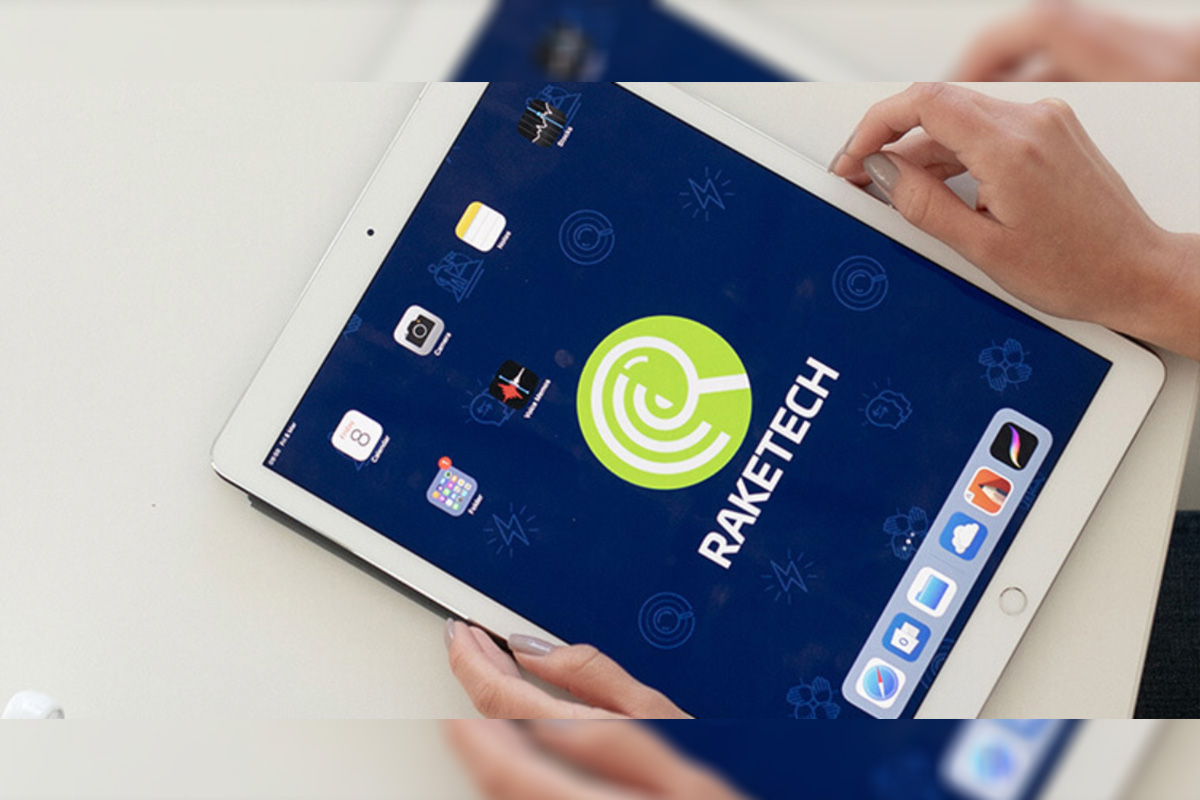 Reading Time:
< 1
minute
Online affiliate and content marketing provider Raketech has provided an update on the impact of COVID-19 virus.
Raketech do not anticipate substantial negative effects on the iGaming industry in the long term, even though sports betting revenues most likely will be affected negatively during 2020 due to the many cancelled sports events.
Q1 2020 is so far delivering revenues in line with expectations with January and February amounting to approximately EUR 4.0m in total. During March, Raketech expects to deliver revenues in line with the two previous months, excluding revenues from the newly acquired Lead Republik Ltd.
"Currently we work hard to help our customers, the operators to reallocate their marketing investments from sports to our main product vertical Casino where we continue to see good demand. The situation furthermore confirms that our strategy to increase our global footprint, product offering and vertical spread is the way forward in terms of securing a healthy and balanced business risk set up," Oskar Mühlbach, CEO of Raketech, said.
Raketech has since a few weeks back allowed its employees to work from home, banned all business travels and required staff who have been travelling in private matters to self-quarantine for a minimum of 14 days.
Parimatch encourages European affiliates not to underestimate Africa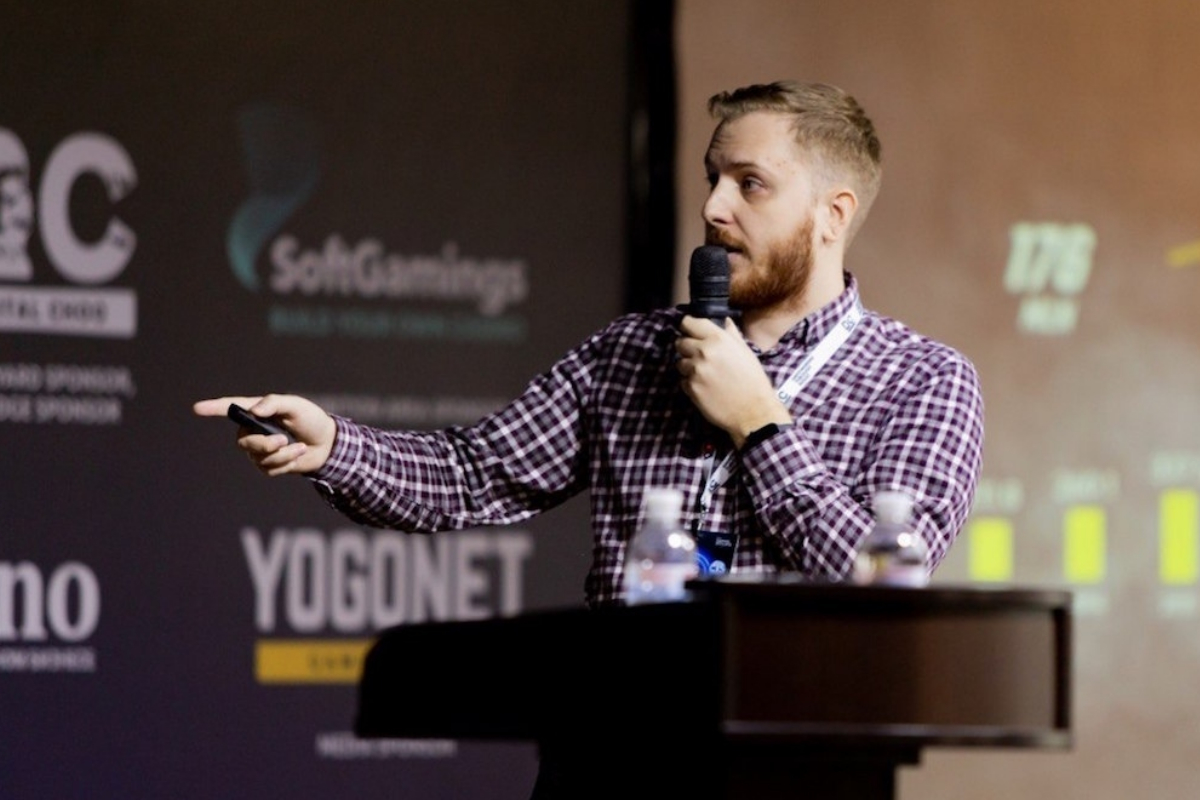 Reading Time:
4
minutes
Following Parimatch's success establishing itself as an exciting and trustworthy brand in Tanzania, the company has set its sights on the wider continent aiming for key launches across affiliate, mobile and sports betting in the near future. As the brand prepares to bolster its position in the market, Parimatch International's CEO Anton Rublievskyi and CMO Dmitry Belianin discuss the industry's growth on the world's second-most populous continent…
"Africa presents an excellent opportunity for affiliates," according to Dmitry Belianin, CMO Parimatch International, highlighting how the region removes the issues of the overcrowded affiliate market and high cost advertising platforms which have become potential sticking points in Europe. 2020 will see the brand actively develop its status and the status of affiliate market in Africa as Parimatch prepares to expand its footprint on the continent.
"Since the African market is at an early stage of development, the affiliate model has not yet developed," explained Belianin. "We are now working on this to attract existing affiliates outside the African market by sharing our experiences and case studies, and also providing training. Affiliates that have been involved in working with the African region are already seeing excellent results and their performance is even better than in some European regions. As the sector expands, we encourage all affiliates to work with reliable brands in the market, such as Parimatch."
Africa has been of key importance for the company over the last five years, not just with affiliates but across mobile, sports and live betting, during which it has been establishing and strengthening its brand in Tanzania. Having navigated the unique rulings and intricacies of the region, Parimatch aims to develop further in 2020 determined to bring its international expertise in building a trusted brand into play wherever it develops across Africa.
While some companies have struggled to gain real traction with local audiences, the Parimatch name is already recognised in Tanzania thanks to a strong commitment to its brand and a strategic rollout of unique activities.  Mirroring their own global success with brand ambassadors such as Conon McGregor and Mike Tyson, Parimatch International has achieved significant growth in Tanzania by partnering with prominent cultural and sports influencers. "Our initial retail activity proved successful, however, we realised that in order to further scale the business we needed to focus on the online platform and invest more in this part of our offering," said Belianin. "A major development for our brand in Tanzania was the signing of Diamond Platnumz as our ambassador. He is one of the most popular singers in Tanzania and a well-known personality. We also hold sports events, arrange match viewings and collaborate with other companies in various business areas. Of course, we plan to broaden our expansion in the African market, but we are approaching this selectively and carefully."
Echoing this sentiment, CEO of Parimatch International, Anton Rublievskyi, stated: "Before building a brand in a new market, you need to make sure that all processes are in place, the product is competitive and that payment solutions for depositing and cashing out are working efficiently.
In Tanzania, we are promoting our brand through working with Diamond Platnumz, who has written a song for Parimatch which is now live on all local radio stations, as well as running advertising and influencer marketing campaigns. Currently we operate in Tanzania only, but this year we do have plans for expansion in Africa."
In 2019, Lasha Gogiberidze, former Chief Executive Officer at Parimatch Africa advocated Africa's position as an 'excellent demonstration of a market primed to drive the next step' in the future of both technology and the betting industry. In this new decade, aside from affiliates the next big focus in terms of gaming and technology are unequivocally mobile and live betting according to Belianin and Rublievskyi.
"With the development of mobile devices and technologies, the demand for live betting is growing rapidly," argued Belianin. "We track customer preferences, and have found that the audience in the region enjoy user-friendly and fast products. Gaming applications with an easily accessible interface and simplified jackpots are popular in Africa. Companies that have adapted their products to this demand have shown steady growth."
Rublievskyi concurred: "The development of mobile devices and connectivity in Africa is key to the accessibility and popularity of online betting platforms. Of course, we closely monitor the rate of digital transformation across the continent and therefore understand that the demand for retail space is gradually decreasing. Our task is to adapt the product to customer preferences, so we focus on developing convenient mobile apps for players and are moving towards the live betting market."
In terms of ongoing strategy, Parimatch International is developing a new version of its platform for the African industry which Belianin believes will "fundamentally change the competitive landscape of the Tanzanian market".
"Parimatch International is a multinational team, and we are working hard to expand our offer within Africa," he said. "Although we cannot announce the markets in which we plan to launch our product in 2020 just yet, we can say we will be launching in several countries with large markets and great potential for a successful introduction of our online betting format."
Belianin concluded: "We want to bring our innovative new product to customers in 2020. We also plan to launch several large-scale special projects focused on CSR and Tanzania's sport industry. Similarly, Parimatch International will strengthen ties with local sports leagues and teams in the near future so in terms of Africa in this new decade, we're definitely 'Fired Up to Win'!"
About Parimatch International:
Parimatch International is a part of the Parimatch holding, responsible for the international markets, such as Africa, Asia, and Latin America.
The company uses the newest version of the Parimatch products, which offer an exciting form of entertainment that enhances customers' enjoyment of sports and gaming.
The commitment to sports as entertainment is reflected in the sponsorship partnerships: UFC, Conor McGregor, Mike Tyson, and Diamond Platnumz are amongst them.
Parimatch International invests in the building of strong and agile business culture and constantly empowers employees' development.