Looking back on a successful year for 888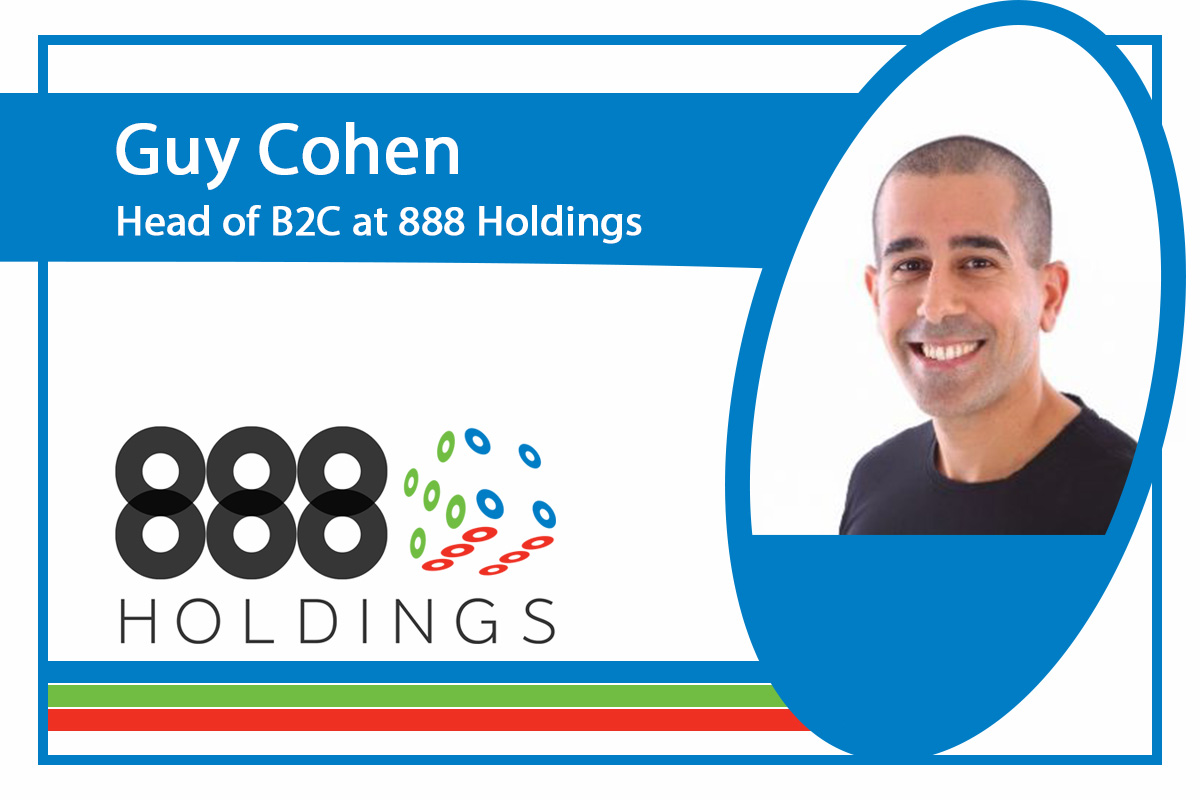 Reading Time:
4
minutes
Guy Cohen, Head of B2C at 888 Holdings, talks about what has made 2019 such a big year for the tier one online gambling operator
Q: It has been an interesting year for 888 especially following your acquisition of BetBright. Can you tell use a little more about why you chose to acquire the company?
A: Ownership of our own sports technology was the missing link in our proprietary technology stack. Since launch 888 Sport has been powered by the Kambi sportsbook platform which is a great product. We have always wanted to own our own technology across all four verticals – Sport, Casino, Bingo and Poker – and with the acquisition of the technology and team from BetBright, we have achieved this goal. We initiated a post-merger integration process and are investing in the platform to ensure it is ready for deployment.
Q: What was it about BetBright that made it the ideal fit for 888 moving forwards? You must have considered other acquisition opportunities over the years?
A: We have spent many years looking at various options that would allow us to own our own sports betting platform and BetBright stood out as being the only way we could achieve this and deliver the best in class sportsbook offering that we strive to offer our players. The technology product and group of people that we acquired from BetBright fit well into the wider 888 business.
BetBright has a talented and highly-skilled group of people that have the sport and betting knowledge and passion that we need to take our sportsbook offering to the next level. When this combination came at the right price, we knew it was the perfect opportunity for us.
Q: Why did you take the decision to acquire your own sportsbook technology? What advantages and opportunities does this provide?
A: Owning our sportsbook technology allows us to control our destiny. It allows us to invest in our technology talent and use this, along with the platform, to deploy our business strategy and drive growth in a way that we have not been able to do in the past.
For example, we are looking to provide a superior experience to 888sport customers through personalisation, AI and more. Having our own technology allows us to deliver this. In addition, it will provide a more seamless experience across all of our brands – 888casino, 888poker and, of course, 888sport.
Q: 888 was among the first to launch an online sportsbook in the New Jersey. How have you found the US market so far?
A: The US market has and continues to be very important for 888 as a whole and our sports business, which launched in September 2018, was among the first be made available to players in New Jersey. Today, we have a dedicated team in the US which is actively marketing the 888sports brand to customers in the state and we are already seeing positive trends and results.
Q: Outside of the USA, how will the global sports betting sector change as we move into 2020?
A: We believe sport will continue to grow through mobile and live betting. In addition, sport will provide a more personalised experience in both UI and dedicated tools like bet builders. On the marketing side, sport brands will have to adjust to the new advertising rules we see in places like Italy and UK. This all makes for a hugely exciting period ahead.
Q: While sports has stolen the headlines this year, you have also made tremendous strides forwards with your 888poker offering. Tell us more.
A: The current online poker landscape is one of challenges and opportunities, but we still see it as an important vertical and one where there is plenty of chance to grow. 888 Poker is still considered one of the top brands across the various online poker networks and we have achieved this by delivering an unrivalled player experience to both recreational and experienced players with a great range of games, tournaments and promotions.
The poker vertical may not have enjoyed the same levels of growth as sports betting and casino in recent months, but the team at 888poker is working to a new roadmap that we believe puts us on a smoother road and one that will lead us to growth.
888poker is a very important and trusted brand in the online poker world, and although the poker vertical may not have enjoyed the same levels of growth as sports betting and casino in recent months, the team at 888poker is working on a new roadmap that we believe puts us on a smoother road and one that will lead us to growth. It will also ensure our players receive the best experience when it comes to online tournaments, promotions and live events around the globe.
Q: What does this roadmap entail and what are your plans for the 888poker product?
A: Back in March we began the global roll-out of our hotly anticipated Poker 8 platform. Poker 8 takes the player experience to the next level with a vastly improved design and functionality, including new backgrounds, animations, sounds and avatars.
We are also hard at work on bringing additional upgrades to Poker 8 including a revamped poker lobby and significant improvements to our mobile poker offering in order to provide a seamless experience to our users across all platforms.
In addition to this, we continue to run our innovative tournament and campaigns formats such as our new multi-flights feature, The Dragon High Roller, Blast, our seasonal XL Series and many more in order to keep delivering maximum entertainment and value to our players.