Golden Opportunity: 2020 brings ambitious release roadmap for Golden Rock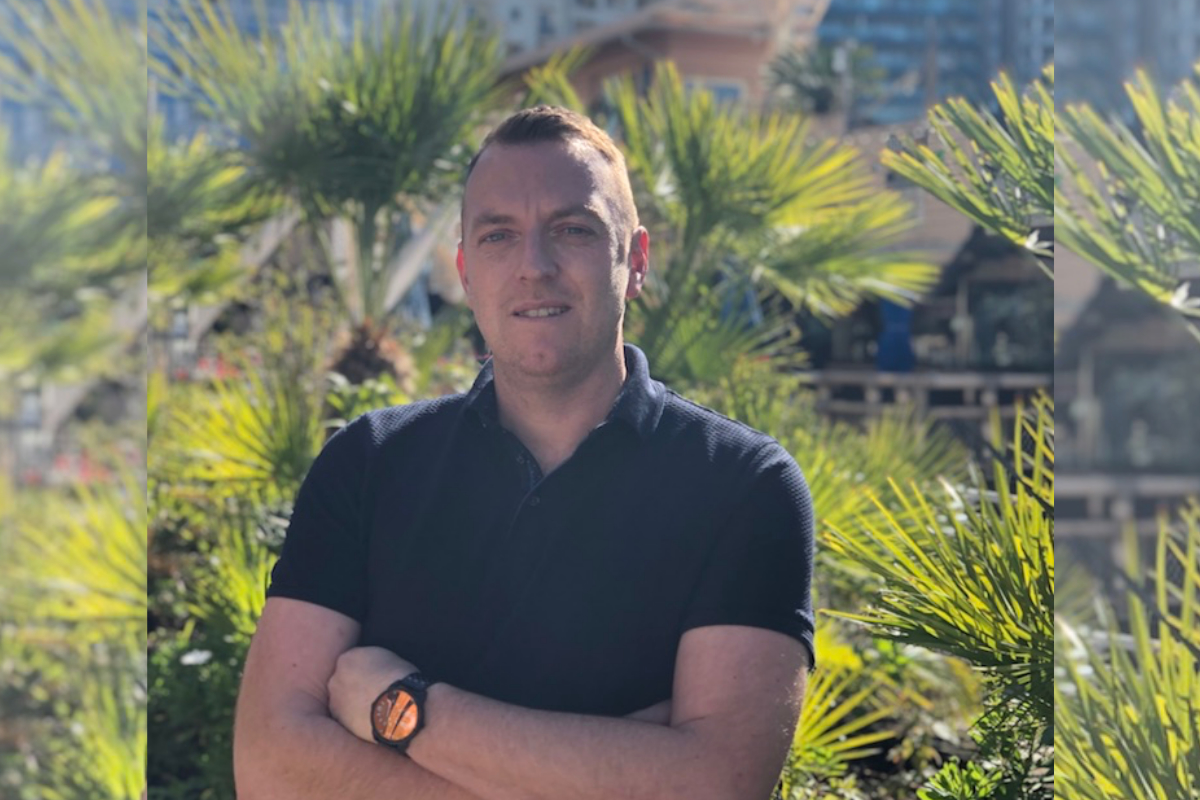 Reading Time:
4
minutes
Following his career move from industry giants IGT, Microgaming and Pragmatic to becoming Head of Commercial for the innovative slot and table game start-up Golden Rock Studios, Shane Regan is well versed in what success looks like. As Golden Rock prepares to unleash its groundbreaking RouletteX2 table game as part of an impressive 2020 release roster, Regan reveals what makes this start-up stand out in a crowded marketplace…
In your role, how do you instil a culture of innovation in terms of practical steps in line with the Golden Rock brand ethos?
Being one of the first people to join Golden Rock Studios, I have had the pleasure of helping shape the brand ethos and culture within the business. We are always striving to be a fun yet progressive place to work and this is already evident in the general feedback we receive and the close partnerships we have been able to build up before we went live with our first game. One of the key factors in ensuring we are innovative in the way we work and not just innovative in the product area is that we hire experienced and creative people who are able to bring across a wealth of various skills and ideas to help us keep to our ideals as a business.
How would you describe the differences between working at major brands and moving to a new start-up studio?
Firstly I must say that each of the previous companies I have worked for are all very different but all have a similar goal and that is to keep growing the business and finding the right formulas to keep delivering innovative content, some do it better than others, but all companies recognise that is what it takes to maintain a strong presence in this ever growing industry. So having spent the last eight years working in these varied environments this has definitely helped me to understand what ideas and processes would work best in a start-up company like Golden Rock Studios.
Is there more opportunity for creative freedom and is this part of why you transitioned to Golden Rock?
There is a lot more creative freedom available in my role within Golden Rock Studios. I have joined a company with no preconceptions of what success looks like, there are no legacy processes or systems holding us back and I have been given creative licence to develop the companies commercial strategy for the short and long term. This actually goes for each new member of the team, as people join the business and new roles are created, we are all encouraged to put our stamp on the role and use our experiences to help shape the processes and expectations for the business.
You're launching RouletteX2, can you tell us a bit more about this and how it will impact your overall strategy for the year ahead?
If you are going to compete with Table Games you have to innovate and bring something new to the table. RouletteX2 is the first of six exciting new table games which we aim to have out by the end of 2020. The strategy for table games is to make sure we work closely with all the key operators to ensure that we build and supply content which meets the needs of the business and also gives something new to players.
RouletteX2 is a well-polished version of the European Roulette game but with innovative features such as Fast Chips allowing players to place multiple chips on a the same time with a single swipe action. We also have a very a powerful reward mechanic like no other, with a unique dice feature potentially gifting players with double winnings for free on every spin, whilst retaining the standard odds expected without taking anything away from the player – our motto for this game is "If you can win double your payout with RouletteX2, why would you ever play any other Roulette game again?!"
As someone with experience across the industry, where do you see the big wins taking place in gaming, both in terms of technology and geography?
I don't see future technologies such as VR or AI having any kind of major impact on the industry in the foreseeable future if I am going to be honest. Whenever I see these innovative products or ideas, they just look like that are being done for the sake of appearing to be innovative and forward thinking, however in my opinion the target customer base for our gaming products do not need this change. I believe customers want speed and efficiency more than innovative change in what they already love. Better loading times, better stability in gameplay, better efficiency and KYC with casino withdrawals and registrations etc. Although I should mention that I do also believe that the companies who invest properly into their tech stack and ensure they have solid and agile promotional tools will always prevail when it comes to driving growth within their areas.
With regards to the geography winners, big opportunities lie in North and South America as they open up more markets, as well as Japan, India and Africa being touted by many as having big potential for growth. But with regulated markets tightening up requirements and also with tax being a key factor in where a lot of people operate, the landscape is always changing.
What can you tell us about the year ahead?
For Golden Rock Studios, 2020 has already started off with us being very busy and active on the commercial side of our business. Star Gods, our second game and the first of an ambitious roadmap planned for 2020, went live. Initially it was launched as an early exclusive to the GVC Group brands and they showed great support and faith in us by giving the game a big promotional push before the game was released to the whole Microgaming network in January. We actually have 16 Slots and six Table games all currently in various stages of development, as well as an innovative product feature which will be available in all our Slots games from the second half of this year. So taking all this into account and the fact that we are now growing in terms of customers and products, 2020 is going to be a huge year for Golden Rock Studios!

Exclusive interview with ESA Gaming's Maria Luisa Malfasi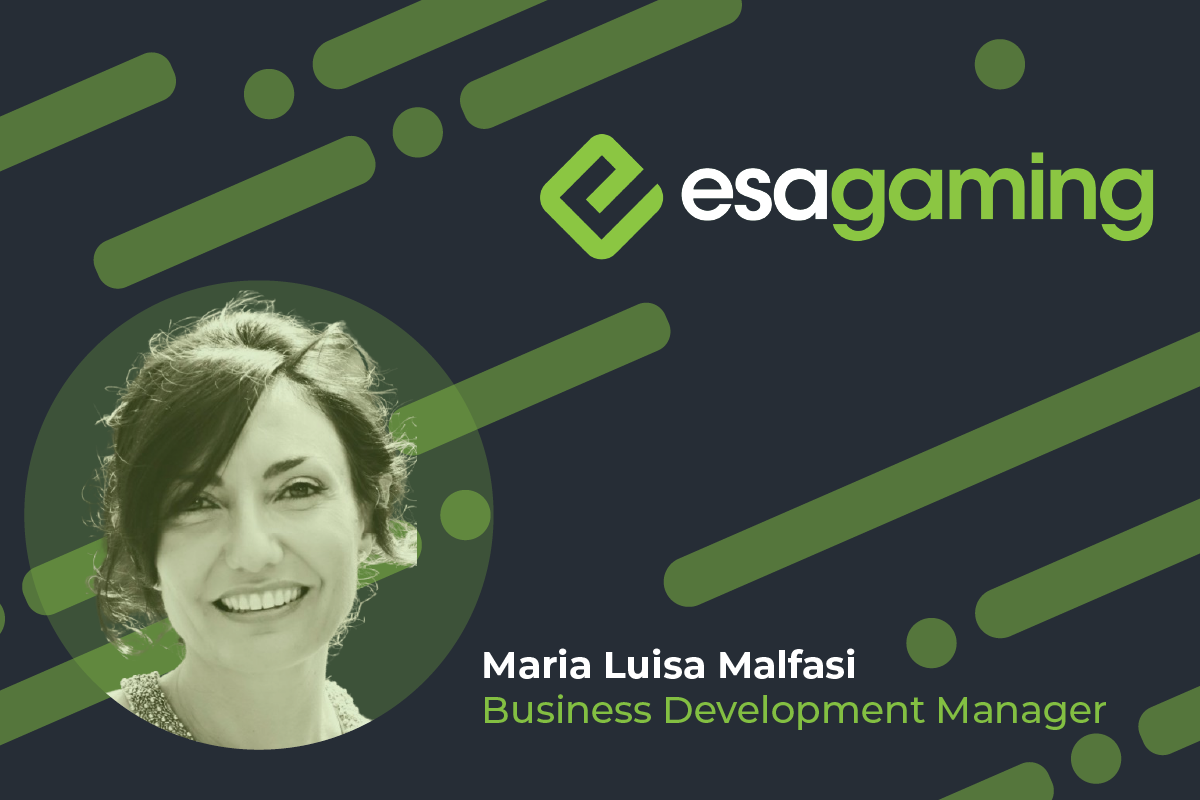 Reading Time:
4
minutes
A year after introducing its EasySwipe™ product, ESA Gaming's collection of mobile games optimized for cross-selling from casino to sportsbook now features six titles following the recent launch of its latest hit Joker Poker. ESA Gaming has also entered several new markets and struck partnerships with operator and aggregator partners around the globe. European Gaming caught up with Maria Luisa Malfasi, Business Development Manager at ESA Gaming to see what the future has in store for the supplier.
It has been a fantastic year for ESA Gaming which has seen you move from offering an aggregator platform and poker network to focus on cross-selling titles for mobile, tell us about the last 12 months.
Having offered an aggregator platform and poker network for some years we wanted to develop a new USP for the company and introduce something unique and different to what is currently available in the very saturated slots market. The result was our portfolio of EasySwipe™ games which is designed specifically to sit within sportsbooks to offer bettors a simple yet engaging casino experience without disrupting the sports betting experience. We now have six titles in our offering and it's been a fantastic year for ESA Gaming.
Major sporting events in the summer, such as the Euros and the Olympics, definitely helped boost our portfolio as betting volumes significantly increase and naturally offers the possibility of cross-selling to casino.
The Euros was our first experience of having our EasySwipe™ games live during a major tournament and offered an opportunity for us to gather some good business intelligence which we will incorporate into our future product development. We already have one sport-themed title in our portfolio which has resonated well with bettors and we will add more in the near future to better appeal to sports fans.
Tell us a bit about how your EasySwipe™ portfolio has developed and performed in the last year. 
As the name of our product suggests, customers easily swipe from one product to a next on their mobile device. This ensures the sports-betting experience per se is not disrupted but allows players to enjoy their favourite casino games or try something new whilst continuing to bet on sports. We have now introduced six fantastic titles that offer players a fast-paced, fun-filled gaming experience.
The first titles we introduced were blackjack and roulette that bring the real casino experience to the player, with intuitive game play and responsive design, perfect for mobile screens. Fruit Staxx, our enticing fruit-themed slot is designed for casual gameplay with an immersive user experience. GoalMine, is a fast, football-themed game which gives players a speedy game-play, with familiar graphics and steps. The title has been a huge hit with avid sports fans and is a natural fit in a sportsbook. The simple format and differing final rounds which create genuine progression and culminate in sporting action adds an extra layer of excitement to this title.
Recently we introduced EgyptMine, the second title in our Mine series. Inspired by computer classic Minesweeper, it sees players race across the sands avoiding evil creatures before entering a pyramid in search of treasure. Finally, our most recent hit was Joker Poker, another casino classic featuring a standard deck of 52 cards, plus a wild joker, where players are tasked with creating the best possible 5-card poker hand. Players can utilise an autoplay feature and there are chances to multiply winnings with an enticing Gamble Round offering red, black or suit betting, while there are chances to win up to 300x stake on every hand.
In terms of reach, is expansion in your future plans and if so, what new markets is ESA looking at? 
We see plenty of opportunity to expand our reach and are exploring several opportunities. We are currently looking at getting our content certified or licensed in a raft of European markets such as Romania, Sweden, Denmark and Greece.
We are carefully analysing the potential of the market before making the decision on whether to enter or not and are focusing on territories where sports betting has a strong following.
In the last year we have entered Portugal and significantly expanded in Italy, signing several deals with leading local operators and aggregator platform providers. We also received our MGA licence which will allow us to distribute our games to an array of new partners.
We will of course also continue to develop our games portfolio and have recently hired a hugely experienced Head of Games to oversee this expansion and the creation of a portfolio of slots. We will Imminently introduce sport-themed games Basketball Mine, and Tennis Mine, with new more involved bonus rounds, as well as some innovative slots titles and our first crash-style game.
Exclusive Q&A with Alex Shybanov, Senior Sales Manager for CEE Region/PandaScore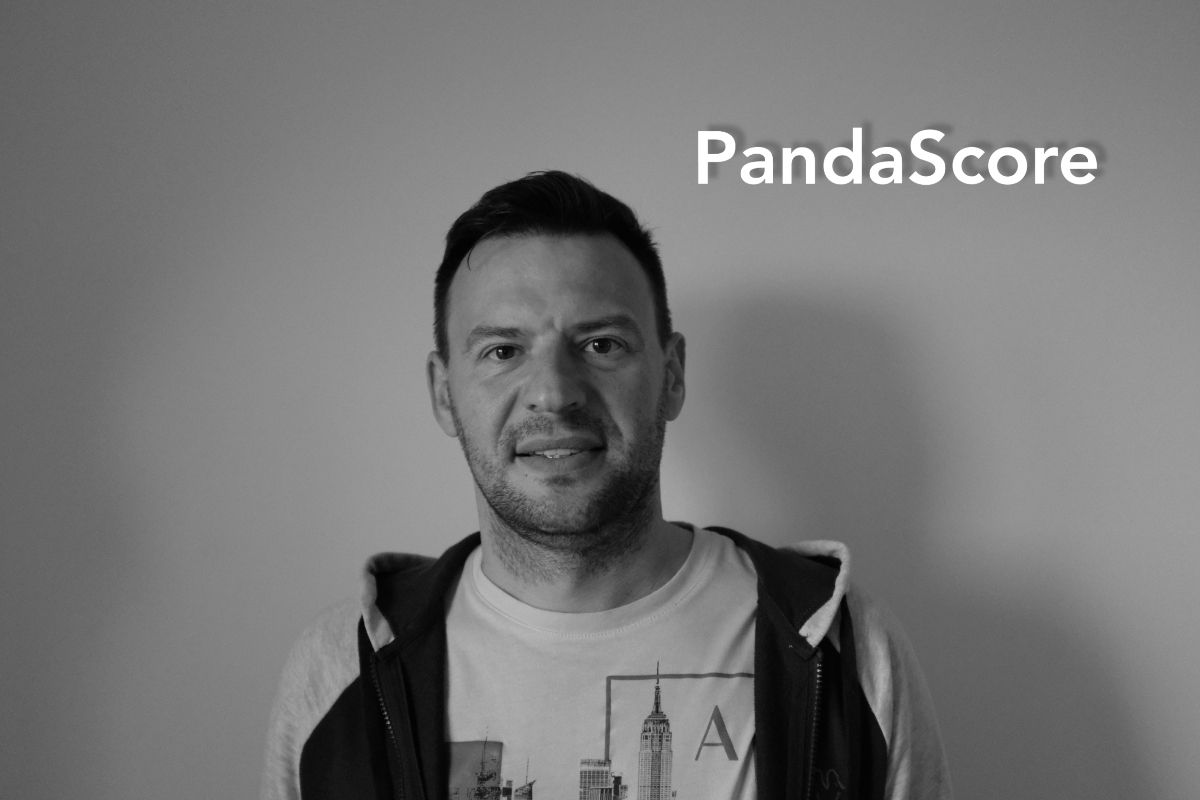 Reading Time:
4
minutes
What is the difference between PandaScore and big suppliers? 
The biggest difference is that we're solely focused on esports whereas a lot of the bigger suppliers concentrated on traditional sports. For PandaScore esports is the only priority. We're also fast and agile – we can implement new products and features incredibly quickly allowing our partners to leverage the fast-growing nature of the sector.
Another major difference is the data-led approach we take. We combine this with AI, our own trading models and a team of highly skilled traders which allows us to present one of the best esports betting products in the market.
Our trading models are worth highlighting as this is what really sets us apart. They're fully automated and cover all of the sports that we have. In comparison, most of the big suppliers are still using manual or semi-manual models.
Finally, the number of markets we offer and our uptime (the percentage of time that lines are open and available for players to place bets) is unrivalled. We are also open to feedback and regularly work with our partners to implement new tools and features.
This enables us to satisfy their individual needs and continually improve performance, something that the big providers cannot offer especially if esports is not considered a priority for them.
What do you have to say about the esports market in Central & Eastern Europe?
It is fast-growing, for sure, and is really well developed when compared with other European regions and markets like the UK. In fact, across CEE esports is often among the top five bets on sports in terms of revenues and turnover.
What is driving this? Several factors but in particular there are some really strong teams that are based out of CEE countries. This includes Na'Vi (CS:GO) and Team Spirit (Dota 2) – 2021 TI champions. This has helped to elevate the popularity of esports across the region.
To bet on esports, you really have to play esports and CEE is a big market in terms of the number of players that play video games. This in turn helps to drive esports engagement and betting on esports as there is a larger pool of consumers that understand how it all works.
What is interesting is the popularity of certain games in CEE, which differs from other European markets. CS:GO is by far the most popular game to play, with Dota 2 number two across the market. But globally, League of Legends is the most popular.
Why is your trading solution specifically suited for the CEE market?
There are several key reasons why PandaScore is perfectly suited for operators targeting the CEE market. The first is our local coverage; we offer odds and markets on all local tournaments across the region including in Poland, the Czech Republic and Russia.
Next, our data-driven approach and unique models allows us to achieve the best uptime. For CS:GO uptime levels are in excess of 90% and with Dota 2 it is 75%. This is between 20-25% more than our rivals which means our partners can offer their players more betting opportunities.
This is achieved via our automated models and not having to change the lines manually. With players able to bet 25% more during the game, this is a major value driver for operators. This is only set to become more significant with the continued growth of live esports betting.
Finally, we have comprehensive margin management, and this is important for operators targeting the region because esports bettors are sophisticated. They are not recreational players and have a deep understanding of how games work and the betting options available to them.
Our partners can set different margins across a range of factors such as pre-match, live, games, markets, and more.
This allows them to maximise their margin but also run promotions around particular games and markets, lowering the odds to make them more attractive on a specific game and then setting a higher margin on second and third-tier games to balance this off. 
How do you balance this approach for your partner operators, who may have different needs?
Our trading dashboard has been designed to put the power in an operator's hands. Their traders can manage everything from booking (such as by game, tournament tier, automated) to margin management (possibility to set different margins for different games, markets, tournaments) and more.We have many different markets, especially for live betting. For CS:GO, for instance, we have 60 pre-match markets and 24 live markets.
As an example, we have recently rolled out player markets for total kills over/under. This allows operators to increase revenues by offering markets on specific players and teams that are popular in that region or market. And it's becoming more and more popular.
What are PandaScore's goals for 2022 and esports?
Esports will continue on its rapid growth trajectory. It is already in the top five sports in some markets and I believe this will become the case in more and more regions in 2022. Offline tournaments are also returning which will be a further catalyst for growth.
Regarding PandaScore, we will continue to increase the scale and scope of our coverage and particularly when it comes to local coverage. This will be driven in part by cooperating with local tournaments and securing additional data partnerships.
We will keep building out our market and product offerings – player markets have launched with CS:GO but we plan to extend this to other games such as Dota 2. We are also working on offering multiples for specific games with a bet builder feature also in the works.
2022 is set to be another breakthrough year for esports and esports betting, and as always PandaScore will be at the cutting edge of this incredible sector.
Roundtable: Marketing responsibly within a stricter environment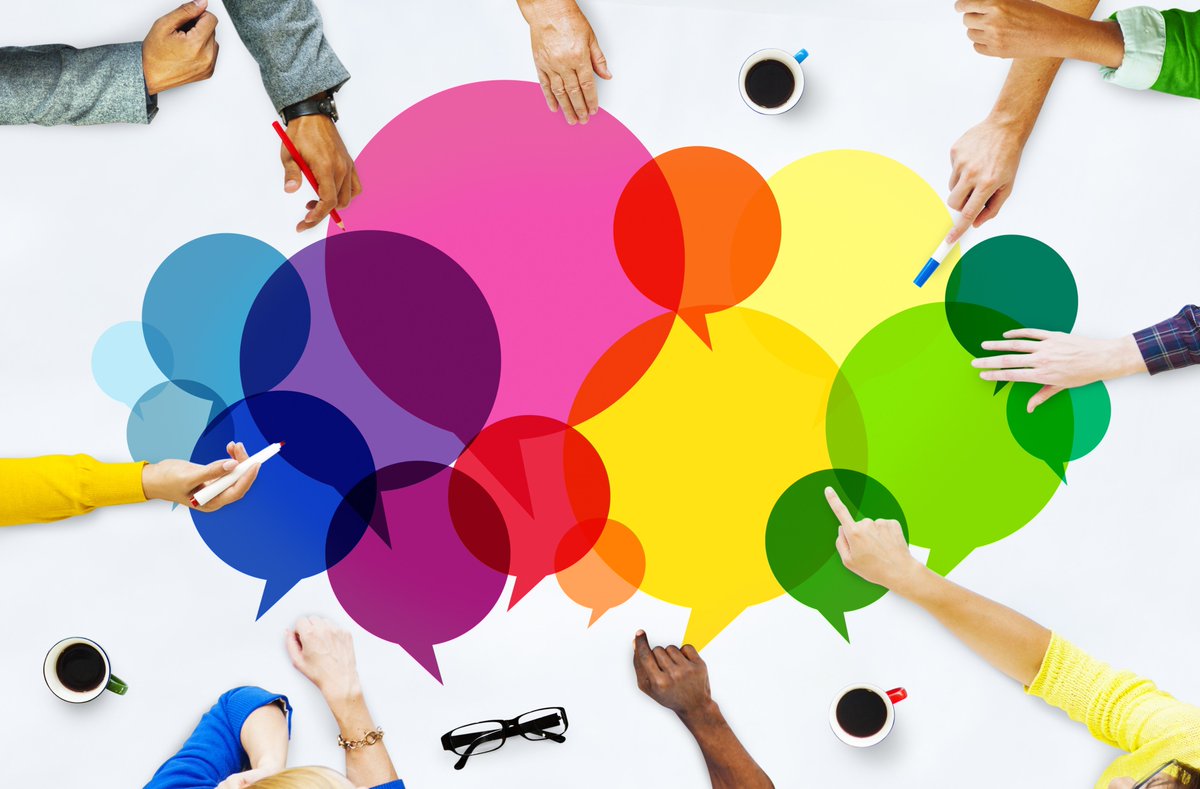 Reading Time:
6
minutes
With emerging markets and countries taking a stricter approach to regulation in recent weeks, the subject of responsible marketing remains high on the agenda.
As an industry we understand the importance of being safe and responsible when engaging with end users with marketing material, but how exactly are operators and suppliers working together to ensure that best practices are maintained on a daily basis?
We asked Daniela Speranza, Head of Compliance at Betsson, Liesbeth Oost, Sustainability Manager at Aspire Global and Peter Christian Noer, Head of Country Managers at Soft2Bet, to discuss the tools and measures that are being utilised to improve the execution of responsible marketing.
Given the increased scrutiny around marketing across multiple regulated markets, do you think more can be done at platform level to support operators in their efforts to be more responsible?
Peter Christian Noer: Yes and no, we believe the responsibility falls on every operator, to ensure its marketing practices are kept in line with regulations. However, the more tools that can be provided the better. Especially in terms of targeting, so that operators can filter out under-age people easily.
It all comes down to data and what opportunities the platform provider has in place, if the system is kept secure and a trusted source of compliant traffic, then increased marketing budgets will be allocated to the platform.
Overall, it is in everyone's interest that the platform can offer great protection, betting and data tools, although the responsibility of the allocated marketing budget should always fall on the operator.
Daniela Speranza: Yes, ideally platforms would be designed with responsible gambling considerations at their core, making it simpler for operators to achieve their objectives in this sense and comply with their ever-increasing obligations. For example, if platforms were to be tailored to cover market-specific legislation and advertising standards, I believe that it would be easier to protect the end-user, this of course being the ultimate goal of any responsible gambling requirements. The greatest thing about software is that it is plastic, and it can be moulded as we desire. This benefit must be used to our advantage as operators, always subject to the exigencies of the market competition, of course.
Furthermore, artificial intelligence and real-time alerting models can be integrated with platforms to provide efficient monitoring and analyses, enabling operators to interact proactively with players and ultimately providing end-users with the ability to make informed choices.
Liesbeth Oost: With AI and machine learning technology coming on in leaps and bounds in recent years, there's a lot more that providers can do for operators in this space. For instance, in the world of affiliate marketing, an operator can have dozens of affiliates and the operator is responsible for ensuring each one remains compliant. When platform providers invest in developing the right solution, they have the ability to offer greater oversight on affiliates. This leaves the operator open to a lot less risk, which is a huge step forward, especially as stricter marketing rules are being enforced.
The industry has embraced a lot of different aspects of sustainability such as responsible marketing in the last two years. It's easy to see how that is becoming more a part of the culture now, and this isn't purely motivated by a fear of getting fined. Embracing compliance has led to better business, so it is no surprise that doing so with responsible marketing, for which Aspire is a strong advocate, has had a similar impact. It would be fantastic to see those efforts replicated in the wider industry, which could only serve to benefit operators.
What are the key differences between different jurisdictions approach to responsible marketing?
Liesbeth Oost: There are massive differences between jurisdictions. However, one steadily emerging trend is the markets that have regulated most recently seem to be the strictest. In the Netherlands, which has recently introduced its new regulatory framework, penalties on advertising violations result in non-eligibility to apply for a license.
Elsewhere, the US is very serious about each business' role in the environment and its overall social governance. Embedding a culture of responsible gambling in a newly regulated country bodes well for the future of the market, promoting safer gaming experiences that players can enjoy.
Daniela Speranza: Whilst the intention of responsible marketing measures in different jurisdictions is more or less the same, namely, to reduce rates of gambling addiction and ramp up player protection efforts, especially for vulnerable groups such as problem gamblers and minors, there are key differences when it comes to how different jurisdictions approach it.
Certain measures in jurisdictions which do permit marketing are often similar regarding what can and cannot be included in communications regarding marketing material. For example, requiring ads to be socially responsible, not targeting minors or portraying sexual content.
At Betsson, we believe that advertising is vital for channelisation. Associations like the European Gaming & Betting Association's (EGBA) are aiming to set long-term standards for gambling advertising content in Europe. Betsson is a member of EGBA and follows its Code of Conduct on Responsible Advertising for Online Gambling with a firm commitment on responsible gambling.
Peter Christian Noer: I wouldn't say that there are many differences. Overall, they are quite similar with each jurisdiction having a unique trait. For example, some regulators will want a license number included in banners whereas others don't mind.
The main rules to follow are quite consistent, such as not targeting minors, following good marketing practices, indicating terms associated with offers, offering full terms and including references to responsible gambling helplines or services.
Perhaps one of the biggest differences between jurisdictions is how many disclaimers need to be included. However, in my opinion, this doesn't serve much of a purpose. In certain jurisdictions, regulators differentiate the number of disclaimers based on the market channel, as some allow for more to be included. However, this allows these regulators to bloat the requirements. I personally fail to see the point of including several disclaimer sentences in marketing messages, no one reads them, and, in any case, they are available online.
What sort of solutions does your company provide in supporting operators with their responsible marketing efforts?
Peter Christian Noer: As an operator ourselves, we mostly rely on the tools provided by partners at our disposal. In general, we maintain a strong level of communication with our provides and external partners.
We also normally work with partners that have operated within the industry before, since they have experience with special regulatory, technical and business requirements. More importantly they'll also understand that our iGaming industry probably has more restrictions than others.
Since players' trust is crucial in all markets, it's also important that we as an operator market ourselves in a responsible and balanced manner. We also ensure that we stay within the guidelines and not go outside of them. Facing courts for marketing violations not only hurts the operator but the industry as a whole. We must acknowledge that we are an easy target and that we should all work collectively to improve the presentation of our offers so that they are clear and fair, otherwise future marketing restrictions will continue.
Daniela Speranza: Betsson understands the importance of identifying early signs of potential gambling-related harm and with this in mind, constantly invests in technology to develop automation and tools to help identify end-users at risk, such as late-night gamblers, chasing losses, heavy spenders, frequent depositors and limits being changed frequently. Our in-house built RG Prediction Tool with the help of various other reports, alerts and escalation processes is in use by a dedicated safer gambling team that is collating all data, analysing, and using the outcomes for interactions and interventions.
Betsson also ensures that marketing and advertising efforts are conducted in a socially responsible manner. Marketing and advertising communications are not aimed at, nor appeal to, underage persons (i.e., any age below the legal age for gambling in any jurisdiction where the communication is targeted) and carry appropriate warnings about underage gambling.  By way of example, no logos or names of gambling products or services are found on products intended to be used or worn by underage persons. Advertising is not shown on any websites that children may frequent; YouTube and social media content are age-gated; celebrities or prolific persons are not used in marketing if they are under the age of 25, and persons that are shown, are shown to be gambling responsibly, for example no links to alcohol and gambling together.
The Compliance team is well integrated with the marketing teams and provides guidelines and training so that marketing is responsible and meets the various regulatory standards of moderation. Furthermore, the Compliance team oversees these functions to ensure that published marketing material follows internal guidelines and policies.
Liesbeth Oost: A huge challenge for most operators is how they monitor their affiliate partners to ensure they are always compliant. Overseeing every aspect of how multiple affiliates are performing is a massive task that cannot be done without the support of technology. To help with this, Aspire has partnered with Rightlander, which offers a range of solutions for affiliate compliance monitoring. Through its technology, we can identify affiliates bidding on client brand names, hijacking traffic and using their own tracking codes to intercept traffic.
Significant strides have been made in the world of machine learning and AI, which means that advanced platforms can actively optimise campaigns to a much greater extent and reduce the need for judgement calls on employees' part. Most importantly for this issue, these tools can monitor a huge number of sites and flag any that may not be compliant in that market in an efficient manner.
Although our operating partners take care of their own marketing and relationships with affiliates, we are equipped to assist them in their operations and provide them with a service that ensures affiliates are not misrepresenting their brand.