Golden Opportunity: 2020 brings ambitious release roadmap for Golden Rock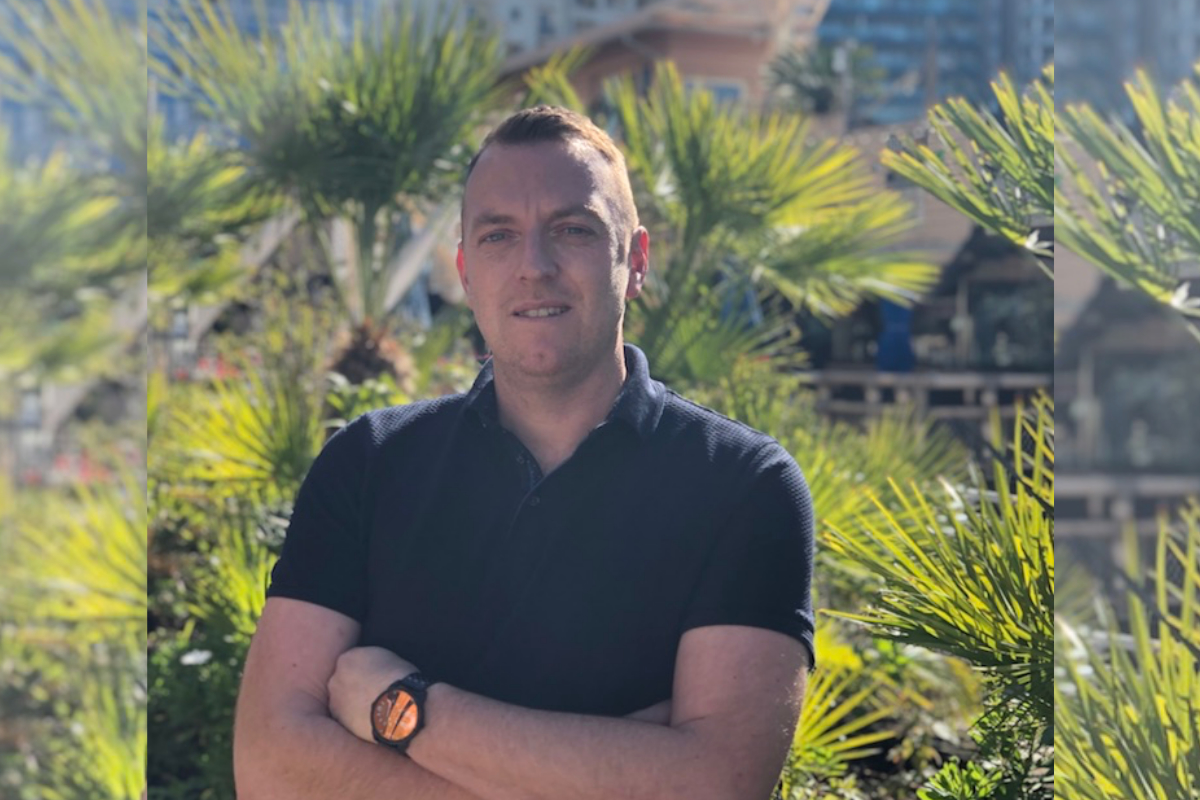 Reading Time:
4
minutes
Following his career move from industry giants IGT, Microgaming and Pragmatic to becoming Head of Commercial for the innovative slot and table game start-up Golden Rock Studios, Shane Regan is well versed in what success looks like. As Golden Rock prepares to unleash its groundbreaking RouletteX2 table game as part of an impressive 2020 release roster, Regan reveals what makes this start-up stand out in a crowded marketplace…
In your role, how do you instil a culture of innovation in terms of practical steps in line with the Golden Rock brand ethos?
Being one of the first people to join Golden Rock Studios, I have had the pleasure of helping shape the brand ethos and culture within the business. We are always striving to be a fun yet progressive place to work and this is already evident in the general feedback we receive and the close partnerships we have been able to build up before we went live with our first game. One of the key factors in ensuring we are innovative in the way we work and not just innovative in the product area is that we hire experienced and creative people who are able to bring across a wealth of various skills and ideas to help us keep to our ideals as a business.
How would you describe the differences between working at major brands and moving to a new start-up studio?
Firstly I must say that each of the previous companies I have worked for are all very different but all have a similar goal and that is to keep growing the business and finding the right formulas to keep delivering innovative content, some do it better than others, but all companies recognise that is what it takes to maintain a strong presence in this ever growing industry. So having spent the last eight years working in these varied environments this has definitely helped me to understand what ideas and processes would work best in a start-up company like Golden Rock Studios.
Is there more opportunity for creative freedom and is this part of why you transitioned to Golden Rock?
There is a lot more creative freedom available in my role within Golden Rock Studios. I have joined a company with no preconceptions of what success looks like, there are no legacy processes or systems holding us back and I have been given creative licence to develop the companies commercial strategy for the short and long term. This actually goes for each new member of the team, as people join the business and new roles are created, we are all encouraged to put our stamp on the role and use our experiences to help shape the processes and expectations for the business.
You're launching RouletteX2, can you tell us a bit more about this and how it will impact your overall strategy for the year ahead?
If you are going to compete with Table Games you have to innovate and bring something new to the table. RouletteX2 is the first of six exciting new table games which we aim to have out by the end of 2020. The strategy for table games is to make sure we work closely with all the key operators to ensure that we build and supply content which meets the needs of the business and also gives something new to players.
RouletteX2 is a well-polished version of the European Roulette game but with innovative features such as Fast Chips allowing players to place multiple chips on a the same time with a single swipe action. We also have a very a powerful reward mechanic like no other, with a unique dice feature potentially gifting players with double winnings for free on every spin, whilst retaining the standard odds expected without taking anything away from the player – our motto for this game is "If you can win double your payout with RouletteX2, why would you ever play any other Roulette game again?!"
As someone with experience across the industry, where do you see the big wins taking place in gaming, both in terms of technology and geography?
I don't see future technologies such as VR or AI having any kind of major impact on the industry in the foreseeable future if I am going to be honest. Whenever I see these innovative products or ideas, they just look like that are being done for the sake of appearing to be innovative and forward thinking, however in my opinion the target customer base for our gaming products do not need this change. I believe customers want speed and efficiency more than innovative change in what they already love. Better loading times, better stability in gameplay, better efficiency and KYC with casino withdrawals and registrations etc. Although I should mention that I do also believe that the companies who invest properly into their tech stack and ensure they have solid and agile promotional tools will always prevail when it comes to driving growth within their areas.
With regards to the geography winners, big opportunities lie in North and South America as they open up more markets, as well as Japan, India and Africa being touted by many as having big potential for growth. But with regulated markets tightening up requirements and also with tax being a key factor in where a lot of people operate, the landscape is always changing.
What can you tell us about the year ahead?
For Golden Rock Studios, 2020 has already started off with us being very busy and active on the commercial side of our business. Star Gods, our second game and the first of an ambitious roadmap planned for 2020, went live. Initially it was launched as an early exclusive to the GVC Group brands and they showed great support and faith in us by giving the game a big promotional push before the game was released to the whole Microgaming network in January. We actually have 16 Slots and six Table games all currently in various stages of development, as well as an innovative product feature which will be available in all our Slots games from the second half of this year. So taking all this into account and the fact that we are now growing in terms of customers and products, 2020 is going to be a huge year for Golden Rock Studios!
Q&A: Chris Armes Takes Charge as High 5 Games' CTO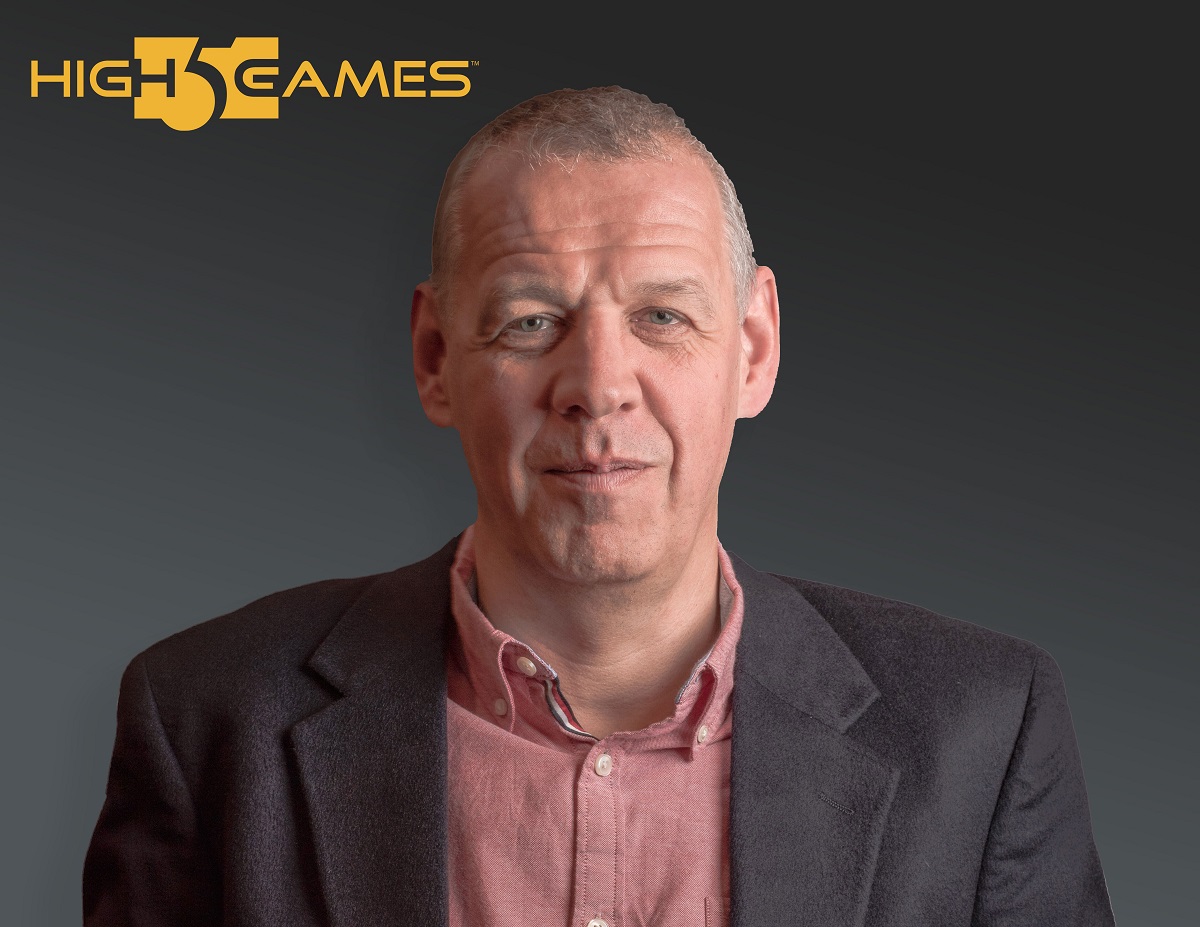 Reading Time:
3
minutes
High 5 Games bolsters their executive leadership team with Chief Technology Officer, Chris Armes.
Chris brings to High 5 Games the experience of having managed global engineering teams for several Fortune 100 companies over the past 25 years. Since moving into iGaming in 2017, he's never looked back and compares the burgeoning industry today to the dotcom business during the boom in the mid to late 90s.
In his position as CTO, Chris works closely with Jerry Wilson, who is in charge of creative strategy for game content and brands at High 5 Games. Another ally Chris counts on to help him meet deliverables is Gino Fratto, who leads the product and project management teams.
We put Chris under the spotlight to answer a few questions about what led him to High 5 Games, his management style and the challenges and opportunities presented by his new role.
Could you please tell us about how you got to where you are now?
Chris: My background is in software development and engineering on large-scale international projects. Throughout my career I've been fortunate to have been part of and manage many high-performing global teams across the full spectrum of the delivery experience. In every organization where I've led technology, my strong suit is the ability to balance product and customer needs to ensure the success and sustainability of any solution my team delivers.
How do you see your role as the CTO at High 5 Games?
Chris: I'm responsible for leading the development and implementation of the technology strategy for High 5 Games. This involves overseeing everything from building platforms to developing the technology behind H5G's industry-leading games. Another key process I must carefully manage and oversee in my CTO role, is taking fresh products and features through the rigorous phases of testing and deployment before they are brought to market for our customers.
What is the best way to build and nurture a technical team in the iGaming space?
Chris: As a leader of a tech organization, you and the business are only as good as the team you build, which is why building the best technical team is your key to success. iGaming today reminds me a lot of the dotcom business during the boom when business differentiation was by finding people with the right kind of experience to join their team. Having a globally dispersed business is an opportunity to build a more talent-diverse team but close collaboration must be a focal point to get the most out of every individual.
How do you approach the challenge of aligning your engineers and developers with the broader objectives of the business?
Chris: The best way for teams to see the value of their work and how it contributes to the company's vision, is to communicate these goals across the entire organization. This communication should be ongoing so that it forms part of the culture and everyone is aligned with these objectives. The biggest challenge often lies in balancing technological innovation with time to market. Engineers and product managers must be adept at delivering solutions through a phased approach. Being agile helps to ensure continuous innovation while at the same time preventing bottlenecks when a final product can't be delivered all at once.
How do you balance the need for innovation with the stability and reliability required in a tech environment?
Chris: It's important to have a regular release cadence for products and features which accounts for factors such as quality and time. If a technical solution is not ready for release, it's often better to hold off and prevent a negative customer experience. The 'tech debt' that can accumulate when choosing an easy quick-fix over a better, more time-consuming solution, is another key consideration when project planning. I strive to create a team environment where we are not only solving problems but continually disrupting, so time is built into sprints for not only addressing the unexpected but innovation as well.

"As a leader of a tech organization, you and the business are only as good as the team you build, which is why building the best technical team is the key to success."
Exclusive Q&A with Alex Morgan-Moodie, Senior Director, Worldpay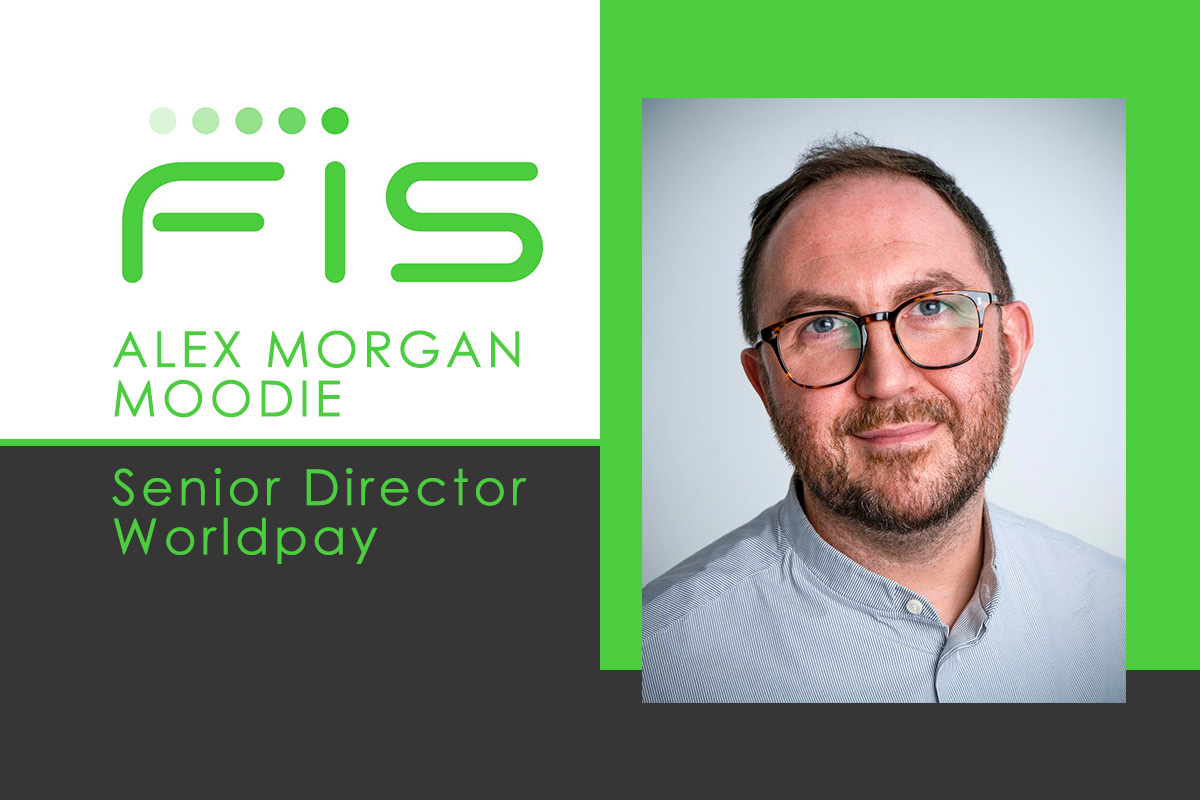 Reading Time:
4
minutes
We talk here with a passionate gaming industry professional, mainly about the risks of fraud.
Alex Morgan-Moodie, who currently holds the position of Senior Director, Vertical Growth focusing on Gaming Vertical at Worldpay, offers insightful and precise answers about various facets of fraud.
Q. We usually start with a quick bio. Our readers love it. Could you briefly narrate how you landed in the gaming industry and progressed?
A. I started in the gaming industry back in 2009 when I joined PokerStars as an analyst in the payments team. I was soon learning about payment trends and regulatory complexity from Europe to the US, Latin America and other emerging markets. From there I was hooked and after roles in product delivery and corporate development (including working on the integration of Sky Betting & Gaming into the group in 2018 and preparation for the company's subsequent acquisition by Flutter) I moved to Worldpay to lead our global Gaming vertical strategy.  The role felt made for me and I haven't looked back. My role may have expanded since I joined, but the gaming industry remains my passion.
Q. You joined Worldpay Gaming in September 2020. Could you describe your role and responsibilities?
A. As I mentioned, my role entails defining the strategy for Worldpay's presence in the Gaming industry together with my team. We support the commercial teams by defining our value proposition, keeping them abreast of trends and developments, and partner with our account managers to support our tier-1 customers in mid to long-range planning. We also work with Legal and Risk to explore new markets and help Product to define the gaming-specific product roadmap. Finally, we are the team that ensure Worldpay shows up at key events – ICE, G2E or our own merchant workshops for example. As you can see, it's pretty varied but the vertical itself is hugely important to Worldpay – we've been supporting customers here for over 20 years and have masses of experience working within operators themselves as well as being payments partners.
Q. You are talking about global digital fraud in London ICE – especially about how digital fraud in the gaming sector increasing even while the incidence of overall global fraud shows signs of decline. What do you think are the reasons why the gaming sector seems particularly vulnerable to fraud?
A. I think the story around fraud is an interesting one because we see fraud attempts in ecommerce increasing generally across the globe, driven in part by the shift online as people have reduced their in-person spending and usage of cash, so with more transactions online, there is more data. With that said, the increase of fraud in the gaming sector appears to be driven by the competitive nature of new, emerging markets and the types of bonus offers we've seen, such as in the US in order to gain market share. This leads to 'friendly fraud' or 'bonus abuse' where opportunists will attempt to create several accounts in order to take advantage of multiple offers. Thankfully, operators in general manage large teams and develop bespoke tools that go some way to managing that risk – but it is certainly a drag on growth.
Q. What are the challenges and opportunities in front of gaming entrepreneurs in balancing the risk of fraud versus the need to provide an amazingly seamless end-user experience?
A. Gaming consumers are savvy and demanding, and this means their expectations around user experience are high. Seamless and real-time are the key tenets and any additional checks – whether they are regulatory requirements, for fraud or in order to protect players for safer gambling purposes – need to fit into that seamless experience as far as possible. This means identifying tools that can operate in real-time whilst minimising the need for manual intervention. Thankfully payment solutions have come a long way since I first joined the industry and we are now able to offer solutions to ensure how a player pays or withdraws winnings is seamless and real-time wherever possible – something our research tells us drives loyalty for customers, which is essential when the marketplace is as competitive as it is.
Q. Now, tell us about the recent Worldpay FIS Global Gaming Payments Report. What are the key insights from that report that explores payments habits in over 40 markets and real-time payment trends?
A. The GGPR is a much-anticipated round up of industry trends and payments information. So it's a pleasure to be responsible for its delivery after years as an avid reader. This year, as well as the usual country profiles on key established and emerging markets in the industry, we've also done deep dives into trends such as the emergent fraud challenges mentioned above, as well as the opportunity presented by omnichannel gaming as users have returned to physical stores and suddenly operators want a single view of their customers across all of their physical and online stores. We also tackle the opportunities presented by improvements in virtual reality technology that will potentially give rise to gaming metaverses of the future, and our thoughts on how the industry is adapting to cryptocurrency/blockchain technology.
Q. Could you talk about the innovations and strategies Worldpay has adopted or planning to adopt to curb the growing fraud in the gaming sector?
A. At Worldpay, our role is to develop tools that augment operators' in-house solutions and provide yet more data points to help them identify and prevent fraud. We have seen huge success in the sector with our new Fraudsight tool, which uses machine learning to review the billions of transactions Worldpay is processing per annum and continuously update a set of configurable fraud rules for operators to help flag and prevent fraud, providing yet another layer of protection. This is already in the market with significant adoption in the gambling industry, and we're continuing to find innovative ways of curbing fraud in the gaming sector.
Q. New Neural Language Models (NLM) applications are emerging after the news-making launch of OpenAi's ChatGPT. How do you view such developments in the machine-learning sector with respect to the risk of fraud in the gaming sector?
A. As mentioned above, Fraudsight is already harnessing machine learning to improve how it identifies fraud. Beyond that, I think the possibility to harness AI technology advancements to refine existing tools and identify new ones is almost limitless. We invest in product innovation teams that are focused on identifying exactly that; so there are lots more to come!
International Women's Day feature w/ Tatev Harutyunyan, Strategic Programs Manager at Technamin and Nora Galstyan, Head of Compliance at Technamin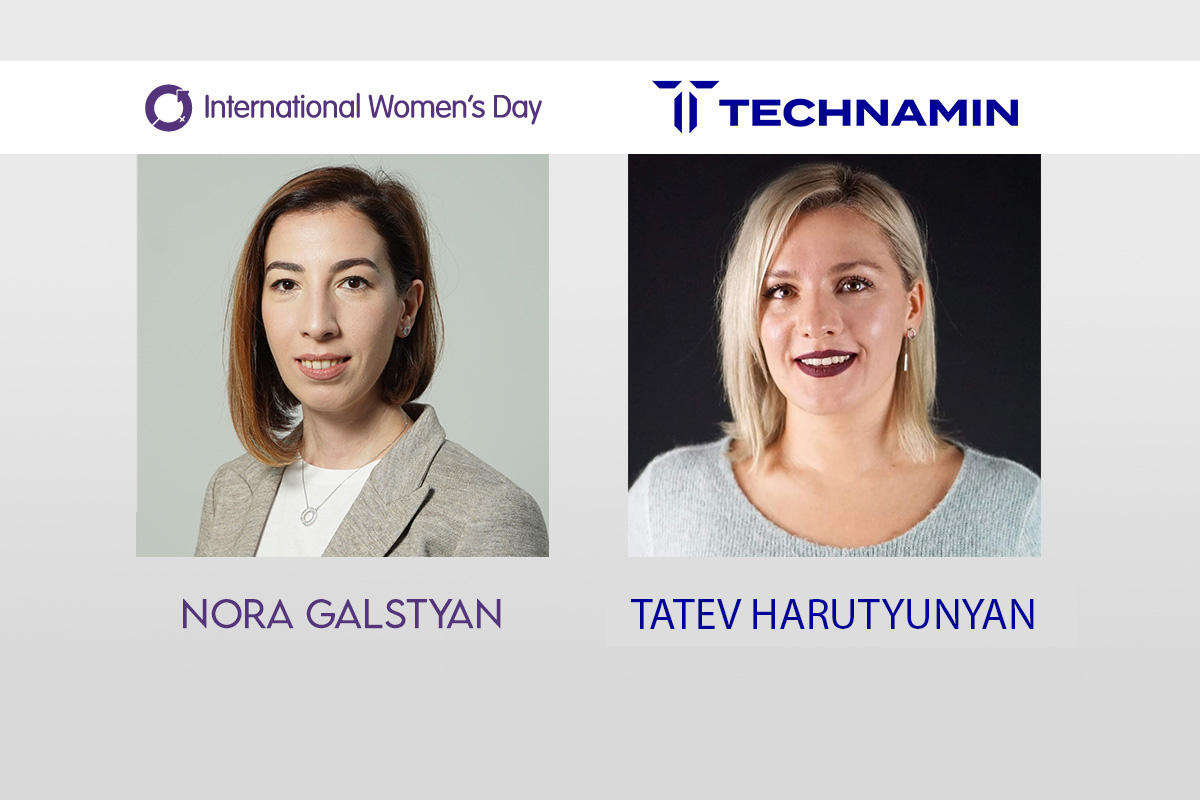 Reading Time:
3
minutes
What challenges/opportunities does the industry present to women in Armenia?
Nora Galstyan: There are over 20 iGaming industry representatives operating in Armenia, developing software products and making them available worldwide.  Taking into account that about 40% of staff in iGaming companies are women, it's a statistically proven fact that the opportunities given are manifold, and being a woman does not create any barriers in becoming a good specialist and having a great career in this industry.
Tatev Harutyunyan: As cliched as it may sound, I love my country, and one of the reasons is the equality and the respect that Armenia has for women. To put a long story short, we have never had such a notion that women are supposed to earn less than men for doing the exact same job simply because of their gender.
It doesn't mean that we don't have challenges or obstacles when being in an industry that is potentially more inclusive towards men. Rather, it's about your own mindset and your perception of the situation: a challenge – which must be turned into an opportunity.
From the start of your working career, how have things improved within the industry for women?
TH: We've had immeasurable progress within the industry (speaking globally here). Being in iGaming since 2016, I have seen the progress that women have been making and we could see more female C-level executives and consultants being hired, not to mention codes of conduct being created to ensure that the industry refrains from exploiting women, particularly at trade shows. It's all about respect.
NG: It was challenging for me, because I came from the pharmaceutical business to iGaming. Let's say from a highly bureaucratic, stable industry to a very fast changing, flexible environment where you really need to go the extra mile if you want to meet the industry's standards and regulations. As a result of this, you are in a constant learning loop and you grow as a professional, irrespective of your gender.
How does Technamin support women within the workplace environment?
NG:You are encouraged to bring your ideas to Technamin and make them happen!
No matter your gender, race, ethnicity, religion, or disability, our company gives you opportunities to use, grow and not be afraid to stumble along the way.
We have equal leading positions in the company which are run by women. I think that's a clear indicator of how Technamin treats women, creating a safe space which welcomes and values everyone's input.
TH: At Technamin, we have zero tolerance for discrimination, and truth be told, we don't even need to touch base on the topic of harassment as it is so non-existent. Speaking about it would not be even feasible, as it will never be an issue in our company. We focus on equality, and everyone here is respectful of fellow employees, giving each of them a fair and just opportunity.
Furthermore, our example here at Technamin challenges our fellow companies to, in turn, challenge their own gender stereotypes and make the workplace a safe environment.
Why is International Women's Day such an important landmark within the calendar?
TH: It's a celebration of a milestone per se – the milestone of the progress we've made over the decades. A day when we can celebrate the achievements of women without any gender bias.
Obviously there are other days which we celebrate as women, such as anniversaries, birthdays and Mother's Day, but those are rather individual. International Women's Day, on the other hand, is celebrated on a global scale so it is a truly unique day.
NG: I think that the message which International Women's Day is spreading is how crucial it is to lay foundations on which women can actualise and exceed their full potential in making a social impact, sans discrimination.
It is also the perfect opportunity to not only look back at what women have achieved over the years through their unity and strength, but also what that unity and strength yields for the present and the future. There are so many accounts of these accomplishments that we can celebrate, learn from and get inspired by.