Rivalo starts operating in Colombia as a casino games provider showcasing MGA Games productions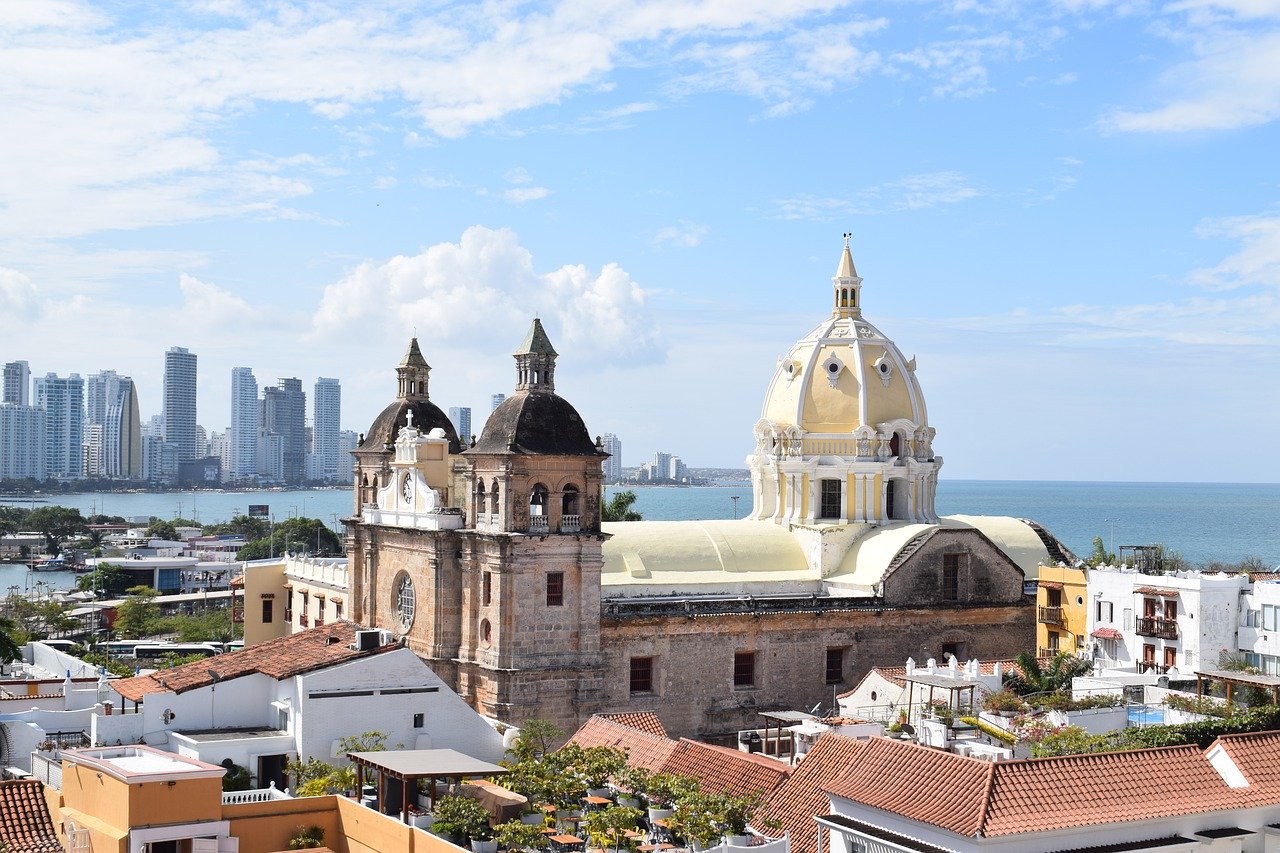 Reading Time:
2
minutes
Sports betting provider Rivalo ―one of Coljuegos' authorized companies that provides online games in Colombia― recently joined MGA Games' quest to operate also as a casino games provider. With this, Rivalo amped up its gambling product catalogue, which now includes slot machines and video games on top of its regular sports betting services.
In order to hit the casino games market, Rivalo decided to join forces with Spanish developer MGA Games, which already enjoys a long-lasting operating presence in Colombia. Rivalo has thus gained access to MGA Games gaming catalogue, including famous titles protected under copyright. From today, Rivalo's online platform showcases slot games such as Lucky Dragon and Wild Africa along with video bingo games such as Circus Bingo, Magician, Mariachis, Zeus and Sea, among many others.
The Country Manager of Rivalo for Colombia, Álvaro José Mosquera, said: "The beginning of our Casino offering represents a milestone in the development and positioning of the Rivalo brand, as a premium betting house in Colombia. At Rivalo we are very aware that our players expect only the best, and that is why we have decided to launch our casino offering only after achieving important adoption and penetration goals from our sports betting operation, we also wanted to make sure that the beginning of our Casino operations in the country would go hand in hand with an integral communication strategy which will soon be seen by all Colombians".
José Antonio Giacomelli, CEO of MGA Games, is highly satisfied with the agreement reached. "MGA Games has been after the Colombian market ever since the country regulated online gaming in 2016. When it comes to localized online content for global gaming operators, we are now regarded there as a major specialized company. The fact that Rivalo chose our game productions to set foot on the casino games industry in Colombia is a complete honour. We anticipate a very promising collaboration, which shall bring us one step further in our company strategy".
Colorado'S Sports Betting Industry Market Should Thrive When Games Are Back On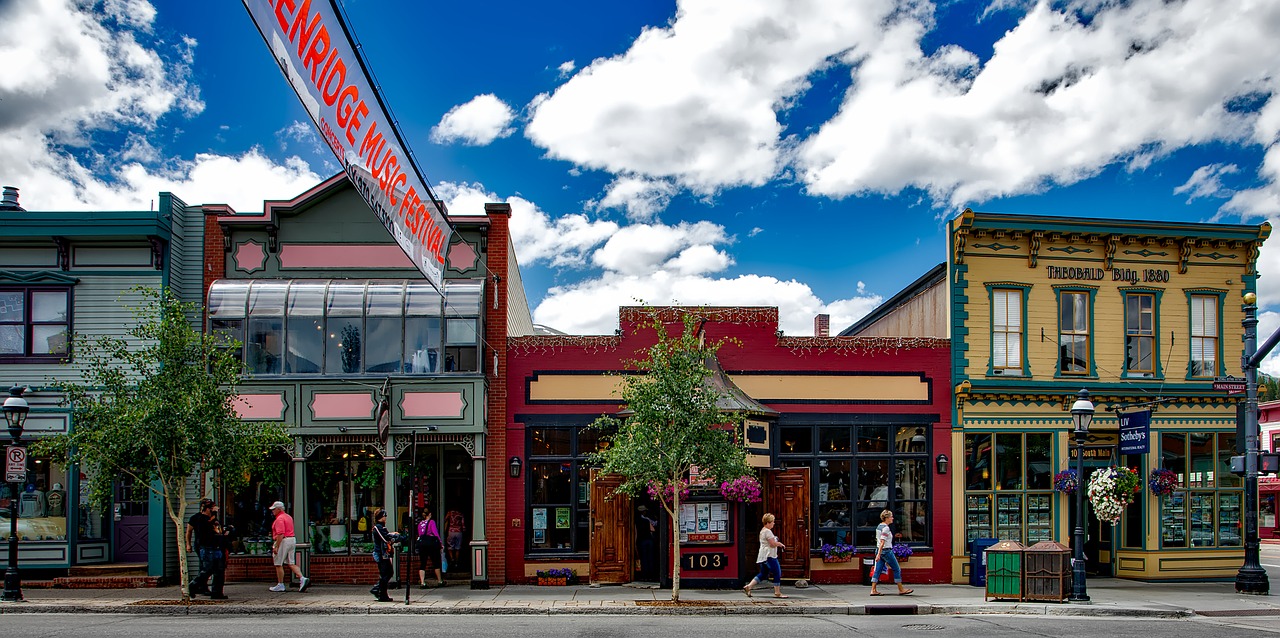 Reading Time:
3
minutes
Set to launch on May 1, Colorado could attract as much as $6 billion in sports bets annually, according to PlayColorado analysts
Colorado's fledgling sports betting industry will eventually generate billions of dollars in bets annually, hundreds of millions in operator revenue, and tens of millions in tax revenue, according to estimates by PlayColorado.com, which researches and analyzes the state's newly regulated sports betting market.
Despite the sports world being indefinitely shuttered in response to the COVID-19 pandemic, regulators are preparing for a May 1 launch of online and retail sports betting. When it does, Colorado will become the 18th state to have some form of legal sports betting. And the Centennial State has a bright future, capable at maturity of generating as much as $6 billion in sports bets annually, $400 million in gross operator revenue annually, and $40 million in annual tax revenue, according to PlayColorado projections.
"With a significant base of existing land-based casinos, a regulatory framework that will be attractive to operators, and one of the largest metropolitan markets in the country to draw from, Colorado is well-positioned to capitalize on sports betting," said Dustin Gouker, chief analyst for PlayColorado.com. "But assuming the industry does launch on May 1, it will be doing so in unprecedented circumstances with almost no sports to wager on. There are some advantages to a forced soft opening, but it also means that it will be some time before we learn with confidence just how Colorado's bettors will respond to legal sports betting."
Colorado regulators have been deliberate in creating a regulatory framework for casinos, opting for a later start date to ensure that the state gets sports betting right. Its 10% tax on net revenue is comparable to some of the most successful sports betting markets. New Jersey, which is neck and neck with Nevada as the nation's largest sports betting market, levies a 9.75% tax on revenue from retail sportsbooks and 13% on online sports betting revenue. Indiana, the No. 4 sports betting market in the U.S., taxes sports betting at a 9.5% rate.
In addition, Colorado has avoided some of the pitfalls of earlier adopters, such as imposing maximum bet limits, a decision state regulators left to operators.
"Colorado legislators and regulators have made many smart, measured decisions based on input from casinos, operators, and bettors, and that has led to the adoption of an excellent collection of rules and restrictions," Gouker said. "They have also had the undeniable benefit of seeing what has worked in other states. Colorado's methodical approach might have been frustrating to bettors by slowing the launch, but there is plenty to be encouraged about. Sports betting operators have inked partnerships and regulators are listening to stakeholders. That will serve Colorado well."
Until the COVID-19 pandemic subsides, bettors will largely have to wait to wager on anything other than futures on pro sports and a handful of international sports.
In other states, legal online casino and poker wagering has meant millions in additional revenue for operators and states, helping to bolster bottom lines during a difficult time in the gaming industry.
"There is no question that the revenue from online casinos and poker rooms has helped operators in states such as New Jersey and Pennsylvania weather the shutdowns of land-based casinos and essentially all sports," Gouker said. "Coloradoans will likely someday decide if and when the time is right to legalize online casino wagering. In the meantime, it has put the right framework in place for its sports betting industry to thrive once sports are played again."
For more information and analysis on regulated sports betting in Colorado, visit PlayColorado.com/news.
Inspired Virtual Sports Are Filling The Live Sports Gap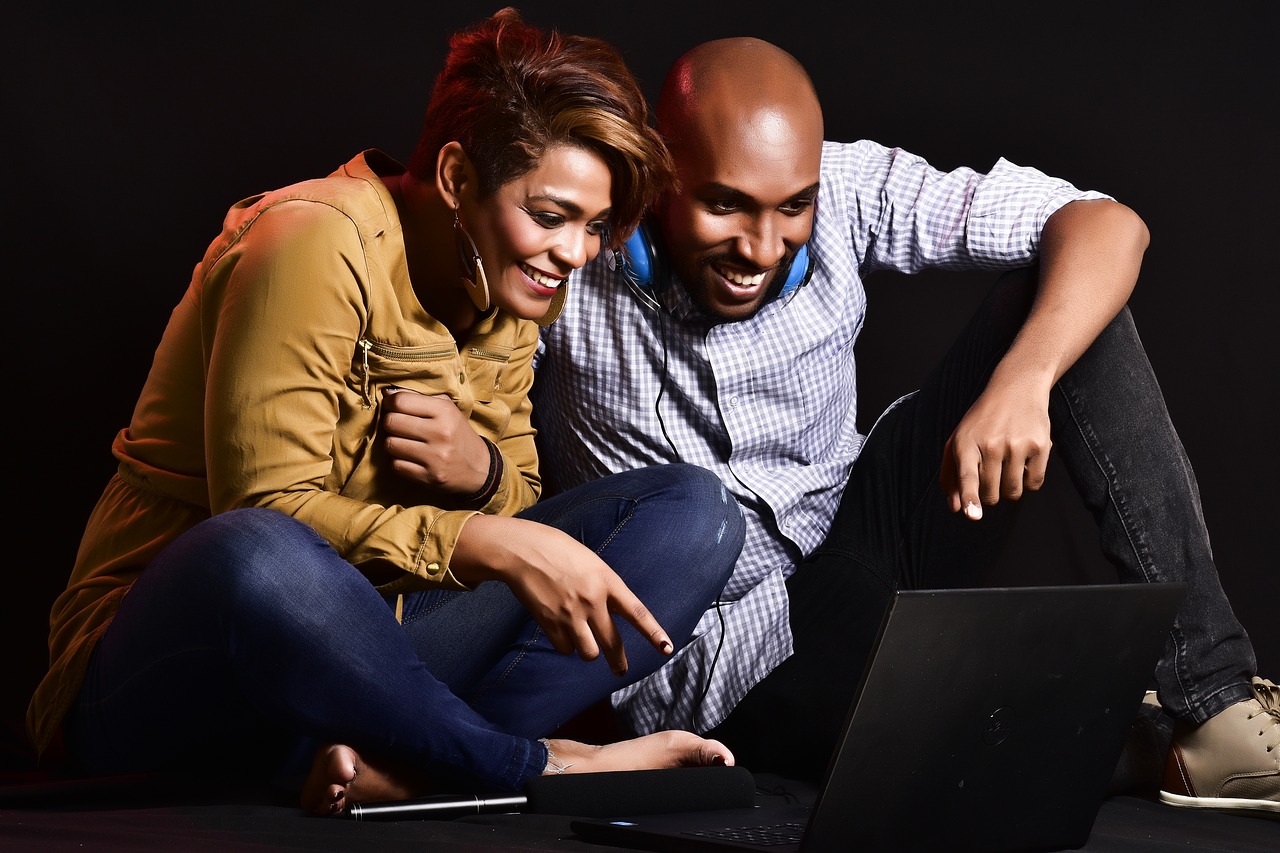 Reading Time:
2
minutes
4.8 million viewers tuned in to watch the Virtual Grand National 2020 created by Inspired Entertainment, Inc. (Inspired") (NASDAQ: INSE), the Company announced today. Potters Corner won the virtual race, but the real winner was NHS Charities Together, the UK National Health Service organization that will receive the event's approximately £2.6 million in profits, donated by Inspired and all bookmakers operators as part of the fight against COVID-19.
Inspired's Virtual Grand National was televised on ITV in the UK at 5:00 PM on Saturday, April 4, 2020, in place of this year's Randox Health Grand National, which was canceled due to ongoing COVID-19 concerns. Featuring a stunning, fully accurate re-creation of the Aintree Racecourse, Inspired delivered an ultra-realistic 3D CGI representation of The Grand National, as officially licensed by the Jockey Club, allowing viewers to experience the world's most exciting and iconic steeplechase using the latest, best-in-class graphics animation.
"Virtual Racing has predominantly been used as an added feature, providing a continual stream of betting content during quiet periods or leading up to some of the biggest sporting events. However, this year's race has proven Virtual Sports are realistic enough to take center stage," said Steve Rogers, Chief Commercial Officer of Virtual Sports for Inspired. "In addition to the extensive viewership, Virtual Grand National was trending second worldwide on Twitter on Saturday.   This is a great example of how Virtual Sports can plug the gap and bring people together for some relief during these difficult times just as real sports do."
The Virtual Grand National TV special featured the 40 horses and riders who were most likely to run in the Aintree spectacular. 18-1 shot Potters Corner, the Coral Welsh Grand National winner, clung on to beat Walk In The Mill, earning a place in the virtual history books. Tiger Roll, who won the 2018 Virtual Grand National and was the 2018 and 2019 Grand National champion, was the 5-1 favorite but finished fourth.
Major betting operators throughout the UK offered odds on the Virtual Grand National and contributed their profits from the race to NHS Charities Together as did Inspired.
Announcing the donation to NHS Charities Together, Betting and Gaming Council Chief Executive Michael Dugher said, "We are overwhelmed with the public support for the Virtual Grand National and for NHS Charities Together. Millions joined in the fun in honor of one of Britain's greatest sporting events and helped raise a fantastic amount for our brave heroes in the NHS. It was heartwarming to see pictures on social media of so many people enjoying themselves."
Inspired's Virtual Sports uses life-like graphics to mimic the experience of real sports betting, thanks to the technology that has evolved over nearly two decades. Each event lasts around 90 seconds and games are designed to be easy to play.   Inspired has the largest array of sports available 24/7, providing a consistent stream of sports betting content, even at times when live sports are not feasible. Virtual Sports provide new revenue streams for gaming providers that can be easily integrated into existing sportsbooks and websites.   Trailers and demos of the latest Virtual Sports offerings are available at www.inseinc.com/virtuals/.
German Court Orders Suspension of Sports Betting Licensing Process Until Further Notice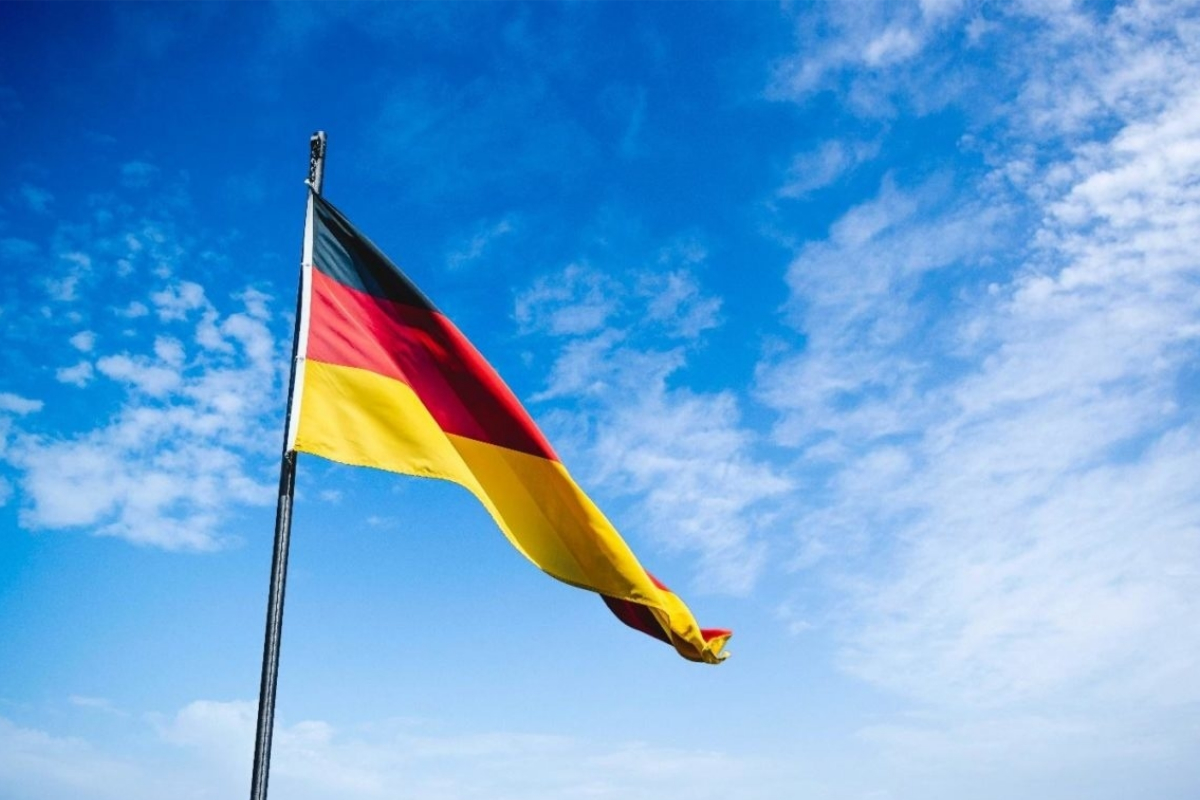 Reading Time:
< 1
minute
The Darmstadt Administrative Court in Germany has ordered to suspend the nationwide sports betting licensing process until further notice. The move came after an Austrian betting operator, which is not a member of the German Sports Betting Association (DSWV), claimed that the licensing procedure was not transparent and non-discriminatory.
"The decision of the court is a big blow to our members. Even though we were promised concessions by the legislator back in 2012, an early approval, which should have been made possible by the State Treaty on Gaming, which has been in effect since the beginning of the year, is now once again in the stars," Mathias Dahms, President of DSWV, said.
"It is particularly annoying that there could have been permits for a long time. The Gambling Council (Glücksspielkollegiums) has not been able to reach an agreement for weeks, even though decisions were all set to be made. This body of 16 competent officials from the state ministries is responsible for the final release of the permits," he added.
"Sports betting providers in Germany are once again denied access to a regulated market and thus legal certainty. The applicants have once again invested a lot of effort and energy into the process and prepared for the regulated market. I also feel sorry for the employees in the Hessian Ministry of the Interior and the Darmstadt Regional Council, who have been very committed in the past few months to finally make the approval process a success. We hope the authorities can continue to issue permits quickly," Dahms added.