The Gambler's Fallacy is a Crutch for Bitcoin Adoption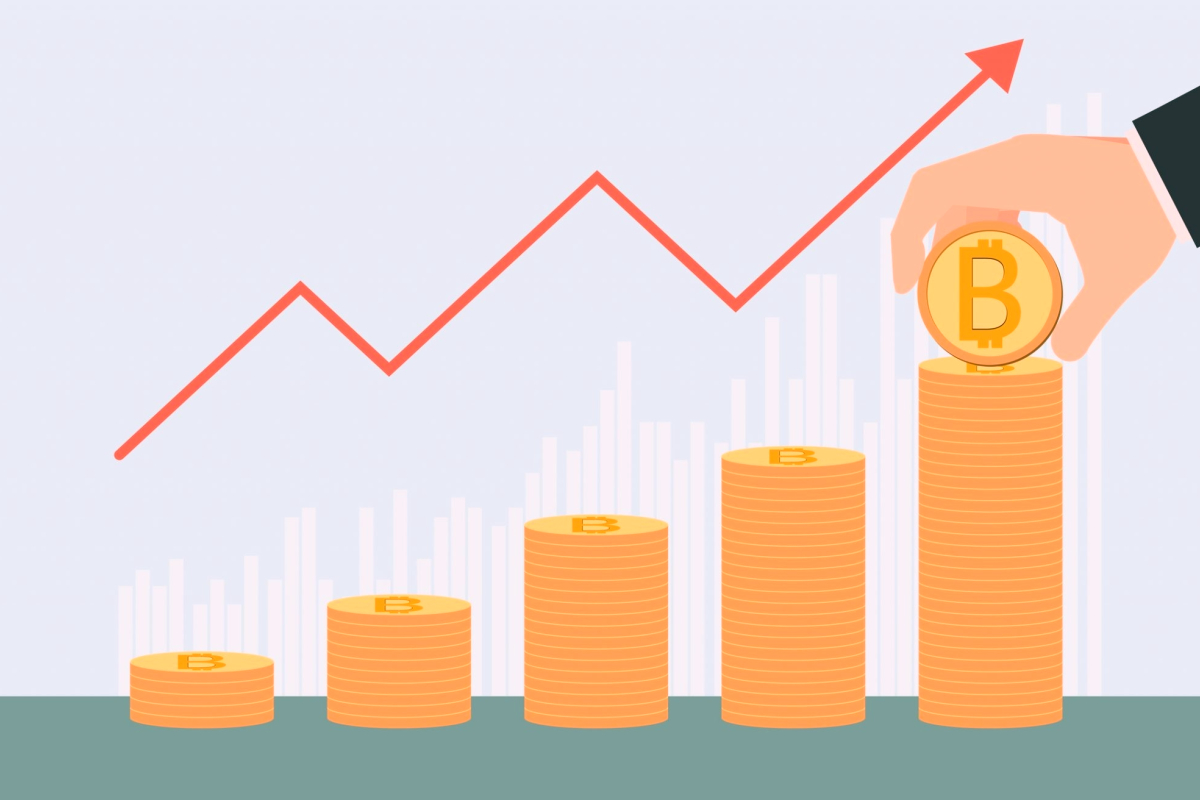 Reading Time:
3
minutes
By Ray Sze, Head of Games at Bitcoin.com, who has extensive experience in the gaming industry that stretches back more than a decade. 
Gambling is a human institution and has been for millennia. It has been there along the way with religion, relationships, and sports as a regular institution in our lives. Many hopes and dreams have been validated and destroyed on the whims of a game of dice or roulette wheel. There is an explanation though – The Gambler's Fallacy. This logical premise is cemented in the human psyche and is why gambling continues to thrive as an industry today — the same as it did in Babylon.
Today however, gambling is a much different phenomenon than its ancient predecessors. Americans bet $149 billion illegally on sports in 2015, and digital casinos rake in profits that compete with their physical counterparts on the Las Vegas strip.
Internationally, gambling havens like Monaco and Macau thrive on the same predilections for gambling that enabled hotbeds of underground casinos to emerge in the first place.
But the digital world is where gambling is poised to continue its rapid growth. No longer can fortunes explicitly be made and lost at a physical card table. Poker celebrities continually arise out of vaunted online poker circles to hit the floor at world championships hosted by the likes of MGM and The Venetian.
And cryptocurrencies are positioned to become an integral component of the proliferation of digital gambling.
An Already Changing Landscape 
A cursory glance at some of the leading online gambling venues (e.g., Bovada), reveals that these platforms are already embracing cryptocurrencies.
For example, before the emergence of bitcoin, online gambling platforms typically had to pay out winners via cashier's checks (delivered by snail mail) or chargebacks to the user's credit/debit card. A cashier's check is about the slowest route to pay someone and is, obviously, not ideal in 2020. Chargebacks to cards were admittedly popular for a while, but they exposed Americans (illegally online gambling) to the whims of their banks and formed a trail of breadcrumbs for authorities investigating online platforms.
Enter bitcoin.
Nearly every popular online gambling site that earned its stripes in the early 2000s is embracing bitcoin. It reduces regulatory exposure on the part of the bookie (i.e., the platform), and makes payments quicker, more anonymous, and less costly. Bitcoin is naturally congruent with digital gambling.
And the second-order effects on bitcoin's adoption are important to recognize.
Gambling is an Adoption Crutch for Bitcoin
People who gamble, and are not familiar with bitcoin, will progressively be exposed to the legacy cryptocurrency as their presence on digital gambling platforms increases. It will progress out of necessity and convenience too, not out of some ideological loyalty to bitcoin.
If you're gambling on an online platform, what's the better option?
Risk problems with your bank and not receive your payout by using the card chargeback method.

Wait for 2 – 4 weeks to receive a check in the mail.

Download a bitcoin wallet and use that for instant payouts for the remainder of your gambling voyage.
Option 3 is clearly the most convenient.
Bitcoin adoption based on convenience is also a unique adoption curve for the cryptocurrency. Outside of online gambling, bitcoin is primarily "convenient" in the context of stashing funds from oppressive governments, circumventing capital controls, or sending lucrative sums to another person/entity with strong security and speed assurances. Outside of those contexts, bitcoin is not well understood by the public and is inconvenient to use.
The user-experience of wallets in the bitcoin market is rapidly improving, but gambling may be the crutch it can lean on in the near future.
For example, digital casinos aren't solely emerging as competitors to Las Vegas casinos, they're arising exclusively as bitcoin casinos — like Bitcoin Games. These digital gambling platforms emphasize the speed of payouts, transparency, and privacy. Not to mention they're populated with new types of games and (in many cases) open-source code on a blockchain to enable gamblers to verify that they're not being taken to the woodshed by the house.
And once these casinos start embedding more advanced sportsbooks? Lookout. Especially considering the NBA's recent warming to the idea of enabling legal gambling on its games.
Digital global gambling statistics are challenging to coalesce due to fragmented regulations and the illegal nature of its existence with many private bookies, but what's evident is the massive scale of the industry. Online gambling has grown virtually linearly over the last decade and the industry as a whole is projected to expand by a CAGR of 8.7 percent through 2024.
With an estimated 26 percent of the world's population gambling at some point, that's an enormous opportunity to onboard more users to bitcoin — an adoption crutch often overlooked as we enter the 2020s.
Online Gambling & Bitcoin SV: a partnership fit for purpose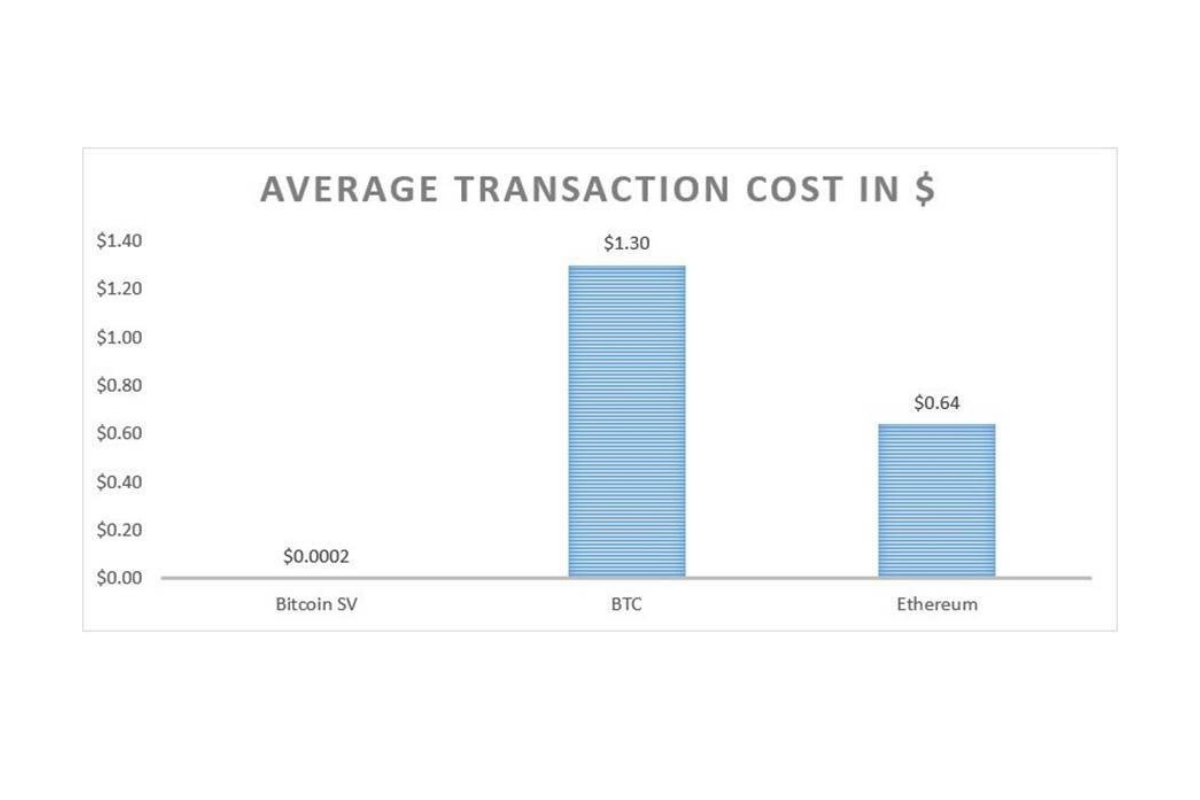 Reading Time:
2
minutes
For years, the gambling industry has been told bitcoin is the future but, as yet, there has been little substance to match the hype. CalvinAyre.com aim to bring simplicity and accessibility to world they feel is not being utilized simply through the understandable fear of the unknown.
The top line benefits should catch the eye enough to at least help betting operators read further: no chargebacks (the blockchain is an immutable ledger) and VERY low (less than a cent) transaction fees.
But here's the bit that you may not know: Bitcoin in its original format (Bitcoin SV) is way more than a payment system, it benefits players, regulators, content providers and operators. The CalvinAyre.com Bitcoin for Gambling resource page offers detail on the what, why and how of bitcoin integration.
BSV also offers 'provably fair' gaming. How so? By recording game data on the Bitcoin SV blockchain. By writing slot spins or hand histories to the public ledger, recording the random seed that created them, players can then access these seeds and use the game's algorithm, either provided on the operators site or a third party providers, to recreate the results for themselves.
But isn't bitcoin all 'black market' and 'dark web'? In a lot of instances, yes, but not with BSV. How so? Due to BSV's commitment to follow laws and regulations, which all Bitcoin SV businesses subscribe to. BSV is an immutable ledger so every transaction and piece of data stored is transparent. Private does not mean anonymous.
Should you wish to speak directly to a real human about the benefits of BSV and your business please contact [email protected] and we'll help you find the perfect solution.
SOURCE CalvinAyre.com
Putin Signs Bill on Digital financial Assets into Law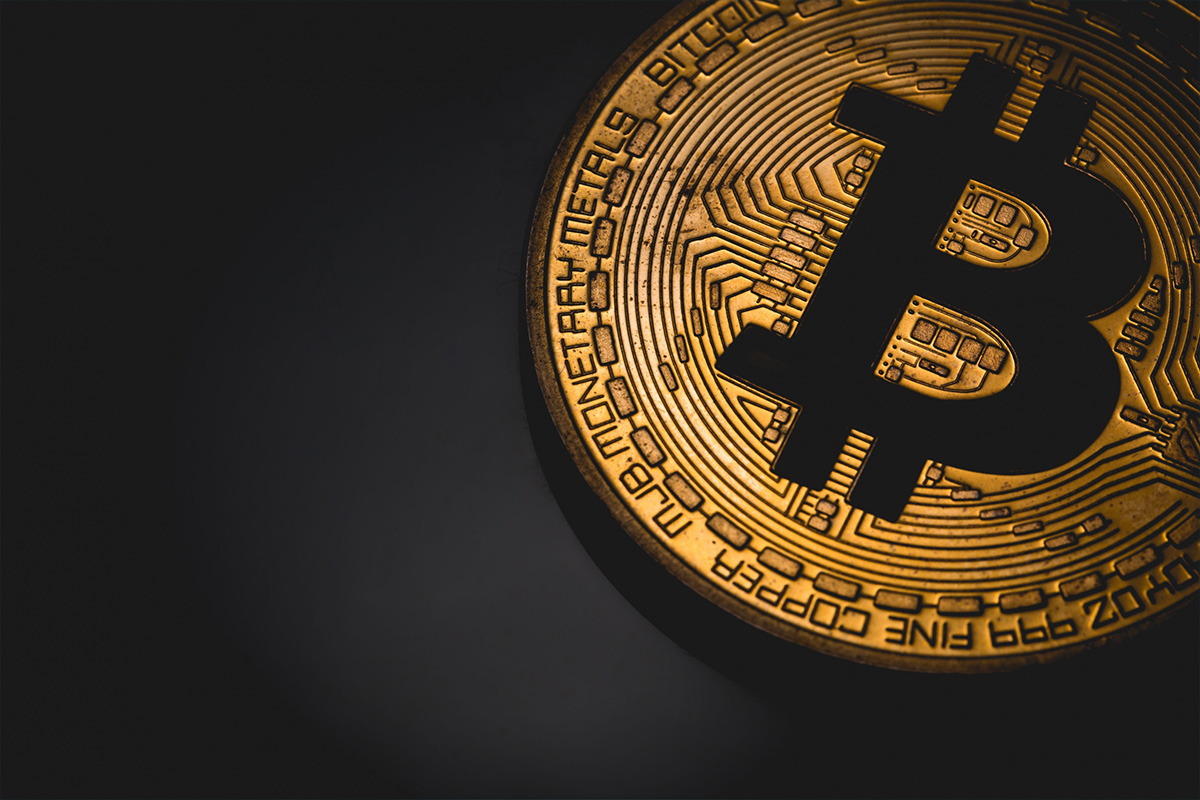 Reading Time:
< 1
minute
Russian President Vladimir Putin has signed the bill on Digital financial assets into law. The law recognises the existence of bitcoin, tokens and other digital assets. However, it does not remove restrictions to allow individuals to use cryptocurrency as a legal tender.
According to the new rule, due to come into force in January 2021, Russian citizens will be allowed to buy and sell bitcoin and other digital denominations. Until now, various cryptocurrencies have been in a "grey zone," as the state did not recognise their existence, but no penalties for mining or buying them existed either.
The law does not give cryptocurrencies the same rights that the ruble or any other fiat currencies have. After the new law comes into force, it will still be impossible for individuals to use digital currencies as legal tender in Russia. Only financial organisations hand-picked by the Central Bank, as well as stock exchanges, will be able to do so.
"Cryptocurrency is described by lawmakers as a means of payment and a means of saving, as an investment, but it can't be used to pay for goods and services in Russia," Anatoly Aksakov, head of the State Duma Committee on the Financial Market, said.
OneTouch pens key agreement with Bitcasino for live dealer products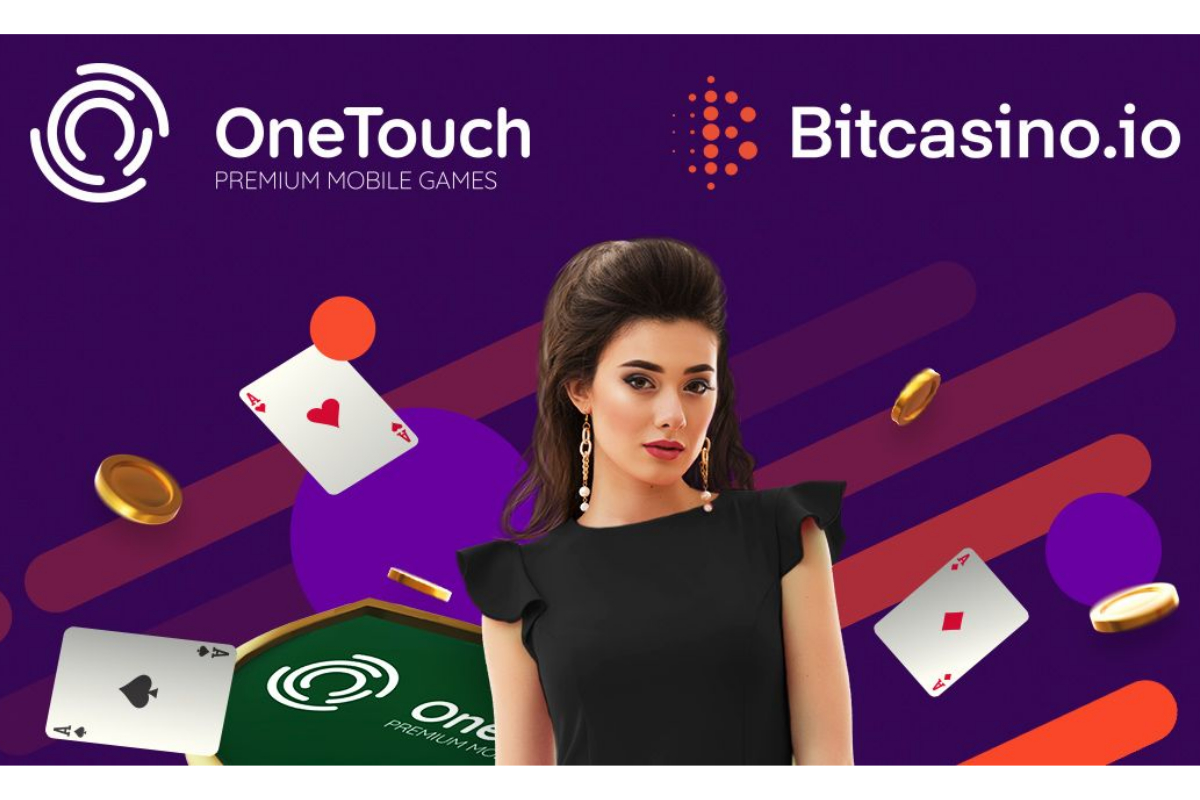 Reading Time:
< 1
minute
Mobile games supplier to provide leading bitcoin casino with immersive offering
Mobile-first games developer OneTouch has announced a deal with specialist cryptocurrency casino operator, Bitcasino.
The agreement will see an engaging selection of the studio's live dealer products including live dealer Baccarat, Roulette, Blackjack and the high roller salon Bombay Club.
Founded in 2014, Bitcasino is the world's first licensed Bitcoin-focused operator, with OneTouch's latest commercial partnership boosting its appeal amongst a wide range of audiences.
The provider's engaging portfolio of slot and table games, which is known for its innovative mobile-first designs and intuitive single-touch interactivity, will be enjoyed by a rapidly growing fanbase thanks to the recent string of deals it has signed with the likes of Slotegrator and Revolver Gaming.
Ollie Castleman, Head of Marketing at OneTouch, said: "Bitcasino is the industry's foremost cryptocurrency specialist, and this partnership allows our offering to continue expanding across a diverse set of product verticals.
"Our unique mobile-first gaming suite has continued to go from strength to strength this year, and we've lined up an additional range of exciting product launches and operator deals for the coming period."
Tauri Tiitsaar, Director of Casino at Bitcasino, said: "OneTouch is among the industry's fastest-growing suppliers, so we are thrilled to be integrating its world class collection of slot and table games.
"The company's impressive product offering fits well with our track-record of providing fun, fast and fair immersive gaming experiences, so we can't wait to introduce it to our players. We are certain that these games are going to be a big hit."
OneTouch's full range of slots and classic table games can be played at www.onetouch.io.