The Gambler's Fallacy is a Crutch for Bitcoin Adoption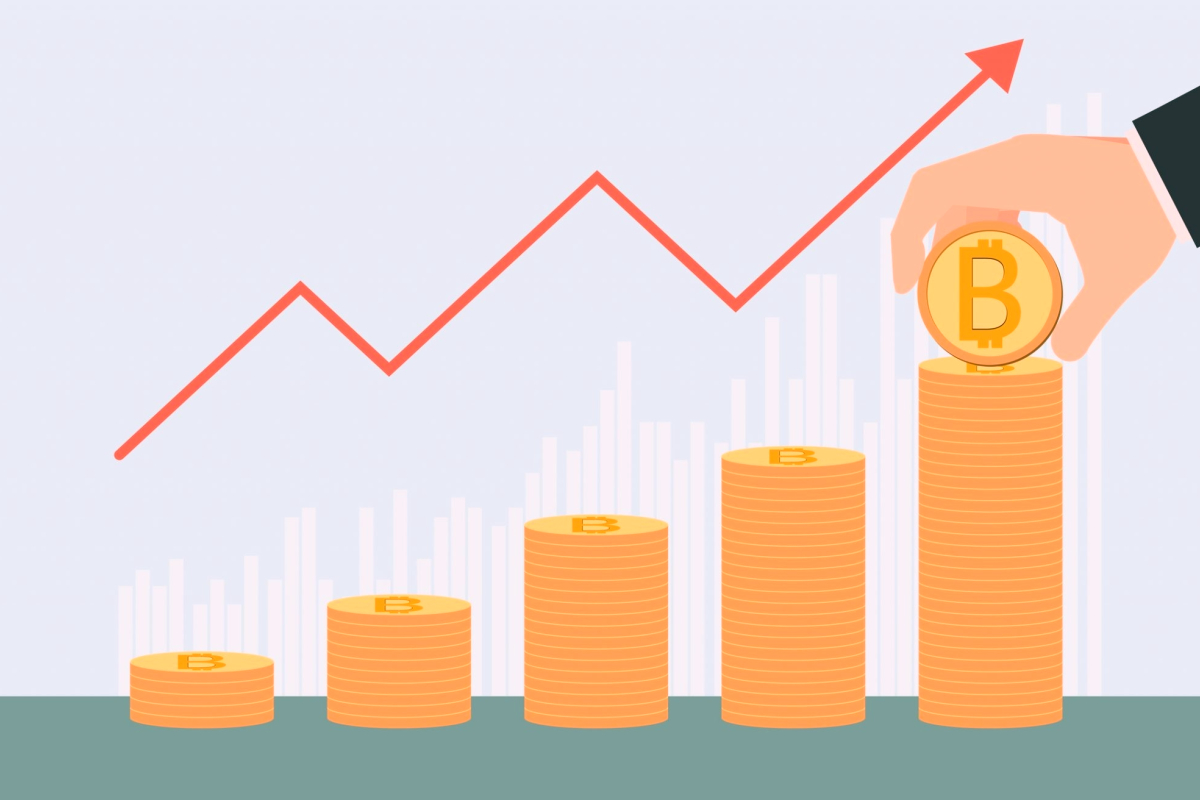 Reading Time:
3
minutes
By Ray Sze, Head of Games at Bitcoin.com, who has extensive experience in the gaming industry that stretches back more than a decade. 
Gambling is a human institution and has been for millennia. It has been there along the way with religion, relationships, and sports as a regular institution in our lives. Many hopes and dreams have been validated and destroyed on the whims of a game of dice or roulette wheel. There is an explanation though – The Gambler's Fallacy. This logical premise is cemented in the human psyche and is why gambling continues to thrive as an industry today — the same as it did in Babylon.
Today however, gambling is a much different phenomenon than its ancient predecessors. Americans bet $149 billion illegally on sports in 2015, and digital casinos rake in profits that compete with their physical counterparts on the Las Vegas strip.
Internationally, gambling havens like Monaco and Macau thrive on the same predilections for gambling that enabled hotbeds of underground casinos to emerge in the first place.
But the digital world is where gambling is poised to continue its rapid growth. No longer can fortunes explicitly be made and lost at a physical card table. Poker celebrities continually arise out of vaunted online poker circles to hit the floor at world championships hosted by the likes of MGM and The Venetian.
And cryptocurrencies are positioned to become an integral component of the proliferation of digital gambling.
An Already Changing Landscape 
A cursory glance at some of the leading online gambling venues (e.g., Bovada), reveals that these platforms are already embracing cryptocurrencies.
For example, before the emergence of bitcoin, online gambling platforms typically had to pay out winners via cashier's checks (delivered by snail mail) or chargebacks to the user's credit/debit card. A cashier's check is about the slowest route to pay someone and is, obviously, not ideal in 2020. Chargebacks to cards were admittedly popular for a while, but they exposed Americans (illegally online gambling) to the whims of their banks and formed a trail of breadcrumbs for authorities investigating online platforms.
Enter bitcoin.
Nearly every popular online gambling site that earned its stripes in the early 2000s is embracing bitcoin. It reduces regulatory exposure on the part of the bookie (i.e., the platform), and makes payments quicker, more anonymous, and less costly. Bitcoin is naturally congruent with digital gambling.
And the second-order effects on bitcoin's adoption are important to recognize.
Gambling is an Adoption Crutch for Bitcoin
People who gamble, and are not familiar with bitcoin, will progressively be exposed to the legacy cryptocurrency as their presence on digital gambling platforms increases. It will progress out of necessity and convenience too, not out of some ideological loyalty to bitcoin.
If you're gambling on an online platform, what's the better option?
Risk problems with your bank and not receive your payout by using the card chargeback method.

Wait for 2 – 4 weeks to receive a check in the mail.

Download a bitcoin wallet and use that for instant payouts for the remainder of your gambling voyage.
Option 3 is clearly the most convenient.
Bitcoin adoption based on convenience is also a unique adoption curve for the cryptocurrency. Outside of online gambling, bitcoin is primarily "convenient" in the context of stashing funds from oppressive governments, circumventing capital controls, or sending lucrative sums to another person/entity with strong security and speed assurances. Outside of those contexts, bitcoin is not well understood by the public and is inconvenient to use.
The user-experience of wallets in the bitcoin market is rapidly improving, but gambling may be the crutch it can lean on in the near future.
For example, digital casinos aren't solely emerging as competitors to Las Vegas casinos, they're arising exclusively as bitcoin casinos — like Bitcoin Games. These digital gambling platforms emphasize the speed of payouts, transparency, and privacy. Not to mention they're populated with new types of games and (in many cases) open-source code on a blockchain to enable gamblers to verify that they're not being taken to the woodshed by the house.
And once these casinos start embedding more advanced sportsbooks? Lookout. Especially considering the NBA's recent warming to the idea of enabling legal gambling on its games.
Digital global gambling statistics are challenging to coalesce due to fragmented regulations and the illegal nature of its existence with many private bookies, but what's evident is the massive scale of the industry. Online gambling has grown virtually linearly over the last decade and the industry as a whole is projected to expand by a CAGR of 8.7 percent through 2024.
With an estimated 26 percent of the world's population gambling at some point, that's an enormous opportunity to onboard more users to bitcoin — an adoption crutch often overlooked as we enter the 2020s.

Cloudbet Launches New Site for German Fans to Bet on the Euros With Bitcoin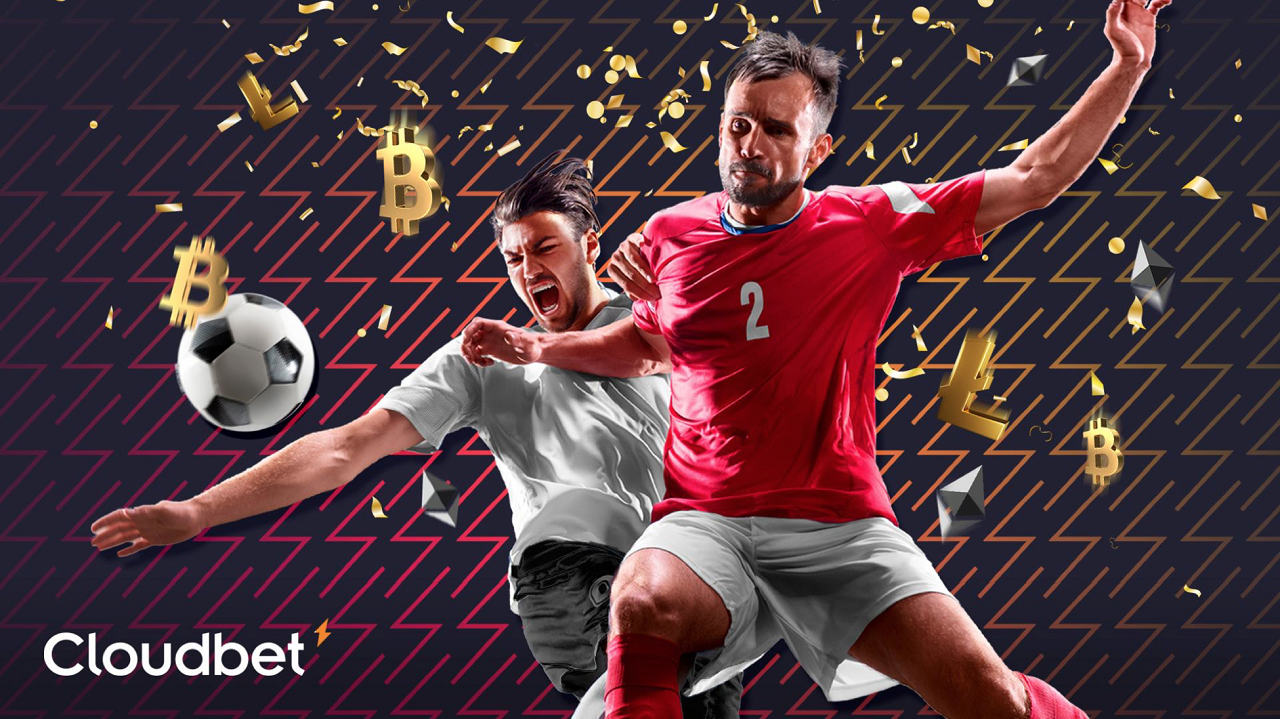 Reading Time:
2
minutes
Cloudbet, the pioneering bitcoin casino and sportsbook, has unveiled a series of exclusive betting offers and a fully localised website for German customers to coincide with Euro 2021.
Cloudbet is offering German players a chance to win up to 100 euros in free bets simply by placing pre-match wagers on games during the Euros, which starts on June 11. The operator is also adding games from renowned German provider Gamomat Slots into its growing Casino portfolio this month, exclusively for German customers.
All of this comes on top of Cloudbet's well-known welcome bonus that's worth up to 5 bitcoin and its highly responsive 24/7 customer service. Cloudbet hosts a German community on Telegram, where German-speaking customers can engage with other like-minded betting fans.
"We're trying to provide German speakers with the best site to bet on the Euros with bitcoin," a Cloudbet spokesperson said. "With Germany, Austria and Switzerland participating, there is tremendous interest in German-speaking markets."
Founded in 2013, Cloudbet established itself as one of the world's leading bitcoin betting operators, with a reputation built on unparalleled security and speedy withdrawals. On the German site, players can place bets with 12 cryptocurrencies, including Bitcoin, Ethereum, Bitcoin Cash, Litecoin, USDT, Dogecoin and Dash.
Cloudbet's German sportsbook offers the lowest margins on a multitude of markets around the world, including the Euros. Germany is fourth favorite out of the 24 teams to win the tournament, with odds of 8.05, according to Cloudbet prices.
Meanwhile, the Cloudbet casino has hundreds of slots and a live-dealer experience with all classic table games. Coinciding with the German launch, Cloudbet will add slots this month from local provider Gamomat, which is well-known for its popular collaborations with German slot pioneer Bally Wulff. Gamomat slots offer high payout percentages and attractive jackpot features that significantly increase maximum wins.
What's more, casino customers playing certain games over the course of the Euros competition can also earn tickets into a 100,000 euro prize draw, courtesy of Evolution.
Cloudbet announced a wave of improvements in April, including granting customers and affiliates open access to its sportsbook API, and more bonus flexibility in the operator's casino. These upgrades came after a milestone year in 2020, during which Cloudbet added features including esports, politics betting, virtual sports, social-media bet sharing and easy credit-card or SEPA transfer coin purchases.
Bitcoin Vault inks major deal with ESE to co-produce Gaming & Esports Talent Show in five countries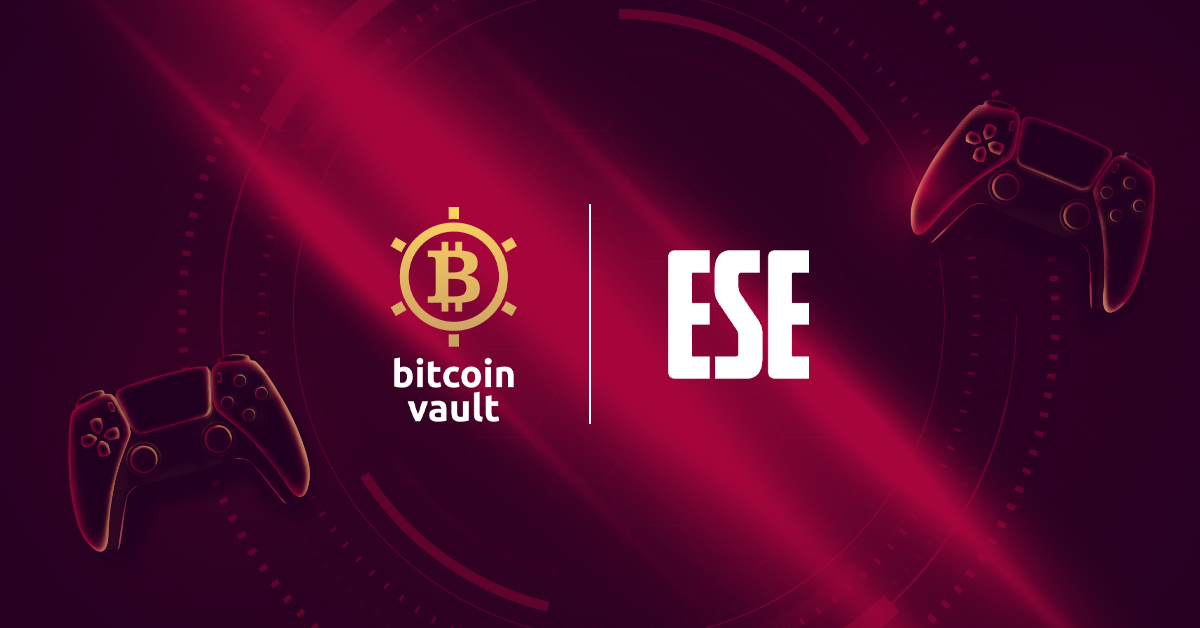 Reading Time:
2
minutes
Bitcoin Vault (BCTV), a crypto currency project that is being operated and managed by the blockchain development company, Electric Vault, has sealed a landmark partnership with ESE Entertainment (ESE), a Europe-based entertainment and technology company focused on gaming and esports, to co-produce and co-distribute a gaming talent show in five countries namely China, Japan, South Korea, Vietnam and Brazil.
The production deal propels BTCV and ESE's unified goal to link crypto currency and gaming in one ecosystem. This partnership also powers BTCV coin to expand its presence and services in the global esports and gaming markets. BTCV is known for being the only Proof of Work (PoW) cryptocurrency that offers a reversible transactions feature on an immutable blockchain, adding a new layer to users' security.
"Esport is a rapidly growing industry and driver for fintech based on cryptocurrencies. Those industries are already working together, and we want to contribute our part to the global cryptocurrencies adoption. We are glad that we can work with such an experienced partner as ESE on a shared project dedicated to the global gaming community, where young non-professional players can show their skills. We are happy to support the crypto and gaming communities," says Radek Popiel, Chief Communications Officer at BTCV.
The talent show will feature promising amateur esports athletes striving to become professionals. Young gamers will show their skills in fast growing mobile games such as PlayerUnknown's Battlegrounds (PUBG) and Peacekeeper Elite.
Meanwhile, ESE will be managing the production and infrastructure of the show, including the development of the project concept, media plan, technology implementation, marketing, and overall campaign roll-out. Other partners involved in the project include VYRAL Producer of Gaming Projects, VidWe, Converters and Next Level Agency.
"ESE is actively exploring new and innovative ways to incorporate cryptocurrencies and other blockchain based payment solutions within the gaming and esports world. We are thrilled to run this major gaming talent show with Bitcoin Vault in markets that are global leaders in esports and gaming," states Jedrzej Steszewski, ESE Director of EU Operations .
Series of gaming tournaments will be held in China, Japan, South Korea, Vietnam and Brazil from June 2021 until the end of the year. Bitcoin Vault (BTCV) will gain exposure to the new markets and new audiences creating a potential for new partnerships within the esport growing industry.
Drop in For a Chat with Sportsbet.io's New Club Talk Feature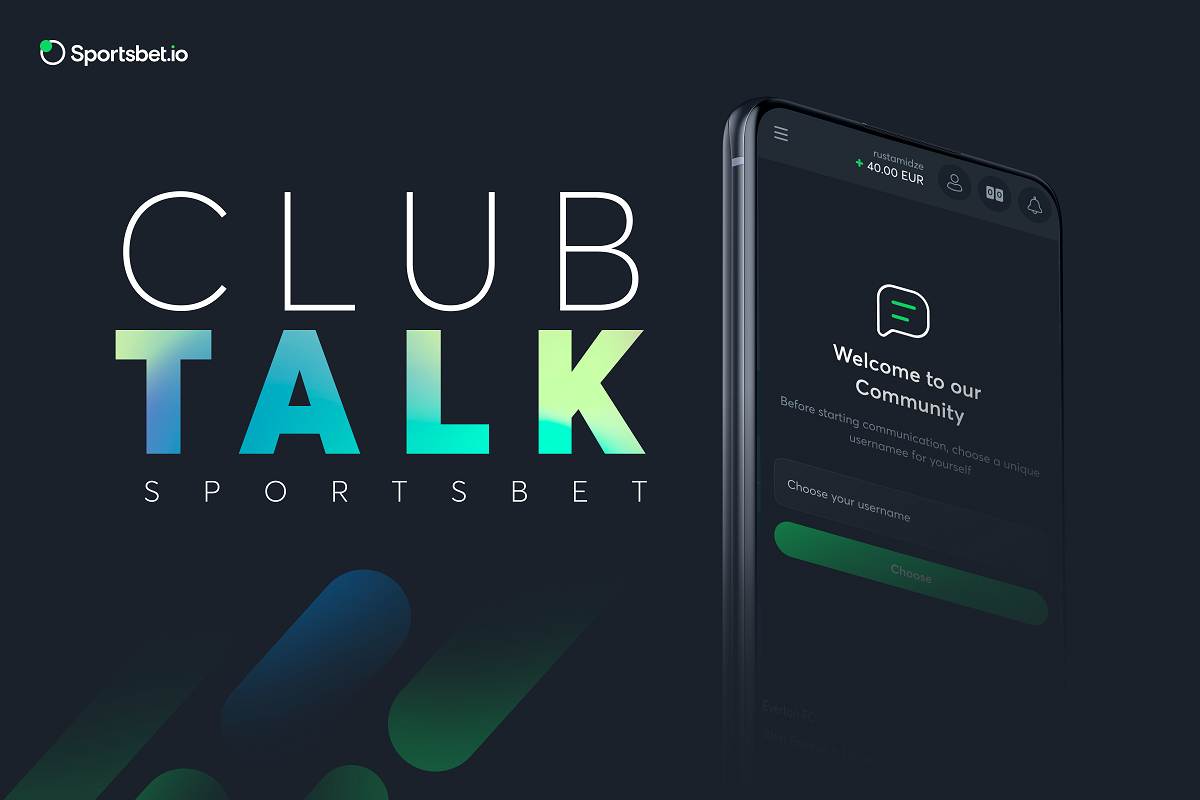 Reading Time:
< 1
minute
Sportsbet.io is inviting users to its new Club Talk room, a game-changing chat function where its community can talk about sports while discussing and sharing bets.
Club Talk is now live at Sportsbet.io, and can be accessed on desktop and mobile from the bottom right corner of the screen.
It is already home to a thriving community of Sportsbet.io users, and has also welcomed several guests from the Sportsbet.io team, who've dropped in to join the conversation.
Club Talk will also be the home of interaction between Sportsbet.io's community and featured guests and celebrities in the sportsbook's new streaming series Behind the Bet. Customers will have the opportunity to contribute to live interviews and talk directly with stars through the Club Talk forum.
Ahead of the European Championships, which kicks off in June, Club Talk users will enjoy exclusive promotions and bonuses not available anywhere else on Sportsbet.io.
Joe McCallum, Director of Sportsbet.io said: "Club Talk has quickly become a lively hub of discussion about everything from the latest sporting action to the hottest betting tips. Sportsbet.io users have jumped at the chance to get involved, and we've built one of the most welcoming communities around.
"With a big summer of sport ahead, including the European Championships, Club Talk is the place to follow the action and share your views. And even better, we'll be giving out some fantastic bonuses to those who are taking part."