The Most Reputable Casino Software Providers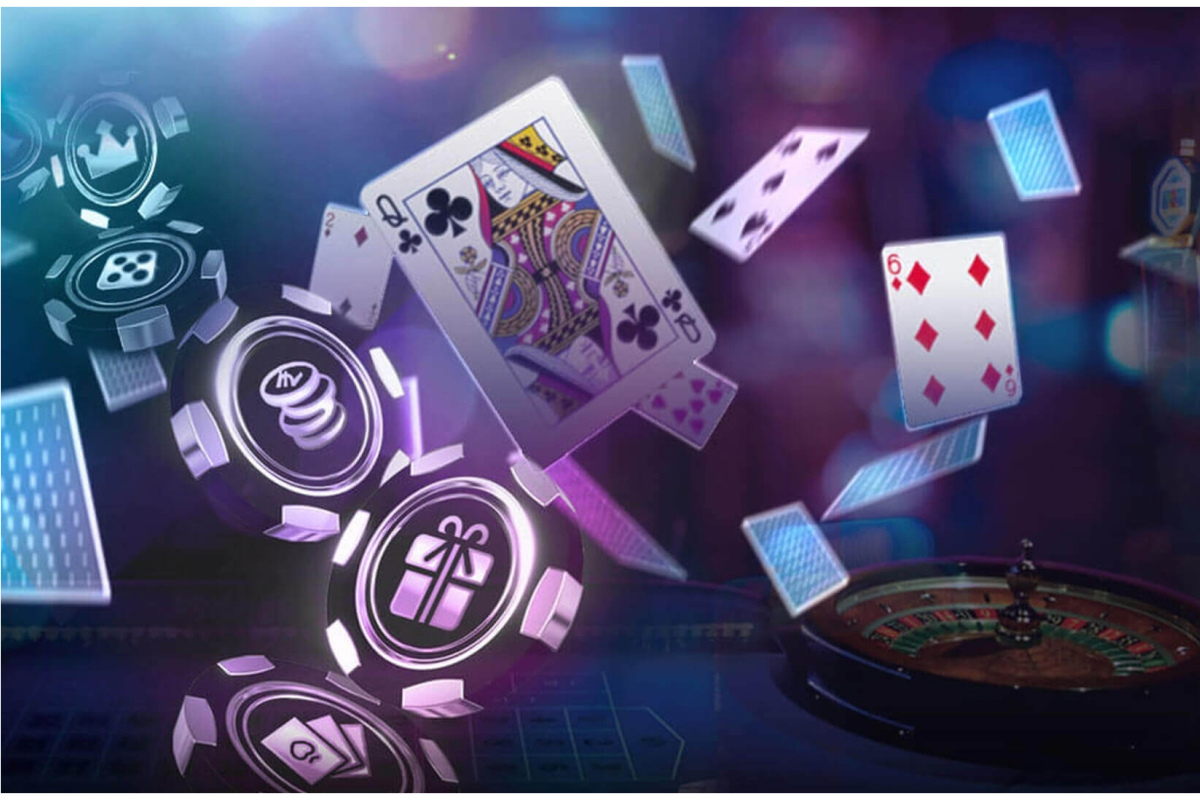 Reading Time:
4
minutes
Did you know why some online casino games on www.onlinecasinos.net/ have better odds, table limits, and favorable rules than others? Well, of course, many casino gamblers have never paid attention to know the reason behind it. Nevertheless, it is good to know that the major reason is the software that has been used in developing a particular game.
Having some basic knowledge of the best casino software providers is a major step to avoiding the traps and finding the best casino games to play so we asked OnlineCasinos.net to help us with this article. You have probely have heard that most gamers have lost their money because of not doing some research.
The rule of any virtual casino game has always been, do some background check before depositing your money. In a millennial age where technology is so advanced, you cannot assume that every online casino is genuine.
Besides, we have many online casinos that can easily confuse you. One distinguishing feature between the genuine and scam casinos is their software provider. Before we look at the most reputable casino developers let's look at how you can know a good software provider. Shall we?
How to Know a Good Casino Software Provider
There are hundreds of game providers in the gambling field. Some of them are not yet well-developed while others are well-reputable for the exclusive games they release every year. But what differentiates between a good software provider from a wrong one? Keep reading.
1. Reputation
Did you know reputation can crush or boost the growth of a company or organization in the business world? This is the same thing when it comes to the gambling industry. The reputation of a certain developer determines how many players they have on their network.
By making a small mistake, many casino software providers have folded up. Every player wants a reputable developer who releases fascinating and exciting games.closely related to the reputation is the fairness they have in their gaming.
2. Diversity
When we talk of diversity, we mean the many games they produce to their diverse players to suit their tastes and preferences. Every player has their area of specialty. A good software developer will seek to release games that cover the needs of their wide audience. Nevertheless, they don't forsake the quality of the games for the quantity of the games.
3. Fun
This is the ultimate vision of every developer. The goal has always been to produce a game that has awesome features and themes that will make the player feel satisfied when playing. A good software developer is also very creative, they will go for inspirations that are unimaginable and turn them to be the best.
4. Technology
Every serious-minded and focused developer utilizes the power of technology. To make all of the above features possible, they have to use the best cutting-edge tech. Virtual reality is slowly becoming popular in line with blockchain technology. More is yet to come because the technology is constantly changing and developing.
Having known how a good online casino game developer looks like, it is good to take you through the most reputable software developers in this gambling world. Let's dive in.
The Most Reputable Casino Gaming Developers
These are also fully licensed:
1. Microgaming
Do we call it the father of software developers in the gambling field? Well, Microgaming happens to be the pioneer of these developers. The developer was launched in 1994 and for years, it has been doing well in releasing games. The company continued to license their games to make the customers trust them and of course, it worked.
Currently, Microgaming has over 800 casino games and 500 variant games. Amazingly, this was the first company to come up with progressive slot machines. As a pioneer, they are very quick in developing new games in almost every field. Some of their games include Mega Moolah, Avalon, Games of Thrones, Double Exposure Black, and the Thunderstruck.
2. NetEnt
This is another platform that is renowned in the casino world. Net Entertainment (NetEnt) is most known for its beautiful graphics and extraordinary games that they release. When it comes to originality, this company stands out among most developers that's why they are very innovative in their games.
NetEnt has great slot casino games that have spiced the world of players. It has over 200 games including Jack Hammer, Blackjack Pro, Jack & Beanstalk, South Park, Starburst, Guns 'N' Roses, Aliens, and Gonzo's Quest.
3. Playtech
This is one of the most famous software developers in the casino world. Most people believe that this is the largest among the other giants in this field. Playtech was established in the past two decades precisely in 1999. This developer is renowned for developing bingo halls, online casinos, sportsbooks, live casinos, and poker rooms.
They work very closely with other well-established operators in this field like William Hill, Betfair, Sky, and Bet365. As the developer continued to excel, it ends up acquiring Ash Gaming. One of the renowned online slots that this developer has released is Marvel. They usually offer live dealer games although the US players don't get access to their services.
4. IGT
International Gaming Technology (IGT) is another great name in the gambling industry. They have been in the market since 1971 although they were into the brick and mortar casinos, not the virtual games. They eventually gained a great reputation in this field and got outstanding experience.
Some of the games that IGT is associated with include Family Guy, Wheel of Fortune, Ghostbusters, and CSI among others. When it comes to the slot, they don't have a wide selection as compared to the other companies.
5. BetSoft
This company may not be so famous as Playtech and the other big names in the casino industry but it is exceptional in a beautiful way. It releases slots and some famous table games. It is unbelievable that Betsoft is the one leading in 3D slots.
They got unique ways of getting bonuses and unique randoms that make every slot fanatic smile. Some of their famous games include True Sheriff, At the Copa, Good Girl Bad Girl, and Rook's Revenge. Their table games are not so impressive like their slots.
There are other software developers in the casino field but the above are the most renowned because of their great games. Why not check out their games and have fun?
EGBA Demands pan-European Consumer Rights for iGaming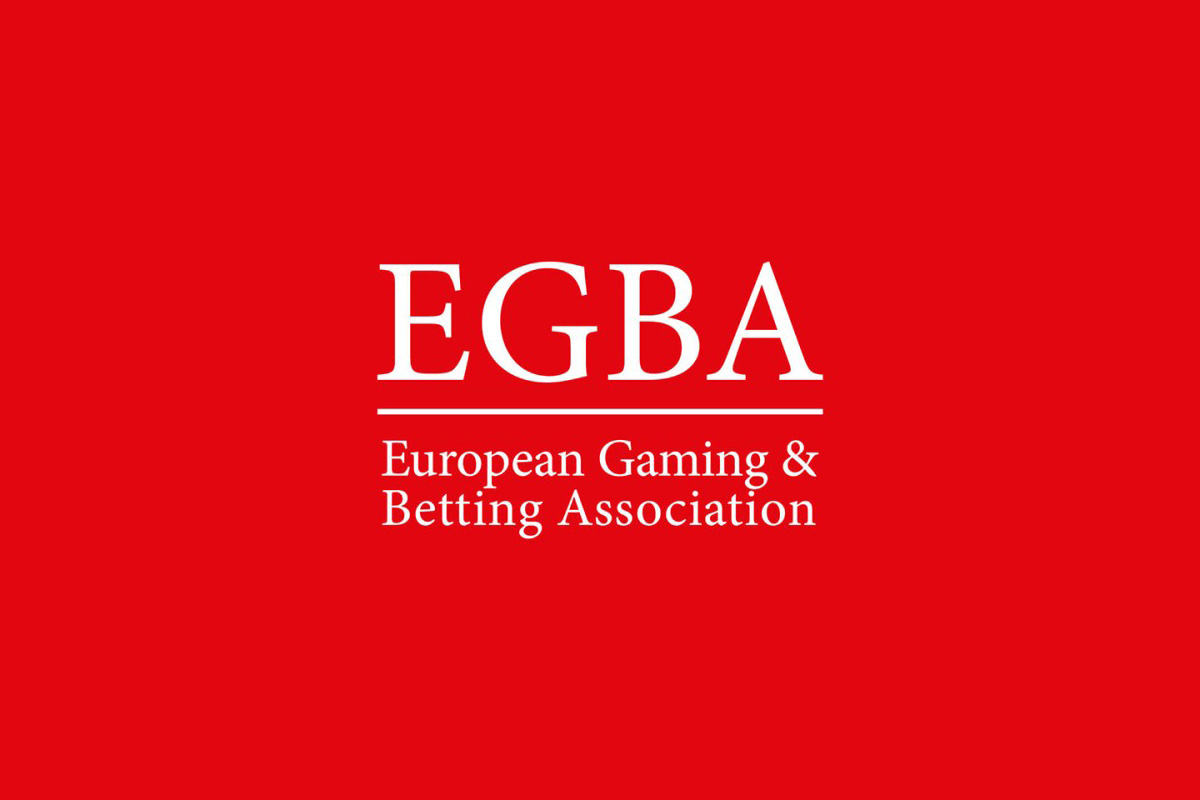 Reading Time:
< 1
minute
The European Gaming and Betting Association (EGBA) has demanded for the introduction of a specific single set of consumer rights for Europe's iGaming sector.
The European Commission (EC) will publish its new consumer strategy later this year. The EGBA wants the EC to incorporate its demand into the new strategy. It is now consulting stakeholders for developing a single pan-European set of consumer rights.
EGBA has sent a letter to EC with the following excerpts:
In its submission to the EC, it says: "The lack of regulatory consistency jeopardises online players' safety, as it exposes them to the unregulated and unsafe websites of the black market, which profits to the detriment of the European economy.
"EGBA advocates sector-specific EU regulation for consumer and minor protection.
"There are simple rules that can be proposed, to ensure that online players, minors and players who are at risk are equally protected.
"For example, self-excluded players could benefit from a European self-exclusion register, that would prohibit access to any regulated website of the EU.
"To bridge the gap stemming from inconsistent rules on protecting minors from gambling marketing, EGBA has recently published a European code of conduct to establish minimum requirements on responsible advertising.
"Greater regulatory cooperation between member states can also facilitate the dialogue to achieve harmonisation.
"To this end EGBA regrets the dissolvement of the European expert group for online gambling, as national gambling regulators are deprived from the opportunity to meet and exchange in the framework of a common platform."
Jumpman Gaming Integrates Slingo Originals Content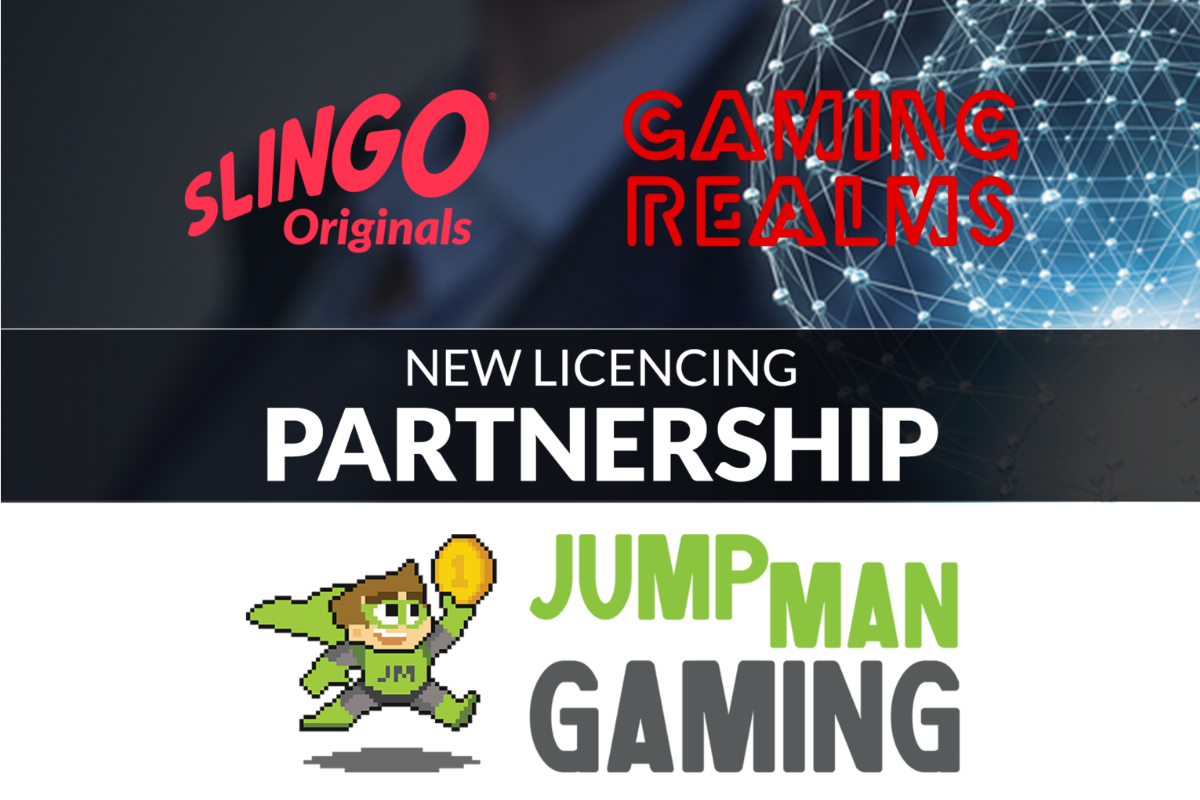 Reading Time:
< 1
minute
Gaming Realms plc has announced that its Slingo Originals content is live with Jumpman Gaming platform.
Jumpman Gaming is a UK-based B2B casino networks offering about 600 fun, casual and affordable slots and bespoke bingo games.
Slingo Originals content will now also be distributed via SG Digital's Opening Gaming System platform to Jumpman's white label partners.
Michael Buckley, Executive Chairman of Gaming Realms, said: "We're delighted that through our partnership with Scientific Games we have been able to launch our Slingo Originals content with Jumpman, a key innovator in the iGaming industry operating an extensive network of partner sites.
"The partnership is testament to the popularity of the Slingo content range and we look forward tocontinuing to innovate, launching market-leading content to new audiences."
Kris Kukula, MD of Jumpman Gaming, remarked: "We're delighted to welcome the Slingo content to our network. Given its success, both in the UK and globally, we believe it will be a perfect fit to expand our customer and entertainment experience."
Australian Study: Loot Box Buyers More Susceptible To Problem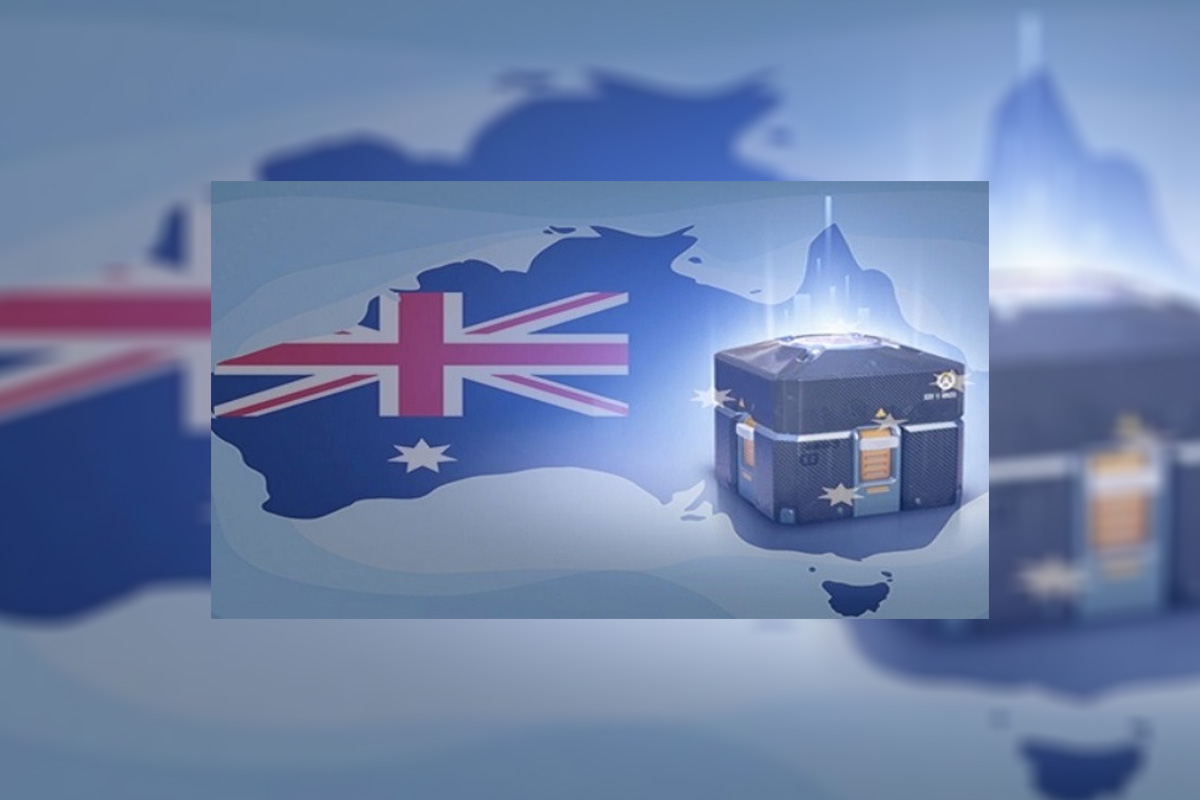 Reading Time:
< 1
minute
Researchers in Experimental Gambling Research Laboratory (EGRL) at CQUniversity Australia has found that purchase of loot boxes make players more prone to real-life gambling problems. According to the study, players who purchase loot boxes are not only more likely to gamble in real life but more likely to wager for large amounts as well.
The study was funded by the NSW Government Responsible Gambling Fund. It had a sample size of 1,954 NSW residents who age ranged from 12 to 24. Among the respondents, 22.3% admitted to have gambling problems. The high percentage of people with gambling problems could be due to the fact that sample was chosen among people who engage with gambling and video games.
The study also found that 62% of the most popular video games have loot boxes of some form. In the study, a large majority of respondents (93.2%) had played at least one of these games in the last 12 months and 69.4% had opened a loot box from these games in the same period, However, only 32.9% of the respondents have actually bought the loot boxes.
Professor Matthew Rockloff, the lead author of the study, said: "[Loot boxes] are a growing concern because of the risk and reward elements associated with them that is similar to gambling and there are currently no age limits to play these games. For both young adults and adolescents, there was a strong association between current loot box use and gambling risk. Consequently, although median expenditure on loot boxes is modest, there is evidence that these products are associated with harmful gambling involvement."
The study urges for preventative measures to prevent the exposure of adolescents to loot boxes.