Switching to remote working is hard, here is some help to keep you performing well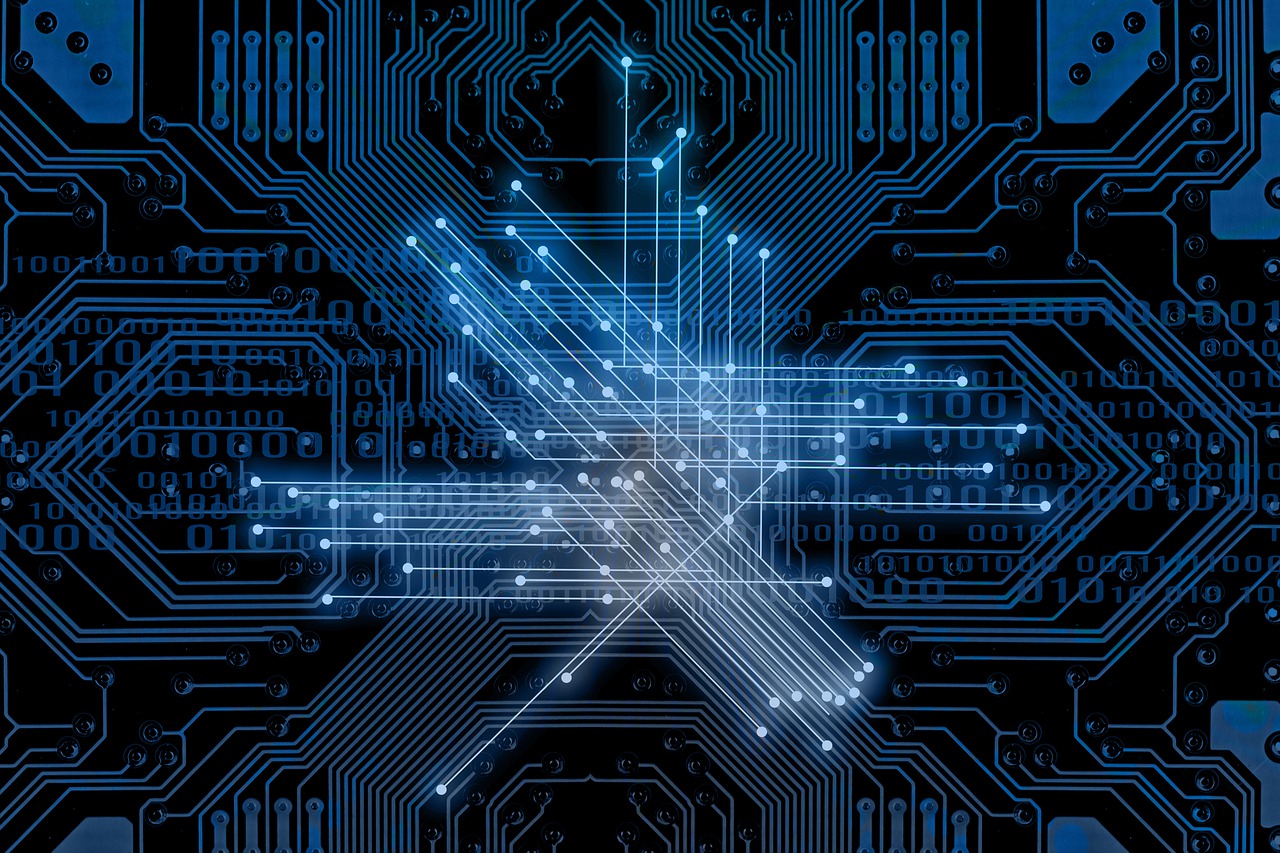 Reading Time:
2
minutes
You are becoming a virtual team member and you know it!
The recent events have pushed us all to move our job and business activities to our home and even if some of you out there might have already been using up-to-date hardware and software even from your home, but not all businesses are prepared to shift that fast.
This the reason why some companies still require their team to be at the office daily in order to sustain their business.
The IT professionals might understand and are living their best days, but we need to understand that transferring the working environment in the homes of the employees isn't as easy as it looks.
We must also mention the fact that this transfer is happening in a very short period and tech support is essential. I might add, it is so essential that the future of the business depends on it.
When moving our team's activities to their homes, I've understood that this involves many questions among which also productivity and understanding the environment.
As I've mentioned earlier, tech support is the most needed, in the scope of understanding your environment, your systems, the interconnection of the systems which are a must for day to day work. You also need to establish a well-defined connection with your employees to ensure business continuity without problems.
Moving your business's activities to more than one location brings some data security and non-performance threats. This is all happening while you are ensuring business sustainability. Besides setting up extra cybersecurity settings and software, you might be dealing with VPN settings which might sometimes create problems for your employee to connect due to wrong system configuration.
I know that most of the companies have an IT department, but in some cases, you as a business owner have to deal with setting this up at the most rapid time possible.
Not to mention, that the IT departments are dimensioned to handle the office work and not having hundreds or thousands of employees switching to work from home in 24 hours.
So, while setting up things for our small team of 5 and an additional setup done by our team in India, I was thinking that if I am having a hard time with this, imagine how large companies are seeing now issues that they haven't predicted.
Then it came to me that this is why tech support and service desk service companies exist and we have a great partner from which we can get advice from.
The tech support and service desk service companies are providing ad-hoc advice and services for enabling companies to continue the business and minimize the effects of the preventive measures due to COVID-19.
The support enables solving trivial and complex problems that employees are facing with software and systems in use and take the load of the companies' IT departments
As you can see, I've only used the diseases' name once J
I think that during this crisis we must help each other even if we are sometimes competitors in business and while the IT support now is an imperative part of your daily routine, we can adapt by using some of the services which were created just for that.
Hope this advice helps and you can find the right partner to help you with these tasks. Having trusted contacts, I can recommend trying the services offered by IT Labs.
RescueBet Live Casino Losses Rebate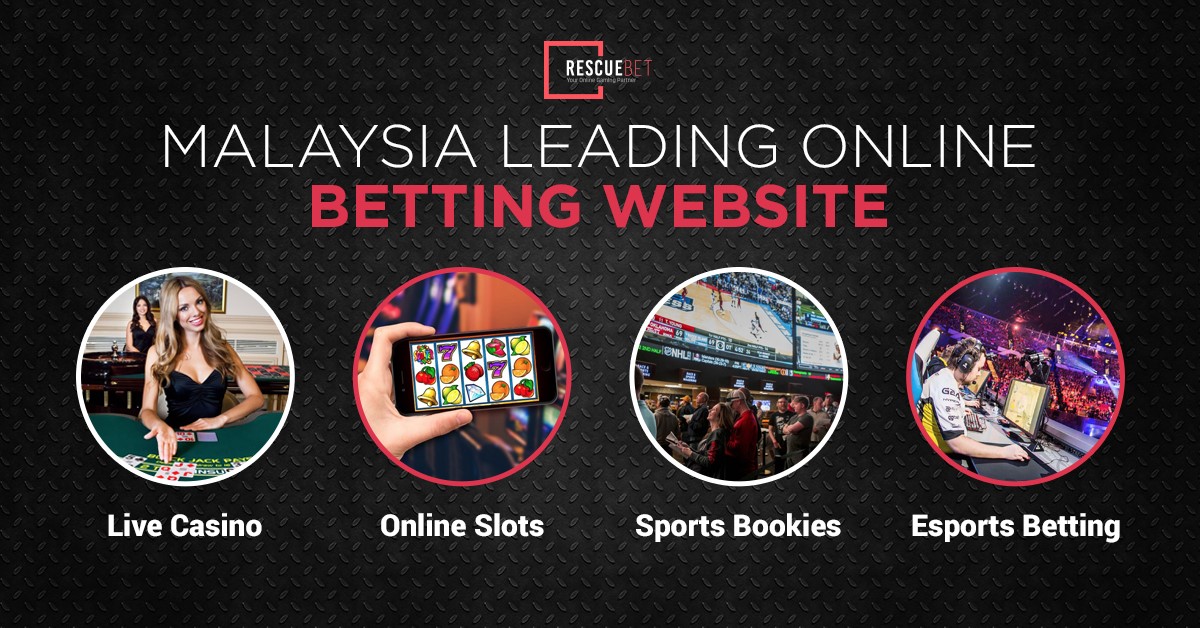 Reading Time:
4
minutes
Live Casino have indeed taken over the virtual gambling space. The world's very first online casino started in 1997. It was named as Internet Casino System Version IV. Today, over 2000 official and legal gambling establishments are registered on the Internet. As more and more players seek out the convenience and profitability of online gambling services, more money is also pouring into these sites, making them a goldmine for any smart gambler.
World gambling statistics show that around as high as 26% of the population, that is approximately 1.6 billion people gamble at least once each year. Active online gamblers come from all ages (18 and above) and backgrounds because on the Internet, everyone can find entertainment by their own preference:
Malaysia's Leading Online Betting Website
If you are a big fan of wagering on events, you will love RescueBets' wide range of premium attractions. No matter what your interests are when it comes to online betting, RescueBet's community is sure to have something for you. Players can log into RescueBets' integrated platform to access the best in sports bookies, esports betting, online slot games, fishing games, and so much more in addition to the best live casino games in the world.
Many land-based Casinos despite being large and offering a great range of games are still eventually limited by their physical size. One of the biggest advantages of online casinos is that without a limit to the capacity, they can offer bigger and better game selection offerings with different themes to cater to the interests of a much larger audience. With a selection ranging from the most classic and timeless games to the most modern games developed by technology, players can have their pick according to their preference.
There are several service providers of online casino services to choose from on the Internet, but very few offer high-quality content and leads. Online gamblers need to choose a reliable gaming provider that guarantees the best stakes in the marketplace. All of RescueBet gaming provider is 100% licensed and controlled gaming company. This means that all the games and vendors are verified and 100% safe. Users of the service are protected from any biased and unfair games and can rest assured that their money is safe.
By combining elements of entertainment with the opportunity to win big profits, RescueBet provides a premium gaming experience to all its users regardless of their level of experience. Play all your favorite live casino games under one roof, at any time, from anywhere in the world.
Live Casino Games
With RescueBet, a user is in control of your game budget and has the freedom to access multiple games in one sitting. If card games are your thing, check out live baccarat and online blackjack tables. These are real tables hosted by RescueBet, where users can engage and interact with other players from around the world in real-time and bet against real dealers. RescueBet also hosts a variety of live poker and roulette tables 24/7 to ensure that players never have to wait to play and always have a game to join.
RescueBet experts also routinely give players pro tips on effective winning strategies and keep them up to date on the best odds available for all games at all times. By monitoring these odds, players can place more successful bets and, in turn, take home bigger winnings. With an in-built live chat option, players can always stay connected and engage with fellow players during games. RescueBet broadcasts hundreds of live casino games and slot games at high speed to give players a real-life casino experience.
So, How's The Rebate Works?
Rescuebet is also the only online betting website that offers its users a loss rebate at the end of every week and month. Unlike in regular casinos, RescueBet users are awarded surprise bonuses and additional opportunities to win big. Who needs luck when you have the unique resources of Malaysia's leading betting website on your side.
With seasonal promotions, users never miss an opportunity to maximize their payoff. RescueBet even offers a wide range of minimum stakes for players to choose from according to their gaming budget. Moreover, every Monday, Rescubet credits an 18% loss rebate on all live casino losses in the previous week to encourage members to place bets more confidently and use the extra funds to chase bigger bets.
This amount is stored in the RB account of the member until and can be transferred to other game provider accounts. The 18% losses rebate introduced by RescueBet aims to help users maximize their profits more responsibly. Every time a user transfers financial funds from their wallet to their game provider wallet, there will be a 10 wagering requirement.
This is before a member can transfer the funds to their primary wallet. The user will have to wager the combined amount of their bonus and deposit 10 times over before any of the winnings can be withdrawn. In this way, RescueBet believes in fostering a healthier partnership practice with its members. Users can use these extra funds to take more significant leaps with their bets and even win at additional engagements of the site.
The advantage of using online casinos is that players have more control over their bet sizes as opposed to in land-based casinos where they have stricter house rules. Gamers also aren't limited to only casino games. They can explore other fun areas to access a world of possibilities in online gambling. Seasoned members can utilize loyalty points to avail exciting offers periodically.
Let's On Board Now
Newly registered members also receive a 100% welcome bonus to help jumpstart their journey in the RescueBet community. If you are still on the fence about wagering your money, test out free games that are built to exactly resemble the real games. If users prefer to explore other areas, they easily navigate from the live casino segment to the number of different offerings on the website, such as esports betting, sports bookies, fishing games. What's more, with RescueBet's new updated and streamlined website, players can now carry their favorite games in the palm of their hands anywhere they go.
UKGC Issues Advice to Online Gambling Consumers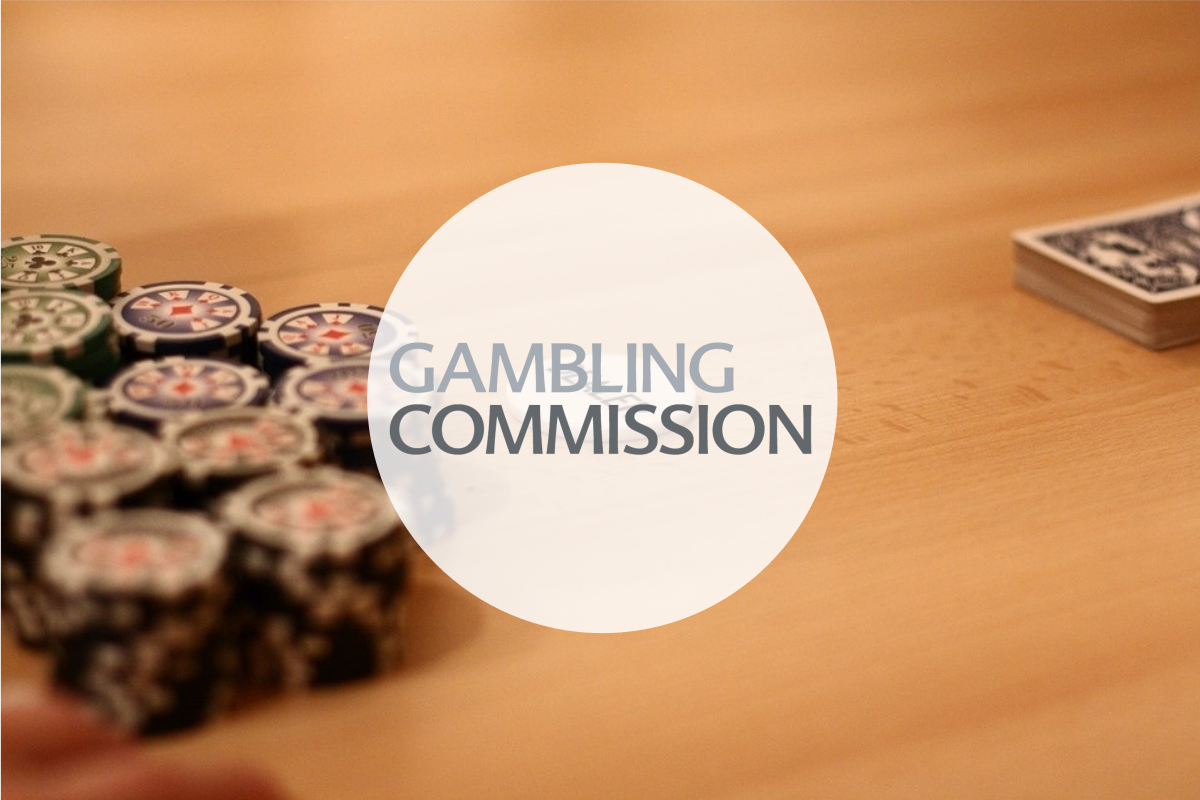 Reading Time:
< 1
minute
The UK Gambling Commission (UKGC) has issued advice to consumers about online gambling. In light of the government's latest requirement to stay at home during coronavirus outbreak, more people are now engaging with online gambling websites.
The major guidelines from the UKGC involve setting gambling limits, self exclusion for those need it and warning about illegal overseas operators.
The gambling websites allow users to set a limit on how much they can spend. The UKGC advises customers to use it without fail. The commission has also partnered with Twitter that would allow the users to set a limit on how much gambling content they could see.
For those spending too much time gambling online, or those who want help to stop gambling, the UKGC advocated self exclusion. The commission also warns about the possible risk of illegal overseas websites trying to seek UK customers. The commission will be tracking and taking action against such sites, but it asks customers to ensure that the website they are gambling with is licensed. To check whether a site is licensed, customers can check out the link to the Gambling Commission's Licence Register.
Sands China Obtains Exemptions on Credit Facility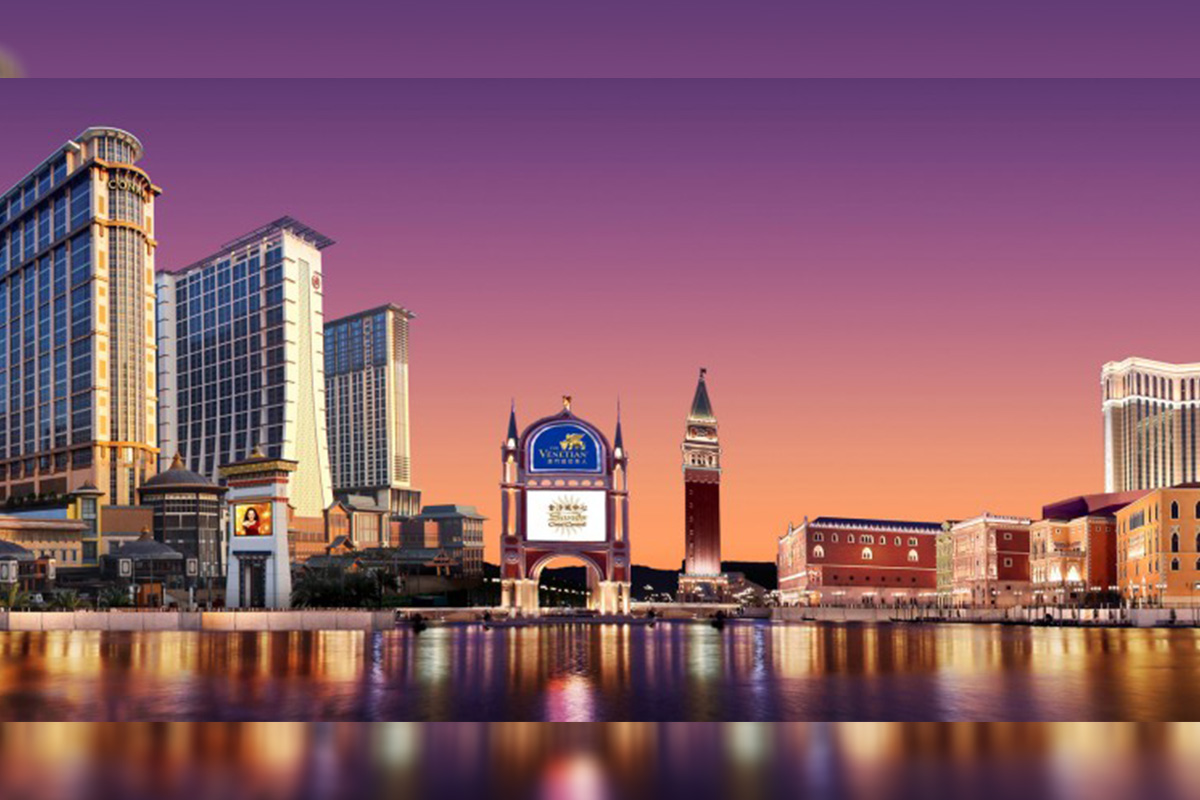 Reading Time:
< 1
minute
Sands China Ltd, the Macau subsidiary of Las Vegas Sands, has made changes to the terms of a US$ 2.0 billion loan facility that it owns.
The revolving unsecured credit facility was approved by Sands China in November 2018 and it is valid until July 31, 2023. The facility involves a host of banks and has Bank of China Ltd, Macau Branch, as the lenders' representative.
The revised terms allow for the agent and borrowers to "waive any default that may arise as a result of any breach of the requirements" even in the restated form.
The other changes are the following: the borrowers waiving Sands China's conditions to ensure that its combined leverage ratio on the last day of any quarter does not exceed 4 to 1; and the combined interest coverage ratio on the last day of any quarter is greater than 2.5 to 1.
The lenders also decided to "extend the period of time during which the company may supply the [lenders'] agent with its audited consolidated financial statements for the financial year ended on December 31, 2019; to April 30, 2020;" with a similar loosening of the deadline for disclosing the results of the 2020 financial year – namely to April 30, 2021.