Exclusive Q&A with Alastair Johnson, CEO of Nuggets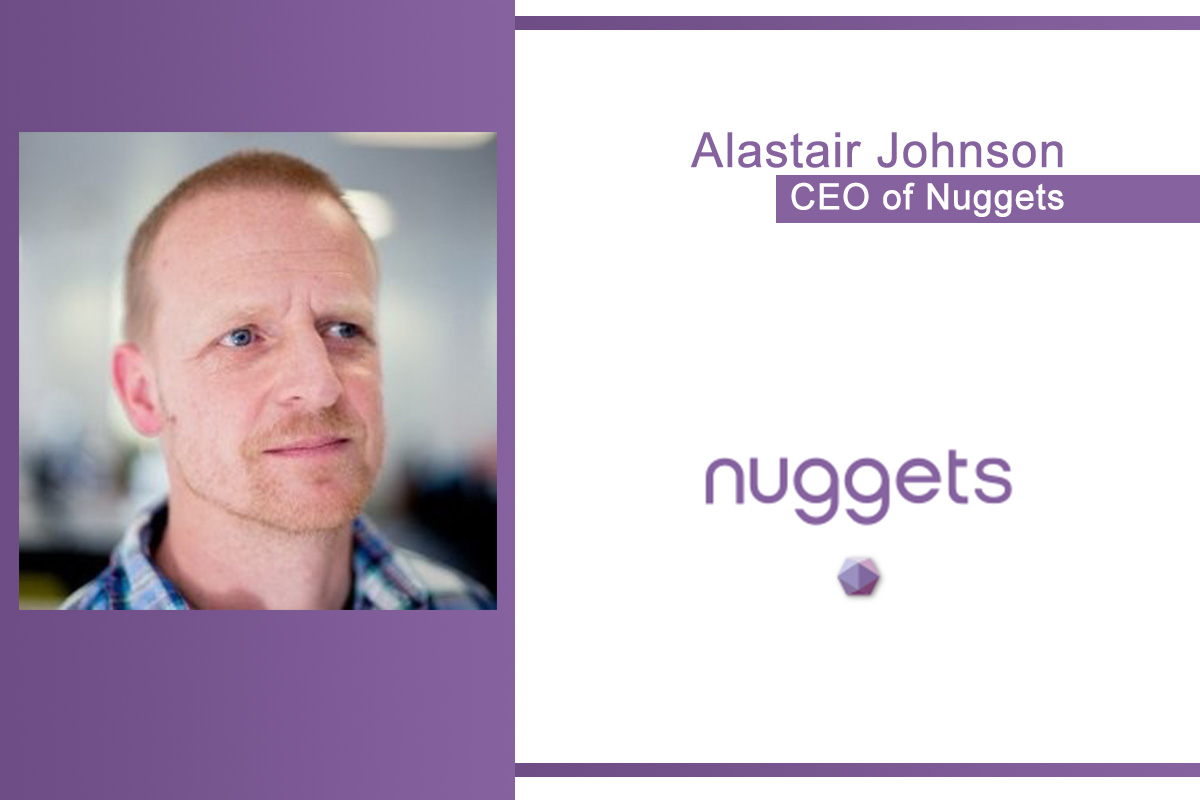 Reading Time:
5
minutes
Let's start with your personal story. Our readers love to learn more about top entrepreneurs. Tell us about yourself. How have you become the person you are today?
AJ: I come from the North of the UK (The Midlands if you're from further North). I learned respect and the value of teamwork at an early stage—a value I still apply to my work to this day. I went to Uni, developed my thinking, then after leaving  got taken down a peg or two along the way. I started in tech during the last recession, which, as it turns out, is a handy training ground for the modern world. As an early adopter of the internet, I quickly rose to the challenge. I had my own tech business for a good number of years, and was fortunate enough to work with some of the best tech-heads in Skype and Microsoft. After bumping into the pain of privacy and security problems one too many times, I strived to find a better way.
I always liked the Jeff Bezos quote where he had to tell everyone what the internet was when he was starting Amazon. I know how he feels; it resembles the initial stages of blockchain.
You pride yourself on being a problem solver. Perhaps, Nuggets is a direct result of that trait. You have said that in other interviews. But could you share the details behind what led you to the idea behind Nuggets?
AJ: I had my personal and payment details used fraudulently and had to wait two weeks for a bit of plastic to turn up. After having to input my card number back into numerous services, I thought: "there has to be a better way than this."
Always lead with the problem, not the tech or the product. Blockchain resolved many of  the boxes that previous tech offerings hadn't, allowing for a fundamental change in how personal data was stored, owned, and controlled. I was lucky to have a different perspective to those that had come before, and driven enough to set out on the journey that everyone else had shied away from.
The idea was great and the technology was ripe. But how hard was it to start and develop Nuggets? We would like to hear your struggles and victories?
AJ: I think one of the more recent examples is when it came time to self-quarantine amid the coronavirus outbreak. Coming to the realisation that I had been effectively self-isolating already, demonstrated how consumed I was by the work.
Nonetheless, it's been an amazing journey of highs and lows. From having to explain, in the early days, what blockchain was and the potential it had (I feel you Jeff), to fantastic opportunities that I would have never been afforded if I wasn't doing this. I've felt on top of the world and—sometimes—like I've been knocked off it, but I always end up with the need to do it all again the next day, with an almost evangelical zeal.
I now have a kinship of understanding and appreciation for anyone who has been a founder, big or small, and when you meet other founders, it's like you're talking the same language and an empathy that is hard to reach with others.
Nuggets' motto is to "Take back control of your data". Here are some novice's doubts regarding the claim. First, wouldn't it affect the data analytics thing that marketers and companies use a great deal at present?
AJ: You can still have behavioral data on the merchant or services side, which can bring benefits to both merchants and customers. We don't believe, however, that you need to know my first dog's name and my email to facilitate an order for socks. There's still metadata available, but not the user's personal data. Through reputation and provenance, greater value can be gained than ever before. The old model is broken—if the data breaches don't teach you that, the regulator will.
Following on the previous question, second, is the data really safe when using Nuggets? Data has to be stored somewhere, the users' devices, for example, which makes the data vulnerable. Isn't it?
AJ: With Nuggets, the data is encrypted at the source, with a private key that only the user has access to—negating the use of usernames and passwords. The nuggets of information are encrypted individually, hashed on-chain, placed in decentralised storage, and atomised so only the private key holder can access and control them. We believe the future is going to be based around your identity—devices and products will simply act as an interface to the identity that travels with you. You will be your identity combined with multiple biometric verifications.
How have the users responded to this disruptive innovation? Could you tell us some stats about the customer reaction so far – both in terms of end-users and business providers?
AJ: We have had the most amazing response to Nuggets with tens of thousands of advocates. We've been approached by the top global banks, payment services, and merchants. And, to have the industry acknowledge the direction as well, has been amazing.
Nuggets has also won a number of high profile awards, including;
The Blockchain Project of the Year at the FSTech Awards, beating HSBC and Commerzbank to the prize;
The Best Innovation in Security Management award at the FDATA Open Finance Awards, after being recognized as the company that has done the most to protect consumer data.
Shortlisted at the Europas Award for Hottest Tech Startup, and shortlisted for five awards categories at the Payments Awards — more nominations than any other company.
They were one of only 10 out of 400 global businesses to make it into the final of UBS's Future of Finance Challenge 2019, in the 'Foundation Setting: Technology Enablement' category.
Finalist in the MoneyAge Awards for 'Innovation in Consumer Finance',
Shortlisted for two payments awards alongside companies including HSBC and Mastercard for its use of biometrics and blockchain,
Named winners of the Anti-Fraud or Security Solution of the Year 2018.
Most Influential Women in Payments 2020 (not me, Seema)
10 best Payments Startups globally in Efma-Capgemini's Financial NewTech Challenge 2020.
We usually focus on industry news related to gaming, betting and gambling. In what ways do you think Nuggets can be a game-changer for the gaming and gambling industry?
AJ: Like finance, the gaming industry is one of the most regulated in the world. Applying the same principles of identity verification, KYC, proof of age, verified payments with reputation and provenance, along with privacy and security, we are sure to make a resounding difference.
Just to clarify, what kind of technological adjustments do existing gambling, betting and igaming platforms have to make to incorporate Nuggets. Is it going to be seamless and quick?
AJ: Onboarding, Access, Payment, and Verification can be quickly executed through SDK, APIs, and micro service container models that make integration modular and easy.
We are going through a global business turmoil caused by the Corona outbreak. Once things get back to normal, how do you foresee the situation for block chain technology? Will a new beginning help block chain technology to gain more access and popularity? We would love to hear your views.
AJ: During times of upheaval, disruptors prevail. New technology has been proven time and time again to leapfrog the broken past in order to create a better future. Blockchain will be a part of that, along with other technologies—maybe even a sprinkle of 5G thrown into the mix.
About two years ago, you wrote an article that said "Europe has unbridled potential to become one of the leaders in fintech"? Has Europe lived up to your expectations? Do you still subscribe to this view or is there any change in estimate?
AJ: I still think the UK and Europe have some of the best potentials. This map of challenger banks by country globally shows that in 2016 the UK had 40 challenger banks. India, with the next biggest number, only had 8. This gives you a good idea of the potential in Europe compared to the rest of the world.
DAOGroup launches industry's fastest blockchain platform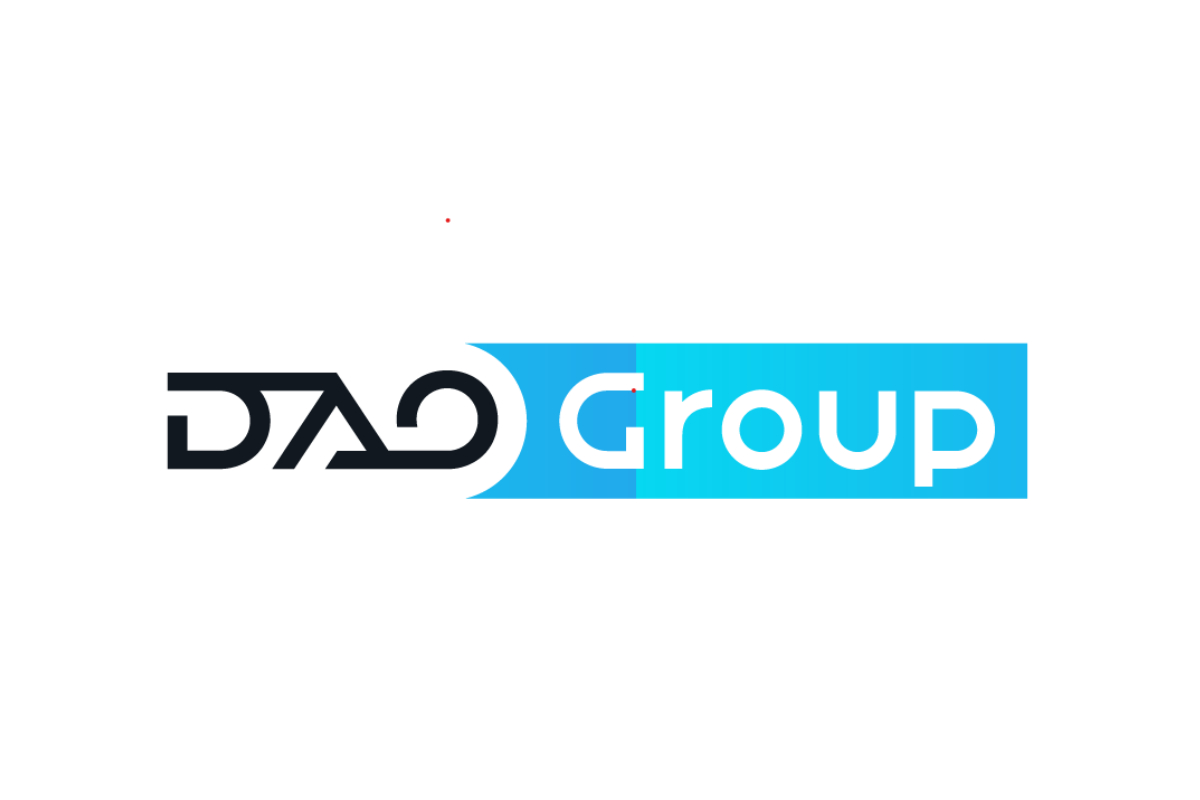 Reading Time:
< 1
minute
White label offering to provide no-deposit casino mechanics with real-time pay outs
DAOGroup, the iGaming cryptocurrency and blockchain solutions provider, has unveiled the industry's fastest blockchain-based platform.
Boasting a transaction speed measuring as little as a second, DAO's latest launch has been designed to revolutionise the industry's mainstream acceptance of blockchain-based gaming.
Available as a white label solution, DAO's use of blockchain enables operators to offer no-deposit gaming and real time pay outs in the industry's first workable format.
Harnessing super-fast finality to determine a provably fair outcome almost instantaneously, DAO's platform eliminates the need for players to deposit money ahead of playing – with winnings and losses extracted from the player's digital wallet directly via the use of smart contracts.
In comparison, alternative blockchains such as Ethereum take more than 15 minutes to reach any level of probabilistic finality making real iGaming practically impossible.
With a surge in demand for crypto gaming in recent months, DAOGroup CCO Glen Bullen sees the platform's launch as a kick-start towards player deposits becoming an outdated concept.
He added: "We're dedicated to transforming the iGaming industry's understanding and use of cryptocurrency and blockchain technology, with the launch of our platform coming at a pivotal time when that conversation is returning to the mainstream. 
"Crypto-based gaming has proved bullish in the last few months and we're here to start bringing its benefits into the mainstream for operators. 
"As well as offering an entire ecosystem for the development and migration of blockchain-based games, we're able to offer the industry's fastest and most reliable platform with no-deposit mechanics and real-time pay outs."
The company also unveiled DAOWallet in early 2020, delivering an advanced cryptocurrency-fiat gateway that enables operators to offer third-party cryptocurrency transactions without the need for additional AML and compliance procedures.
Ludena Protocol Partners with Theta Network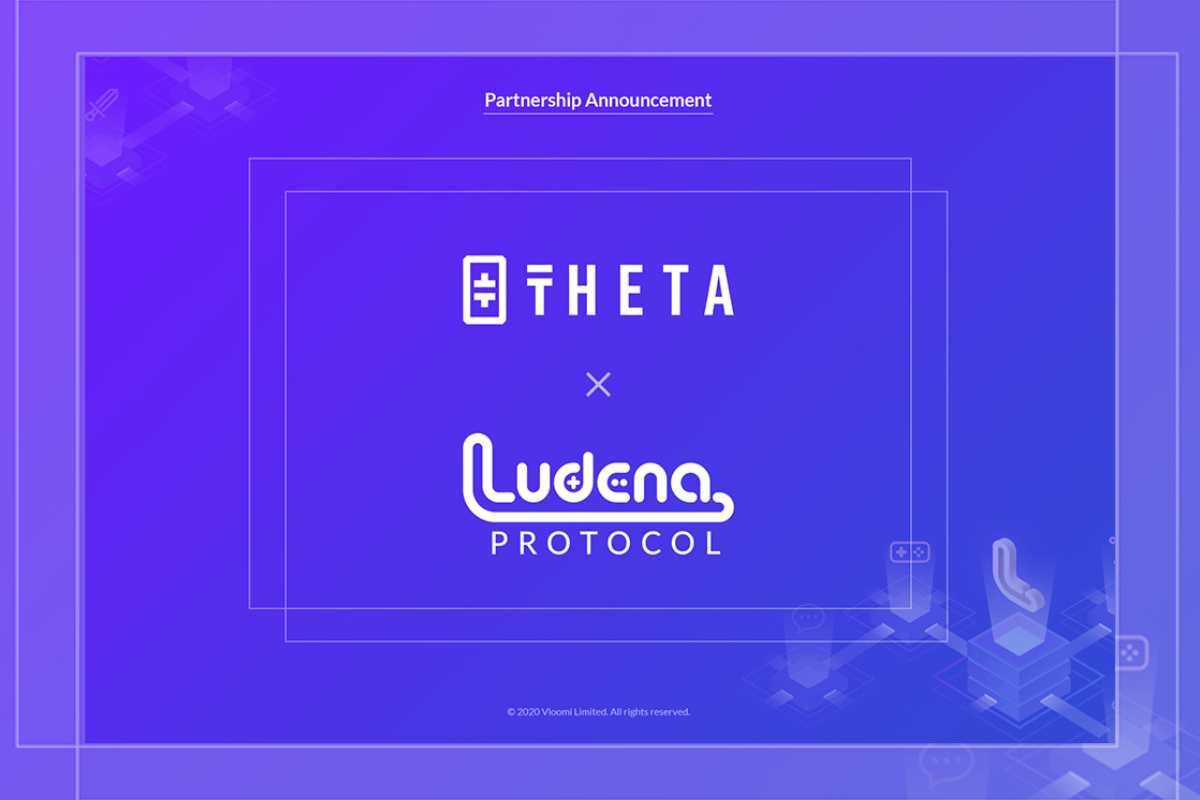 Reading Time:
2
minutes
South Korean gaming social platform Ludena Protocol has entered into a strategic partnership with Theta Network, the blockchain-based content delivery platform that enables high-bandwidth content delivery using decentralised technology.
As part of the deal, the Ludena Protocol Dapp, GameTalkTalk will integrate the Theta protocol into its gaming-centric social platform that rewards users for gaming-related activities. Theta Network will bring its high-quality esports, gaming and blockchain content to the 3 million+ GameTalkTalk users. Users will earn rewards with the TFUEL token for watching and sharing their bandwidth and videos with other network users and engaging with the content. This partnership will mark the first launch of Theta Live Mobile Embed for Android apps in Korea.
"GameTalkTalk is an ideal partner to launch our Theta Live Mobile Embed product powered by the Theta Network, allowing viewers to relay esports and game streams to their peers and earn Theta token rewards, TFUEL, just for watching and sharing their bandwidth resources. In just a couple of months after announcing Theta Live Embed, it is now live on more than dozens of partner sites globally and we are excited to branch out to Korea for the first time and to onboard local content," Mitch Liu, CEO of Theta Labs, said.
Theta Labs will also be supporting Ludena Protocol's global expansion plan through marketing cooperation, while offering GameTalkTalk users an influx of gaming content and added platform rewards. Also, Theta Labs has agreed to provide an exclusive GameTalkTalk channel on Theta TV, which will feature Ludena Protocol's in-house content, which will be broadcasted to the Theta community, which boasts 5 million+ users.
"We hope that the cooperation between Theta Labs, which showcases an excellent model of disruptive blockchain-based service, and the Ludena Protocol Foundation, which seeks to create an innovative global gaming ecosystem through a gaming social platform, will lead to achievements that are long remembered in the blockchain gaming market," Joshua Kim, CEO of Ludena Protocol, said.
Digix partners with Axie Infinity to bring real gold in-game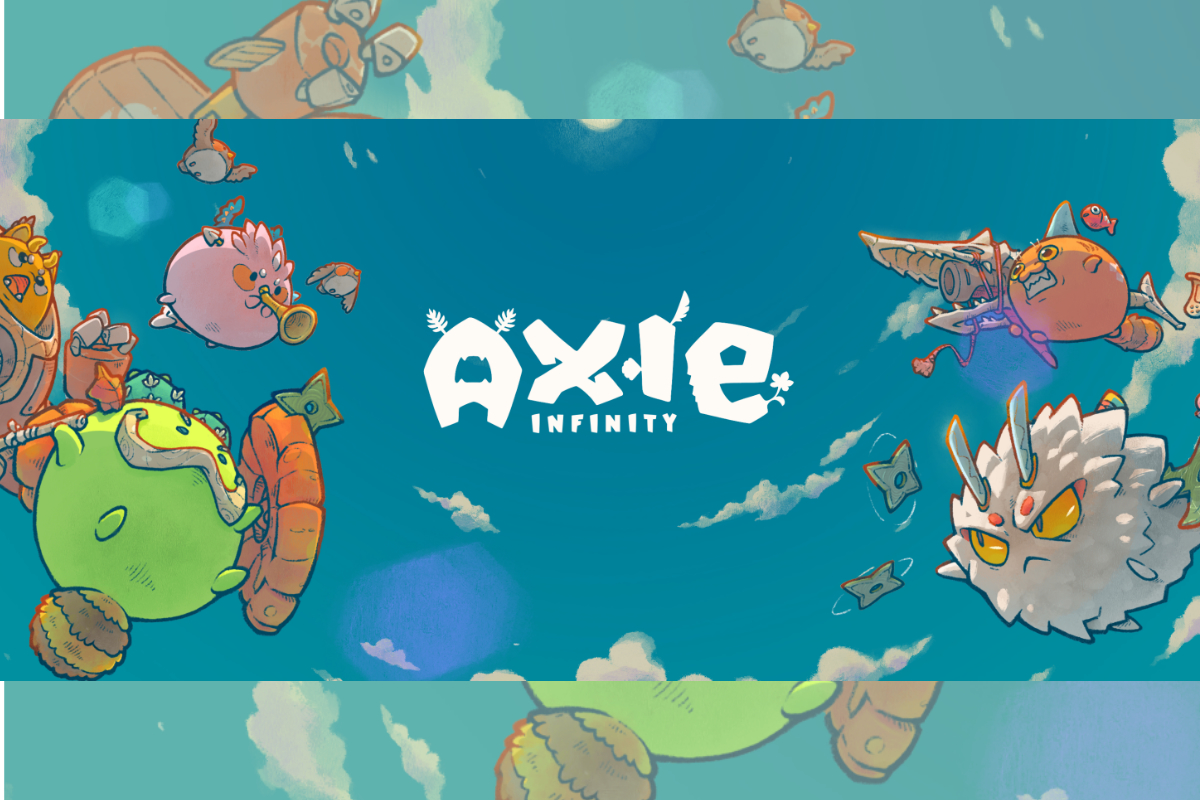 Reading Time:
2
minutes
First of its kind partnership will enable players to receive in-game gold through Axie-DGX tokens that will be redeemable for physical, investment grade gold
Digix, creator of the world's first asset-backed digital gold token, has today announced a partnership with Axie Infinity, a game built on Ethereum that enables players to collect, raise and battle fantasy creatures. This partnership will enable Axie Infinity players to receive in-game tokens that are backed and redeemable for physical, investment-grade gold.
In an industry first, real gold rewards will be offered as an in-game currency via Axie-DGX tokens which can be exchanged for Digix's native token, DGX— where 1 DGX is equivalent to 100,000 Axie-DGX. Axie Infinity is a digital pet community that lets players battle, collect, trade and raise Axis, where players can power-up these fantasy creatures through minigames, quests, contests, and special in-game events. Powered by Ethereum, the Axie Infinity marketplace is transparent, liquid, and secure, enabling players to have complete ownership of their Axies and the ability to trade and sell them in a secure manner.
Shaun Djie, COO and Co-Founder of Digix said: "This collaboration with Axie Infinity is not only a major milestone for Digix—but for the growth of digital gold, highlighting its benefits across a range of industries including gaming. By providing an in-game currency that is backed by gold, a time-tested, safe haven asset—we are remaining true to our vision of democratising access to gold and further showcasing the innovative use cases for digital gold."
Starting from 20 July 2020 10 AM EST to 2 August 2020 10 AM EST, Axie Infinity players will have the chance to earn Axie-DGX tokens as they compete in this seasonal event. Axie-DGX tokens will be rewarded as a random in-game drop with a total prize pool of US $1500 Axie-DGX tokens.
Aleksander Leonard Larsen, COO and Co-Founder of Axie Infinity said: "This initiative elevates the play-to-earn narrative to new heights. For the first time, players can earn real gold by simply playing a game. User-focused experiments that benefit and reward users are key to furthering the adoption of blockchain technology."
As part of this campaign, Bullionix will also craft limited edition 3D collectibles in the form of Axie-themed non-fungible tokens (NFTs) that are backed by Digix's investment grade gold. Each Bullionix collectible has 0.25 DGX staked on-chain that belongs to the holder of the NFT. A 0.1 DGX minting fee is settled in the same transaction. These commemorative pieces are available to mint exclusively from 20th July until 9th August. Each NFT can then be interacted with in the Bullionix dapp, gifted or even resold on NFT marketplaces. Axie Infinity users are able to access their dashboard to transfer Axie-DGX into their personal wallet with the option to mint these limited edition collectibles.