Indiana Sportsbooks Lose Out On $125 Million In March Wagers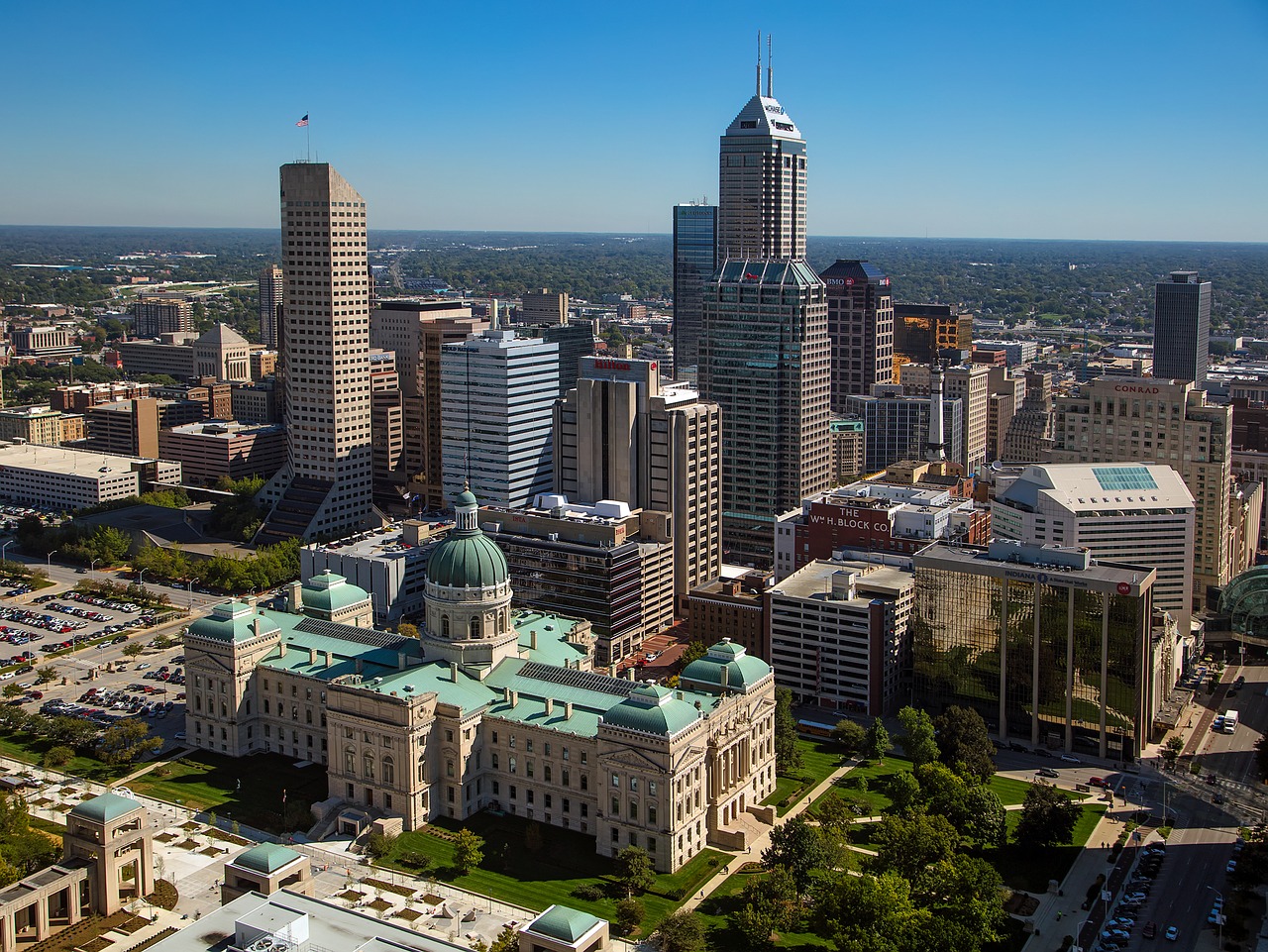 Reading Time:
3
minutes
Without NCAA Tournament, NBA, baseball, and more, sportsbooks attract $75 million in bets, according to PlayIndiana
Indiana's retail and online sportsbooks were hit hard in the first weeks of the coronavirus shutdown, costing the state an estimated $125 million in wagers in March, according to PlayIndiana. And with no immediate end in sight, the industry will continue to navigate treacherous waters in the months ahead.
"This is an unprecedented stoppage for legal sportsbooks, and there is no playbook for them to follow to help manage the crisis," said Dustin Gouker, lead analyst for PlayIndiana.com. "Obviously, the sports betting industry is just one facet in a crisis that is affecting us all, too often tragically. But it is a business that employs hundreds in Indiana and generates millions in state taxes. And the bottom line is that there will be no significant relief until the sports world begins to open back up."
Indiana appeared to be headed for its first month of more than $200 million in bets. Instead, the state's retail and online sportsbooks collected just $74.8 million in March wagers, down 60% from the record $187.2 million in February, according to official reporting released Thursday. Almost all of the handle was generated before March 11, when the NBA shut down its season and sent a cascade of closures through the sports world.
March's bets produced $5.5 million in adjusted gross revenue, down 50.5% from $11.9 million in February, and yielded $522,0825 in tax revenue for the state.
The shutdown wiped out nearly three weeks of games, including the NBA and the opening of the Major League Baseball season. The loss of the NCAA Tournament, one of the largest sports betting holidays in the U.S., proved particularly damaging. Indiana sportsbooks could have generated more than $50 million in tournament-related wagers, PlayIndiana estimates.
"There is no way to replace the revenue that would have been generated from the NCAA Tournament, which in legal jurisdictions generates more action than the Super Bowl," said Jessica Welman, an analyst for PlayIndiana.com. "The NCAA Tournament can't be rescheduled, but professional leagues are beginning to draw plans to begin games again. We still don't know what that looks like or when it will happen. Whether spectators are there to watch in-person or not, though, online sportsbooks should again be able to attract bettors, which will be welcome news for the industry.
Other than some minor international events and futures betting, mainly on the NFL, sportsbooks have gone completely silent. That could change in a minor way without a single game being played. Sportsbooks are now accepting bets on Friday's WNBA Draft and the NFL Draft later this month.
"We don't expect a lot of betting on the WNBA and NFL drafts, but we suspect that each will draw more interest than either would under ordinary circumstances," Welman said. "People are looking for some sense of normalcy while they practice social distancing, and the drafts and futures betting is providing at least some outlet for bettors."
In March, online sportsbooks generated 81.3%, or $60.8 million, of the state's handle. DraftKings/Ameristar Casino led the market with $33.1 million in bets, down from $74.1 million in February, and generated $2.4 million in gross receipts, down from $5.7 million. FanDuel/Blue Chip Casino was second with a $21.6 million handle, down from $63.8 million. That resulted in a $1.45 million win, down from $2.7 million.
The market leaders were followed by:
BetRivers/French Lick Resort ($3.6 million handle, down from $7.7 million; $343,482 win, down from $348,869)
BetAmerica/Rising Star Casino ($132,568 handle, down from $212,953; $8,233 win, up from -$6,169)
BetMGM/Belterra ($2.1 million handle, up from $70,061; $370,669 win, up from $13,175)
Hollywood Lawrenceburg/PointsBet ($334,237 handle, $65,390 win)
Horseshoe Hammond led the retail market with $3.4 million in bets, down from $12.4 million in February. That generated $211,475 in gross receipts, up from $52,445. Horseshoe Hammond was followed by:
Hollywood Lawrenceburg ($2.6 million handle, down from $6.8 million; $65,390 win, down from $308,577)
Ameristar Casino ($2.1 million handle, down from $5.9 million; $232,186 win, down from $345,660)
Indiana Grand ($1.7 million handle, down from $4.7 million; $95,088 win, down from $516,760)
Harrah's Hoosier Park ($1.8 million handle, down from $4.5 million; $32,459 win, down from $301,764)
Caesars Southern Indiana ($800,758 handle, down from $2.2 million; -$25,689 win, up from $16,774)
Blue Chip Casino ($693,011 handle, down from $2.1 million; $10,736 win, up from $3,008)
Tropicana Evansville ($594,036 handle, down from $1.6 million; -$49,753 win, down from $31,513)
Belterra Casino ($242,689 handle, down from $864,230; -$35,082 win, down from $46,173)
French Lick Resort ($81,343 handle, down from $387,656; -$16,027 win, down from $27,015)
Rising Star Casino ($43,686 handle, down from $123,393; -$5,903 win, down from $11,723)
"Online sportsbooks will bounce back more quickly than their retail counterparts, which face a much more uncertain future as the coronavirus pandemic continues," Gouker said. "In states where online casino games and poker are legal, such as New Jersey and Pennsylvania, casino operators have had a bit softer landing. But Indiana has really borne the brunt of this crisis, unfortunately."
For more revenue information on Indiana sportsbooks, visit PlayIndiana.com/revenue.
Scientific Games unveils suite of innovative solutions to help operators reimagine today's casino floor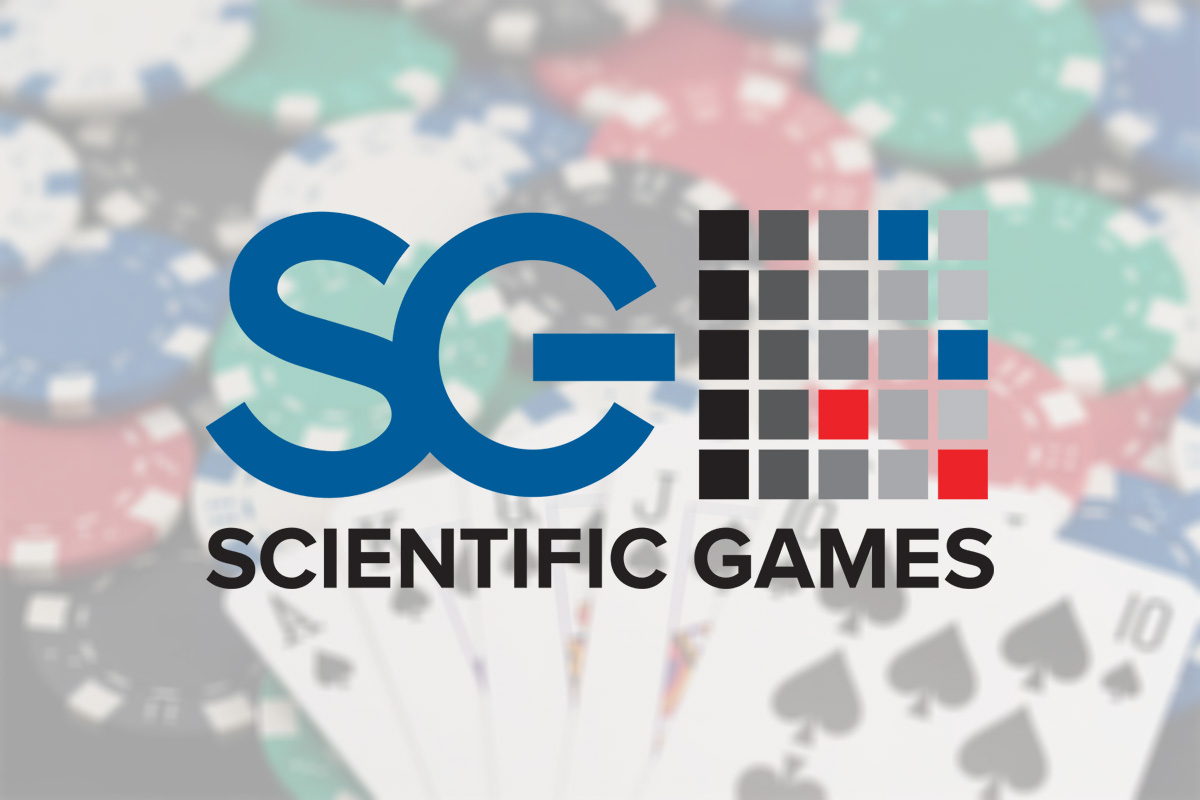 Reading Time:
2
minutes
Scientific Games Corporation is unveiling a suite of contactless gaming solutions that will aid casino operators in their quest to keep their players and team members safe while maintaining a fun atmosphere.
Swiftly responding to the need to develop solutions that support enhanced sanitation protocols and assist with social distancing measures in a post COVID-19 world, Scientific Games developed advanced technology solutions to help casino operators reimagine play for their guests.
"Scientific Games has always been committed to innovation, but it is now more critical than ever to develop solutions that help our partners address and adapt to the new normal," said Matt Wilson, Executive Vice President and Gaming Group Chief Executive. "Our suite of contactless gaming solutions enables our partners to deliver a new, yet fun and engaging gaming experience for their players all while keeping them safe. This advanced technology sets a new standard for the industry and is available for our partners now."
Scientific Games' suite of contactless solutions includes the Unified Wallet cashless gaming experience, a Social Distancing Module and Automated Game Sanitization.
Unified Wallet
Scientific Games' Unified Wallet is powering a cashless gaming experience by giving players the power to instantly access funds to play their favorite slots and tables through an app on their personal mobile device. Taking a mobile-first approach, cashless solutions are not only convenient for guests but are also cost effective for casino operators. Unified Wallet eliminates lines at ATMs to withdraw cash or at a kiosk or casino cage to redeem tickets as well as reduces costs on machine maintenance including bill validators, ticket printers and ticket redemption kiosks.
Social Distancing Module
The Social Distancing Module provides three distinct features for operators: Dynamic Distancing, EGM Scheduler and Resort and Game Reserve. These features provide further opportunities for casino operators to adhere to the necessary safety measures now required by public health and gaming officials.
Dynamic Distancing facilitates social distancing amongst slot players, disabling all games within close proximity once a player cards in.
EGM Scheduler allows operators to quickly upload a list of games that should remain enabled on the casino floor and even allows them to do so remotely through the use of a Control EGM feature.
Resort Reserve and Game Reserve allow players to reserve their favorite game during their visit allowing them to customize their experience to their preferences all while staying safe.
Automated Game Sanitization
Keeping casino team members and guests in mind, the Automated Game Sanitization solution eliminates the manual task of searching for games that need to be sanitized on the casino floor by quickly identifying games that require sanitization after active play. Operators can also schedule sanitization at regular intervals for continued sanitization as well as anonymous play.
For additional information on Scientific Games' suite of contactless solutions, visit scientificgames.com.
© 2020 Scientific Games Corporation. All rights reserved.
About Scientific Games:
Scientific Games Corporation (NASDAQ: SGMS) is a world leader in entertainment offering dynamic games, systems and services for casino, lottery, social gaming, online gaming and sports betting. Scientific Games offers the gaming industry's broadest and most integrated portfolio of game content, advanced systems, cutting-edge platforms and professional services. Committed to responsible gaming, Scientific Games delivers what customers and players value most: trusted security, engaging entertainment content, operating efficiencies and innovative technology. For more information, please visit scientificgames.com.
SOURCE Scientific Games Corporation
Online betting pioneer creates another first with live virtual racing products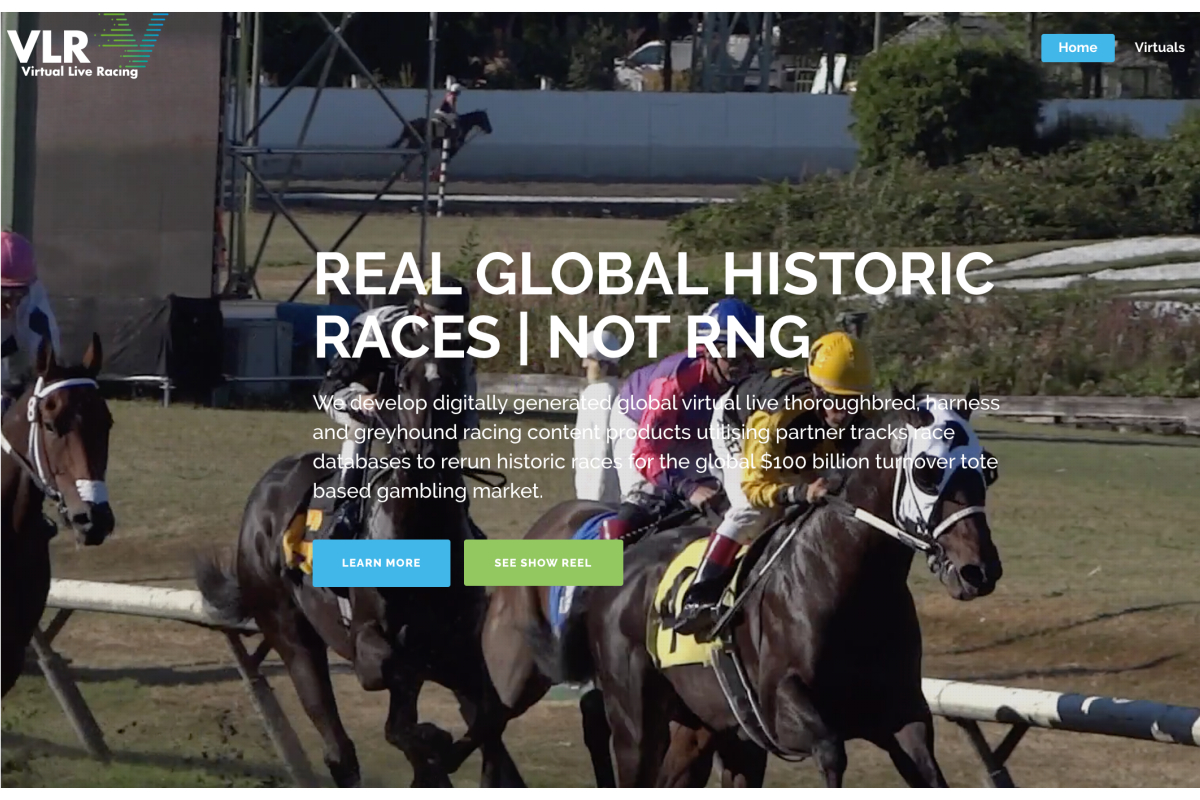 Reading Time:
3
minutes
Betinternet founder Vincent Caldwell behind Virtual Live Racing's regulated digital tote betting products for USA
A new concept in live virtual racing products has been created which features fully rendered replicas of real tracks, stunning graphics, and results based on historical race data in partnership with leading American racetrack venues.
Virtual Live Racing is a global first because races are based on anonymised and encrypted data from real-life thoroughbred, harness and greyhound races – a huge leap forward compared to RNG (Random Number Generator) products that are currently offered by legacy market suppliers.
A number of tracks are live including Derby Lane and Tampa Bay Downs in Florida. Five other tracks are signed and are soon to be launched, including Hawthorne in Chicago, and Parx in Philadelphia. The product is available to all tote systems in the US via distribution through Amtote International's Spectrum betting system which is the leading technology tote provider in the USA which enables tracks to accept wagers from players and create a brand new risk-free revenue stream.
Virtual Live Racing has been created by Isle of Man-based company Virtual Software which has a proven track record of innovation in digital product development for the pari-mutuel or fixed odds betting industries. Chairman Vincent Caldwell started one of the world's first online wagering companies (betinternet – licensed in the Isle of Man) which then went on to become the first such company to list on the London Stock Exchange.
The launch of VLR is the result of several years' hard work by their highly experienced executive team which, along the way, has led to some truly historic milestones for the industry. Most notably these include a State of Oregon Legislature Senate Bill which made history by granting regulatory approval for virtual racing products.
Caldwell said: "While virtual racing products operate in over 40 countries and are very much a mainstream wagering product with billions of dollars bet on them each year, we have identified a niche opportunity for a unique product. We've developed a real-time rendering engine deployed to deliver horse, harness and greyhound racing with high quality graphics and animations. Unlike other products, our technology ensures that a racetrack's intellectual property in the form of historic race data is anonymised and encrypted so outcomes cannot be known prior to the race being run. We believe that Virtual Live Racing products, which are built on a pari-mutuel wagering model, have a massive potential because it allows market access into an existing $11billion USA pari-mutuel wagering market, and other access points into international regulated racing markets valued at $100billion."
VLR has a strong executive team with a wealth of industry knowledge and experience. Dave Mousley is Chief Creative Officer, and Angus Wood, Chief Software Architect. Dave, of Island Broadcasting Media Limited, was the co-founder of Red Vision which created the world's first major virtual racing products. Those products currently generate more than $8billion gross gaming revenue annually. He led his team to win two BAFTA and two Royal Television Society awards for technical and creative innovation. Dave and his team were twice nominated for Emmy awards in the United States for computer graphics and virtual effects.
Angus, also of Island Broadcasting Media Limited, was formerly CTA at Inspired Gaming where, following the acquisition of Red Vision, he oversaw their growth to become the leading developer of online virtual racing products. His role included responsibility for the technical development and security operations of over 90,000 wagering terminals and machines as well as substantial server-based wager testing. VLR is represented in the US by Derby Lane and their executive team, and VLR's Business Development Consultant Joey D Michaels who is responsible for building relationships with track owners and online Account Deposit Wagering (ADW) betting operators to drive expansion into tracks, casinos, and off-track betting outlets.
Casino Game Maker, Inc. Announces New Product Launch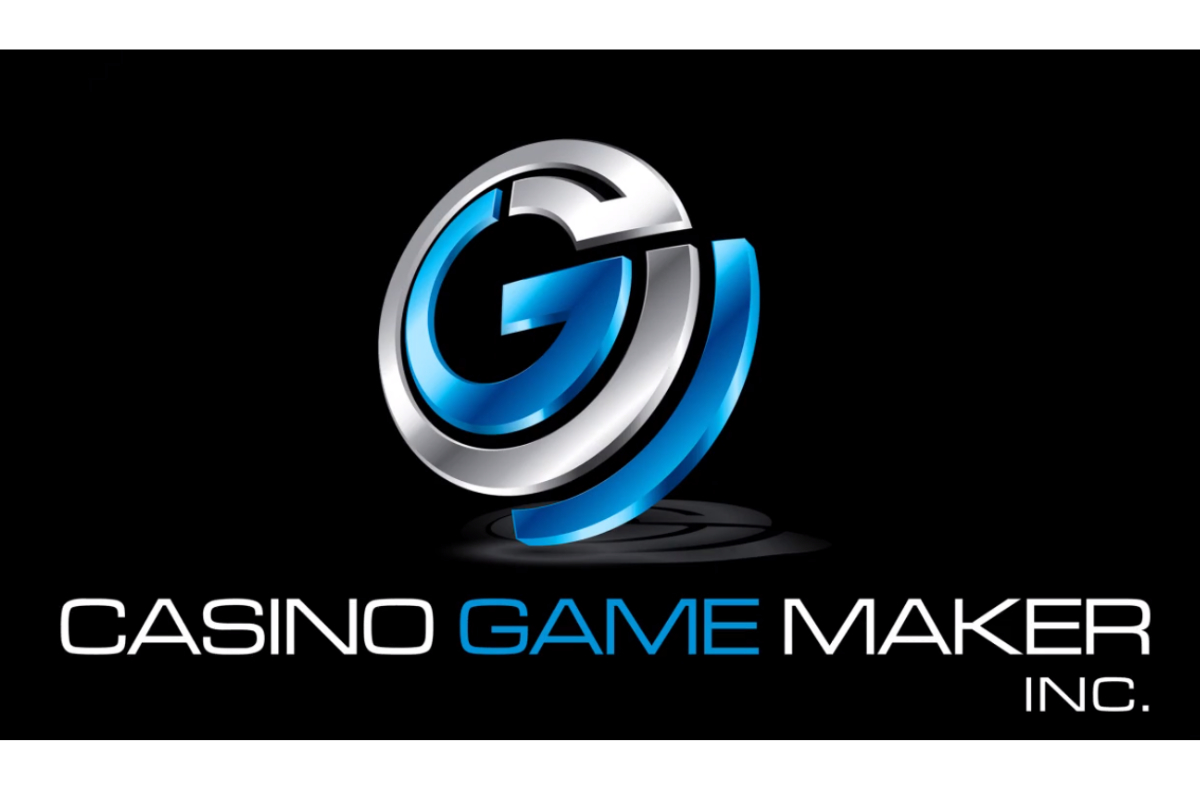 Reading Time:
2
minutes
The launch of the cutting-edge electronic table game terminal Fenrir to provide a solution to land-based casinos aimed with new safety guidelines
Casino Game Maker, Inc. is excited to announce the launch of FENRIR, the cutting-edge electronic table game terminal. Built around the proven VALHALLA+ Gaming Platform, FENRIR provides the ultimate gaming experience, and offers the unique possibility of wagering concurrently on live and virtual games from a single terminal. Featuring a high definition 27″ touch screen, USB 3.0 mobile phone charging ports, and high-fidelity sound. Experience powerful graphics on games like Baccarat, Sic Bo, Craps, Roulette and more! Fenrir's compact footprint and well-designed Safety Shield provide a perfect solution for operators who are looking to modify their floors to comply with the new safety guidelines.
"We are proud to offer FENRIR as the newest addition to ETG style betting terminals. This top of the line terminal incorporates Casino Game Maker's Gaming Platform, VALHALLA+. This platform offers the latest gaming technologies with industry leading flexibility to adapt to today's rapidly changing gaming environment. Multiple game types can be played on one device, at the same time. This includes playing live dealer table games while playing Class III slots or poker. As the industry and regulators adapt to the new normal of social distancing and safety guidelines, these technologies will help casinos continue to offer exciting games to their players. Offering new games, custom content and meeting new regulations becomes easier when you choose FENRIR," said Brian Dalley, Casino Game Maker Director of Engineering.
"Even before COVID-19, the global market for electronic table games was expected to grow significantly. With the new reality, it appears that the growth could be exponential. Casino Game Maker is focused on developing solutions to help casinos comply with the new safety guidelines. In keeping with this, our game library now includes products such as card-based roulette and craps. We have also developed visually appealing safety shields for our electronic table game terminal, FENRIR, to promote social distancing," said Andrzej Surmacz, Casino Game Maker President. Casino Game Maker specializes in gaming solutions for land-based casinos. Our expertise includes platform design, compliance review, system integration, design and manufacturing of gaming devices. The Company was established in early 2014 and is based in Cedar City, Utah.
SOURCE Casino Game Maker, Inc.