Estonia's Gambling Tax Revenue Falls in February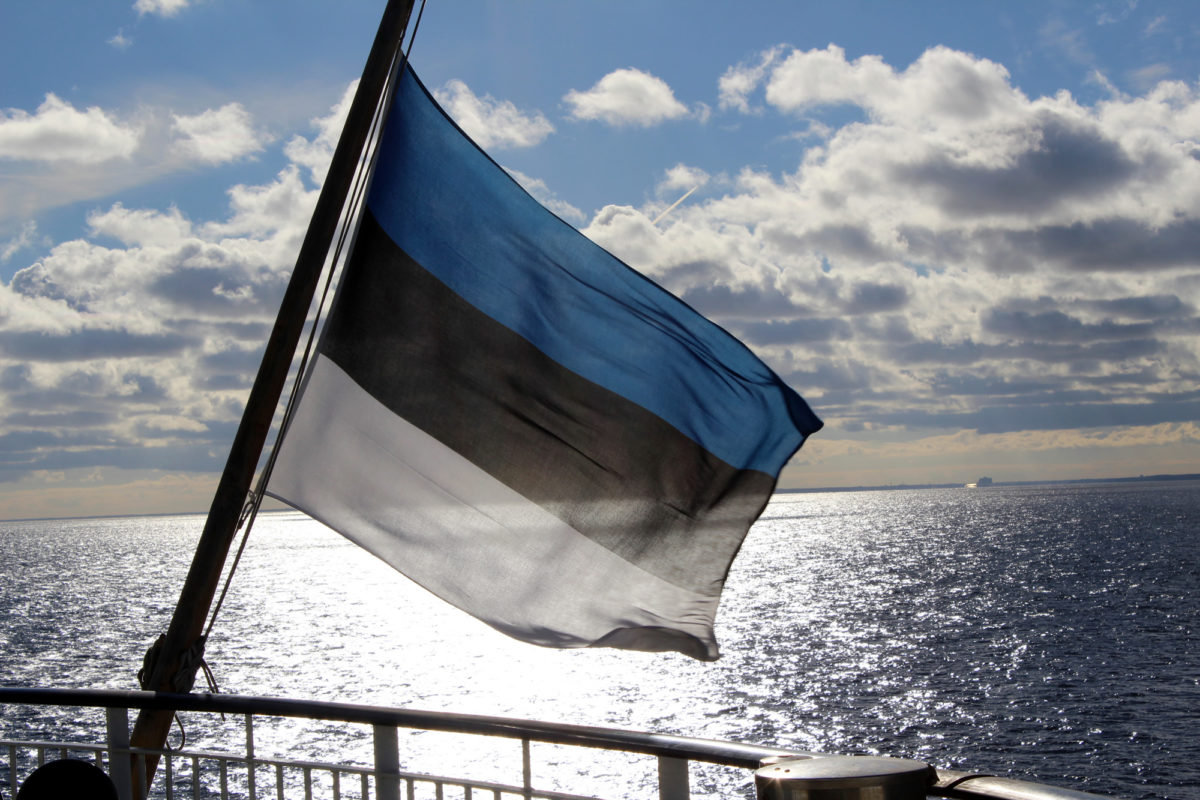 Reading Time:
2
minutes
Estonia's gambling tax revenue has fallen one third in the month of February.
Restrictions imposed due to coronavirus are having a significant impact on gambling tax receipts, to the extent they are paralysing activities of activities, including those related to social welfare, financed by the tax and under the auspices of the Ministry of Social Affairs, the ministry says.
"The fall in gambling tax receipts will undoubtedly put great pressure on the ministry to finance agreed projects," Rait Kuuse, deputy secretary-general for social policy at the social affairs ministry, said.
"Our goal, in cooperation with our partners, is to find an opportunity to continue the agreed activities and, if necessary, to make new decisions together in certain places, if, for example, the implementation of what was agreed proves impossible due to the implemented restrictions. We have asked all partners to review the activities planned for this year and to reevaluate which activities it is reasonable to realize in view of the emergency situation and whether anything can be postponed," Kuuse added.
Application rounds for small projects currently financed via the gambling tax and which would be difficult to implement as a result of the effects of the coronavirus pandemic and accompanying emergency situation have been suspended.
Gambling tax receipts in February had already fallen by one third; a larger fall is expected through the spring months.
"Payments for the second quarter of 2020 took place in April, according to the agreed payment schedule, and we are working to mitigate the negative effects of the crisis," Rait Kruuse said.
"As a result it is important for us to decide how to proceed, to negotiate openly with our partners, and to provide adequate information about the situation. In doing so, we are considering all ways to ensure sustainable funding for partners to carry out the necessary activities," he added.
The Tax and Customs Board (MTA) says that gambling tax receipts were distributed with 45% of the tax coming from lotteries, 34% from slot machines, 5% from casino gaming tables, 4% from toto (a type of lottery-ed,) and 10% from online and other remote gambling.
One percent of gambling tax was collected from tournaments involving games of chance.

William Hill goes live in Latvia powered by GiG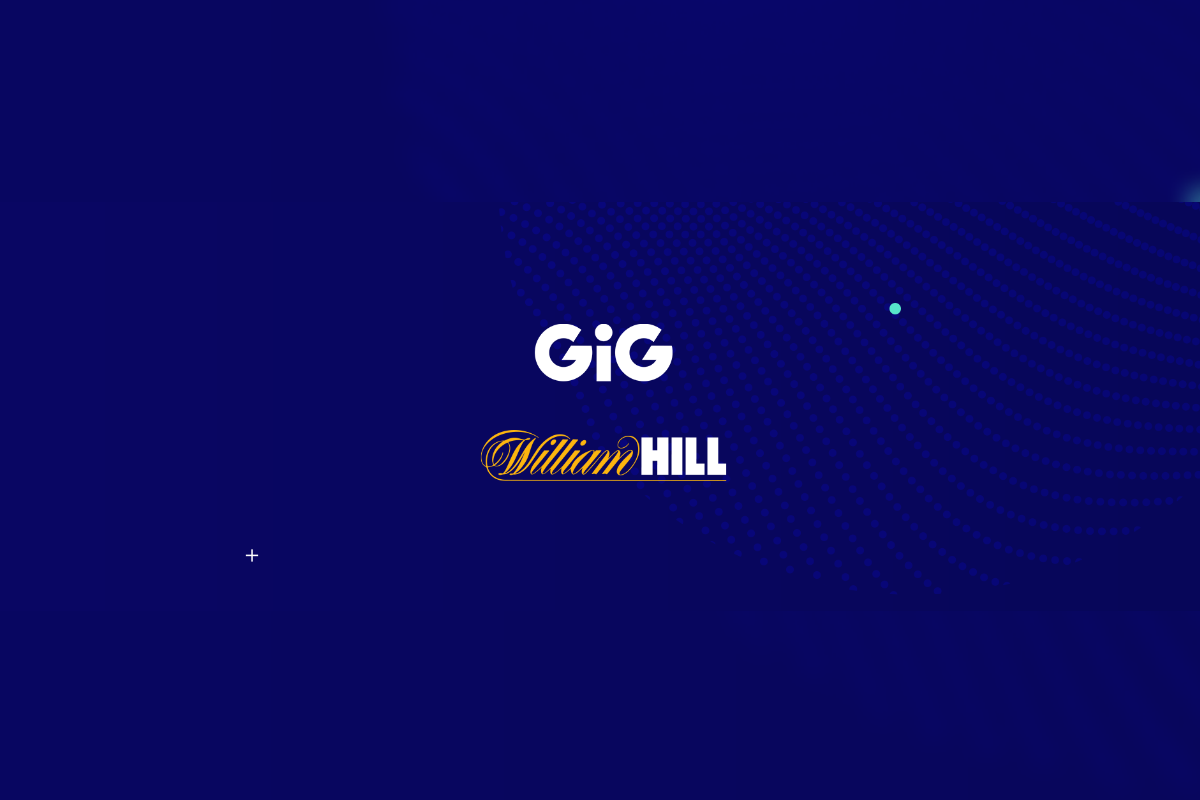 Reading Time:
< 1
minute
William Hill, one of the largest and most recognisable brands in the gaming industry has gone 'live' in Latvia this month, all proudly powered by Gaming innovation Group's (GiG) award-winning iGaming platform.
Whilst strengthening GiG's existing presence in the country, this launch see's the realisation of the first steps for the William Hill label into the burgeoning Latvian market, with the two companies partnering to fully rebrand the site of one of the previous leading operators, from 11.lv to williamhill.lv.
William Hill's new online Latvian offering has been built using GiG's much lauded frontend framework and will provide its players with an attractive, user-friendly and competitive online casino and sportsbook. With a unique look and feel, the quality of GiG's delivery promises that they will stand out as a leading operator within the Latvian market, both now and into the future.
Richard Brown, CEO said: "We are proud that William Hill has chosen our frontend solution for the rebrand and launch of its newly acquired online casino and sportsbook sites for Latvia. We look forward to continuing to support William Hill in their success and expansion in the Latvian market "
Janis Tregers, Managing Director for William Hill Latvia: "We are very excited to continue our journey in the Latvian market by working with such a strong brand as William Hill. 11.lv has served us well and will be missed, but the transition comes easier to ourselves and our customers in large part because of the improvements in the product we have been able to deliver in collaboration with GiG to accompany this rebrand."
HIPTHER announces resounding success for MARE BALTICUM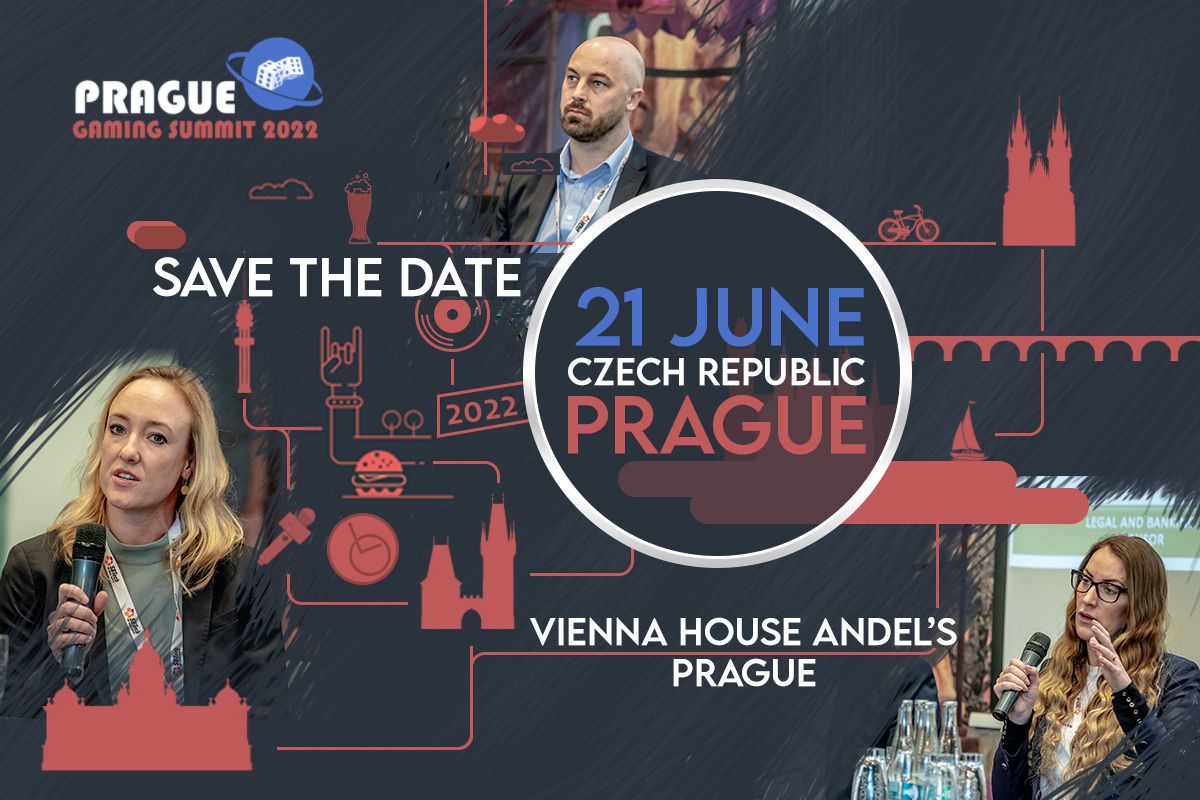 Reading Time:
2
minutes
Events agency now gearing up for Prague Gaming Summit on June 21st
European Gaming, Hipther Agency's Central and Eastern European betting and gaming media platform, has celebrated its return to live events with a resounding success at the MARE BALTICUM Gaming Summit.
The summit was held on May 12, 2022, in Vilnius, Lithuania, at the eco-friendly Radisson Blu Royal Astorija Hotel, located in the Baltic capital's UNESCO-certified old town.
The fifth edition of Hipther's boutique European Gaming summit marked the return of the Baltic region's first in-person gaming event since the onset of COVID in 2020.
Dedicated to providing a platform for discussion between the two regions' regulatory authorities, operators and suppliers, the MARE BALTICUM Gaming Summit featured a full day's panel discussions and presentations from leading figures in the iGaming industry, totalling more than 80 industry delegates.
After promising a hugely impressive roster of regional thought leaders and regulatory authorities, Hipther delivered, with the likes of Dainis Niedra (Managing Director Central & Eastern Europe at Enlabs), Kaido Ulejev (Commercial Director CEECA at Betsson Group) and Maria McDonald (Managing Partner at Nordic Gambling).
Providing a unique open platform for stakeholders and industry operators, as well as a wealth of networking opportunities for gaming executives, the MARE BALTICUM Gaming Summit was sponsored by Tom Horn, Endorphina and Nordic Gambling.
Alongside the summit were the Baltic and Scandinavian Gaming Awards (BSG), launched in 2019, which have become the most important gaming industry awards in the region.
Totalling 28 nomination categories, BSG awards were established to provide an independent, fair and representative awards event that recognises significant achievements across the Baltic and Scandinavian gaming industries, and this year was no different.
Among the winners of the wide selection of highly competitive categories, were Betsson, who was awarded the Best Sports Betting Operator in the Nordics 2022 title, whilst Altenar won the Best Sports Betting Provider in The Baltics 2022, as well as BetGames taking home Best Live Casino Provider.
Commenting on the success of the MARE BALTICUM Gaming Summit, Zoltan Tuendik, Founder and Head of Business and Events at European Gaming and Hipther Agency said:
"It was a pleasure to provide the industry with the MARE BALTICUM Gaming Summit – proving to be the region's first proper in-person gaming conference in three years.
"Whilst we have always been aware of the value of the networking opportunities, panel discussions and BSG awards, we were thrilled to see the demand of the summit translated into a sell-out event, with a wonderful opportunity to bring everyone back together.
"With just one month to go, we are now gearing up for the Prague Gaming Summit, which has also grown year on year. This is a key event in the Central and Eastern European region and one of our longest-standing conferences.
"We aim to bring a wealth of information within quality networking spaces as well as a focus on the DACH region's main regulatory updates."
The Prague Gaming Summit is Central and Eastern Europe (CEE)'s largest betting and gaming industry conference.
The fifth edition of the show, organised by European Gaming and Hipther Agency, will take place on the 21st June 2022 at Vienna House in Prague's Andel district, starting at 08.45am.
The event already has record number of sponsors confirmed, including Tom Horn Gaming and Nordic Gambling. With a limited number of sponsorship packages still available, interested companies can contact: Andrada Marginean, B2B Sales Manager at Hipther Agency, by email on [email protected].
Wazdan wins two awards at Baltic and Scandinavian Gaming Awards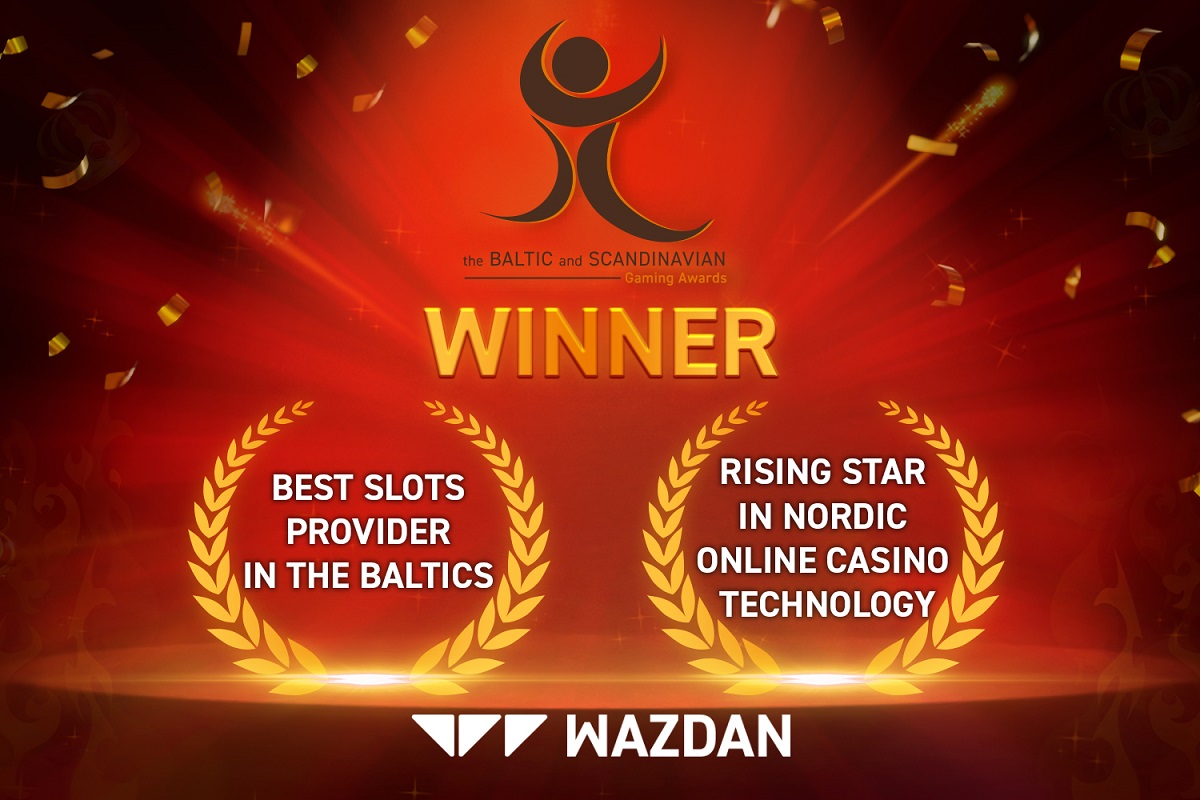 Reading Time:
< 1
minute
Wazdan awarded the titles of the Best Slots Provider in the Baltics 2022 (B2B) and the Rising Star in Nordic Online Casino Technology 2002 (B2B)
Wazdan, the innovative games provider, has won two awards at the recent Baltic and Scandinavian Gaming Awards (BSG Awards).
Wazdan was recognised in both the Best Slots Provider in the Baltics (B2B) and Rising Star in Nordic Online Casino Technology (B2B) categories, highlighting the impressive reach the provider boasts across both regions.
The award recognised outstanding achievements in the regions across 28 categories, with the final results decided by delegates of the Mare Balticum Gaming Summit.
Wazdan has enjoyed a positive start to 2022, releasing a number of thrilling new titles headlined by its new innovative slot, Magic Spins™, while also entering the recently regulated Ontario market.
Andrzej Hyla, Chief Commercial Officer at Wazdan, said: "We're extremely proud to have won two awards at the recent BSG Awards. The Baltic and Nordic regions are important regulated markets for us in Europe. We're always looking to bring excellent gaming experiences to players and it's fantastic that we've been recognised for our products.
"It's a testament to the hard work of the entire team. Congratulations to all winners!"