eSports is the future of online betting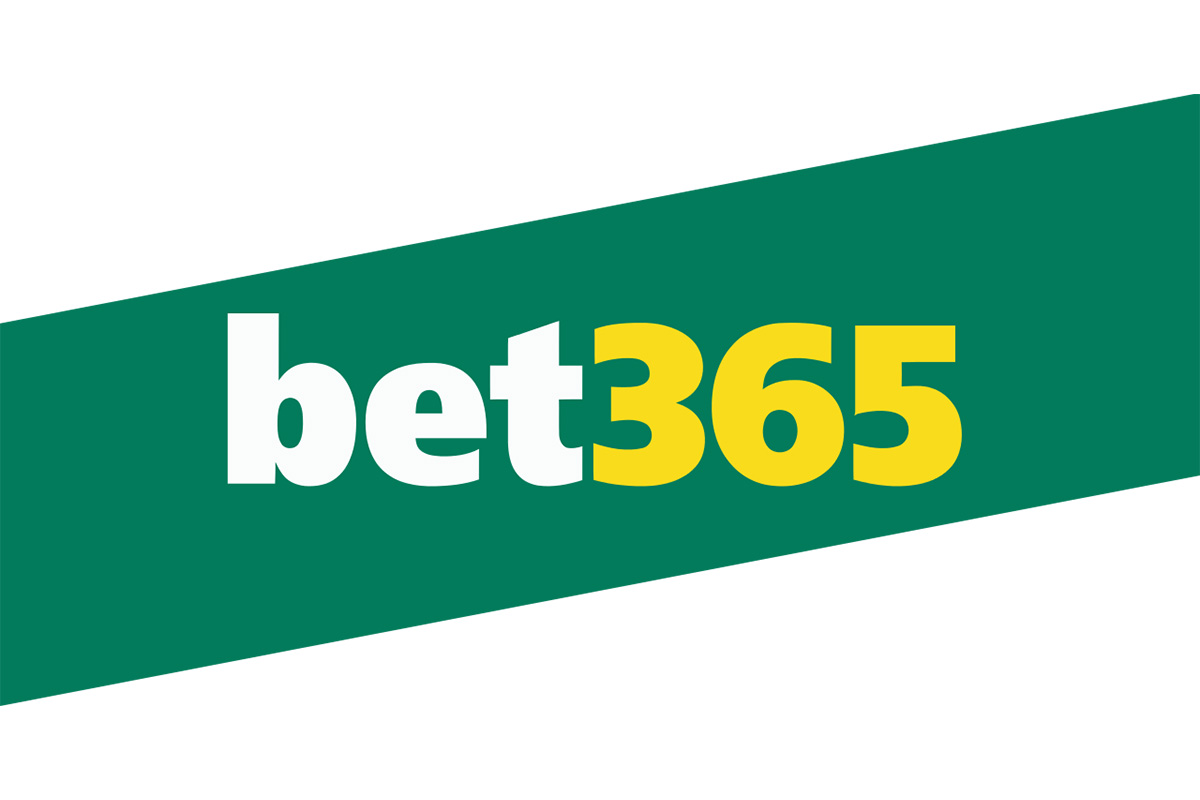 Reading Time:
2
minutes
For many people, the idea of gambling on eSports might seem a little crazy. However, as eSports increase in popularity, it has naturally gained the attention of the sports betting crowd!
Download the bet365 app, for example, and you might notice some action on eSoccer or CSGO right on the homepage, not something you would have expected to see even a few years ago!
The times are changing, and you should expect that to continue long into the future if you are on the bet365 app. This is because bet365 has started to work with Sports Information Services (SIS) to help transform their eSports betting platform, improving your betting options and coverage of the sector.
With the rapid growth of the sector, huge competition pay-outs and big sponsorship deals, the stigma around eSports and video games has been all but consigned to the history books.
On top of this, with almost all of the normal sports we watch (outside of the German Bundesliga) being written off due to COVID-19, it's time to start thinking outside the box and have a flutter on something more virtual instead!
A new era for eSports betting
With more and more people tuning in to watch eSports than ever before, the industry is experiencing a real boom. People who might have once scoffed at the concept are now more interested than ever before.
Streamers like Ninja and Dr Disrespect have reached celebrity status garnering hundreds of thousands of views across streaming and content platforms. Groups like Team Liquid are dominating competitions with net winnings in excess of $32,000,000 and capturing the minds of young, aspirational players dreaming of making it big in their chosen games.
The variety of eSports games is also a worth consideration, those sports fans accustomed to the horses, dogs, football etc. can now explore anything from deeply tactical games such as Dota or League of Legends to something far more fast paced and action-packed like Call of Duty or Rainbow 6 Siege. Of course, there are still the more direct parallels such as eSoccer games!
Interestingly, the SIS partnership means that bet365 users will soon be able to bet on live head-to-head competitions. This means that you could be taking part in bets on major eSports platforms like the SIS Blitz League. If you miss the excitement of watching a live match with money on the line, then you'll find some great bets on games over on the Blitz League!
With the entertainment-pool starting to look a little dry after 2 months of lockdown, now is the perfect time to start familiarising yourself with something new. Head over to Youtube or Twitch, pick a game and start searching, you'll find thousands of competition replays and post-game tactical analysis videos to get you started. You might be surprised at how in-depth eSports can be and once you get your head around this, maybe you can find your edge!
BETBY ADDS NEW TITLE TO BETBY.GAMES PORTFOLIO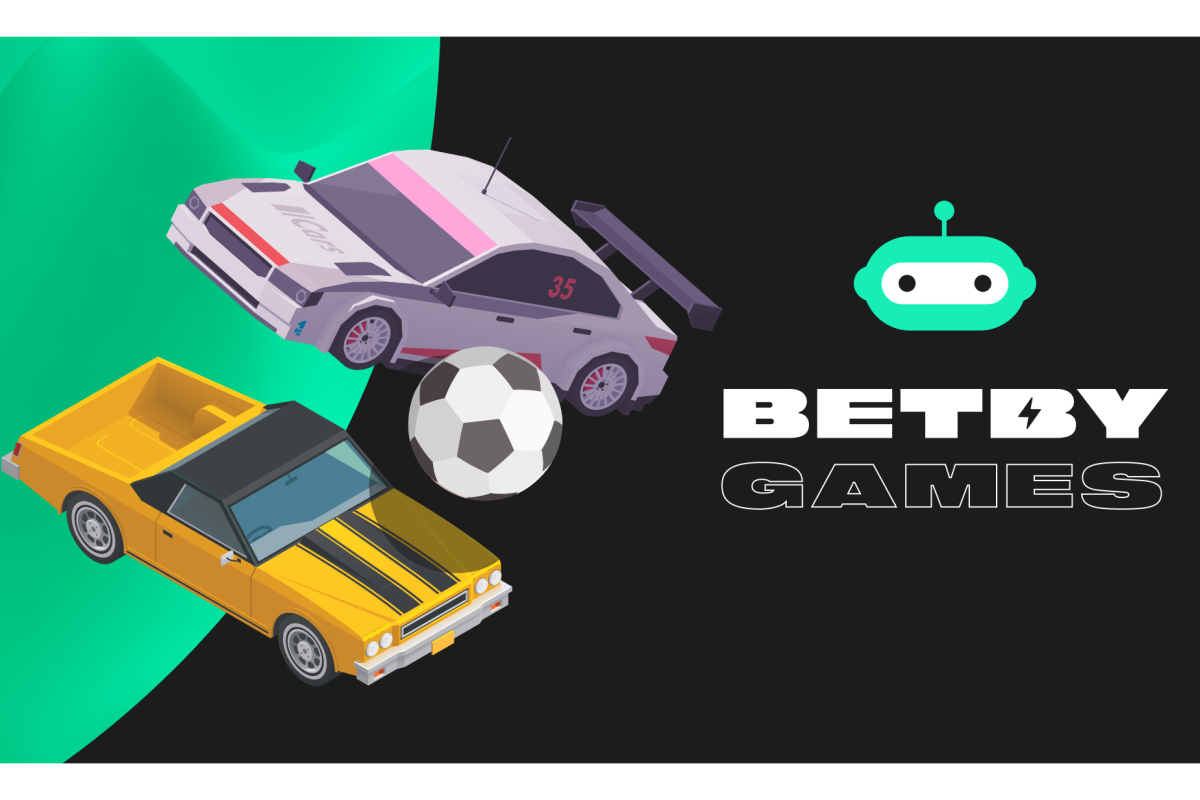 Reading Time:
< 1
minute
Sports betting supplier BETBY has further expanded its Betby.Games offering with an esports variant of Rocket League.
BETBY is set to offer unique markets and betting options on the popular arcade-style vehicular soccer game, which has garnered fans around the world.
The new title will join Football and Basketball in the supplier's expanding selection of esports products, joining live games alongside the provider's innovative sportsbook offering. Tennis and combat sports competitions are currently in development to be added to the growing titles.
BETBY's portfolio is live with customers across the globe, excelling in high-growth markets and with customers desiring agile, customisable platforms to suit the needs of regulation within their jurisdiction.
The entire BETBY esports collection can be smoothly and swiftly integrated and active for an operator via an API integration.
Leonid Pertsovskiy, Chief Executive Officer at BETBY, said: "We are delighted to be adding another exciting title to our Betby.Games line of products with the addition of yet another esports event.
"Esports has seen an impressive surge in interest recently and it continues to be one of the fastest growing verticals in the industry. Our multi-product approach continues to bear fruit and we can't wait to see how our new game is received, with plenty more in the pipeline too, so watch this space!"
Haval and Virtus.pro announce partnership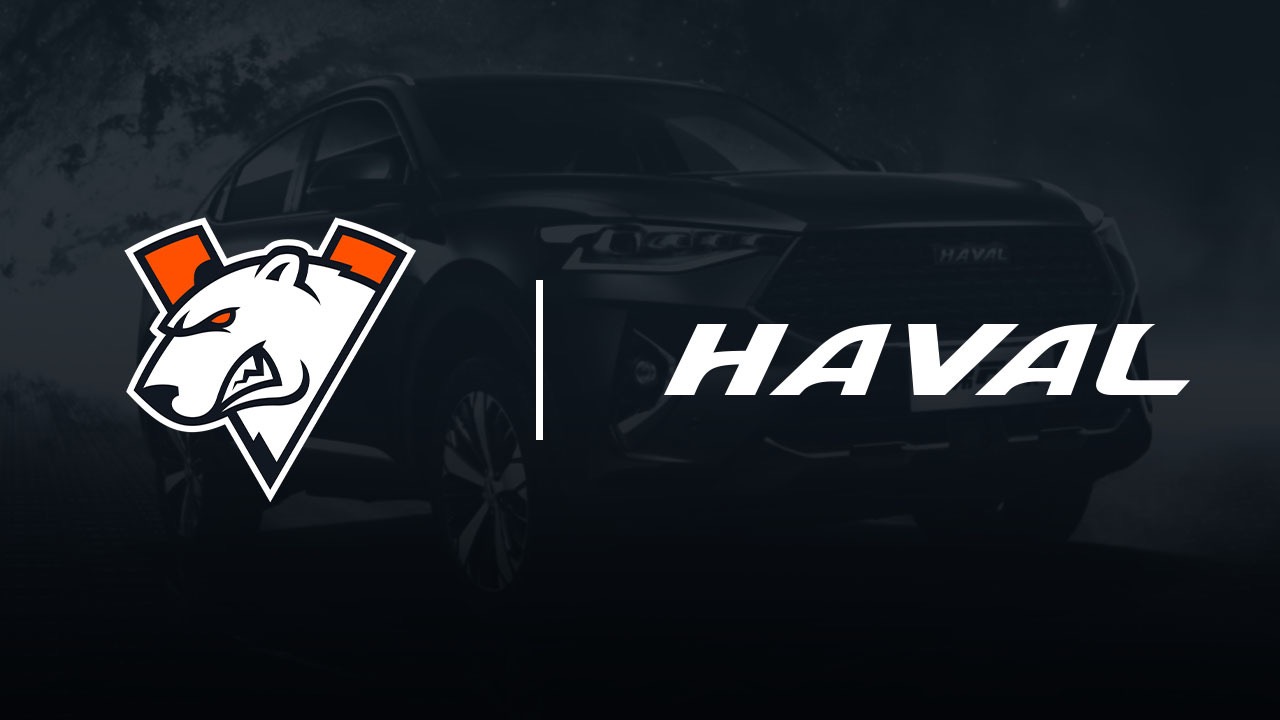 Reading Time:
2
minutes
Cutting-edge automotive brand enters the esports territory
Haval has become the exclusive automotive sponsor of the most decorated esports club of Russia and CIS – Virtus.pro. The first of its kind massive-scale partnership is aimed at the first esports club's Dota 2 roster.
Automotive brand Haval and professional esports club Virtus.pro announce the beginning of the partnership starting on 1 July 2020. Haval will support Virtus.pro players in the official professional games in Dota 2, multiplayer online videogame. This marks the esports debut of the cutting-edge automotive brand Haval – an entry to one of the most rapidly developing contemporary sports.
Jerome Saigot, CEO of "Haval Motor Rus": "Haval brand is founded on the state-of-the-art technologies. As devotion to innovation spans across all our ventures, we are excited to announce the beginning of our partnership with such a renowned esports collective like Virtus.pro. We share the same ideas when it comes to self-improvement and love of discovery. We hope to see memorable tournaments ahead – and, of course, well-deserved victories."
Sergey Glamazda, Virtus.pro General Manager: "Esports fans are the youth who value cutting-edge tech and high emotions, and as such, there's no doubt Haval will easily create a link with the gaming community. Our club, Virtus.pro, is beloved by the Russian community and respected in China, which makes this partnership a logical step towards mutual benefit. We are happy to see Virtus.pro be the first pick for the global automobile brand Haval's esports debut!"
LLC "Haval Motor Rus" is the exclusive distributor of Haval cars and spare parts in the Russian Federation. The company has been operating since February 2014, the first official Haval dealership was opened in Moscow in June 2015. Currently, 83 dealerships Russia and 1 dealership is opened in Minsk, Belarus.
The Russian Haval plant is the first foreign full-cycle production enterprise. A 216-hectare plant is located on the territory of the "Uzlovaya" Industrial Park in the Tula Region and was opened on June 5, 2019. The production complex includes a stamping, welding, painting and assembly workshop, as well as a component manufacturing workshop. The plant was designed with modern engineering solutions in the field of environmental protection, energy conservation and safety. Currently, these models are produced at the plant – Haval F7 and Haval F7x smart crossovers, Haval H5 and the HAVAL H9 frame SUV.
ESforce Holding is one of the biggest esports organizations in the world and the leader of the Russian esports. The holding encapsulates all esports business sectors: from organizing international tournaments and creating professional content to publishing and advertising.
Epic Esports Events ranked 15th among the 50 best event companies in the world by Global Eventex Awards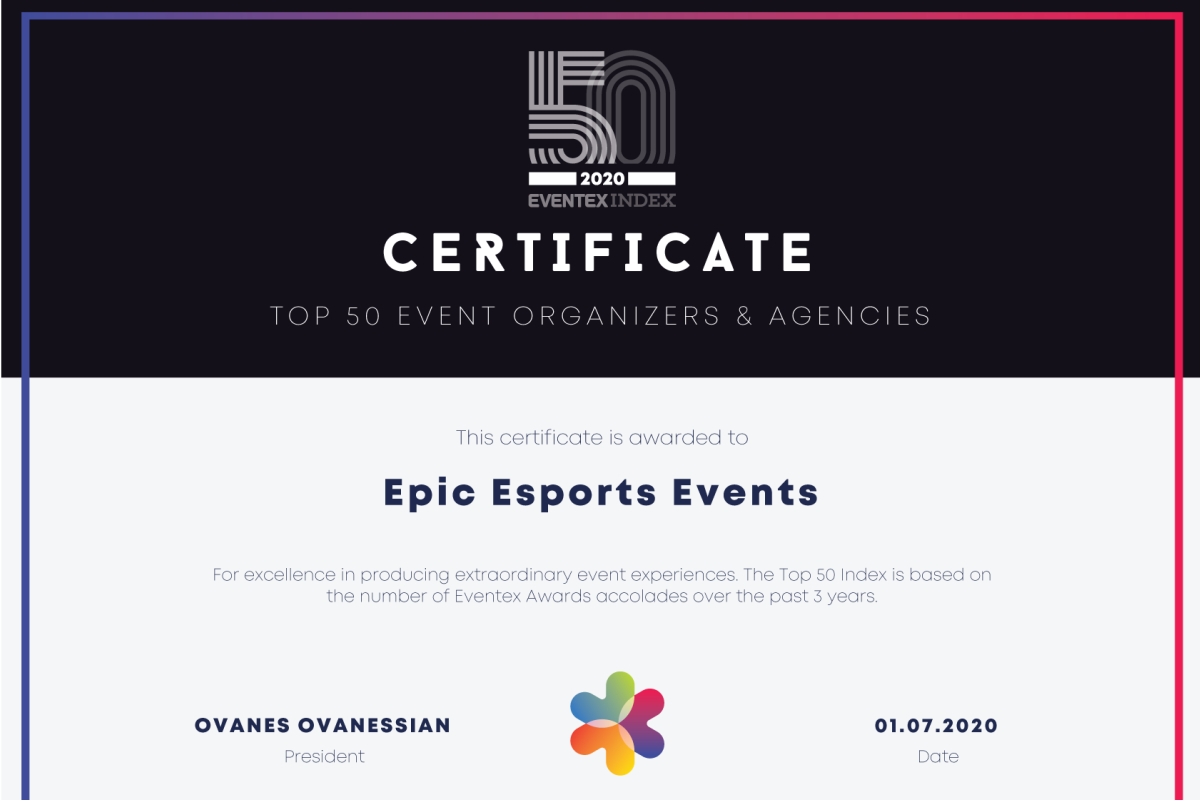 Reading Time:
< 1
minute
Tournament organizer Epis Esports Events took the 15th place in the international rating by Global Eventex Awards. Every year, the organizers of the professional award in the field of event management select the top 50 best organizers and agencies: the Eventex index is a list of companies, places in which are determined by the total number of points for awards won at the Global Eventex Awards over three years.
Tournament operator Epic Esports Events and the EPICENTER Major 2019 tournament were awarded Gold, Silver, and Bronze prizes at the 10th-anniversary edition of Eventex Awards 2020. EPICENTER organizers won prizes in 5 categories:
Gold in the "Russian Event" and "Brand Experience – Leisure" categories;

Silver in the "Esports Event" category, second only to The International 2019;

Bronze in the "Event Team" and "People's Choice Agency/Team" categories — in the latter, the decision was made not by the jury, but by open voting, which was attended by 5,300 people from all over the world.
A year earlier, EPICENTER XL won first place in the "Russian Event" category.
A full list of the top 50 event organizers and agencies can be found here: eventex.co/index/