A new report from the casino guide Casino.se: How the new gaming law has affected the Swedish gaming industry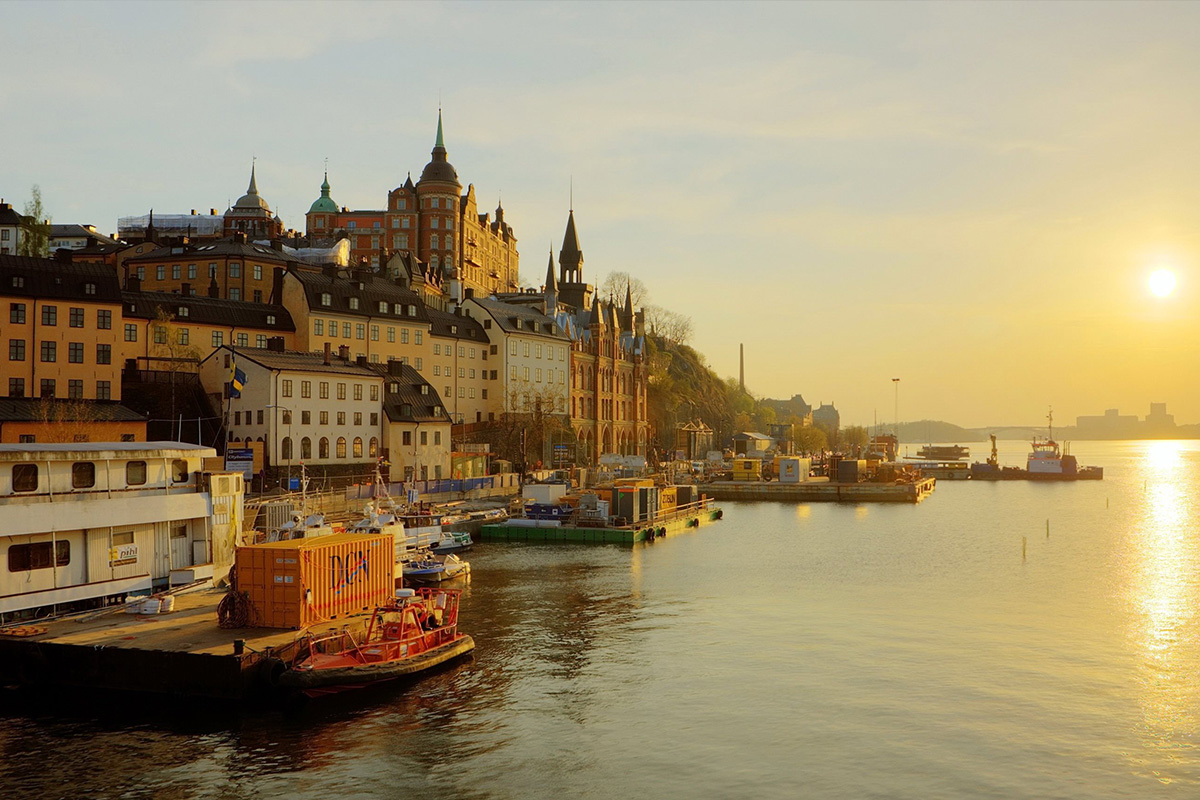 Reading Time:
3
minutes
A new report from the casino guide Casino.se highlights how the Swedish gaming industry has been affected since January 2019, when the government introduced a licensing market for gambling. The report reveals, among other things, that about 50,000 Swedes have used the self-shutdown service spelpaus.se, as well as a dramatic reduction in visitor traffic to the Swedish licensed companies. In addition, criticism is directed at the government's recent legislative proposals with additional gaming regulations, which, according to the report, risk driving players to unregulated international gambling sites.
Casino.se, Sweden's leading casino guide, today presents a new report on how the new gambling law from January 2019 has affected the Swedish gaming market and its players. The report, prepared by Casino.se together with the owner company XLMedia, highlights, among other things, changes in consumers' gaming patterns, government revenues and expenses, as well as the growth of the private industry players, which are today part of Sweden's regulated gaming market. The report also analyzes the future of the industry, as well as the risks associated with the government's recent legislative proposals on lower maximum limits for deposits and bonuses, with the primary aim of countering gambling abuse during the corona crisis.
The new gambling law
The new Gaming Act from January 1, 2019, meant that Sweden was granted a licensing market for gambling, with the aim of excluding all the actors that are non-licensed and don't pay tax in Sweden. According to Spelinspektionen, 98 companies today have active gaming licenses, where of as many as 71 are online. Among other things, the law requires that the companies on their site, clearly offer players three main opportunities to limit their gambling, in the form of the measures spelpaus.se, game limits and self-testing. The companies that do not comply with the rules risk, among other things, having their license revoked for up to two years.
Of the three measures mentioned above, spelpaus.se, which enables self-suspension from virtually all gambling in Sweden, has meant the most important change. In March 2020, according to the Gaming Inspection, nearly 50,000 Swedes had registered on spelpaus.se, of which 76 percent were men and 24 percent were women.
The economic development of the gaming industry
During the third quarter of 2019, the new gaming law had a noticeably negative effect on the Swedish gaming market as a whole. The total return for online gaming operators with Swedish licenses was SEK 3.35 billion, according to statistics from the Gaming Inspectorate, which was a decrease of SEK 120 million compared to the second quarter and SEK 70 million compared to the first quarter of the same year. 2019 was a relatively weak year for the gaming industry, with a total turnover of SEK 24.79 billion, which was only a modest increase from the previous year.
Reduced visitor traffic
New statistics from Casino.se and Google Trends reveal that several of the Swedish licensed gaming companies had significantly less visitor traffic to their sites in 2019 than in previous years. All in all, however, the Swedish licensed companies have so far been mostly satisfied with the development since the new law came into force.
"By having a regulated market, long-term sustainability and industry profits are secured. It benefits both consumers and operators," says Stuart Simms, CEO of XLMedia, which runs Casino.se.
New bill risks driving players towards the unregulated gaming market
However, a cloud of concern has flared up now in May. It concerns the government's new bill to introduce a maximum deposit limit of SEK 5,000 a week and a bonus ceiling of SEK 100 to limit gambling, especially during the corona crisis when many are sitting at home. The proposal has generated a massive protest storm from leading industry players, which has been noted in both international and Swedish press. One of the detractors is Gustaf Hoffstedt, Secretary General of the Industry Association for Online Games (BOS), who believes that these new regulations would counteract its purpose and harm the Swedish gaming industry.
"I react with surprise and consternation. All of these regulations, which may have honest ambitions to strengthen consumer protection, drive players away from the licensed market, "Hoffstedt said in the report.
To read the full report, please click here.
New Products Help Mitigate Fall of Gambling Revenue in Poland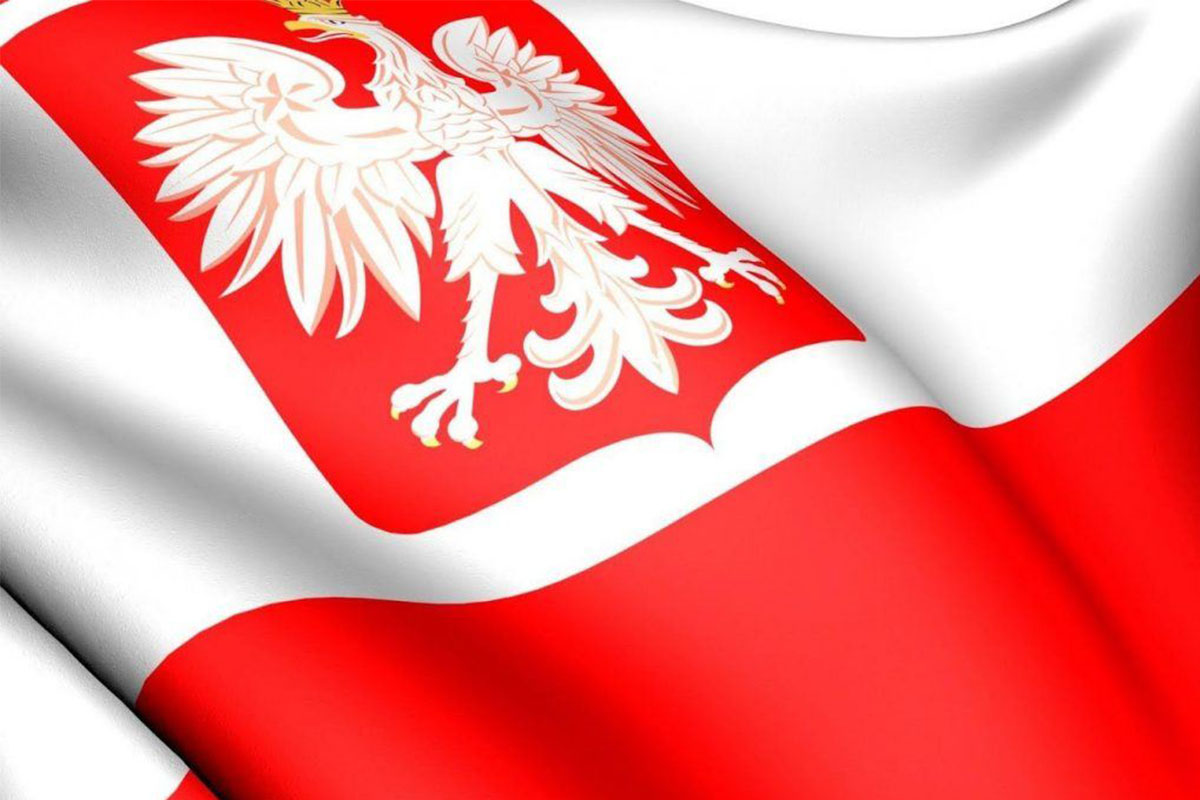 Reading Time:
< 1
minute
The new figures published by Poland's finance ministry have revealed that while the gambling revenue decline for the year to date, newly regulated products helped mitigate the falls in online betting and land-based gaming.
The gross gaming yield projections provided by H2 Gambling Capital revealed that the total for the year to June 11 is expected to fall 9.5% from 2019's figures. This is significantly lower than the 19.6% decline projected across all EU markets.
Poland's lower projected decline was due to the development of newly regulated verticals such as online casinos and land-based arcades. Online casino revenue grew 96.7% for the year to June 11, aided by growth from Totalizator Sportowy's Total Casino site.
Total Casino is Poland's only legal online casino site which was launched in December 2018. The casino saw new player sign-ups grow significantly this year, according to the Ministry. This in turn took revenue from offshore sites, which saw casino revenue fall 25.0% for the period.
Total online revenue was up 0.3%, with a 14.2% decline in sports betting – during a period in which sporting events were suspended during the Covid-19 crisis – offset by growth in online casino and online lotteries (up 26.2%).
For the land-based sector, revenue across all verticals was down 13.1%, largely down to a 27.3% drop in casino yield and a 25.4% decline for betting. Number games such as lotteries saw gross gaming yield fall 8.6%. However, gaming arcades saw their contribution rise 41.4% over the period.
Bookies Matrix global directory launches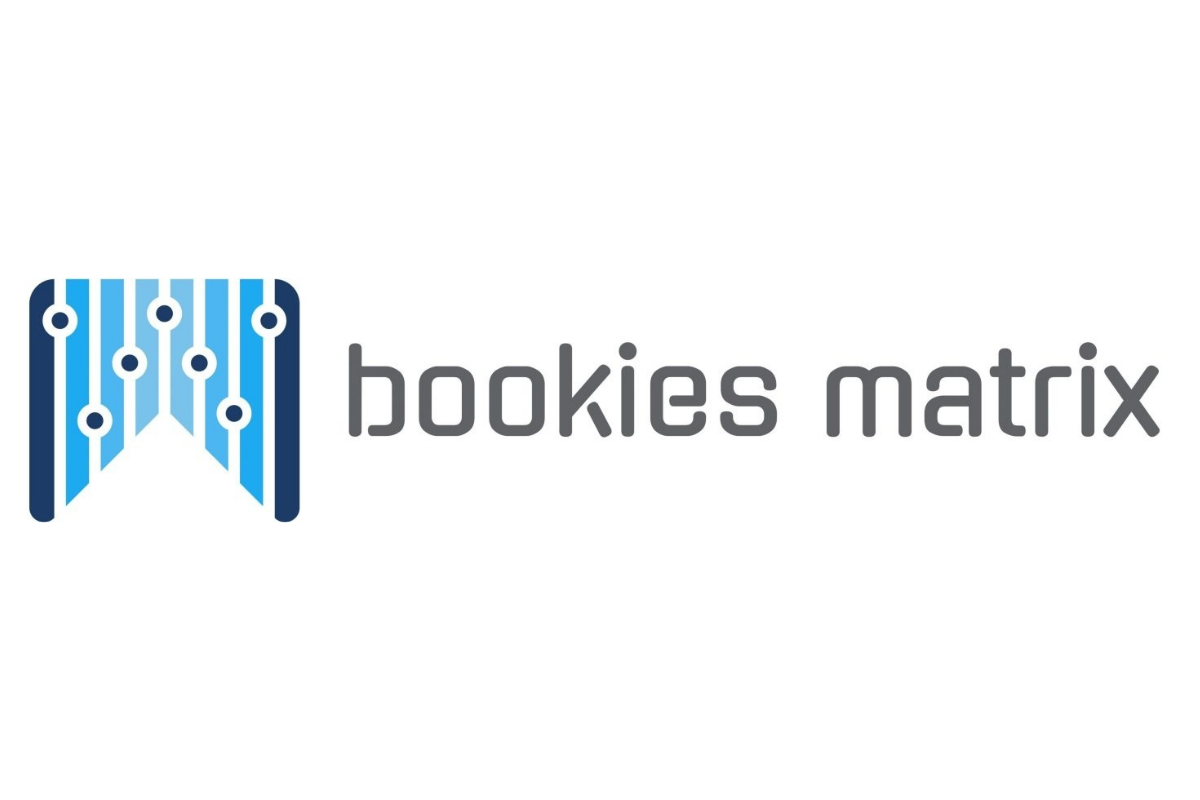 Reading Time:
< 1
minute
Propus Partners launches directory of licensed sportsbetting operators
Sportsbetting consultancy Propus Partners is delighted to announce the launch of Bookies Matrix, a new portal that collects together information and data about licensed sportsbetting operators globally.
The site is a new and exhaustive directory of all licensed sportsbetting operators in the world, providing a range of information about each brand including licenses held, relative size in each jurisdiction, platform, data, odds, streaming and virtuals providers, plus details of products, including sports and margins offered.
The service updates continuously with changes such as new market entrants, lapsed licenses, product launches, as well as when new jurisdictions move online.
Mark Israney, partner at Propus Partners, said: "We have been collecting a huge amount of data regarding the sportsbetting industry over the last three years, which has helped our consultancy clients.
"During the recent crisis, we reached out to our network to ask how we could help those businesses at this time and one of the common themes we spotted was the need for intelligence of the industry outside of their local markets. From there, we decided to launch Bookies Matrix as a subscription service."
As well as providing clients with access to data and analysis, Bookies Matrix will be available for specific research requests from new and existing subscribers.
Marc Thomas, partner at Propus Partners, said: "We are really excited to launch Bookies Matrix and look forward to helping both established and smaller operators and suppliers better understand the marketplace. We think that this service will be invaluable to operators looking to expand into new markets and for suppliers aiming to increase their client base"
To see more details, or to discuss subscription options, visit www.bookiesmatrix.com
Wazdan Extend Their Reach in Lithuania with New Betsafe Partnership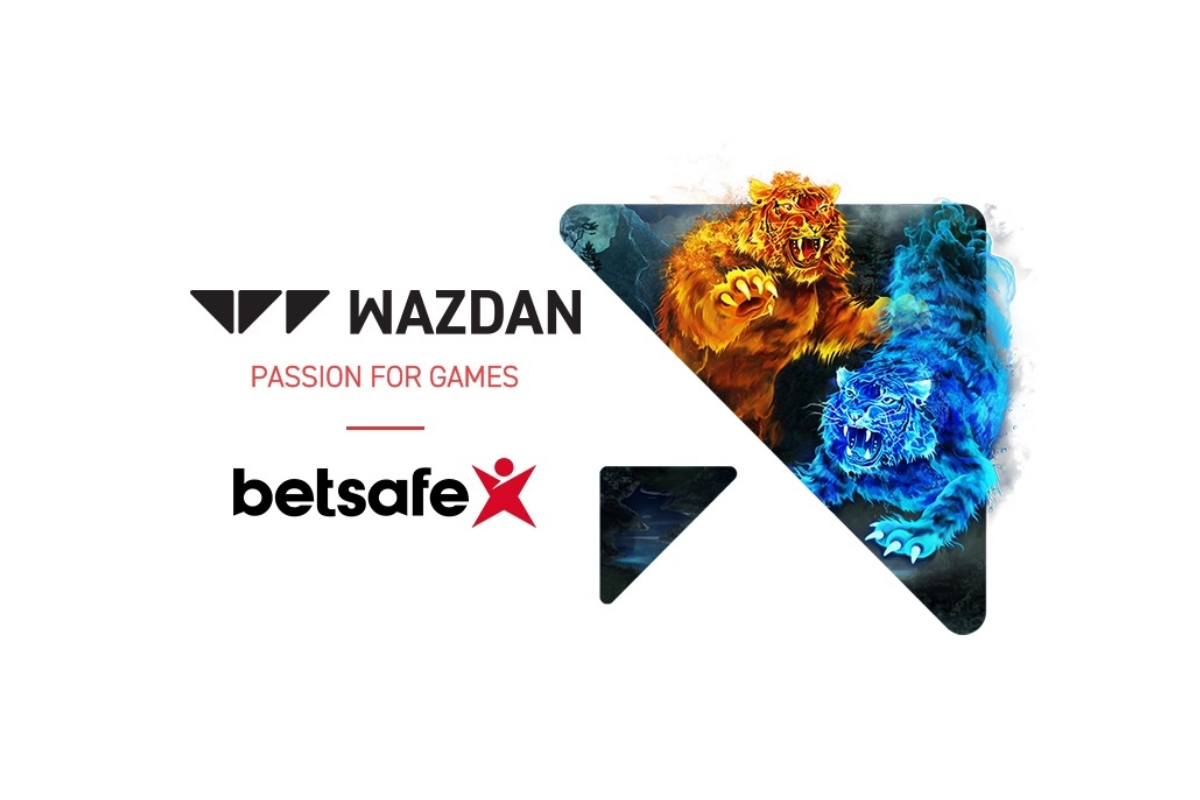 Reading Time:
2
minutes
Expert slot games developer, Wazdan, has signed a new deal with Betsafe in Lithuania to bring 30 of their HTML5, tech-rich games to new Lithuanian players.
Founded in 2006 and acquired by Betsson Group in 2011, Betsafe has been keeping pace with innovation in the world of iGaming. They are a global brand, who pay close attention to each country they work in. Lithuania's Betsafe operation offers the country's favoured betting markets and slots, so that players have a top-class experience. Wazdan's top 30 games are now joining the lineup of favoured slot providers. The latest slots from Wazdan will all be available for Betsafe's Lithuanian customers to play, with recent launches Reel HeroTM, Sonic Reels, 9Tigers and Lucky9TM all on offer.
Passionate about providing superior online experiences, Betsafe's website is designed with players in mind, and they partner with the world's leading game providers to ensure excellency is offered via every game. This partnership is a great step forward for Wazdan in Lithuania. Betsafe are major players in the country, and sponsor the national basketball and football teams as well as the Lithuanian Basketball League. Wazdan brings more than a decade of experience to the market with its portfolio of premium games, giving Betsafe players access to their expertise with their top 30 first-class, innovative games.
The team at Wazdan are expert slot-developers. They design technically advanced games that include advanced games mechanics: algorithms, bonuses and Unique Wazdan Features. This combination sets Wazdan games apart, and ensures that each game is as engaging as it can be, tailored by the player to suit their personal preferences. Unique Wazdan Features include Volatility Levels™ which allows players to adjust the volatility of their game on each spin; Ultra Lite Mode which decreases the time taken to load the game; Ultra Fast Mode which speeds up the pace of the game; and Big Screen Mode which zooms the reels of the game to fill the entire screen.
"Wazdan is pleased to announce this new partnership with Betsafe in Lithuania, an operator as dedicated to iGaming as the team at Wazdan. This partnership allows Wazdan to extend our reach in Lithuania even further while giving Betsafe access to our most-popular games, sure to surprise and delight their players," Andrzej Hyla, Head of Sales at Wazdan.