Global Esports Federation Announces Launch of New Commission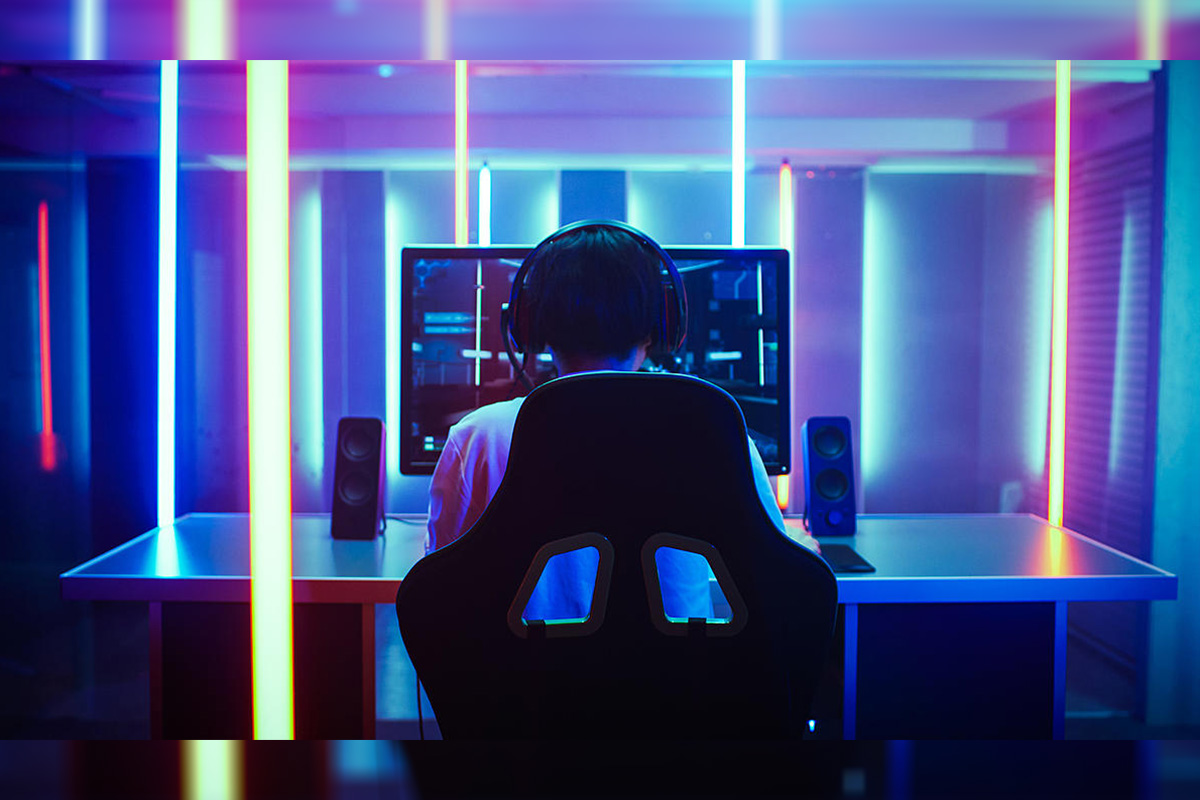 Reading Time:
< 1
minute
The Global Esports Federation has announced the formation of a Brand, Marketing, Commercial and Communication Commission to create opportunities within the community and propel esports to the forefront of global events and entertainment.
"Esports has emerged into the mainstream in recent years, evolving to hit the mainstage of entertainment globally. The whole of the Global Esports Federation and the global esports community are optimistic about its continued growth and expansion. We are excited to share our progress and new developments in esports," Chris Chan, President of Global Esports Federation, said.
The Commission will be led by senior Italian football executive and GEF Board member Lorenzo Giorgetti. Throughout the year, the GEF celebrates the universality of global esports through the staging of regional, continental and international events.
"The Global Esports Federation convenes the stakeholders in the world's dynamic esports community from different backgrounds, geographies and business models. I look forward to engaging with the world's commercial brands – established and those emerging – and the market at large to bring tremendous value to the GEF and our worldwide properties," Giorgetti said.
The Brand, Marketing, Commercial and Communications Commission will drive key priorities in elevating esports globally – to convene an evolving industry, cultivate commercial opportunities and build revenues by driving strategic brand initiatives and partnerships.

Top 10 countries with the highest earning prizewinning esports players (Data)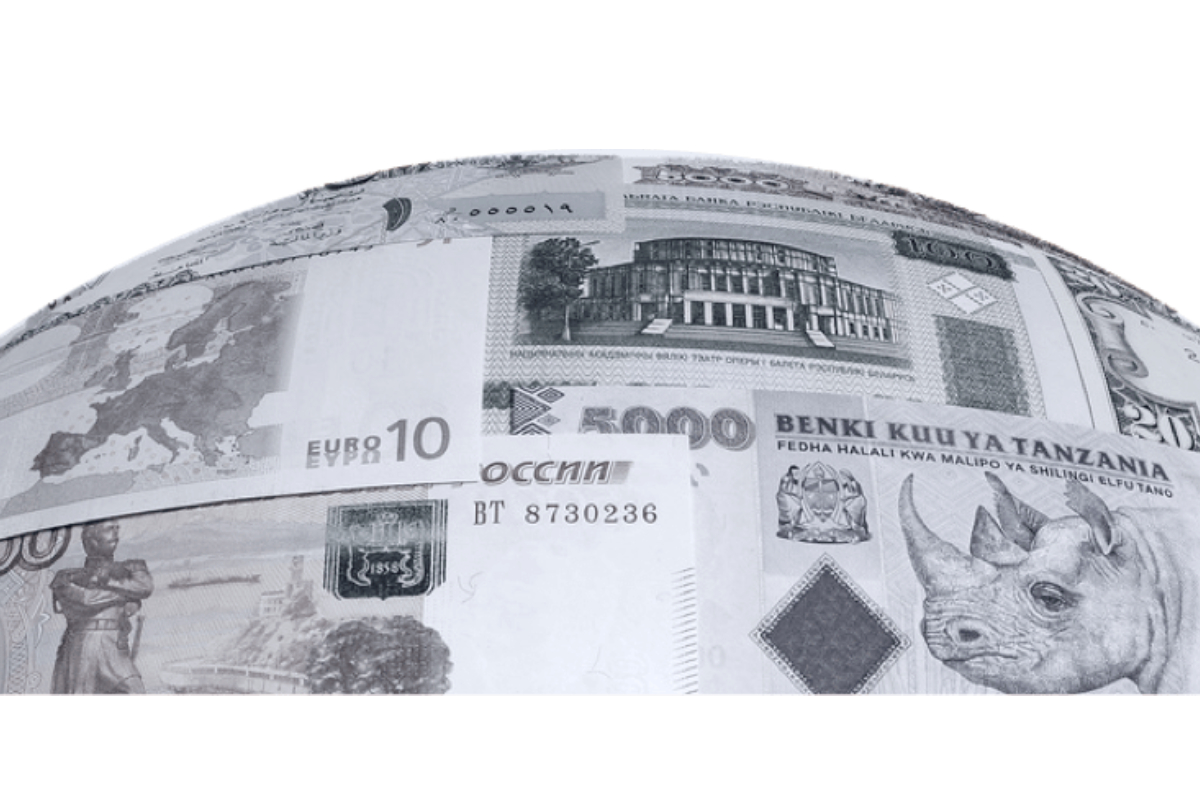 Reading Time:
2
minutes
Paxful has analyzed the highest-earning prizewinning esports players from around the world to see which countries have the most esports players per million and where the world's top gamers are earning more than their country's average monthly salary.
China has the highest earning prizewinning esports players in the world compared to salary with gamers earning 1237% of the average wage in the country.
UK gamers earn on average 225% of the average UK salary. 
Belarus has the most prizewinning esports players per million with 1011.4 esports players per million people in the country.
The UK has 51.2 prizewinning esports players per million. 
Switzerland is the cheapest country to be a gamer when comparing popular console prices with the average national salary.
The 10 countries with the highest-earning prizewinning esports players 
Prizewinning esports players in China take the lead with the highest earnings compared to the country's average salary (1237%).
UK ranks 27 with gamers there earning 225% of the average UK salary.
| | | |
| --- | --- | --- |
| Rank | Country | % of average salary |
| 1 | China | 1237% |
| 2 | Philippines | 1145% |
| 3 | Brazil | 1014% |
| 4 | Jordan | 879% |
| 5 | Argentina | 557% |
| 6 | Bulgaria | 534% |
| 7 | Pakistan | 528% |
| 8 | United States | 515% |
| 9 | Lebanon | 501% |
| 10 | Ukraine | 493% |
| | | |
| 27 | United Kingdom | 225% |
The 10 countries with most prizewinning esports players per million 
We analyzed the number of prizewinning esports players per million against the population of 109 different countries.
There are more prizewinning esports players in Belarus than anywhere else in the world.
The UK comes in at number 24 with 51.2 prizewinning esports players per million.
| | | |
| --- | --- | --- |
| Rank | Country | gamers per million |
| 1 | Belarus | 1011.4 |
| 2 | Malta | 565.8 |
| 3 | Iceland | 315.8 |
| 4 | Finland | 279.7 |
| 5 | Denmark | 274.7 |
| 6 | Sweden | 258.2 |
| 7 | Norway | 173.4 |
| 8 | Estonia | 156.6 |
| 9 | Latvia | 111.6 |
| 10 | Singapore | 110.7 |
| | | |
| 24 | United Kingdom | 51.2 |
The 10 cheapest countries in the world to be a gamer
To calculate how affordable a console is, we measured the retail price of each console against the average monthly salary in each country in this study.
Switzerland takes the top spot in our affordability ranking.
The UK comes in at number 20 when comparing the console prices to the national average salary.
Percentage of salary
Rank
Country
Nintendo Switch
iPhone SE
PC
Index
1
Switzerland
6.5%
7.6%
16.3%
3
2
United States
8.4%
11.2%
28.1%
6
3
Singapore
9.0%
13.3%
30.7%
9
4
Australia
10.0%
14.4%
33.7%
13
5
Japan
10.7%
16.2%
34.7%
18
6
Denmark
11.2%
16.6%
30.9%
18
7
Hong Kong
10.2%
15.0%
44.7%
25
8
Canada
12.4%
18.6%
35.8%
26
9
UAE
12.7%
17.7%
40.8%
31
10
Germany
13.9%
20.4%
37.0%
35
20
United Kingdom
15.0%
21.4%
48.2%
55
Methodology:
The sample of esports players in our analysis consists of every prizewinning player from countries with $20,000 or more in historic tournament wins.
Esports earnings are sourced from the top-earning players per country for 2019, with a maximum sample per country of 100 players' earnings
The retail prices of the products were gathered from various sources, including official brand websites and regional online stores.
The cost of the gaming PC in our analysis is based on the cost of a Dell G5 Gaming Desktop with a GTX 1660 graphics card.
Prices may reflect the retail price for a console that is shipped from an international retailer.
Average monthly salary data was sourced from Numbeo.
Index score – Countries ranked as a cumulative price ranking per gaming hardware; a lower score = more affordable country.
UltraPlay powers up Mobius Interactive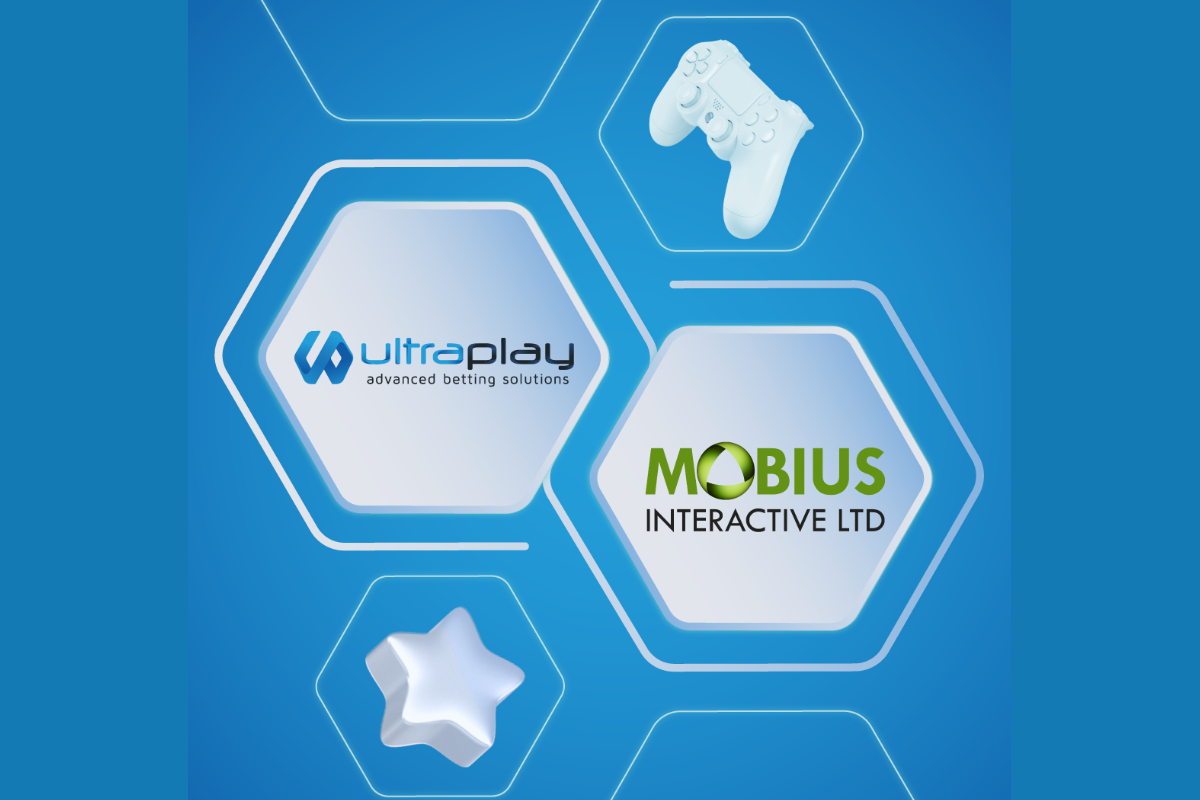 Reading Time:
2
minutes
The multi-awarded betting provider UltraPlay has announced its partnership with Mobius Interactive Ltd, an online gaming operator, which is powered by UltraPlay's platform and eSports betting product. Through its brand Mobius.Bet, the company is focused on one of the fastest-growing betting verticals lately – eSports and its core audience – the gamers. Mobius Interactive Ltd launched its online operations together with UltraPlay in the third quarter of 2020. Since then the site is experiencing great interest from the eSports betting community of players across the globe.
Lynn Pearce, CEO at Mobius Interactive Ltd, has commented: "We are a team of gamers at heart, so when it came to deciding which esports iGaming platform provider to partner with when launching our company, it was a no-brainer for us, we knew immediately that we wanted to partner with the multiple esports award-winning UltraPlay!
In partnership with UltraPlay, we launched 3 diverse brands within 3 months, which must be a record within the iGaming industry!
We have also had the most incredible support from their ever-patient and knowledgeable B2B, Integrations, and Trading teams, who in return have learnt from our superb Customer Service team, all of whom have been in the gaming industry for many years.
I believe the strength of this partnership will stand us all in good stead going forward as we launch into new regions around the world."
Mario Ovcharov, CEO at UltraPlay added on the latest announcement: "Mobius Interactive team is formed by industry's peers with many years of experience. Thus, being their first-choice iGaming platform provider is great recognition for the entire team of UltraPlay. What's even more exciting to us is their enthusiasm and commitment to the eSports betting sector. They shortly became a strong part of our network of like-minded partners heavily involved in the world of eSports. We strongly believe that together, we could further enhance the player experience in a very dynamic sector such as eSports."
Through UltraPlay's platform and multi-awarded eSports betting product, Mobius will provide players with access to more than 34 eSports games, as well as live and pre-match odds on a wide variety of tournaments daily.
The next level of entertainment is secured through the platform's cutting-edge technology, a wide range of functionalities, mystery jackpots, as well as the massive choice of live events on all eSports titles, powered by UltraPlay. In addition, Mobius Interactive has an already established strategy for attracting and retaining a wide network of high-net-worth gamers worldwide through its loyalty programs, CRM, and targeted gamification.
Tundra Announces First Major Expansion into Dota 2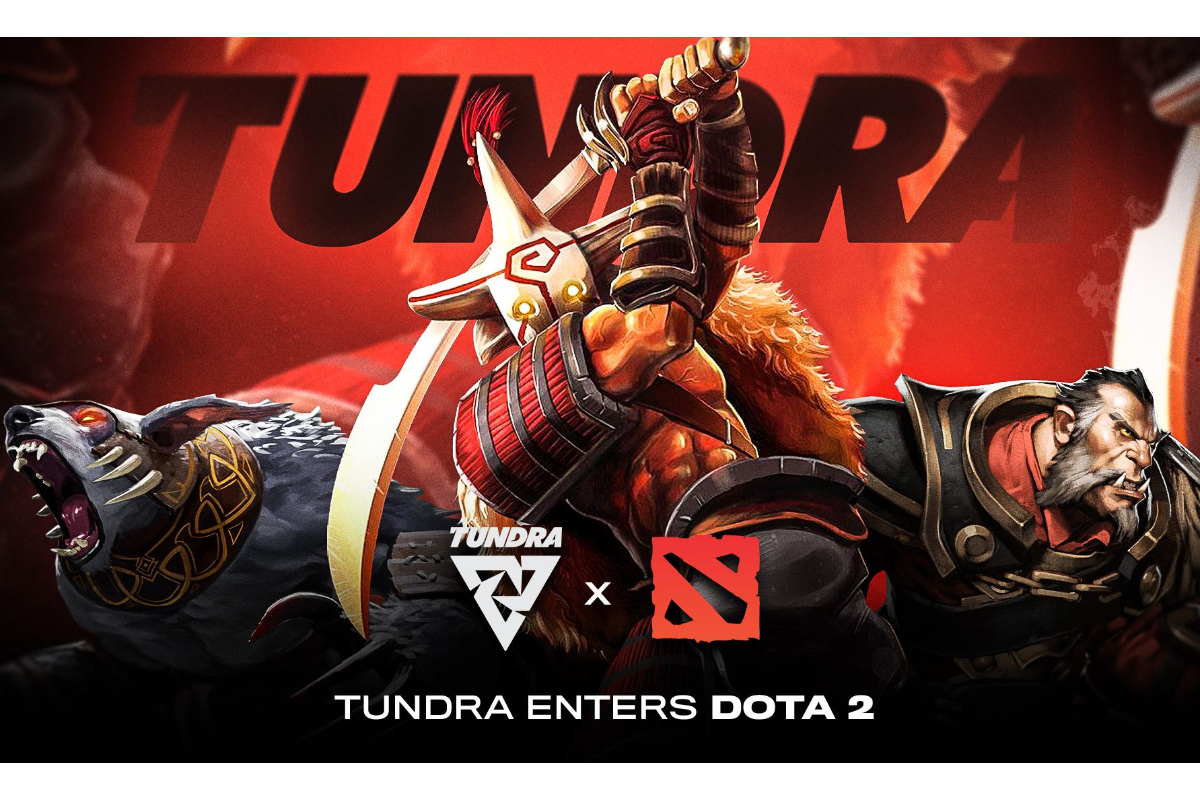 Reading Time:
2
minutes
Tundra, a London based esports organisation known for their international roster of the world's best FIFA players is pleased to reveal their expansion into Dota 2 with the acquisition of Mudgolems, a new and upcoming European team. The team is led by Adrian "Fata" Trinks, a veteran of the Dota2 scene. Having started his professional career more than 8 years ago, Fata played under some of the biggest teams in Dota2, including Team Liquid, Cloud9 and Team Secret. In those years, he managed to participate in all Internationals and various Major Valve Tournaments. More recently, he switched to the hard support role, using his experience to create and captain his own team.
Tundra launched in 2019 with a world-renowned international FIFA roster and the ambition to house high profile talent with their eye on victory at every event they attend. Following a successful first year with the signing of TikTok as Principal Partner and Kappa as the Official Sportive Teamwear provider. Tundra will now expand into Dota 2 with the signing of Mudgolems who recently qualified for the EU Upper Division in DreamLeague Season 14. Performing extremely well and showing promising potential, it was the Mudgolems´ rapid rise to success that ultimately sparked Tundra´s interest in supporting the team.
"Signing a new roster in a new game is a significant investment for any esports organisation and not an overnight decision. Dota 2 continues to be a pinnacle esport and Mudgolems is a new team that is already making a name for itself and who share the same ambitions and passion as we do," said Maxim Demin, owner of Tundra. "The potential is sky high and we believe Fata will be able to steer the team in the right direction and challenge some of the biggest names on the Dota 2 esports scene. At Tundra we want to compete at the highest level and in the world's biggest esports, which is why we believe an expansion into Dota 2 is a natural step for us. With that being said, we realise that success doesn't come overnight either."
"Tundra Esports and I share the same drive to build a force within the Dota2 Esport scene and I believe this will let me take the team to the next level," said Adrian "Fata" Trinks, Team Captain of Tundra's Dota 2 team.
Adrian "Fata" Trinks has a strong roster of players supporting him, including:
Oliver "Skiter" Lepko – born in Slovakia, Skiter has recently achieved more than 10,000 MMR in-game, having previously played for PENTA Sports, Ninjas in Pyjamas and CR4ZY.
Leon "Nine" Kirilin – Half German, half Russian, Nine is best known for being the first German player to reach 9,000 MMR, playing for the likes of PENTA Sports, Team Spirit and J.Storm.
Neta "33" Shapira – A skillful Israeli offlaner with many games under his belt on teams such as Alliance, Ninjas in Pyjamas, Optic Gaming and Hellraisers.
Malthe "Biver" Winther – A support player hailing from Denmark with a track record of playing for Natus Vincere and Ninjas in Pyjamas.
Tundra fans can watch the official debut of the new Dota 2 team on Tuesday January 26th at 9pm CET, playing against OG in the DreamLeague Season 14 DPC EU Upper division.