FIFA and EA announce updated plans for EA SPORTS FIFA 20 global esports competitions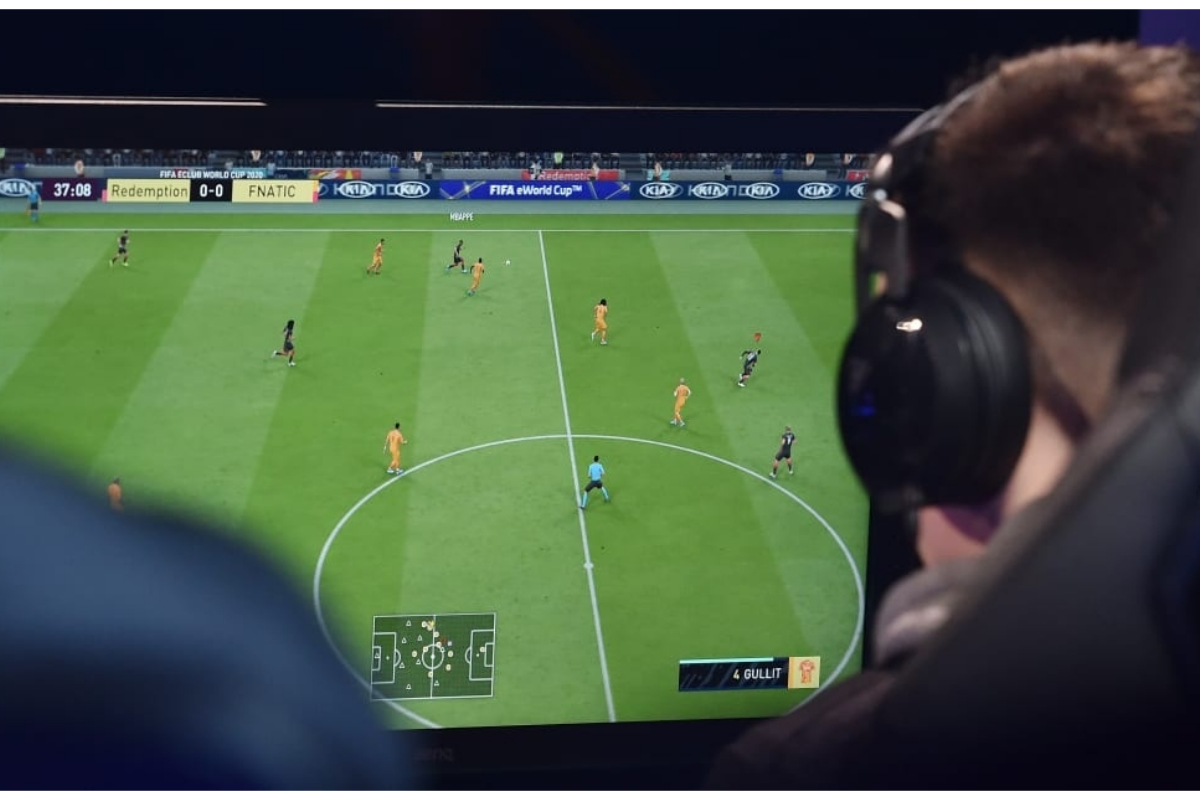 Reading Time:
2
minutes
Electronic Arts Inc. (EA) and Fédération Internationale de Football Association (FIFA) announced a larger, evolved EA SPORTS™ FIFA 20 esports ecosystem, adding new competitions and returning football league tournaments, as well as online tournaments in place of the EA SPORTS FIFA 20 Global Series including the FIFA eWorld Cup™. These extensive updates will continue to keep players and viewers connected to EA SPORTS FIFA competition, building upon the global success of the EA SPORTS FIFA Stay and Play Cup, which aired to millions in more than 100 countries, and unprecedented growth in viewership across EA SPORTS FIFA content from last year with 260 percent growth*.
The EA SPORTS FIFA 20 Summer Cup Series is made up of six online regional tournaments featuring invited top players across Europe, Asia, South America, Oceania, North America, and Middle East-Africa, all competing to be crowned one of six winners. The total prize pool created for the Summer Cup Series is $228,000, with the tournaments running from July 17 – August 9. Additional EA SPORTS FIFA 20 Summer Cup details can be found here.
"We've already seen amazing fan engagement with our competitive events over the past few months. Our partnership with the top football leagues has resulted in over 100 hours of TV broadcasts alone and now we're looking forward to offering players and viewers even more great competitions to play and watch," said EA SPORTS FIFA Competitive Gaming Commissioner Brent Koning. "Although replacing fan-favorite, in-person tournaments were unavoidable as we prioritize player safety, we are thrilled to have more events this summer than ever before in FIFA esports."
"We are looking forward to rolling out exciting alternative events to the previous FIFA 20 Global Series events over the coming weeks, all whilst ensuring safety and the highest possible tournament standards to the competitors which could not be guaranteed for the initially scheduled events due to the current situation and online-only format limitations for global activations being in place." said Christian Volk, Director of Gaming and eFootball at FIFA. "In these challenging times, we're committed to supporting our stakeholders, players, fans and the wider community to stay engaged with their audience via EA SPORTS FIFA. We'll also continue working together with FIFA's member associations to host eFriendlies all around the world and to bring virtual football to fans in each country."
Additionally, many of the world's top football leagues, including Bundesliga, LaLiga, Ligue 1, MLS and more, are resuming EA SPORTS FIFA 20 esports events under revised formats. Fans can also tune into the UEFA eChampions League which will transition to a special one-off online invitational event in mid-August. More information on the subsequent EA SPORTS FIFA 20 league partner esports announcements can be found by visiting their respective websites.
FIFA's member associations will also continue organizing domestic FIFA esports competition and online internationals to engage their national EA SPORTS FIFA communities. Further information on FIFA esports events run in each country can be found on the respective websites of the member associations.
Tournaments that will not proceed in the wake of current events include the EA SPORTS FIFA 20 FUT Champions Cup Stage VI, FIFA eNations Cup™ 2020, EA SPORTS FIFA 20 Global Series Playoffs and the FIFA eWorld Cup™ 2020. These tournaments require global, in-person events and could not be executed online.
EA will still reward competitors $200,000 in prizes for those qualified to FUT Champions Cup Stage VI and another $700,000 based on EA SPORTS FIFA 20 Global Series Rankings as of March 3, 2020.
Source: fifa.com

AppGallery to Provide Full-Spectrum Support, Expansion Opportunities, and Innovative Tools to Gaming Developers Globally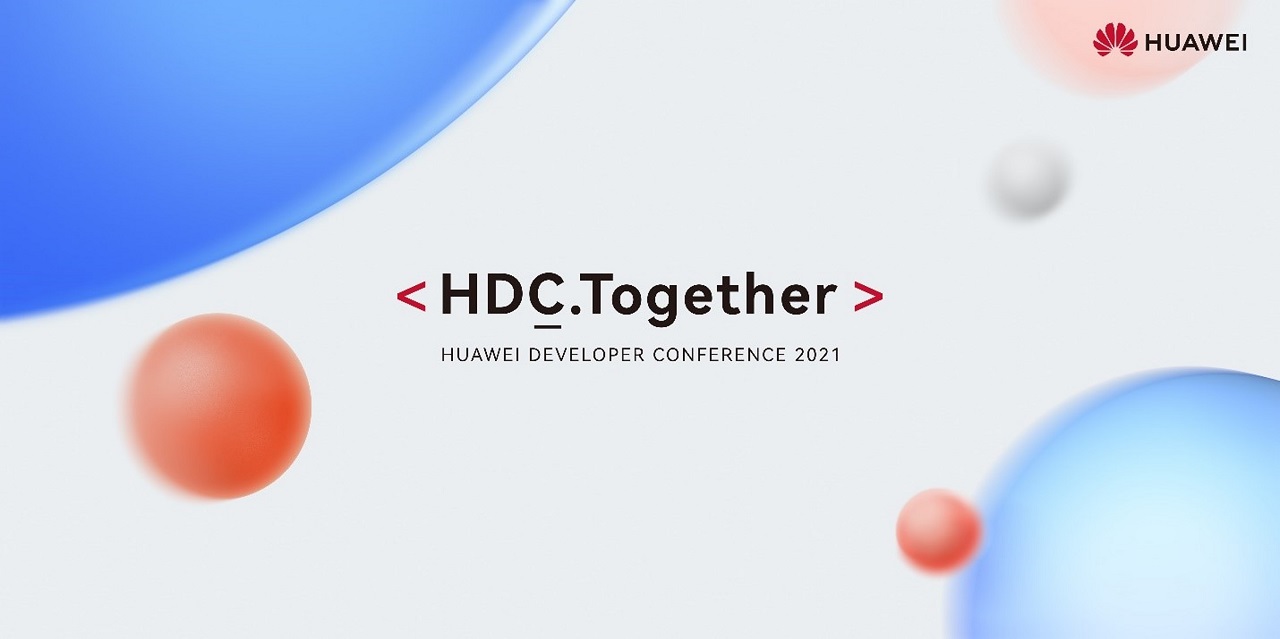 Reading Time:
2
minutes
Huawei reaffirmed its commitment to helping developers drive innovation, disruption and business expansion, offering new tools and technologies to empower them to create new and unique experiences for gamers globally. 
Speaking at the conference, Alexandre Salem, Global Director, Global Partnerships & Eco-Development Business Department at Huawei, shared the growing gaming trends that developers should be aware of, as well as the solutions and opportunities that AppGallery can provide to help them to grow and succeed overseas. 
"The pandemic has changed the way people view gaming as a mainstream form of entertainment, resulting in a growing momentum of mobile gaming. This is very positive for the industry," said Alexandre. "We want developers to help fuel this growth, which is why we're working with them to realise their true innovation potential. Through AppGallery, they can bring help to next-level experiences to consumers and shape the way users consume content." 
Pandemic supercharges momentum of mobile gaming adoption amongst consumers 
During the session, Alex shared how gaming has grown in momentum over the past year, turning into a US$175 billion industry in 2020, with mobile gaming the fastest-growing segment. Now accounting for 48% of all gaming revenues in 2020, it's up 13% from the previous year. In terms of player base, the momentum is also very positive. In 2020 there were more than 2.8 billion players globally, an increase of 6.4% compared to 2019. 
This is complemented by the growing number of games available on AppGallery, making Huawei a true powerhouse of mobile gaming. With consumers increasingly looking to mobile apps for convenient, innovative, and fun gameplay options, Huawei is uniquely positioned to help developers and publishers create new and unique experiences through its suite of tools, services and resources available. 
Empowering developers to create new and unique gaming experiences 
Huawei constantly collaborates with the brands and gaming developers globally, such as game developers Playrix and Gameloft, to ensure consumers experience new and unique ways to play, with access to the wide range of mobile games available. 
AppGallery is committed to providing developers in the gaming sector with the technological capabilities, full-spectrum support, and commercial opportunities they need to succeed in an increasingly complex and competitive environment. Alex highlighted four key pillars that provides attractive value propositions for developers and publishers to partner with AppGallery – scale, speed, discoverability and monetisation, as well as availability for high-touch support. 
With scale, AppGallery possesses extensive distribution capabilities to over 560 million monthly active users. The platform also provides speed in terms of simple Huawei Mobile Services (HMS) integration, along with easy-to-use and powerful tools to assist in development and publication.  
Leading mobile game developer Gameloft for example worked with AppGallery to launch over 11 games on the platform, including four major games such as Asphalt 9 Legends, March of Empires, War Planet Online, and Dragon Mania Legends. The close partnership created a console-like gaming experience for consumers and resulted in an over 70% increase in downloads in the first three months of launch.  
Extensive support for developers looking to expand beyond their home markets 
Through the full suite of services such as AppGallery, Petal Search, Petal Maps, and HUAWEI Ads, Huawei offers developers the resources needed to increase discoverability, and develop monetisation strategies. AppGallery also provides high-touch support through offices across 170 countries and regions globally, six developer service centres, and tailored partner marketing for over 5.1 million registered developers. 
Playrix, developer of all-time hits such as Gardenscapes and Homescapes, partnered with AppGallery for its series of game launches and received full end-to-end support, including implementation of HMS Core Kits and promotions through Huawei Ads. This resulted in a series of successful launches globally with a strong download performance. 
To help developers navigate and successfully launch their apps in overseas markets, Huawei also offers overseas developers all-rounded assistance, from policy consulting to product localisation, to support user acquisition and monetisation. With over 10 years of distribution experience in China, AppGallery is well-placed to help international developers unlock business opportunities and succeed in the expanding Chinese market.  
"One of our underlying priorities is to offer more choice of domestic and global apps to Chinese consumers," said Alex. "Our extensive user base in the Chinese market and in-depth understanding of the domestic app marketplace and user characteristics also mean we can help international developers to identify obstacles and challenges accurately and efficiently."
It's an all-rounder! Ezugi bowls up a winning combination with their new game Cricket War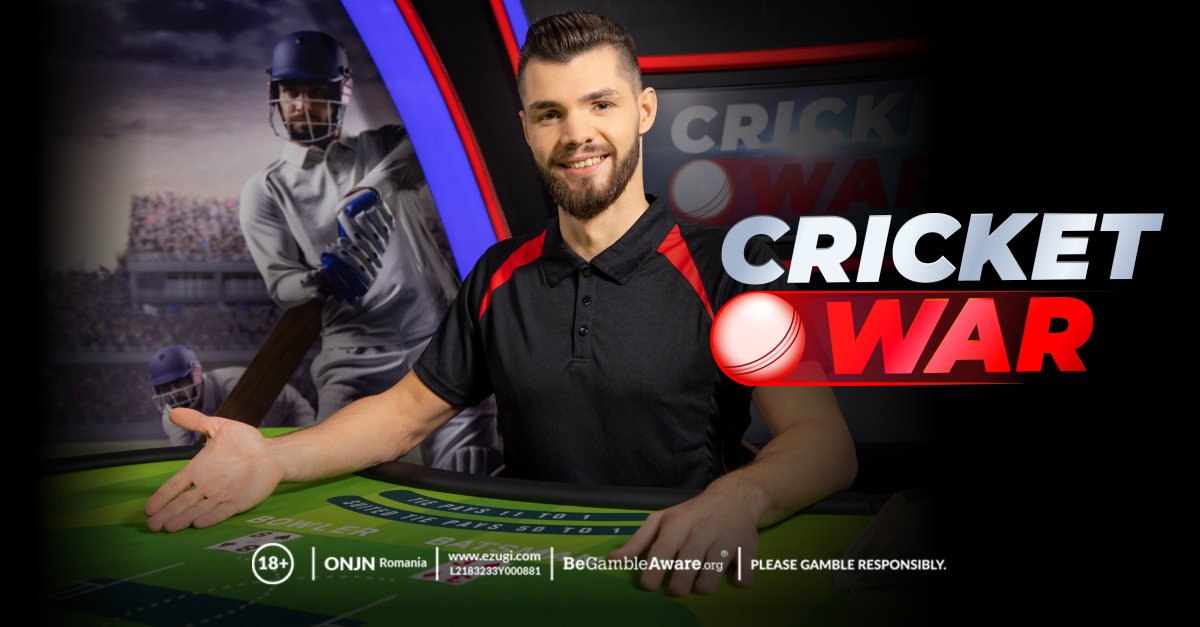 Reading Time:
2
minutes
Ezugi has announced the launch of a brand-new card game, Cricket War. Business Development Director, Pang Goh comments on the new product being a celebration and a show of appreciation to cricket loving players.
After almost 10 years in the industry, Ezugi now operates from various global studios with over 20 different game types, and has partnerships with more than 200 operators worldwide. Part of Evolution since 2018, Ezugi now looks to continue to expand its presence in the Indian market – the first step is this new game release that will particularly appeal cricket sports fans.
Cricket War is a fast-paced, two-card game. Based on the hugely popular Casino War concept, the rules of the game are simple, but the experience is brimming with excitement. Only two cards are dealt – one for the Bowler and one for the Batsman. The aim of the game is to predict which one will receive the highest card, or whether they will tie. Created for world-wide cricket fans in mind, special attention has been placed on the game's surroundings in order to provide the players with the ultimate live casino and sports atmosphere.
The game will feature a specially designed cricket ground table felt, and the overall unique sports environment will be enhanced by the sports arena surrounding and dealer uniforms. Upon entering the game, players will be able to see live betting statistics and bead roads, to assist in predicting the outcome of future rounds.
Pang Goh, Business Development Director at Ezugi, said: "Our aim at Ezugi is to understand different markets to their core. We want to know where their passions lie, and what players in those markets would benefit from. For the Indian market, one of the greatest passions is definitely cricket. So, it made sense to boost our card game variety and to appeal to Indian live casino players with the launch of Cricket War. It's going to be an exciting release – it's a simple and captivating game format that will give our players an authentic cricket stadium experience, in an online casino environment."
Duke of Edinburgh's Award Adds Esports as Skills Section Activity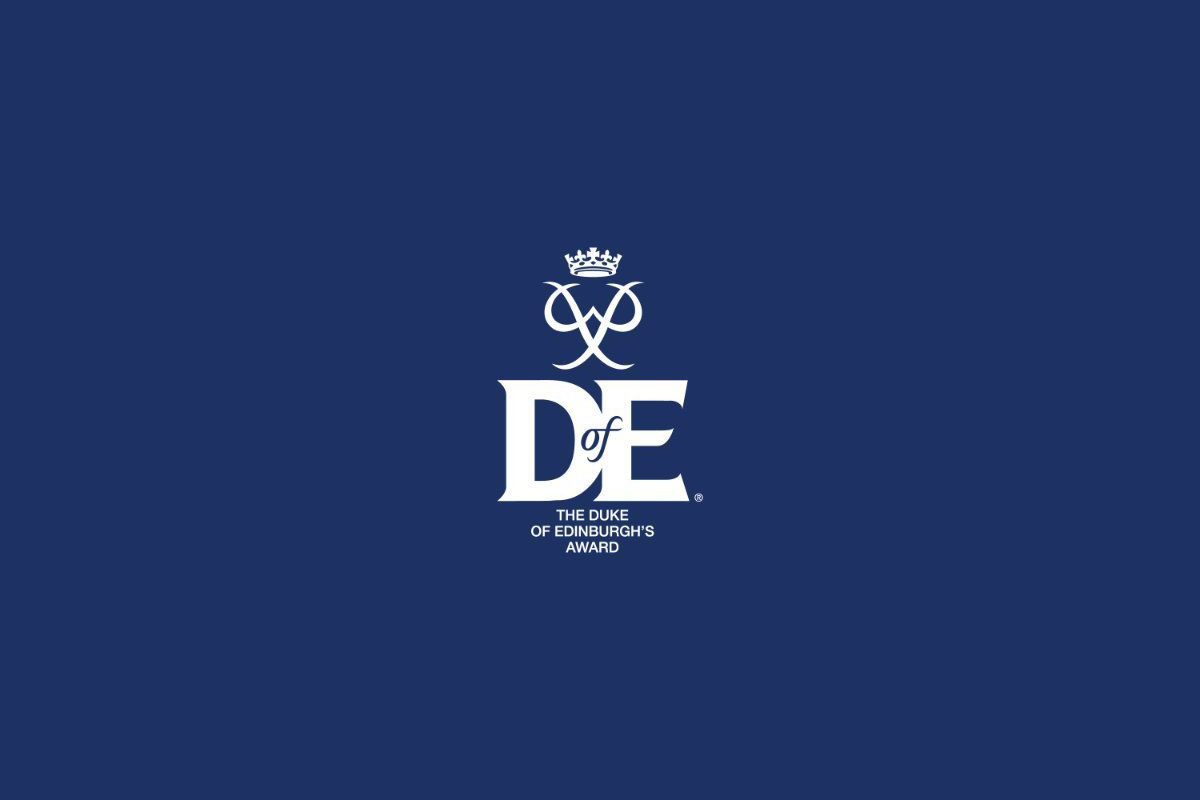 Reading Time:
2
minutes
On the eve of World Esports Day (October 23), The Duke of Edinburgh's Award (DofE) has added esports to DofE programmes.
Ruth Marvel, CEO of the DofE, said: "Esports is one of the fastest-growing activities in the UK and helps young people develop essential skills. DofE has a proud history of evolving our programmes to reflect the changing interests and needs of young people, so I'm delighted that, following a successful pilot, we've added esports to the DofE Skills list.
"DofE is all about helping young people develop themselves, so they have the skills and confidence to make the most of whatever life throws at them. Setting yourself challenges and mastering new skills is core to the DofE experience and esports provides a structured and safe way to do this, while also being a lot of fun."
Queen Mary's College in Basingstoke runs the DofE and has esports facilities. James Fraser-Murison, Head of Creative Arts, said: "It's great to see so many young people gaming as part of a team – making friends in a physical format in a facility like this, and also creating and forging brand new friendships with people they've never met before. It's fantastic that the DofE now offers esports as an option for young people. I'm sure it's going to prove an extremely popular choice with lots of students."
Before launching esports, the DofE conducted a pilot which revealed that playing esports helps young people develop skills such as strategic thinking, communication, leadership and teamwork while also helping to develop self-esteem and build organisational and social skills.
The British Esports Association (BEA) Head of Education, Tom Dore, praised the DofE for adopting esports into its programme.
"The BEA couldn't be more delighted that the DofE is now recognising value of esports. Like all traditional sports, it teaches young people many life-enhancing skills. It can also lead to a whole host of exciting education and career opportunities, not just within the global esports industry, but also wider digital, creative and STEM based industries," Mr Dore said.