Sinan Guler Becomes Turkish Basketball Ambassador of Socios.com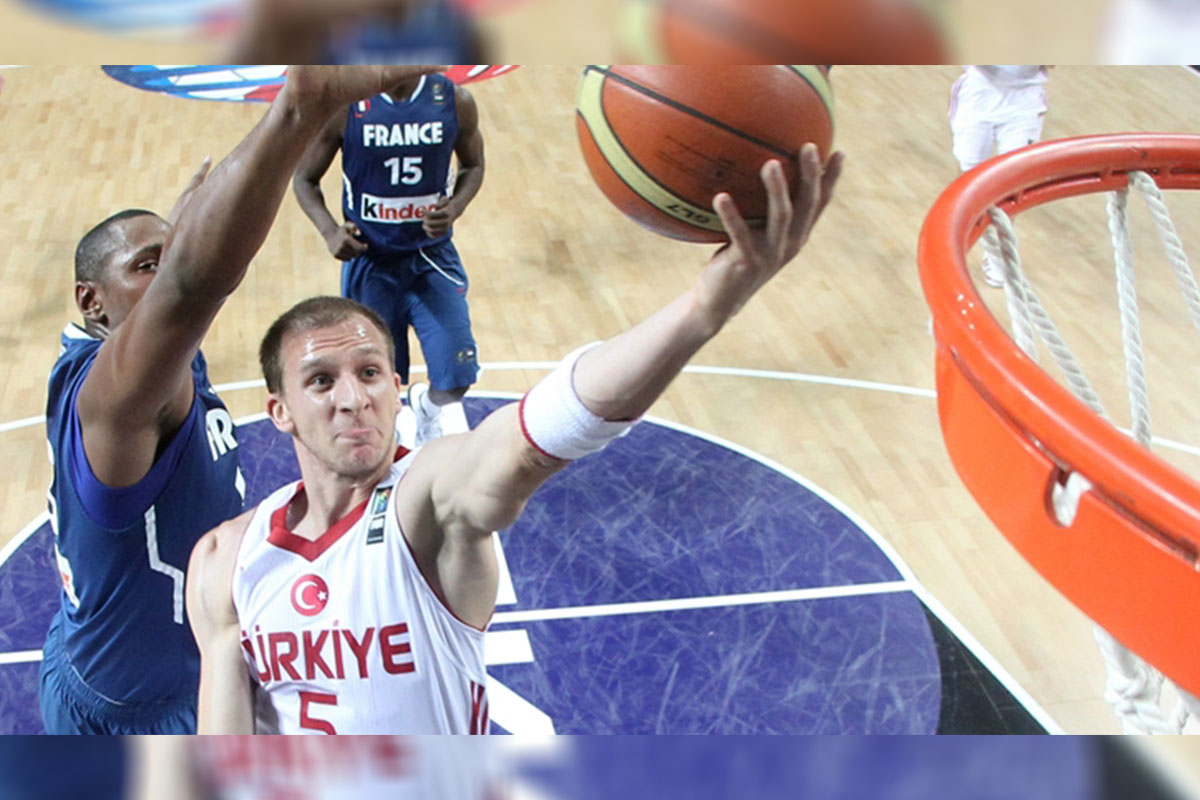 Reading Time:
< 1
minute
Basketball legend Sinan Güler has become the official Turkish Basketball Ambassador of fan voting and rewards platform Socios.com.
Currently representing Darüşşafaka, Güler has played for some of the biggest teams in Turkish basketball, including Galatasaray, Anadolu Efes, Beşiktaş and Fenerbahçe. Güler will use his influence, standing and connections to raise the profile of Socios.com within the sport in Turkey.
Due to the popularity of Socios.com among fans of their football team, Galatasaray SK recently added their Basketball and esports teams to the platform. Socios.com enables fans to influence their favourite clubs through digital assets known as Fan Tokens. Fans can use their Tokens to vote in club-specific polls. Fan Token holders will also be in with a chance of winning innovative rewards.
"It's a pleasure for me to represent an innovative company such as Socios.com in the Turkish basketball industry. Socios.com, with their new asset class innovation are opening a new income stream for the clubs and also allowing the fans to have a voice in return, so it is a perfect win-win situation. On Monday, Barcelona generated 1.3m dollars from BAR fan token sales within 2 hours. This shows significant value to all of us," Sinan Güler said.
"Sinan Güler will play a key role in educating the fans and basketball club officials about Socios.com and Fan Tokens. We are happy to be able to work with him on our journey," Alexandre Dreyfus, CEO of Socios.com, said.

Blockchain betting market, Azuro, aims to tackle liquidity problems with the latest seed funding round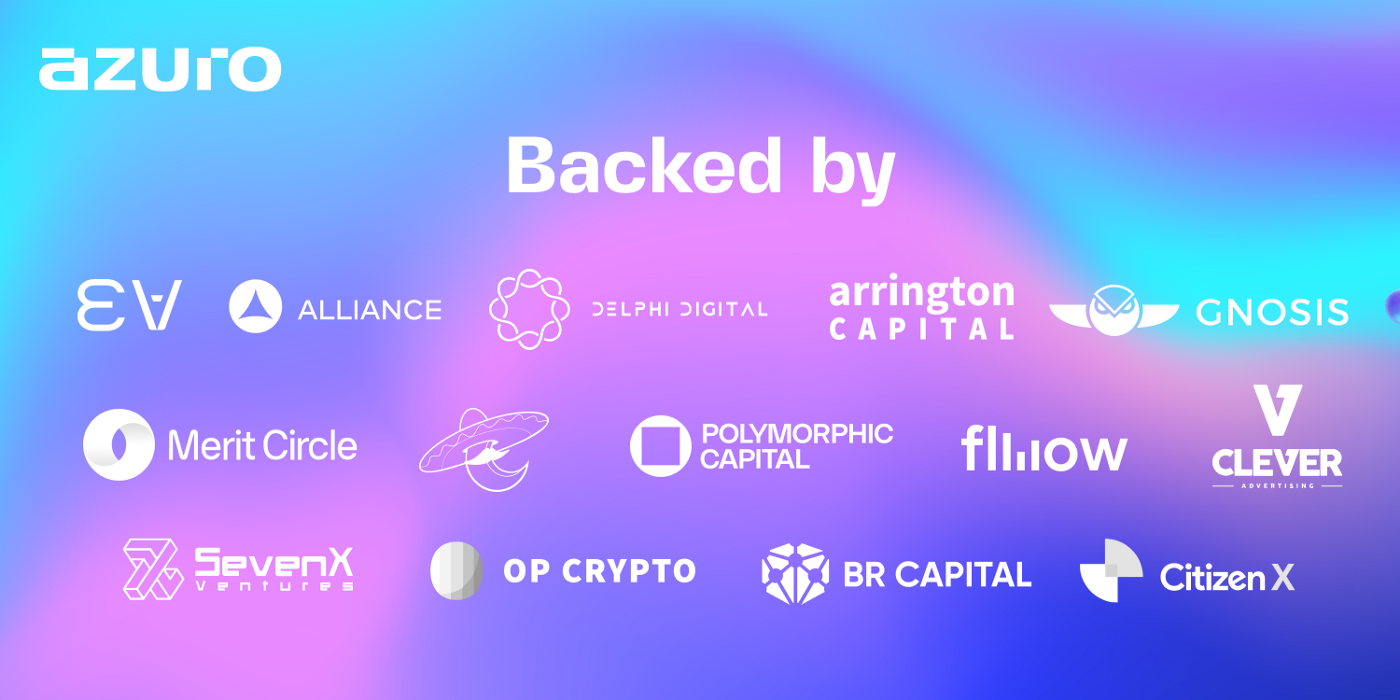 Reading Time:
3
minutes
The global betting and predictions market is expected to grow to over $92 billion by 2023 as new players, nations, and states embrace the industry. Huge economies such as the U.S. have long prohibited gambling but in 2018, some states legalized the practice, adding $1.5 billion to the global recorded figure of online betting revenue by the end of 2020.
With many other states expected to follow the path, the gambling industry may surpass the predicted figure – $100 billion in annual revenue being the target by the end of 2023.
In light of the explosive rise in sports betting during the pandemic, many decentralized betting protocols have come up trying to sway users and players towards blockchain-based prediction markets. On Wednesday, Azuro, a decentralized DAO of betting and prediction markets, announced a successful $3.5 million seed funding round led by top VCs and angel investors ranging from DeFi, GameFi, traditional betting markets, and other blockchain-related areas.
The seed investment round was led by three companies namely Gnosis, Polymorphic Capital, and Flow Ventures. Other investors in the round included Ethereal Ventures, Arrington XRP Capital, AllianceDAO (a.k.a. DeFi Alliance), Delphi Digital, Meta Cartel Ventures, Merit Circle, and Clever Advertising.
Since the launch of decentralized prediction platforms in 2017, the space has rather stagnated despite the demand from players and the crypto ecosystem skyrocketing to a $3 trillion market capitalization. While many attempts have been made to make them work, most of these platforms have failed terribly in delivering on the fundamentals that Web2 betting companies capitalized on including an array of events, deep liquid markets, competitive odds, and multiple betting options. Additionally, current blockchain-based betting solutions suffer from single liquidity providers, product depth, and a bad UX for their players.
The latest capital injection into Azuro aims to solve these problems by launching a transparent, trustless, and decentralized platform. Currently, liquidity providers (LPs) on prediction markets have to start markets manually, set the odds and seed liquidity to each market they create. This means the LPs hold all the betting risks while having little incentive to do so. This has caused massive capital and liquidity exiting the decentralized prediction markets – as it happened with Gnosis, a partner of Azuro.
Furthermore, prediction markets are inefficient for bets with 3 or more outcomes. Most are bound to stick with YES/NO markets, which is dramatically insufficient especially for sports and related bets with more than two outcomes. Lastly, most of these platforms face regulatory pressure and geographical constraints, which could impact the growth of betting markets or even see them shut down.
Unlike its competition, Azuro is building a new protocol to enhance liquidity provision and minimize the betting risks for LPs on the platform. The platform employs a "pooled liquidity structure", similar to DeFi protocols, which means LPs will not have to manually create markets and are not exposed to the betting market's systematic risks. Instead, the risk is spread across all betting markets on the protocol, and therefore dramatically reduced for the LPs.
Additionally, the funds will be used to build a friendly UX architecture that allows for the full depth of the betting product available at centralized sportsbooks and a classic frontend, similar to traditional betting markets. Unlike most of the decentralized prediction markets today, Azuro will also allow users to easily set up multiple betting options, moving from the binary "Yes/No", currently widely spread across decentralized prediction markets.
The decentralized betting governance protocol
Over the past year, DAOs have become the norm in the crypto industry, allowing participants on the platform to vote on proposals made to improve or upgrade the protocol. Similarly, Azuro plans to launch its DAO to reduce the external influence from regulators and authorities.
According to a statement, the platform holds liquidity as the base infrastructure layer with players and customer interactions built on top of it. This approach "outsources much of the direct-to-consumer efforts and relieves Azuro from most of the regulatory, KYC, legal and operational lift", the statement further reads. Azuro breaks the role of traditional bookmakers into smaller roles, much more attainable for smaller participants. Azuro connects these participants in an elaborate dance thus providing players with a better experience in a decentralized way.
EVOS Esports Partners with Metaverse Game Avarik Saga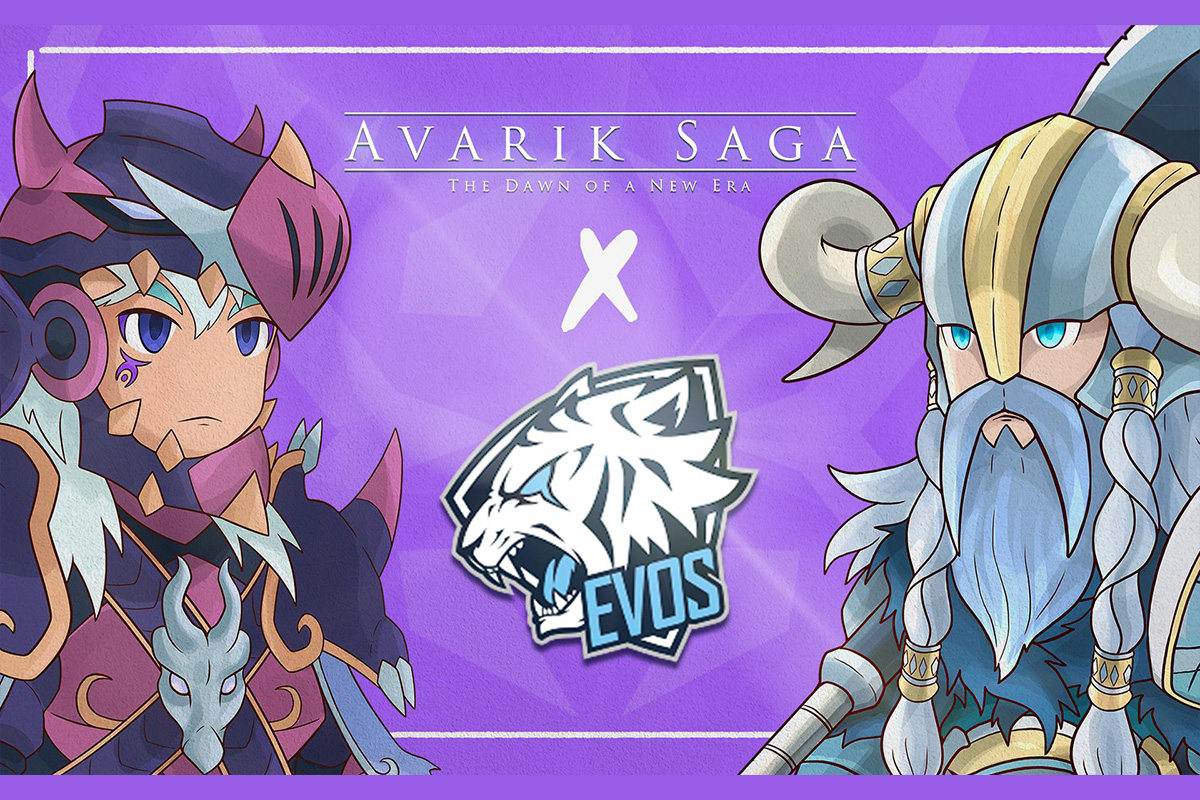 Reading Time:
2
minutes
Southeast Asian esports organisation EVOS Esports has partnered with Avarik Saga, a Japanese RPG NFT P2E metaverse game, to expand the former's collection of games, including the adoption of blockchain-based games.
Set to launch in the third quarter of this year, Avarik Saga is a strategic team-building game under the Japanese RPG genre that aims to bring the modern game experience into the NFT metaverse space. Under the partnership, EVOS Esports will introduce blockchain technology to potentially untapped audiences in Indonesia and other Southeast Asian countries. This includes people who have not previously engaged with NFTs or games in general.
According to EVOS, it believes NFT play-to-earn (P2E) metaverse games such as Avarik Saga can empower fans and communities, and this partnership will propel the company towards its ambition of becoming the first blockchain game company in Indonesia.
EVOS CMO Michael Wijaya said that he is very excited that EVOS can help Avarik Saga tap into existing local gaming communities and introduce the first Indonesian NFT P2E Metaverse RPG game, as well as foster a solid relationship to spearhead the blockchain game experience.
In September last year, Avarik Saga released its first playable NFT character collection of 8888 genesis NFTs, which sold out in less than an hour. The collection is currently available for trading in a secondary NFT marketplace, OpenSea.
While leveraging the enticement of RPG gameplays, Avarik Saga itself aims to use its P2E format, coupled with the enticement of RPG gameplays, to help accelerate the mass-market adoption of NFT gaming in Southeast Asian countries.
Avarik Saga CEO Kevin Cahya said that P2E is a mechanism that can only be a worthwhile venture if the game drives excitement and value to the community.
"In the end, the core of the game itself has to be enjoyable. A strong lore that entices the user to the Avarik Saga universe, a clear game mechanic that is engaging and content that makes the player want to come back is key. So, we want to develop an attractive game that appeals to the masses, even Gojek drivers and warung (small shop) owners, so they can earn real money while experiencing a digital world," he added.
Abstraction Enters Blockchain Game Development Space with Mythical Games Partnership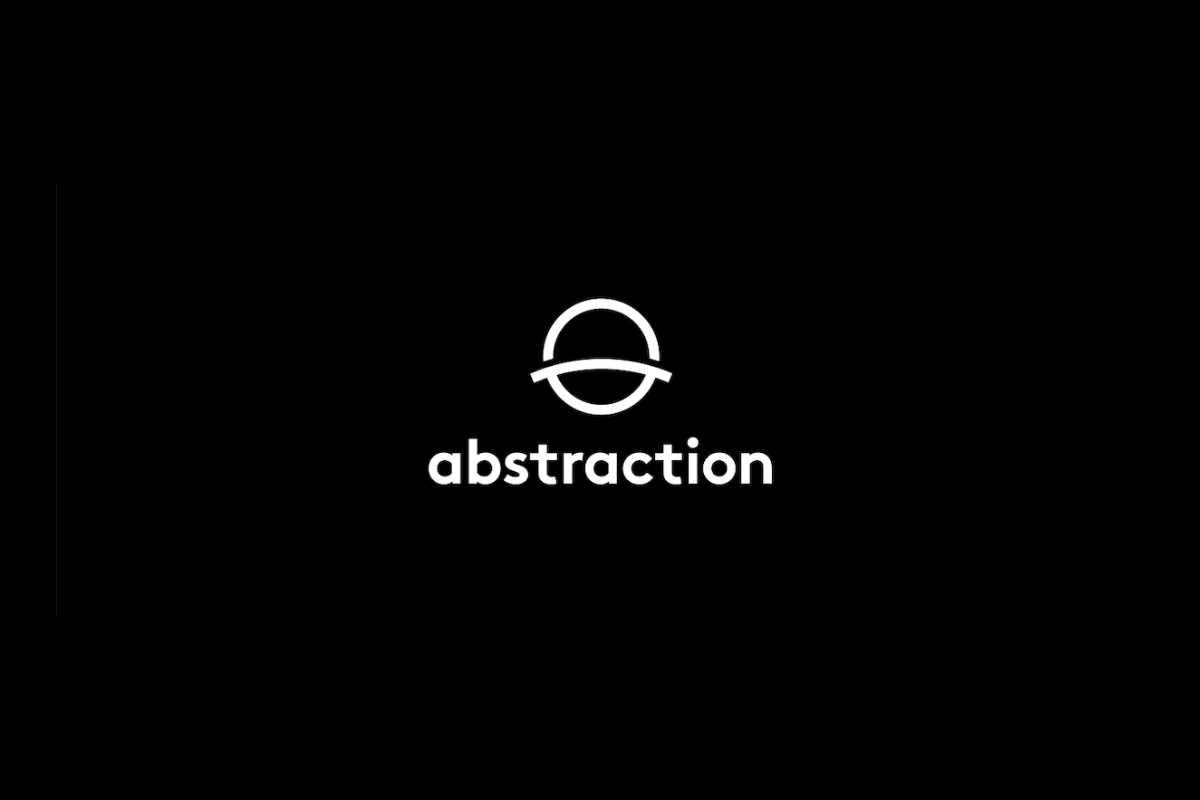 Reading Time:
2
minutes
Studio renowned for technical prowess and creativity chosen as part of initial group of developers to work with new crypto-powered games platform
Abstraction, a creative game development studio based in The Netherlands, is one of the first to partner up with Mythical Games. Recently valued at $1.2 billion, Mythical Games has selected to work with Abstraction on an action-strategy game based on the developer's own proprietary technology, which will be integrated into Mythical's new crypto platform.
"Mythical Games is at the forefront of scarcity-driven game design, and it's exciting to be here at the beginning with them, exploring new ways to unlock the potential of crypto-powered games," said Ralph Egas, CEO and Founder of Abstraction. "We share Mythical's vision for player-owned economies and NFTs and are eager to apply our extensive AAA game development experience to the Mythical Platform, leveraging blockchain technologies to help set the industry standard for play-to-earn and digital ownership within video games."
In line with the goals of the Mythical Platform, the unnamed action-strategy game will be play-to-earn, unlocking the player's ability to reap rewards based on NFTs (non-fungible tokens), which use the transparency and security of the digital ledger of blockchain to authenticate rare items. Built on "a private EVM-compatible sidechain," the Mythical Platform allows players to value and sell their own in-game items. It can integrate with existing games or be part of a new game, and includes tools for trades, payments, integration with in-game inventory, and fraud protection.
"We have been working with the team at Abstraction for over a year on a prototype using the incredible simulation tech they have built," said John Linden, Co-founder and CEO of Mythical Games. "This is the type of innovation that can completely change a game experience for the better; we believe a combination of their technology and our economic platform has the potential to create a new and exciting game economy that players will enjoy for years to come. We are excited to work with Abstraction on bringing this evolution to life."