Electronic Arts and LaLiga Announce 10-year Partnership Renewal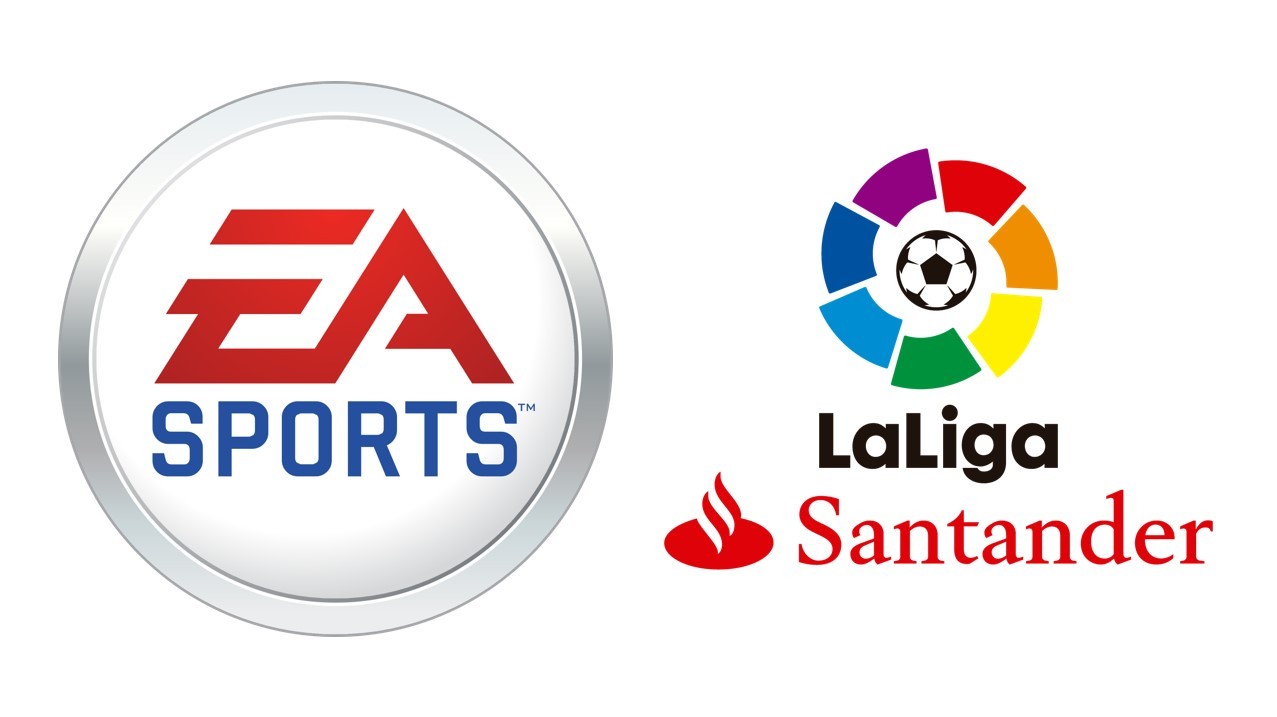 Reading Time:
3
minutes
EA SPORTS FIFA Continues to Bring the Most Authentic and Innovative Global Football Experience to Players Worldwide
Electronic Arts and LaLiga announced a long-term partnership that will continue to offer unrivaled authenticity to EA SPORTS™ FIFA players for the next 10 years. Under the partnership renewal, EA SPORTS will remain the exclusive Official Video Games Partner of LaLiga while the two organizations will expand their efforts to create world-leading football entertainment. This includes a joint commitment to grow fandom and esports participation through LaLiga's official esports competition, eLaLiga Santander.
The new agreement comes as the world is playing and watching more EA SPORTS FIFAthan ever before as football fandom continues to grow. EA SPORTS FIFA 20for console and PC is the most-played game in franchise history. Unique players have increased 10 percent year-over-year and daily active players reached an all-time engagement high. Fans are watching record volumes of EA SPORTS FIFAcontent as more than 12 billion minutes have been viewed on Twitch since launch–the equivalent of more than 133 million traditional football matches. The 260 percent year-over-year growth* in EA SPORTS FIFAcontent viewership was also fueled by the recent global EA SPORTS FIFA Stay and Play Cup that aired to millions in more than 100 countries.
"Our vision is to grow the love of sport through our games and services, and with strategic partnerships with iconic organizations like LaLiga, we're uniquely positioned to deliver unrivaled authenticity and innovation in the years to come," said Cam Weber, Executive Vice President & Group GM, EA SPORTS. "Our joint commitment will enable both immediate impacts for the next EA SPORTS FIFA experience, and long-term opportunities to continue to strengthen LaLiga fan engagement over the next decade."
"This renewal enables us to grow the reach and popularity of LaLiga to more and more fans around the world that play EA SPORTS FIFAevery day," said Javier Tebas, President of LaLiga. "We have built a collaborative partnership with EA SPORTS for more than 20 years that has seen both organizations become leading international brands. Our new agreement signifies our commitment to maintain this growth and create the best entertainment for football fans worldwide."
The EA SPORTS FIFA and LaLiga partnership will help deliver the most authentic and comprehensive global football interactive experience in the world. Only in EA SPORTS FIFAcan LaLiga's millions of global fans represent their favorite clubs in interactive entertainment. Both organizations will continue to advance sports innovation, building upon recent successes such as LaLiga's EA SPORTS Atmospheric Audio for LaLiga match broadcasts.
LaLiga continues to fuel significant player engagement across the EA SPORTS FIFA franchise. LaLiga is one of the most popular leagues selected in online play, has the biggest in-game fanbase across 70 nations worldwide and LaLiga clubs were used in more than one billion matches. FUT fans will continue to engage with unique LaLiga in-season content only found in EA SPORTS FIFAincluding Team of the Week (TOTW), Player of the Month (POTM) and Team of the Year (TOTY).
About Electronic Arts:
Electronic Arts (NASDAQ: EA) is a global leader in digital interactive entertainment. The Company develops and delivers games, content and online services for Internet-connected consoles, mobile devices and personal computers.
In fiscal year 2020, EA posted GAAP net revenue of $5.5 billion. Headquartered in Redwood City, California, EA is recognized for a portfolio of critically acclaimed, high-quality brands such as EA SPORTS™ FIFA, Battlefield™, Apex Legends™, The Sims™, Madden NFL, Need for Speed™, Titanfall™ and Plants vs. Zombies™. More information about EA is available at www.ea.com/news.
EA SPORTS, Battlefield, Apex Legends, The Sims, Need for Speed, Titanfall and Plants vs. Zombies are trademarks of Electronic Arts Inc. Madden, NFL and FIFA are properties of its respective owners and used with permission.
About LaLiga:
LaLiga is a global, innovative and socially responsible organization, a leader in the leisure and entertainment sector. It is a private sports association composed of the 20 teams in LaLiga Santander and 22 in LaLiga SmartBank, responsible for the organization of these national professional football competitions. In the 2018/2019 season, LaLiga reached more than 2.7 billion people globally. With headquarters in Madrid (Spain), it is present in 55 countries through 11 offices and 46 delegates. The association carries out its social action through its Foundation and is the world's first professional football league with a league for intellectually challenged footballers: LaLiga Genuine Santander.
Ukraine's UPEA Unveils Five-year Strategy for Esports Development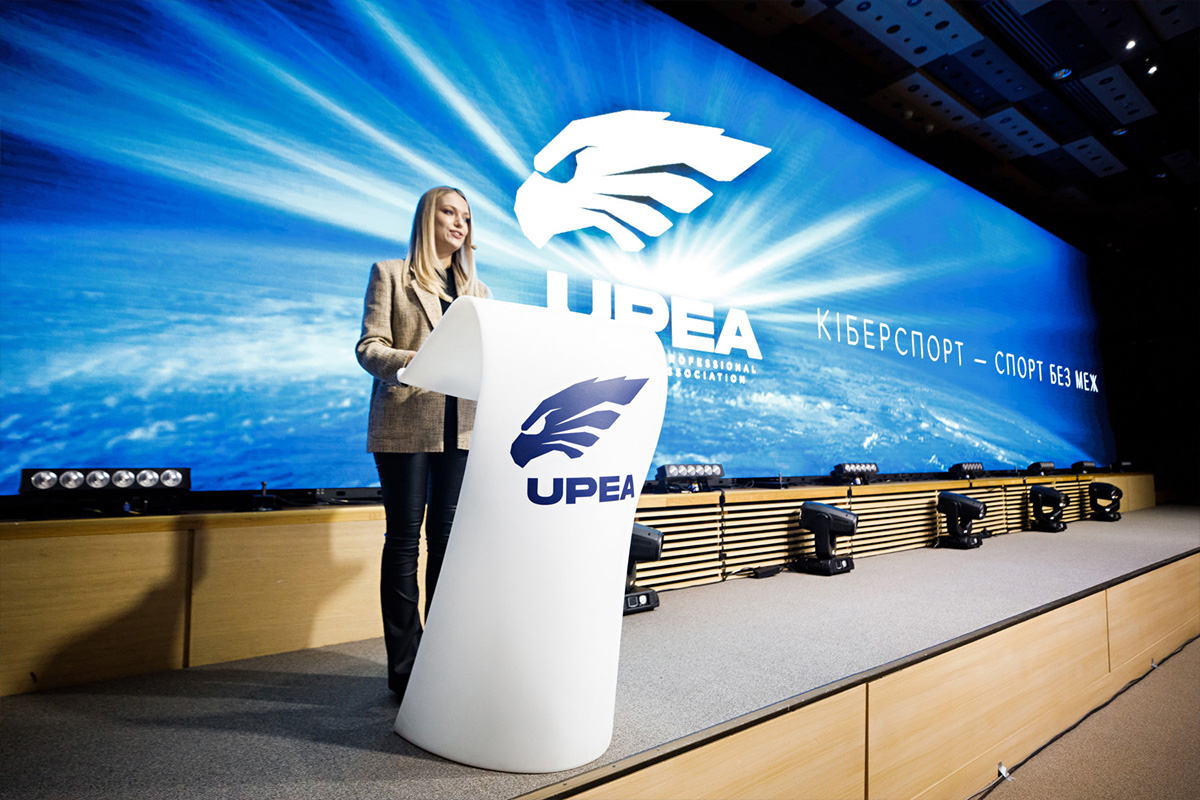 Reading Time:
< 1
minute
The Ukrainian Professional Esports Association (UPEA) has introduced its strategy of esports development in Ukraine for the next five years, as well as its structure and key objectives.
UPEA intends to raise funds, develop streaming studios, open an "esports ready" hotel, increase the number of international tournaments, attract investments, and more.
The Association plans to attract $100 million of investments, $42 million of which has already been made towards the purchase and development of the first "esports ready" hotel on the infrastructure base of the Dnipro Hotel. Another $20 million is planned to be invested into its reconstruction, according to a release.
"We want Ukraine to be among the world leaders, and today we have all chances to enter the TOP-5 countries with the most developed esports ecosystem," Oleksandr Kokhanovskyy, Board Chairman for UPEA and Founder of Natus Vincere, said.
Riot Games Announces First Official Global VALORANT Tournament – First Strike – To Crown Regional Champions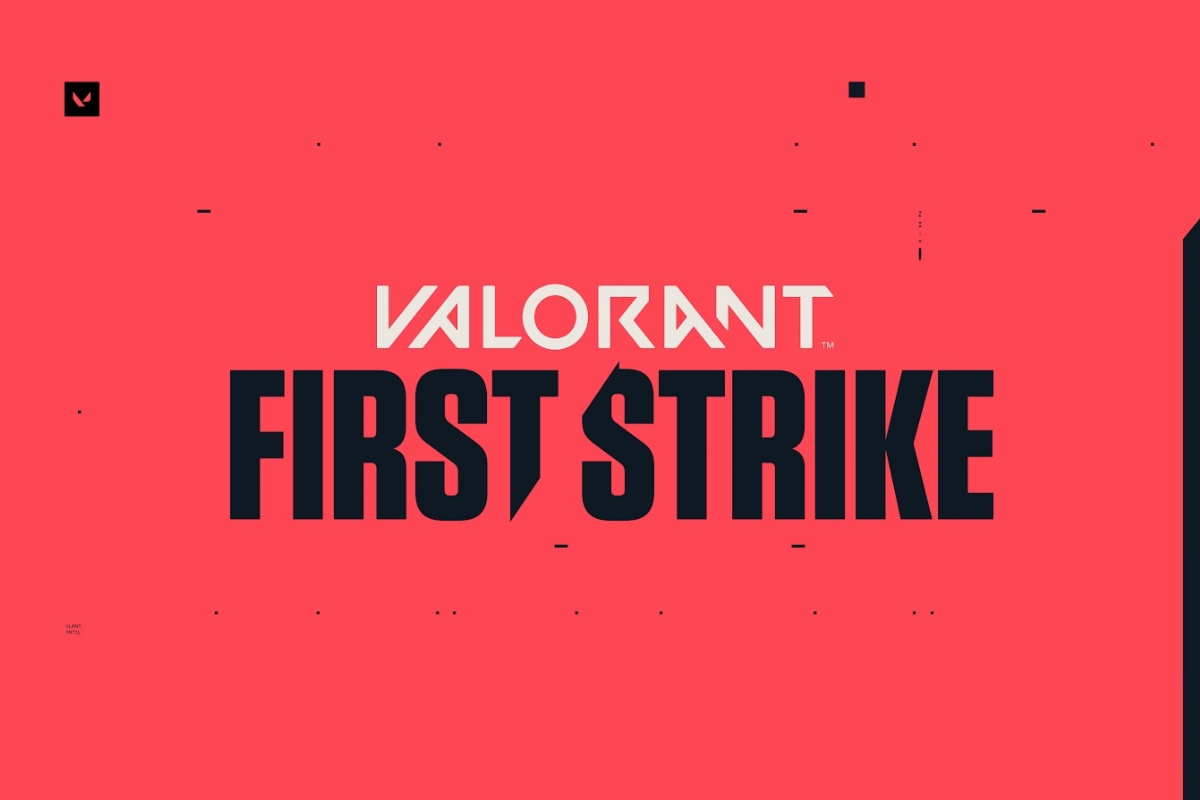 Reading Time:
2
minutes
Riot Games announced First Strike, the first tournament organized and operated by the publisher for its newly released competitive 5v5 character-based tactical shooter – VALORANT. This global event will provide opportunities for players around the world to begin building their regional legacy through a series of tournaments.
First Strike will continue to build on the momentum of VALORANT esports by leveraging a decade of Riot Games' industry-leading experience producing best-in-class esports events and broadcasts. Riot Games is also the largest global esports producer in the world, running and broadcasting weekly professional league competitions in multiple global regions, as well as winning multiple Emmys for the League of Legends World Championship, the world's most viewed esports event.
"VALORANT is a deeply competitive title with global appeal and the necessary elements to become the next premier esport," said Whalen Rozelle, Senior Director of Esports at Riot Games. "First Strike will provide our thriving competitive ecosystem with the platform to showcase their greatness, build regional legacy, and a foundation that will support the esport for years to come."
First Strike will be a global set of tournaments, composed of multiple regional finals taking place across North America, Europe, CIS, Turkey, Asia, Oceania, Brazil, and the Middle East. Each region will host a series of merit-based qualifiers, resulting in multiple Riot-produced, top eight First Strike Finals, running from December 3 – 6. The winners will earn the right to call themselves the first official regional VALORANT champions. Both professional teams and aspiring amateur squads will have opportunities to qualify for the First Strike finals through online tournaments operated by premier esports organizations.
"Esports remains one of the best investments we can make to support our community for the long term," said Anna Donlon, Executive Producer of VALORANT. "As we've already seen from the Ignition Series, there's a huge demand and hunger for VALORANT to be played at a professional level, and we're so excited to be starting that journey with fans, players, and organizations. As a development team, supporting the competitive world of VALORANT is one of our top priorities, and we are committed to this journey."
Since its release, VALORANT has become one of the fastest growing esports, attracting massive online viewership and the commitment of numerous established professional players from a wide range of competitive backgrounds, as well as emerging discovered talent. To support the growth of VALORANT esports, Riot Games partnered with more than 20 premier event organizers to launch the VALORANT Ignition Series, delivering numerous tentpole competitions that attracted the attention of millions of fans. During the past six months, hundreds of VALORANT tournaments have taken place across a wide range of formats, awarding more than $1 million in prizes to teams and players all over the world.
Virtus.pro launches a second CS:GO roster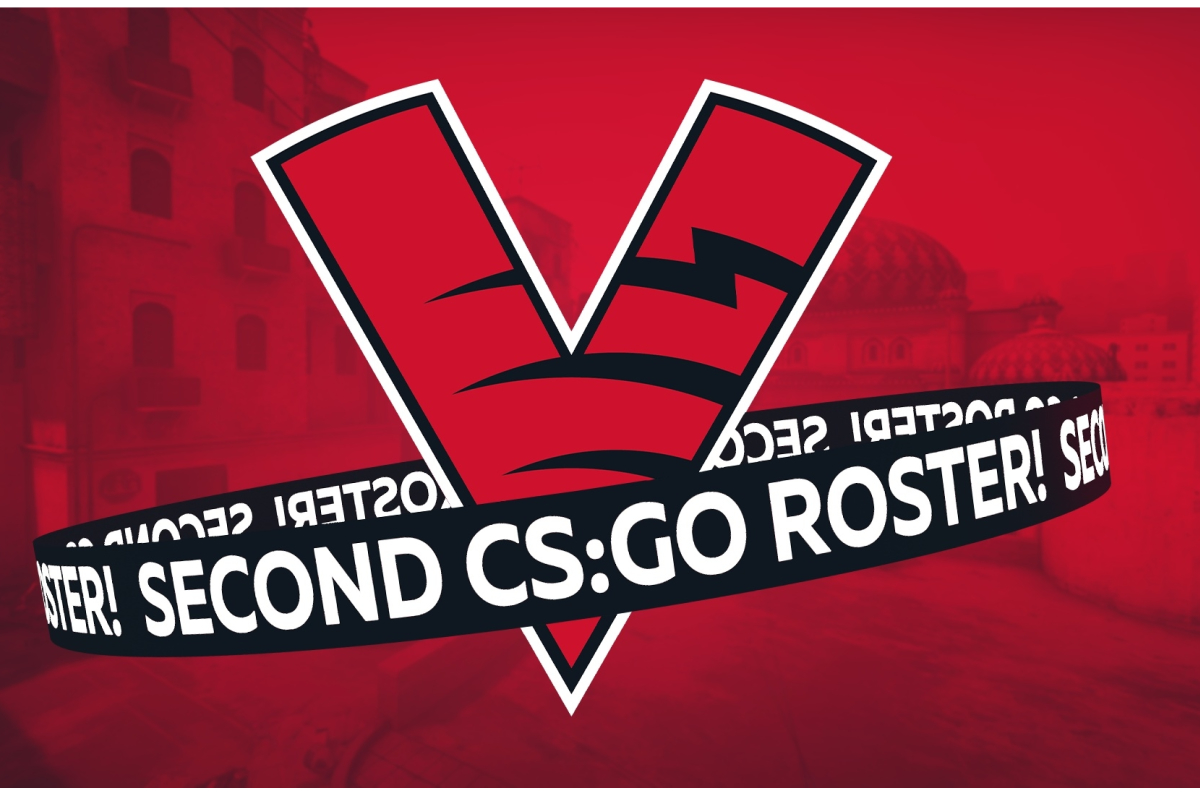 Reading Time:
< 1
minute
Virtus.pro announces it's second CS:GO team with young players from across Russia and CIS — VP.Prodigy. This is the second active youngsters team of the club that coexists with main rosters.
Sergey Glamazda, CEO of Virtus.pro: "After VP.Prodigy's success in Dota 2 it became obvious that youngsters squads are the next big thing, that's why we decided to continue on this path. There are a lot of different tournaments right now for our second roster to participate in, without interfering with our first roster. Two squads can successfully coexist in the ecosystem. Launching a second roster is yet another way for us to display our eagerness to develop young players and esports in general."
Mikhail Artemyev, CS:GO branch manager: "We started off this summer searching for a team leader — a coach capable of leading young players.We have watched a ton of demos together and communicated with lots of players. Our main goal was to find not only skilled players, but also interesting personalities who could avoid conflicts and work together as a team. As far as I can tell, we've managed to build a perfect squad in terms of team morale and potential."
VP.Prodigy CS:GO roster:
Aleksandr "mefixs" Ilukhin
Serhii "muR" Hres
Maxim "awesome" Zyuzko
Vadym "h1glaiN" Tanasiuk
Evgeny "Norwi" Ermolin
Vladislav "flash_1" Bykov (coach)
The first official tournament for VP.Prodigy will be announced soon.