Top 3 video games you can wager money on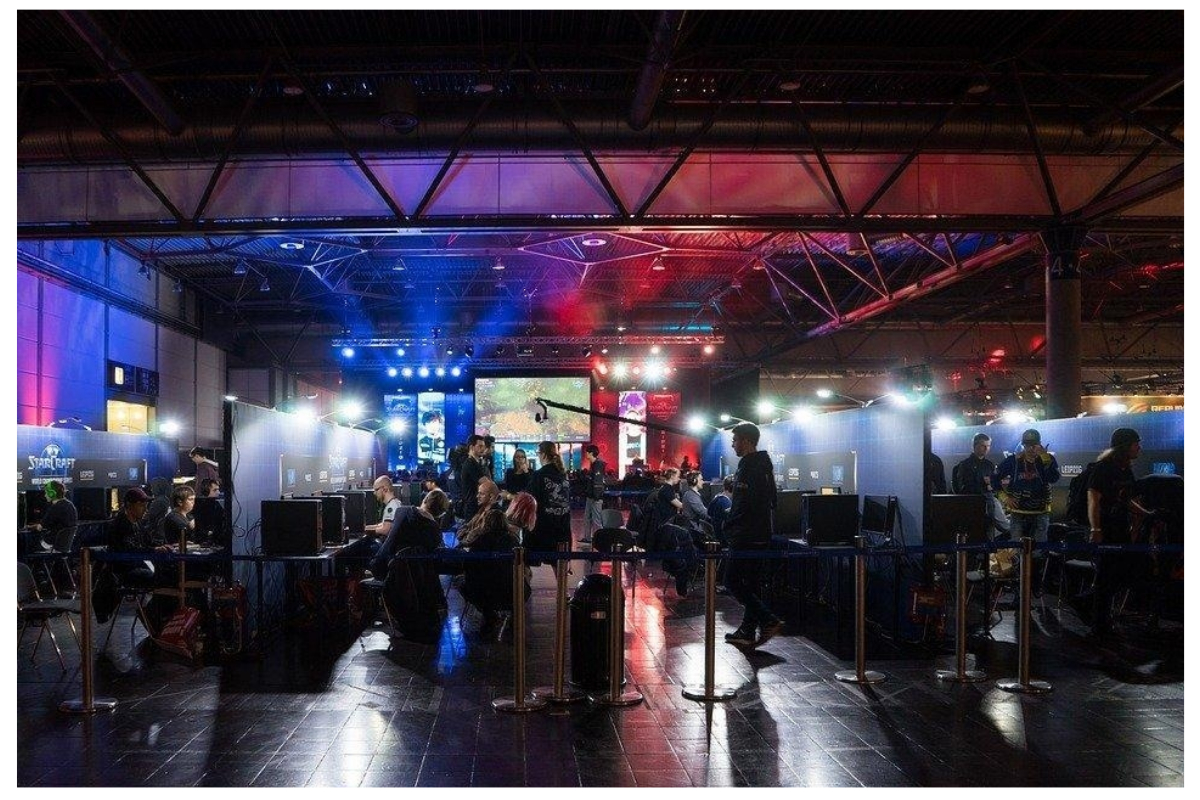 Reading Time:
2
minutes
Betting on videogames has been gaining tremendous popularity of late. With the growing integrity of eSports, there's an increased trust in the eSports-related competitions as well, resulting in more betting activity on such events. Many videogame publishers have also taken big strides in this space, getting actively involved in organisation of eSports competitions, which used to be earlier a domain of third parties alone.
As viewership of these competitions is growing by close to 15% year-on-year, the betting activity on them has also increased simultaneously. A good number of betting operators offer multiple markets across different kinds of eSports and tournaments today. Regardless of whether you're a fan of Xbox Series X or PS5, these videogames can be enjoyed on all prominent platforms. Let's tell you about three such games that you can wager money on today.
Counter Strike: Global Offensive
While all the games featured on this list have a passionate fan following, the CS:GO fans are a completely different breed! This game has been around for over 20 years and the eSports scene around it has been getting stronger year after year. Its players were fading away at one point of time, but everything changed with the launch of Global Offensive. It was the release of 'skins' which actually made this game explode in the real sense.
Today, it's free to play, with more and more fans jumping onto the bandwagon. In fact, CS:GO can be termed as the king of open circuit game format. You can find a good number of matches you can bet on a daily basis. Its semi-pro scene is far bigger than any other eSport in the world, even bigger than Dota 2 and League of Legends combined.
League of Legends
There is a high chance that whenever someone talks about eSports, they are discussing about League of Legends. The game has been running successfully for a long time and has a good number of leagues across the world. Therefore, you will always find a League of Legends tournament to bet on at any given moment. What's even more impressive is the number of betting markets available for this videogame. You can bet on everything ranging from outright winner to first-to-kill to first team to take a tower.
Dota 2
Even though Defense of the Ancients 2 (Dota 2) might have a relatively smaller MOBA (Multiplayer Online Battle Arena) in terms of the players, it's still a huge one when it comes to the total prize money involved. It's big also in terms of the core fan following it enjoys and the number of people who wager money on it. Its fans can be considered hypercritical, more so because it's a game created by Valve, a developer known to deliver nothing but the best. The result of it all is an extremely thrilling spectator eSport. Despite the fact that League of Legends has caught up with it over the years, Dota2 is still right up there with the best in terms of both enjoyment and betting.

Tundra Esports Announces Virgil Van Dijk as Ambassador and Shareholder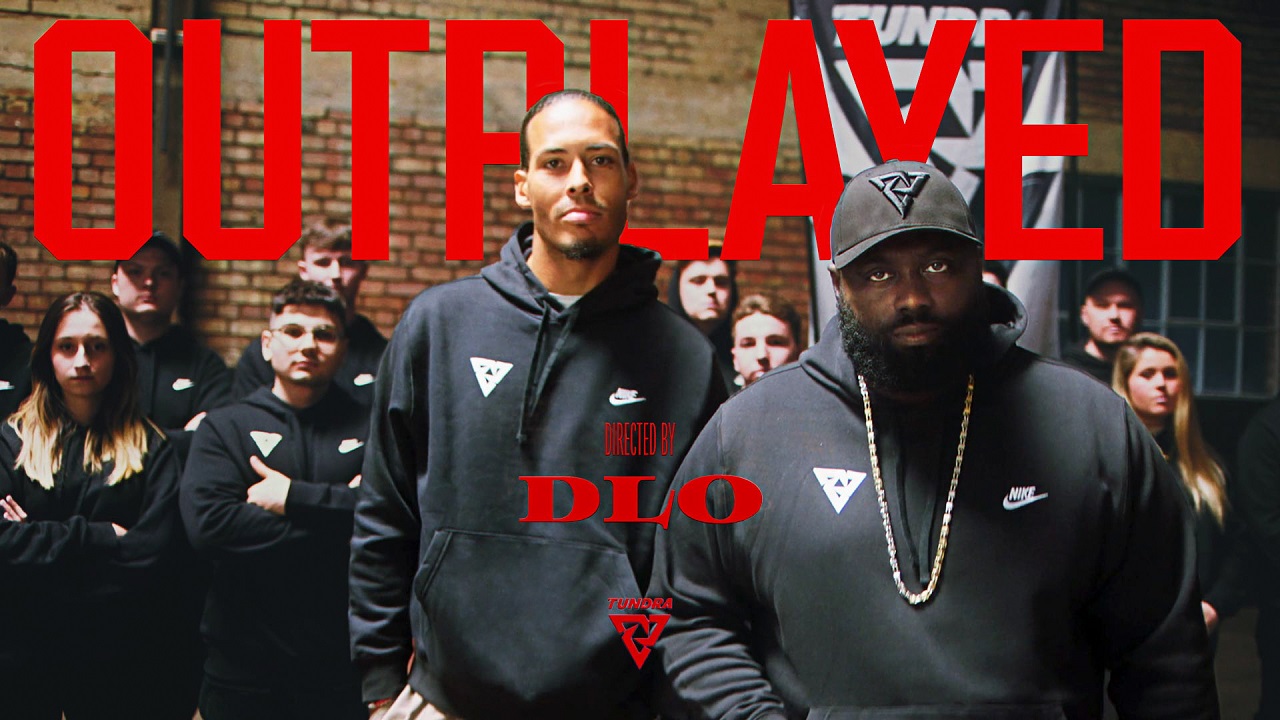 Reading Time:
2
minutes
Tundra Esports has announced Virgil van Dijk as its new Ambassador and Shareholder.
One of the best football players in the world, Virgil will be helping to elevate and grow the overall Tundra brand whilst providing support and mentorship to the organisation's professional esports players.
In a league of his own on the field, Virgil will be diversifying his portfolio as Ambassador and Shareholder of Tundra Esports through supporting and developing the organisation's overarching business goals including fostering the best esports talent worldwide and holding a strong focus on performance and sportsmanship.
The announcement of Virgil as Tundra's new Ambassador and Shareholder was revealed in the competitive gaming anthem, OUTPLAYED, which has been released yesterday. The track is the first official grime gaming song, and was created by Tundra's ambassador British Grime artist P Money. Created to celebrate gaming and for anyone who plays games or watches competitive gaming, OUTPLAYED is purposefully PG-rated for all gamers of any age. The track weaves in iconic gaming references throughout and has a frenetic energy mixed with electronic sounds to mirror the playful, fast-paced nature of competitive gaming.
P Money said: "Occasionally the path of music and gaming has crossed over, but I can see a world where the two go hand in hand across major esports events and artists expanding their discography to embrace game themed music in the future."
Virgil van Dijk said: "I am extremely excited to be joining Tundra Esports. Tundra Esports is one of the fastest growing esports organisations in the world and they are moving in a very exciting direction. It was great to be able to collaborate with P Money and the idea behind OUTPLAYED further emphasised why I wanted to be involved to help grow the team. They have built up a tremendous reputation when it comes to player well-being within a winning culture which is something that really resonates with me. I'm excited for the future."
P Money said: "OUTPLAYED is a gaming anthem for everyone to enjoy. Grime and gaming pair perfectly – they have the same energy and hype, its two completely separate worlds merging. It's been fantastic to be able to combine my two passions and to introduce my music fan base to what I've been doing in gaming. I want to show how both can go hand in hand and bring out others who've been interested but never quite had the confidence to do it."
Maxim Demin, Owner and Co-Founder of Tundra Esports, said: "This is a major moment for Tundra. Having someone like Virgil, who is highly revered both on and off the pitch, join our team is incredible. His insight will be invaluable for our players but also how we evolve as an organisation. We have so much we can learn from sports. Announcing his involvement through OUTPLAYED was a stroke of genius from P Money. It's been great to have his support and creativity to do something different that not only helps us stand out but is also something for the community. Hopefully, the community finds it as catchy as we do."
Red Bull Home Ground is back: settling the season's biggest VALORANT rivalries as eight elite teams go head-to-head in Manchester LAN!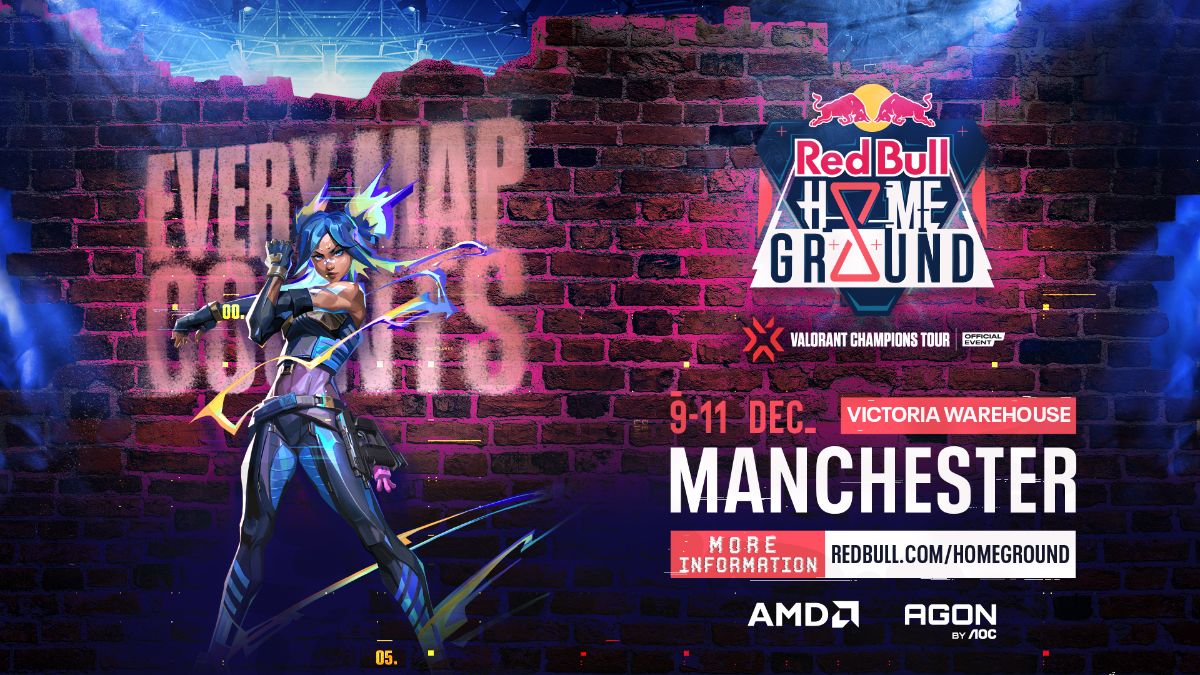 Reading Time:
2
minutes
Red Bull Home Ground, the one-of-a-kind pro VALORANT Invitational is set to return for its third iteration, bringing together some of the world's most elite teams to battle it out for victory in a unique 'Home and Away' format, from December 9th-11th. As an official part of the VCT Off-Season Tournaments fans & players alike can expect VALORANT action at its highest level.
 
The tournament will bring eight teams from across the globe to battle it out, including a star-studded international lineup of the best VALORANT teams, and two qualifier spots for teams to earn a once-in-a-lifetime chance to test their mettle on the global stage. The event will take place in a venue steeped in recent live event history as Red Bull Home Ground comes to the heartbeat of the Manchester music scene, 'Victoria Warehouse'. It will feature a futuristic neon underground aesthetic, a live audience to create a truly immersive atmosphere, and brought to life for digital audiences across the globe and in several languages on Twitch and YouTube.
 
Red Bull Home Ground pioneers a pulse-racing Home and Away structure that puts an exciting curveball on the traditional VALORANT format. In the best-of-five matches, both teams pick a "home ground" to play on for the opening two maps. Rewarding tactical awareness, map knowledge and wider map usage, if a team wins both opening "home" and "away" matches, they automatically win the tie, while a stalemate will default the tie to the traditional best of format.
 
For the first time, teams from North America are set to make their debut as they join the Home-and-Away fray to pit themselves against EMEA's best teams. With the promise of truly exciting trans-Atlantic matchups, Red Bull Home Ground will see EMEA vs NA rivalries reignited again after September's VALORANT Champions 2022 in Istanbul. Already lining up to be one of the most exciting global showdowns in esports this year, the Manchester competition will provide EMEA and NA teams one last opportunity in 2022 to settle their scores.
 
Going into its third edition, Red Bull Home Ground is the premier pro Red Bull event for VALORANT and, alongside Red Bull Campus Clutch – an open global VALORANT tournament for students –  encapsulates the brand´s continued commitment to support the VALORANT community and uplift its competitive ecosystem, from a grassroots level with an array of local initiatives to the very highest echelons of esports.
 
Looking toward the event, Red Bull Player and last year's Red Bull Home Ground MVP, Mehmet Yağız "cNed", said: "Being on Red Bull Home Ground was fun for our team. Last year, I gave it my all to earn the title of tournament MVP, and this year, my team and I are prepared to top that effort. Wait for it! "
 
Red Bull Home Ground has teamed up with industry leaders to produce an unforgettable experience for players & fans alike. AGON by AOC, a global leader in gaming monitors, is the Official Monitor Partner for the event, bringing exceptional visual clarity and ultra-high refresh rates to competitors. AMD joins as Technology Provider, ensuring the high-performance computing that will push the boundaries of the tournament.
 
Red Bull Home Ground will be broadcast from Victoria Warehouse in Manchester and live on twitch and YouTube. The event will also be broadcast by a variety of co-streamers in multiple languages, with details to be revealed soon.
 
Check out redbull.com/homeground for more information.
BETER adds in-play statistics widget to efootball live streams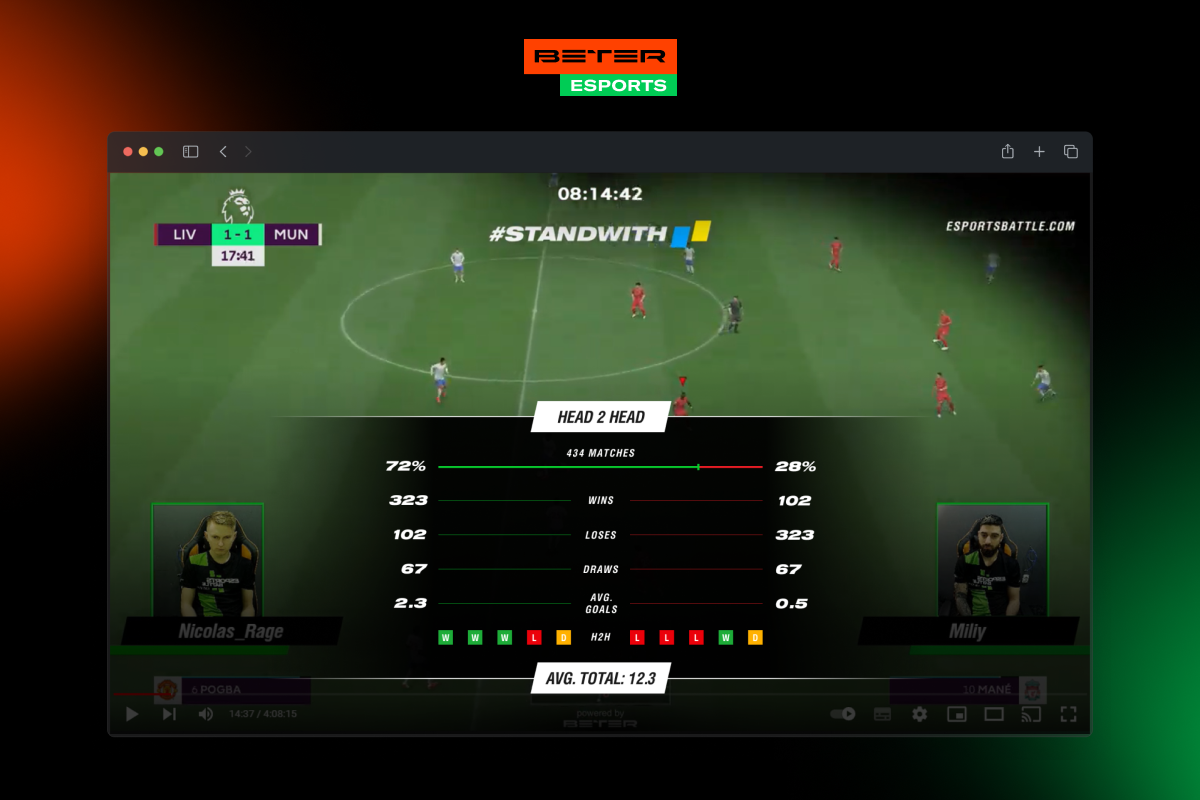 Reading Time:
< 1
minute
The leading content and data provider BETER has announced the enhancement of its 24/7 efootball live streams with an in-play statistics widget. This new feature is designed to provide bettors with additional information on players' performance in ESportsBattle tournaments, and to create an even more electrifying betting experience.
The new widget displays individual players and head-to-head stats, which is the win/loss ratio of a pair of players in all matches they played together, allowing bettors to quickly assess opponents' performance. Moreover, the H2H stats may highlight up-and-coming players' giant-killing potential.
Bettors also get instant access to the number of matches played by a pair of players, win rate, wins/losses/draws, average goals, average total, and wins-losses in the last 5 matches, match schedule and tournament table.
Alex Lobov, BETER's Chief Product Officer, said:
"We are always keen to create a strong foundation for positive and long-lasting relationships of players with our sports and esports tournaments. The best way to do it is to maintain an engaging gaming atmosphere and constantly refresh our products with new features and options.
We will further expand our live streams' stats categories and develop other widgets to make the interaction with our tournaments more immersive and enthralling for our partners' users."
BETER team believes that the additional in-play statistics will bring the audience of the company's clients an unmatched gaming experience and excitement.