Top 3 video games you can wager money on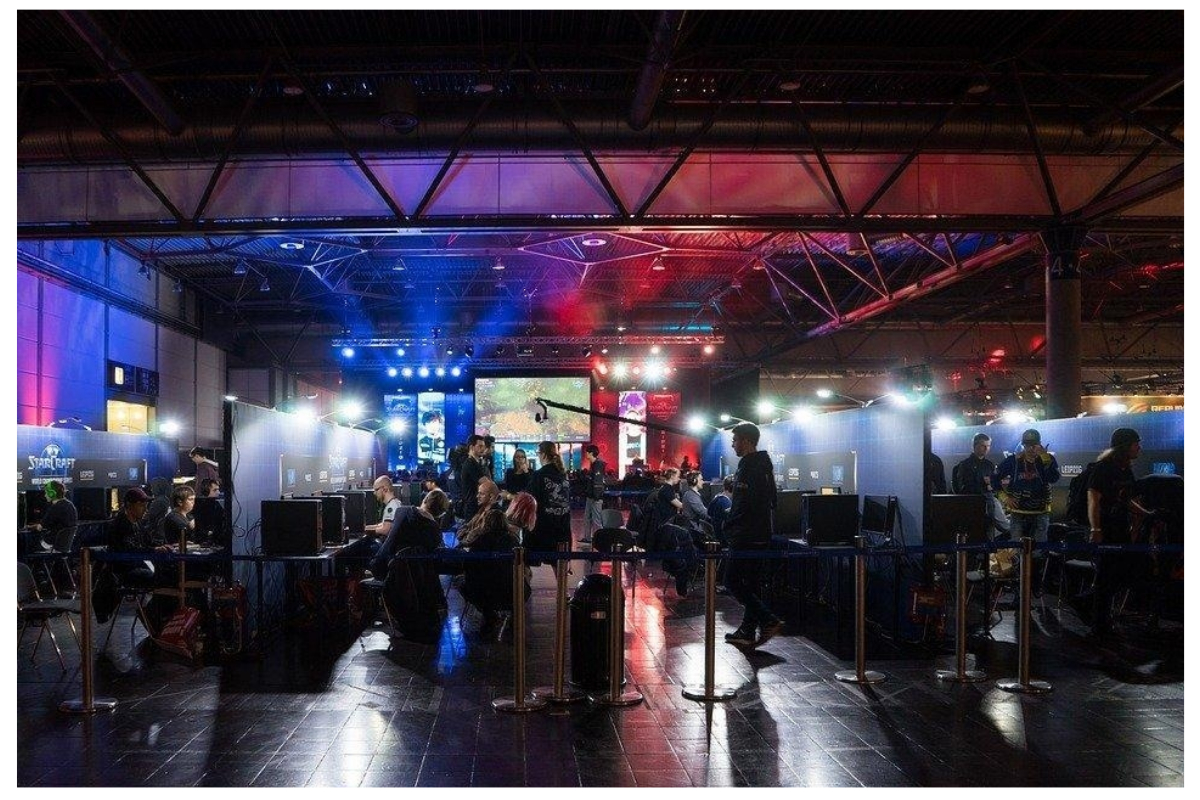 Reading Time:
2
minutes
Betting on videogames has been gaining tremendous popularity of late. With the growing integrity of eSports, there's an increased trust in the eSports-related competitions as well, resulting in more betting activity on such events. Many videogame publishers have also taken big strides in this space, getting actively involved in organisation of eSports competitions, which used to be earlier a domain of third parties alone.
As viewership of these competitions is growing by close to 15% year-on-year, the betting activity on them has also increased simultaneously. A good number of betting operators offer multiple markets across different kinds of eSports and tournaments today. Regardless of whether you're a fan of Xbox Series X or PS5, these videogames can be enjoyed on all prominent platforms. Let's tell you about three such games that you can wager money on today.
Counter Strike: Global Offensive
While all the games featured on this list have a passionate fan following, the CS:GO fans are a completely different breed! This game has been around for over 20 years and the eSports scene around it has been getting stronger year after year. Its players were fading away at one point of time, but everything changed with the launch of Global Offensive. It was the release of 'skins' which actually made this game explode in the real sense.
Today, it's free to play, with more and more fans jumping onto the bandwagon. In fact, CS:GO can be termed as the king of open circuit game format. You can find a good number of matches you can bet on a daily basis. Its semi-pro scene is far bigger than any other eSport in the world, even bigger than Dota 2 and League of Legends combined.
League of Legends
There is a high chance that whenever someone talks about eSports, they are discussing about League of Legends. The game has been running successfully for a long time and has a good number of leagues across the world. Therefore, you will always find a League of Legends tournament to bet on at any given moment. What's even more impressive is the number of betting markets available for this videogame. You can bet on everything ranging from outright winner to first-to-kill to first team to take a tower.
Dota 2
Even though Defense of the Ancients 2 (Dota 2) might have a relatively smaller MOBA (Multiplayer Online Battle Arena) in terms of the players, it's still a huge one when it comes to the total prize money involved. It's big also in terms of the core fan following it enjoys and the number of people who wager money on it. Its fans can be considered hypercritical, more so because it's a game created by Valve, a developer known to deliver nothing but the best. The result of it all is an extremely thrilling spectator eSport. Despite the fact that League of Legends has caught up with it over the years, Dota2 is still right up there with the best in terms of both enjoyment and betting.

Esports Players League Partners with Warner Music Asia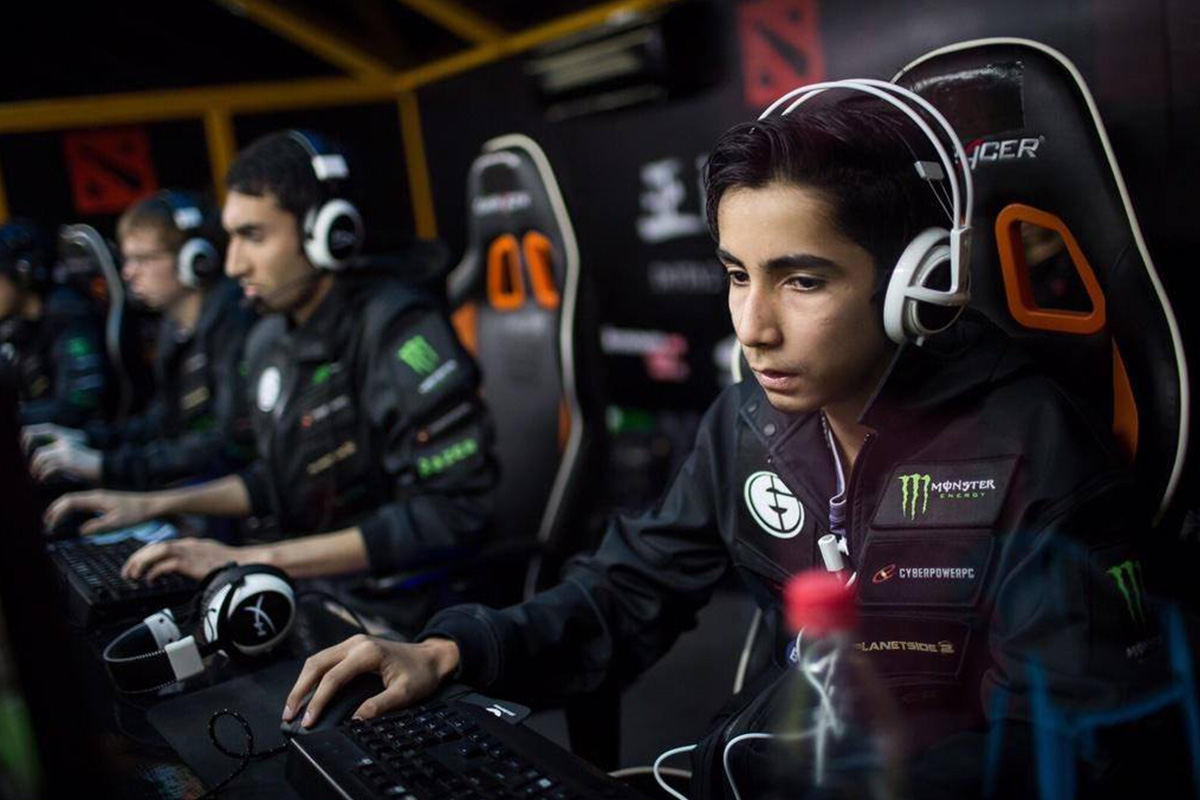 Reading Time:
< 1
minute
Online tournament platform Esports Players League (ESPL) has partnered with Warner Music (WM) Asia to bring music to esports players and fans around the world.
The deal will allow ESPL to embed Warner Music songs into its platform and drive awareness of those artists and their music to mass esports players and fans globally, and represents an important entry into the gaming space for WM Asia.
Additionally, the collaboration will also enable authentic and well-matched brand partnerships across ESPL's partners, including video game publishers, developers and brands.
"We're thrilled to be partnering with ESPL. There's a huge audience crossover straddling gaming and music, and ESPL's community of grassroot esports players, along with their engaged fans, will help us to bring the two segments together. ESPL's trusted ecosystem will also enable us to deliver an array of new, authentic, and bespoke experiences, with gamers forefront of mind, and we can't wait for everyone to see and experience them for themselves," Darren Ho, SVP Music Entertainment and Partnerships, WM Asia, said.
"Esports is the fastest growing industry in the digital age of entertainment. Warner Music has been active in the ever-changing landscape of today's world and so this strategic partnership will bring a value proposition to both players and brands across our global network that we are confident will elevate amateur esports to another level," Michael Broda, CEO and Co-Founder of ESPL, said.
EXCEL ESPORTS unveils Sony as official smartphone supplier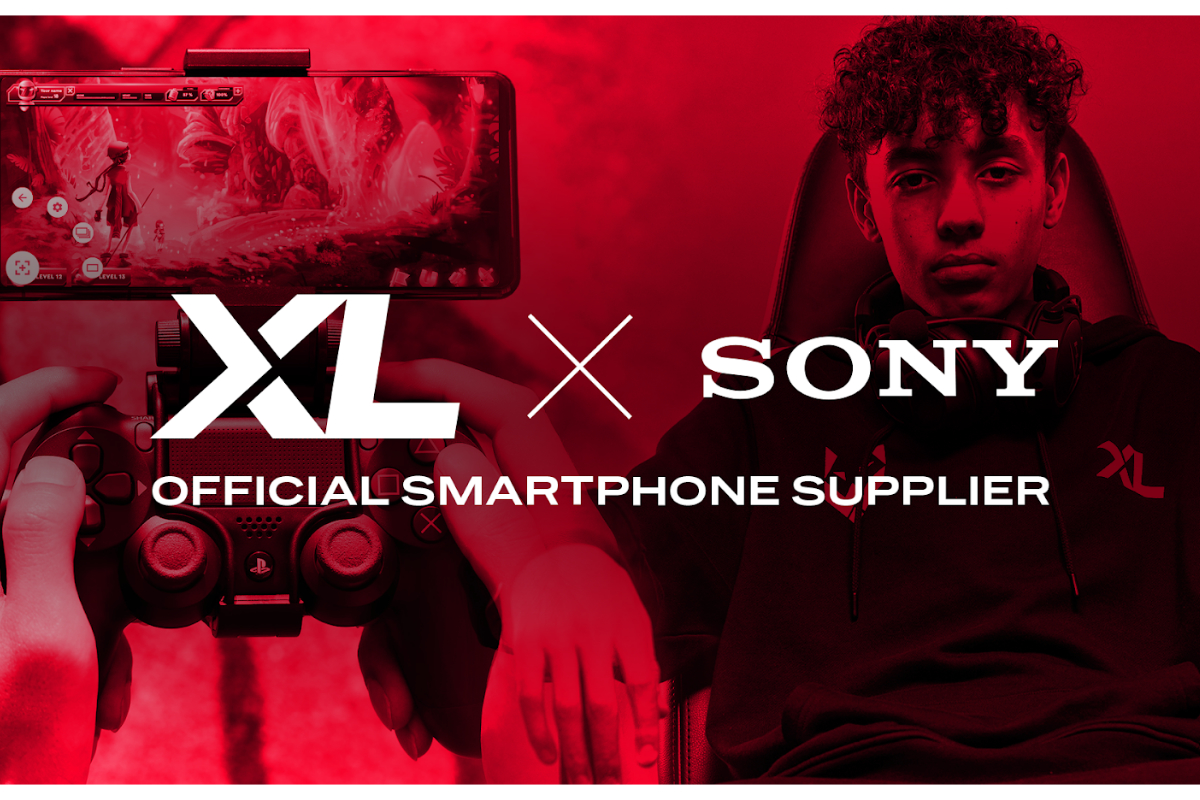 Reading Time:
2
minutes
British competitive gaming culture brand EXCEL ESPORTS is excited to name Sony as its Official Smartphone Supplier for Fortnite. The partnership will see Sony work closely with Fortnite prodigy and EXCEL player Jaden 'Wolfiez' Ashman to showcase the capabilities of its flagship Xperia smartphones with a selection of content pieces.
Xperia smartphones provide the perfect device for Battle Royale players with a 21:9 screen ratio providing a wider field of view. Devices can also pair with DUALSHOCK®4 controllers allowing Fortnite console players the opportunity to switch up their game. EXCEL and Sony will collaborate on educational content pieces and host giveaways allowing EXCEL's community the opportunity to experience the benefits of owning the latest flagship Xperia device.
EXCEL announced its entrance into Fortnite last year with the signing of Jaden 'Wolfiez' Ashman, the highest earner in UK esports history after finishing second at the Fortnite World Cup and winning over $1M. At only 17 years old, Wolfiez is statistically, according to prize money won and tournament placements, the best Fortnite controller player in the world. During his first few months at EXCEL, Wolfiez placed second in the 2020 FNCS Invitational Europe winning $125k in total prize money.
"At EXCEL ESPORTS we are always looking to work with forward-thinking partners that are innovating tech within the competitive gaming space. Fortnite is a title in which we are looking to create a lasting legacy and it's great to have partners like Sony who can help us. Jaden competes on controller-based PC, but he has been thrilled by the mobile experience Sony offers and sees it as the ideal way for him to keep playing at the highest level whether he's at home, or on the go," said Patrick Collins, Head of Partnerships, EXCEL ESPORTS 
Matt Beavis, UK Head of PR, Social and Partnerships of Sony's mobile business, added: "We have a very targeted approach to marketing on the mobile side of the business at Sony, focusing our efforts on communicating with specific communities of interest; namely 'Photographers' or 'Gamers' as in this instance.  A partnership with Excel is aimed at demonstrating to hardcore gaming enthusiasts why Sony is a 'no-brainer' when it comes to smartphone selection. It's about ensuring that the community realises that, as well as making pioneering gaming consoles like the PlayStation 5, Sony also puts an incredible amount of effort into ensuring that same gaming expertise and associated innovation translates to its Xperia smartphones. With Battle Royale games such as Fortnite, that expertise goes one step further – we have a 21:9 screen ratio that essentially affords the user a wider field of vision than someone using another device like a PC or console, meaning you can also see enemies sneaking up on you earlier than perhaps they think you can!"
Why your next million players are in MEA and Turkey, and how to access them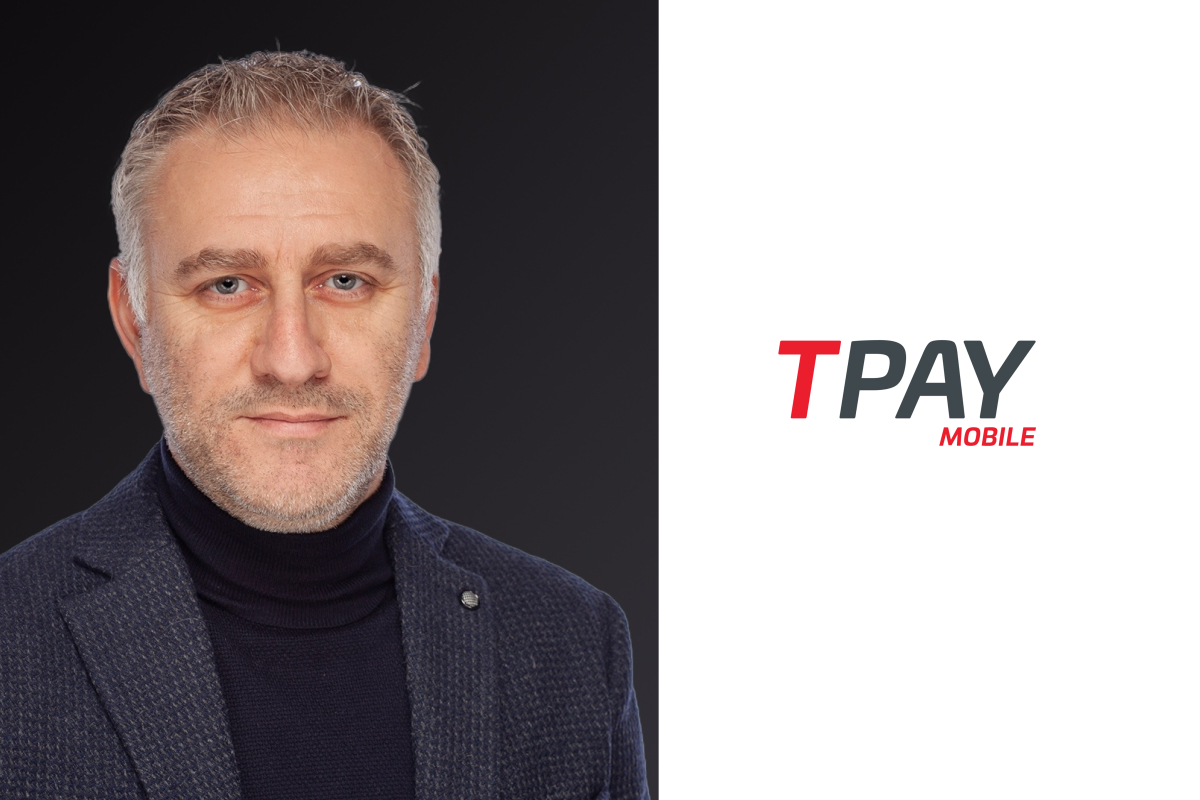 Reading Time:
4
minutes
Onur Ergüney – Director of Global Partnerships for Gaming & e-Sports, TPAY MOBILE
COVID 19 has been the catalyst for the biggest transformation to people's lives in recent history. Little else has brought on such seismic shifts in the way people work, play, communicate and live, since the creation of smartphones themselves.
The fourth industrial revolution has arrived faster than anyone could have predicted, especially in the Middle East and Africa (MEA) and Turkey. This combined region has a population of over 1.6 billion people, a fast-expanding middle class, and, through the power of mobile technology, is more connected than ever.
A long-standing barrier for scaled-up mobile games distribution in the region – the lack of access to banking infrastructure for subscriptions and the purchasing of games and in-app-purchases (IAPs) – is falling fast. By 2025, 834 million people across MEA will be mobile internet users, and through direct carrier billing (DCB) technology and eMoney wallets, they will have the freedom to spend on gaming like never before.
Untapped opportunity
A relatively untapped marketplace of a billion+ potential players is powering up and set to flip your revenue forecasts upside down if you play your cards right. In the Middle East and North Africa (MENA) for instance, the games industry is currently valued at $4.5 billion according to Frost & Sullivan. That may be just 4% of the global total, but, it is the world's fastest-growing region, with a year-on-year growth rate of 25%. On a grander scale, MENA makes up 80% of this growth whilst the other 20% is amassed in Sub Saharan Africa. According to one prediction from GSMA, the region will count for 709 million individual SIM connections by 2025.
In other words, Mobile is everything across the MEA and Turkey, and this should be explored as your next frontier of growth. However, you need to know how to access it.
Access is key, and access is different
Accessing these new markets isn't simply a case of re-branding what has worked in the past. Your games may well be attractive in these new markets but the systems and processes that power them, and importantly, monetise them, won't be the same. There are different rules and regulations for advertising, for example, and variations on what purchases or transactions do and don't constitute gambling. Direct debits for app stores or card payments for IAPs are not common practice in these territories. Across the 20+ countries that make up MEA and Turkey, there is a rich tapestry of cultural differences that result in different ways of purchasing digital goods like games.
Establish partnerships to access these players
To turn your players into payers, the best advice I can give is to establish strategic partnerships – find experts on the ground that can work with you. You are no longer just a games publisher, with your partner network you become a FinTech, a games publisher, a games developer and even an evangelist for a new world of mobile gaming. Ecosystems are everything.
The global language is APIs, not Esperanto
Each territory has its quirks and opportunities, and only by having knowledgeable inside help will you be able to truly navigate the differences in approaching sales and distributions of your titles. Understanding the common services in territories is key for traction, an example being that the Middle East has widely adopted DCB (Direct Carrier Billing) for mobile payments and subscriptions in recent years, whereas mobile wallets are the transaction tool of choice in Subsaharan Africa.
Games developers want simple integrations that cover the back-end systems. If you find the team that can provide that, they will keep up with evolving regulations in new territories, keeping your games online. This allows you to do what you do best: making high quality, desirable games.
Games publishers expect great user flows. What makes games more interesting than other e-commerce platforms is that they are live systems. The user makes purchase decisions in real-time, while remaining within the game. This is also what creates complexity when it comes to transactions, but there is an answer. The key is to integrate a seamless payment flow within the game, minimising player disruption.
Find an ecosystem that works across borders. One thing that is global is the API. If you want to successfully break into these emerging markets, you need to build a partnership network that understands the intricacies of these technologies.
Should you wait?
Simply put, no.
Sub-Saharan Africa is the fastest-growing market of all for mobile-penetration, it would be an oversight to not properly explore the MEA and Turkey as a key element of future games monetisation for the future.
MEA and Turkey host a relatively untapped market for games publishing and eSports monetisation, not to mention a fast-growing pool of local influencers – now is the time to make inroads into the gaming sector in such markets. It has been said that the early bird catches the worm – this wisdom is just as true today.
The previously non-existent infrastructure required to sell and monetise mobile games has been replaced. Suddenly, the opportunity is there for the taking. Venture into these new territories, and the partnerships you form now will help grow your company and its market share exponentially, by creating opportunities to engage new gamers. Whilst boosting your business into the next 50 years, you have an opportunity to entertain many millions of people who are fast to become your next loyal, player base.