IGT Streamlines Business and Leadership Under New Organizational Structure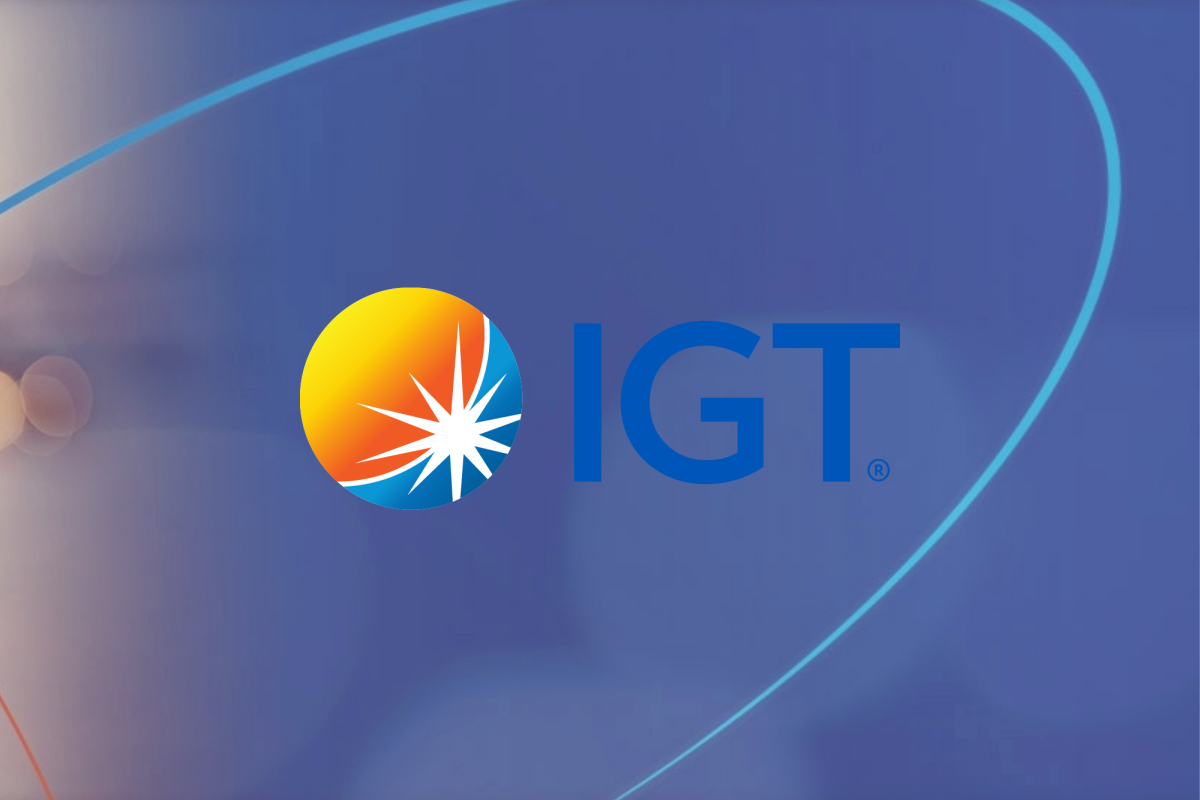 Reading Time:
3
minutes
International Game Technology PLC today announced a new organizational structure focused primarily on two business segments: Global Gaming and Global Lottery. This new structure is designed to:
provide greater responsiveness to customers and players;
increase IGT's effectiveness and competitiveness in providing products and solutions that address the opportunities of each market segment;
harmonize best practices across both B2B and B2C channels in each product category; and
reduce complexity and increase organizational efficiency to support IGT's intrinsic value.
"A simplified organizational structure grounded in our core competencies creates a stronger, more focused IGT," said Marco Sala, CEO of IGT. "We have always maintained a customer-first mentality and are positioning ourselves to meet ever-evolving needs in a dynamic, global marketplace. Global product segments enable us to leverage our extraordinary talent, unique insights as both an operator and service provider, and economies of scale to continue delivering unrivalled gaming experiences and create value for all stakeholders."
Reporting to Marco Sala, Renato Ascoli will serve as CEO, Global Gaming; Fabio Cairoli will serve as CEO, Global Lottery. This new structure is effective from July 1, 2020, and IGT will start reporting its financial results under these two business segments starting with the third quarter of 2020. Financial results for the second quarter of 2020 will be reported in line with the legacy organizational structure.
The Global Gaming and Global Lottery segments will have all of the key operating capabilities and autonomy necessary to manage the business, including product management, sales, technology and research and development. The business segments will be supported by central corporate support functions that remain largely unchanged from a leadership standpoint, with the addition of a New Business and Strategic Initiatives function. The new structure addresses key synergy and development areas, while continuing to ensure appropriate governance.
Global Gaming will have full responsibility for the IGT Gaming business, consolidating North America, International and Italy B2C Gaming responsibilities. This includes PlayDigital, Sports and Italy Gaming — led by Enrico Drago — as well as Global Gaming Sales, Global Gaming Product Management, Global Gaming Studios, Global Manufacturing, Operations and Services including Global Gaming Technology.
Global Lottery will have full responsibility for the IGT Lottery business, consolidating North America, International and Italy. This includes Global Lottery Sales and Operations, Global Lottery Product and Sales Development, and Global Lottery Technology and Support. This structure enhances global strategic vision and framework, leveraging proven customer focus and execution while positioning the organization for improved collaboration and best practices sharing.
Reporting to Marco Sala, Walter Bugno will lead a New Business and Strategic Initiatives corporate function. In line with the strategic objective of having a clear focus on our business' priorities within IGT's portfolio, this group is responsible for leading business development in jurisdictions where IGT is not present, and where — while there may be a company presence — there is no defined product segment presence.
Additionally, the New Business and Strategic Initiatives group is responsible for managing new in-country initiatives during the start-up phase and offering on-demand commercial support globally for key accounts with multiple product requirements. It will also be responsible for managing key strategic initiatives within existing jurisdictions as needed and as determined by company leadership. The group will work in unison with the two new global business units in delivery of all initiatives, with financials rolling up to Global Gaming and Global Lottery.
Executive Biographies

Prior to his appointment as CEO, Global Gaming, Renato Ascoli served as CEO, North America of IGT PLC. In this capacity, other than serving all North America Customers, he held global responsibility for product development, manufacturing, product management, technology and delivery of all the Company's portfolio outside of Italy.
Prior to his appointment as CEO, Global Lottery, Fabio Cairoli served as CEO Italy of IGT PLC, where he was responsible for managing all business lines, marketing services, and sales for the Company's Italian operations. Through his leadership of the largest lottery operator in the world, Mr. Cairoli shares insights and best practices with other organizations in the Company.
Prior to his role as leader of IGT New Business and Strategic Initiatives, Walter Bugno served as CEO, International of IGT PLC, where he was responsible for the management and strategic development of the International region. He led the Company's lottery, gaming, and interactive businesses throughout Europe (except Italy), as well as in the Middle East, Latin America and the Caribbean, Africa, and the Asia-Pacific region.
For more information about IGT, visit IGT.com, go to Facebook at facebook.com/IGT, follow us on Twitter at twitter.com/IGTnews, or watch IGT videos on YouTube at youtube.com/igt.
About IGT :

IGT (NYSE:IGT) is the global leader in gaming. We deliver entertaining and responsible gaming experiences for players across all channels and regulated segments, from Gaming Machines and Lotteries to Sports Betting and Digital. Leveraging a wealth of compelling content, substantial investment in innovation, player insights, operational expertise, and leading-edge technology, our solutions deliver unrivaled gaming experiences that engage players and drive growth. We have a well-established local presence and relationships with governments and regulators in more than 100 countries around the world, and create value by adhering to the highest standards of service, integrity, and responsibility. IGT has approximately 12,000 employees. For more information, please visit www.igt.com.
SOURCE International Game Technology PLC
Norway to Consolidate Gambling Laws Under Single Legislative Banner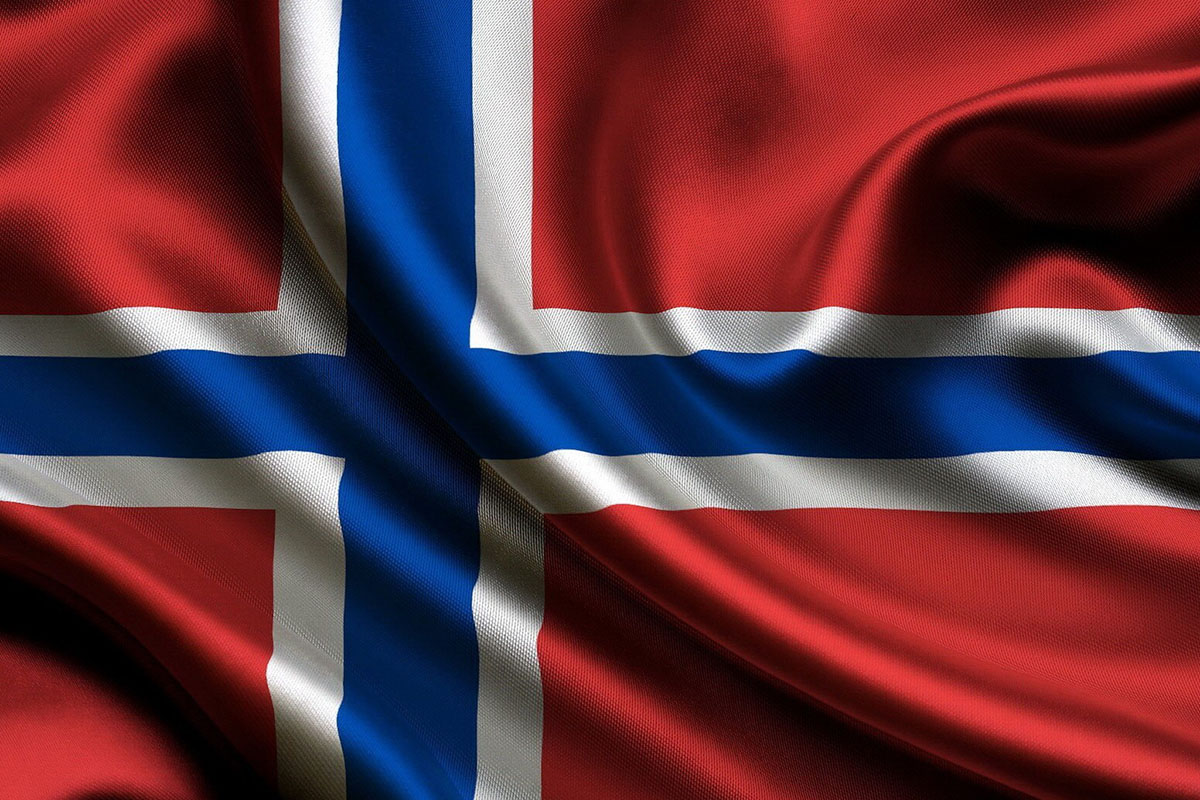 Reading Time:
< 1
minute
The Norwegian Ministry of Culture is going to launch a consultation on unifying the country's gambling laws into a single piece of legislation. The new bill would bring together the existing Lottery Act, Gambling Act and Totalisator Act under a group of gambling laws that would apply to the entire Norwegian market.
The consultation will run through to September 29, with a range of stakeholders invited to give their opinions on the proposals.
"The purpose of the bill is to improve responsible gaming [standards] and to prevent problems and other negative consequences of gambling," Minister of Culture and Gender Equality Abid Q. Raja said.
"We still want voluntary and non-profit purposes to benefit from the profits that gambling generate, and the bill facilitates this, but at the same time also demands more efficiencies from Norsk Tipping," Raja added.
Among the key proposals in the bill are for Norsk Tipping and Norsk Rikstoto to retain the exclusive right to offer gambling. Both operators would be subject to strict state control, including the government having a final say on board appointments to each business.
The bill would also have the Ministry of Culture assume responsibility for all elements of the gambling market, including rules governing the horse racing sector, which is currently overseen by the Ministry of Agriculture and Food.
The country's regulator Lotteritilsynet would also be given more power to ensure that gambling is taking place legally. This would include ordering internet service providers to notify users that when they see marketing from offshore operators, this is both unlicensed and illegal.
Aside from traditional gambling, the consultation will also gather opinions on loot boxes in video games and whether these features should be covered by the new set of laws.
Epic Esports Events ranked 15th among the 50 best event companies in the world by Global Eventex Awards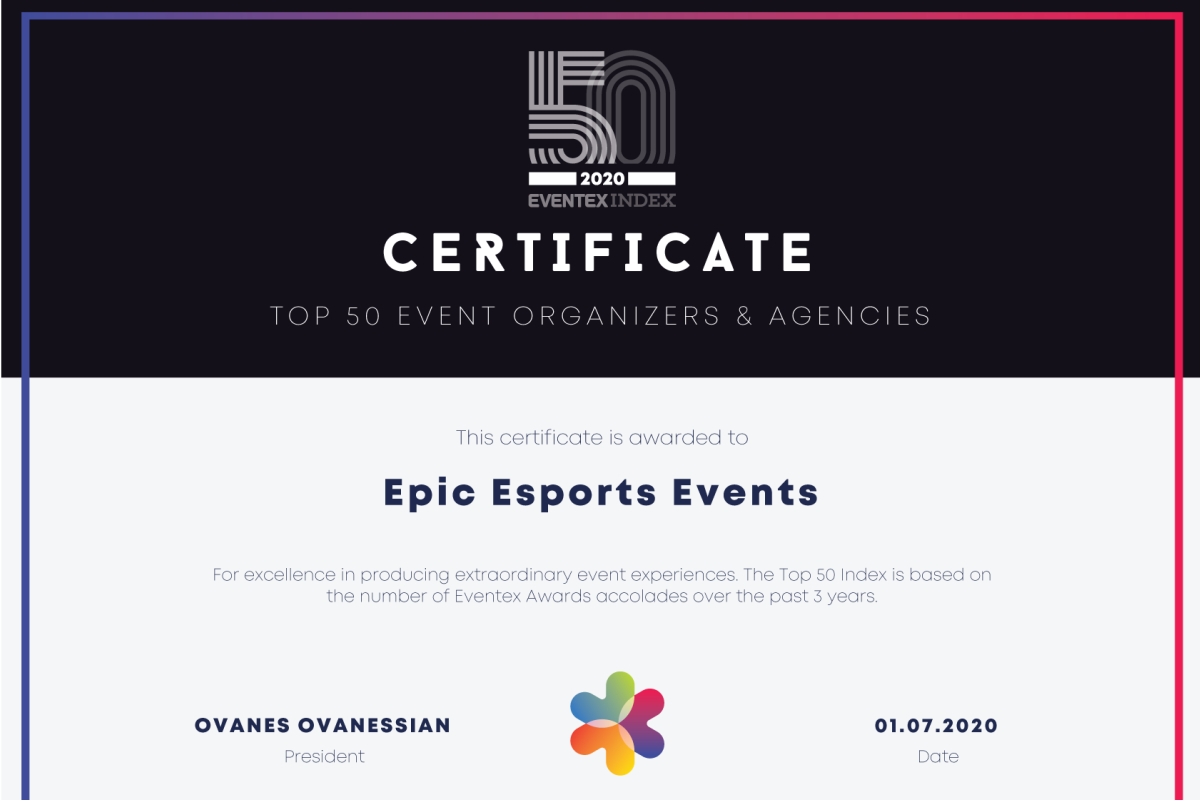 Reading Time:
< 1
minute
Tournament organizer Epis Esports Events took the 15th place in the international rating by Global Eventex Awards. Every year, the organizers of the professional award in the field of event management select the top 50 best organizers and agencies: the Eventex index is a list of companies, places in which are determined by the total number of points for awards won at the Global Eventex Awards over three years.
Tournament operator Epic Esports Events and the EPICENTER Major 2019 tournament were awarded Gold, Silver, and Bronze prizes at the 10th-anniversary edition of Eventex Awards 2020. EPICENTER organizers won prizes in 5 categories:
Gold in the "Russian Event" and "Brand Experience – Leisure" categories;

Silver in the "Esports Event" category, second only to The International 2019;

Bronze in the "Event Team" and "People's Choice Agency/Team" categories — in the latter, the decision was made not by the jury, but by open voting, which was attended by 5,300 people from all over the world.
A year earlier, EPICENTER XL won first place in the "Russian Event" category.
A full list of the top 50 event organizers and agencies can be found here: eventex.co/index/
LFP Enters Partnership with Betclic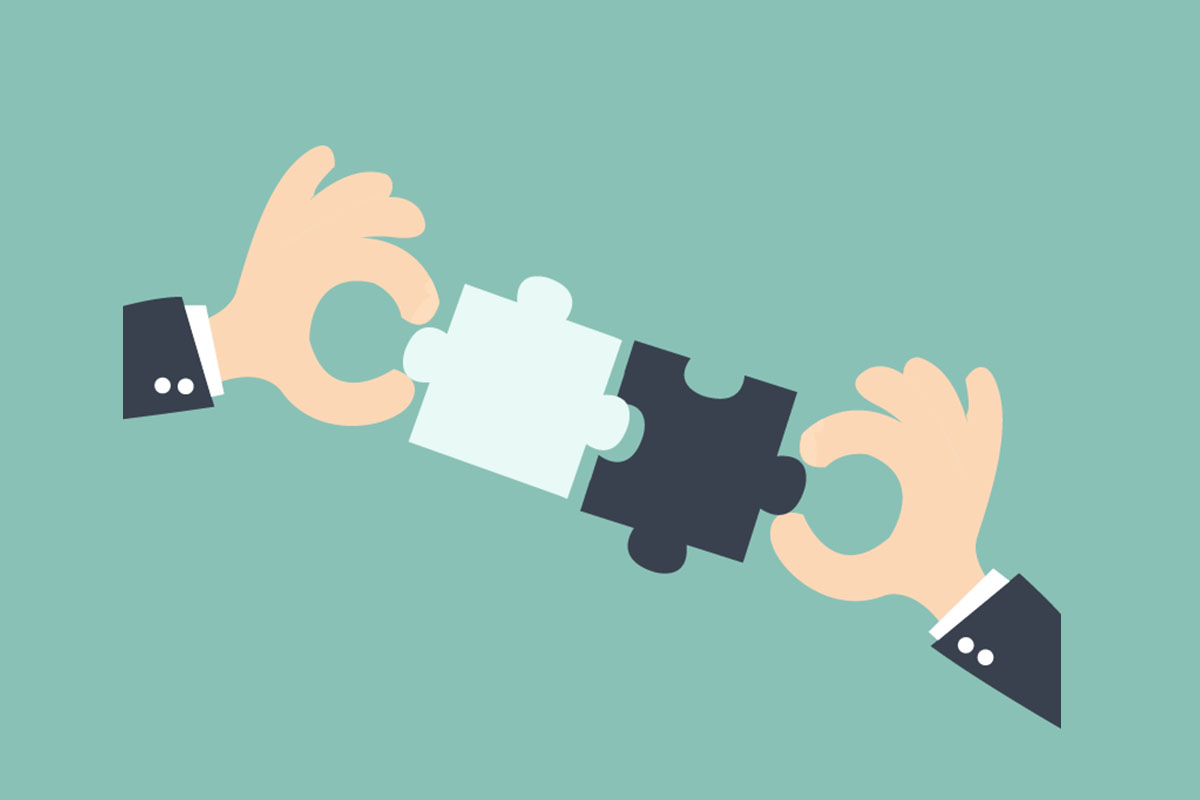 Reading Time:
< 1
minute
France's Professional Football League (LFP) has entered into a new partnership with French online betting operator Betclic. Betclic becomes the official sports betting platform of the Ligue 1 Uber Eats and Ligue 2 BKT for the 2020/2021 season and the next three seasons.
The partnership confirms the attractiveness of the new digital platforms of the two competitions. As soon as the championships resume, Betclic will offer many physical activations, online and on social networks to fans of Ligue 1 Uber Eats and Ligue 2 BKT in order to make the show ever more exciting every weekend.
"We are very pleased to welcome Betclic as a partner of Ligue 1 Uber Eats and Ligue 2 BKT. The arrival of this new partner demonstrates the attractiveness of our two competitions. Alongside Betclic, a modern and strong company for young people, we find the best partner to support us in our recruitment and digital engagement challenges," Didier Quillot, Executive Director General of LFP, said.
"We are very proud to partner with Ligue 1 Uber Eats and Ligue 2 BKT. These 2 competitions are very appreciated by our players, Ligue 1 Uber Eats being in particular the most wagered competition on Betclic. The offer that we are going to deploy as part of this partnership will allow all French football fans to live their passion even more intensely," Nicolas Béraud, founder and MD of Betclic, said.