Are game shows the future of live casino?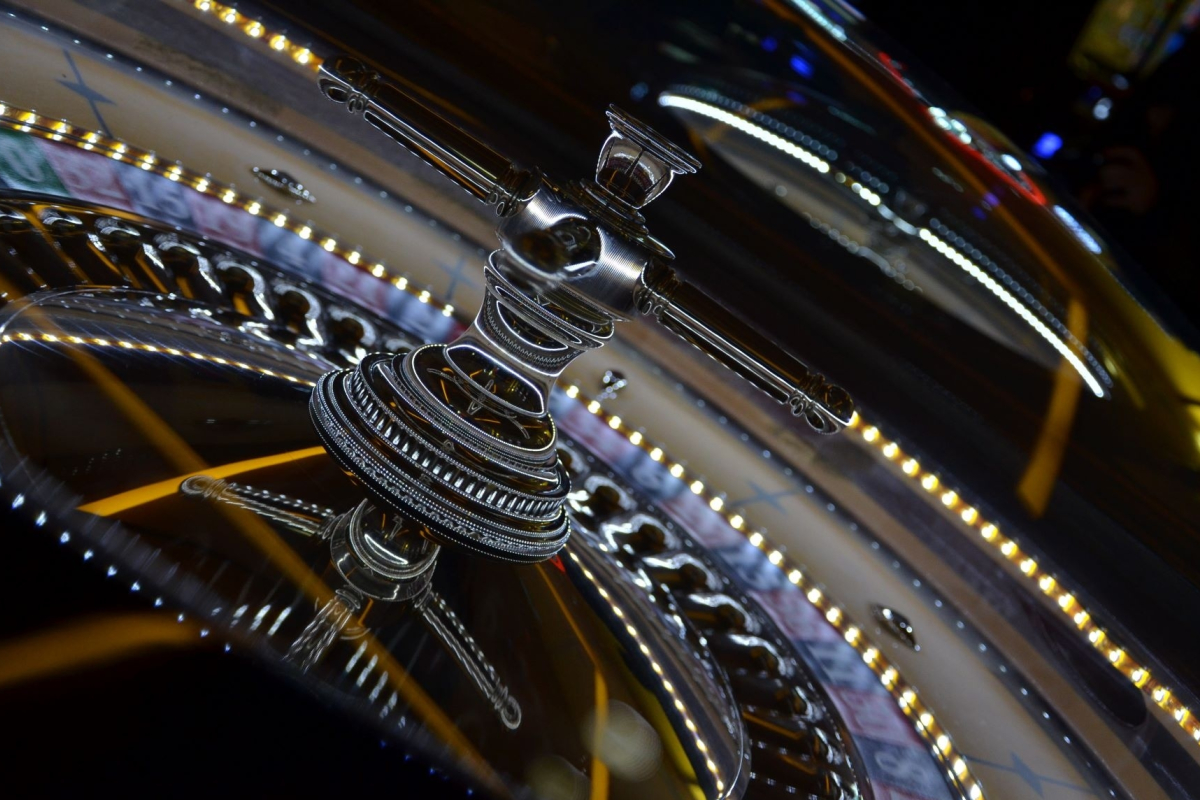 Reading Time:
4
minutes
People that are into Blackjack, Roulette, or Texas Hold'Em poker know what level of experience and adrenaline rush they can expect to get when entering a casino. On the other hand, others prefer slot machines because nothing else tickles their senses as a triple-seven does.
Nowadays, things have changed to an extent. Along with the online casinos and their live game shows, the online betting industry's expansion is becoming more fashionable. But, that doesn't mean that the old-fashioned casinos have lost their charm. On the contrary, online casinos are more accessible to newer generations. However, they would lose themselves if they were ever to enter a great hall of some of the world's greatest casinos.
The gambling community is familiar with the saying "What happens in Vegas – stays in Vegas," but the online casinos are close to changing the well-known saying into something modern. Online casinos have brought a new type of entertainment, simplifying everything and making playing various games of chance much more enjoyable. Game shows are incredible, fun-packed entertainment spectacles for the casino game lovers.
Some people may consider online casino game shows the next evolutionary step of online casinos, and here are several reasons why:
1. They're New, More Engaging, and Entertaining
In case you're not familiar with what online casino game shows are, they're something that might change the entire industry for the better. Think of it this way. People feel most comfortable when they're home, and they also enjoy watching TV or streaming some exciting TV shows on their computers or smartphones. Additionally, people have become used to buying online and spending their "plastic money" instead of the paper one. All of this is essential for you to understand the importance of online casino game shows have today.
Whoever invented them considered everything. Where do people feel most comfortable with themselves? At their homes. When they're relaxed, they'll easily spend more money as well. And that's how the first entertainment game show came to existence.
LeoVegas have one of the best selections of live casino game shows in the UK, and you should check them out to see which one might tickle your fancy.
2. They Brought Back Old Games Under the New Spotlight
Who hasn't played Monopoly as a kid? It's rare to find a person who never had the experience of playing this incredible board game. However, online casinos decided to take the Monopoly game onto the next level of entertainment, and they came up with the Monopoly live game show.
Bringing the classic board game under a new set of shiny lights and taking it to a much higher level is incredible, and that's what happened with Monopoly.
Live game shows, like this one, are a mix of a board game, a reality TV, and a casino altogether. Every live game show has its host or hostess that'll spin the fortune wheel viewers' behalf instead of a standard dice throw. The only thing the viewers have to do is to participate, invest, have fun, play the game, and win!
The rules of the game haven't changed, but the overall experience is significantly better.
3. These Games are Crazy Good
An epic live game show, which is probably one of the most anticipated games of the year, Crazy Time Live, has brought an entirely new way for casino-lovers to have fun and crazy time at the comfort of their homes. Additionally, they can win magnificent prizes while enjoying themselves as well.
Crazy Time Live game show is not all about the money wheel. The money wheel is the base of the entire game, but it has so much more to offer. The game's primary goal is for players to predict which one of 54 reward segments located on the wheel will the pin stop. Sounds like a classic money wheel? It's not!
This live game show offers four additional bonus games and incredible rewards, while the host is next to the wheel to bring you good luck for every one of your spins. To be able to play these bonuses, people need to place their bets on the relevant bonus game, and if the wheel spins in the right direction, the sky is the limit.
4. They're Fulfilling Your Dreams
One more live game show that people say belongs to the group of the best online casino live game shows is the Dream Catcher. You've heard it right! This one catches all your dreams, and it might just make them come true for you.
This simple game brings joy to the masses since people prefer to play Wheel Spin games or, in this case, "Money Wheelspin" games. Dream Catcher gives everyone a chance to win one of two multiplier rewards. These multipliers can increase your winnings by either two or seven times.
Like many other popular live game shows, Dream Catcher also has a host, entertainer, and a wheel spinner – all in one. Make sure not to miss when the game comes alive since you'll be missing tons of fun and loads of money.
5. There's Nothing Like Them
Old-fashioned casino visitors might think they know the best way for them to have fun, and they're right. However, when people discover live game shows, they tend to change their minds. They're as entertaining as any other betting game, with more adrenalin going through people's bodies while they're able to quit when they want because they can participate in the game from their sofa.
What live game shows brought to their customers had never happened in the history of gambling, and that's what people appreciate. Enjoy your family evening dinner, put the kids to sleep, tell your spouse that you love them, and turn on your computer. After all, you wouldn't want to miss a round or two, wouldn't you?
Wheeling it Up
Casino-goers know their preferences, and they tend to stick to them. However, after seeing what live game shows are all about, many of them had a heart change.
Live game shows offer a vast amount of entertainment and fun, while people can also place their bets and win significant amounts of money. All these games are new in the online casino community, and they include the re-branded Monopoly game show, a Dream Catcher wheel spinner, and a Crazy Time game show, which is the number one choice for many people.
If you're into betting and having fun, check out some of the new live game shows available for you to enjoy.

PRAGMATIC PLAY ROLLS OUT BINGO PROGRESSIVE DROP POTS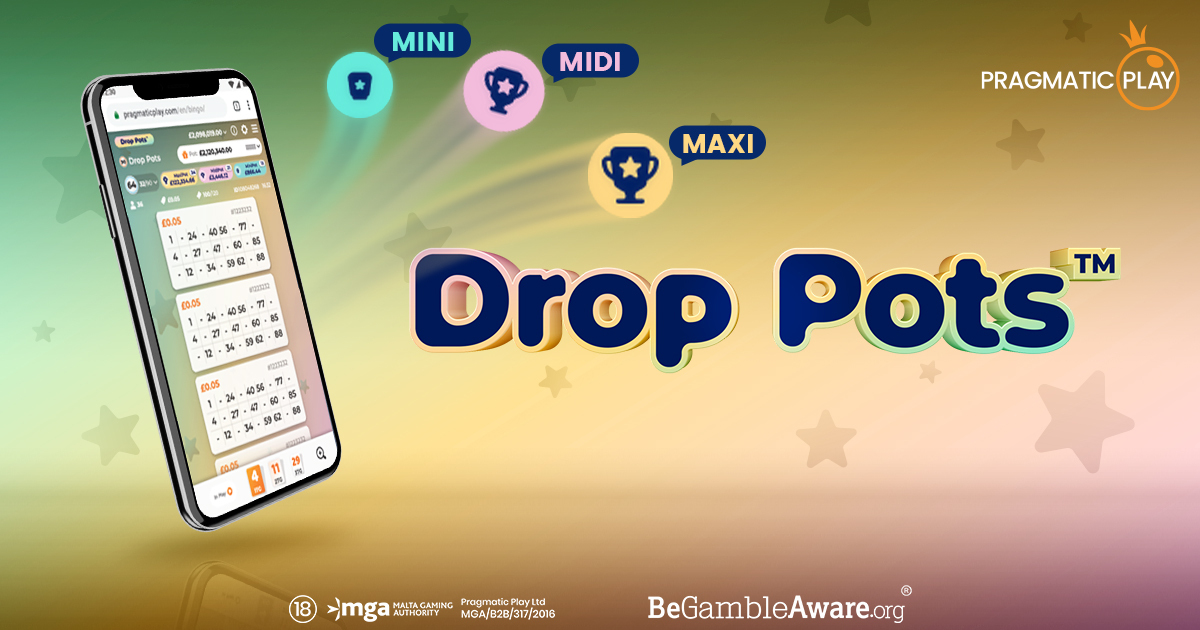 Reading Time:
< 1
minute
Pragmatic Play, a leading content provider to the iGaming industry, has launched a brand-new progressive network collection of jackpots called Drop Pots.
It is an exclusive multilayer jackpot feature, offering three different jackpots with different offerings, USPs and strategies.
The new feature is only available on a dedicated Pragmatic Play network room, giving operators a unique, dynamic feature unavailable elsewhere in the market.
The progressive jackpots can be won in different ways – in the Mini Drop Pot it is able to be won multiple times daily through incrementing the ball call.
The Midi Drop Pot can be won more than once a day by staying at a specified ball call until a certain time and offers a significantly increased chances of winning during the promotional period.
The Maxi Drop Pot is guaranteed to be won once a day, at a specific time. Once this drops, the value will reset in preparation of the next day's game.
The innovative Drop Pots follow the release of recent summer-themed creation, Beachball Blast.
Claire McDaid, Vice President of Bingo Operations at Pragmatic Play said: "This is one of our most thrilling concepts to date. Drop Pots is an exclusive feature that gives players opportunities to win more often and with bigger amounts. By having each of the three jackpots behave differently, there's guaranteed excitement for the players every time they enter the Drop Pots room. We're confident bingo players will love the extra anticipation as well as knowing there's a maxi jackpot certain to drop every night."
Currently producing up to five new slot titles a month, Pragmatic Play also delivers Live Casino and Virtual Sports games as part of its multi-product portfolio, available through one single API.
Endorphina joins together with Betpoint Group!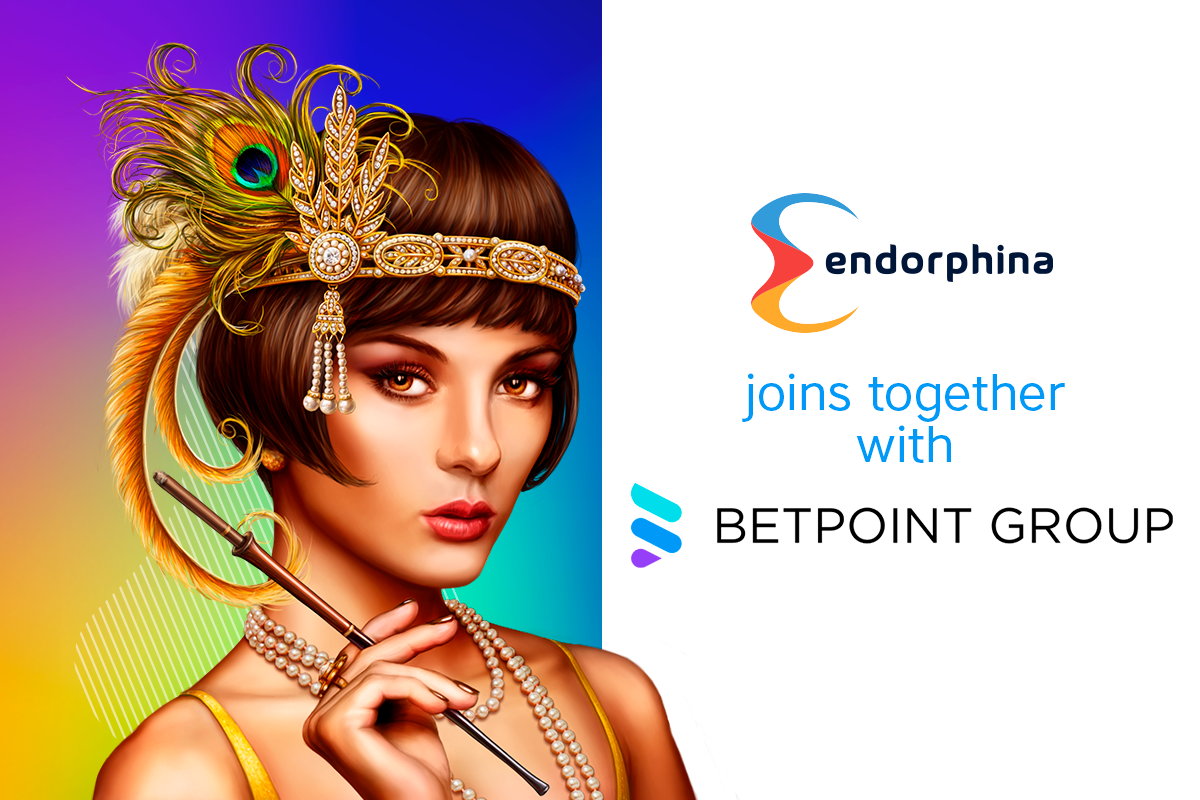 Reading Time:
< 1
minute
Endorphina has just partnered with Betpoint Group, a strong entertainment company headquartered in Malta, specializings in the online betting and casino industry.
We can expect this partnership to be mutually successful, allowing opportunities to flourish on both ends. Betpoint Group also has its own Malta Gambling License, solidifying their presence in this market. In addition, its casino brands have a global focus and strong influence in many competitive markets. Now with having access to Endorphina's games to their client base, Endorphina will get great exposure within these markets as well as providing Betpoint Group's players with outstanding and proven entertainment.
Zdenek Llosa, Senior Sales Manager at Endorphina, shares a few words about the new partnership:
"We at Endorphina are very happy to join forces with the prominent operator Betpoint Group. Their brands are developed specifically for casino fanatics and we feel confident that our portfolio of games including our latest Hell Hot 20 and 2021 Hit Slot will be well received by their customer base."
Marcus Silva, Casino Manager at Betpoint Group, also adds:
"Our brands are tailored for players to have a unique and great gaming experience. Partnering with the best game providers in our main markets is our commitment in order to achieve this. Therefore we are delighted to strengthen our offering with Endorphina games and we are confident that their games will appeal to our players."
BETBY ADDS CRICKET TO BETBY.GAMES ESPORTS PORTFOLIO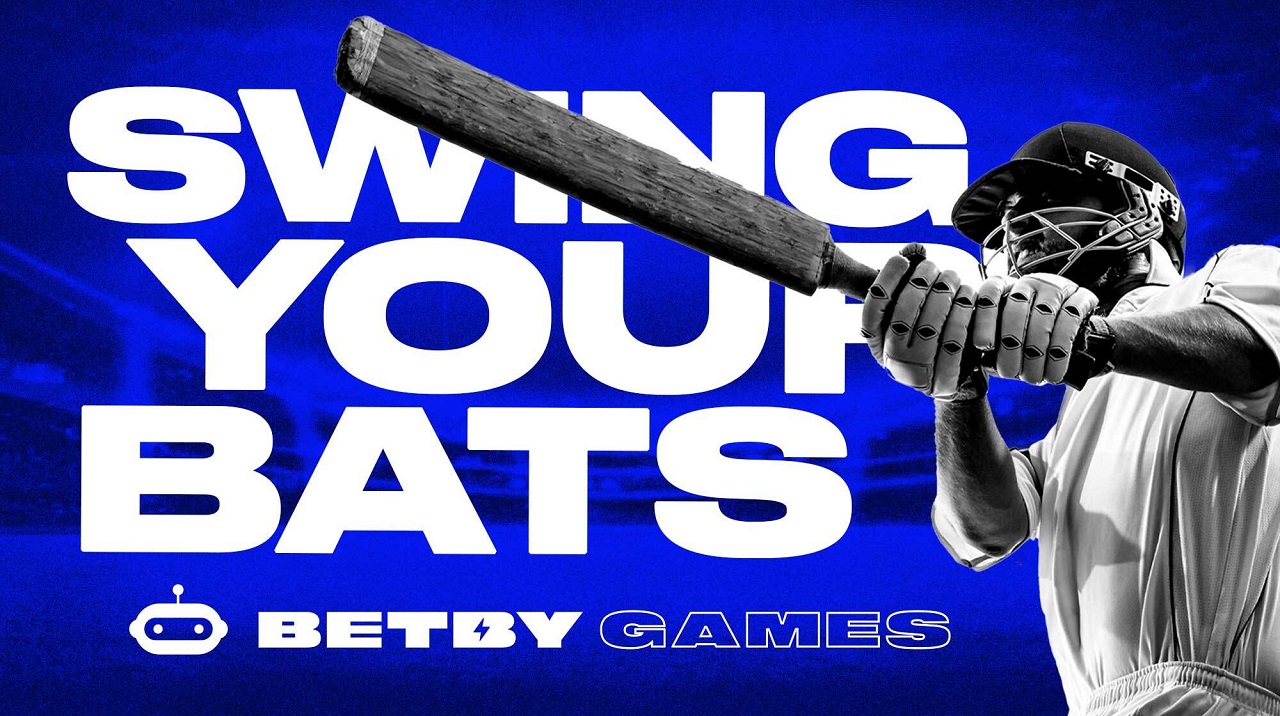 Reading Time:
< 1
minute
Innovative sports betting provider BETBY has bolstered its ever-growing Betby.Games portfolio with the addition of Cricket tournaments to its esports range.
With both T10 and Twenty20 formats on offer, BETBY's unique AI-driven product aims to bridge the gap between reality and the virtual space with its realistic gameplay and iconic locations.
Players can count on seeing their favourite cricket grounds in action across a wide range of competitions, including the Indian Premier League, the Big Bash League and the World Cup.
Numerous opportunities will be available on request as BETBY seeks to continue growing its presence in India, including One Day Internationals, Test matches and even opportunities to become a sponsor for one of the leagues.
Cricket is the latest title to be added to the supplier's impressive selection of products, which includes an innovative version of the world-renowned esports title Rocket League, as well as classic competitions like eFighting, Tennis, Football and Basketball.
BETBY's comprehensive offering continues to go from strength to strength as the provider looks to broaden its product portfolio.
Leonid Pertsovskiy, Chief Executive Officer at BETBY, said: "We are delighted to announce Cricket as the latest market to be added to our AI-focused Betby.Games collection.
"Our client-centric approach to business has really facilitated the expansion of our platform over the past 12 months, enabling us to tap into the staggering growth of the esports industry and provide truly exceptional gaming experiences."
The entire BETBY esports collection can be smoothly and swiftly integrated for an operator via an API integration.