'Making a positive difference': YGAM undergraduate apprentice, Nadia Tarik, reflects on a year studying and working for social change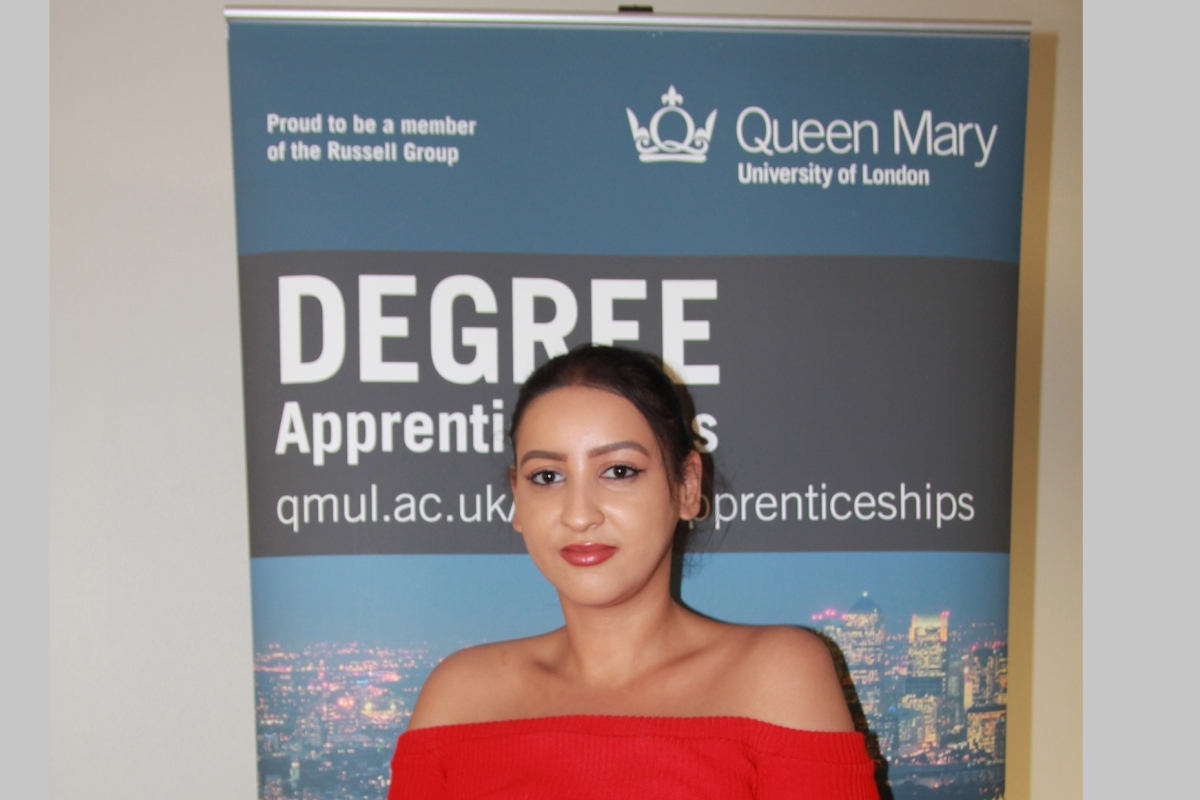 Reading Time:
5
minutes
In 2019 23-year old Nadia Tarik made history when she was among the first students to participate in the ground-breaking apprenticeship degree course in Social Change at Queen Mary University of London.  Thanks to pioneering sponsorship from Caesars Entertainment EMEA, Nadia has been able to combine a four year degree course with her work as a Development Officer at YGAM, the UK charity that works to inform, educate and safeguard young people against gambling and gaming related harms.  Nadia reflects on her first year of studying and working.
The Social Change degree course attracted six times more applicants per place than Oxford University – can you explain the challenges of being accepted onto the course and what was the interview process like?
Being the first degree of its kind meant that there was very high demand for places. The recruitment process was extremely challenging and detailed to ensure that recruiters were selecting candidates that would make the most of the opportunity as well as identify those with the capabilities to impact social change. The academic requirements were very high with three As at A level in order to ensure that applicants would be academically capable of completing the course and understanding the set modules.  I had to present a detailed explanation as to why I should be accepted, what I would bring to the programme and my future goals. We then had a group based interview, followed by a 2:1 interview in which I was asked multiple questions regarding my application and a full explanation of my career and work history. After several phone interviews with recruiters, I met YGAM CEO Lee Willows and Mike Wojcik the Chair of Trustees and then completed a final round interview with the CEO after which I was offered the position.
Can you describe what your post at YGAM entails and what the challenges are?
The Development Officer Apprentice role involves frequent rotations across disciplines including marketing, education and fundraising. The diversity of the apprenticeship programme has, I think, put me in an extremely favourable position with regards to the development of my career that I would not have been exposed to if I had chosen a more traditional route. The accessibility of technology resources has enabled organisations of all sizes to become digitally focused. Regarding the current pandemic crisis, many firms have had to redesign their business plan and create a virtual presence.  The introduction of YGAM's Webinars has allowed me to develop an understanding of numerous programmes such as Salesforce and WordPress. I am now able to utilise my knowledge and incorporate the software on a day to day basis, building my IT literacy and enabling me to contribute to projects such as the design of YGAM's virtual resources and registrations. This year we've introduced Parental Engagement educational resources, allowing me to be part of the development of a new service right from the very start. I have particularly enjoyed working with the team to design surveys for our focus groups and I have now been given the task to create interactive animations for our new educational materials.
In many ways YGAM has been ahead of the curve, as even prior to the pandemic it has operated a remote working environment with employees spread all across the UK. Working remotely at such an early stage in my career has been a definite plus enabling me to experience the challenges of goal-setting, motivation and discipline that are so important whilst working independently.
A lot of people are put off further education due to the fear of accumulating student debt – does the apprenticeship help in that respect?
Yes, student debt is a big deterrent for many individuals especially those from challenging backgrounds. An apprenticeship programme is highly beneficial for those struggling with the decision to undertake a degree or to earn a full salary as it provides the benefits of both options. I am of course extremely grateful for the support provided by Caesars in this respect. The apprenticeship programme eliminates financial constraints by providing free intuition, the standard living wage salary or above as well as any resources required for the course. There is a big misperception that those operating in the third sector/not-for-profit do not become financially successful. The Social Change degree apprenticeship programme provides the training, resources, networks and knowledge to ensure you are on the right path to achieve personal and career goals.
Can you explain how the course operates and the split between working at YGAM and studying at Queen Mary University?
The Chartered Degree Apprenticeship in Business Management (Social Change) is a four-year programme. After completion, apprentices gain a Business Management (Social change) BSc Degree as well as a Chartered Management qualification. During university term time we operate with two full days of education and three full days of working with our employer. Outside university term time I work full time, five days a week at YGAM. Throughout the four-year programme the apprentices are required to create a portfolio which examines how we have met the KPIs for our Chartered Management qualification. Thus, challenging us to translate the skills and experiences from our workplace with the theory taught in our modules. In our final year we will undergo a six-month work project where we take on the role as project manager to showcase our skill sets and finally present it to a panel for grading.
What modules do you study at Queen Mary?
It is a really comprehensive course covering marketing, the law, accounting, leadership, ethics, governance, social responsibility, fundraising management, mentoring and coaching.  The course is varied and provides opportunities to deep dive into specialist interests.
Is it difficult combining work and education?
It can be demanding, especially during exam periods. Communication is very important, I have found that being able to liaise with fellow apprentices on my course extremely beneficial. Moreover, having open communication with my line manager relieved any stress I may have had. Management is very understanding and flexible with our work demands during assessment periods.
Can you provide some background – did you go to school in London and do you live in London?
I was born and raised in the London Borough of Bromley whilst living in a traditional Moroccan household.  Growing up I spent a lot of time abroad in Holland and Morocco visiting family for extended periods of time. In terms of education I always studied in my local area so I was excited to attend Queen Mary's University which is situated in the heart of East London. I love the fact that I can now explore a new area of London and experience a whole fresh wave of cultures.
Reflecting on your first academic year as an undergraduate apprentice – what have been the high points?
There have been a lot of high points, not least featuring in an article which was published in The Guardian newspaper which I think demonstrates how ground-breaking and different this course is. The ability to get hands-on experience in a real and relevant work environment, being able to participate in important initiatives and to contribute to the objectives and goals of YGAM are all really significant take outs from my first year. Currently I am part of a team developing interactive animations for our Parental Engagement resources – this is a new and exciting opportunity that allows me to hone into my creativity. It's been a hugely exciting year of growth and impact at YGAM and I'm proud to be part of it.
If you hadn't succeeded in being accepted on the apprenticeship degree course what do you think you would be doing?
My lifelong ambition has been to dedicate my career to the third sector. Equally, I am fascinated by the world of business so I think I would have followed a traditional business-related degree, whilst continuing to volunteer until I was able to merge both passions. I feel fully motivated and grateful to YGAM, Queen Mary and Caesars knowing that I  am working for an organisation that is making a positive difference and impacting social change – which is exactly what I want to achieve in my career.
BetGames.TV strikes major content deal with Logrand Entertainment Group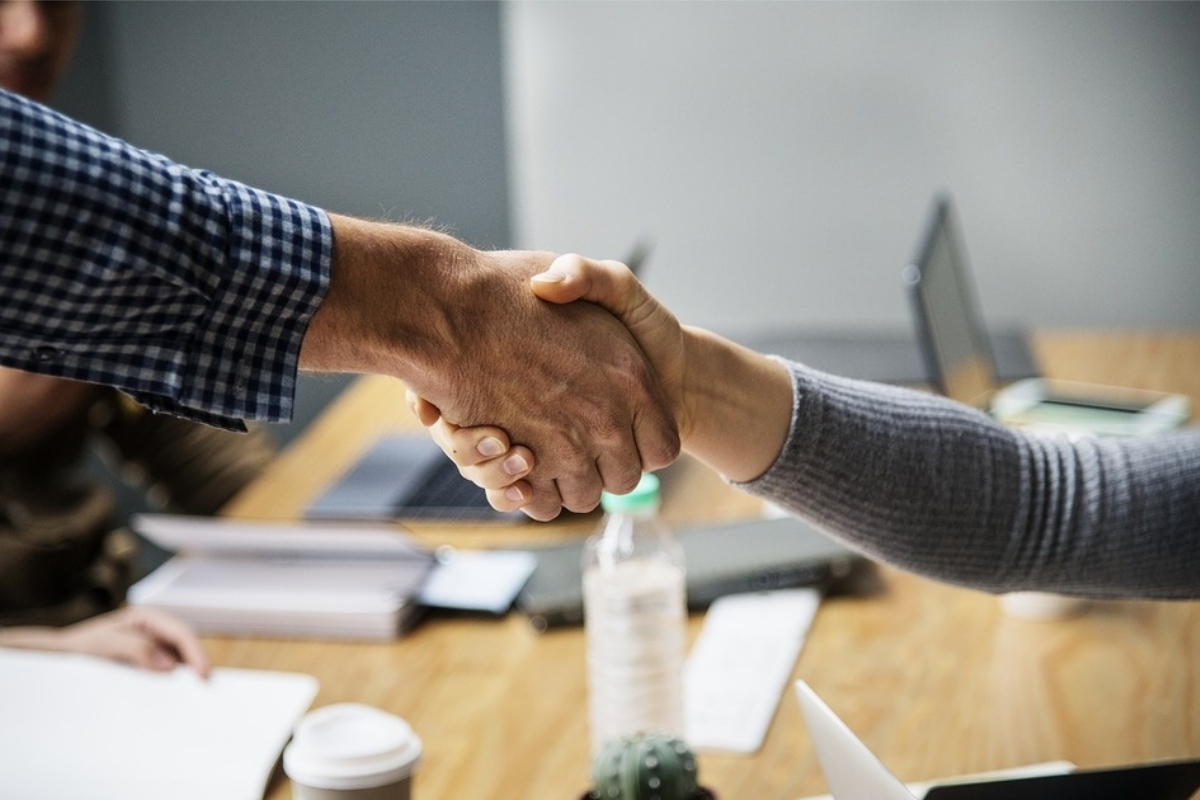 Reading Time:
2
minutes
Live games supplier enhances Mexican presence with latest LatAm agreement
BetGames.TV, the leading live dealer betting games supplier, has announced a partnership with Logrand Entertainment Group which sees its entire portfolio now live on Strendus, the operator's main brand in Mexico.
The studio has signed numerous strategic agreements across LatAm in recent months, and this latest deal further enhances the company's presence in the region's thriving regulated markets.
Classic live games such as Wheel of Fortune, Baccarat and BetGames.TV's innovative spin on Texas Hold'em poker, 6+ Poker, are now all available on Strendus and its associate brand Mustangmoney.
BetGames.TV's cutting-edge offering has proved hugely popular in regulated markets across the continent as the company continues to rapidly expand is global profile with numerous strategic deals.
With licences issued by multiple jurisdictions including the UKGC, MGA, Italy, and various South African gambling authorities, as well as additional certifications pending from Sweden and Colombia, BetGames.TV is one of the most regulated live betting providers in the sector.
Commenting on the deal, Eddie Morales, LatAm Sales Director at BetGames.TV said: "We're thrilled to be partnering with Logrand Entertainment Group and making further inroads into the vibrant Latin American market.
"Strendus is the most secure online entertainment platform in Mexico and our award-winning selection of cutting-edge live dealer betting games will be a great addition to this dynamic online gaming brand."
Lenin Castillo, Director of Online Operations at Logrand Entertainment Group, said: "Logrand Entertainment Group is one of the most innovative companies in the entertainment industry and a force to be reckoned with in the Mexican gaming sector.
"We are confident that by having a strategic partner such as Betgames.TV, our Strendus platform will reinforce its leadership by offering international content that exceeds the expectations of our users."
Dedicated to constantly developing and improving its games to deliver its partners a highly engaging betting proposition, the studio earned the highly acclaimed Rising Star in Casino Innovation at December's SBC Awards, as well as being shortlisted for five categories at this year's EGR B2B Awards.
Gaming Innovation Group: Invitation to Q2 2020 results presentation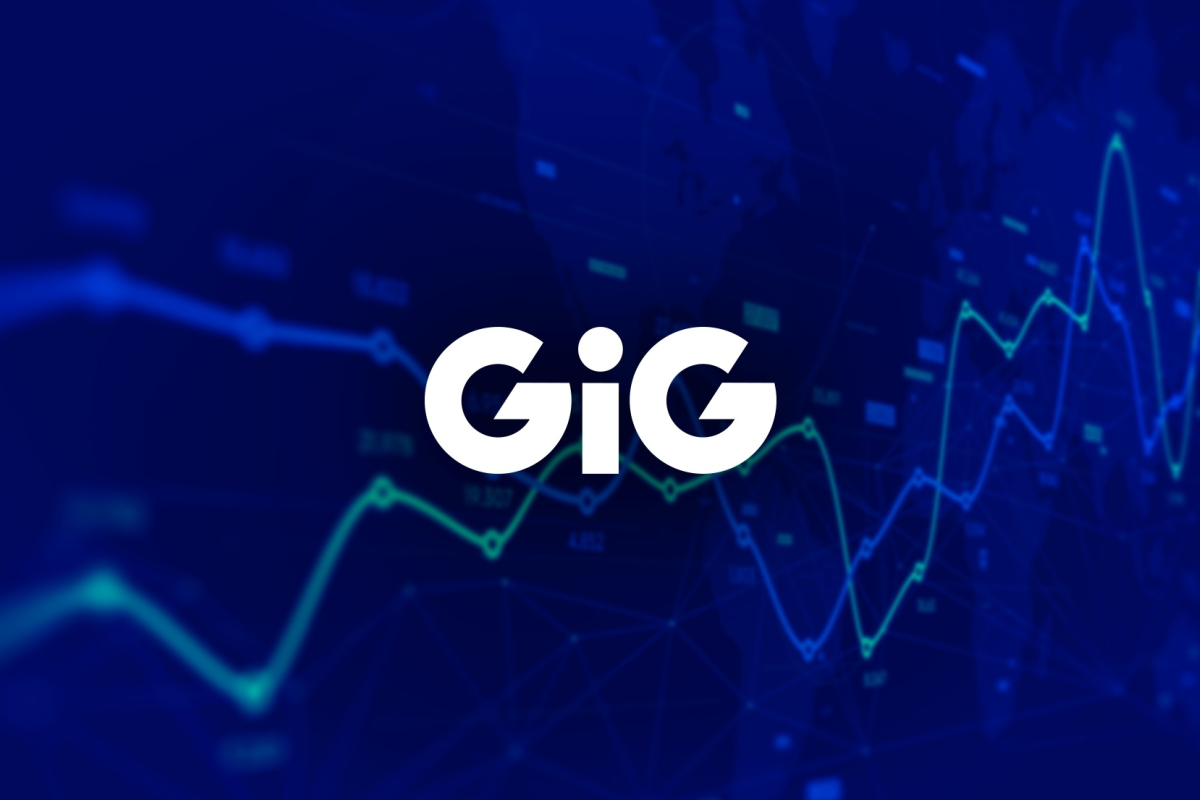 Reading Time:
< 1
minute
Gaming Innovation Group Inc. (GiG) publishes its interim report for the second quarter 2020 before market opening on Tuesday 11 August 2020.
CEO Richard Brown will present the Q2 2020 results via livestream at 10:00 CET. The presentation will be followed by a Q&A-session, and investors, analysts and journalists are welcome to participate. The presentation will be given in English.
Link to the livestream:
https://www.redeye.se/events/789011/gaming-innovation-group-live-q-report-and-qa-2
About Gaming Innovation Group (GiG):
Gaming Innovation Group is a leading iGaming technology company, providing solutions, products and services to iGaming Operators. Founded in 2012, Gaming Innovation Group's vision is 'To be the industry leading platform and media provider delivering world class solutions to our iGaming partners and their customers.  GiG's mission is to drive sustainable growth and profitability of our partners through product innovation, scalable technology and quality of service. Gaming Innovation Group operates out of Malta and is dual-listed on the Oslo Stock Exchange under the ticker symbol GIG and on Nasdaq Stockholm under the ticker symbol GIGSEK.
OneTouch pens key agreement with Bitcasino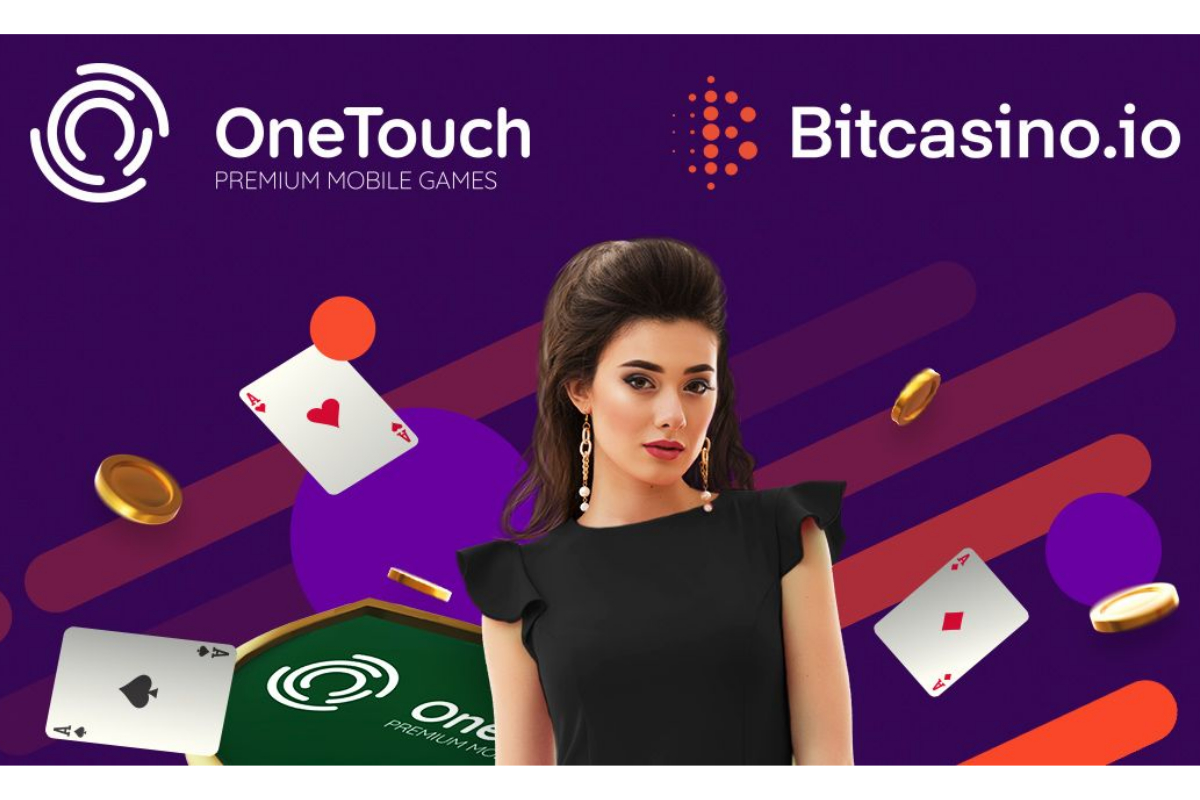 Reading Time:
< 1
minute
Mobile games supplier to provide leading bitcoin casino with immersive table games offering
Mobile-first games developer OneTouch has announced a deal with specialist cryptocurrency casino operator, Bitcasino.
The agreement will see an engaging selection of the studio's renowned table games go live with the popular online casino later this year, including live dealer Baccarat, Roulette and Blackjack.
Founded in 2014, Bitcasino is the world's first licensed Bitcoin-focused operator, with OneTouch's latest commercial partnership boosting its appeal amongst a wide range of audiences.
The provider's engaging portfolio of slot and table games, which is known for its innovative mobile-first designs and intuitive single-touch interactivity, will be enjoyed by a rapidly growing fanbase thanks to the recent string of deals it has signed with the likes of Slotegrator and Revolver Gaming.
Ollie Castleman, Head of Marketing at OneTouch, said: "Bitcasino is the industry's foremost cryptocurrency specialist, and this partnership allows our offering to continue expanding across a diverse set of product verticals.
"Our unique mobile-first gaming suite has continued to go from strength to strength this year, and we've lined up an additional range of exciting product launches and operator deals for the coming period."
Tauri Tiitsaar, Director of Casino at Bitcasino, said: "OneTouch is among the industry's fastest-growing suppliers, so we are thrilled to be integrating its world class collection of slot and table games.
"The company's impressive product offering fits well with our track-record of providing fun, fast and fair immersive gaming experiences, so we can't wait to introduce it to our players. We are certain that these games are going to be a big hit."
OneTouch's full range of slots and classic table games can be played at www.onetouch.io.