We must be guided by the education sector to deliver effective prevention programmes to young people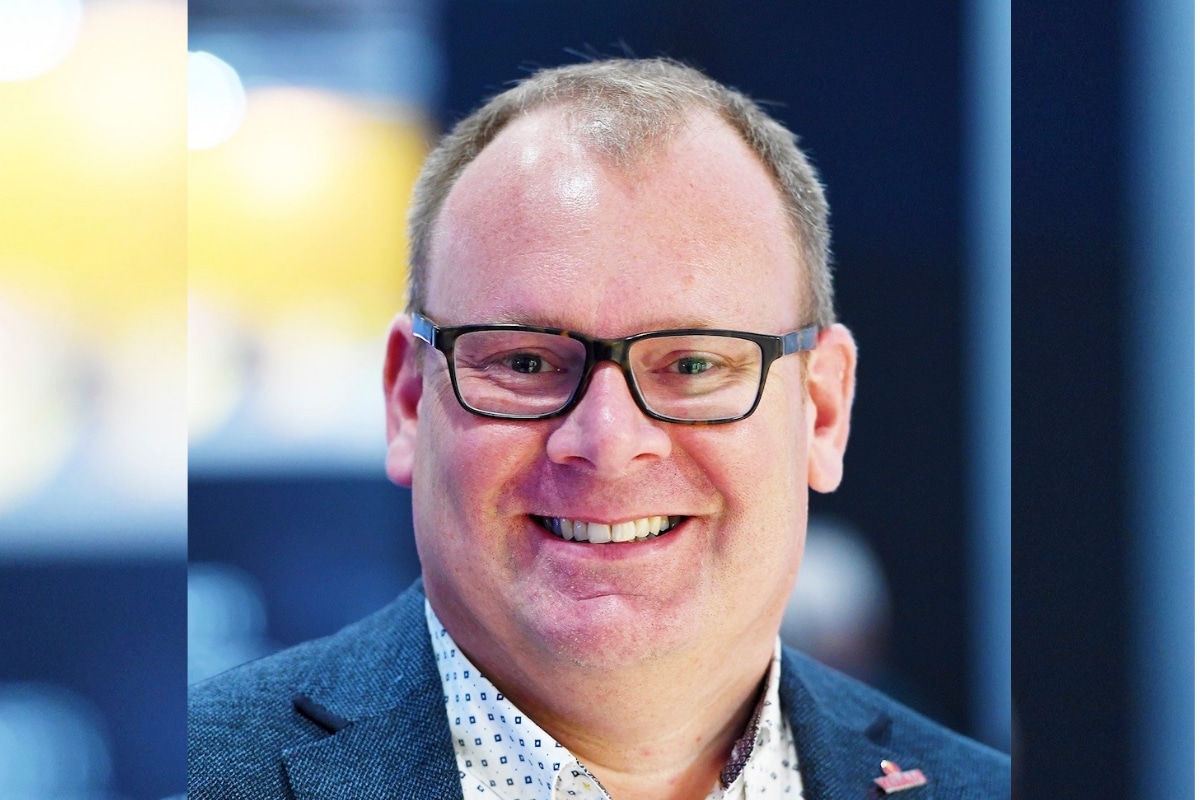 Reading Time:
3
minutes
YGAM Chief Executive Lee Willows reflects on some of the key topics to emerge from three reports published last week and highlights the valuable contribution the charity is making.
Last week was a significant week for everyone connected the gambling industry. Reading the Advisory Board for Safer Gambling (ABSG) annual progress report; The Public Accounts Committee (PAC) report and the Lords Select Committee report, it was pleasing to read these reports all featured insight from people with direct experience of the tragic harm that gambling can cause some individuals, such as the YGAM Founders. As Chief Executive of the YGAM charity and personally as someone who lost everything to a gambling addiction, I was grateful for the opportunity to contribute my insight and experiences. Such inclusion would have been unheard of five-years ago. Having three incredibly helpful reports published in quick succession over a period of five days is in many ways helpful and timely as YGAM continues to evolve our strategy. I congratulate everyone involved in producing three fascinating reports that will inform the debate moving forward.
At YGAM, we strongly believe that prevention, including education is an essential component to reduce gambling-related harms. We engage with the education sector daily and we are constantly listening to the needs of teachers, practitioners and young people. It is very clear from these conversations that teachers and practitioners need and appreciate our resources more than ever. The feedback we get from teachers, practitioners and young people and the insight from external evaluations is overwhelmingly positive and there is an enormous demand for information on gambling and gaming. Whilst it was pleasing to see education feature in all three reports, the voices of the professionals working in that sector should also be taken into consideration. We must continue to be guided by professionals working in the education sector to deliver effective prevention programmes to young people.
The focus on the blurred lines between gaming and gambling is welcomed. The YGAM workshops help build digital resilience and educate people on the different types of games accessible to children. We agree with the DCMS Select Committee and the Children's Commissioner that loot boxes that contain the element of chance should not be sold to children under 18. The concern about allowing children to access loot boxes is that it is conditioning them to gambling behaviour from an early age. Building on our discussions with DCMS we look forward to contributing to the government's call to action on loot boxes which will hopefully lead to consideration of an appropriate regulatory intervention.
The debate around gambling advertising and the impact it has on younger generations is imperative. You do not have to work in this sector to notice that gambling adverts dominate the promotional spaces at most sporting events. The YGAM resources tackle this topic head on as we continue to raise awareness of the potential harms and the support available. We believe concerns about marketing and sponsorship should be addressed by evidence-based analysis that puts the safety of young people first and we look forward to contributing to this debate.
When the Gambling Commission launched the National Strategy to Reduce Gambling-Related Harms, there was real hope for change and there has been some positive change; yes more can be done and some actions need to move in a more expedient manner, but change does take time. I also worry that in the desire to affect structural change, or radically change strategic direction part way through a national strategy may result in valuable insight being lost. I do see many people and organisations coming together to deliver the strategy which is superb and that is where we will continue to have a relentless focus.
Certainly in my time in YGAM I have seen Safer Gambling teams within operators increase from one employee, who led Safer Gambling work on a part-time bases, to now large Safer Gambling teams with twenty plus employees working full-time in this area of work. In that time, I have also seen and been fortunate to work alongside others who have been affected by gambling-harms set up their own organisations and I have witnessed the rise of passionate campaigners who demand change, often following tragic circumstances. At the heart of all this work is a shared commitment to reduce-harms and it would be so oxygenating if more time can be spent finding common goals and delivering the national strategy.
As a prevention charity we will continue to focus on the delivery of education, building and sharing insight and demonstrating impact. This is a crucial period for the future of this sector and everyone at YGAM looks forward to working collaboratively with all stakeholder groups to ensure all young and vulnerable people are safe from gaming and gambling related harms.
Finally, YGAM has published its strategic plan 2019 – 2021 and within our annual review filed with the Charity Commission and Companies House we share progress against our strategic goals and insight. However next week, we will have a dedicated page on our website which will also show this progress, insight, and our impact in a succinct manner. I am incredibly proud of the YGAM team and many colleagues from all parts of the sector (inc charities, trade bodies, operators, regulators, ABSG, DCMS, teachers, young people, EbEs); working hard to make a difference in this space.
Lee Willows
Chief Executive, YGAM
How to choose the best online casino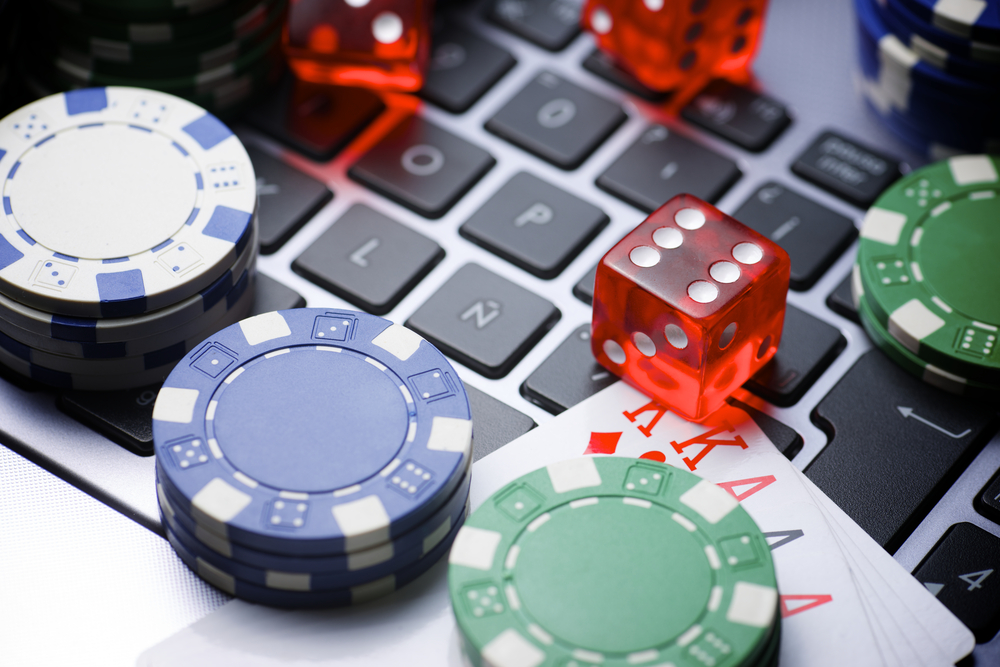 Reading Time:
2
minutes
Online casinos became possible and accessible through the invention of the internet. If you are one of those who like the unique level of excitement and fun of gaming online, then online casinos have lots to offer you. Playing is as easy as playing at traditional land-based casinos. The goal of every gambler is to make the most in a game and end up winning and making a profit. If you have not yet started playing at an online casino and you are wondering how to start, then it's easier than you think. There are countless online casinos available trying to find their way in the internet marketplace, so it is often tough deciding which one to choose. To start with, gamblescope.com list some of the best online casinos with detailed information on each one. By visiting our website, it will be easy for you to choose the right one for your preference from our vast list of reliable and legal options.
Key Considerations Before Making a Cash Deposit
Playing casino games online is one of the most popular ways to earn extra money. To make the experience more enjoyable, you need to choose a casino with care. Here at the Gamblescope website, there is a wide variety of online casinos available to suit every need and preference. You only need to read the reviews to gauge a venue's reputation and reliability.
In our review section, you will find full detail of each casino, including their rating as well as the type and number of games it has available. We have collected all the information you need to choose the one and start playing your favourite casino games. Below are some key points you should consider before you make a cash deposit:
Before registering with an online casino, make sure the casino offers the type of games you like to play.
Make sure the casino offers a deposit method you can use. All our listed casinos have different deposit methods and payouts. Using a reliable method will ensure you will receive your winnings quickly.
Check the bonuses and promotions they are offering for new and existing players. Here you can compare each casino and choose as per personal preference.
Learn about the different strategies of each game available on our site. You should know the rules of the game and play with the one which offers the best advantage for the players.
Make sure you familiarise yourself with the terms and conditions of the casino you intend to use; it's tedious but necessary.
Where Do I Start?
As a beginner, it may be difficult for you to distinguish between legitimate and rogue online casino. Gamblescope reviews will help you to overcome this obstacle and choose the best one for yourself. Our experts wrote our casino reviews to help you confidently play games without any concern that you are playing at an untrustworthy online establishment. Our casino experts have many years of experience and can analyze efficiently and accurately to bring you the best recommendations. Areas such as bonuses and promotions, games available, licenses, payment methods, and website functionality are well covered.
So if you are looking for a trustworthy online casino, gamblescope.com is a fast one-stop solution to access some of the best and most reputable casinos online.
Esports Entertainment Group Signs LOI to Acquire Assets of FLIP Sports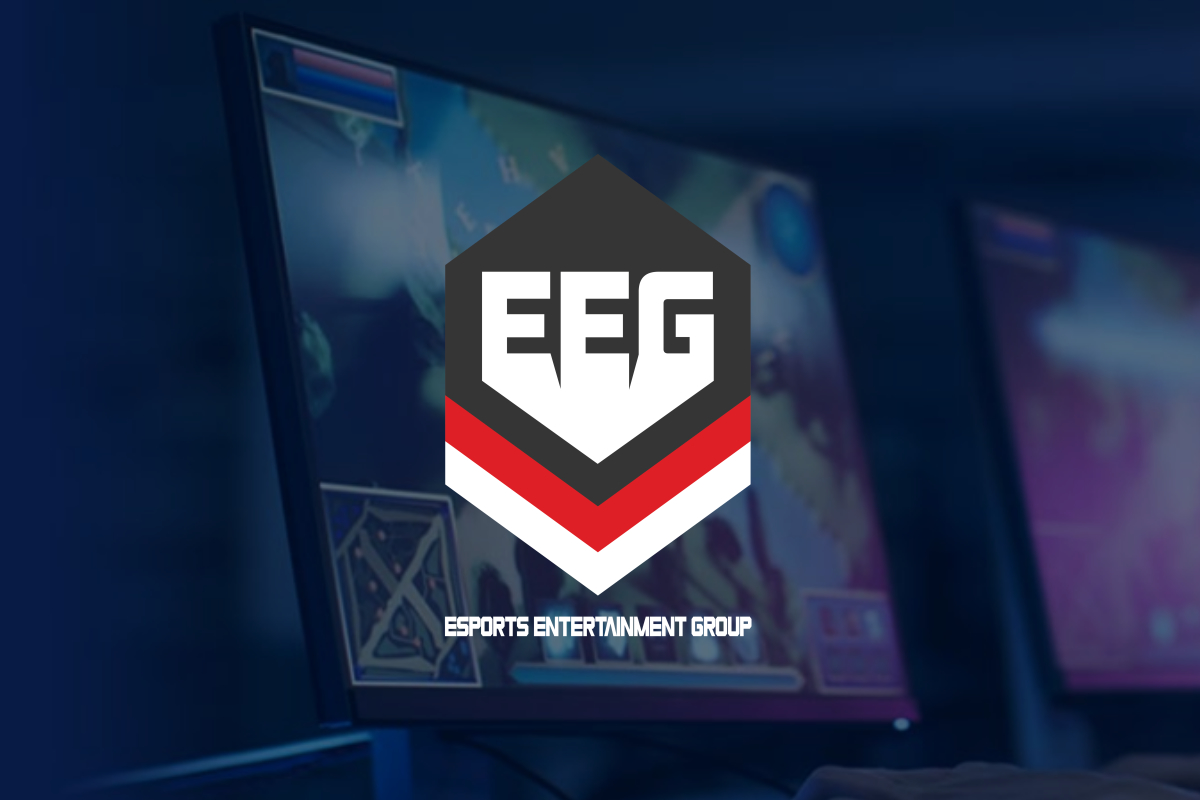 Reading Time:
< 1
minute
Esports Entertainment Group, Inc., a licensed online gambling company with a focus on esports wagering and 18+ gaming, signed a Letter of Intent ("LOI") to acquire certain assets of FLIP Sports Limited ("FLIP"), including staff and all intellectual property.
"The FLIP team are leaders in building iGaming platforms that take the player experience to new heights," stated John Brackens, CIO/CTO of Esports Entertainment Group. "Their expertise will strengthen our efforts in esports and help us further create a best-in-class immersive experience for esports fans."
FLIP Sports is a dynamic and entrepreneurial mobile games studio innovating how fans enjoy and engage with live sports. Through its proprietary in-play, peer-to-peer technology, FLIP provides a unique multi-platform second-screen experience within an entertaining, social, and competitive gaming environment for fun-seeking sports and wagering enthusiasts who enjoy watching live sports and events.
"FLIP has brought together a talented team with proven industry experience that we believe will provide immense value to Esports Entertainment Group as we enter a period of tremendous opportunity and rapid growth," commented Grant Johnson, CEO of Esports Entertainment Group. "As the first US-based iGaming company to list on NASDAQ, we are in a great position to capitalize on the fragmented esports market and will continue to pursue acquisition opportunities. FLIP is set to be the latest example of the success of our roll-up strategy."
Matsui Gaming Introduces Antimicrobial Casino Chips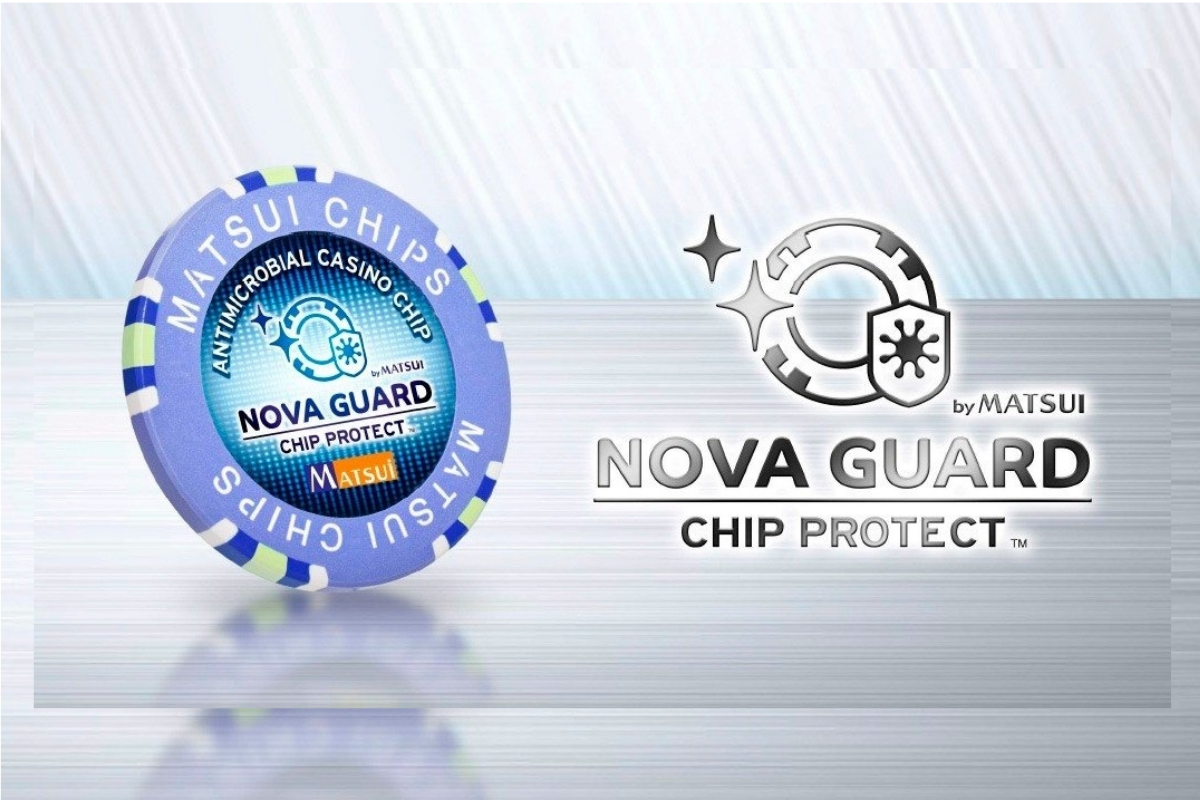 Reading Time:
< 1
minute
Matsui Gaming, the Japanese gaming manufacturer, has launched a new series of casino chips that are equipped with Nova Guard Chip Protect, which can reportedly eliminate and block the growth of microorganisms.
The chips look and fee like the same and have same normal weight. The antimicrobial material is coated into the plastic rim and center decal.
"We are very excited to introduce our new gaming chips with added Nova Guard material," Managing Director of Matsui Asia Shigeki Machida said in a press release. "Since the start of the global pandemic now over six months ago, we have worked very hard and invested a lot to develop and prepare this product for mass production. Whilst the pandemic was moving rapidly from Asia to Europe and then to the Americas, we have seen and spoken with numerous casinos who had started using their own methods of cleaning and sterilising chips, from antiviral sprays to Ultraviolet Sterilisers."
"Although they may be a temporary solution, they do not come without risk of damaging the individual chip's material strength but also changing the chip colors over prolonged use," he added. "Our Nova Guard Chip Protect chips will not require any such process or carry that risk as the chips' own active antimicrobial properties are an inbuilt protection to stop the spread of virus causing bacteria."