Battle for glory in Lightning Box's Spartan Fire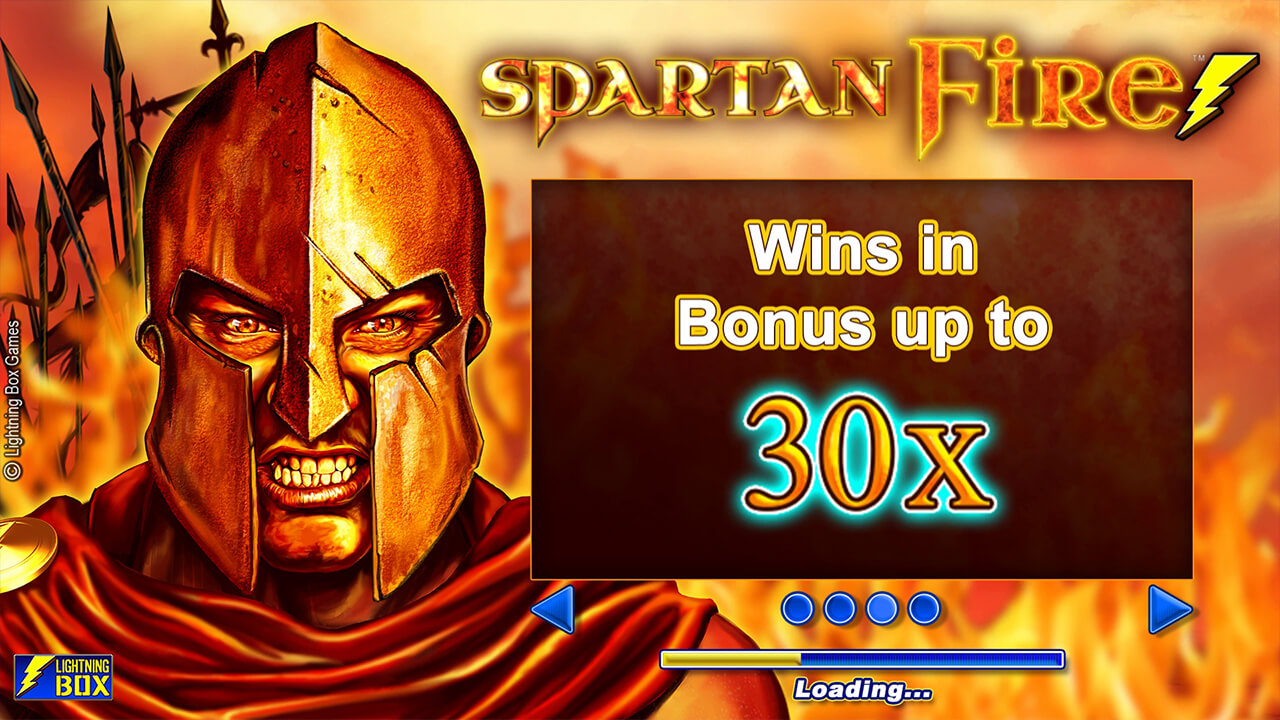 Reading Time:
< 1
minute
Specialist slot provider Lightning Box has prepared for battle with the launch of its latest title, Spartan Fire.
The 4×5 reel slot features 40 paylines as players fight for big wins. With the Wild Eyes symbol acting as a wild, the Spartan Spin feature also turns the Man and Woman icons into wilds for even bigger wins.
If three or more Spartan Shields land on the reels, the Spartan Fire Bonus is triggered, giving players a chance to choose their shields to lead them to glory.
Each shield reveals a different icon, with multipliers, wilds and extra free game(s) to be unlocked.  Players can even win up to nine free games with a 30x multiplier!
Initially exclusively available with Kindred for a two-week period, Spartan Fire will be released through the SG Digital platform.
Peter Causley, CEO and co-founder of Lightning Box, said: "Spartans are famed for battling to great victories and players will experience all the thrills of war in our newest hit, Spartan Fire.
"Its action-packed Bonus Round will see players select their shields for combat, before leading to big wins when the dust settles."

BF Games launches exclusive title Star Settler to all operators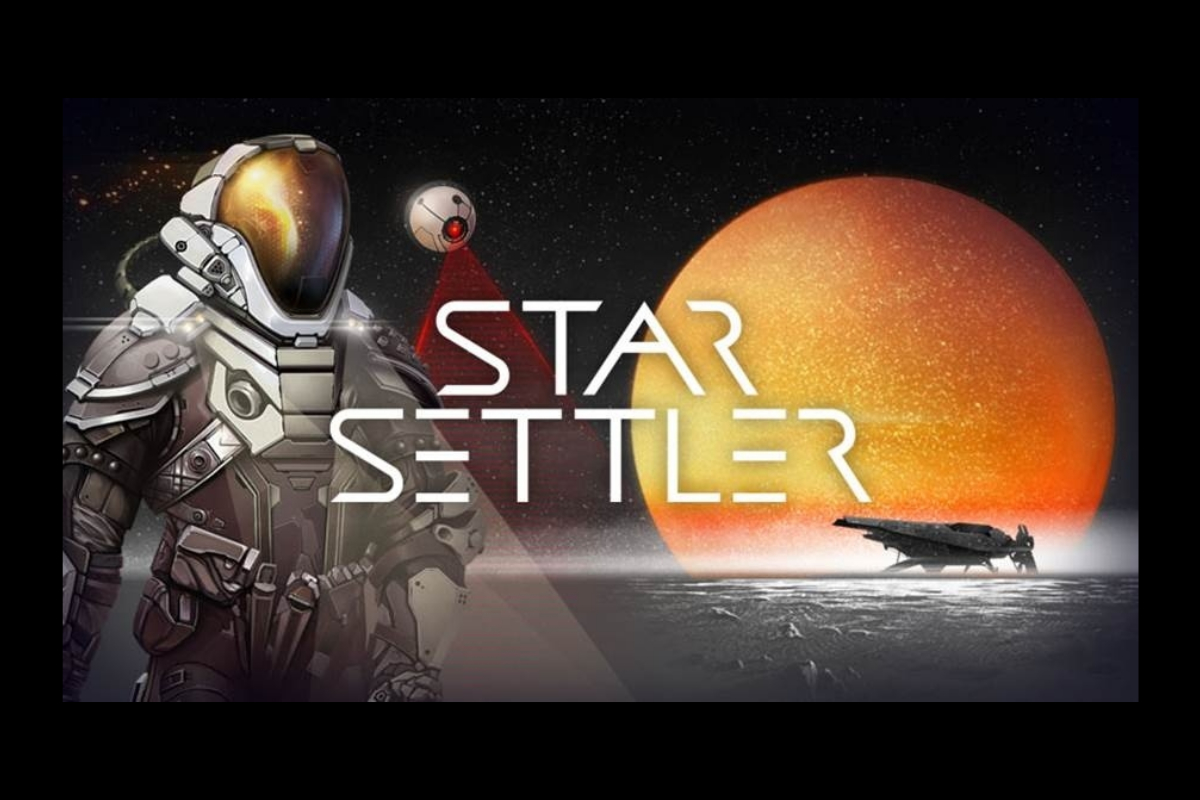 Reading Time:
< 1
minute
After a three-month exclusivity period with Kindred Group, BF Games has globally launched Star Settler, the latest thrilling addition to the supplier's growing portfolio.
The game is now available to BF Games' operator partners in numerous jurisdictions making it the 63rd game in the provider's games library.
Star Settler takes players on an intergalactic journey and offers gameplay with universal appeal and astronomical prizes. The reels feature all the cosmic symbols one could expect such as planets astronauts, spaceships, probes, artifacts, and meteors.
The 5-reel, 3-row video slot introduces exciting new features that increase engagement levels including expanding hot and cold wilds, free spins and a bonus round where players can pick a win multiplier of up to x50 from six hidden options.
The game is certified in numerous jurisdictions and is immediately available to operators in the UK, Romania and under an MGA licence.
BF Games' ever-expanding portfolio now comprises over 60 titles that offer a great mix of classic and innovative games to appeal to a wide demographic of players.
Piotr Szpoton, CEO at BF Games, said: "Star Settler is a thrilling feature-packed title that is sure to have players coming back for more. The game has already proven successful with Kindred's customers and we are excited about this global launch and offering even more players astronomical entertainment coupled with meteoric win opportunity."
Top 10 countries with the highest earning prizewinning esports players (Data)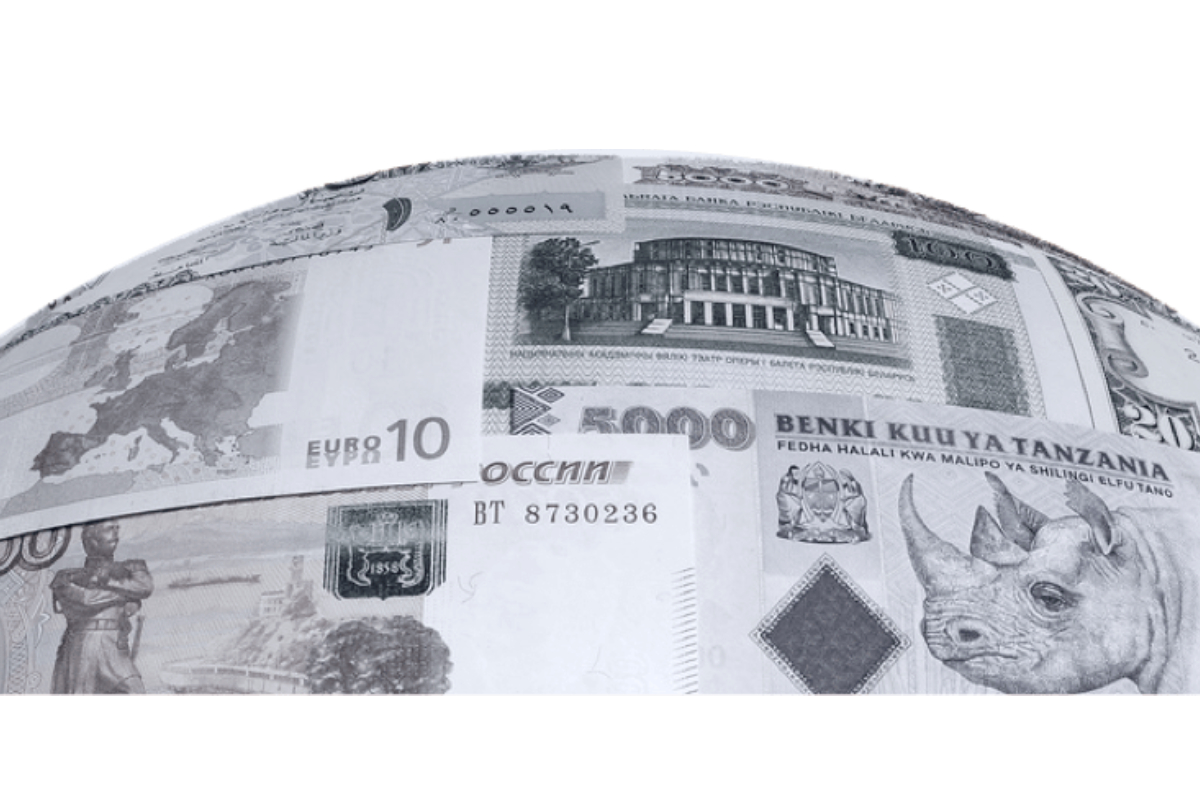 Reading Time:
2
minutes
Paxful has analyzed the highest-earning prizewinning esports players from around the world to see which countries have the most esports players per million and where the world's top gamers are earning more than their country's average monthly salary.
China has the highest earning prizewinning esports players in the world compared to salary with gamers earning 1237% of the average wage in the country.
UK gamers earn on average 225% of the average UK salary. 
Belarus has the most prizewinning esports players per million with 1011.4 esports players per million people in the country.
The UK has 51.2 prizewinning esports players per million. 
Switzerland is the cheapest country to be a gamer when comparing popular console prices with the average national salary.
The 10 countries with the highest-earning prizewinning esports players 
Prizewinning esports players in China take the lead with the highest earnings compared to the country's average salary (1237%).
UK ranks 27 with gamers there earning 225% of the average UK salary.
| | | |
| --- | --- | --- |
| Rank | Country | % of average salary |
| 1 | China | 1237% |
| 2 | Philippines | 1145% |
| 3 | Brazil | 1014% |
| 4 | Jordan | 879% |
| 5 | Argentina | 557% |
| 6 | Bulgaria | 534% |
| 7 | Pakistan | 528% |
| 8 | United States | 515% |
| 9 | Lebanon | 501% |
| 10 | Ukraine | 493% |
| | | |
| 27 | United Kingdom | 225% |
The 10 countries with most prizewinning esports players per million 
We analyzed the number of prizewinning esports players per million against the population of 109 different countries.
There are more prizewinning esports players in Belarus than anywhere else in the world.
The UK comes in at number 24 with 51.2 prizewinning esports players per million.
| | | |
| --- | --- | --- |
| Rank | Country | gamers per million |
| 1 | Belarus | 1011.4 |
| 2 | Malta | 565.8 |
| 3 | Iceland | 315.8 |
| 4 | Finland | 279.7 |
| 5 | Denmark | 274.7 |
| 6 | Sweden | 258.2 |
| 7 | Norway | 173.4 |
| 8 | Estonia | 156.6 |
| 9 | Latvia | 111.6 |
| 10 | Singapore | 110.7 |
| | | |
| 24 | United Kingdom | 51.2 |
The 10 cheapest countries in the world to be a gamer
To calculate how affordable a console is, we measured the retail price of each console against the average monthly salary in each country in this study.
Switzerland takes the top spot in our affordability ranking.
The UK comes in at number 20 when comparing the console prices to the national average salary.
Percentage of salary
Rank
Country
Nintendo Switch
iPhone SE
PC
Index
1
Switzerland
6.5%
7.6%
16.3%
3
2
United States
8.4%
11.2%
28.1%
6
3
Singapore
9.0%
13.3%
30.7%
9
4
Australia
10.0%
14.4%
33.7%
13
5
Japan
10.7%
16.2%
34.7%
18
6
Denmark
11.2%
16.6%
30.9%
18
7
Hong Kong
10.2%
15.0%
44.7%
25
8
Canada
12.4%
18.6%
35.8%
26
9
UAE
12.7%
17.7%
40.8%
31
10
Germany
13.9%
20.4%
37.0%
35
20
United Kingdom
15.0%
21.4%
48.2%
55
Methodology:
The sample of esports players in our analysis consists of every prizewinning player from countries with $20,000 or more in historic tournament wins.
Esports earnings are sourced from the top-earning players per country for 2019, with a maximum sample per country of 100 players' earnings
The retail prices of the products were gathered from various sources, including official brand websites and regional online stores.
The cost of the gaming PC in our analysis is based on the cost of a Dell G5 Gaming Desktop with a GTX 1660 graphics card.
Prices may reflect the retail price for a console that is shipped from an international retailer.
Average monthly salary data was sourced from Numbeo.
Index score – Countries ranked as a cumulative price ranking per gaming hardware; a lower score = more affordable country.
TrueLayer launches PayDirect, a new approach to seamless online payments in iGaming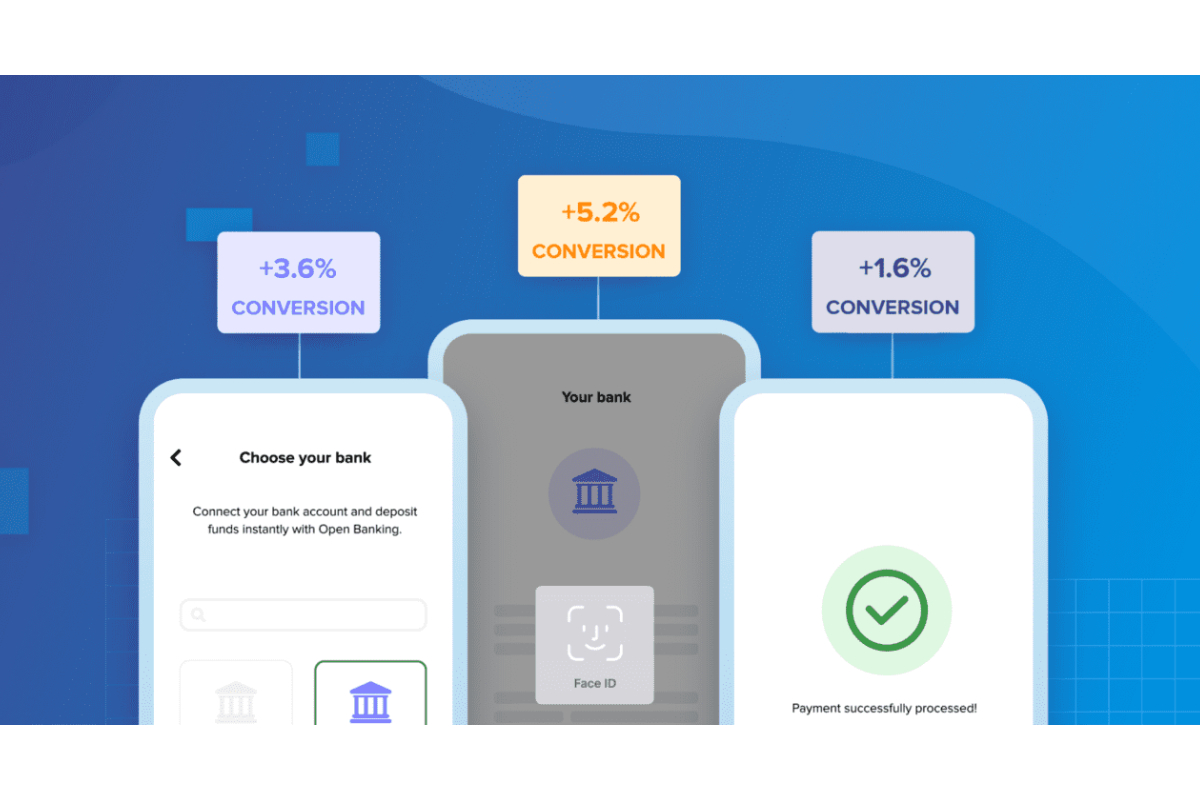 Reading Time:
3
minutes
PayDirect, a new service from the UK's open banking leader, TrueLayer, combines one-click verification with instant deposits and withdrawals to deliver the most complete payments experience.
It delivers a higher-converting, lower-fraud payments approach when compared to card and bank transfer.
TrueLayer, the leading technology company building financial infrastructure that's open to everyone today announced the launch of PayDirect, a new open banking-based payments method enabling iGaming firms to create a higher-converting, lower-fraud payments approach when compared to card and bank transfer. TrueLayer is working with a number of iGaming operators who are embracing opening banking as a more secure, cost-effective way to deliver superior player experiences.
Today, identity and verification flows and card-based payments typically generate avoidable friction along the customer journey, affecting adoption and retention rates and generating unnecessary costs. The introduction of Strong Customer Authentication (SCA) this year adds another layer of friction to cards with workarounds that deliver a poorer customer experience.
PayDirect is the answer to those issues, enabling firms to stay compliant while delivering a frictionless customer experience. Built on open banking and the fastest available bank payment rails, it provides firms with instant payments and withdrawals, while accelerating KYC and AML processes, to deliver the most complete solution on the market.
"As players experience seamless digital services in other aspects of their lives, their expectations for iGaming are also changing. PayDirect builds on our payments expertise to solve some significant issues around onboarding, deposits and withdrawals to help operators deliver an experience that is fit for the digital age," commented Ossama Soliman, Chief Product Officer at TrueLayer. "The ability to quickly and easily verify a customer's identity, and move money instantly in and out of an account using bank to bank payments, while automatically complying with AML regulations, is hugely beneficial to both the player and the operator."
With PayDirect iGaming operators, can deliver new levels of services to their customers, all from within their app, in a matter of minutes, through:
Account verification – Instantly verify account ownership based on what's on file at a customer's bank.

Instant account funding – users can initiate payments or move money between accounts effortlessly using open banking.

Seamless online payments – that reduce fraud and chargebacks at any checkout.

Instant withdrawals – users can initiate payouts, using the same method used for deposits, automatically meet AML requirements, while avoiding manual data entry like bank account number or IBAN.

Instant refunds – providing customers to access their money faster, compared with up to 5 days using cards.
PayDirect improves the player experience and delivers a number of significant benefits to iGaming operators, including:
Up to 3x faster onboarding: PayDirect gets players up and running in a matter of minutes, using open banking and biometric authentication that removes the need for users to remember usernames or passwords.

Higher payment conversion rates: Once a player has successfully executed a deposit, payment failures tend to be four times lower with PayDirect than cards (on average cards fail up to 15% of the time vs 3.5% with PayDirect). This means more efficient deposits and, more importantly, less time managing failed payments that can ultimately lead to customer churn.

Increased customer loyalty: Card deposits take up to 3 days to settle, whilst withdrawals can take up to 5 days. PayDirect increases retention by offering customers what they want, instant deposits and withdrawals. Recent research into the iGaming market by YouGov for TrueLayer (Q4 2020) found rapid deposits and payouts consistently topped the list of player priorities, with 8 out of 10 players rating fast payments as important – and they choose their operators accordingly.

Lower operating costs: PayDirect saves time and reduces cost by automating otherwise manual processes such as payment reconciliation or KYC checks. PayDirect also reduces costs when processing refunds, as they are automatically issued to the same bank account that was used to make the deposit. This reduces opportunities for human error compared to cheque or manual bank transfers as well as cutting down customer support cases on lost or never issued refunds.
Reduced risk and fraud: With PayDirect account ownership and authentication is handled by the player's bank. No more chargebacks, no credential sharing or password storage. Service providers can also meet AML requirements by paying out via the same method used for deposits.

A fully white labelled payment method: integrated open banking capabilities, increase customer trust by the brand owning the end-to-end customer journey, and configuring payment flows.
"The race is on to reimagine the way people pay by leveraging Open Payments architectures. We have seen in banking and ecommerce that great onboarding and payments experiences increase conversion, trust, and retention. But many payment journeys today have not been designed for a digital first world," added Francesco Simoneschi, co-founder and CEO at TrueLayer. "With PayDirect we're calling time on cards and their monopoly. We have used our experience and expertise as a leading open banking platform to design a digital and mobile first payment product that combines instant bank payments with instant payouts, refunds and reconciliation capabilities. PayDirect delivers an effortless way to onboard new customers and enable them to quickly initiate payments and withdraw funds. It is the easiest way to create a better, safer and lower cost payments process."