Brett Lee Becomes Brand Ambassador of Sportsbet.io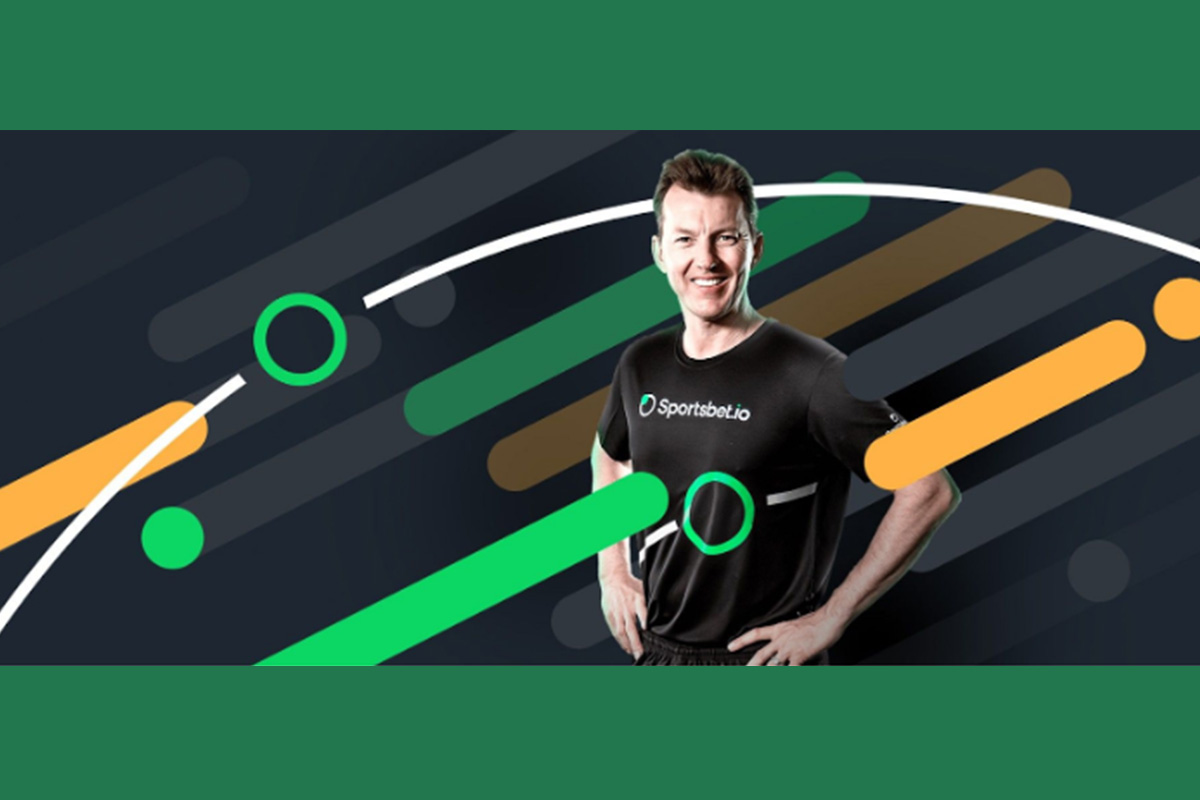 Reading Time:
< 1
minute
Australian cricket legend Brett Lee has become the brand ambassador of the cryptocurrency sportsbook Sportsbet.io.
In his role as Sportsbet.io ambassador, Brett will lead a series of dedicated cricket promotions giving Sportsbet.io users the chance to "Bet with Brett." Promotions will include special cricket quizzes, the Brett Lee "Awesome Foursome" and a dedicated casino cashback. Brett will also provide Sportsbet.io users with in-depth analysis from the world of cricket.
"Speed was always my greatest weapon throughout my career, which is why partnering with Sportsbet.io is such a perfect match. And like Sportsbet.io, playing fair was always important to me. These guys make sports betting fun, fast and fair, so I can't wait to get involved with some exclusive promotions and provide some insight from my experiences at the very top of cricket," Brett Lee said.
"Brett Lee is nothing short of a legend of the game. There were few greater sights in cricket than watching the fear in the eyes of batsmen as Binga approached," Justin Le Brocque, Head of Sportsbook Marketing at Sportsbet.io, said.
"So we are bowled over that he has joined team Sportsbet.io. As well as a terrifyingly quick bowler, Brett is a natural entertainer and a true gentleman; we couldn't think of a better match for our sportsbook. Players around the world can look forward to some fantastic Brett Lee promos, and the chance to hear from one of the biggest characters in the game," Justin Le Brocque added.

Fortunejack introduces Christmas promotion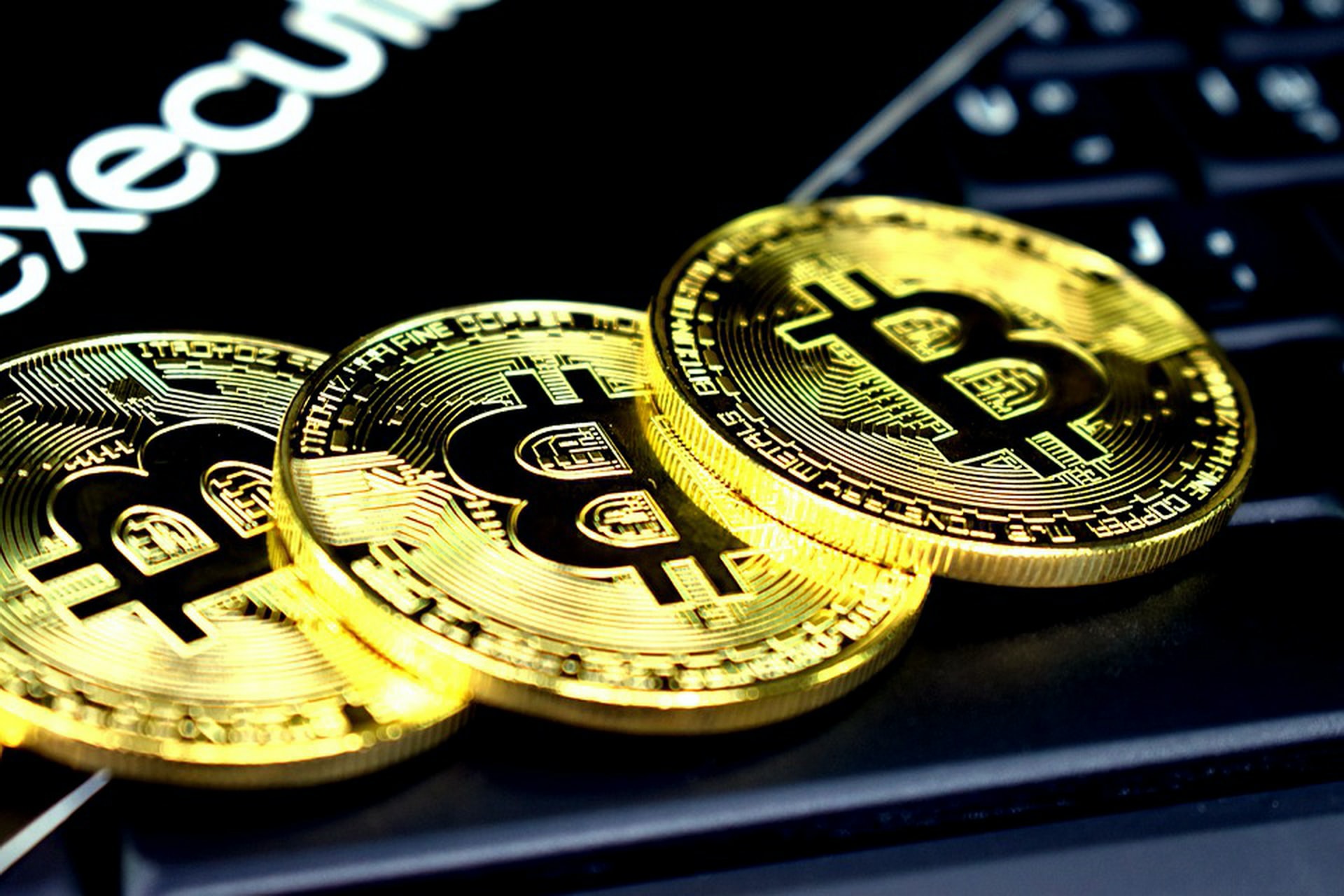 Reading Time:
2
minutes
Famous Bitcoin Casino FortuneJack decided to spice things up in the final stretch of 2020. With its latest promotion "Happy Hours" FJ is offering its community daily competitions which reap tons of pleasant prizes in the form of cash or free spins. In total there will be more than 150 such happy hours within a period of the month and players will have the opportunity to compete against each other for the rewards. This promotion is one of the most massive offerings we've come across in the gambling industry for the holidays.
FJ Casino as a whole
While the "Happy Hours" promo is definitely something interesting, maybe it's better to first mention several details about one of the oldest BTC Casinos in the world. FortuneJack was established in 2013, at the time when most of the gambling industry was oblivious to the concept of Bitcoin Casino. This Casino offers more than 2000 games in the following categories: Live Casino, Slots, Video Poker, Table Games, and the crowd favorite, provably fair games. FJ is one of the few Bitcoin casinos that also offer full-blown Sportsbook on their platform, so you can easily bet on your favorite sports using crypto.
Back to Happy Hours
The Holiday promotion will run for the whole month, starting from the 21st of December all the way to the 20th of January. There will be 5 daily happy hour competitions, each with a certain reward and rules of participation. The winners will be decided on the leaderboard by the Highest Multiplier, highest wins, highest wagers, the sum of total multipliers, Win & Loss streaks, and Cashbacks. All these criteria will define the player positions on the hourly leaderboards. All you need to do is verify your FJ account and Start Playing.
What can you win?
The official information about "Happy Hours" provides details about the rewards in such a fashion. There will either be cash or free spin prizes. The minimum for both will be either $500 or 600 free spins, for every single hourly competition. In total any player can come out with some serious profit by the end of the promo. Also, if you're a new player on this Bitcoin Casino, you're eligible for up to 6BTC Welcome Pack and 250 Freespins, as your first deposit bonuses.
300M in 24 hours: PSG and Juventus lead sports crypto charge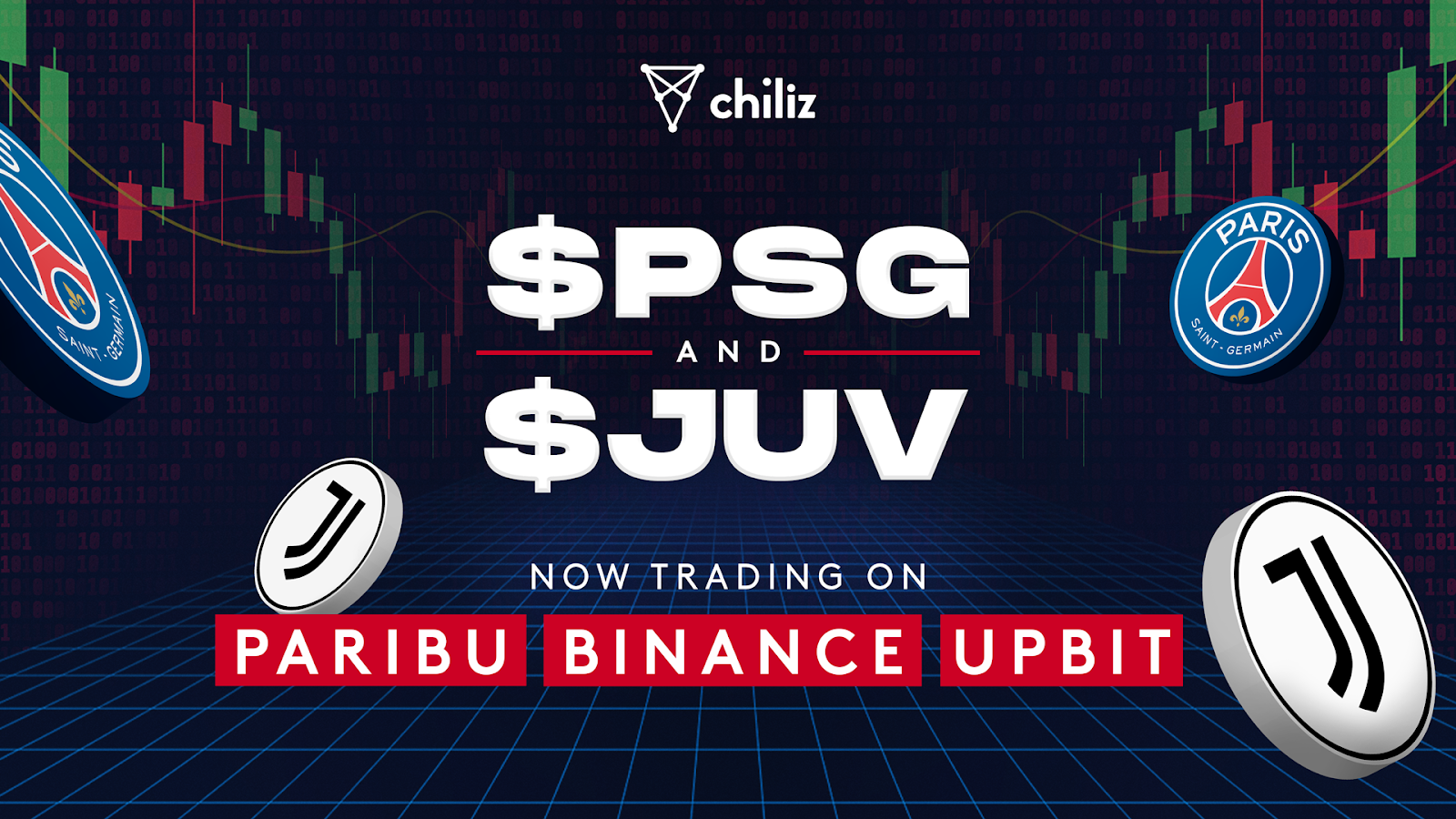 Reading Time:
2
minutes
Yesterday marked a new dawn for crypto in sports as the leading forces in Italian and French football have listed digital assets on three of the world's biggest cryptocurrency exchanges in partnership with the leading fintech blockchain company Chiliz driving 24 hour trading volumes of $300M.
The digital assets, known as Fan Tokens, for Paris Saint-Germain ($PSG) and Juventus ($JUV) listed on the world's leading exchange Binance at 07:00 CET, before trading began on major Turkish exchange Paribu at 10:00 CET and top Korean exchange Upbit at 13:00 CET.
At the time of writing the 24 hour volume for $JUV stands at $150M USD, with $PSG at $121M.
The $PSG market cap now stands at $51M. $JUV is at $46M. $PSG price rose by 198% in 24 hours to €32.75, more than 16X the launch price of €2. $JUV rose by 113% to €28, a fourteen-fold increase on the launch price of €2.
$JUV and $PSG are now second and fourth in the list of top performing tokens globally as shown by the leading cryptocurrency data authority. Details on the evolution of $PSG and $JUV since launch can be found here: PSG CoinMarketCap and JUV CoinMarketCap.
The club listings are a result of strategic partnerships with Chiliz, a fintech blockchain company that provides some of the biggest sporting properties in the world with engagement and monetization opportunities through Fan Tokens on the fan influence and rewards app Socios.com.
Paris Saint-Germain and Juventus will be the first of many leading sporting organisations to have their digital assets listed on major exchanges. 18 more leading sporting organisations have partnered with Chiliz to date, including soccer clubs FC Barcelona, Atlético de Madrid, AS Roma, Galatasaray, Trabzonspor, Istanbul Başakşehir and Esports organisations Heretics, NAVI, Alliance and OG. Chiliz have also struck up agreements with the UFC and fellow MMA outfit the Professional Fighters League (PFL). Dozens more top-tier organisations and IPs from sports and entertainment are poised to join the roster of Chiliz partners in the near future. The combined total market cap for all Fan Tokens has now reached $151M. Total 24 hour volume for all Fan Tokens is $300M.
Powered by the utility token $CHZ, Socios.com is one of the most active non-financial, consumer-facing mainstream blockchain products in the world. In just over a year it has been downloaded by more than 370,000 people, over 14m Fan Tokens have been sold, and over 700,000 votes registered on the blockchain. FC Barcelona's ($BAR) Fan Token Offering sold out in 20 minutes, generating $1.3m, whilst Turkish team Trabzonspor's FTO generated 5 million TRY in less than 5 minutes.
Alexandre Dreyfus, CEO & Founder of Chiliz and Socios.com said: "We have just taken a major step forward in our vision to tokenize the sports and entertainment industry over the next 5–7 years.
"This is a seminal moment for us, the start of a new trend where the world's leading sporting organisations will have their proprietary digital assets listed on the biggest global exchanges, generating visibility, liquidity and volume. This new trend will gather pace as more of the world's biggest sporting properties have their Fan Tokens listed in the near future.
"We will be adding many more partners from sports and entertainment in the years to come who will become part of this digital transformation and our wider global fan engagement and monetization ecosystem."
Cloudbet Unveils Year-End Treat For Crypto Arcade Fans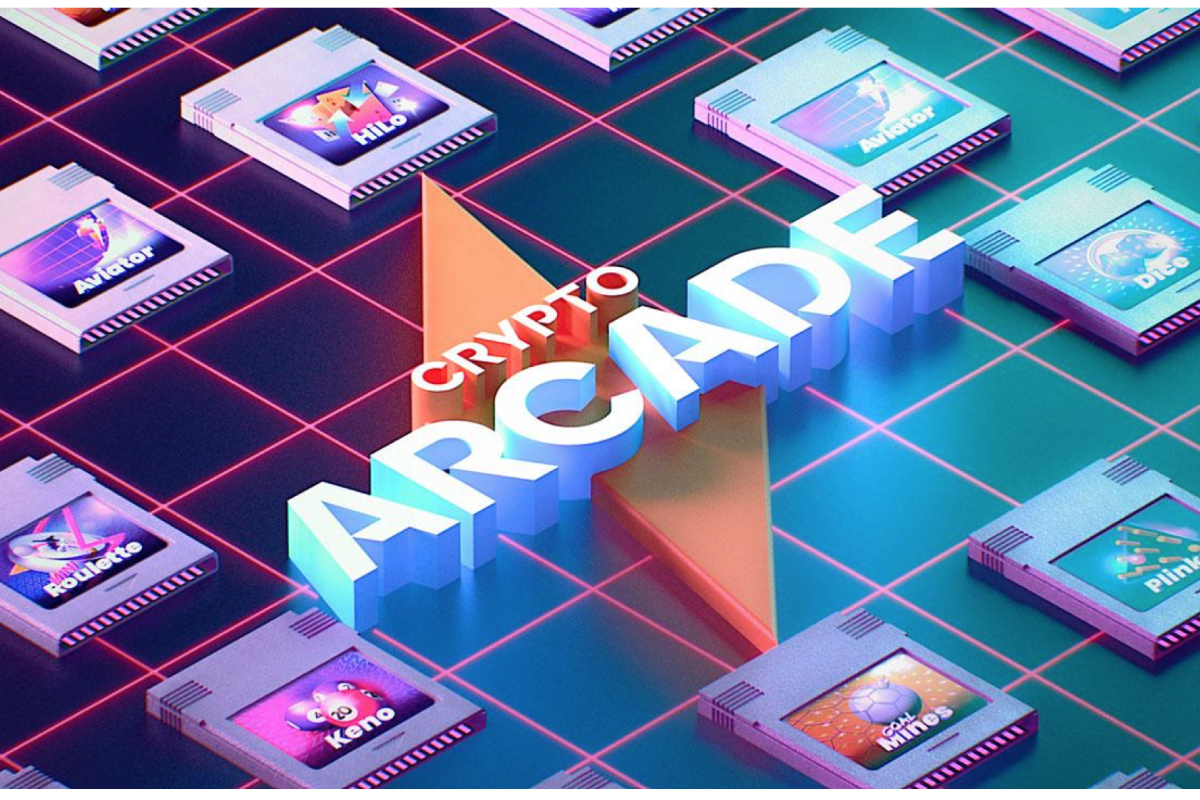 Reading Time:
2
minutes
Cloudbet has unveiled a suite of exciting, provably fair games in a newly created Arcade tab, adding to the host of innovations launched in what has been a milestone year for the crypto-gaming pioneer.The selection of popular arcade games includes Aviator (an updated take on the classic crypto game Crash), Dice, Mines and Plinko. All are upgraded iterations of timeless favorites appreciated by the crypto community since they appeared in the wake of bitcoin's launch more than a decade ago.
"Our customers have been asking for classic crypto games, as they have traditionally played elsewhere, and we are more than happy to oblige," a Cloudbet spokesperson said. "Our ongoing priority is always going to be adding features that matter to our customers. In this instance, it's to provide a one-stop shop for them to play all their favourite crypto games."
The new additions are provably fair, meaning the bets placed are secured by hashed algorithms that can be analyzed and verified for transparency and fair play to players. The main selling point of such games is that the cryptographic technology creates trust for the customer, as they can see the outcome of every bet placed.
The concept complements the underlying encryptions behind the blockchain technology that has made Cloudbet one of the world's leading crypto betting operators. Founded in 2013, the site has built a reputation for itself as a trusted sportsbook and casino based on the unparalleled security, high betting limits and speedy withdrawals enabled by blockchain.
The Arcade is the latest release in a banner year of new features and upgrades aimed at attracting a more diverse audience to what was once a bitcoin-only product. Cloudbet launched a revamped website in April followed by a swathe of new features including esports, politics betting, virtual sports, social bet sharing, and easy credit-card coin purchases.
In 2020, Cloudbet introduced a record six new coins, including USDT and USDC, and now supports nine currencies that collectively account for about 80% of the total market capitalisation of all cryptocurrencies. What's more, the site is now available in 20 languages including Spanish, German, Italian, French and Korean.
The new features add to those that have made Cloudbet a trusted leader in the world of crypto gaming: the best sports odds, the highest betting limits, a state-of-the-art bitcoin casino and world-class 24/7 live chat customer support.