Survey: Supporters of Centre Party, Finns Party and National Coalition Party are against the Government's decision concerning Veikkaus Ltd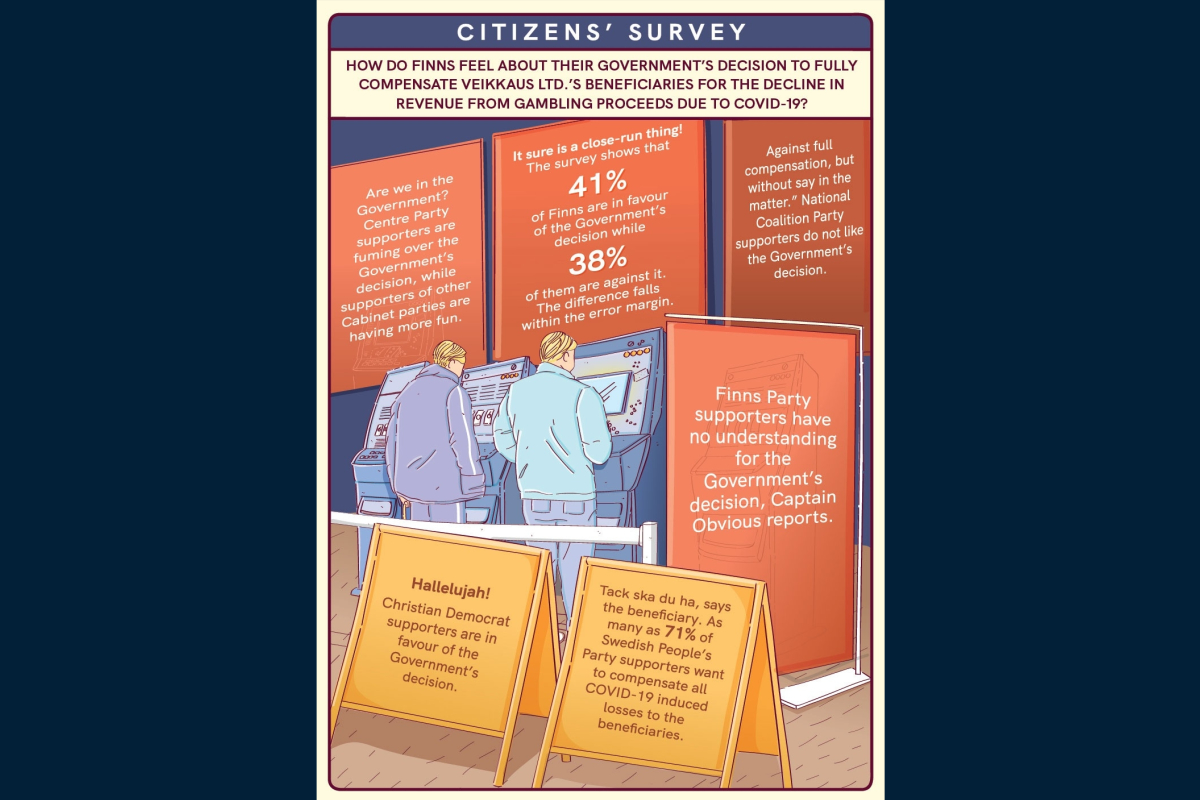 Reading Time:
3
minutes
The Finnish Government's decision to make budget appropriations in order to fully compensate Veikkaus Ltd.'s beneficiaries for the decline in Veikkaus's revenue from gambling divides the Finnish people into two, almost equal-sized opposing camps, as indicated by the survey commissioned from Bilendi Oy.
Finns are split almost exactly in half over whether or not the Finnish Government reached the right solution in deciding to make budget appropriations to fully compensate Veikkaus Ltd.'s beneficiaries for the decline in Veikkaus's revenue from gambling in 2020.
In March this year, Veikkaus Ltd, the government-owned betting agency that holds a monopoly in Finland, shut down its gambling machines in grocery stores, convenience stores, restaurants and petrol stations due to the coronavirus crisis. Additionally, sports betting has faced an exceptional situation, as many popular sports have temporarily ceased.
41% of Finns are in favour of the Government's decision to fully compensate the beneficiaries for the decline in revenue, while 38% of them are against it. The rest cannot say how they feel about it.
These are some of the findings of a survey conducted by the market research company Bilendi Oy as part of its M3 Panel, a nationwide consumer panel, between 10 and 13 July 2020, on commission by Kasino Curt, the gambling information website (https://kasinocurt.com/). The margin of error in the survey is ±3.1 percentage points. A total of 1,000 Finnish adults responded to the survey, and the sample was weighted by age, gender and place of residence to represent the Finnish population on a national scale.
Out of all parties' supporters, the decision by the Government headed by Prime Minister Sanna Marin arouses the most opposition among Finns Party voters, of whom just 31 percent relate favourably to it. Out of the Cabinet parties' supporters, Centre Party voters are against the Government's decision; merely 37 percent of them are in favour of it. Likewise, supporters of the National Coalition Party and the minor parties are against the Government's decision.
"On the whole, the difference between the support and opposition is so small that it falls within the margin of error. However, different age groups relate very differently to the matter. The 18-24-year-olds feel most negatively about the decision, whereas among the 45-54-year-olds, as many as 47 percent consider the decision a good one," says Janne Juntunen, Senior Client Service Manager for Bilendi Oy.
Gambling machines in grocery stores: a sign of the post-COVID-19 era?
In June, Veikkaus publicly announced it will restart the gambling machines on 15 July. Veikkaus also announced it will do so with attention to the health risks caused by COVID-19, which seems to have convinced the Finnish people.
According to Kasino Curt's survey, 46% of Finns approve of Veikkaus's decision to turn the gambling machines back on while 30% of them disapprove of it. The rest cannot say how they feel about it.
"The coronavirus epidemic was not mentioned in conjunction with the survey for impartiality reasons, but the respondents may have thought that the restart of Veikkaus's gambling machines is a sign of the post-COVID-19 era," Juntunen mentions.
Last year, Kasino Curt commissioned two similar surveys from Bilendi. The findings of these surveys indicated that more Finns support than oppose the idea of abolishing Finland's gambling monopoly and adopting a gambling licence system and that Finns are suspicious of the Finnish MPs' motives in gambling matters.
The results of all the three surveys are still available online at https://kasinocurt.com.
Listed below are the statements of the most recent survey and those responses that indicated agreement or disagreement with them (that is to say, the responses "Cannot say" are not included in the listing):
In March this year, Veikkaus Ltd shut down its gambling machines in grocery stores, convenience stores, restaurants and petrol stations. On 15 July, Veikkaus will turn the gambling machines back on. In my opinion, the decision to restart the gambling machines is the right one. Agree 46%, disagree 30%.
The Finnish Government has decided to make budget appropriations in order to fully compensate Veikkaus Ltd.'s beneficiaries for the decline in Veikkaus's revenue from gambling in 2020. In my opinion, this is right. (The beneficiaries are represented by a number of organisations.) Agree 41%, disagree 38%.
SkyCity Shuts Down Auckland Casino as New Zealand Re-enters Lockdown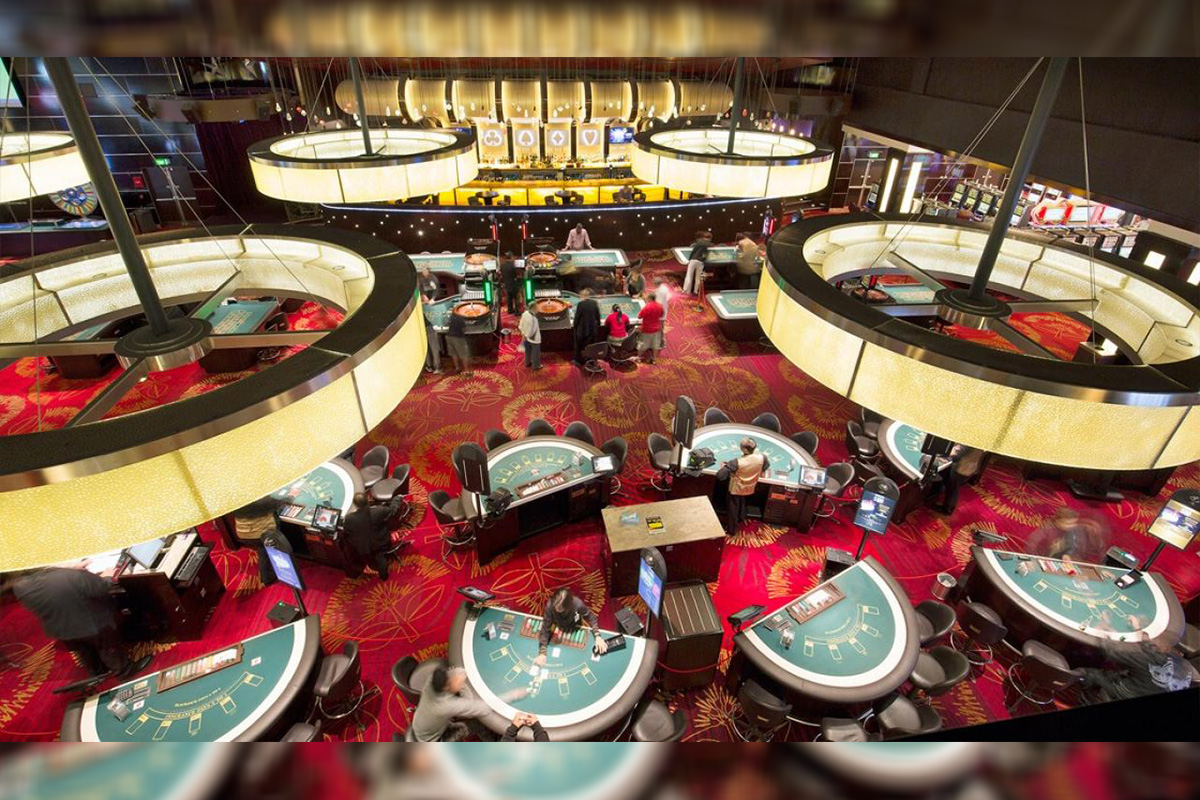 Reading Time:
< 1
minute
Casino operator SkyCity Entertainment Group has once again closed down its flagship integrated resort SkyCity Auckland, after the New Zealand government revealed four new cases of community transmitted COVID-19 on Tuesday.
The cases have come as a huge shock to the country, which only 24 hours earlier had celebrated 100 days without a single new locally transmitted case of the coronavirus. Auckland has immediately been placed back on Stage 3 restrictions for three days as a precautionary measure, with the rest of New Zealand on Stage 2. Under Stage 3 lockdown, bars and many businesses will be closed, gatherings restricted to 10 people and travel in and out of Auckland mostly prohibited.
SkyCity's casinos in Hamilton and Queenstown will remain open with social distancing measures in place.
"SkyCity is fully complying with this latest update from the New Zealand government. SkyCity is well prepared to respond quickly to these changes and is in a strong financial position to withstand the financial impacts of these temporary restrictions," Graeme Stephens, CEO of SkyCity Entertainment, said.
Guild Esports appoints MediaCom S&E to support global partnerships strategy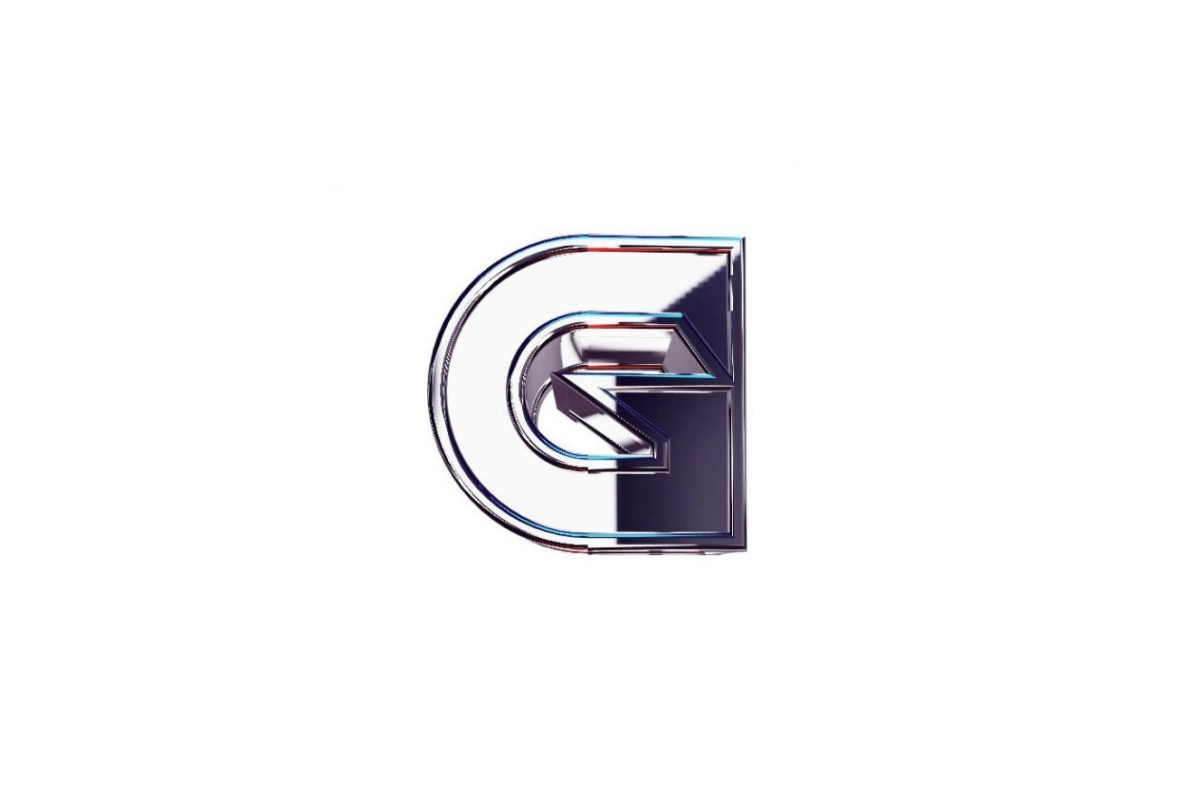 Reading Time:
2
minutes
Guild Esports (Guild), the global esports business headquartered in London, today announces the appointment of MediaCom Sport & Entertainment (MediaCom S&E) as the Company's first consultancy delivering Guild's commercial partnerships strategy.
Guild's appointment of the esports division of MediaCom, one of the world's leading media agencies, will support the Company across all aspects of its commercial proposition, development, and global go-to-market strategy for its commercial partners.
Guild Esports, which is co-owned by David Beckham, is bridging the gap between sports and esports with an academy-powered model and a brand that celebrates and harnesses the diverse and tribal loyalty of esports enthusiasts on a global scale. The Company's ambition is to build a culture of excellence around both its brand and digital presence and to develop a lifestyle cross-over brand suited to the fast-growing esports market. Globally esports is currently valued at US$1.1bn and is projected to grow by 42% to US$1.56bn by 2023.
Guild welcomes MediaCom S&E as an accomplished agency with a proven track record and a wealth of partnerships and esports expertise that will enhance and strengthen the appeal of Guild's expanding business. Guild's appointment of MediaCom S&E dovetails with the agency's recent expansion of its gaming business following recent work with Tencent, one of the world's largest investors into esports broadcasting and publishing, alongside Cartier, Piaget and Richemont.
Carleton Curtis, executive chairman at Guild, commented: "We are excited to be working with MediaCom to spearhead Guild's partnerships strategy. Their wealth of experience within the tech sector and their understanding of our core channels makes them a perfect fit in supporting the growth and establishment of Guild as one of the leading players within esports."
Michelle Tierney, Director of Commercial Partnerships at Guild, said: "We are at a pivotal moment with Guild poised for accelerated growth. This is an exciting time to welcome MediaCom S&E who can build on the momentum of our launch, foster partnerships and bring Guild to new audiences across the globe."
Misha Sher, global VP of MediaCom S&E, said: "We are delighted to be partnering with Guild at the beginning of their exciting journey. The popularity and appeal of esports as a cultural phenomenon continues to grow and Guild are perfectly positioned to capitalize on the momentum. Operating at the intersection of media, technology and culture, we know what's required to attract commercial partners in a new, digitally led world. We thank Guild for their trust and look forward to helping them build one of the industry's leading organisations."
Guild's inaugural teams for EA FIFA Esports and Rocket League debuted earlier this year and the Company will continue to scale into various esports disciplines over the course of the 2020/21 season. Guild's professional athletes can also expect to compete in the popular title Fortnite.
Evolution Selected for PointsBet US Live Casino Rollout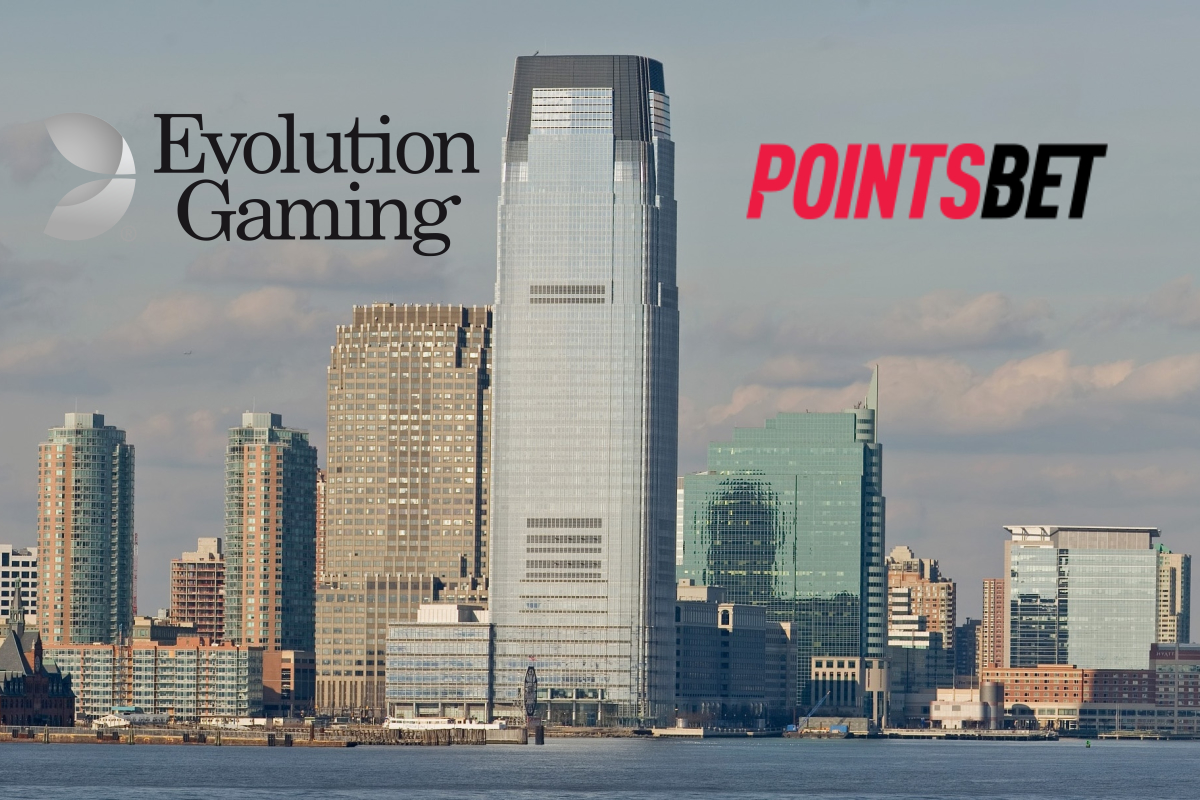 Reading Time:
< 1
minute
Evolution Gaming, leading provider of Live Casino solutions, announced today that it has been selected by PointsBet, a premier global sportsbook operator, for its rollout of Live Casino services in the US online gambling market.
Originally founded in Australia, PointsBet is currently operational in New Jersey, Indiana, and Iowa, offering both online and land-based sports betting. PointsBet entered the US market in July 2018 when it gained a commercial licence to operate as an online corporate bookmaker in New Jersey and commenced taking bets in the Garden State in January 2019. Since then, PointsBet has built a national footprint by entering into a number of other agreements to expand US operations into other states, subject to the passing of enabling legislation.
Evolution opened its first US Live Casino studio in Atlantic City, New Jersey, in August 2018. A second Evolution studio is currently under construction in Pennsylvania with go-live scheduled for H2 2020, as well as a third in Michigan, scheduled for go-live in 2021.
Commenting on the partnership, Seth Young, Chief Innovation Officer at PointsBet, stated: "We are thrilled to partner with Evolution Gaming to launch Live Casino technology in US jurisdictions, where we plan to offer our proprietary online casino platform. The addition of Evolution Live Casino extends the appeal of PointsBet's premium product in the rapidly growing US market."
Sebastian Johannisson, Chief Commercial Officer at Evolution Gaming, added: "Evolution's Live Casino portfolio offers PointsBet a rich mix of world-leading online Live Casino games including classic table games, online Poker variants that are big favourites with US players, and our new generation of award-winning, record-breaking game show games. In addition, PointsBet will have the option of exclusively branded dedicated tables and environments, should they require these."