Pariplay Poised to Reinforce iGaming Industry Leadership Role with Latest Show Stopping Tool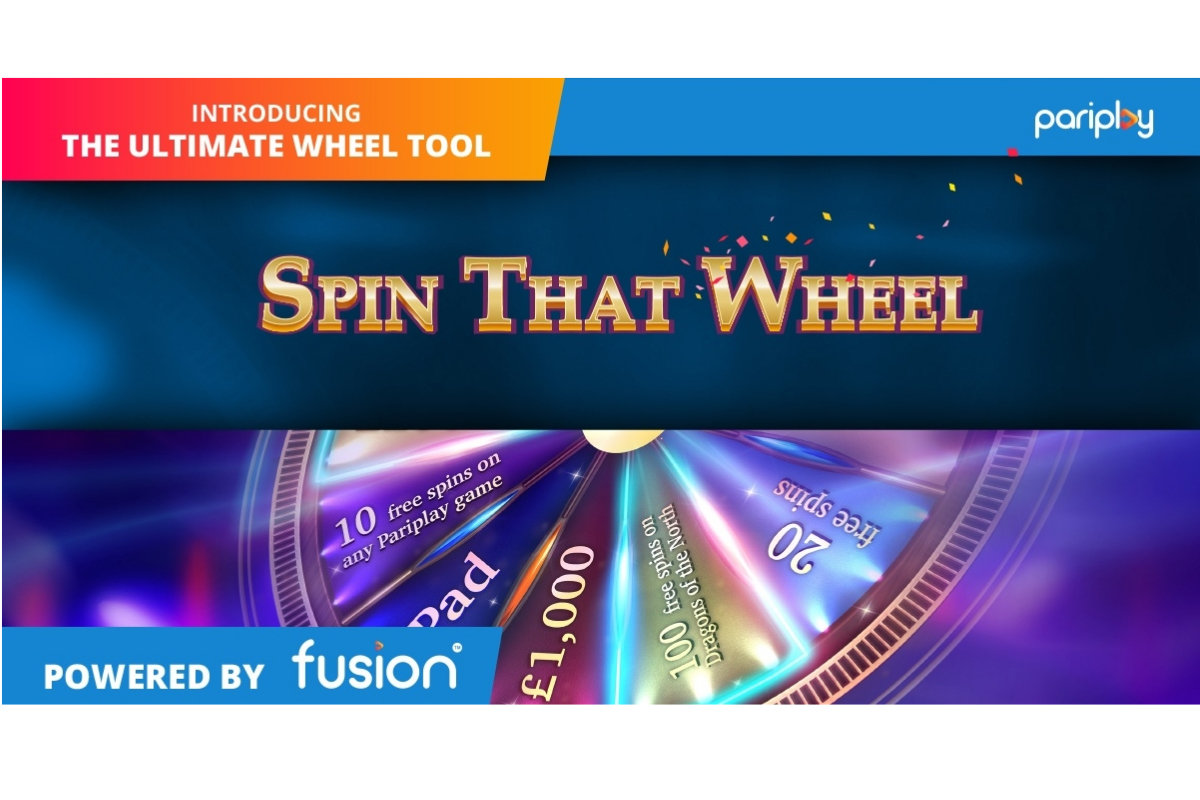 Reading Time:
2
minutes
Pariplay Ltd., the number 1 aggregator and content provider behind innovative products including the Fusion™ aggregation platform and the Ignite Studio development programme, has launched an exciting new Spin That Wheel™ feature that will mark the latest in a series of ground-breaking tools for operators to improve their acquisition and retention performance. The revolutionary new feature, which will be rolled out to Fusion-integrated operators in August 2020, firmly reinforces Pariplay's continued commitment to providing operators with essential marketing tools to boost their ROI, via its cutting-edge aggregation platform
Pariplay's most recent addition, Spin That Wheel™, is a follow-up to its groundbreaking Tournaments tool, which made its debut at ICE London earlier this year. Fusion Tournaments entered the market with tremendous success, bolstered by a leaderboards feature that spurred its early trial and adoption by eight operators in Pariplay's network, including Annexio, MrQ, BetShop, Tote, GVC, Betsson, Lottoland and Lottohelden. The feedback received from these partners has been overwhelmingly positive, driving the development of additional features that will enhance operator campaigns and further establish Pariplay's position as a market pioneer.
The Wheel tool is fully customisable and supports both Pariplay's extensive portfolio of proprietary games and those provided from third party providers. With no additional development required, operators can simply set up a new campaign through the tool's intuitive interface by defining its duration, prizes and qualifying criteria. Upon eligible game launching, all players need to do is spin the wheel and they will be instantly rewarded with the prize marked on the spot they land on. No spin or bet is required for a player to be able to enjoy the excitement of Spin That Wheel™, making it accessible to a wider audience. This out-of-the-box solution acts as a perfect complement to Fusion Tournament's focus on customer acquisition by providing a unique way of engaging and retaining players, effectively driving up lifetime value.
Savvas Fellas, Managing Director at MrQ, says: "Using the tournament feature from Pariplay with MrQ.com has enabled us to break out of the obvious and predictable promotional mechanics. We've gotten more creative with our segmentation. It's the simple but clever use of technology allowing us to manage cross-vendor tournaments, that makes Pariplay the ideal partner for our own dynamic business. We're equally excited by the possibilities of the new bonus wheel tool and what potential this could unlock for us across both our retention and acquisition marketing."
Vladimir Pavlov, VP Product at Pariplay, said: "We've been thrilled by the overwhelming positive response from operators towards Fusion Tournaments, making it their gaming tool of choice. As a follow through on our commitment to innovating and providing partners with game-changing solutions, we're happy to announce the upcoming launch of the Spin That Wheel™ tool. This unique new solution is just one of many in our new suite of exciting products and services to be introduced in 2020. As a leading games and technology provider, it's important for us to continue to drive the industry forward and focus on adding value, the goal behind any development we make."
Covid-19 Sets Back Romanian Gambling Industry by Five Years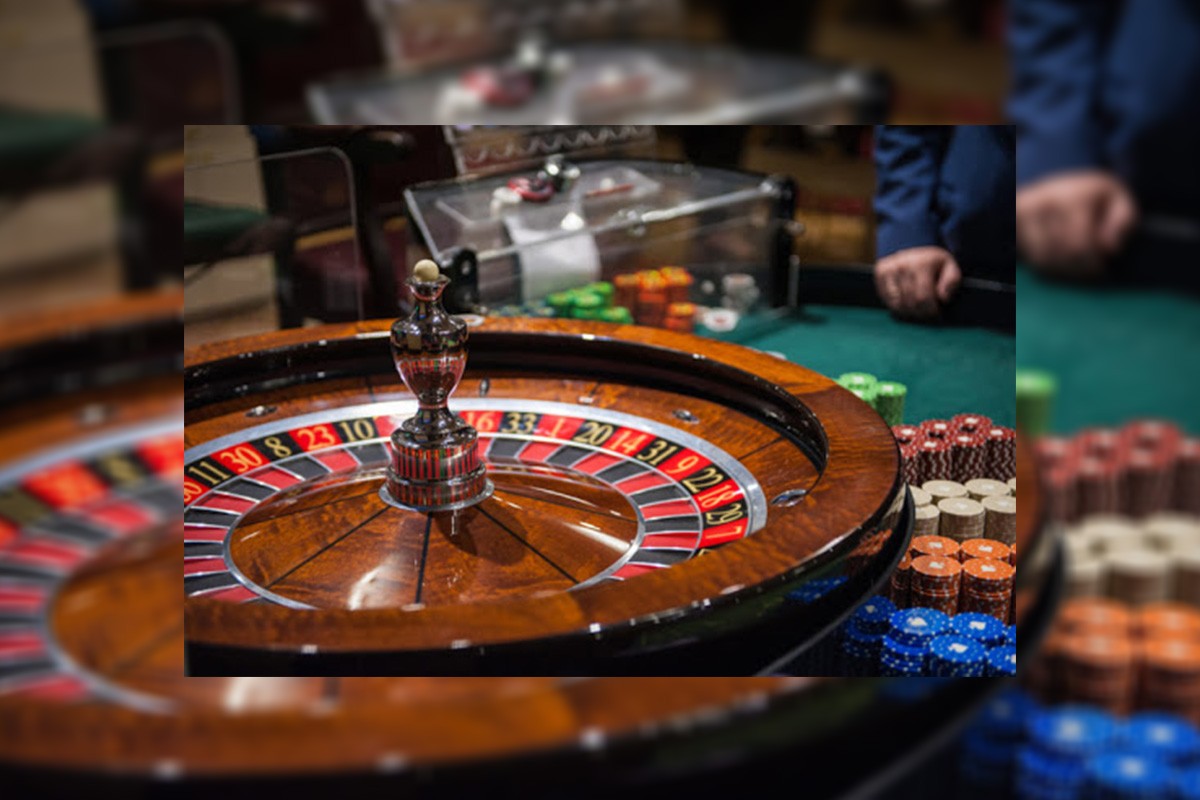 Reading Time:
2
minutes
Covid-19 pandemic has set back the Romanian gambling industry by five years, according to the data from the National Institute of Statistics (INS).
The Romanian gambling operators experienced one of the most severe declines of the last 30 years between March and May this year. The local gambling and entertainment industry fell by about 24% in March 2020 compared to the same period of 2015. The gambling sector's March turnover was only 57 % of February's. Then, in April and May, gambling businesses reported almost zero revenue.
"Given the situation, we made the necessary business continuity decisions and decided that the safety of our customers and employees was our main priority. We focused on the long-term business principles and we organized our activity so that we would be able to adapt as quickly as possible to the multitude of changes that occurred during this period. For example, over the past three months we went from 'closed until further notice' to being open round the clock and then back to limited opening hours (until 11 PM, later extended to midnight), and we hope to be able to return to our non-stop hours as soon as possible. During all this time, we've been focusing on communicating with our clients and employees, for whom we've taken extra health and safety measures. Maintaining communication with professional associations and the authorities for accurate information on the latest developments concerning gambling halls was equally important," Attila "Otto" Török, strategy director at Game World Romania, said.
According to the latest data provided by the National Gambling Office (ONJN), 250 gambling operators are currently active on the Romanian market. They contribute about EUR 600 million to the state budget every year. At the beginning of 2020, there were about 45,000 direct employees of the local gambling industry and a few other thousand worked in related and dependent fields.
"According to Romslot data, for each RON the Romanian gambling industry generates, the upstream and downstream industries – HoReCa, IT&C, security – generate another 5 RON," Török said.
He added that Game World currently has about 400 employees, while the parent group has a workforce of about 2000.
When talking about the biggest challenges the gambling industry is now facing, Török says these are related to the coronavirus pandemic and the health crisis, even though all operators have strictly implemented all the measures required by authorities to limit the spread of the virus.
Paf Lowers Player Loss Limit Even Further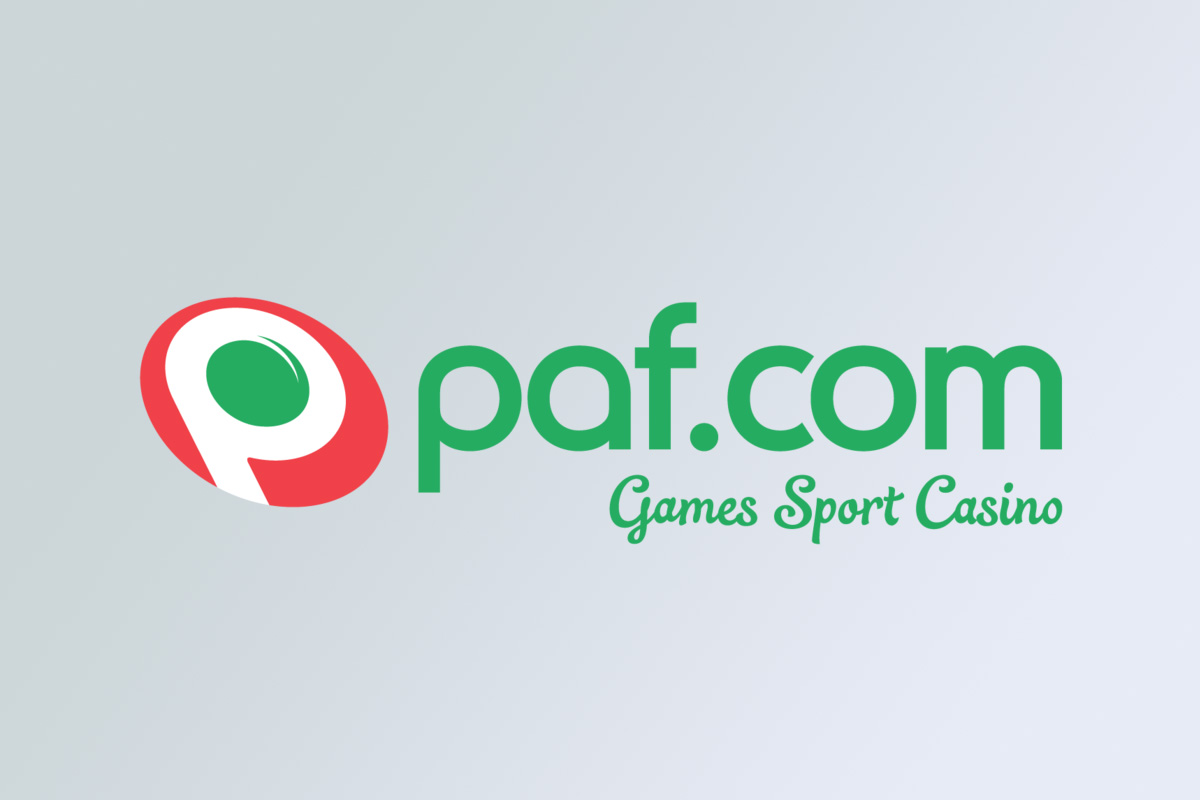 Reading Time:
2
minutes
Paf, the Åland-based gaming operator, has lowered its annual loss limit by another 5000 euros.
Paf is the first international gaming company in the world to introduce a maximum limit for the amount customers can lose in one year. The lowering of the loss limit strengthens the firm's commitment to responsible gaming.
When Paf first introduced the loss limit in 2018, it was set at 30,000 euros per year. Last year the limit was lowered to 25,000 euros and this year it is lowered even further to 20,000 euros.
"We are proud to have been able to lower our loss limit by as much as a third in just two years. We see that our maximum limit effectively stops big spending players and prevents the personal tragedies that can occur when huge amounts are lost," Christer Fahlstedt, CEO of Paf, said.
"We are now lowering the loss limit further to show that it is possible to survive as a gaming company without income from the biggest big players. We are a gaming company that sells exciting entertainment for adults without trying to squeeze the last drop of money out of them," Christer Fahlstedt, added.
The further reduction of the loss limit to 20,000 euros per year also means reduced revenues.
"Paf's income will decrease by approximately 2-3 million euros. It is a large sum of money for Paf, but more importantly it is good for our customers that we say no to it," Christer Fahlstedt said.
"We work in an industry that has enormous challenges. Paf has been a pioneer for a long time when it comes to responsible gaming and it is part of our mission to lead the way and be a positive agent of change. The lowering of the loss limit strengthens our leading position alongside the very small number of other gaming companies that have dared to adopt a loss limit," Christer Fahlstedt added.
Fnatic Announces the Appointment of New Chairman, Lucien Boyer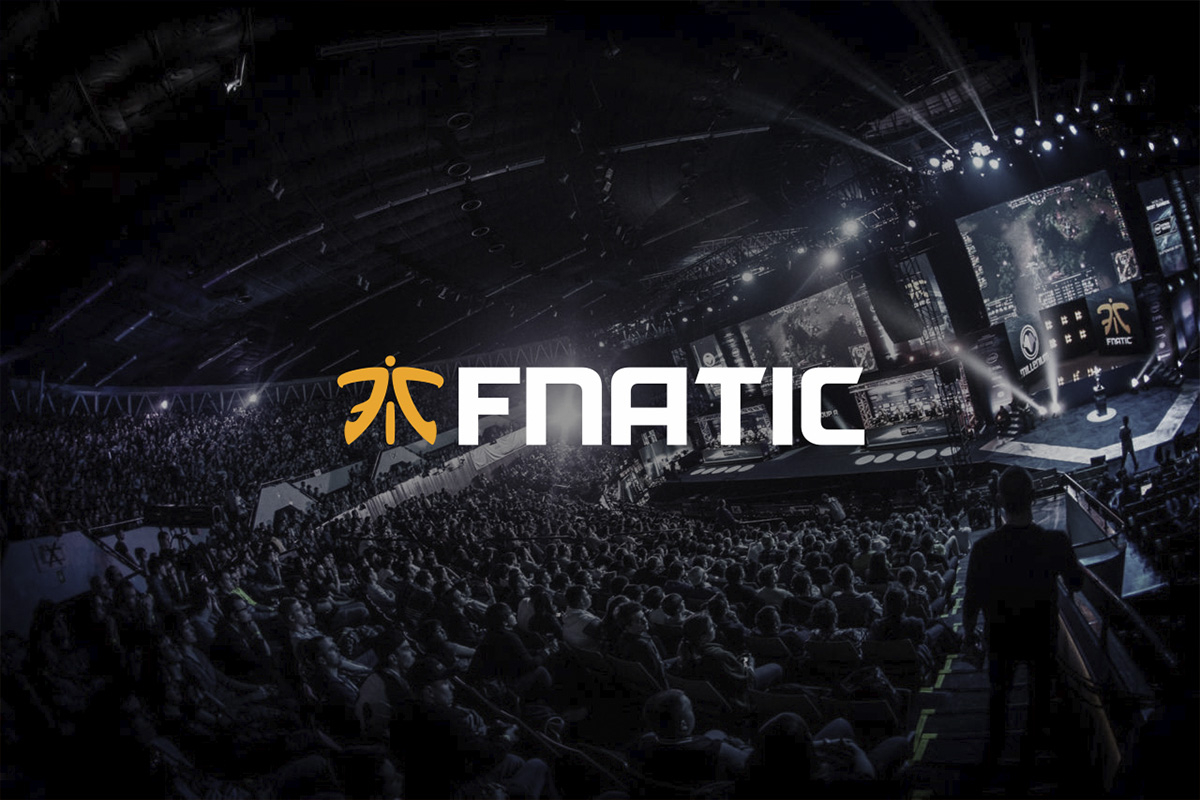 Reading Time:
3
minutes
Continues Role as Pace-Setter for Global Esports Performance with The Addition of Top Talent from the Sports and Entertainment Industries
Fnatic, leading London-based esports organisation, today announced the appointment of its new Chairman, Lucien Boyer, who brings decades of success and experience from the sports and entertainment industry. Additionally, the brand has brought on two new hires to support the continued growth of its talent and partnerships division: Soraya Sobh, Head of Talent Management and George Mead, Interim Partnerships Director. These impressive additions bolster the growing Fnatic leadership team to secure its leadership position in the world of esports.
"At Fnatic, we are always on the search for top talent across industries, and we are excited to welcome Lucien to leverage his deep expertise and network within the media and sports landscape," said Sam Mathews, Founder and CEO of Fnatic. "As a leader in esports performance, we are constantly working towards a more diverse and inclusive future, and we pride ourselves on being an equal opportunity employer as we continue to grow our business in 2020 and beyond. The team looks forward to working closely with both Soraya and George to ensure Fnatic continues to be at the top."
As the Chairman, Lucien will help support the company's next phase of growth, advance and develop the brand internationally and continue driving relationships with key stakeholders in the media and entertainment landscape. He is recognised as one of the leading experts in sports and entertainment marketing and is an industry pioneer in sponsorship activation, branded content, experiential marketing, fan engagement and social entertainment. Lucien is co-founder of Inspiring Sport Capital and Chairman of Global Sports Week, an annual international sports event that connects diverse leaders to shake, shape and share the future of the sport economy. Prior to that, Lucien was the Chief Marketing Officer at Vivendi, the leading integrated media, content and communications group and the Global President and CEO of Havas Sports and Entertainment. Lucien will succeed Nick Fry non-executive Chairman, who will remain as an advisor to Fnatic.
"I am humbled to join a highly successful organisation led by such a visionary founder and CEO," says Lucien Boyer. "There is no doubt that esports represents the most promising new frontier for sports, bringing it closer to the entertainment world. I believe that my unique mix of experience and leadership in brand, sport, media and the entertainment business will help guide Fnatic through the next stage of its success story."
Lucien's appointment builds on other reinforcements Fnatic has made to its leadership and management teams this year, particularly in the talent and partnership verticals. Soraya joins Fnatic to continue building out the internal talent management function. Previously, she ran her own artist management agency where she worked with well-known creators such as Above & Beyond and Benny Benassi. This experience, coincided with her entrepreneurial spirit, provides the perfect blend to ensure Fnatic remains the destination of choice for all the best pro-gaming, creator and influencer talent in esports. Soraya is also a recent winner of the Women of the Future (Media) award sponsored by Aviva, and is a previous Music Week 30 Under 30 rising star.
George joins Fnatic following an extensive career with Beko, leading global brand management and partnerships where he spearheaded the Beko #EatLikeAPro campaign with FC Barcelona and UNICEF, which received a series of international industry awards. As Fnatic continues to secure notable, global brand partnerships, George's prior experience of working with iconic brands and major sports teams brings a strong, knowledgeable perspective to the organisation. With the increased interest of non-endemic brands looking to partner with esports or gaming organisations, George offers an experienced outlook to the table.
"In a young industry and community such as gaming, there are many opportunities to differentiate," continued Mathews. "At Fnatic, we're utilising our talent to continue creating a competitive advantage among the biggest brand holders in esports, music and entertainment. Each new hire supports our brand's larger mission of seeking out, leveling up and amplifying performance-led creators, players and brands for the years to come."