A promising new partnership between Tecnalis and Endorphina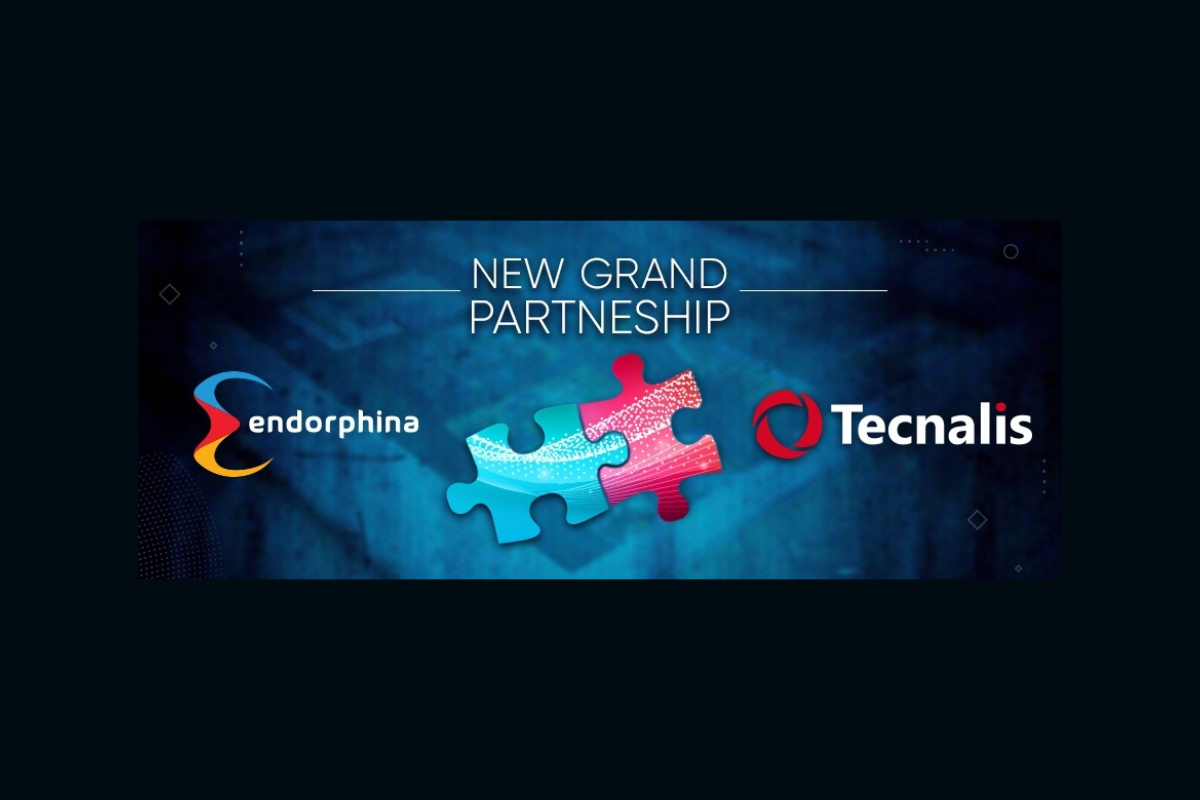 Reading Time:
2
minutes
Some bright news came to us in the iGaming industry this month, and it's that Tecnalis is now partnering with Endorphina Games. We're more than confident that this partnership will be mutually beneficial and prosperous. The market is clearly growing in the LatAm market, and this partnership will definitely be able to benefit all those involved.
Tecnalis is a software company that offers the most attractive online gaming platform of its kind: Alira. It has become the leader in the Spanish online gaming market and has also firmly established itself in the Latin America market. Through Tencalis' top tier platform, Endorphina's entire portfolio will achieve a huge milestone by becoming available in the Spanish and LatAm markets as well. This would allow gamers around the globe to play Endorphina's newest slots such as Chance Machine 100, 2020 Hit Slot, Dia De Los Muertos, The Rise of AI, and more. Endorphina is famous for designing trendy games to fit different markets according to cultures and current popular social phenomenons. With this partnership, there's no doubt that their games will be warmly welcomed by players in the LatAm region.
Zdenek Llosa, Sales Manager at Endorphina, shares on this partnership:
"At Endorphina, we could not be happier to have integrated our games catalogue with Tecnalis, the leading platform in Spain and with a strong position in the Latin American market. Our high-performance content such as, Hit Slot 2020, Asgardians, The Lucky Streak series, Aus Dem Tal and our latest creation Сhance Machine 100 will be accessible soon to the Spanish and Colombian market followed by the necessary certification. Such a partnership will strengthen the status of both Tecnalis and Endorphina as the leading companies in the industry."
Alejandro Serrano, COO at Tecnalis, shares:
"At Tecnalis, we are proud to have Endorphina as one of our integrated content providers. They are a studio with a wide game portfolio, focused on a state-of-the-art innovation and attractive themes. Endorphina has a talented technical team which we are really comfortable to work with. We've been partners for years offering their games to our Malta licensed operators and we are sure that their new Colombian certification will increase both companies' growth in Latin America."

A royal new Endorphina addition – Chance Machine 40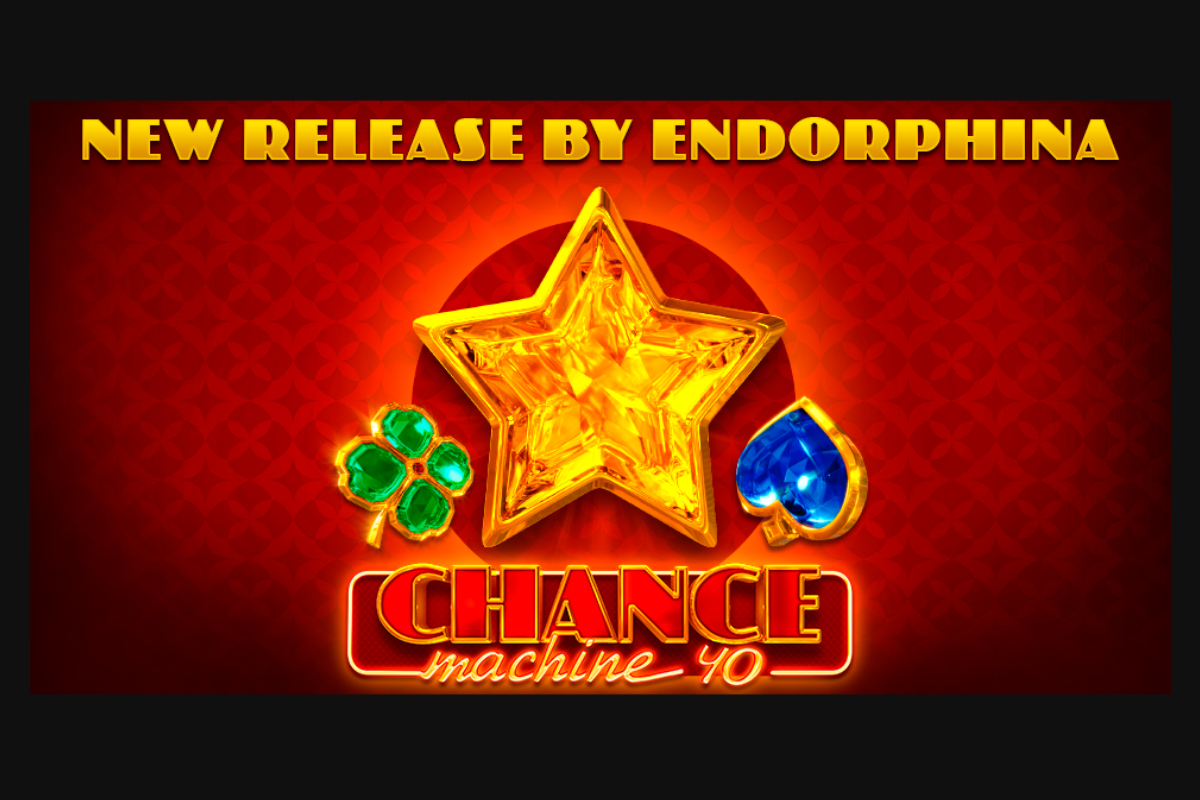 Reading Time:
2
minutes
Endorphina has just released its brand new and royal Chance Machine 40 – showing off its star-shaped jewel glistening with outstanding individuality, uniqueness, and class. This autumn, Endorphina is bringing their players a highly exquisite slot that's ready to dazzle and impress all its players.
This time, it seems the popular gaming provider created a royal crown with a star-shaped jewel that everyone around the world wants to get their hands on. What's the catch? This royal crown's star-shaped jewel will only let the bravest, most dignified player experience the real value of perfection.
Endorphina's 5-reel, 4-row, fixed 40-lines online slot game Chance Machine 40 is a true jewel in its portfolio.
This royal game lures players into an exquisite and respectable environment where there are no set backs, just mad comfort, jewels, and great wins.
The major symbols of this game are kept under seven brilliant locks. After all, Endorphina knows how precious its crown's star-shaped jewel is. It's a true test to see who is the most worthy, of course.
The Crown acts like a wild symbol that appears on 2,3 and 4 reels and substitutes for all symbols and expands vertically to complete the combination, keeping players engaged. There are two different scatter symbols that count on any position on the reel. Players can also gamble in this classic Risk Game. Choosing a card from the four cards dealt on the table, players can increase their win up to 10 times.
Endorphina's CEO, Jan Urbanec, shares about the new release, "Since our Chance Machine series has been gaining great popularity among Endorphina players, we're following up with a worthy continuation – Chance Machine 40! It's those small and careful detail changes that deliver a great and polished game – https://endorphina.com/games/chance-machine-40»
How long will your players take to experience the value of true perfection? Will our crown's star-shaped jewel approve?
Endorphina enters the Croatian market!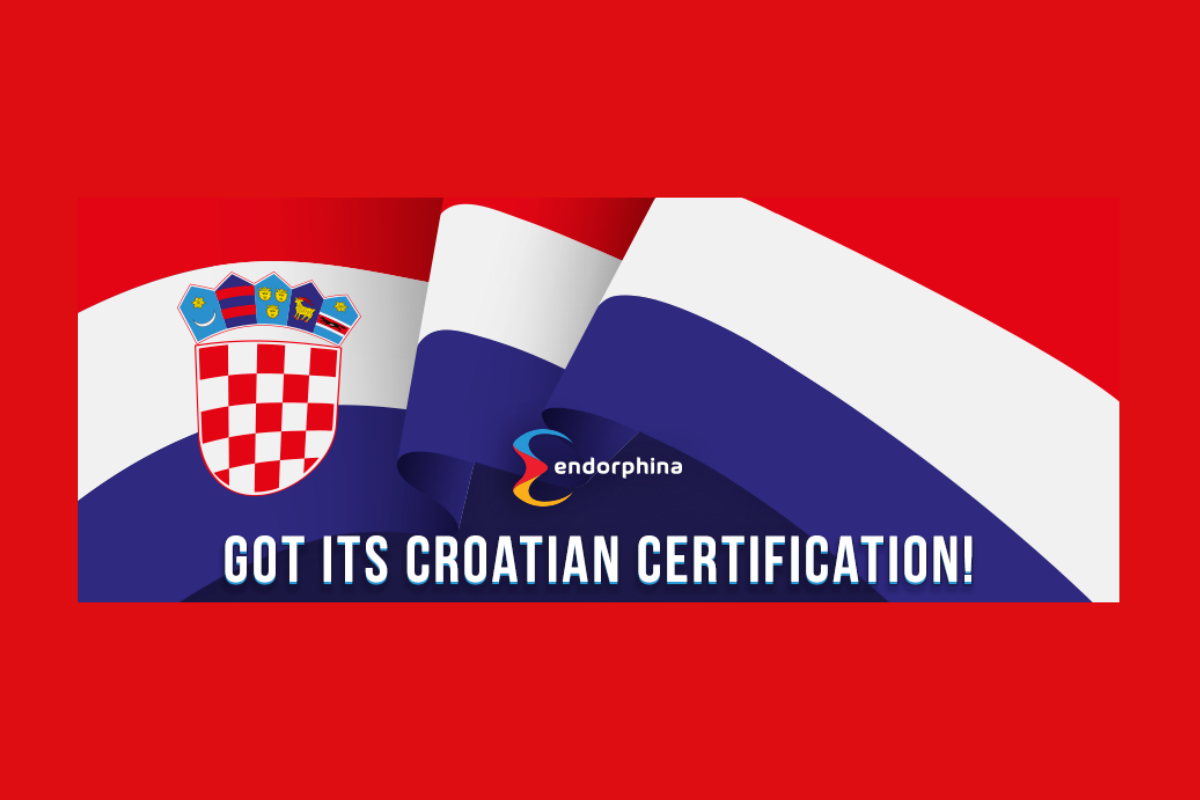 Reading Time:
2
minutes
The trendy and creative Endorphina Games is not slowing down at all when it comes to their march around the globe. In addition to their recently acquired ONJN license in Romania, they've just conquered another new market – Croatia.
Sprawled along the Adriatic shores, the Croatian gambling market is a promising niche in global gambling. The country has transparent laws, a clear taxation system, and is of high interest to the world's leading iGaming brands.
Endorphina had to be included. Their popular titles such as the Lucky Streak series, Book of Santa, Asgardians and the others will be soon available for the Balkans players, thanks to the thorough testing done by GLI. Now they can enjoy colorful and entertaining graphics together with a guaranteed well-established mathematics with beloved features and consistent, stable behavior of the games.
CEO of Endorphina Jan Urbanec commented on the newly obtained certification:
"As the demand of Endorphina's games is growing in new markets, we are expanding our portfolio of certified games to the Croatian market. We can confirm that our games are now compliant with the Croatian regulations. Our portfolio is a great match for the Croatian players, especially our hits like "Chance Machine 100" and "Book of Santa". We expect that these games will bring in great revenues to our customers."
The Croatian online gambling markets keep on evolving, attracting more and more players, operators and providers. The volume of business is also increasing exponentially. It seems they already have a client in this special region as well – Germania.
Germania is a popular gaming platform operating across Croatia. A few words from Germania's Online Casino Manager Tomislav Smolčić: "We are very happy and honoured to be the first to offer players the popular Endorphina games, such as The Book of Santa, Chance Machine 100 and my favorite Cash Tank. These games are high-quality and include lots of features. Their games will be something new and exciting for this new market and I'm sure our players will love it!"
Sales Director of Endorphina Kirill Miroshnichenko spoke on the first partnership in the Croatian region:
"I'm happy to announce that we are entering a new market. We believe that Croatia will be one of the biggest regions for us. We decided to enter the market with our good friend Germaniasport.hr who now has our games and is ready to welcome you to visit and play our games there. I would like to separately thank my friend and good partner Tomislav for such a smooth cooperation and professional approach"
A race for survival in Endorphina's new 100 Zombies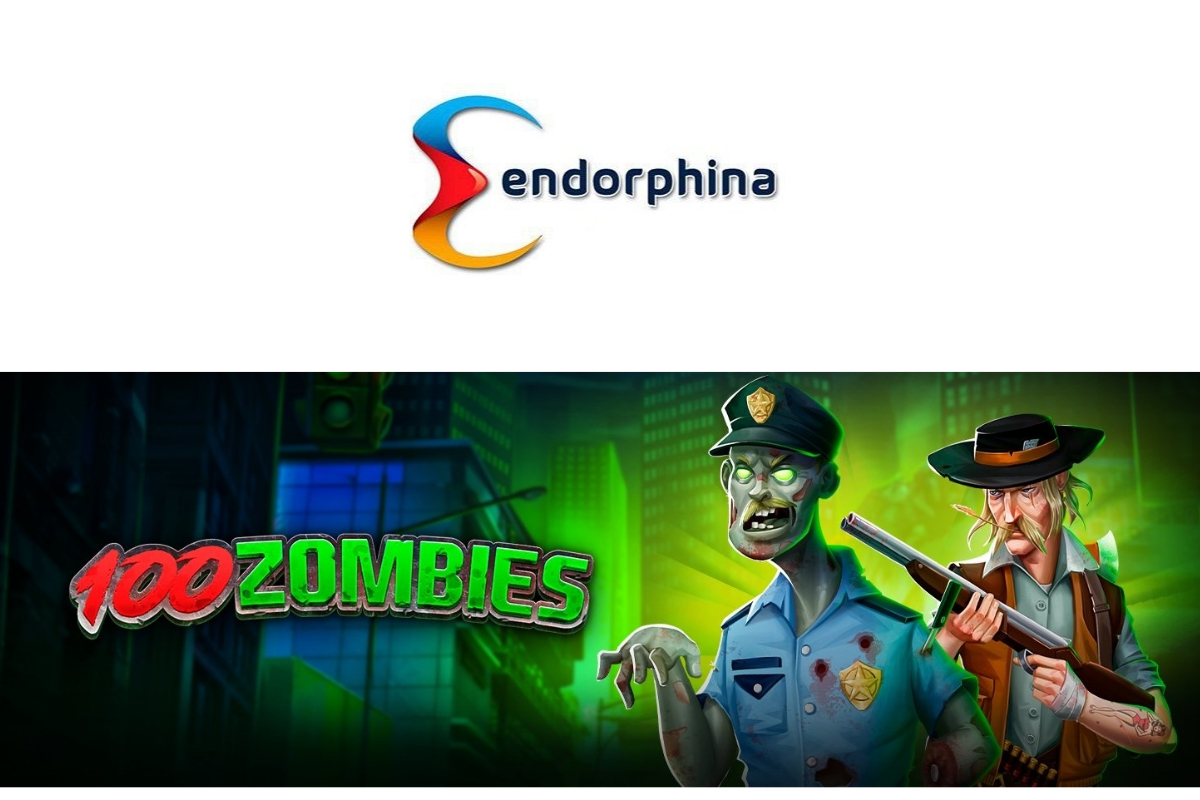 Reading Time:
2
minutes
Welcome to the beginning of the end!
Endorphina invites its fans to go inside of its spooky new slot that's being released just in time for the Halloween season! For those who love spooks and scares, this zombie apocalypse will be incredibly entertaining as long as they stay alive. Players will enter a world where local scientists tried to cure people of their illnesses but instead, accidentally turned them into 100 cunning and vicious zombies.
100 Zombies is a 5-reel, 4-row slot with 100 pay lines, that has stacked wilds and a free spins feature. The symbols are typical characters that possible to find in real zombie apocalypse: the gang of brave fighters – an old grumpy man, a young fearless male and an adventurous girl. Against them are all kinds of zombies. The vault is a wild symbol that substitutes for all symbols, except for the scatter. The biological hazard sign is a scatter symbol. 3 scatters will give you 10 free spins with stacked wilds. The free spins could be also retriggered.
As always, the players have a chance to double their win up to 10 times, because 100 Zombies also include a classic Risk Game. This familiar classic feature that's available in every Endorphina game never fails to disappoint.
Jan Urbanec (CEO of Endorphina) shares his thoughts on the upcoming release: "Our 100 Zombies slot will come in at the perfect time for players to get into the chilly Halloween mood. Our team has put together the best frightening HD graphics to give anyone the full experience of the zombie apocalypse."
100 Zombies https://endorphina.com/games/100-zombies is the newest, thrilling slot by Endorphina that engages players to feel bursts of shock, adrenaline, and uncertainty as they fight for survival.
These creatures of the living dead do not rest. They will not stop. And they are coming.
Interested in this spooktacular slot? Contact Endorphina or take a look at their website at https://endorphina.com/contact-us