New Historic MTG Format Promises to Be Big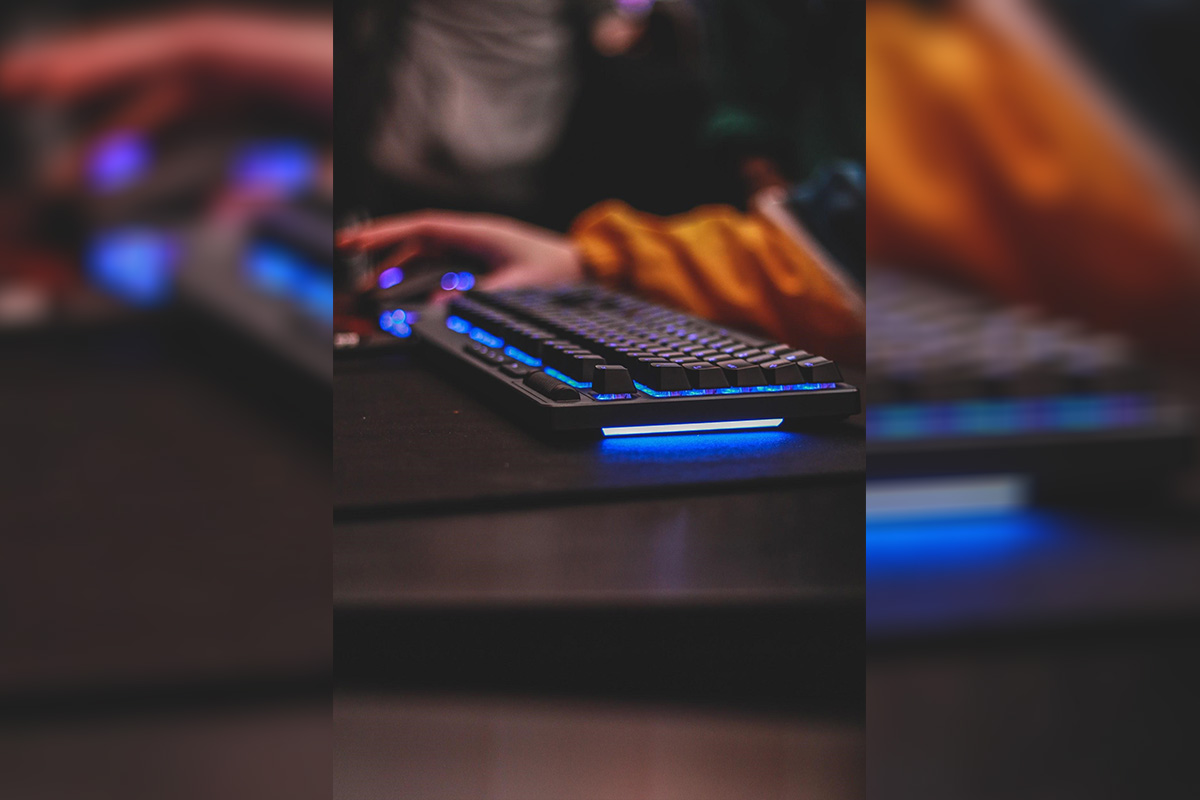 Reading Time:
3
minutes
Wizards of the Coast Create a Historic Format
Wizards of the Coast have long been at the very front of developing products in the digital collectible card game segment. With their changes to the MTG Arena Open format, the company is yet again consolidating its status as a leader. WotC has offered all sorts of no deposit bonus options for new players in the MTG Arena game, allowing you to boost your standing in the game by acquiring new packs for free and exploring new strategies with the cards you have.
But now the company wants you to be able to feel a little more competitive when you play against the top crop of players. Let's take a look at the changes that the Wizards so handily have introduced for the sake of your and our entertainment.
Changing the MTG Arena Open Format
The MTGA Open kicks off on August 1 at 10 am CT allowing players to participate in one of the most competitive gems the card game community has seen to date. The players can choose the entry fee: to pay 20,000 gold or if they prefer, 4,000 gems, whichever is handy. MTG wants you to have the best chance of securing some prizes while you are part of the competition.
There have been quite a few changes, many of which you should definitely look forward to, as they would have an impact on the upcoming MTG Arena open event. For example, Magic is issuing a specific ban on July 13 and adding over 500 Jumpstart cards to their Historic format as early as July 16, offering you a chance to try something different.
How Is the New Format Different?
The Wizards of the Coast love to keep things under tight wraps, but that shouldn't really worry you, as the format will be familiar. Looking at the previous event, it was held over the course of two days and featured gem payouts as the rewards in the first leg of the competition. However, for the second day, players can look forward to cash prizes.
The format of the previous one was a bit anticlimactic, too, with just a simple best-of-one Standard mode, but the Historic format may change things up quite a bit. The Historic format will run in a Bo5 and boil down to seven wins and three losses overall.
How to Participate in the Upcoming MTGA Open?
Participation in the event is already stirring some buzz on social media. Thankfully, Wizards of the Costs have held out on no details. Anyone who is at least `18 years of age or older will be able to sign up with their Wizards of the Coast account and take part in the action. You can use your Wizards i-Payout account or DCI number to register.
Now, while not all the details about the event have been released just yet, this is expected soon enough. The details about the MTGA Open are expected with the July's State of the Game. What's known so far is that there will be an update before July 16, or so sources suggest, that will bring over 500 Jumpstart cards which will also be featured in the Historic format.
MTG Shaping as a Competitive Video Game
MTG has long been one of the most competitive card games out there. With the arrival of the digital version, though, Wizards of the Coast have proven that they can create a competitive product that will be played both digitally and in person, something that has happened.
WotC, though, is continuing to push their footprint and whip up excitement for competitive Magic Arena: The Gathering. The company has teamed up with ELEGUE and has announced several high-profile competitions.
MTG is one of the most skilled-based games there is and as such, there is certainly a huge element of knowledge to it. Accumulating all that knowledge is of course a matter of always being in the known of new and upcoming cards and patches. The meta will change rapidly, but with some consistency, you will be able to master it.

BMM Testlabs showing strong growth in Netherlands and Greece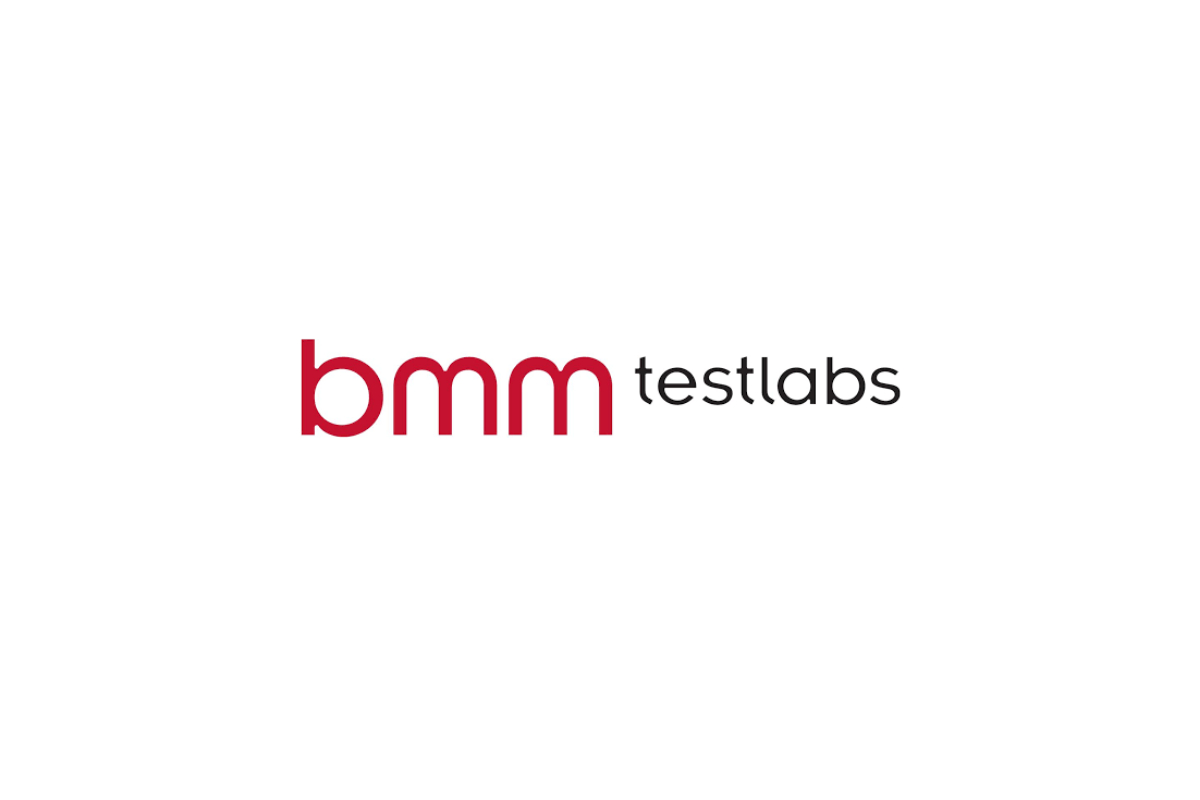 Reading Time:
< 1
minute
BMM Testlabs, the world's best gaming testing laboratory and product certification consultancy, is accelerating its growth within the European market with an emphasis on the Netherlands and Greece.
Deion Williams, Director of Technical Compliance, BMM Testlabs Europe and South America, commented, "We are optimistic for what 2021 has in store for our European market. On the heels of our recent approval for the Greek casino market, we are already witnessing an uptick in business activities. The Netherlands is also proving to be another dynamic market, where we are actively engaging with our partners who are expanding their iGaming services. This is a truly exciting time to be part of BMM in iGaming."
BMM has helped regulators, operators, and suppliers navigate the global regulatory landscape since its inception, having written the first set of iGaming standards for the Kahnawake (Canada) in the early 2000s. Known for its competitive pricing and testing efficacies, BMM has been paving the way as the global independent test lab of choice, helping manufacturers and software developers expand their products, services, and solutions into both current and emerging markets for nearly four decades. As companies look to widen their international footprints in Greece and the Netherlands, BMM's expertise is second to none.
Williams closed, "BMM has conducted inspections for the land-based industry in the Netherlands for many years, and is very familiar with both the market and the regulatory approach of the KSA, including their adoption of existing industry standards for their iGaming regulations. Our experienced and knowledgeable experts are prepared and ready to engage with suppliers interested in entering the Netherlands iGaming market. We want to encourage suppliers to meet with our team of industry experts to see how we may align our world-class solutions with their technical compliance needs."
Handling Player Disputes with Non-Licensed Operators: Online Poker Case Study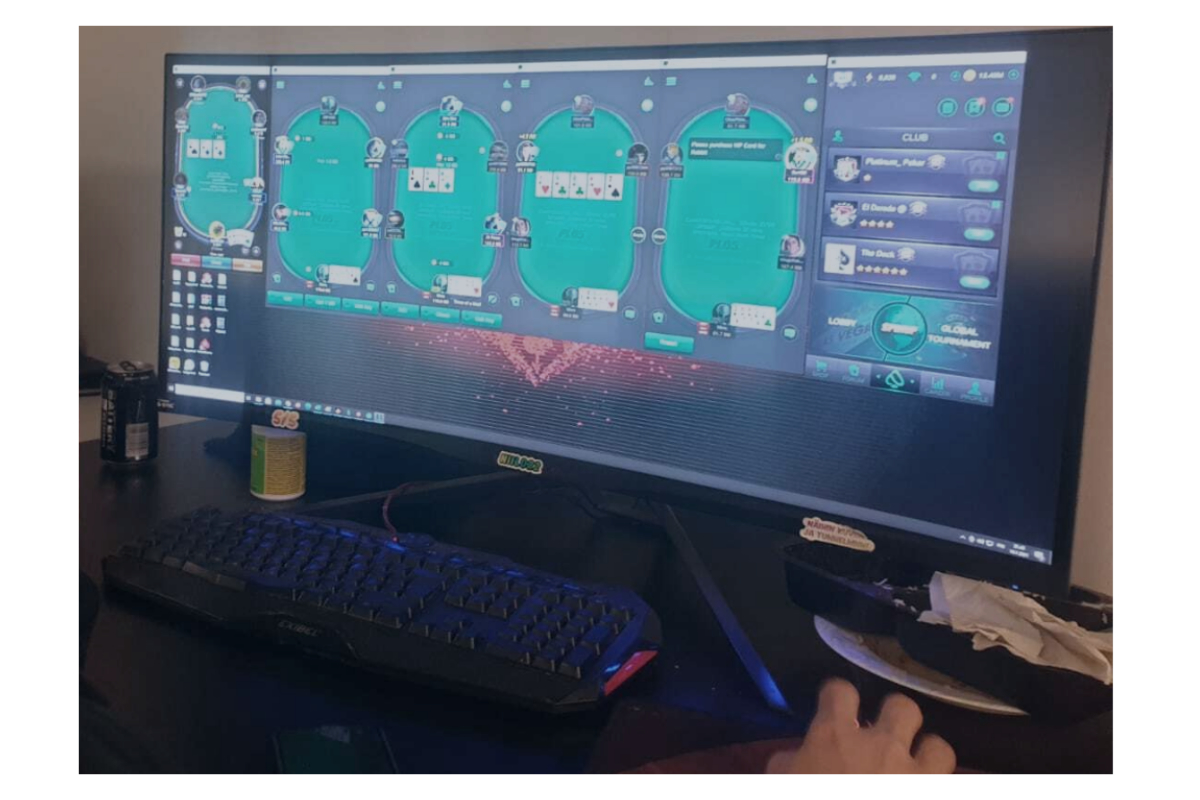 Reading Time:
3
minutes
At brick and mortar casinos, poker players can get into all kinds of disputes ranging from the wrong amount of rake taken from a poker pot to someone breaking the rules at the table. The procedure for solving the dispute goes as follows: The floor is called to evaluate the situation and then a final decision.
It's easy to notice most cases of a player breaking the rules when you have security cameras all over the place. At online poker tables, the situation is different though. You can't see what the players are doing at their computer while playing cards. Recently, cases like using various tournament hand charts or real-time assistance software during gameplay have been discussed widely in the poker community. While it's almost impossible to completely prevent those, handling player disputes should be relatively straightforward in case someone is found cheating. You ban the cheater and reimburse lost money to players who have played at the same tables with them.
What if you're playing on a non-licensed poker room instead? The case gets much more complicated right away. While every operator has interest in protecting their players from cheating at the tables, having any kind of guarantee of that is nearly impossible. Worse yet, if affiliates are working with non-licensed operators as well, they might get into a tough spot if their players lose their money in against colluders or users of RTA software.
In this article, team members of Beastsofpoker.com discuss various aspects of solving player disputes as an affiliate and what kind of safety measures you should have with non-licensed poker operators. Let's start with monitoring the games:
Monitoring the games for potential risks
The most common cases of fraudulent activity at the online poker felts are collusion and use of prohibited software. The third significant risk is the counter-party risk on unlicensed poker clubs. Depending the rules of the poker room, players might be able to use software like trackers during gameplay but any software that directly assists you in the decision-making is strictly out of question.
Collusion
Detecting collusion is much easier than detecting real-time assistance software usage, especially if the colluders do not use sophisticated strategies to hide what they're doing. By monitoring a cash game or tournament table for 10-20 minutes, you can usually notice if something doesn't add up with players' actions.
Forbidden software
There's not much you can do as an affiliate for detecting forbidden software unless you happen to play the games regularly and notice weird patterns by yourself. RTA users might try to play on licensed poker sites as well, so this risk is present no matter where you choose to play online poker. The only practical way to prevent your players from getting abused is to make sure the gambling operator has a security team to monitor the games for these cases.
Before you choose to promote a certain brand or an online poker club, it's recommended to do a bit of research. Browsing through a few internet forums is not enough in this case. You should reach out to players and other affiliates on how it's like to work with this brand, and if possible, meet the people behind the brand in person. Even after everything seems to click on paper, you might have to give your players a guarantee on their deposits, which can obviously be a big risk. Still, you don't want to end up in a situation where a player has a dispute and nobody is able to reimburse them or handle the complaint properly.
Leveraging industry relationships to solve disputes
We've countered several cases where players have been unable to claim their winnings from a poker room. On licensed poker sites, the cases are usually about the player breaking some of the site's T&Cs, which results in their winnings being frozen or the operator being shut down due to running out of cash.
While there's counter-party risk in every business, with non-licensed operators the players will have a hard time to get reimbursed in case the operator runs out of money or refuses to pay a player if they conclude some T&C s have been broken, since there's no regulatory body to handle the disputes. This leaves affiliates with just one option with player disputes: Negotiating with the operator.
From player's point of view, having their account opened under an affiliate brings added safety. If something goes wrong with the gambling operator and the player feels like he is out of luck, the affiliate can try negotiating with the operator to get things sorted out. Again, there are no guarantees that the negotiations end up with a satisfying result for all parties involved. Yet, it's definitely worth a try.
Final words
In general, preventive measures are easier to set in place than and preferrable to handling player disputes & trying to fix damage that has already occurred. As an affiliate, you should be prepared to help your players with any disputes, whether they were abused by other players breaking the rules or an operator confiscating their winnings. Lastly, it's never a bad idea to keep up-to-date with the latest dispute resolutions procedures by following industry news.
Gaming Americas Weekly Roundup – January 11-17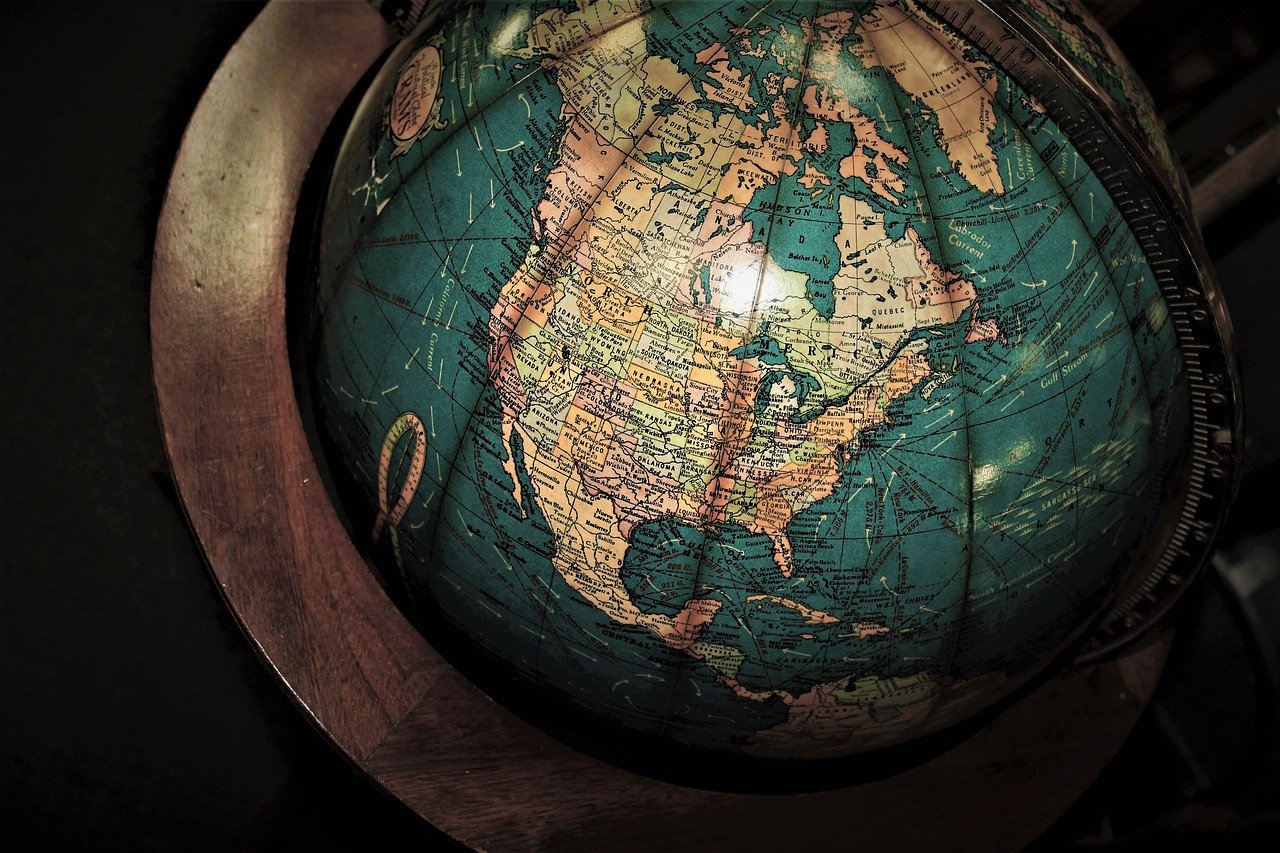 Reading Time:
3
minutes
Welcome to our weekly roundup of American gambling news again! It was again an eventful week in the USA, despite the still-active virus attack.
Here, we are going through the weekly highlights of the American gambling industry which include the latest news, new partnerships and new appointments. Read on and get updated.
Latest News
Online casino content provider Pragmatic Play has expanded its presence in Latin America through the launch of its slots and live casino products with Boldt's Bplay brands in Argentina and Paraguay. Players registered at Bplay.com.ar and Bplay.com.py, are now able to enjoy leading slot titles such as Wolf Gold and Sweet Bonanza, as well as all Live Casino offering including its latest Game Show release – Mega Wheel.
Boyd Gaming Corporation has announced that it awarded more than $145,000 to non-profit organisations across the country in the Company's annual holiday competition "Wreaths of Hope." More than 135 non-profit organisations participated in the 2020 competition, decorating wreaths that were displayed online and at Boyd Gaming properties nationwide. Winners were decided directly by Boyd Gaming customers, who were invited to vote for their favourite charities online and in-person at select participating properties.
Partnerships
Shift4 Payments and Sightline Payments have entered into a strategic partnership to power online gaming and sports betting for casinos and sports venues. This partnership between the two leading fintech companies will deliver a seamless payment experience for patrons of hospitality, online/mobile gaming, on-premise gaming and sports betting venues. Sightline's online/mobile gaming and betting solutions complement Shift4's end-to-end payments offering to deliver an all-inclusive payment ecosystem for casinos, sports venues and other hospitality businesses.
BetRivers.com has entered into an exclusive content deal with former NBA coach George Karl. The new partnership makes George Karl an exclusive sports betting endorser of the BetRivers brand. Coach Karl will serve as the company's brand ambassador and spokesperson and will be engaged in great upcoming promotions and events on BetRivers platforms.
Global esports organisation Gen.G has partnered with McDonald's Southern California franchisees to organise a series of esports initiatives focused around Los Angeles, San Diego and Palm Springs. Specific events will include a multi-week play-in tournament for employees only and a three-day NBA 2K21 All-Star tournament to determine the best young players in Southern California.
Scientific Games Corporation has extended its existing seven-year instant games and hybrid lottery games contracts with Loto-Québec through 31 January 2022. Scientific Games is a trusted supplier to Loto-Québec for more than five decades, recently celebrating the Lottery's 50th Anniversary and employing generations of workers from the east Montreal area of Québec. Scientific Games, creates and produces games for Loto-Québec and four Canadian provincial lotteries from its Montreal, Quebec manufacturing facility.
Appointment
Gaming and Leisure Properties Inc. has promoted Steven Ladany to the role of senior vice president and chief development officer. In his new role, Steven will lead the Company's ongoing merger, acquisition and development efforts. Steven joined GLPI in September 2014 as Vice President, Finance and served in that role until March 2019, when he was promoted to Senior Vice President, Finance.
Compliance
Churchill Downs has secured approval for sports betting in Tennessee. Churchill Downs drew approval from the Tennessee Lottery's Sports Wagering Committee, joining FanDuel, BetMGM, DraftKings and Tennessee Action 24/7. Churchill Downs' sportsbook, BetAmerica, is rebranding as TwinSpires. BetAmerica is live in New Jersey, Pennsylvania and Indiana.
Australian operator PlayUp has expanded its footprint across the US by acquiring a sports betting license in New Jersey. This is the second market access agreement that PlayUp has announced after the recent acquisition of their Colorado license. To gain the license, PlayUp entered into a multi-year deal with FR Park Racing (FRP) which is the sports wagering certificate holder and operator of the Freehold Racetrack. FRP is owned by Pennwood Racing, and the ultimate 50/50 partners of Pennwood are Greenwood Racing, Penn National Gaming, and Parx Casino.