Zitro And BetConstruct Announce New Partnership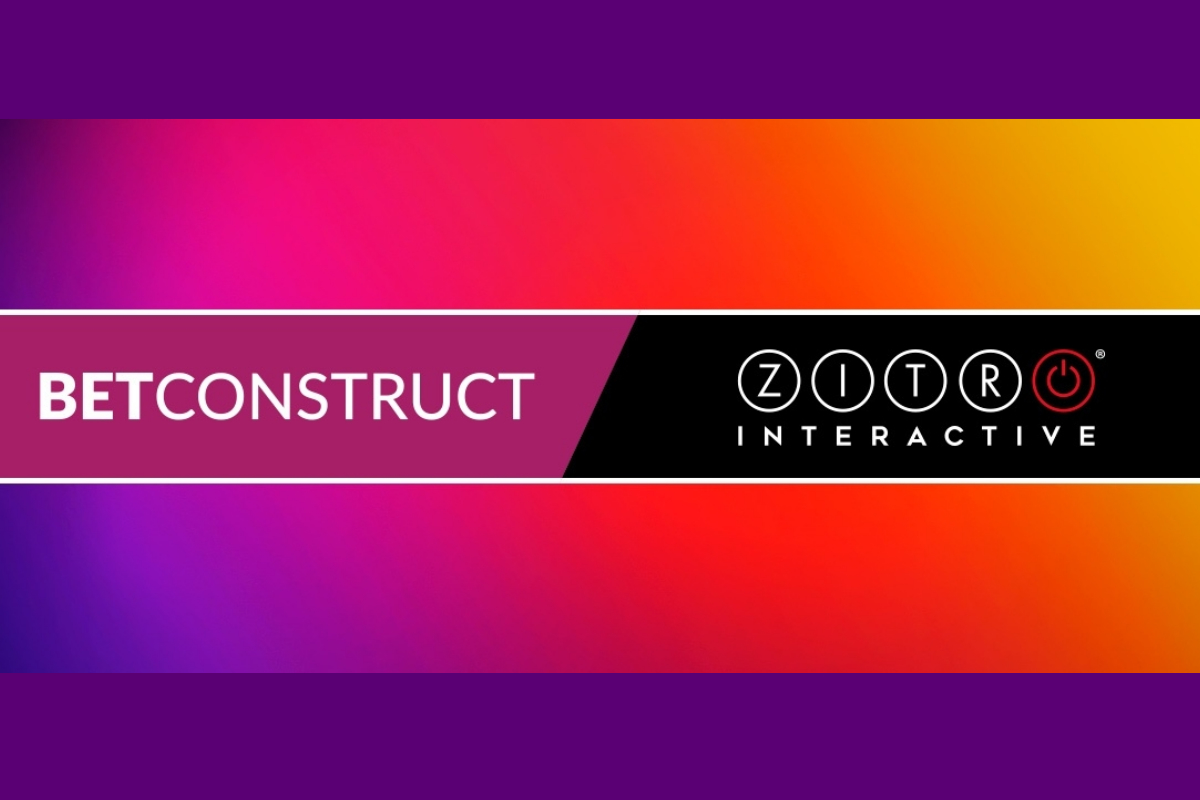 Reading Time:
< 1
minute
Zitro, a global supplier of world leading video slot and video bingo games, and BetConstruct, an award-winning technology and services provider for the online and land-based gaming industry, have announced their new partnership. The collaboration between both companies will allow online casinos to include Zitro's acclaimed game content to their online game offering in a blink of an eye, through the leading platform and game aggregator BetConstruct.
Edgar Mkrtchyan, CPO of BetConstruct said that "We strive continuously to expand our portfolio in order to provide online casinos the best content available through our incredibly robust platform, including the BetConstruct Spring Platform with its powerful back office tools and all-inclusive services. Zitro has proven not only to create some of the greatest games in the industry, but also to provide an exquisite team of online experts as well as avant-garde technology that makes integration fast and easy. We look forward to a beneficial long-term partnership."
Sebastián Salat, CEO of Zitro added: "Speedy and reliable integration is essential for online operators, and with BetConstruct we have found a perfect technology partner to be able to provide our great games to online casinos worldwide. I would like to thank BetConstruct for their trust and look forward to a great collaboration."

Pragmatic Play Seals Live Casino Direct Integration With Kindred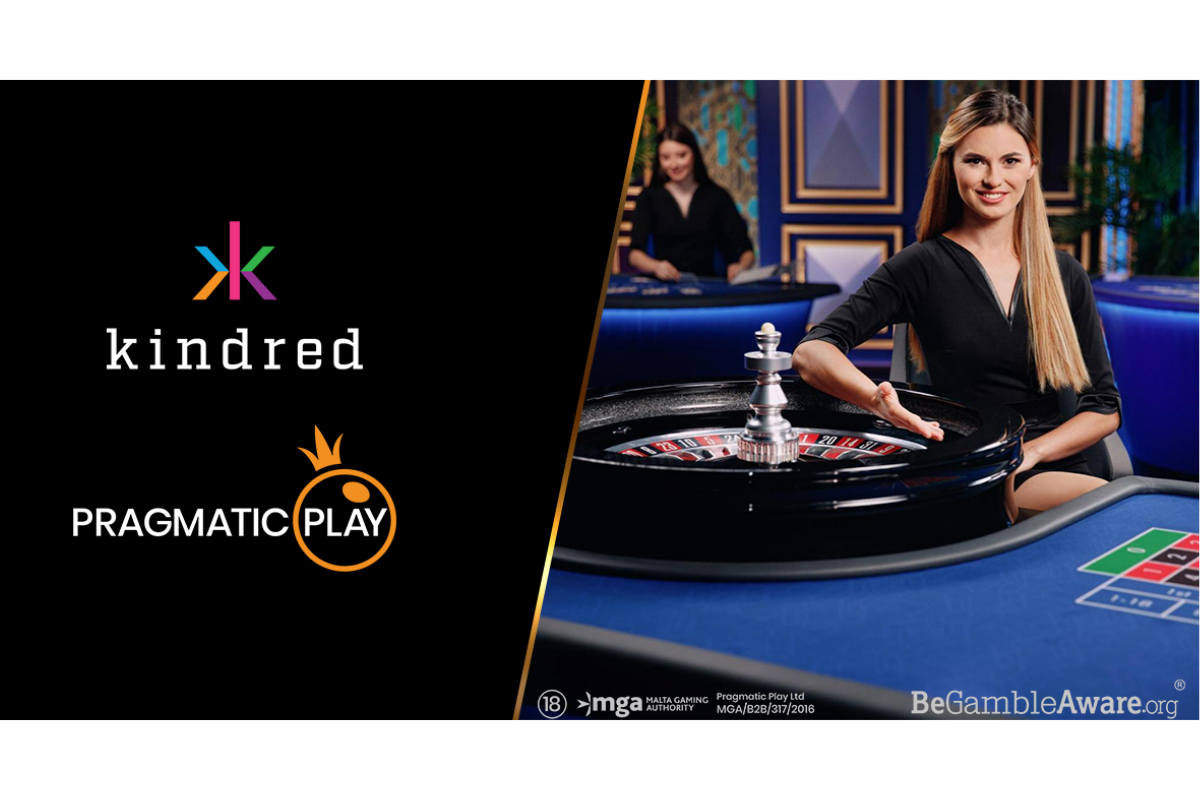 Reading Time:
< 1
minute
Pragmatic Play, a leading content provider to the gaming industry, has finalised the direct integration of its Live Casino portfolio with leading operator group, Kindred. This new deal enhances an already robust partnership between the two, with the Nordic operator previously integrating Pragmatic Play's slots.
Kindred will now have direct access to the supplier's acclaimed Live Casino portfolio which has seen amazing success after the launch of the new Blackjack and Roulette Azure tables, the ever-popular Baccarat and Speed Baccarat, as well as the company's first game show, Mega Wheel.
Lena Yasir, Vice President at Pragmatic Play said: "Kindred is one of the largest operator groups in the world and we are thrilled to share our products and innovations with them.
"Direct integration allows us to share innovative products, while delivering a chance for big prizes and higher enjoyment to the operator's players. We continued getting impressive results from our Live Casino portfolio and we're eager to see how they will perform with Kindred."
Cristiano Blanco, Head of Gaming at Kindred, said: "Throughout our existing partnership, the stellar work ethic of Pragmatic Play has been rewarding for both parties, and the direct integration of their Live Casino portfolio will allow us to align even closer.
"We know that their state-of-the-art products will entertain our customers for years to come."
Pragmatic Play releases up to five slots every month, while also delivering Live Casino and Bingo products through its multi-vertical offering. The company's entire portfolio is available through a single API integration.
Revealed: The emotional, social, and developmental benefits of gaming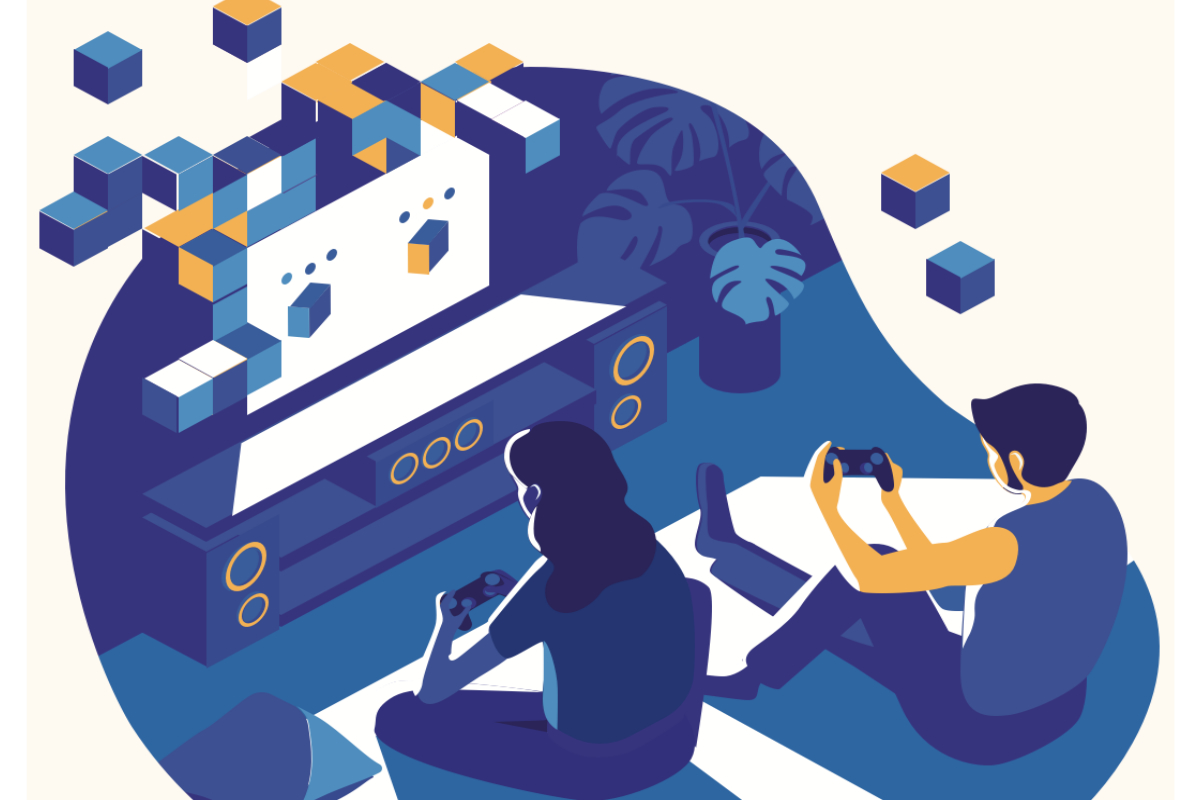 Reading Time:
4
minutes
28% of internet users play games to meet new people
A third of gamers say they play because they like to challenge themselves.
There are 20,000 gaming jobs in the UK, providing plenty of opportunity for a career in the industry
We spoke to three experts in the field who gave their insights into the gaming industry
There are lots of negative misconceptions about gaming, many of which are far from the truth. A new study turns stereotypes on their heads and reveals the emotional, social, and developmental benefits of gaming. Dr Rachel Kowert, Research Director of Take This – a mental health non-profit; Dr Matthew Barr, a lecturer of Game Studies at the University of Glasgow; and Noel McDermott, a psychotherapist and presenter of The Well-Being Show podcast, provide their thoughts and insights. Here are some of the highlights:
Gaming can boost mental wellbeing and help with feelings of loneliness
Thanks to well-crafted storylines and lifelike graphics, games are the perfect form of escapism
34% of gamers identify the feeling of being immersed in a game as a key motivation to play
The global gaming population is likely to have increased by 4% since the outbreak of Covid-19
Especially in challenging times, activities that provide a positive distraction and allow an individual to put their worries to the back of their mind can have a beneficial impact on mental wellbeing. Gaming is an excellent example of this, offering an immersive experience that can mentally transport you to another world.
Barr says, "Video games are good at getting players into the state of optimal experience that psychologists call 'flow', by offering an appropriate balance of challenge versus achievement. It's that feeling of being 'in the zone', where you're totally absorbed in the task at hand, and you're operating at the top of your game. In turn, this has a positive impact on how players feel."
This is because the sense of reward releases feel-good hormones called dopamine that boost the player's mood. What's more, gaming can offer meditative benefits by fully occupying your mind with the objectives of the game.
Kowert adds that, "Gameplay can also teach skills that have long been associated with increased happiness and prolonged life satisfaction, including openness to experience, self-care, a growth mindset, solution-focused thinking, mindfulness, persistence, self-discovery, and resilience."
Gaming can maintain and build new relationships
Half of gamers play with their real-life friends
28% of internet users play games to meet new people
1 in 3 internet users in the UK say the main reason they game is to have fun with people they know
Contrary to popular belief, gaming can be a sociable activity. Many games offer multiplayer modes or are designed to be played in teams, providing the opportunity for individuals to join forces with their existing friends or virtually meet new people – located anywhere in the world.
McDermott says, "Gaming, especially online, can provide immeasurable benefits to those who are lonely and isolated. It provides safe social contact and a place where skills can be developed. These skills can provide a much-needed boost to self-esteem."
Research found that 60% of gamers report playing more games with social elements since the beginning of the pandemic, suggesting gaming can play a positive and pivotal role in connecting people at a time when face-to-face contact isn't always possible.
Kowert explains, "Shared experiences, like playing games together, have been linked to increased self-esteem and a sense of belonging, as well as decreased feelings of depression, anxiety, and isolation."
Gaming can teach life skills and cognitive abilities
There are 20,000 gaming jobs in the UK, providing plenty of opportunity for a career in gaming
Minecraft: Education Edition, for example, has applications in geography, history, engineering, and physics
A third of gamers say they play because they like to challenge themselves.
While gaming can provide a fun form of entertainment, it can also contribute to the player's cognitive development. For example, many titles involve problem solving, strategy and multi-tasking, among other skills.
Kowert explains, "Games are fantastic learning tools, particularly for children, because they are so engaging. Video games are also great vehicles for sharpening cognitive skills because they provide a range of different challenges within a single space. Gameplay has been associated with the improvement of a range of cognitive skills, including:
improved creative thinking
problem solving
time management
leadership skills
goal setting
initiative taking
decision making
persistence in the face of difficult challenges."
It's estimated that children aged 12-15 years old spend an average of 11.6 hours a week gaming. So, with gaming being such a widely enjoyed hobby, it's encouraging to note that it could be effectively harnessed as an educational tool to teach numerous skills and knowledge. What's more, with the gaming industry growing year-on-year (and estimated to be worth £3.86 billion in 2020), it could also open doors for careers in the industry.
Barr explains, "We all learn new skills through practice, whether that's learning how to play an instrument or training to play sports more proficiently. Learning from a video game is no different – you're exercising skills all the time, whether it's figuring out puzzles or using your communication and language skills to talk to and strategize with your fellow players."
Gaming myths debunked
52% of Brits play video games, demonstrating its popularity and prevalence in daily life
Gaming is the nation's second favourite pastime, after watching TV
Brits spend an average of 7 hours a week gaming, which is just a third of the time spent watching TV (22.5 hrs)
Over the years, gaming has been associated with negative stereotypes and behaviours, such as laziness, violence, and isolation. There is little evidence to prove any of these correct. Instead, in many cases, gaming can be more beneficial for the player's health, development, and social abilities than it is detrimental. In fact, with over half of Brits playing games, it's apparent that gaming is just a part of modern life for many.
Kowert explains, "There is no evidence to suggest that playing games online has a negative impact on our ability to socialise. However, research has found that playing games with our friends online can strengthen our offline friendships and relationships."
Another concern that often arises is the amount of time people spend gaming and whether gaming has addictive qualities. Talking on the topic, Barr explains that, "People talk about players becoming 'addicted' to games, without really considering what that word means, in a clinical sense. We don't bat an eyelid when someone becomes so engrossed in a book that they sit there reading for hours on end, but somehow this sort of behaviour is perceived as problematic when it comes to games."
40% of gamers are playing more than ever: Is Covid-19 the reason for the esports Boom?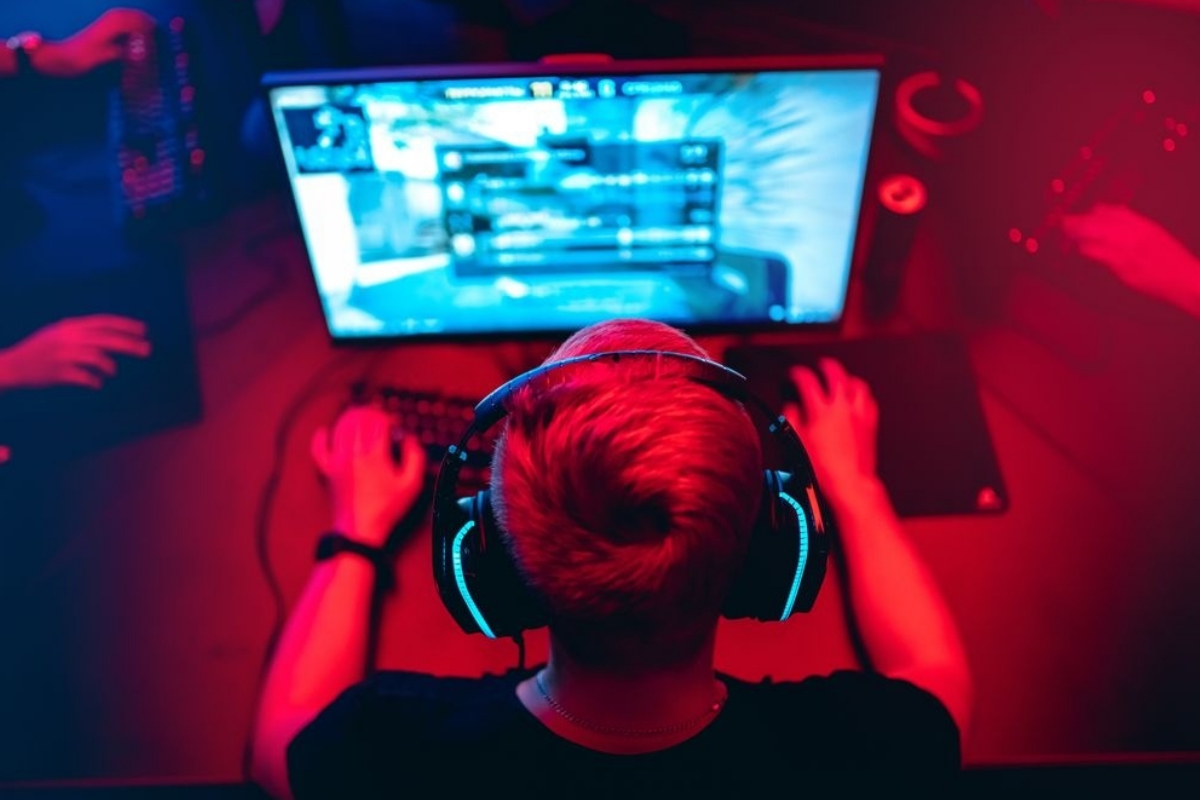 Reading Time:
2
minutes
The esports industry's growth spurt is showing no signs of slowing down, according to Top 100 UK Law Firm, Fladgate.
Whilst the outside world of sports came to a standstill earlier in the year, with many stadiums around the world remaining empty, the online platforms have seen a huge increase in demand.
Four in ten gamers are playing more than the previous year[i], and many traditional sports teams are signing players to represent them in online games.
The esports market is thought to be worth over $950 million worldwide with an expected rise to over $1.6 billion by 2023[ii], showing a huge opportunity for investment. This growth is thought to be, in part, due to the Covid-19 pandemic as socialisation switched to online platforms and traditional sports teams ceased playing.
James Earl, Partner and Head of the Sports Business Group at Fladgate commented "We expect the esports industry to grow over the next few years, and Covid-19 has certainly played a part in speeding up the demand. We are keen to support continued growth in this sector and are delighted to launch the Sports and Esports Legal Clinic to support players, athletes, teams and businesses in sports or esports with legal queries or concerns."
The Covid market may be helping esports grow, but the conditions don't negate the legal risks. IP streaming and content issues, contracts, licensing, cyber security and employment matters are some of the many legal concerns faced by players. This is where Fladgate's free sports & esports clinic can help.
Teams such as Manchester City and PSG have already invested in esports, along with the likes of Gareth Bale, and David Beckham. Beckham's involvement in London-based Guild Esports made headlines earlier this year as the organisation listed on the London Stock Exchange- the first esports franchise to do so. It is thought this trend is only going to continue as esports is embraced by a more mainstream audience.
Whilst the demand for esports grows, the cost of game development and the organising and running of esports events are the main obstacles of the moment. That being said, this leaves huge opportunity for capital investors to get involved in aspects such as branding, content and the tournaments themselves, to explore this rapidly growing market.