OKTO ready to answer industry's cashless question, once and for all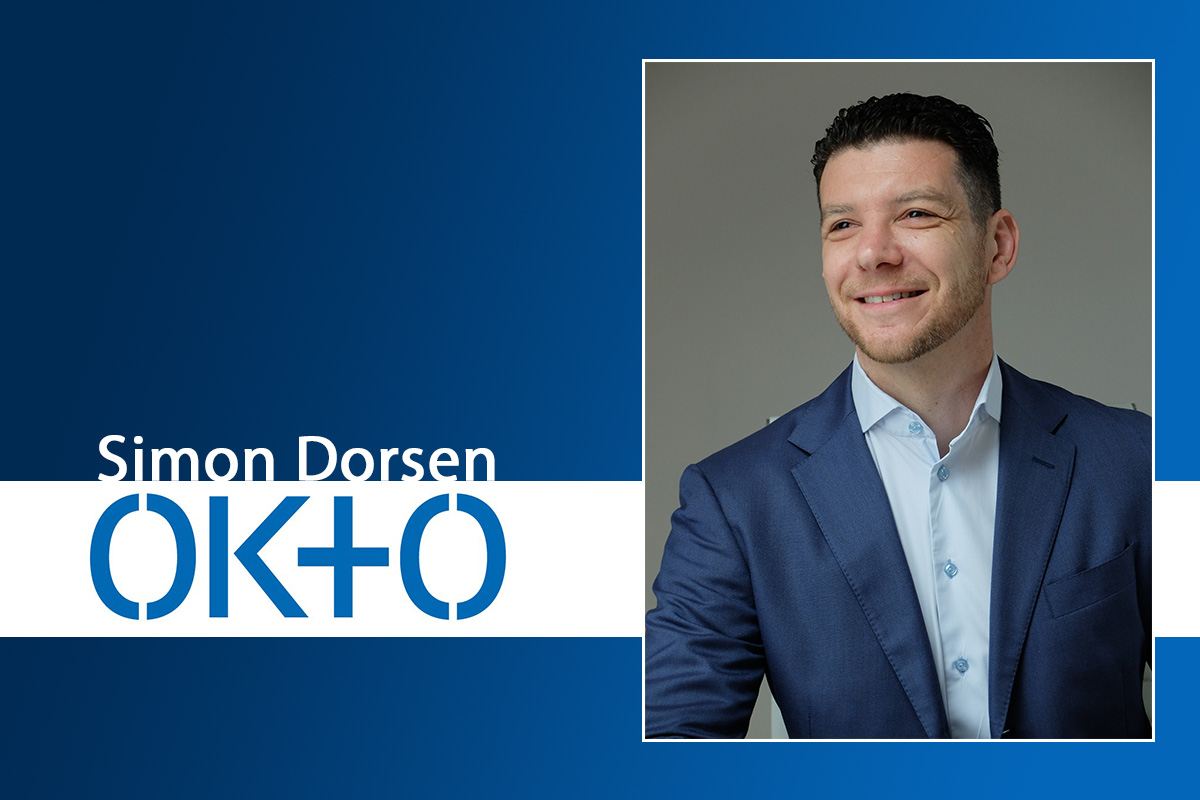 Reading Time:
4
minutes
Introducing a software-based solution carefully tailored to Britain's retail gaming sector, Simon Dorsen, director of gaming at OKTO – joined by Gambling Business Group (GBG) CEO Peter Hannibal – explains how the financially licensed company has leveraged GBG's new EFT protocol to provide operators with a cashless system that allows players to use, move and collect their funds instantly – whether it's on a gaming machine, at the bar, or in their local high street shops.
International fintech provider OKTO is ready to give Britain's retail gaming sectors a much needed post-lockdown boost by offering the definitive solution to the longstanding challenge of cashless payments.
While there remains competition to provide the sector-wide cashless solution the industry requires, OKTO's director of gaming Simon Dorsen, an 18-year veteran of the gaming industry, believes the company's strict financial licenses, vast technological expertise, and unrivalled wallet universality all put OKTO's secure and complete cashless solution ahead of the pack.
"Cashless and digital payments in the UK is the norm now and today's consumers demand the digitisation of payments across the economy, and in gaming as well. We have tailored our wallet towards the unique requirements of gaming, but we're not just a gaming wallet," explained Dorsen. "Money in the OKTO ecosystem can be moved or spent anywhere that accepts digital payments, whether it's pubs, bingo clubs or high street shops – and our licenses, upholding the strictest of security standards, mean that any funds with us are always fully protected. The fact that we are financially licensed is very important, as it means both merchants and users can be confident that OKTO is backed by central banks across Europe."
In addition to its licenses and software-based solution, a recently developed Electronic Funds Transfer (EFT) protocol, made publicly available by Gambling Business Group (GBG), has given OKTO an advantage over the industry's false-starts at a cashless solution. Without the need for any additional hardware or upfront costs, the protocol makes it possible for OKTO to bring any digital gaming machine into its payments ecosystem – finally putting the retail gaming sector on a level playing field with the rest of Britain's high street economy.
"We are thrilled to be working on established industry protocol which is fully supported by the principle manufacturers of digital machines in pubs and AGC's. It enables our truly cashless solution to allow users to go up to a gaming machine in the pub, press a button to use OKTO, and deposit funds to start playing. When they cashout, they get the money back in their cashless wallet instantly. Additionally, we are able to onboard pubs as merchants, so if the users want to immediately spend on food and drink in the pub, they can; either through their OKTO.WALLET app or, in the near future, from their OKTO debit card that is linked to the wallet."
Indeed, much like increasingly popular neo-banks such as Monzo and Revolut, OKTO allows users to move and use their funds instantly, as they wish, putting the power directly in the user's hands. It's not just a "one-use" wallet, as users can extend the wallet usage beyond gaming machines and into the wider economy. This is not only ideal for giving players the most frictionless experience possible, but also for allowing operators to easily move, manage and count their digital cashboxes, detailed Dorsen.
"Because the transactions are instant within our ecosystem, you can dramatically move to a settlement time that is instant," he continued. "We can automate and move towards an instant settlement process. Compared to the traditional cash dependent system, this will allow operators to reimagine the way they operate."
GBG CEO Peter Hannibal, whose open EFT protocol allows payment providers to 'talk' to any connected digital gaming machines, believes that OKTO's entry into the retail gaming sectors has come at the perfect time. Not only has the protocol made it so much easier from a technical perspective, but with Covid-19 creating a sentiment of fear around the use of cash, the increasing trend of cashless payments is affecting all sectors of the industry more than ever.
"During lockdown we learned that bingo customers were concerned about using cash after the clubs reopened," Hannibal explained. "The operation of traditional bingo has always been dependent upon coins and cash, but that clearly needs to change, and companies like OKTO will enable them to do that. Products like OKTO's cashless solution have the potential to transform many gambling activities including bingo – and there's an existential need for it now, even if there wasn't before."
Importantly, OKTO also provides a range of social responsibility tools to players through the fintech provider's app, incorporating a strict age verification process, self-exclusion, betting limits, and profit and loss calculator tools that further enhance consumers' protection. In addition, there is a section embedded in the app with national problem gambling helplines.
Hannibal summarised that OKTO's solution presents a rare opportunity for the industry; a situation in which everyone's a winner. The player gets more choice, the regulator gets responsible gaming tools in the players' hands, and the operator gets a boost to business efficiency when it's most needed. And with no upfront costs, it's a boost that Dorsen believes operators will welcome.
"I have noticed a real change in operator's mindsets over the past 18 months. There was a tipping point last year, even before COVID-19 came along, where operators realised that they need to learn about and adopt new cashless solutions. Now, naturally, we are seeing the consumer shift, and because of COVID-19 all demographics are becoming more comfortable using cashless payments," said Dorsen. "The current economic circumstances are requiring operators to focus on efficiencies more than ever, and because our software based solution connects directly to the GBG/EFT protocol, we can provide fast deployment without any upfront capital expenditure. There's not a big financial hurdle to implementing our cashless solution, so we think that operators will be eager to finally unlock the benefits they've been hearing about for so long, and we're ready to show them exactly how our end-to-end cashless solution can help their business."

Veloce Racing bow out of Island X Prix after pacey Sardinia outing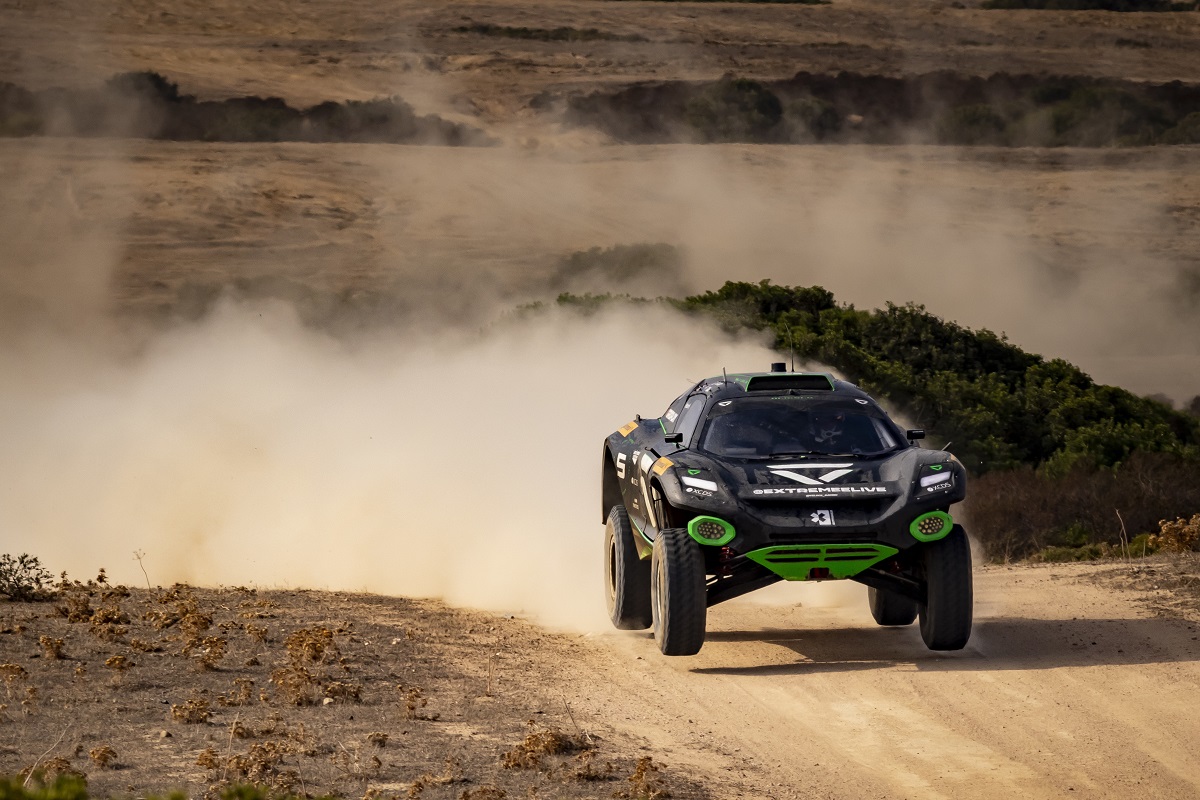 Reading Time:
3
minutes
Extreme E team show strong speed in penultimate round of the season but ultimately fail to reach the final following spectacular crash for Sarrazin 
Veloce Racing's hopes of a second Extreme E podium were extinguished at the Island X Prix in Sardinia following a dramatic barrel roll in the aptly named 'Crazy Race'.
The London-based squad arrived in Italy with high hopes following the team's efforts to the reach the final in Greenland, which ultimately fell short during Stéphane Sarrazin's spirited excursion through the infamous 'Rock Garden'.
Veloce got off to a strong start in Sardinia when Sarrazin and team-mate Emma Gilmour topped the timesheets in the initial practice runs and eventually finished third in the session.
Qualifying
Qualifying 1 in Sardinia was arguably the team's most competitive outing of the inaugural Extreme E season. Calm and committed runs from both Gilmour and Sarrazin saw the duo finish an impressive third just 18 seconds adrift of pacesetters X44.
The team carried this momentum into the second qualifying session of the day and looked on course for another promising result as Sarrazin kept pace with X44 during the early stages of his run.
It was not to be, however, with the ODYSSEY 21's front suspension failing during the course's unforgiving second sector, forcing Sarrazin to grind to a halt and slip out of contention.
The disastrous Qualifying 2 run meant that Veloce Racing was eighth overall – just three points shy of second place, highlighting the volatility of the Island X Prix – and would take part in the Crazy Race on Sunday.
The Crazy Race
As the lights went out for the Crazy Race, Gilmour's lightning-quick reactions weren't enough to withstand the advances of Kevin Hansen in the JBXE car who capitalised taking the optimum route.
The New Zealander seized the initiative and switched lanes, trying an alternate line to gain the advantage into the first gate. Unfortunately, it didn't pay off and the Veloce Racing car slipped into third position.
Gilmour handed the reigns over to Sarrazin hot on the heels of Christine GZ. The Frenchman immediately began applying the pressure to the Italian, and it paid off as the second-place car pulled over with mechanical gremlins releasing Sarrazin to hunt down JBXE.
The attack was short-lived, however, as Sarrazin hit a dip and fired the back of the car up into the air, pitching the ODYSSEY 21 into a spectacular barrel roll. Mercifully, Sarrazin emerged from the wreckage unscathed, but the team's aims of a second Extreme E podium were over.
As a result of the crash, the Veloce Racing ODYSSEY 21's chassis was compromised and subsequently, the team are unable to take part in next week's Extreme E damper test and rookie test.
Stéphane Sarrazin, Extreme E Driver, Veloce Racing said: "It was a crazy race. I did my best to catch the JBXE car, the team were keeping me updated on the time difference and I was catching.
We knew we had to win to get to the final so we had to push. I attacked one of the compressions straight instead of side on and unfortunately the car rolled. I'm disappointed for the whole team as we really had the pace to be at the front this weekend.
Emma Gilmour, Extreme E Driver, Veloce Racing said: "Absolutely gutted. Stéphane and I had such good pace this weekend and to end up in the Crazy Race was really disappointing to start with.
"Personally, I'm disappointed I didn't get a better start, from then on we were struggling with the dust and I handed over to Stéphane in P3. He did a great job to get past Christine GZ but got caught out in the rough stuff so glad he's OK but just really sad for the team as we had good pace this weekend and it started so positively."
Daniel Bailey, CEO, Veloce Racing added: "Despite the setbacks we faced at the Island X Prix, I think there are a lot of positives that Veloce Racing can take away from Sardinia. Pace-wise, this was our most competitive outing so far.
"We were fast in practice setting the pace early on and ending up P3 and we followed that up with another P3 in Qualifying 1. We got unlucky in Qualifying 2 and in the Crazy Race but this is motorsport and these things happen. I think we'll come away from this weekend as a stronger team and we'll aim to finish on a high note in Dorset in December."
Jean-Eric Vergne, Co-Founder, Veloce Racing commented: "The most important thing was to see that Stéphane [Sarrazin] is out of the car and seems OK. It's a shame because Emma [Gilmour] did a great job to hand the car over within the 25-second range that we wanted. Stéphane knew he had to push very hard to get it done at the end of the race so it's unfortunate."
Now, the St. Helena – Extreme E's floating paddock – makes the trip to Dorset, England (18-19 December) where the inaugural Extreme E season will reach its dramatic conclusion.
ACMA Orders ISPs to Block Five More Illegal Gambling Websites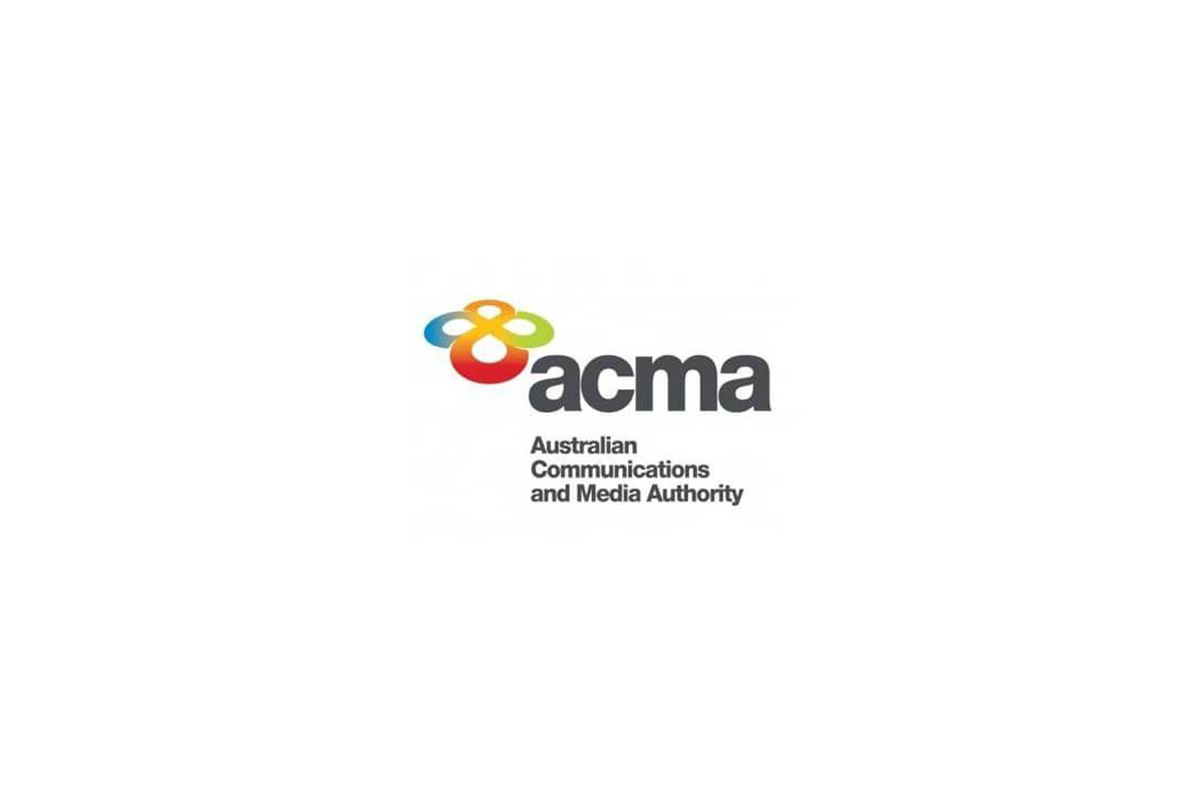 Reading Time:
< 1
minute
The Australian Communications and Media Authority (ACMA) has ordered the Australian internet service providers (ISPs) to block further five illegal offshore gambling websites.
The sites include Spin Bit, Fight Club, Kim Vegas, Queenspins and Yoju Casino. Following numerous complaints about these services, the ACMA undertook investigations which found them to be operating in breach of the Interactive Gambling Act 2001.
Website blocking is one of a range of options to protect Australians against illegal online gambling. Since the ACMA made its first blocking request in November 2019, 324 illegal gambling websites have been blocked.
PRAGMATIC PLAY PROMISES UNTOLD RICHES IN STAR PIRATES CODE™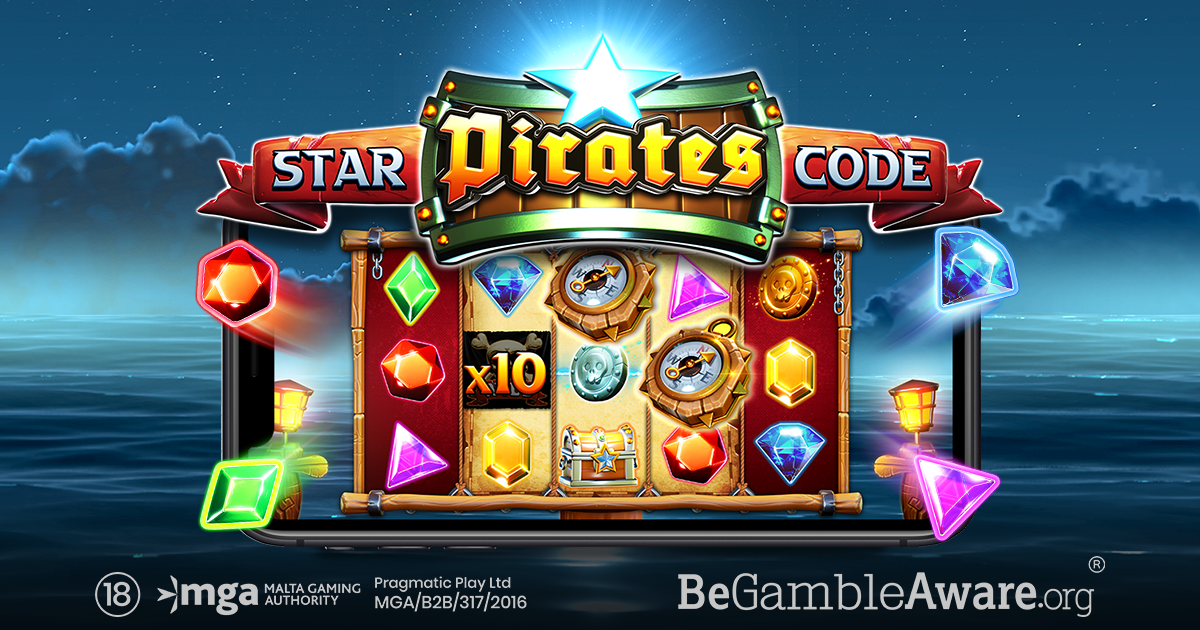 Reading Time:
2
minutes
Pragmatic Play, a leading content provider to the iGaming industry, is calling for players to walk the plank in its riveting pirate-inspired release, Star Pirates Code™.
Here, players will need to rely on their navigation skills to find their way to a bounty full of gold, and thanks to the skull multipliers, will also be able to unlock a treasure trove of wins and big prizes along the way!
The base game is played out in a coastal environment with waves crashing and lanterns glowing behind the reels. The four low-paying symbols are represented by purple, green, red and blue coloured gems, with premium symbols arriving in the form of treasure chests, silver and gold coins.
The Compass Wild feature is a mechanic that populates reels in one random direction with Wilds, and whenever a compass symbol lands, the re-Spin feature is triggered, awarding players 1 re-spin.
Multiplier values on Wilds are applied to each win that they are part of, and when no Wilds are landed, the re-spins feature session ends, returning players to the base game.
The mechanics in Star Pirates Code™ mean it should be easy to understand for various player types, making it a game with mass market appeal. The action becomes compelling during the re-spin feature and the graphics shown during a winning combination are highly engaging to players.
Star Pirates Code™ arrives swiftly after Mexican-themed Day of Dead™, and recent hits Cash Bonanza™, and Mystic Chief™, joining a collection of more than 200 HTML5 titles in Pragmatic Play's award-winning games portfolio.
Julian Jarvis, Chief Executive Officer at Pragmatic Play, said: "We are very satisfied with how Star Pirates Code™ has materialised, bringing an exciting new theme together with our time-tested mechanics.
"We're eager to see how our audiences receive the pirate-themed adventure, made all the more sweet by the incredible prizes that are on offer."
Pragmatic Play currently produces up to five new slot titles a month, while also delivering Live Casino and Bingo games as part of its multi-product portfolio, available through one single API.