Luckbox closes oversubscribed $5.0M CAD financing ahead of TSXV listing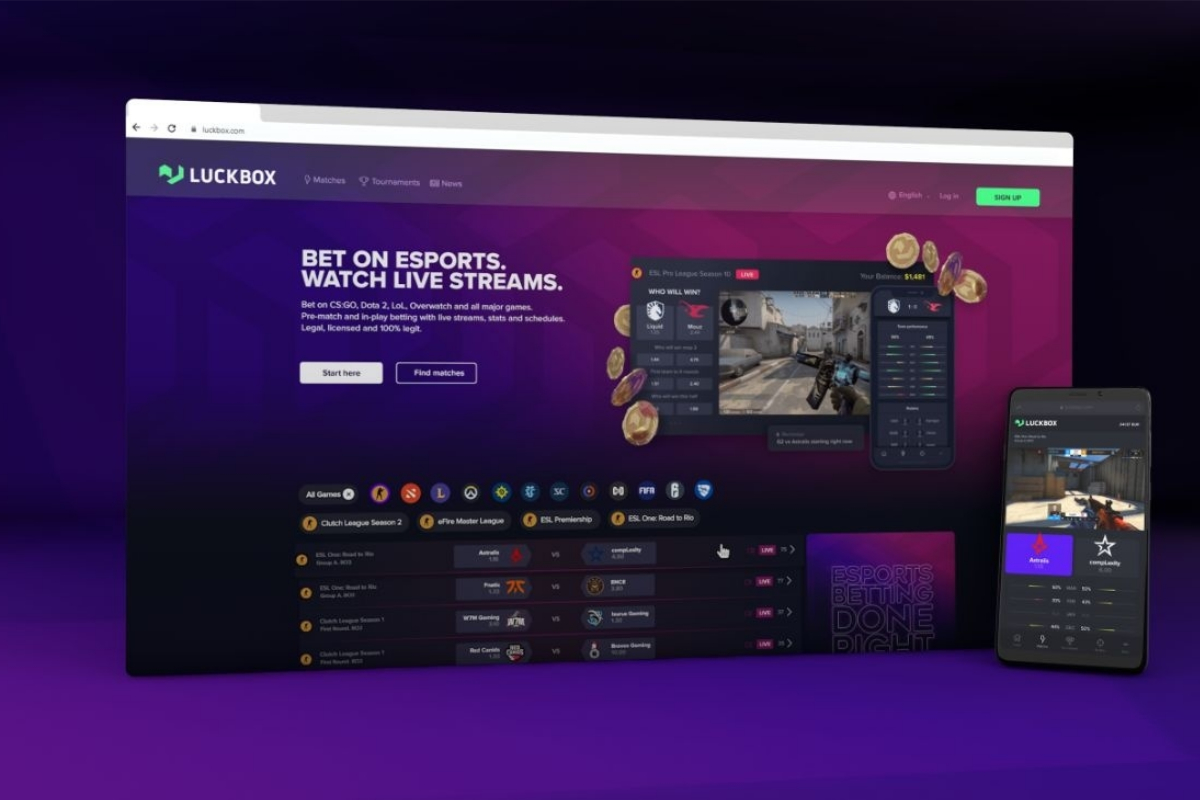 Reading Time:
2
minutes
Leading esports betting company, Esports Limited confirmed its oversubscribed financing closed at $5.0M CAD ahead of an anticipated TSX Venture Exchange (the "TSXV") listing.
The Company, which provides real-money wagering on competitive video game tournaments to customers in more than 100 countries, anticipates receiving TSXV approval for listing by the fall.
The financing, via a brokered and non-brokered sale of subscription receipts, was closed in connection with a proposed go-public business combination with Elephant Hill Capital Inc.(TSXV:EH.P) ("Elephant Hill") as capital pool company (CPC) listed on the TSXV, was upsized from the base financing of $2M CAD, despite being conducted during the COVID-enforced lockdown. The subscription receipts sold in the financing will be automatically exchanged for securities in Elephant Hill upon the closing of the proposed go-public business combination with Elephant Hill, which transaction will be the "qualifying transaction" for Elephant Hill pursuant to the policies of the TSXV. Upon the closing of the proposed go-public business combination with Elephant Hill, Elephant Hill will remain listed and all of the security holders of the Company (including those holding subscription receipts sold in the financing) will be exchanged for securities in Elephant Hill, which will retain its listing on the TSXV and will result in the Company being a wholly-owned subsidiary of Elephant Hill.
Among the investors is MLS goalkeeper Luis Robles, who plays for Inter Miami, the franchise co-owned by former Manchester United and Real Madrid star David Beckham.
The brokered portion of the subscription receipt financing was co-led by Gravitas Securities Inc. and Beacon Securities Ltd., along with a syndicate group consisting of Canaccord Genuity Corp., Echelon Wealth Partners Inc., Haywood Securities Inc. and Eight Capital Corp.
The esports betting industry has been among those apparently resilient to the economic damage inflicted by the Coronavirus pandemic, with the Company reporting a 500% increase in betting volume and a 10-fold increase in the number of deposits compared with November 2019.
The Company is now recruiting for five key positions, including a senior marketing role, as it aims to maintain the momentum from a very strong first half of 2020. The Company's growth plans include rapidly scaling up its global marketing campaign, the acquisition of additional gaming licenses to allow access to additional markets, and the acquisition of an odds provider to be able to offer an unparalleled B2B solution.
In an update to shareholders, the Company's CEO Quentin Martin said: "The management team and board of directors have been working hard to prepare for the public listing. We have enjoyed positive discussions with the TSXV, completed the Business Plan required for filing, draft financials are complete, with final audit sign-off expected by end of July. Ultimately, we anticipate receiving TSXV listing approval by early October 2020.
"Our management team believes that the esports betting market will continue to grow and that the Company is one of the bookmakers that will be leading the way globally.
"In summary, Luckbox is pleased to have completed a $5.0M financing in connection with its go-public transaction by way of a business combination with Elephant Hill during a challenging period while successfully meeting its Q1 and Q2 roadmap targets which included adding additional languages, user acquisition partners and additional esports titles. We have made tremendous progress in 2020 and look forward to becoming only the second listed dedicated esports betting company on a public exchange."

Rix.GG is proud to announce Seapeekay as its newest content creator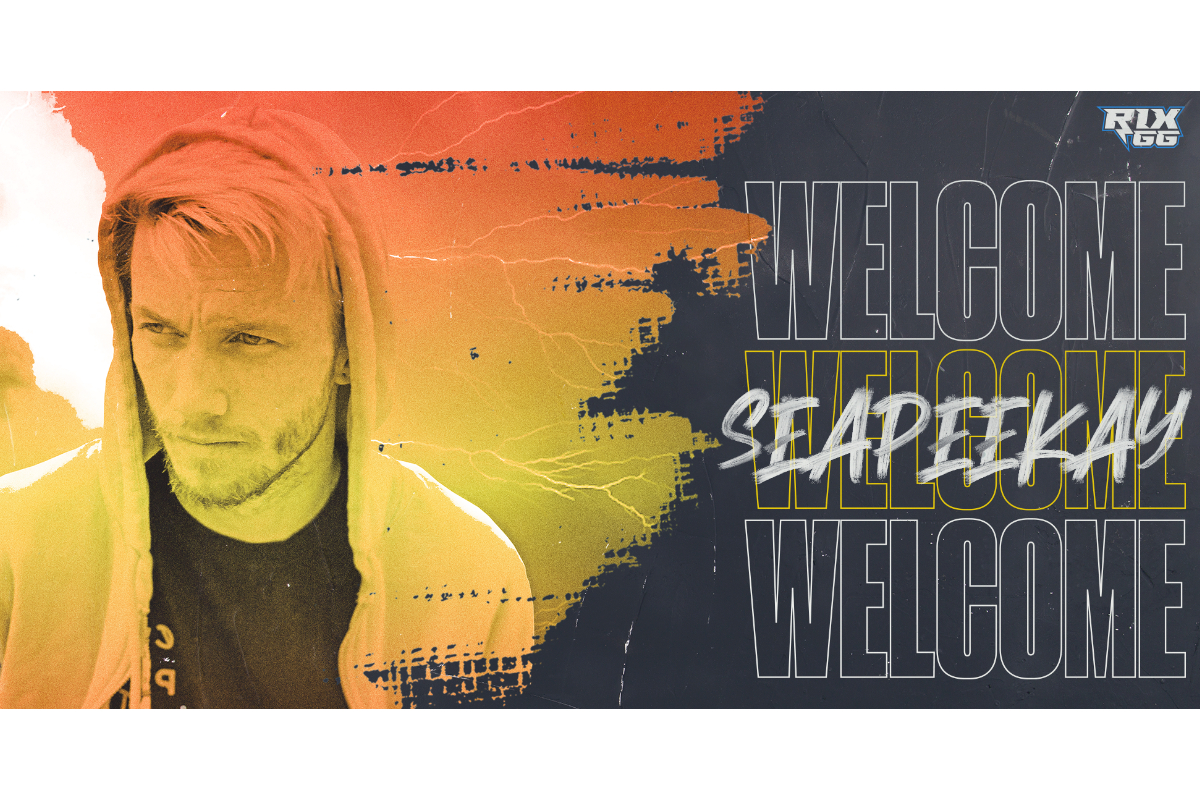 Reading Time:
< 1
minute
Rix.GG, a top UK esports organisation, announces the signing of Callum "SeaPeeKay" Knight as a content creator to its growing team.
Callum "SeaPeeKay" Knight is a family-friendly Twitch partnered streamer from Doncaster, England most known for amassing a large dedicated fanbase in Minecraft. He is most known for speedrunning and breaking world records within the game.
Jamie Lewis, founder, said: "Callum is one of the most exciting up and coming streamers in the UK right now – and we are incredibly excited to have him on board. We've got some genuinely groundbreaking ideas in the pipeline, and I can't wait for Rix.GG's fanbase to see!"
Callum "SeaPeeKay" Knight, content creator, said: "I'm really excited to be joining Rix.GG, it is a fantastic opportunity for me to make awesome content for a rising team in the sports scene! Rix will go on to do amazing things and I'm glad that I get to be a part of the journey."
WePlay Esports and DashFight present Ultimate Weekend Brawl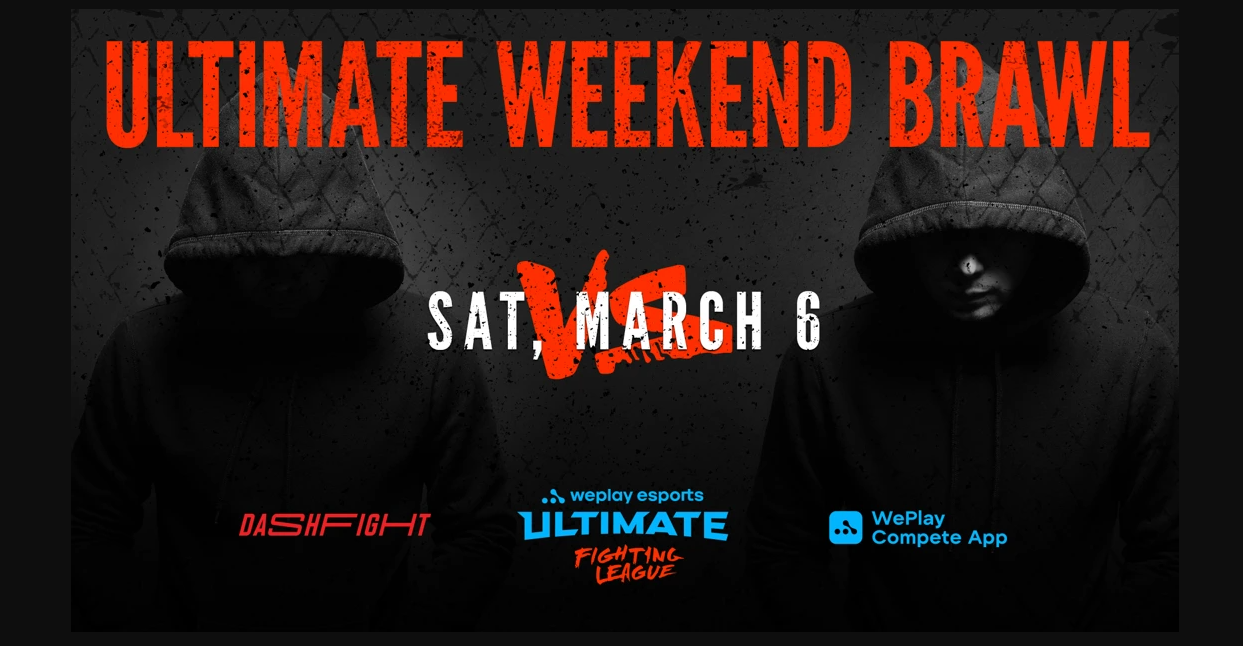 Reading Time:
< 1
minute
Ultimate Weekend Brawl #1 will feature MK11 showdown with world-class players.
Ultimate Weekend Brawl (UWB) is a new recurring event series that pits players against one another for a prize. It is hosted by the WePlay Esports media holding company and DashFight, an all-in-one fighting game hub.

Ultimate Weekend Brawl #1 will take place on March 6, 2021, featuring players who are well-known to the community. The event consists of three series:
Undercard (best-of-5 series) — the winner gets $300

Undercard (best-of-5 series) — the winner gets $300

Main (best-of-7 series) — the winner gets $500
"We decided to bring the format of late-night show matches, popular in the sports world, to the FGC. I'm sure that both the players and the broader community will enjoy this type of event while waiting for WePlay Ultimate Fighting League Season 1 to start," says Eugene "Hitras" Shepelev, lead esports manager at WePlay Esports.
Our goal is to bring the community together and watch the legends duking it out in a competitive yet friendly environment. I'm looking forward to seeing how this event will grow over time," notes Alice Averina, product marketing manager at DashFight.Follow the official WePlay Ultimate Fighting League and DashFight social media for updates about the participants, broadcast talents, and other details of UWB #1.
Red Bull Mobile Esports Open Season 3 Finals to Crown the Best Players in the World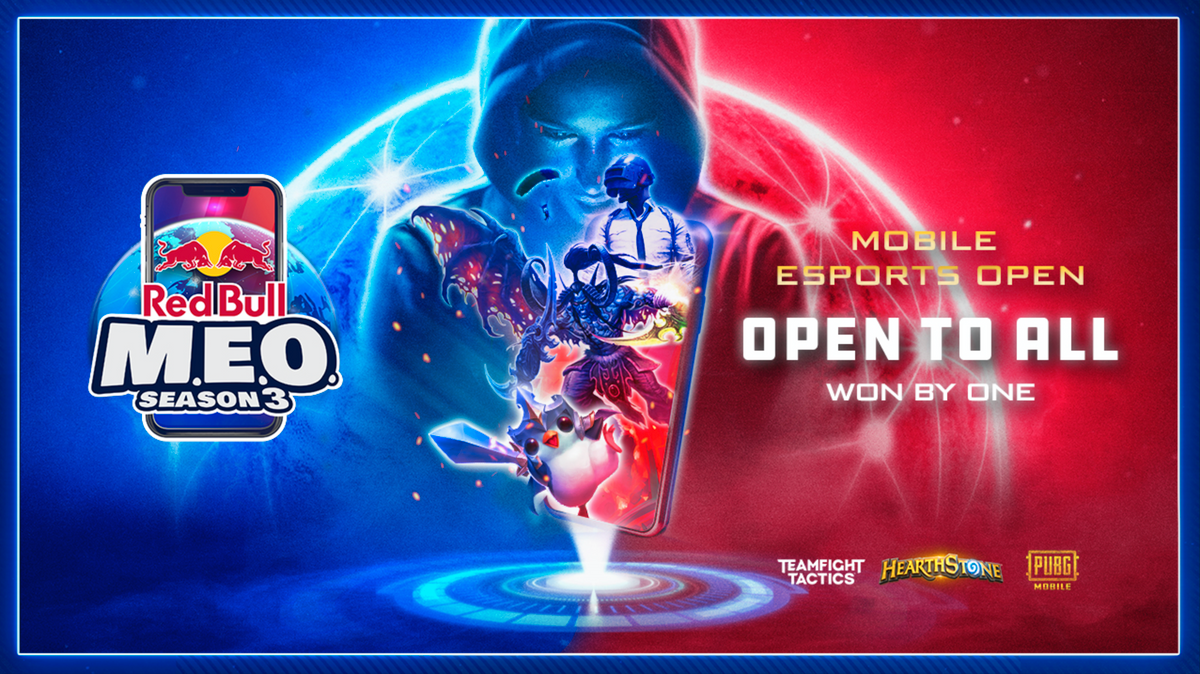 Reading Time:
2
minutes
The third year of the competitive celebration of the mobile gaming scene comes to a spectacular thirteen day conclusion with world finals for Hearthstone® on March 20th, Teamfight Tactics on March 27th, and PUBG MOBILE on March 22nd and 29th.
The best Teamfight Tactics, Hearthstone and PUBG MOBILE players in the world will compete on the world stage in an epic thirteen day final, transporting players and fans to a virtual Istanbul.
The Red Bull Mobile Esports Open (M.E.O.) Season 3 Finals festival begins when the virtual Istanbul venue opens on March 17th.
The event will crown champions for all three games from March 20th – 29th.
Season 3 has been the most ambitious to date, with over 22,000 players registering to compete.
Red Bull M.E.O., the global mobile competition where Teamfight Tactics (TFT), Hearthstone®, and PUBG MOBILE players across the globe have been battling for supremacy, comes to an exciting close in March 2021! In its third year, the mobile open will close out its most ambitious season to date with an extraordinary thirteen day world final beginning on March 17th, transporting fans to a virtual Istanbul. The event will see national winners from 28 countries compete on the world stage to identify the best players on the planet. Alongside the highest tier of competition, the world final will offer fans a digital festival celebrating one of the world's most beautiful cities, including virtual tours, exciting live streams, interactive challenges, and much more.
Uniquely positioned on both the continents of Europe, and Asia, Istanbul is the perfect digital battleground for the global competition. The immersive playground will feature three areas dedicated to the Red Bull M.E.O. Season 3 games, with the tournaments taking place in iconic and historic locations of Istanbul. The Hearthstone competition will take place at Grand Bazaar, one the oldest and largest markets in the world, and TFT will take place at the vibrant Ortaköy Square.
The PUBG MOBILE finals will be split into two regional events to ensure the best possible experience for players, crowning Red Bull M.E.O. Season 3 Champions of East and West respectively, and will take place at the Haydarpaşa Train Station & Dock. Engaging events throughout the final will include an airdrop treasure hunt available in the PUBG MOBILE district. The finals will also offer virtual tours of some of the city's most iconic locations including Sultanahmet Square and Galata Tower, video content and streams, interactive mini games, and more. Istanbul has already played host to the Red Bull M.E.O. National Finals for Turkey in July, a spectacular event which saw players compete from their cars on a moving ferry to ensure social distancing.
The high-stakes competition kicks off on March 20th with the global final for the fast-paced strategy card game Hearthstone. Truly open to all, the exciting Red Bull M.E.O. Season 3 Finals stream will see players compete in Riot Games' auto battler TFT on March 27th. The thirteen day festival will host two competitions to crown the best PUBG MOBILE players on March 22nd (East), and March 29th (West), and some of the biggest pro organisations in the world battle rising stars from every corner of the globe who have proven themselves in national competitions.
Red Bull M.E.O. Season 3 has been the most successful yet, with more players than ever before competing in national events in 28 countries. Season 3 began in May 2020, and has seen more than 22,000 players around the world register to compete.