Ludena Protocol Partners with Theta Network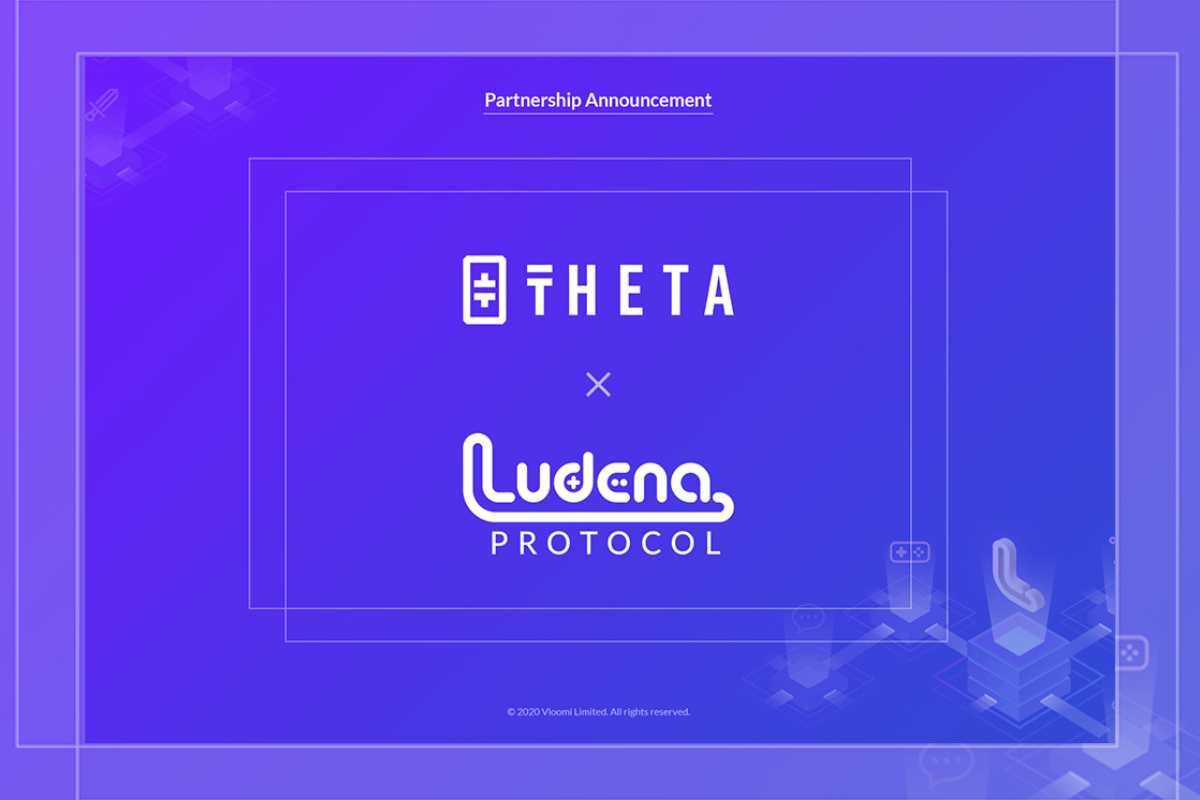 Reading Time:
2
minutes
South Korean gaming social platform Ludena Protocol has entered into a strategic partnership with Theta Network, the blockchain-based content delivery platform that enables high-bandwidth content delivery using decentralised technology.
As part of the deal, the Ludena Protocol Dapp, GameTalkTalk will integrate the Theta protocol into its gaming-centric social platform that rewards users for gaming-related activities. Theta Network will bring its high-quality esports, gaming and blockchain content to the 3 million+ GameTalkTalk users. Users will earn rewards with the TFUEL token for watching and sharing their bandwidth and videos with other network users and engaging with the content. This partnership will mark the first launch of Theta Live Mobile Embed for Android apps in Korea.
"GameTalkTalk is an ideal partner to launch our Theta Live Mobile Embed product powered by the Theta Network, allowing viewers to relay esports and game streams to their peers and earn Theta token rewards, TFUEL, just for watching and sharing their bandwidth resources. In just a couple of months after announcing Theta Live Embed, it is now live on more than dozens of partner sites globally and we are excited to branch out to Korea for the first time and to onboard local content," Mitch Liu, CEO of Theta Labs, said.
Theta Labs will also be supporting Ludena Protocol's global expansion plan through marketing cooperation, while offering GameTalkTalk users an influx of gaming content and added platform rewards. Also, Theta Labs has agreed to provide an exclusive GameTalkTalk channel on Theta TV, which will feature Ludena Protocol's in-house content, which will be broadcasted to the Theta community, which boasts 5 million+ users.
"We hope that the cooperation between Theta Labs, which showcases an excellent model of disruptive blockchain-based service, and the Ludena Protocol Foundation, which seeks to create an innovative global gaming ecosystem through a gaming social platform, will lead to achievements that are long remembered in the blockchain gaming market," Joshua Kim, CEO of Ludena Protocol, said.
Team Alliance to launch FAN TOKEN on Socios.com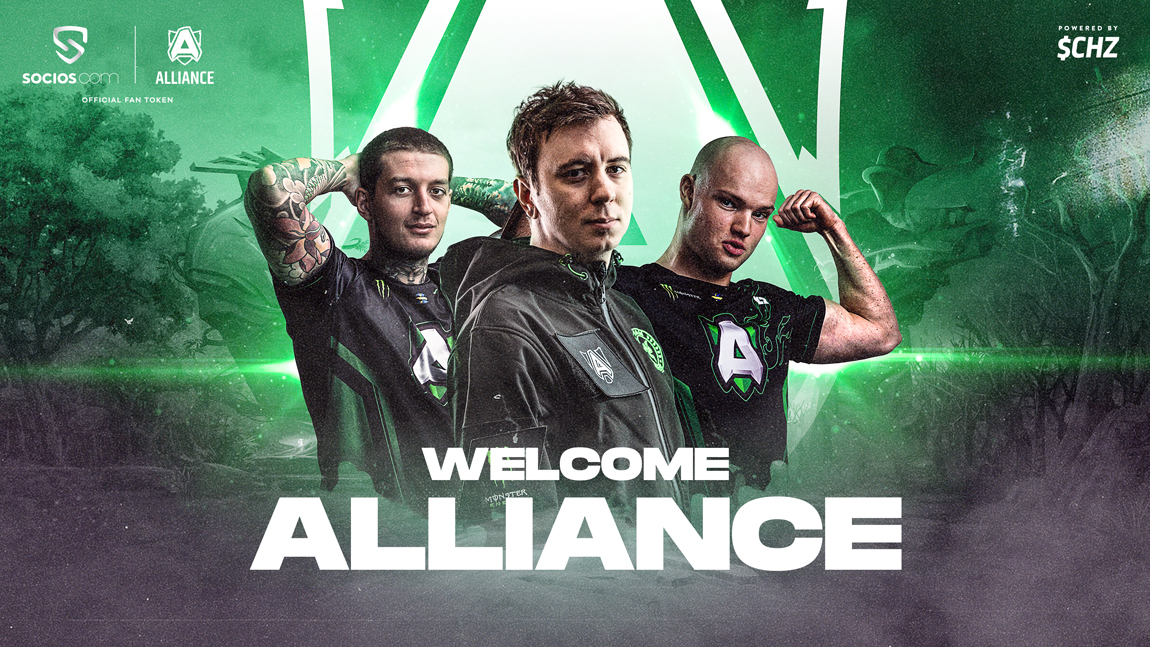 Reading Time:
3
minutes
Swedish esports organisation Team Alliance have announced plans to launch an $ALL Fan Token on fan voting and rewards app Socios.com.
Alliance will make esports fan engagement history when they launch their first poll on Socios.com, with fans to be asked which game the organisation pick up a team in next.
$ALL Fan Tokens will give owners many  benefits, including the right to vote in Alliance polls. Fan Token owners can also connect with other fans in Socios Chat and look forward to VIP rewards and exclusive club and sponsor promotions.
Alliance will become the fourth esports organisation to join the Socios.com platform following OG, Team Heretics and Natus Vincere.  Major sports clubs, including FC Barcelona, Juventus and Paris Saint-Germain have all also launched Fan Tokens.
Team Alliance, in partnership with Chiliz, have announced plans to launch an $ALL Fan Token on blockchain-based fan voting and rewards app Socios.com.
Alliance is a world-renowned esports organization fielding competitive players across some of the most popular video games in the world including DOTA2, Apex Legends, Super Smash Bros, Fortnite and TrackMania. Their Dota 2 team, headed by Jonathan "Loda" Berg, won The International 2013.
Alliance has become one of the most recognizable brands in esports, with acclaimed players such as Adam "Armada" Lindgren leading Smash and a Dota 2 legacy that has created countless memories for fans and players alike.  Since its foundation  in 2013, Alliance has had a Nordic focus and is based in Sweden. In 2016 Alliance became an independent, player-owned organization.
$ALL Fan Tokens will give owners many  benefits, including the right to vote in Alliance polls. For the historic first poll, fans will be asked to choose which game the organisation picks up a team in next. Fan Token owners can also connect with other fans in Socios Chat and look forward to VIP rewards and exclusive club and sponsor promotions.
The maximum supply of $ALL Fan Tokens will be 5 million with a limited number to be made available at a fixed price of $1 in an initial flash sale to take place in the coming months. The date of the sale will be revealed soon. $ALL Fan Tokens will be available after the flash sale, but price will then be determined by demand.
Socios.com Fan Token partners include esports organisations Natus Vincere 'NAVI',  Team Heretics, and OG as well as 13 major soccer clubs including FC Barcelona, Paris Saint-Germain and Juventus. Socios.com also has a global fan engagement partnership with MMA giants UFC, while fellow MMA organisation the Professional Fighters League (PFL) will launch a Fan Token in early 2021. Additional partnership announcements from esports and other sports are expected before the end of the year.
Details on when the $ALL Fan Token and more information about the historic first poll will be revealed in the near future.
Jonathan 'Loda' Berg of Team Alliance said, "I am extremely excited to announce that we are partnering with Socios.com to launch $ALL Fan Tokens.
"We exist for our fans and we want to give them a direct say in key decisions, such as which games we pick up and what we feature on our team jerseys.  $ALL Fan Token will also give Alliance fans the chance to win a tonne of rewards and unique VIP experiences.
"The first poll, which will open as soon as we launch the $ALL Fan Token on Socios.com,  is going to set a new milestone for fan engagement in esports. There's going to be more details about the launch date and that huge first poll soon. Make sure you're ready to cast your vote!
Alexandre Dreyfus, CEO & Founder of Chiliz and Socios.com, said:  "We are delighted to welcome Team Alliance on board as the latest esports organization to join Socios.com.
"$ALL Fan Tokens are going to give fans a big say in the future of the organisation and real decision making power starting with the incredible first poll to choose which game Alliance will pick up a team in next. Fans can look forward to connecting with each other in Socios Chat, amazing VIP rewards plus exclusive promotions linked to Alliance and their sponsors"
Upland Allows Exchange of NFT Virtual Properties for Cash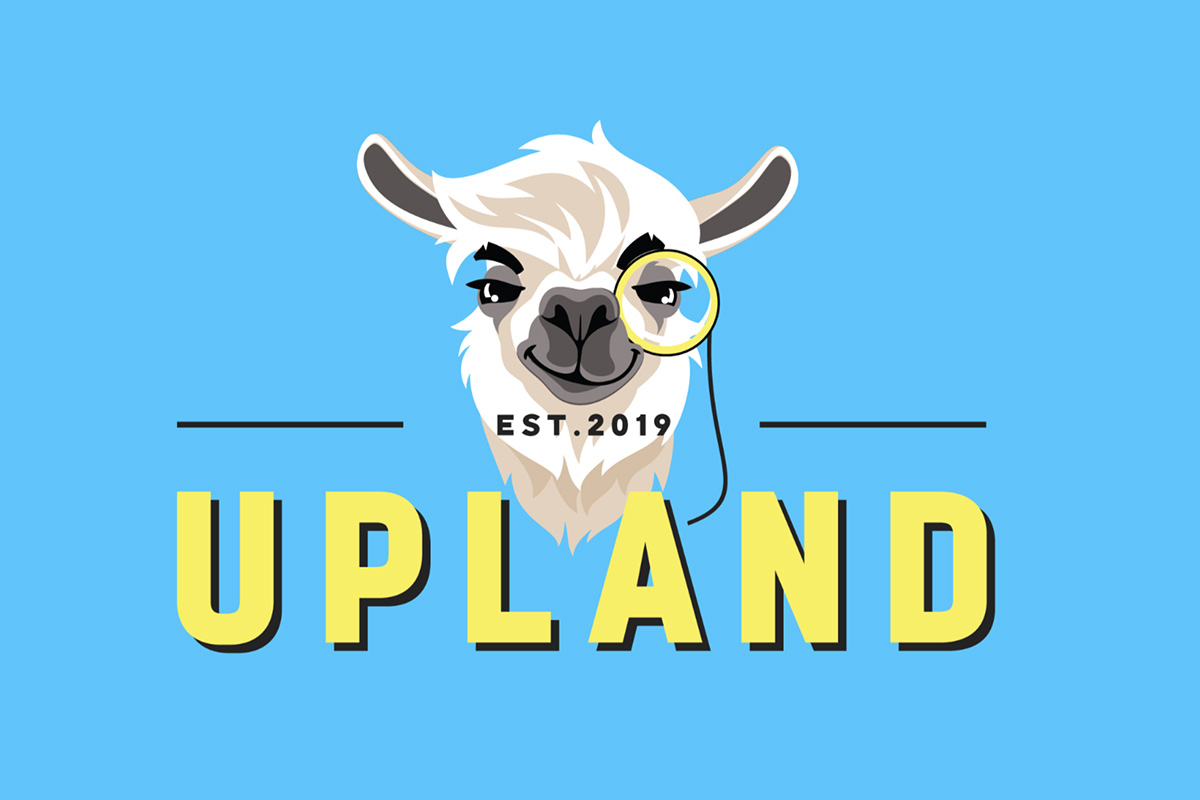 Reading Time:
< 1
minute
Upland is the first-of-its-kind, next-gen blockchain metaverse mapped to the real world that merges social interactions and gaming with monetisation opportunities. To date, Upland players were able to transact via the in-game cryptocurrency UPX.
Now, with the introduction of Tilia Pay, players can start earning real money by flipping properties and in the future by selling all sorts of NFTs via operating their own virtual businesses in Upland.
Tilia Pay will enable Upland players to sell virtual properties, based on real-world addresses and represented by non-fungible tokens (NFTs), for US dollars. This makes Upland the first blockchain game to allow players to extract the monetary value of virtual goods back into real money in the real world.
"Creating virtual value and bringing it back as real money into the real world has always been an ultimate goal for us to get mainstream players into the Upland metaverse but we needed a robust payment partner that shared our vision and could scale," Dirk Lueth, Co-Founder of Upland, said.
MakerDAO Partners with FirstBlood Technologies Competitive Gaming Platform "Earn DAI for excelling at the most popular Esports games available today"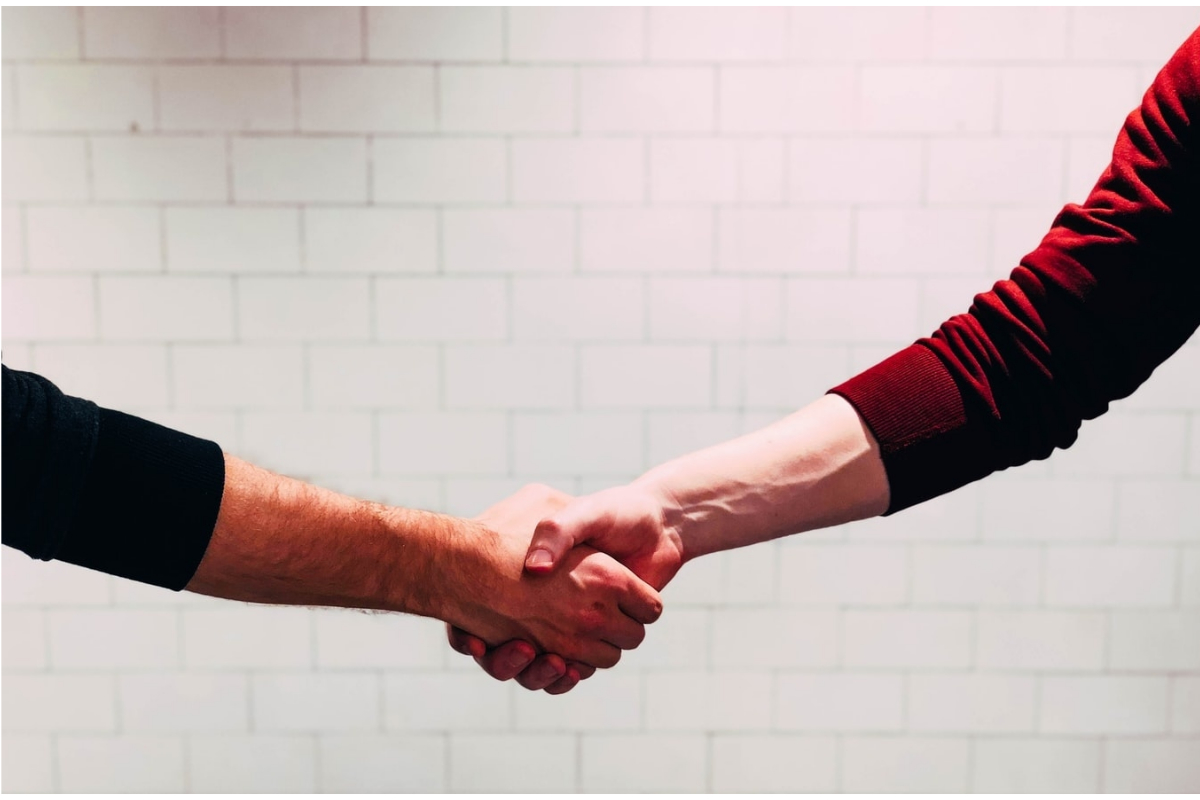 Reading Time:
2
minutes
Today, ​FirstBlood Technologies​, the ​online competitive ​gaming ​platform and maker of Gaming Blockchain Dawn Protocol that lets ​esports​players challenge the field and win real rewards for excelling at their favorite games,​is integrating with ​MakerDAO​ to bring decentralized stablecoin integration to the ​FirstBlood Platform​. MakerDAO, the protocol behind the popular ​DeFi stablecoin Dai​, will enhance accessibility for enthusiasts and professional gamers alike by offering rewards in DAI to competitive gamers playing on FirstBlood. This signals an immense victory for gamers, and allows for permissionless cross-border payments to be made in what is arguably the most popular DeFi crypto-token available today. While the FirstBlood Platform supports it's own native token $Dawn the addition of an algorithmic stablecoin sweetens the prize pot for gamers all around the world.
Joe Zhou, the Co-Founder and CEO of FirstBlood, says "we aim to leverage the massive DAI community and facilitate blockchain adoption into the world of competitive gaming. With players competing from every continent, payments in cryptocurrencies will simplify barriers to entry for users, and provide a stable and secure environment for players to earn rewards for rising to the challenge." Of the partnership, Rune Christensen, CEO of the Maker Foundation and co-founder of MakerDAO, had this to say, "the borderless, decentralized nature of Dai makes it the perfect stablecoin to use as in-game rewards for FirstBlood players. The stability, transparency and ease of use of Dai will let players spend more time focused on competing and less time sorting out how to manage their rewards."
To celebrate the partnership, MakerDAO is offering 10,000 DAI in prizes to sign up and compete on FirstBlood. All prizes will be paid in Dai. The details are as follows:
Beginning the 3rd week of November 2020, FirstBlood players will have an opportunity to compete against each other in the newest game-integrated on the FirstBlood Platform, Call of Duty: Warzone.
On the third Monday for the months of November, and December of 2020 and January 2021, FirstBlood will host the Maker Monthly tournament, which will have a $1,500 prize pool, payable in Dai.
Starting November, 4th, 2020, FirstBlood will host the Daily Dai with a prize pool of $100 each day for 40 days.
Events are available for players on PC, Playstation, and Xbox.
To sign up and get started, simply visit the FirstBlood platform and create an account at https://app.firstblood.io​.