New Gaming Providers Put a Great Emphasis on VR Slot Games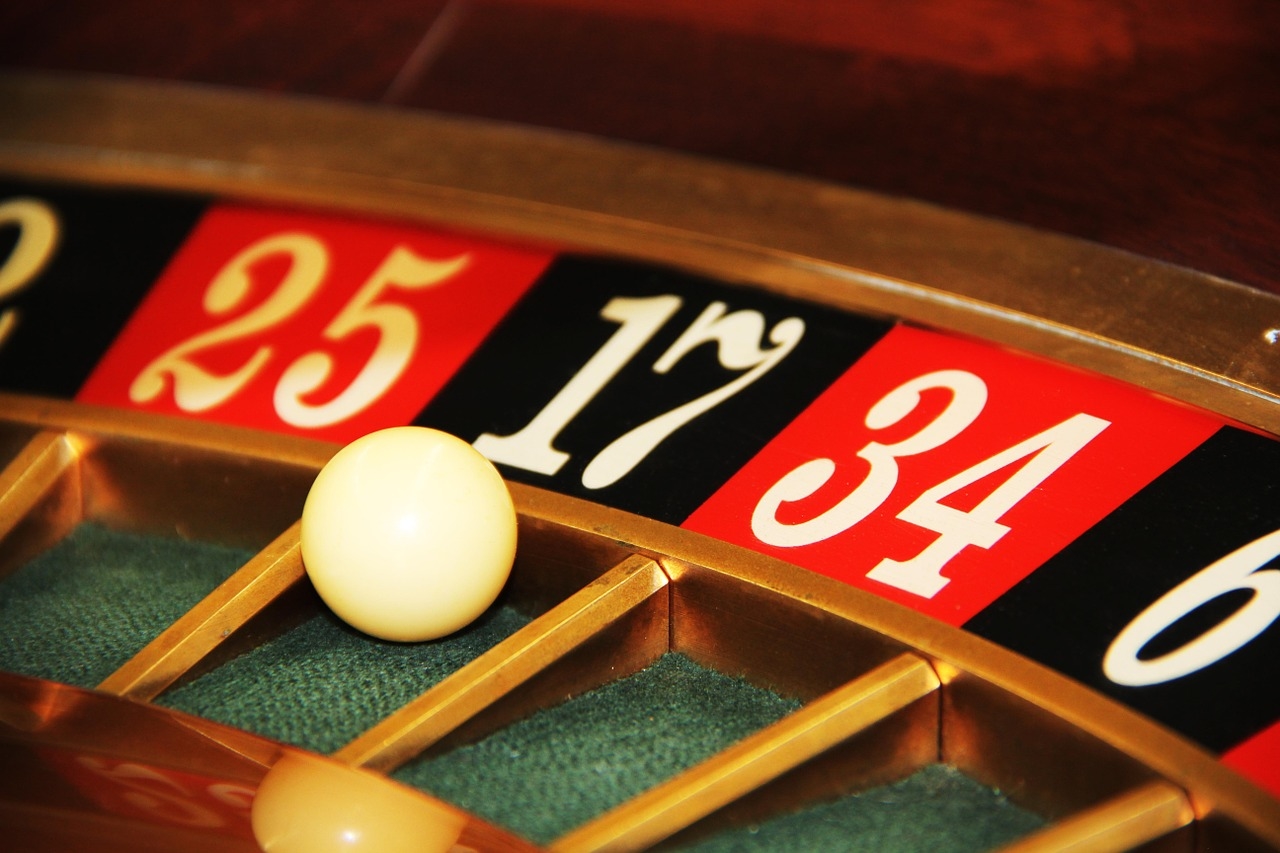 Reading Time:
3
minutes
The iGaming industry has taken some huge leaps forward in the last few years, with many developers seeking to create the next big thing. We've moved from basic three and five-reel video slots to complex grid-based titles loaded with colourful features and unique game mechanics.
But the industry is still evolving, the improvements are still coming, and now, iGaming developers are looking to the exciting worlds of Virtual Reality and Augmented Reality to create the next big thing.
Virtual Reality in Gambling: How Will it Work?
Imagine walking into a casino. You can hear the relentless and welcoming noise of slot machines, the calls of dealers, and the conversations of happy punters. You find your favourite slot, saddle up, and prepare for a session.
But instead of pushing coins into the machine, you just press a few buttons and your account balance appears before your eyes, reducing slightly every time you hit that glowing "Spin" button.
It's the future of online casino gambling because while you're enjoying the lively atmosphere of a real-life casino, you just happen to be sitting in the comfort of your own home, wearing your pyjamas, and connecting to this amazing world via a VR headset and a pair of motion controllers.
VR technology has created endless possibilities for developers and while most of these have revolved around immersive video games and virtual tours, creators are now turning their attention to the online gambling industry, and slots is a huge part of it.
A fully immersive casino environment may be a few years away yet, but the world's biggest iGaming developers are currently focusing on VR slots, with innovative creators like NetEnt and Betsoft leading the way.
In fact, these games are already out there, but they have been developed by indie creators, use very basic slot setups, and don't allow real money gambling.
Virtual Reality in Gambling: What are the Challenges?
Surprisingly, the technology is not the biggest challenge that developers face. The tech is there, and while it can be expensive, the amount of money that goes into creating slots is already pretty high and developers are more than happy to pay it.
The biggest issue is that while everyone has a phone and/or a computer, not everyone has a VR headset, which means VR slots appeal to a small minority of players.
Furthermore, there could be some regulatory issues, especially in strict regions like the UK and Sweden. The regulators in this region are investing huge sums of money into responsible gambling programs and clamping down on anyone who breaches their strict rules.
Imagine how they will react when slots become infinitely more immersive. It may be great news for responsible gamblers, but what about problem gamblers? These games have the potential to lock them into a world they may struggle to escape from, and that could raise a number of red flags for the regulators.
The developers will need to find and show proof that these games are not harmful before they can be launched. And even then, they may be subject to stricter responsible gambling requirements, such as regular warnings that flash onto the player's headset, telling them how long they have been playing and what the risks of irresponsible gambling are.
The good news is that these things are relatively minor when compared to the challenges that developers were facing just a couple of years ago, and those challenges may be even less in a few months or a year.
Conclusion: How Long Do We Have to Wait?
Virtual reality is here and has been for several years. Systems created by Sony (PS VR) Oculus, and HTC draw you into an exciting and immersive world. For the most part, games have been limited to novelties, but a greater number of big-name creators have been developing exclusive titles for these systems and that has helped to put them in the spotlight.
In 2020, for instance, we saw the release of a brand-new, eagerly awaited Half-Life title that was a VR exclusive, and developers are also working on exclusive RPG and adventure games that will change the way these systems are seen.
This is ultimately the thing that will make VR bigger. We have the capability to make grand, glorious, VR slots and table games, to combine Live Dealer creations with VR, and even to give players a fully immersive casino they can explore.
However, all of this comes at a cost and it's a price that might not be worth paying until more VR headsets are sold and they become more common. Once that happens, the process of creating VR slots and table games will become cheaper and more cost-effective, and that's when they will become the norm.
It might take a year, it might take half a decade, but it will almost certainly happen and we personally can't wait!

Affilka enters into partnership with ProperSix Casino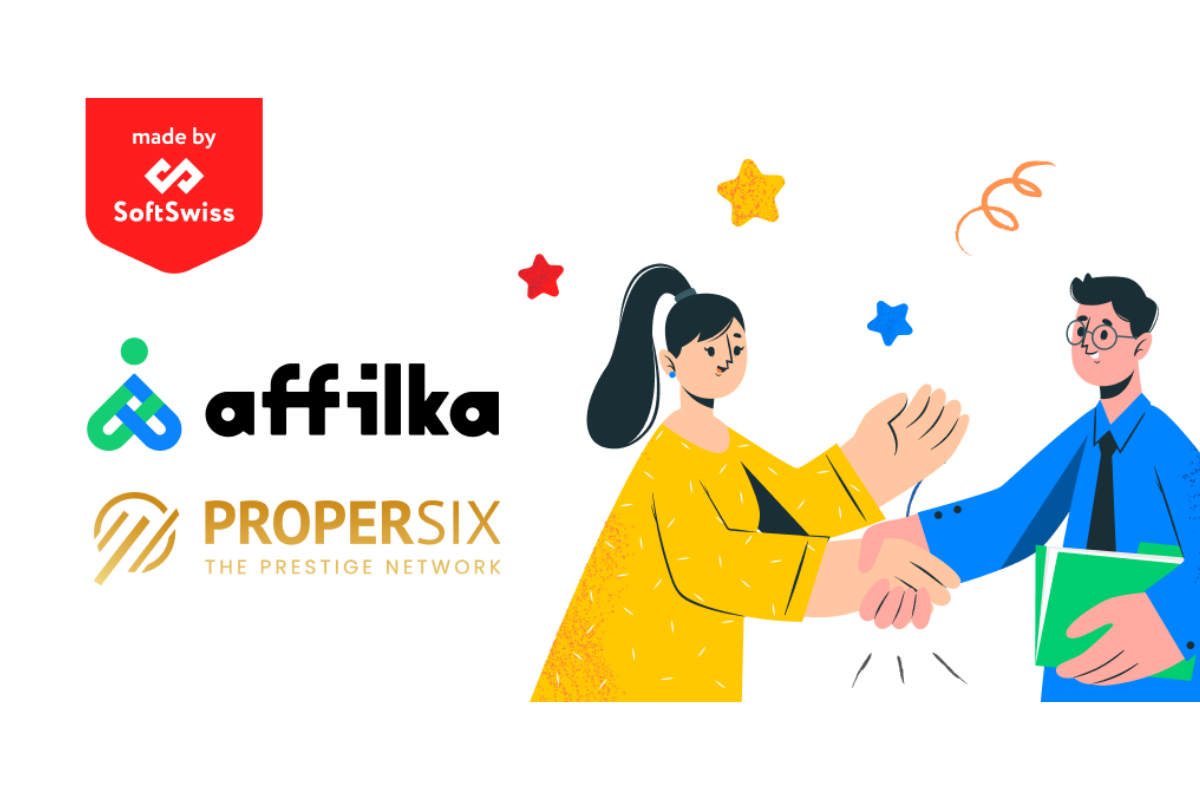 Reading Time:
2
minutes
Affilka, an Affiliate Marketing Platform developed by SoftSwiss inked a deal with a third-party brand ProperSix Casino. Now SoftSwiss will be providing its state-of-art services to the newly-launched online crypto casino brand.
An affiliate program of ProperSix Casino will be powered by Affilka, providing its users with a unique combination of transparency and functionality including an extremely flexible commissions constructor aimed at optimising marketing expenses.
A new crypto casino ProperSix is entering the market, giving players the chance to play various games online by using their cryptocurrencies. Customers will be able to play with ProperSix tokens or other most known cryptocurrencies, including BTC, ETH and USDT. With the casino having just been launched, 30 new and original games are ready for players from around the world. With many different bonus systems that help achieve the highest payouts, the luckiest players are sure to win big.
Furthermore, after an increasingly effective integration process with Affilka, the client decided to expand the area of cooperation between SoftSwiss and ProperSix by also signing a deal with SoftSwiss Game Aggregator. The project is bound to be fully integrated later in Q2 and will provide ProperSix Casino with a cost-effective, yet very efficient one-stop-shop solution with a wide portfolio of game providers that are constantly replenishing.
Anastasia Borovaya, Product Owner of Affilka commented on this event: "Affilka may be a newcomer among affiliate marketing software providers in the iGaming industry. Yet it keeps on proving itself as a reliable, secure and very strong and cost-effective tool for iGaming operators. We're super excited to launch this project alongside ProperSix and are looking forward to very productive cooperation!".
Richard Haverinen, CEO of PROPERSIX OU noted: "ProperSix is proud to announce that it will be collaborating with SoftSwiss Game Aggregator to ensure the best user experience and many more games to get jackpots in. Furthermore, Affilka by SoftSwiss will ensure reliable, safe and trustworthy operation along with high load resistance. The Online Casino is already live, so people are already purchasing ProperSix tokens and getting ready to see if they will be the ones to get the biggest payouts".
About SoftSwiss
SoftSwiss is an international tech company supplying widely acclaimed, certified software solutions for managing iGaming operations. SoftSwiss holds a number of gaming licenses, providing a "one-stop-shop" white label casino solution by taking care of all technical, legal, and financial processes on behalf of its customers. The company has a vast product portfolio, which includes an Online Casino Platform, Game Aggregator with thousands of casino games, an Affiliate Platform, and a recently launched sportsbook platform. In 2013 SoftSwiss was the first in the world to introduce a bitcoin-optimized online casino solution. The company has thus been regarded as the leading technical expert when it comes to the use of cryptocurrencies in online gaming.
About ProperSix Casino
New crypto casino ProperSix is entering the market, giving players the chance to play various games online by using their cryptocurrencies. Customers will be able to play with ProperSix tokens or other most known cryptocurrencies, including BTC, ETH and USDT.
OneTouch and BWG launch epic quest for lost love in The Maiden & The Swordman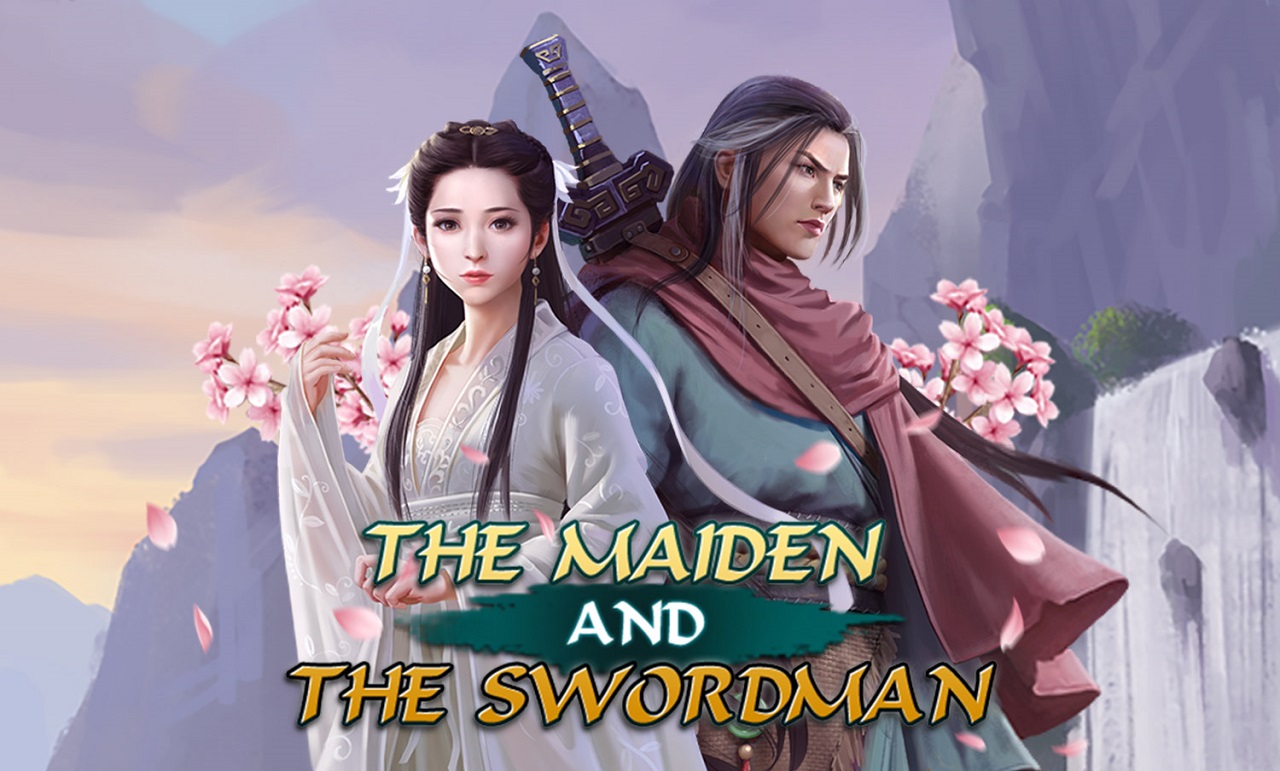 Reading Time:
< 1
minute
Mobile-first games developer OneTouch has partnered with Big Wave Gaming (BWG) to launch The Maiden & The Swordsman, a stunningly designed, graphic rich slot that sees players join the game's hero in his quest to find his true love.
The five-reel, three-row, 50-line slot follows the journey of the Swordman as he battles the elements to reach his beloved Maiden uncovering huge wins and a treasure trove of bonus features along the way.
If players reveal three or more scatters they are rewarded with an unlimited number of free games, or up to 10 free games including a unique 'nudge' feature that could turn wins into even bigger prizes. Players' fortunes can improve further if they uncover the Wild waterfall symbol that takes over the reel and can lead to even larger potential pay outs.
OneTouch has experienced huge success and growth with its cutting-edge mobile-first slots, tables games and live casino products in 2021, alongside the signing of several landmark commercial agreements and partnerships including with Relax Gaming that has integrated its suite of games and provides OneTouch with access to its host of tier-one operators.
Petra Maria Poola, Head of Business Development and Operations at OneTouch, said: "The Maiden & The Swordman is a beautifully designed game and we're delighted with the results of our partnership with BWG. Players will revel in going on an epic journey across a mysterious land, packed with adventure, with our two central characters and discover hidden features and bountiful prizes along the way with the potential to pick up massive wins."
Latvian Parliament Rejects Amendments to the Law on Gambling and Lotteries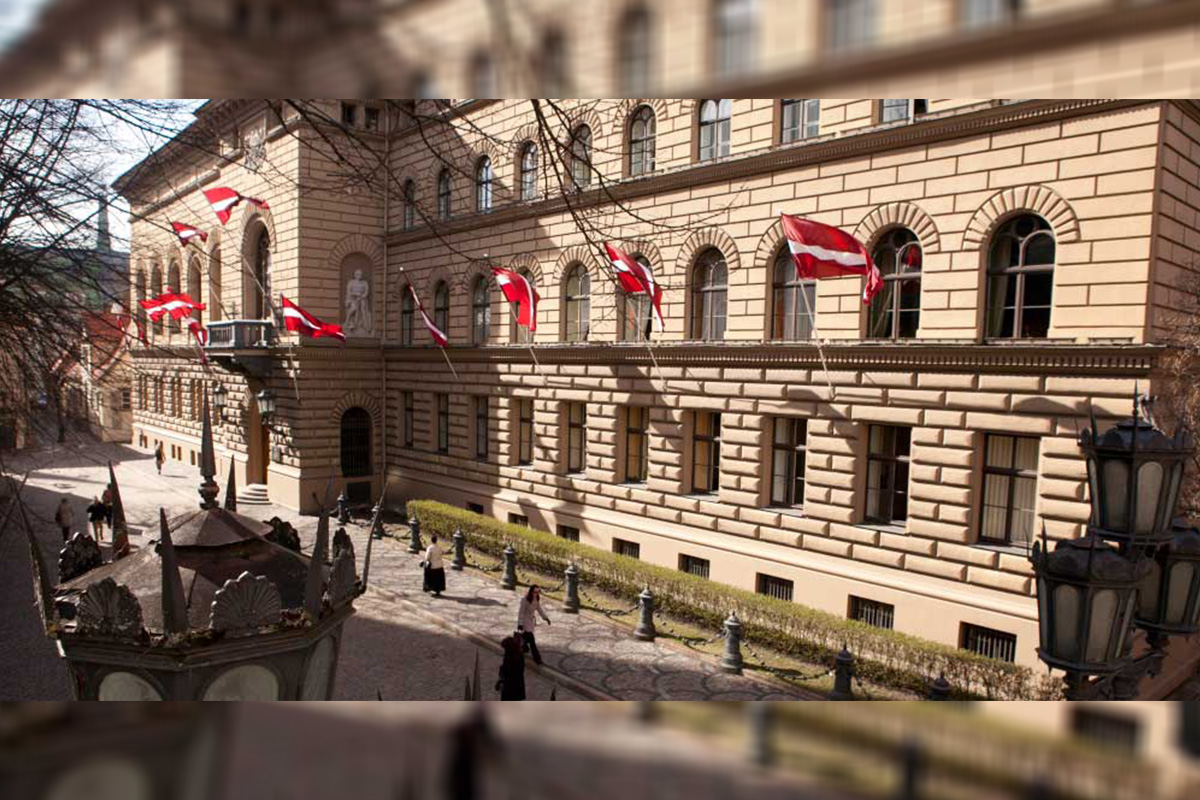 Reading Time:
2
minutes
The Latvian parliament has decided to reject amendments to the Law on Gambling and Lotteries. The proposed amendments would have been used to limit gambling in the country.
These amendments were developed by members of the New Conservative Party and KPV LV. Saeima deputy Juris Jurašs urged other members of the parliament to support this legislative draft, commenting that about 80,000 people in Latvia suffer from gambling addiction and for 15,000 of them this problem is severe.
He believes the proposed amendments would become a small step towards forming a healthier society.
"Gambling halls in Latvia are a lasting disease that certain people rich, it needs to be treated," he said.
Jurašs stressed in particular that the gambling situation is critical. After the parliament had rejected the legislative draft Saeima deputy Krišjānis Feldmans from New Conservative Party wrote on his Twitter profile that Attīstībai/Par! political party is a plague for Latvian politics, commenting how the party voted against limiting gambling.
35 Saeima deputies voted in favour of passing the draft to the Budget and Finance Committee, 15 voted against and 27 deputies abstained. And so the legislative draft was rejected somehow.
The annotation mentions that the purpose of the proposed amendments is limiting the number of gambling locations in Latvia and reducing the negative effect gambling has on public health and people in general.
The legislative draft explains that people who participate in gambling and lotteries are subjected to an excessive addiction risk. Gambling addiction or a pathological need to engage in gambling is characterised with frequent gambling episodes, which quickly become the person's main point of interest, impacting his or her social, professional, and family values, as well as negatively impacting his or her finances.
According to the study performed by SKDS in 2016, 26% of respondents who engaged in gambling in the past 12 months admitted having situations when gambling took over so much of their life that the outside world ceased to exist to them for some time.
The legislative draft also proposed making it so that casinos would be permitted only in four or five-star hotels in Latvia.
The annotation mentions that studies show that localization or limitation of gambling halls and casinos is one of the ways to limit and reduce problematic gambling habits.
It was also planned to impose a limit on open hours of gambling halls.
Deputies also proposed prohibiting alimony avoiders from engaging in gambling. The Maintenance Guarantee Fund Law already provides multiple restrictions for debtors to motivate them to fulfil their duties – pay alimony and provide their children with finances.