Push Technology Launches Diffusion Kafka Adapter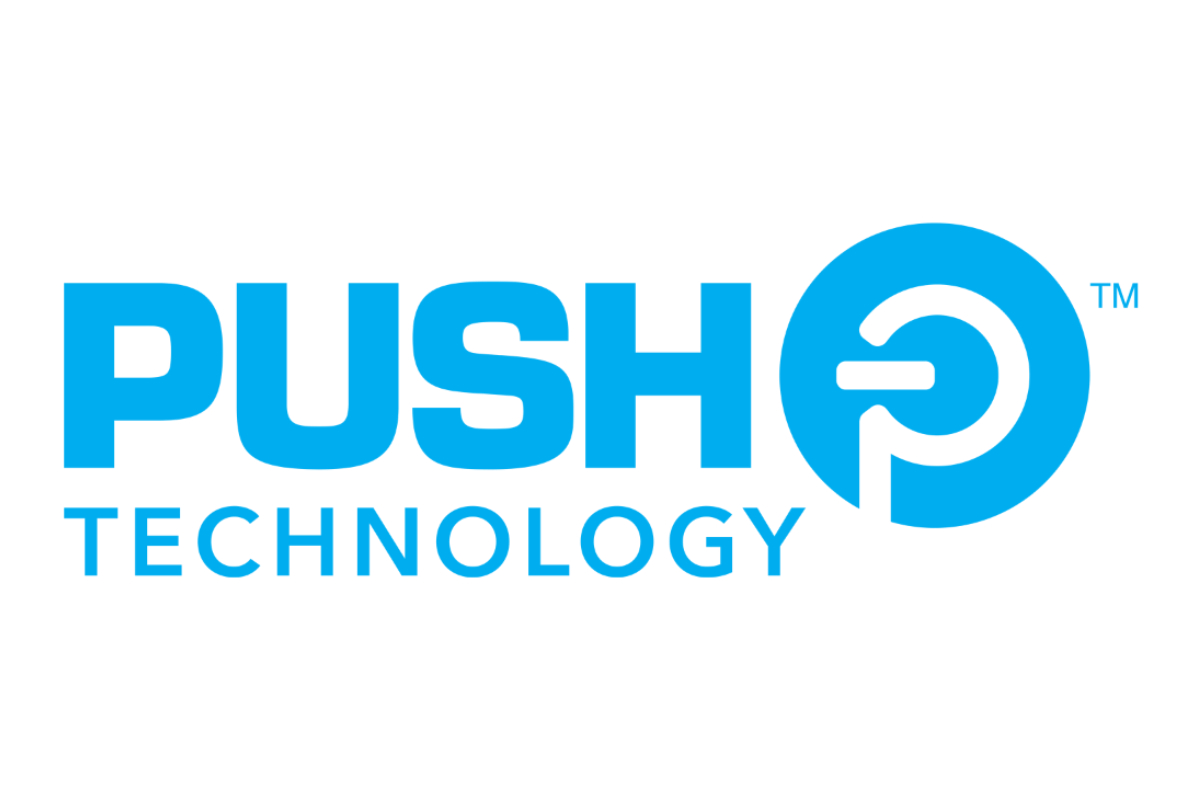 Reading Time:
3
minutes
Turbocharge Your Kafka Solution
Push Technology, the pioneer and leader in real-time data streaming and messaging solutions, today announced the launch of a new Kafka Adapter for their Diffusion Intelligent Data Mesh.  With the Diffusion Kafka Adapter, organizations can now efficiently and securely extend Kafka solutions over the Internet, streaming real-time data to millions of end-user applications.  In addition, customers can easily manage the high-volume of data across geographically dispersed regions.
Organizations Can Now Turbocharge Kafka
Kafka has proven capability for high-throughput data handling within the data center. When dealing with potentially hundreds of thousands of topics and concurrent connections in real-time mode, the qualities that make Kafka extremely powerful in the backend, fail to meet the unique requirements and challenges of edge networks. For example, Kafka performance suffers as the number of consumers increases. In addition, lack of topic granularity causes consumers to receive substantial amounts of excess data dramatically increasing cost.  Diffusion with the Kafka Adapter handles these challenges.
Diffusion Kafka Adapter
The Diffusion Intelligent Data Mesh provides pub/sub functionality over last-mile network connections – web, mobile or satellite – reducing application code complexity and speeding time-to-market. The new Diffusion Kafka Adapter is fully hosted within the Diffusion Cloud infrastructure with an easy-to-configure user interface, for seamless integration with Kafka brokers.  The Adapter automatically maps Kafka message types to JSON, allowing web, mobile, and IoT clients to securely consume data that is stored as rich data structures within Kafka.
The valuable customer benefits of the Diffusion Kafka Adapter are:
Scalable Topic Models
Diffusion is purpose built to handle millions of unique topics, allowing data to be scaled independently from consumers.  In-flight transformation rules allow event data to be disaggregated or remapped, enabling intelligent and efficient distribution of data, based upon specific consumer requirements, while throttling or delay controls are available as needed to facilitate the exposure of real-time data at different tiers of availability.  Diffusion removes the overhead of scaling the consumer-side of real-time data, allowing organizations to pursue new business opportunities without worrying about operational complexities.  The Diffusion Kafka Adapter exponentially scales Kafka performance by providing the ability to handle millions of topics and millions of concurrent connections.
Security
Security can be a challenge on edge networks.  With Diffusion, dynamic multi-tiered security access control is available out-of-the-box.  A robust, pluggable authentication system makes it easy to combine standard security adapters (e.g. JWT, OAuth) with bespoke authentication strategies.  Diffusion's scalable Role-based Access Control system allows unique security policies to be assigned across hundreds of thousands of consumers and changes can be applied dynamically across all active connections and subscriptions.
Efficient Data Movement
Diffusion is an intelligent solution for the challenge of optimizing real-time data distribution across unreliable networks, with adaptive flow-control, optional conflation of messages, and automatic delta streaming which can reduce bandwidth usage by up to 90%.
Sean Bowen, CEO of Push Technology, said: "Many organizations struggle to securely and cost-efficiently integrate Kafka into their operations as they build out highly-scalable, real-time web and mobile applications.  Our Diffusion Intelligent Data Mesh and Kafka Adapter handle the complexities and address the challenges of Kafka data management and control over the network edge."
About Push Technology
Push Technology pioneered and leads the market in real-time data streaming and messaging solutions that power mission-critical business applications worldwide. The Diffusion Intelligent Data Mesh delivers centralized data management, optimization, and integration to simplify application development, reduce infrastructure requirements, and speed time-to-market.  Leading brands, across industries including: financial services, transportation, energy, retail, healthcare, eGaming, and Internet-of-Things companies, use Diffusion to fuel revenue growth, customer engagement, and business operations. Diffusion is available on-premise, in-the-cloud, or in hybrid configurations, to fit the specific business, regulatory, and infrastructure requirements of the applications operating in today's everything connected world.
Learn how Diffusion can reduce infrastructure costs, and increase speed, efficiency, and reliability, of your web, mobile, and IoT applications at www.pushtechnology.com.
Fill Your Boots with All the Jewels You Can Carry in REEVO's Crown Heist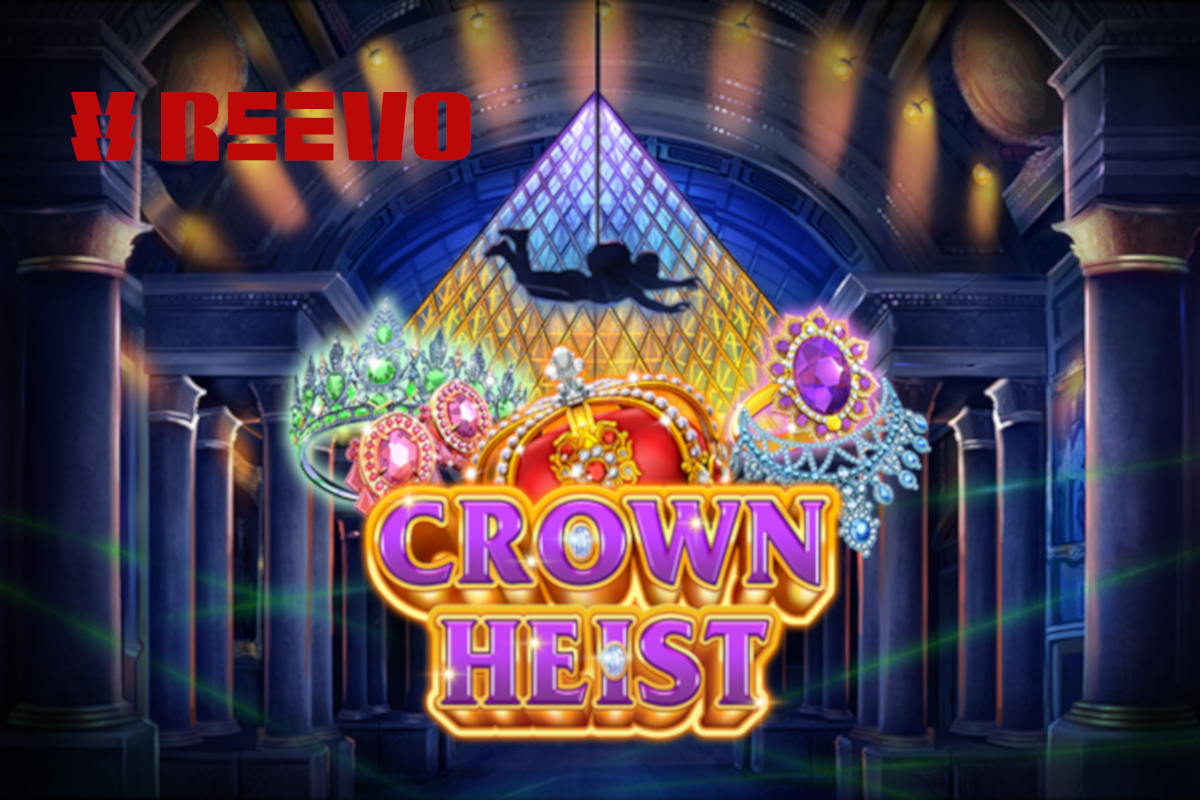 Reading Time:
< 1
minutes
Frequent wins and overflowing free spins in classic slot
Don your best disguise and adopt a cunning alter ego in a bid to nab the museum's prize assets in Crown Heist, REEVO's latest classic low-volatility jewel-themed game.
Based on a proven maths model and appealing to new players who enjoy frequent wins and a swag-bag full of free spins, Crown Heist is a 5×3, 25-payline slot overflowing with jewel-encrusted free spins.
These are no ordinary free spins, they can retrigger, while the game also has two further bonus free spins rounds with sticky bonus symbols and wilds everywhere you look. Just tread carefully and only trigger free spins and not the museum alarm.
If that wasn't enough, players who can hold their nerve the most can claim the biggest jewel of all and unlock the grand prize of x5,000 their stake per line if they land five Crown Heist symbols in a winning line.
"This is a gem of a new game that we're really proud of, with classic features including bags of retriggering free spins, stacks of bonuses and wilds and the chance to super-size your stake, just don't get caught," the Head of Sales for REEVO, Petra Poola, said.
REEVO is a next generation B2B supplier with a rapidly growing games portfolio of high performing titles and a 2023 roadmap to rapidly accelerate games production. It offers customers a seamless games aggregation platform of the industry's best third-party games suppliers with rapid integration.
Its mission is to make an unparalleled difference both for operators and game suppliers providing them with the opportunity to accelerate their casino revenues with a blend of innovative and exclusive content tailored to their requirements.
FAVBET partners with BETER Live in major boost to its live casino offering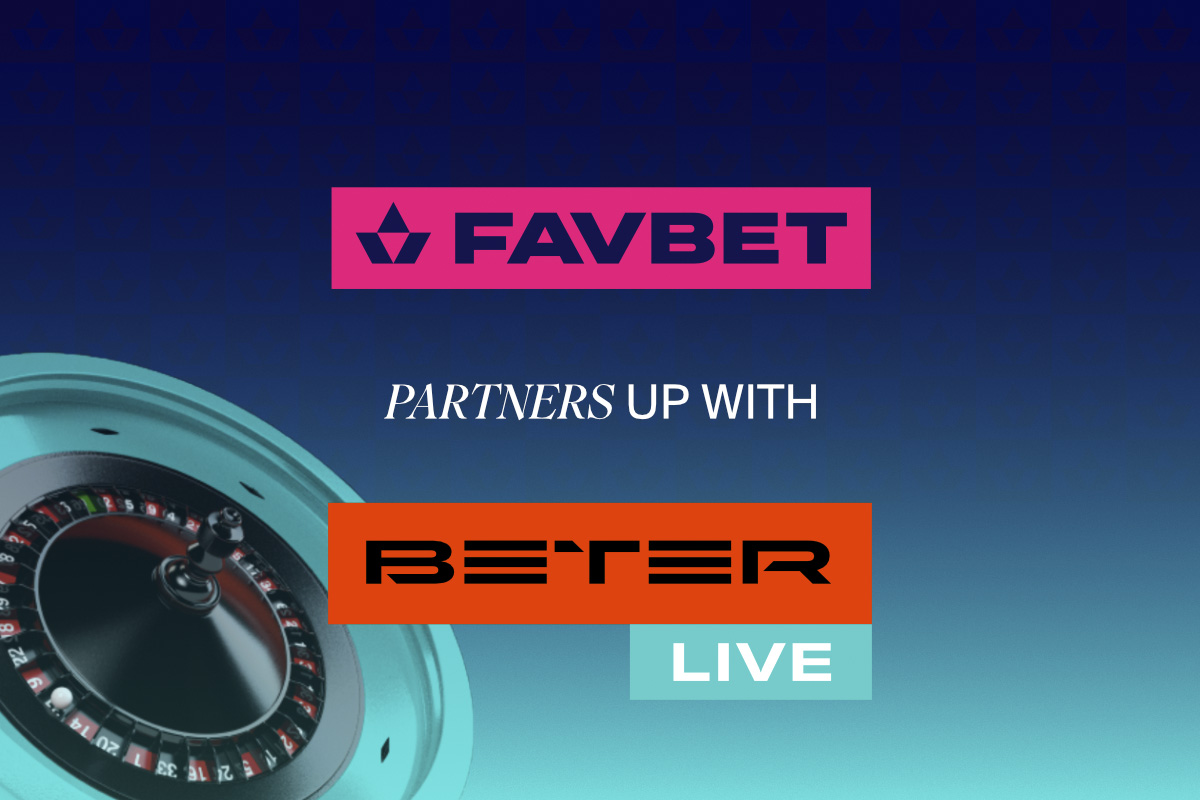 Reading Time:
2
minutes
BETER Live's suite of premium games is now available to all of FAVBET's users in Ukraine, Croatia, and Romania
Ukraine's leading iGaming operator FAVBET and BETER Live, the live casino division of the betting content and data provider BETER, has announced a long-term partnership to expand FAVBET's live casino experience.
From now on, BETER Live will provide FAVBET with a portfolio of authentic and interactive live casino titles in markets across its 3 markets of operation. This includes more than 20+ games and variations covering Roulette, Blackjack, Gravity Blackjack, Gravity Roulette and Ukrainian Roulette.
Game presenters have been trained to the highest possible standards and also know how to provide an engaging player experience, chatting with players throughout their time at the table.
FAVBET has recently launched a UA Roulette table, powered by BETER Live, which has been tailored to meet the specific preferences of Ukrainian players. The new localised game has already found a response among players, showing a near 40% higher conversion rate and 4x more organic traffic compared to the provider's regular roulette.
"Being a trailblazer in the Ukrainian online casino scene, FAVBET is constantly looking for new and exciting ways to engage our players while offering them the best possible experience. We are happy to have added BETER Live's games to our portfolio and be able to provide a fully localised experience to our players and stand out from competition. We now look forward to working closely with BETER Live to continue to enhance our live casino offering and have many great products and updates in the pipeline," commented FAVBET.
Anna Vikmane, Director of BETER Live, said: "We are delighted to share the news of another successful partnership between BETER Live and a leading operator, FAVBET. It is one of the most recognised brands in the Ukrainian market and one that players trust.  Localisation is key to FAVBET's success, and we have been able to work with the operator to ensure our content delivers a localised player experience. Shortly after we launched our first games and FAVBET could see they were a big hit with its customers, we rolled out Ukrainian Roulette — the operator's first step towards a dedicated offering for the market." 
NetBet Italy and 1X2 Network Announce Partnership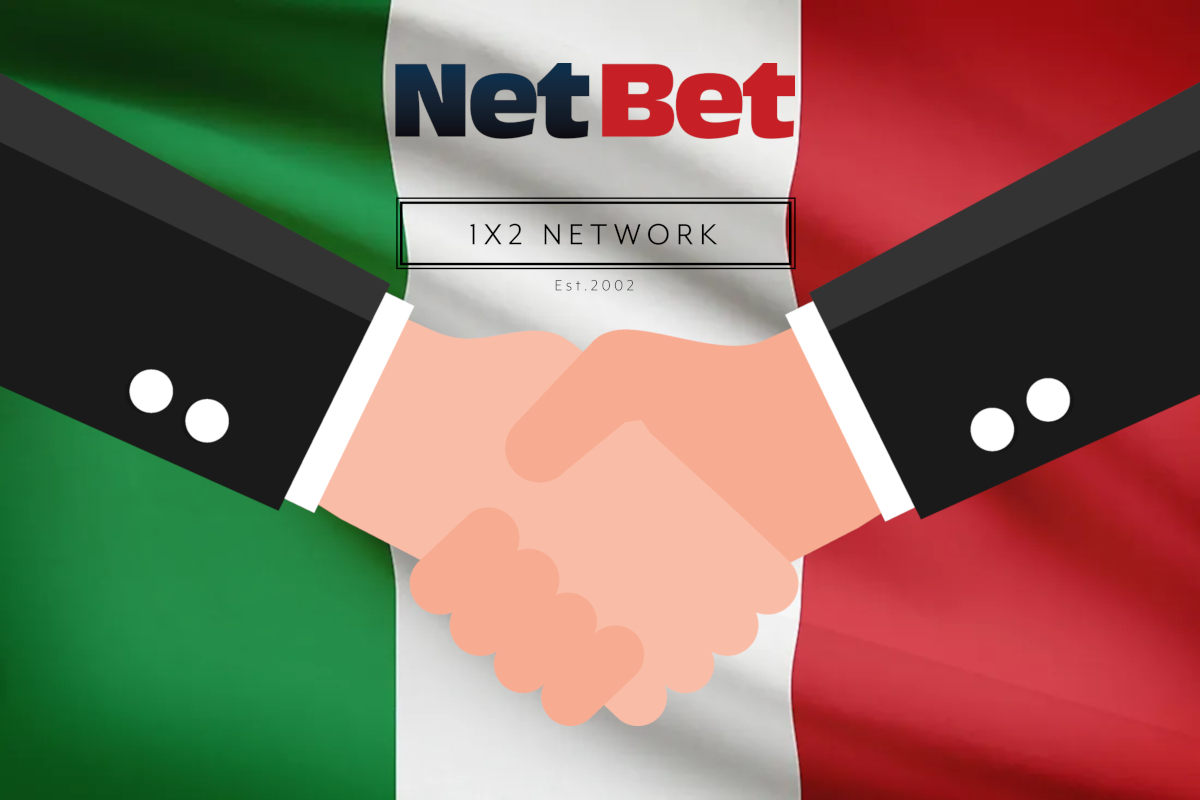 Reading Time:
2
minutes
NetBet Italy, a leading online gambling platform in Italy, has announced its latest partnership with 1X2 Network, a leading iGaming provider. The partnership between NetBet Italy and 1X2 Network brings together two dynamic forces in the iGaming industry. Both brands share a commitment to delivering exceptional gaming experiences and this collaboration sets the stage for an enhanced player journey.
NetBet Italy has established itself as a prominent player in the Italian iGaming industry, offering a wide array of top-quality casino games, sports betting and virtual sports options to its discerning customer base. The collaboration with 1X2 Network represents an exciting milestone for the company, further reinforcing its commitment to delivering exceptional entertainment and cutting-edge gaming products to its valued players.
The partnership will allow NetBet's Italian players have access to 1X2 Network's extensive game library. Most notable games that will now be available include Megaways Jack and The Magic Beans, 1 Million Megaways BC and Branded Megaways.
This partnership brings together NetBet Italy's strong market presence and dedication to customer satisfaction with 1X2 Network's renowned expertise in creating exceptional casino games. With the addition of these exciting titles, NetBet Italy will continue to solidify its position as a premier destination for online gaming enthusiasts in the Italian market.
"We are happy to join forces with 1X2 Network and introduce its thrilling portfolio of games to our esteemed players," NetBet Italy's Public Relations Manager, Claudia Georgevici, said. "Our focus has always been on providing the ultimate gaming experience and this partnership will allow us to further expand our offerings and meet the diverse preferences of our customers."
"We are delighted to partner with NetBet Italy," the Accounts Director for 1X2 Network, Christopher Reid, said. "Our games have a strong track record in the Italian market so it's fantastic to sign with such a leading brand there and we believe that our innovative and engaging games will resonate well with NetBet Italy's players."
For more information contact PR@ NetBet .it.