Casino Gaming Market Research Report by Casino Type, by Casino Gaming Type, by End User – Global Forecast to 2025 – Cumulative Impact of COVID-19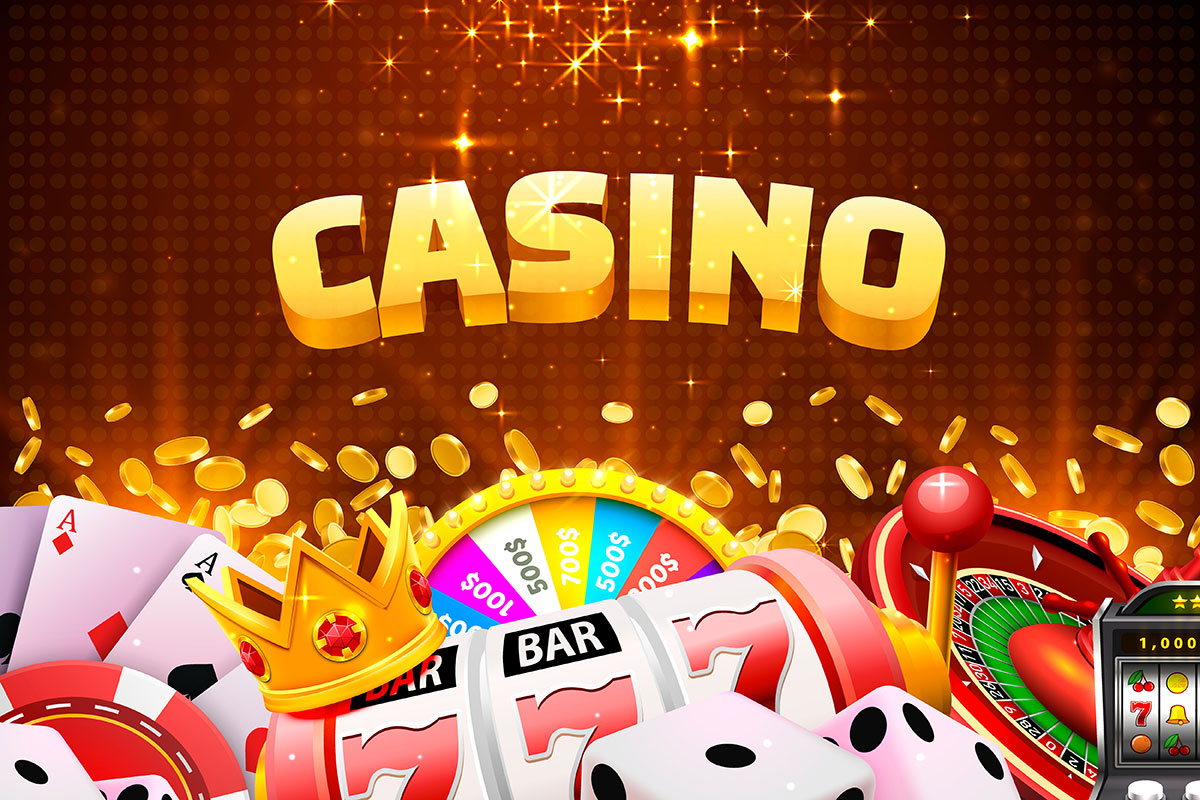 Reading Time:
3
minutes
Reportlinker.com announces the release of the report "Casino Gaming Market Research Report by Casino Type, by Casino Gaming Type, by End User – Global Forecast to 2025 – Cumulative Impact of COVID-19" – https://www.reportlinker.com/p05913760/
The Global Casino Gaming Market is expected to grow from USD 6,247.75 Million in 2019 to USD 8,443.56 Million by the end of 2025 at a Compound Annual Growth Rate (CAGR) of 5.14%.
Market Segmentation & Coverage:
This research report categorizes the Casino Gaming to forecast the revenues and analyze the trends in each of the following sub-markets:
Based on Casino Type, the Casino Gaming Market studied across Land-based Casino Gaming and Online Casino Gaming.
Based on Casino Gaming Type, the Casino Gaming Market studied across Blackjack, Craps, Poker, Roulettes, and Slot Machines.
Based on End User, the Casino Gaming Market studied across Dabblers, Gambling Enthusiasts, Lottery Loyalists, Social Exuberants, and Unengaged Audience.
Based on Geography, the Casino Gaming Market studied across Americas, Asia-Pacific, and Europe, Middle East & Africa. The Americas region surveyed across Argentina, Brazil, Canada, Mexico, and United States. The Asia-Pacific region surveyed across Australia, China, India, Indonesia, Japan, Malaysia, Philippines, South Korea, and Thailand. The Europe, Middle East & Africa region surveyed across France, Germany, Italy, Netherlands, Qatar, Russia, Saudi Arabia, South Africa, Spain, United Arab Emirates, and United Kingdom.
Company Usability Profiles:
The report deeply explores the recent significant developments by the leading vendors and innovation profiles in the Global Casino Gaming Market including 888 Holdings PLC, Betfair Online Casino Games, Boyd Gaming Corporation, Caesars Entertainment Corporation, City of Dreams Manila, Delaware Park, Galaxy Entertainment Group, Las Vegas Sands Corporation, MGM Resorts International, and SJM Holdings Limited.
FPNV Positioning Matrix:
The FPNV Positioning Matrix evaluates and categorizes the vendors in the Casino Gaming Market on the basis of Business Strategy (Business Growth, Industry Coverage, Financial Viability, and Channel Support) and Product Satisfaction (Value for Money, Ease of Use, Product Features, and Customer Support) that aids businesses in better decision making and understanding the competitive landscape.
Competitive Strategic Window:
The Competitive Strategic Window analyses the competitive landscape in terms of markets, applications, and geographies. The Competitive Strategic Window helps the vendor define an alignment or fit between their capabilities and opportunities for future growth prospects. During a forecast period, it defines the optimal or favorable fit for the vendors to adopt successive merger and acquisition strategies, geography expansion, research & development, and new product introduction strategies to execute further business expansion and growth.
Cumulative Impact of COVID-19:
COVID-19 is an incomparable global public health emergency that has affected almost every industry, so for and, the long-term effects projected to impact the industry growth during the forecast period. Our ongoing research amplifies our research framework to ensure the inclusion of underlaying COVID-19 issues and potential paths forward. The report is delivering insights on COVID-19 considering the changes in consumer behavior and demand, purchasing patterns, re-routing of the supply chain, dynamics of current market forces, and the significant interventions of governments. The updated study provides insights, analysis, estimations, and forecast, considering the COVID-19 impact on the market.
The report provides insights on the following pointers:
1. Market Penetration: Provides comprehensive information on the market offered by the key players
2. Market Development: Provides in-depth information about lucrative emerging markets and analyzes the markets
3. Market Diversification: Provides detailed information about new product launches, untapped geographies, recent developments, and investments
4. Competitive Assessment & Intelligence: Provides an exhaustive assessment of market shares, strategies, products, and manufacturing capabilities of the leading players
5. Product Development & Innovation: Provides intelligent insights on future technologies, R&D activities, and new product developments
The report answers questions such as:
1. What is the market size and forecast of the Global Casino Gaming Market?
2. What are the inhibiting factors and impact of COVID-19 shaping the Global Casino Gaming Market during the forecast period?
3. Which are the products/segments/applications/areas to invest in over the forecast period in the Global Casino Gaming Market?
4. What is the competitive strategic window for opportunities in the Global Casino Gaming Market?
5. What are the technology trends and regulatory frameworks in the Global Casino Gaming Market?
6. What are the modes and strategic moves considered suitable for entering the Global Casino Gaming Market?
About Reportlinker:
ReportLinker is an award-winning market research solution. Reportlinker finds and organizes the latest industry data so you get all the market research you need – instantly, in one place.

NeoGames makes bid to acquire Aspire Global for SEK 111 per share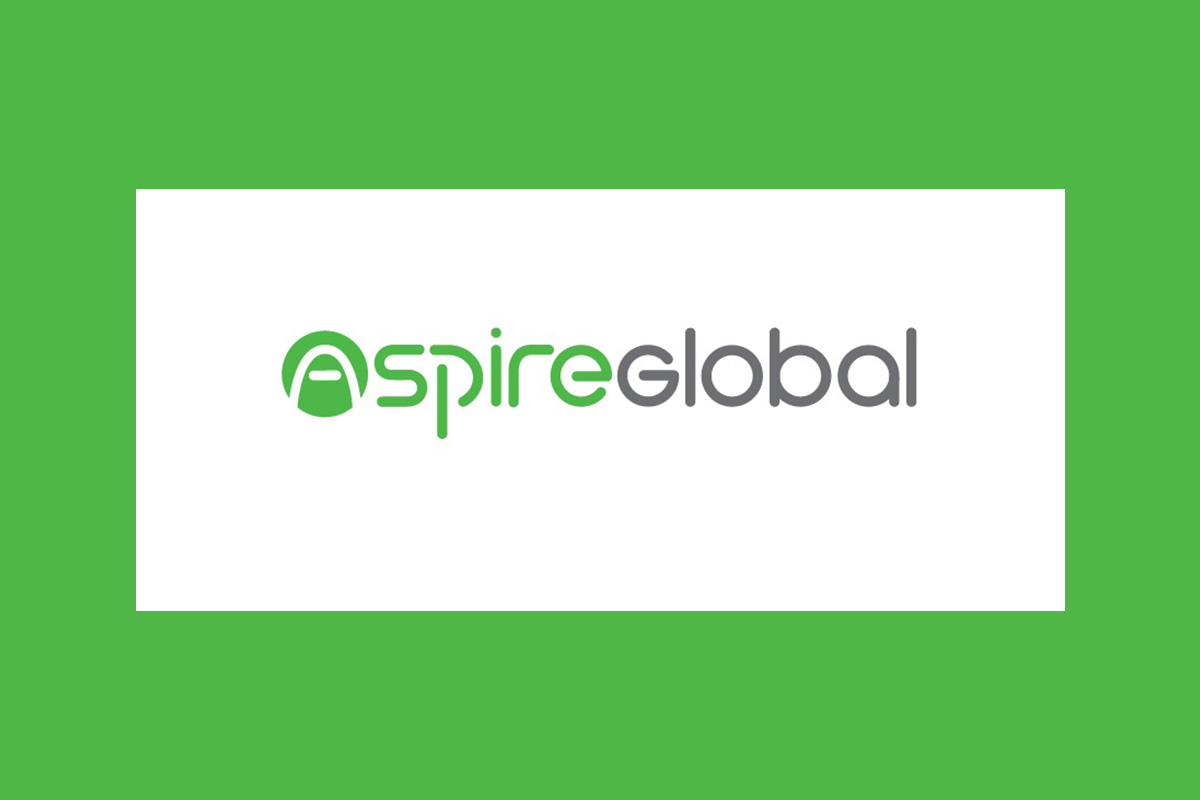 Reading Time:
3
minutes
NeoGames, the global leader of iLottery solutions and services, has made a bid to acquire Aspire Global, the leading supplier of gaming solutions, for SEK 111 per share.
On 17 January 2022, a public tender offer was made by NeoGames S.A to the shareholders of Aspire Global to tender all their shares in the Company to NeoGames for a consideration consisting of a combination of cash and newly issued shares in NeoGames . Aspire Global's main shareholders, who in aggregate own shares corresponding to 66.96% of all shares and votes in Aspire Global, have entered into irrevocable undertakings that enable the other shareholders in Aspire Global to tender their shares to NeoGames and receive 100 percent cash consideration corresponding to SEK 111.00 per share tendered in Aspire Global representing a premium of 41% compared to today's closing price of SEK 78.5 for Aspire Global's share.
This value of the company is between 500-600 million US Dollars.
For the shareholders who elect to receive 100 percent of the consideration in cash, the Last Twelve Month (LTM) EBITDA multiple) would be 16.8x which compares very favorably to the comparable multiples in the space.
For those shareholders electing to take the mix of equity and cash on a 50:50 basis, the EV/EBITDA multiple will be 13.6x due to the proposed share price ratio which, whilst a lower multiple, also compares well to industry comparables. The latter option will be subject to change based on the movement of NeoGames share price pre closing of the Offer.
The synergies between the companies expend more the control in the value chain of gaming and lottery and will allow the group to become a true online leader in regulated markets.
NeoGames will gain access to Aspire Global proprietary products and world leader in the managed services offering, also to big volumes in regulated markets such as Europe, Latin America and Africa.
Aspire Global will be able to accelerate its US entry plans through the existing presence of NeoGames.
Aspire Global will continue to act independently and as an iGaming division in the whole group.
All the employees are expected to continue as usual in both Aspire Global group and NeoGames.
Tsachi Maimon will remain as the CEO of Aspire Global group and will be appointed to be the president of the NeoGames group.
Tsachi Maimon, CEO Aspire Global:
"Aspire Global is a high quality, leading supplier with a one stop shop in the regulated gaming industry. Following the acquisition of Btobet, Pariplay, the recent investment in bingo and the divestment of the B2C division and now this potential merger with NeoGames, we will create a leading global supplier for the entirety of the iGaming and iLottery space overnight. I strongly believe that the two companies are well matched with a solid cultural connection forged over many years of working together which will facilitate meaningful revenue synergies. The deal will allow us to leverage NeoGames' presence in the U.S. to grow even further in this market whilst continuing to roll out new products and support the growth of our regulated clients in Europe, Latin America, Africa and North America. Setting aside the value creation from a financial perspective, both NeoGames and Aspire Global will be able to offer a state-of-the-art enhanced gaming solution as well as supporting growth for existing and new clients. This is an exciting new chapter for my management and employees as we look to lead the space with high quality and innovative products"
Moti Malul, CEO NeoGames:
"This is a highly strategic and transformational transaction for NeoGames that represents perhaps one of the more important milestones for us as a company. We believe that the combination of our two very successful companies will create a leading global provider across all forms of online lottery, sports betting and gaming that would have significant global active presence in many key markets. As a pure-play iLottery provider, we have experienced first-hand the strong convergence and expansion trend of lotteries in many countries globally into online gaming verticals and we believe that with this transaction we will become an even better strategic partner to our existing and future customers. We are excited to also be able to become a leading global provider to regulated gaming operators through the vast experience and product set that Aspire Global brings to our combined entity, together with profound operational experience which is a crucial success factor. The strong ties and cultural fit between the companies, where significant parts of our management teams have worked together and cooperated along the years, provides a great platform for future collaboration and success"
Livespins joins forces with Fantasma Games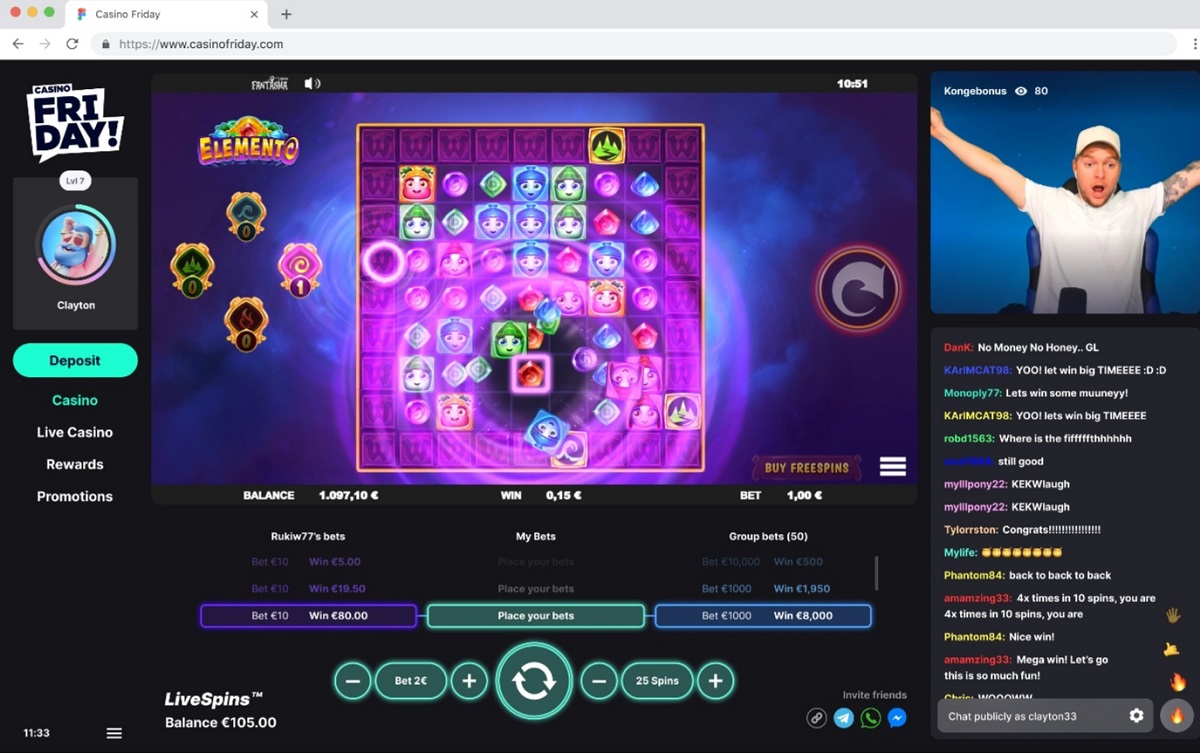 Reading Time:
2
minutes
Studio's chart-topping slots now part of social streaming bet-behind platform
Livespins, the provider of socially charged online casino experiences, has signed an agreement with Fantasma Games that will see the exciting game studio integrate its suite of slots into Livespins' ground-breaking live streaming platform.
The partnership will see Livespins' growing army of hugely entertaining streamers play some of Fantasma's most popular titles while enabling players to join the ride and bet behind the streamer.
Livespins is keen to work with innovative and cutting-edge studios to offer the best game titles to its streamers as well as players. Fantasma certainly fits the bill with its suite of slots that have been designed to offer player experiences that go beyond gambling.
This includes slots such as Flower Fortune Megaways that allows players to climb through levels built into the game, unlocking additional bonus features as they do. Then you have Heroes Hunt and Heroes Hunt 2 where players unlock different characters as they progress through the game's storyline.
Livespins integrates directly with an online casino and its proprietary streaming platform allows multiple players to view their favourite streamer and bet behind their play, effectively creating a group bet and shared betting experience on the same spin.
Each player is free to choose the bet amount and the number of spins they prefer. Adding another level of user engagement is the ability to chat with the streamer and other players and add reactions as the streamer spins the reels and the anticipation and excitement builds.
Michael Pedersen, CCO at Livespins, said: "Livespins is here to socially charge online casinos and offer an entirely new category of player experience by combining a well-known bet format – bet behind – with the uniquely immersive and highly entertaining world of streaming.
"At the heart of an engaging streaming session is a slot that provides the thrills and spills that both the streamer and the viewer can get excited about and in Fantasma Games we have a studio that knows how to deliver on both counts.
"This is the first in a series of integrations that we will be rolling out over the coming weeks and months as we continue to ramp up the Livespins product and proposition."
Fredrik Johansson, Founder at Fantasma Games, said: "As a studio, we have always aimed to be at the cutting edge and to design and develop slots that go beyond gambling to deliver never seen before player experiences. Livespins is working with a similar ethos, and we are thrilled to be their first studio partner.
"This partnership will allow us to leverage the power and influence of streamers and put our slots in front of a new and growing community of casino streaming consumers and online slot players."
7Mojos Live casino and slot games joins Salsa Gator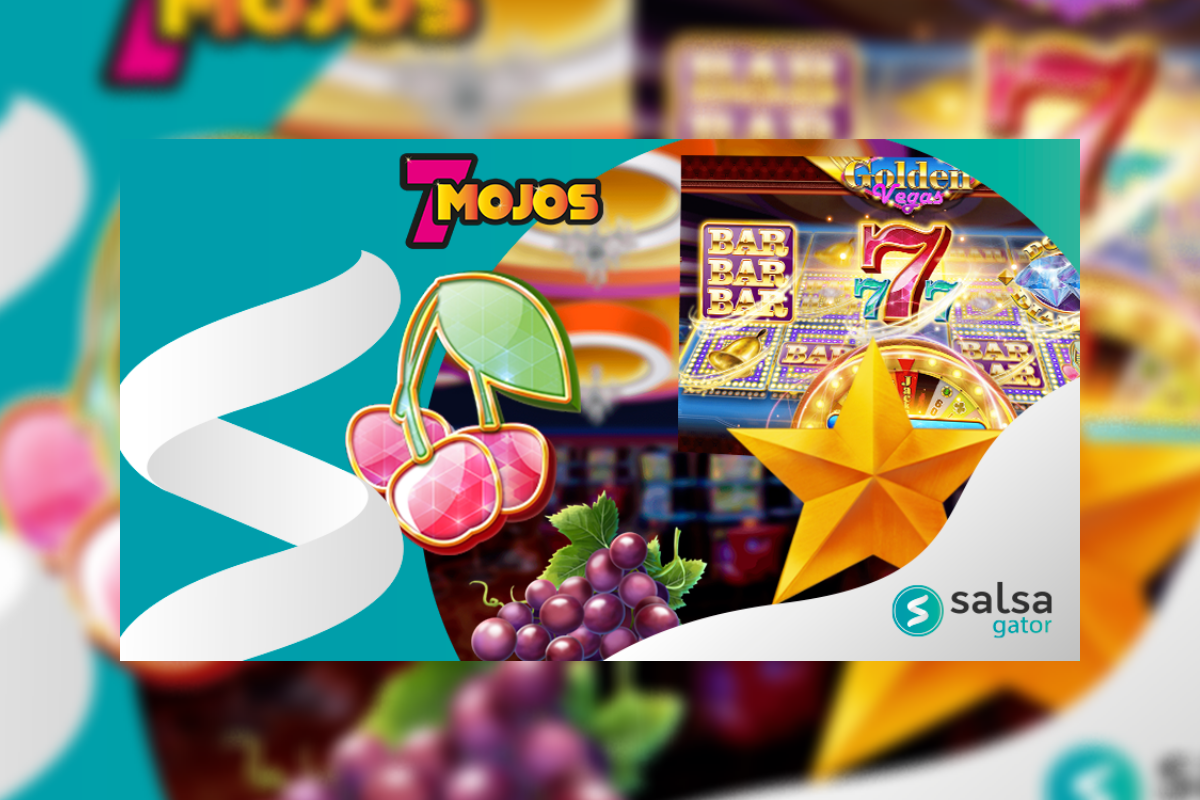 Reading Time:
< 1
minute
Salsa Technology has launched 7Mojos' catalogue of stunning live dealer and slot games onto its Salsa Gator, Salsa's aggregator platform.
Online casino games provider 7Mojos specialises in creating next-gen entertainment content certified by GLI and holds licences from MGA, the Bulgaria State of Commission and other jurisdictions.
As part of the content deal, the Salsa Gator platform welcomes a number of Live Dealer games including Andar Bahar, Blackjack, Baccarat, Teen Patti and Roulette.
Salsa's market-leading Salsa Gator provides a rich and diverse selection of engaging casino content. All the titles can be seamlessly accessed with a single integration and are proven to deliver excellent results throughout Latin America.
Salsa Technology's CEO, Peter Nolte said:"7Mojos is a business we've long admired and I'm thrilled to welcome its wide selection of live games to our Salsa Gator. These titles will further enhance our offering and help us kick off 2022 in style."
Stefan Enchev 7Mojos CCO followed:"Adding our standout live casino and slot games suite to the Salsa Gator platform will greatly enhance our reach and ensure our games are enjoyed by a wider audience in Latam. Working with Salsa is a wonderful opportunity and one that will yield great results."