Raketech interim report Q2 2020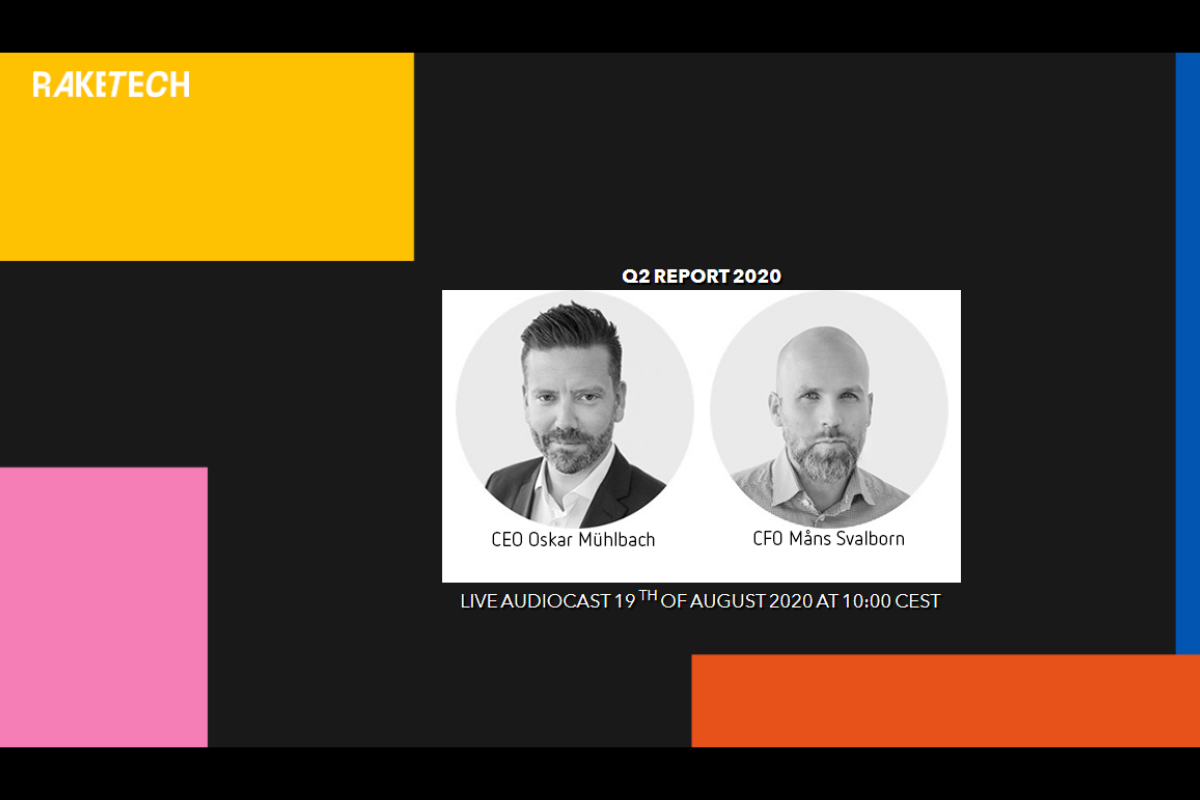 Reading Time:
3
minutes
QUOTE FROM OSKAR MÜHLBACH, CEO
"The strong operational development for Raketech continued during the second quarter of 2020 with several initiatives launched and improved, resulting in a stable product portfolio performance for the quarter. Q2 revenues amounted to 7.0m EUR compared to 5.7m EUR the same quarter previous year, representing a growth of 24.1%. EBITDA margin amounted to 40.2% compared to 51.1% previous year as an expected effect of the Lead Republik revenues having slightly lower margin as well as our efforts within geographical expansion – in line with our strategic goals."
SECOND QUARTER 2020
Revenues totalled EUR 7.0 million (EUR 5.7 million) representing an increase of 24.1%
NDCs (New Depositing Customers) amounted to 40,847 (24,974), representing an increase of 63.6%
EBITDA amounted to EUR 2.8 million (EUR 2.9 million), corresponding to a margin of 40.2% (51.1%)
Operating profit amounted to EUR 1.5 million (EUR 2.0 million), corresponding to a margin of 21.8% (35.1%)
Profit for the period amounted to EUR 1.2 million (EUR 1.7 million)
Earnings per share amounted to EUR 0.03 (EUR 0.04)
FIRST SIX MONTHS 2020
Revenues totalled EUR 13.6 million (EUR 12.1 million) representing an increase of 12.0%
NDCs (New Depositing Customers) amounted to 73,125 (53,582), representing an increase of 36.5%
EBITDA amounted to EUR 5.5 million (EUR 6.4 million), corresponding to a margin of 40.2% (52.7%)
Operating profit amounted to EUR 2.9 million (EUR 4.8 million), corresponding to a margin of 21.4% (39.5%)
Profit for the period amounted to EUR 2.3 million (EUR 6.4 million, adjusted EUR 4.1 million)
Earnings per share amounted to EUR 0.06 (EUR 0.17)
EVENTS DURING SECOND QUARTER 2020
No significant events during the second quarter
SUBSEQUENT EVENTS AFTER THE END OF THE PERIOD
Revenues of EUR 2.4 million in July 2020
CEO OSKAR MÜHLBACH COMMENTS ON THE QUARTER
"As expected, we witnessed a significant drop within our sports related products due to Covid-19 and the decreased traffic to these assets as an effect of cancelled sport events. This is something we expect, and to some extent already are able to witness, will regain traction again once sports return back to normal. Organic growth was -1.2% which considering the challenging sports market conditions was made possible thanks to strong performance from our portfolio of casino assets, with Norway and Sweden leading the way.
Working remotely during Covid-19 has in contrast to what one might believe, proven to be very efficient for us and we have been able to notice improvements with regards to cooperation, communication as well as performance management. We have therefore decided to permanently move into a flexible working setup in which we replace the traditional office with a dynamic interaction hub combined with remote work. In addition to spending less on office related costs and administration the concept allows us to quickly scale up and down according to what is best at every given situation.
I wish to mention a few examples of initiatives developed and delivered by the remote organization during the quarter: Howtobet.com – a full sports wiki for nerds and beginners, with global potential in line with our strategic operational goals of adding Flagship products to our portfolio as well as to gradually increase our presence within other gambling verticals than casino – such as sports betting. We have also launched a completely new product line called "Extended Audience" which is an important milestone with regards to our strategic goal to diversify our offering. So far, we have sold the Extended Audience product to one of the major operators on the Swedish market, but we are in dialogue with several more.
We have furthermore secured our 3rd license in the US, in the state of Colorado. We have also received preliminary positive decisions from both Pennsylvania and West Virginia which we expect to receive the final approval from soon.
Revenues for July amount to 2.4m EUR, despite sports still trailing behind due to Covid-19. Activity was high, following the temporary re-regulations on the Swedish market. Despite us significantly increasing our revenues from outside the Nordics to close to 20%, the volatility on the Swedish market due to the re regulations makes it challenging to navigate. Although volatility might be high, I am excited by the combination of Raketech being both debt free and operationally stronger than ever. This allows us to continue our efforts to deliver on our strategic goals within product development and diversification as well as geographical expansion, organically and through M&A.
PRESENTATION FOR INVESTORS, ANALYSTS AND THE MEDIA
CEO Oskar Mühlbach and CFO Måns Svalborn will present the report and answer questions in an audiocast at 10.00 a.m. CEST on 19 August. The presentation will be held in English and can be followed online via https://tv.streamfabriken.com/raketech-q2-2020. To participate by phone, please dial +46 8 5055 8357 (SE) or +44 3333 009 263 (UK).

XLMedia Appoints Cédric Boireau as Non-executive Director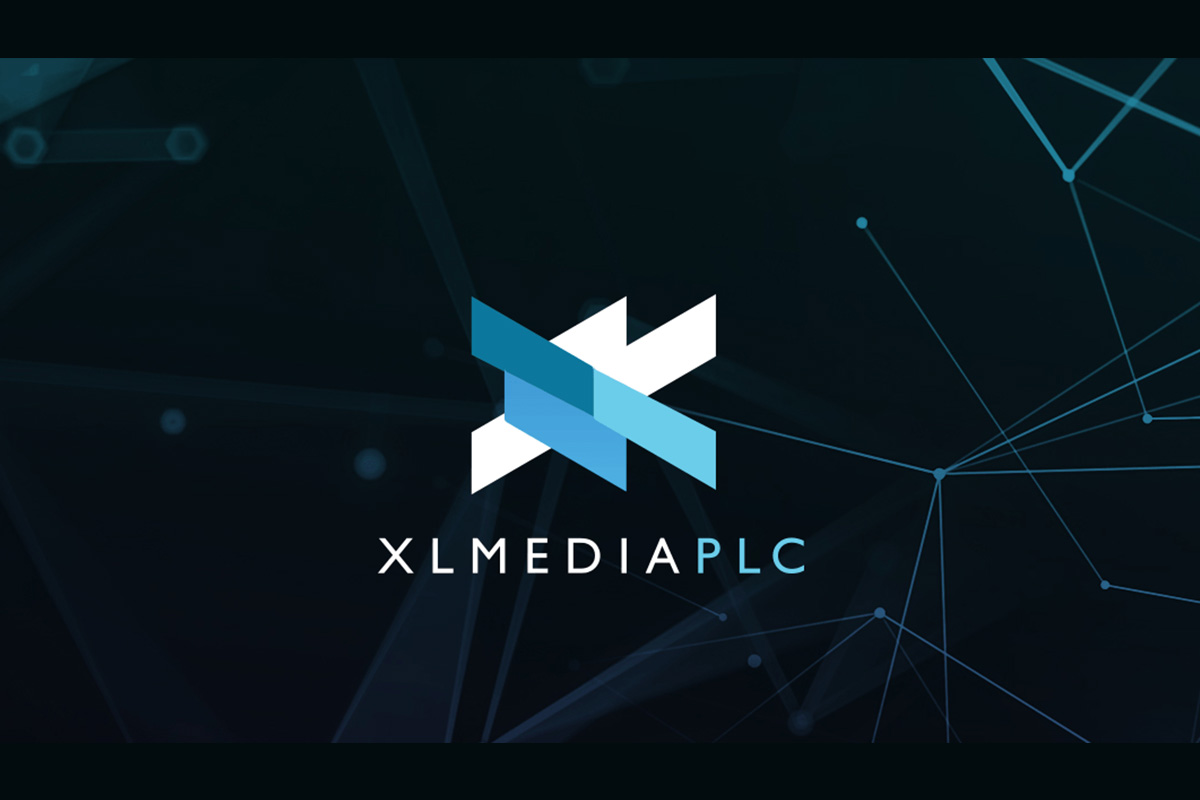 Reading Time:
< 1
minute
XLMedia PLC has appointed Cédric Boireau as a non-executive director with immediate effect.
Boireau has worked with Premier Investissement, the largest shareholder in XLMedia, for more than nine years, originally with its real estate development subsidiary Bassac. Premier Investissement owns 27.98% of XLMedia's shares.
In 2017, he co-founded Lagune Holding, an investment advisor, and worked closely with Premier Investissement to develop its asset management arm and help it invest in listed companies.
"We are delighted to welcome Cédric to the board of XLMedia, and are looking forward to drawing on his entrepreneurial experience alongside drawing on Premier Investissement's significant market knowhow and resource," Chris Bell, non-executive chair of XLMedia, said.
N1 Partners Group takes its projects to another level together with SOFTSWISS Jackpot Aggregator™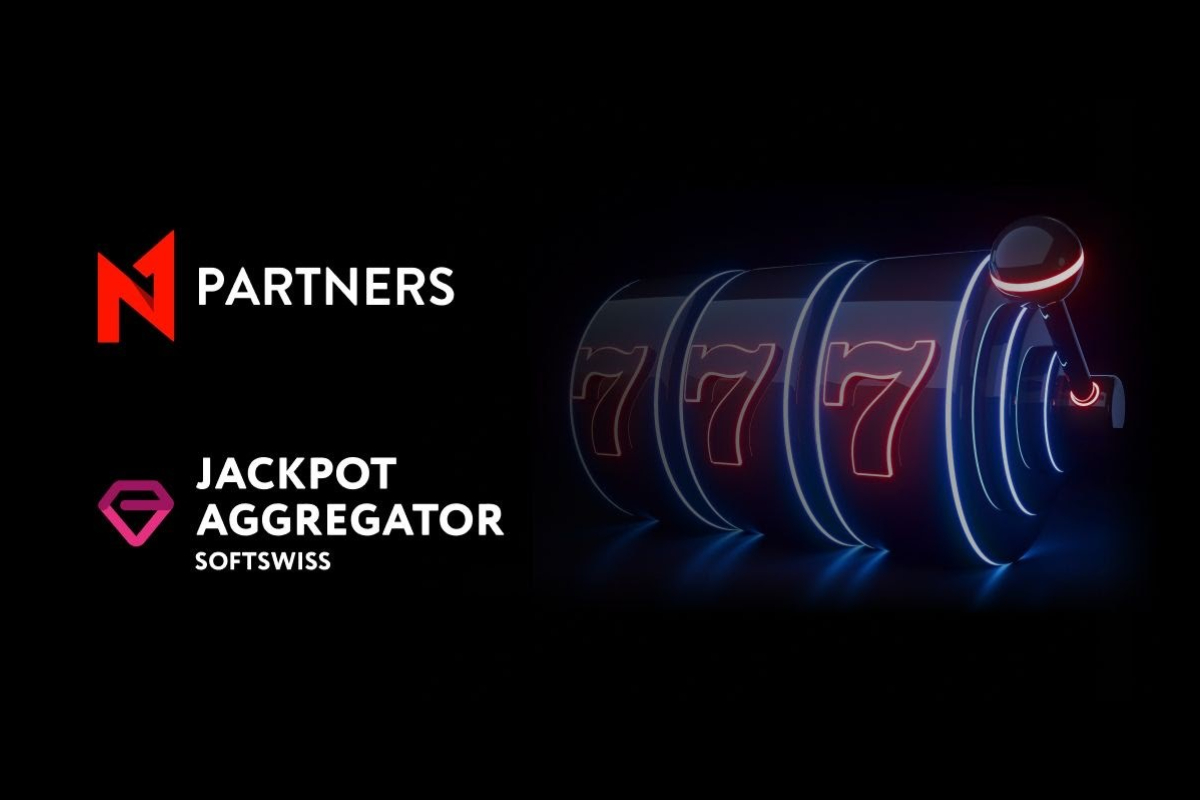 Reading Time:
2
minutes
N1 Partners Group establishes a strategic collaboration with SOFTSWISS to carry out the integrated organization and management of jackpots for iGaming.
N1 Partners Group becomes the first client of the multi-purpose new solution – SOFTSWISS Jackpot Aggregator.
"Solution SOFTSWISS Jackpot Aggregator opens up unique and truly inexhaustible opportunities in the iGaming industry. And I'm glad that the first client to use this product is N1 Partners Group. In our work, we always pay special attention to the innovation of the proposed solutions and the benefits they could give to our clients. We created and devised Jackpot Aggregator on the basis of our desire to develop the industry and make it more appealing to the audience. We believe in our innovative approach to become the gamechanger in the industry, and we're bound on ensuring that our clients' interests are met in full. N1 Partners Group has made an excellent choice to become our first client. After all, SOFTSWISS always offers only the best solutions for the growth and development of its customers' and partners' projects," – comments Ivan Montik, Founder of SOFTSWISS.
Due to the unique opportunities for organization of jackpots, their management and the ability to toggle individual settings provided by the product, N1 Partners Group has the ability to combine any groups of players from all its projects into their own global jackpots.
Connecting SOFTSWISS Jackpot Aggregator has already increased gaming activity on N1 Partners Group projects and attracted a new audience of players.
"We believe that connection to SOFTSWISS Jackpot Aggregator takes our projects to the next level: players can participate in jackpot draws by playing their favorite online casino games. By improving projects, we focus on the interests and needs of the audience and follow the industry trends, thus increasing the uniqueness of our projects," – notes Yaroslav Laptev, Chief Product Officer of N1 Partners Group.
B90 Holdings to Acquire Norwegian Sports-bet Affiliate Site Oddsen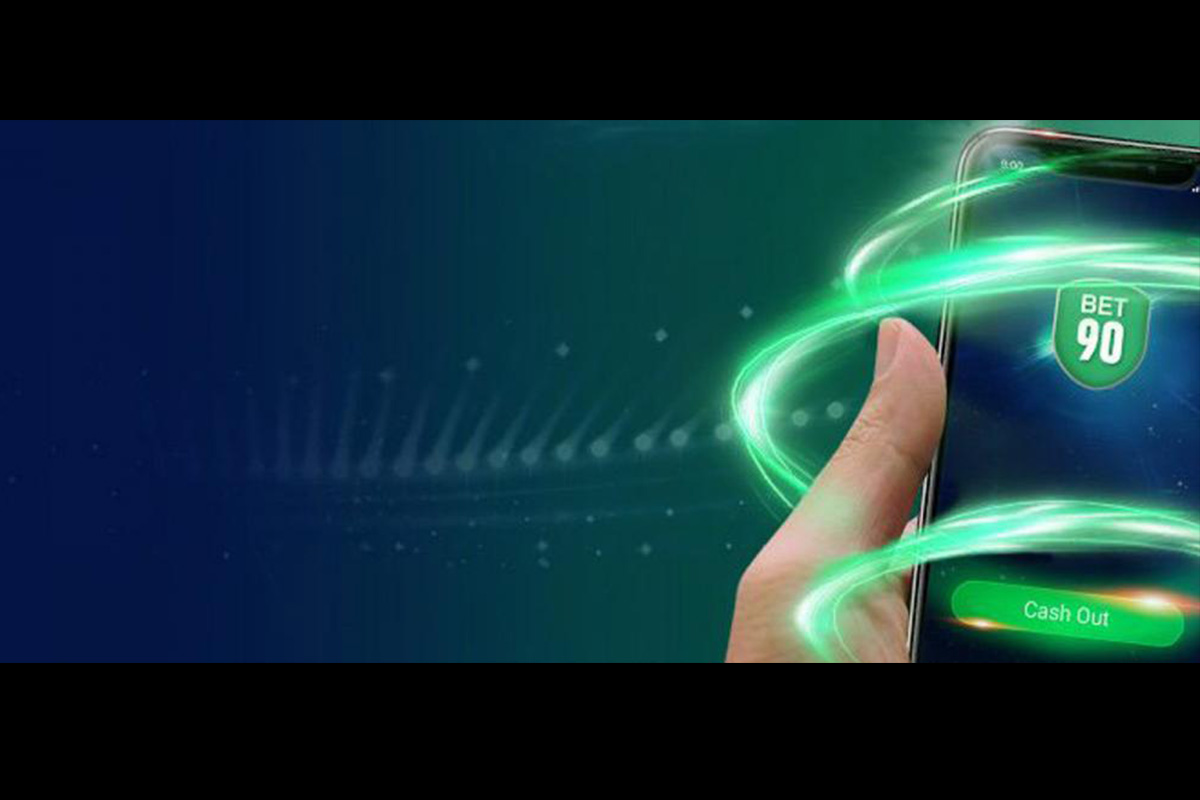 Reading Time:
< 1
minute
B90 Holdings has announced that it has entered into an agreement with Performance Media SIA to acquire certain assets, including the domain, business IP and 100% of the operations of Oddsen.nu, a Norwegian sports-bet affiliate site.
B90 also mentioned it had raised £1.24m through a subscription of 8,888,465 new ordinary shares of no-par value in the capital of the company with certain existing and new investors.
"The acquisition of Oddsen continues the transformation of our business. Coupled with the fundraise, which gives a strong indication of the support that our stakeholders have for our growth strategy, our business now has a real operational and financial platform from which to grow. This transaction adds a valuable new domain to our online real estate; increases our affiliate marketing capability; and takes our operations into Norway, which is an attractive, stable and well-established market for sports betting. We believe that the acquisition is an important step into owning proprietary software and taking control over valuable parts of the value chain in our industry. We consider it a strategic acquisition that can be used as a platform to be rolled out in other markets as well," Paul Duffen, Executive Chairman of B90 Holdings, said.