Raketech interim report Q2 2020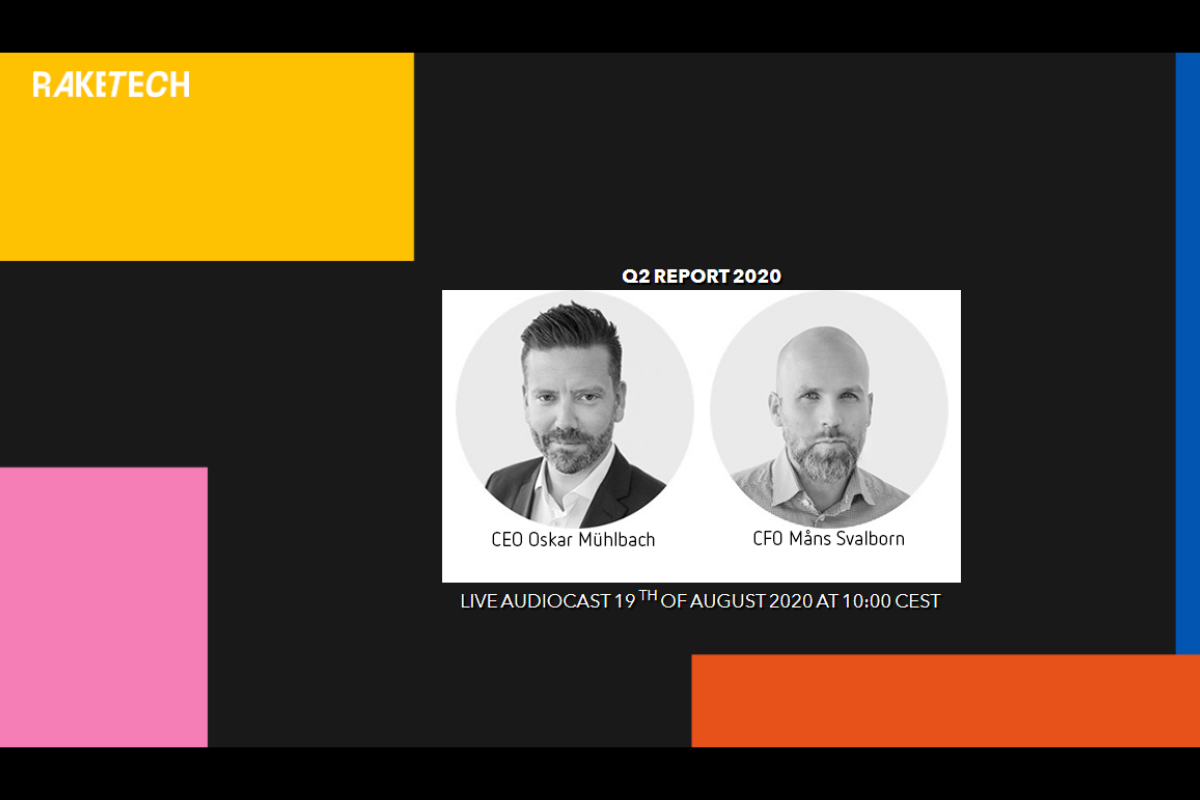 Reading Time:
3
minutes
QUOTE FROM OSKAR MÜHLBACH, CEO
"The strong operational development for Raketech continued during the second quarter of 2020 with several initiatives launched and improved, resulting in a stable product portfolio performance for the quarter. Q2 revenues amounted to 7.0m EUR compared to 5.7m EUR the same quarter previous year, representing a growth of 24.1%. EBITDA margin amounted to 40.2% compared to 51.1% previous year as an expected effect of the Lead Republik revenues having slightly lower margin as well as our efforts within geographical expansion – in line with our strategic goals."
SECOND QUARTER 2020
Revenues totalled EUR 7.0 million (EUR 5.7 million) representing an increase of 24.1%
NDCs (New Depositing Customers) amounted to 40,847 (24,974), representing an increase of 63.6%
EBITDA amounted to EUR 2.8 million (EUR 2.9 million), corresponding to a margin of 40.2% (51.1%)
Operating profit amounted to EUR 1.5 million (EUR 2.0 million), corresponding to a margin of 21.8% (35.1%)
Profit for the period amounted to EUR 1.2 million (EUR 1.7 million)
Earnings per share amounted to EUR 0.03 (EUR 0.04)
FIRST SIX MONTHS 2020
Revenues totalled EUR 13.6 million (EUR 12.1 million) representing an increase of 12.0%
NDCs (New Depositing Customers) amounted to 73,125 (53,582), representing an increase of 36.5%
EBITDA amounted to EUR 5.5 million (EUR 6.4 million), corresponding to a margin of 40.2% (52.7%)
Operating profit amounted to EUR 2.9 million (EUR 4.8 million), corresponding to a margin of 21.4% (39.5%)
Profit for the period amounted to EUR 2.3 million (EUR 6.4 million, adjusted EUR 4.1 million)
Earnings per share amounted to EUR 0.06 (EUR 0.17)
EVENTS DURING SECOND QUARTER 2020
No significant events during the second quarter
SUBSEQUENT EVENTS AFTER THE END OF THE PERIOD
Revenues of EUR 2.4 million in July 2020
CEO OSKAR MÜHLBACH COMMENTS ON THE QUARTER
"As expected, we witnessed a significant drop within our sports related products due to Covid-19 and the decreased traffic to these assets as an effect of cancelled sport events. This is something we expect, and to some extent already are able to witness, will regain traction again once sports return back to normal. Organic growth was -1.2% which considering the challenging sports market conditions was made possible thanks to strong performance from our portfolio of casino assets, with Norway and Sweden leading the way.
Working remotely during Covid-19 has in contrast to what one might believe, proven to be very efficient for us and we have been able to notice improvements with regards to cooperation, communication as well as performance management. We have therefore decided to permanently move into a flexible working setup in which we replace the traditional office with a dynamic interaction hub combined with remote work. In addition to spending less on office related costs and administration the concept allows us to quickly scale up and down according to what is best at every given situation.
I wish to mention a few examples of initiatives developed and delivered by the remote organization during the quarter: Howtobet.com – a full sports wiki for nerds and beginners, with global potential in line with our strategic operational goals of adding Flagship products to our portfolio as well as to gradually increase our presence within other gambling verticals than casino – such as sports betting. We have also launched a completely new product line called "Extended Audience" which is an important milestone with regards to our strategic goal to diversify our offering. So far, we have sold the Extended Audience product to one of the major operators on the Swedish market, but we are in dialogue with several more.
We have furthermore secured our 3rd license in the US, in the state of Colorado. We have also received preliminary positive decisions from both Pennsylvania and West Virginia which we expect to receive the final approval from soon.
Revenues for July amount to 2.4m EUR, despite sports still trailing behind due to Covid-19. Activity was high, following the temporary re-regulations on the Swedish market. Despite us significantly increasing our revenues from outside the Nordics to close to 20%, the volatility on the Swedish market due to the re regulations makes it challenging to navigate. Although volatility might be high, I am excited by the combination of Raketech being both debt free and operationally stronger than ever. This allows us to continue our efforts to deliver on our strategic goals within product development and diversification as well as geographical expansion, organically and through M&A.
PRESENTATION FOR INVESTORS, ANALYSTS AND THE MEDIA
CEO Oskar Mühlbach and CFO Måns Svalborn will present the report and answer questions in an audiocast at 10.00 a.m. CEST on 19 August. The presentation will be held in English and can be followed online via https://tv.streamfabriken.com/raketech-q2-2020. To participate by phone, please dial +46 8 5055 8357 (SE) or +44 3333 009 263 (UK).
ENV Media Acquires Indian Lotto Site OnlineLotteries.in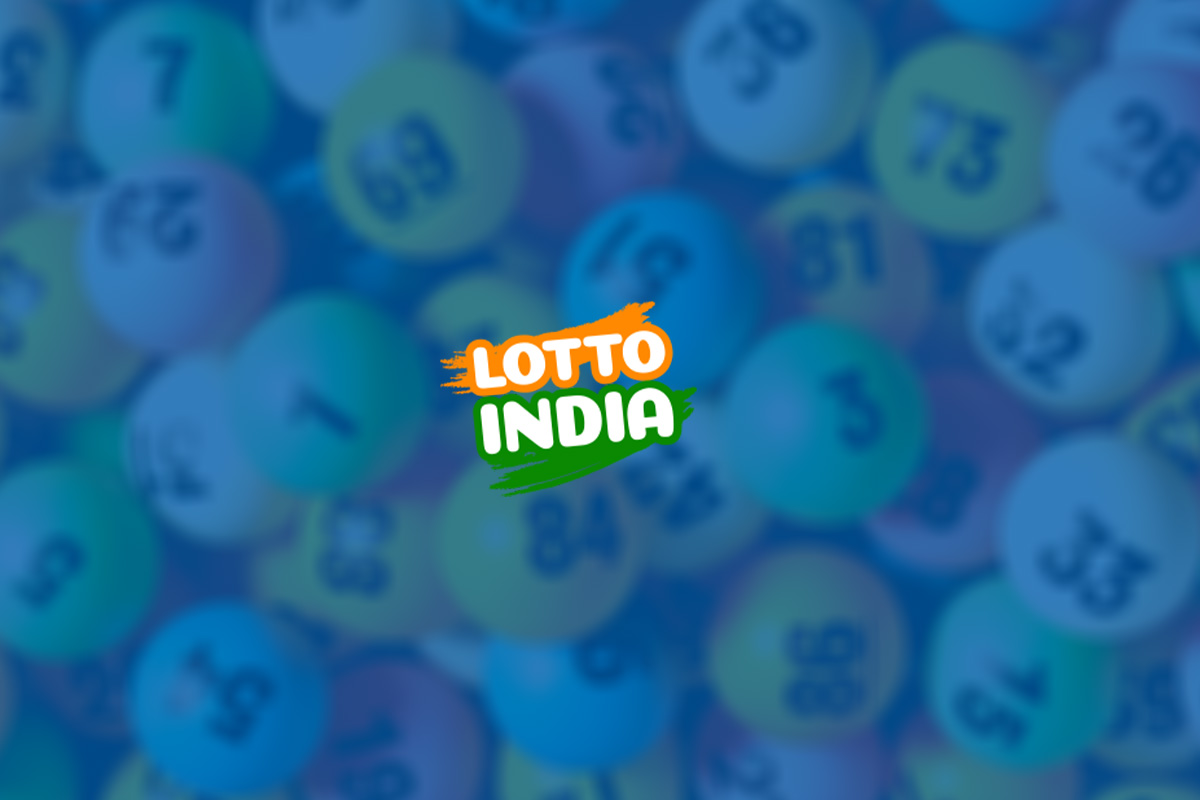 Reading Time:
< 1
minute
Bulgaria based EsseN Videri Media LTD (ENV Media) has acquired the Indian affiliate website onlinelotteries.in (OL). OL is a popular lotto portal for rankings and reviews of online lottery sites, lottery tickets and payment guides.
"The lottery vertical in India is huge and we believe that the structural growth together with the digitalisation that is going on will accelerate the transformation from physical lotteries to online. With the acquisition of OnlineLotteries, we strengthen our position in India and add another vertical to create growth from," Mattias Bergehed, CEO of ENV Media, said.
"The acquisition also creates synergies in the organisation as we get more data points to analyse, which will result in improved acquisition and refined on page optimization," Mattias Bergehed added.
Las Atlantis Casino is Ready for Play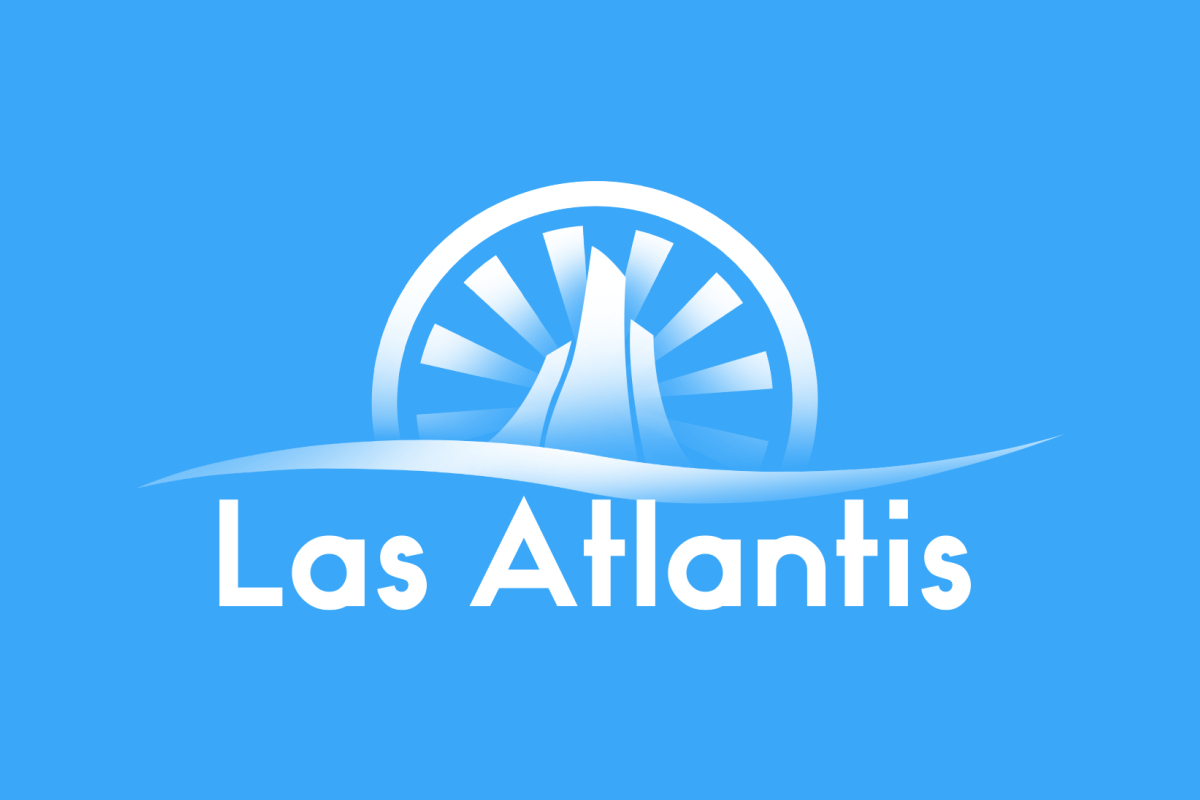 Reading Time:
2
minutes
Las Atlantis is a new ocean-themed online gambling platform that was launched earlier this month. The casino takes pride in providing "the real hi-tech paradise, where wonders never cease and dreams become a reality."
The long-awaited launch of Las Atlantis Online Casino from Top One Partners has finally happened, and players from all around the world now have an opportunity to enjoy the thrill of marine adventures and treasure hunting. The casino has a standard Curaçao license that allows it to operate legitimately on the gambling market. RealTime Gaming (RTG) is the main software provider of the casino, so there are already over 200 of the best games from RTG's storage; thus, the responsiveness of the gameplay, as well as the visual effects, are top-notch.
Awesome Concept and Cutting-Edge Design
According to the concept, Las Atlantis is a prosperous city hidden from public view, deep in the Bermuda triangle. The place is technologically advanced and wealthy. But to find it is a really hard task, so only courageous players can do it. However, the game is worth the candle, as the bonuses are really high here.
The design is done in shades of blue and pink in order to convey the idea of the futuristic casino, where technological developments are at the forefront in every sphere. The place allures players with interactive animations and incredible-quality images. The visitor starts the journey in the hi-tech city and then dives into the ocean of games and bonuses in order to earn the treasures that lay on the ocean floor.
Easy Navigation
The casino developers created highly user-friendly navigation, so everything needed is located on the main page, including a sign-in button, games, and promotions. On top of that, there is a comprehensive menu in the top left corner, right next to the bonus notification center. In the lobby, the player will find many filters that help to immediately find a certain game.
Mobile Casino
Las Atlantis has grown in its development – so much that every player can access it from practically any device, including a PC, laptop, tablet and smartphone. In addition, it is compatible with all operating systems, such as iOS, Windows, Android, etc. Most players will be happy to find out that they can install Las Atlantis software on their computers.
About Top One Partners
Top One Partners is an affiliate program that successfully developed such brands as Slots Empire, Aussie Play, Red Dog and El Royale. The team comprises dedicated and persistent managers who are set on building long-lasting business relationships and generating profits. They will provide significant support during the whole term of partnership and always push the limits to achieve better results.
SOURCE Las Atlantis Casino
TrueFlip Partners with AffPapa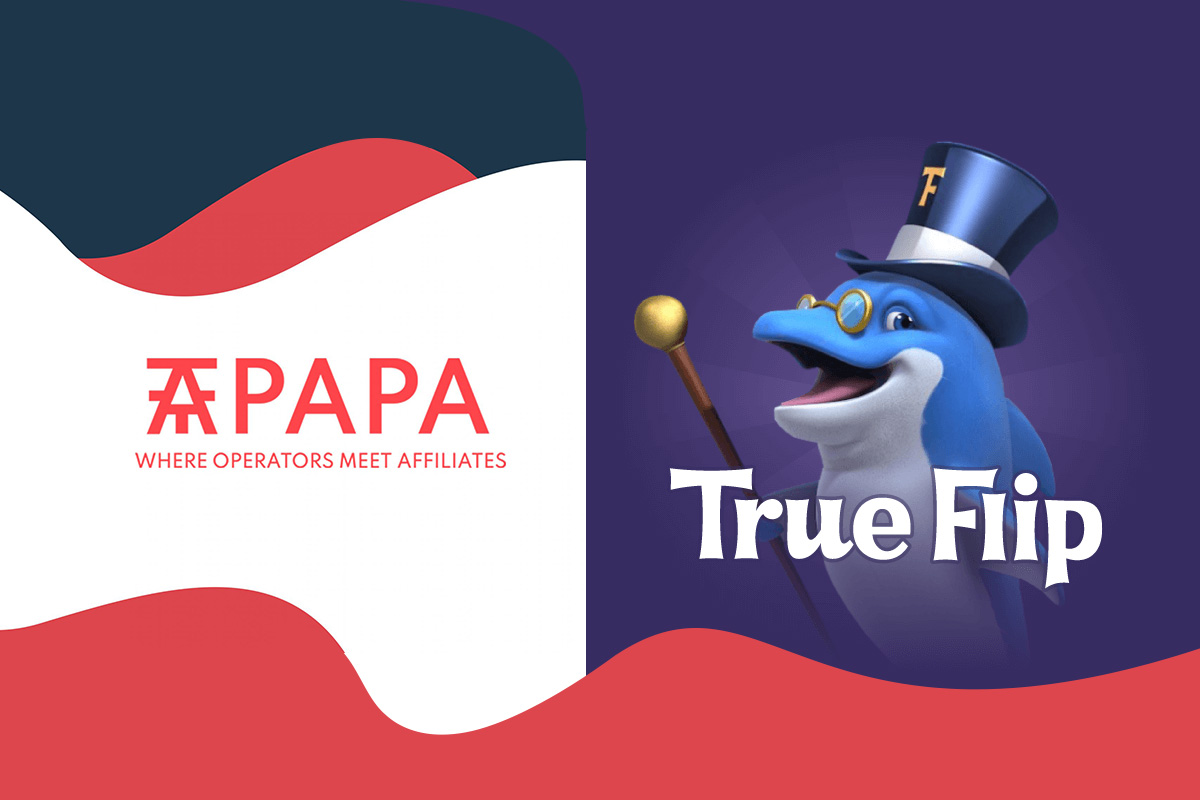 Reading Time:
< 1
minute
TrueFlip Casino, one of the pioneers of the igaming industry, has entered into a partnership with AffPapa, a platform that acts as a bridge between operators and affiliates. As per the deal, TrueFlip will integrate its portfolio on the platform.
"I have recently started to work with AffPapa. I really like the approach they are using when it comes to working with affiliates and operators. They are responsible for the quality of the platform and aim to have a long-term and respectful relationship with their partners," Ksenia Gutnyk, affiliate manager at TrueFlip Affiliates, said.
"TrueFlip has been a great addition to our suite of operators and is also highly popular with our customers. We respect their mission and are delighted and proud to represent them on our platform," Lisa Stainfield, head of AffPapa, said.