Online esports tournaments deliver more shocks than LAN events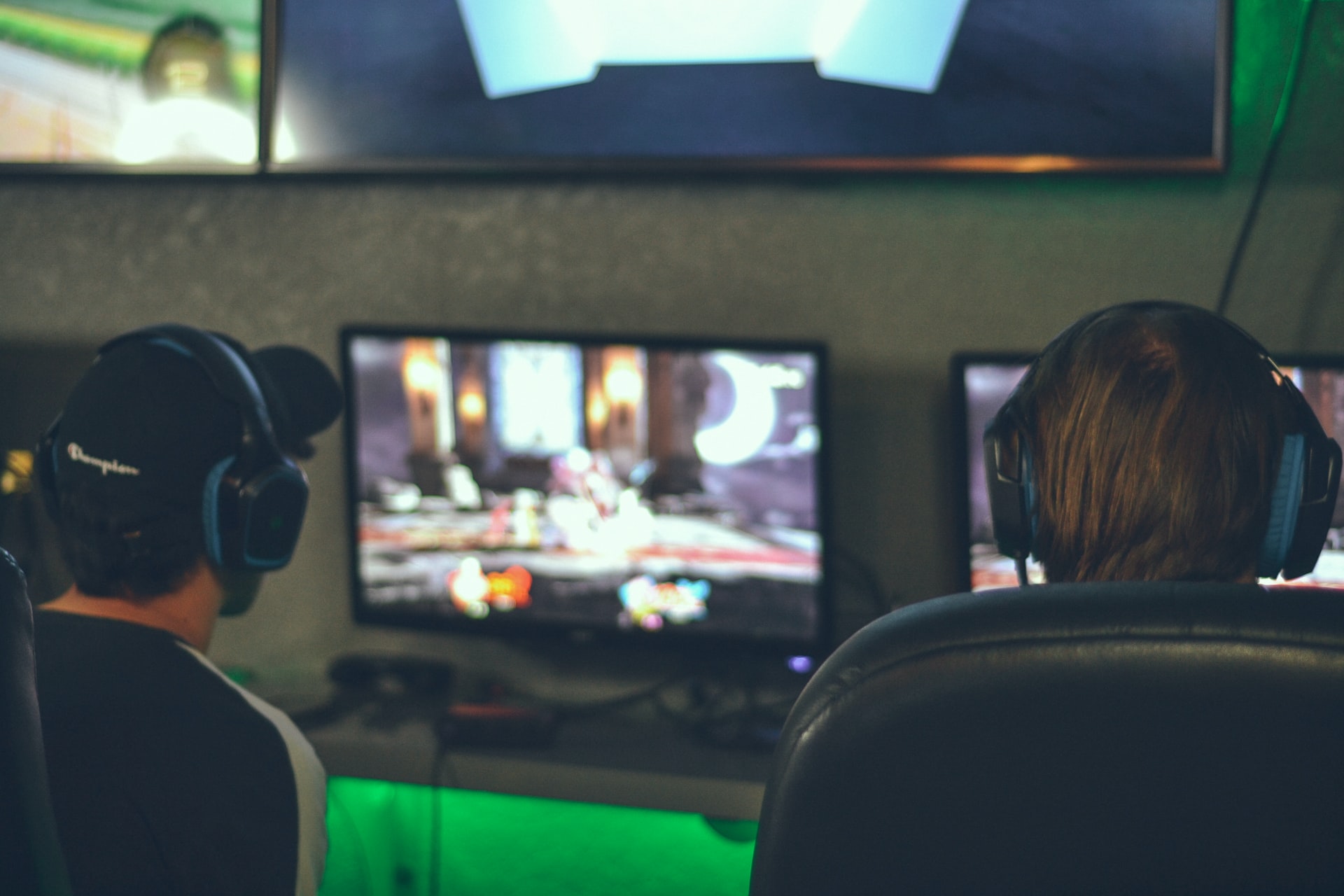 Reading Time:
2
minutes
Online esports tournaments deliver more upsets than arena events, data has shown.
The Covid-19 outbreak forced esports to move online across all major games, including CS:GO, Dota 2 and League of Legends.
Tournament organisers were forced to rethink significant events that were due to be held offline, including ESL One Birmingham, DreamHack events and ESL One Cologne.
And the move online certainly seems to favour the underdogs, with data from leading esports betting site Luckbox showing a noticeable decrease in the number of matches ending with expected results.
Luckbox analysed data between March and July, comparing the expected outcome of matches based on pre-match the odds with the final results. The data was compared with the same period last year, when the events were held offline.
The biggest shift came in League of Legends, where 10% fewer matches went as expected, while in Dota 2 it was 5% and CS:GO saw a 3% decrease.
Luckbox's Director of Sportsbook Metodi Zaburtov said: "Our data shows that we see an increased number of upsets when moving from LAN to Online.
"It's especially for favorites in ranges 1.2-1.3 and 1.4-1.5, where the trends are clear – there are respectively 6.81% and 11.02% more upsets since the start of Covid-19 pandemic."
"Apparently, the trend is continuing into August, as fans placing a bet on CS:GO during ESL One Cologne this month have already witnessed a big surprise with 125/1 shot Sprout progressing through their group to reach the playoffs with two stunning victories against the odds so far."
Zaburtov said several factors could explain why upsets are more likely during online events.
He said: "Online matches are more susceptible to technical issues such as latency, which can sometimes prove a leveller – like a football match on a bad pitch.
"There is also the fact that players are often in their own homes, as opposed to being cheered on by thousands of fans. This often brings out the best in experienced players, while lower-level players might crumble under the pressure. Perhaps playing online suits smaller teams because there is less pressure."
S8UL bags 'Esports Content Creator of the Year' award consecutively for the second year at the 'Esports Awards'23'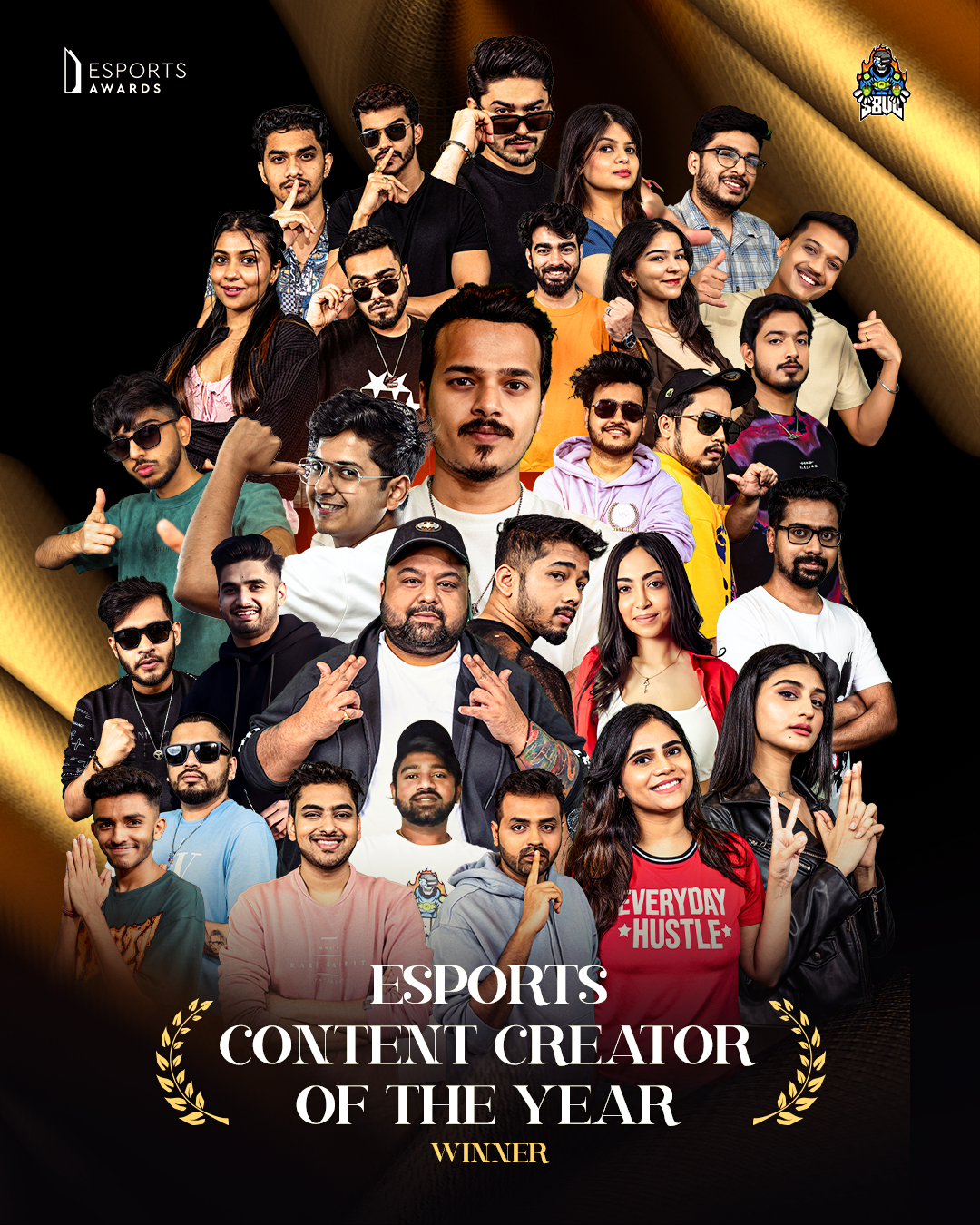 Reading Time:
3
minutes
In a remarkable feat for the second consecutive year, S8UL, India's leading Esports organization, has secured the prestigious 'Esports Content Creator of the Year' award at the Global Esports Awards 2023 on Friday night in Las Vegas. S8UL has established its position as a trailblazer not only in the Indian Esports community but on the international stage as well.
The brainchild of Esports industry veterans Naman Mathur (Mortal), Animesh Agarwal (8Bit Thug), and Lokesh Jain (Goldy), S8UL made history by outshining global contenders such as Christian 'IWDominate' Rivera, Timothy 'ITZTIMMY' An, The Score Esports, One True King, Judo Sloth, Last Free Nation, Loud, Tribo Gaules and other well-renowned names. This victory marks a significant milestone for S8UL and elevates the stature of Indian Esports worldwide.
Lokesh Jain aka Goldy, Co-Founder of S8UL and 8Bit Creatives shared his thoughts right after the coveted win, "Winning the 'Content Group of the Year' award last year was an incredible milestone for us, and to follow it up with another one this year is beyond words to express our gratitude. This achievement is a testament to our dedication, the hard work of our creators, and the endless support from our fans. S8UL has changed the way gaming and content is perceived in India. We are not just creating content but we are shaping the future of Indian Esports & gaming creators economy on a global scale."
Since its very inception, S8UL has been the frontrunner of gaming content in India. With a clear vision, they have brought together some of the best gaming content creators under one umbrella to create engaging and entertaining gaming content, which is enjoyed every day by millions of their loyal viewers.
The high calibre of their Esports talent which includes Mortal, Scout, Payal, Mamba, Snax, Rega, Krutika, Sidd, Kaashvi, and many more is evident from the various Esports titles they have been winning over the years including the inaugural 'Global Impact on Mobile Gaming' award at the MOBIES earlier this year.
"Winning in this difficult category twice, against some of the biggest names in the industry is a surreal feeling. These milestones let us know that we are on the right path with our vision and also give all of us something to celebrate at a time when the industry is undergoing significant transformations. This victory rounds off yet another historic year for the community. Thank you to the incredible team, our fans, and everyone who believed in us! We are ready for even greater things in 2024! Onwards & Upwards, as always." said Animesh Agarwal aka 8Bit Thug, Co-Founder of S8UL and 8Bit Creatives.
Besides S8UL, Naman 'Mortal' Mathur, the co-founder and widely regarded as the 'Face of Indian Gaming and Esports' has also been nominated for the 'Esports Personality of the Year' category at the awards. The award was claimed by Disguised Toast.
Mortal has consistently been representing Indian Esports at the global Esports Awards, having been nominated for the 'Esports Personality of the Year' last year. Prior to that, he had won second place for the Streamer of the Year for two consecutive years in 2020 and 2021.
"Being the only Indian organization to win not once but twice at the Esports Awards is a moment of pride not just for us but for the entire Indian Esports fraternity. This award recognizes the incredible work of our talented creators, team players, and the incredible support from our fans who have been religiously watching our content for the past few years. It gives us immense pride to witness S8UL's innovative and exceptional content redefining the gaming content landscape of the country and propelling its growth. We are motivated to continue defying expectations and revolutionizing the gaming landscape globally," said Naman Mathur aka Mortal, Co-Founder, S8UL who was there and collected the award on behalf of S8UL at the award night.
Dedicated to showcasing top-class performance and innovation, the Esports Awards recognises excellence in Esports and ensures that success and achievement of Indian Esports is celebrated globally. The 2023 edition of the awards was hosted in Las Vegas where prominent names from the Esports community all over the world were in attendance.
Going into what promises to be another exciting year for Indian Esports, S8UL will continue reshaping the landscape of gaming content and setting new benchmarks on the international stage.
ESL FACEIT Group Unveils the ESL Impact 2024 Program in Counter-Strike 2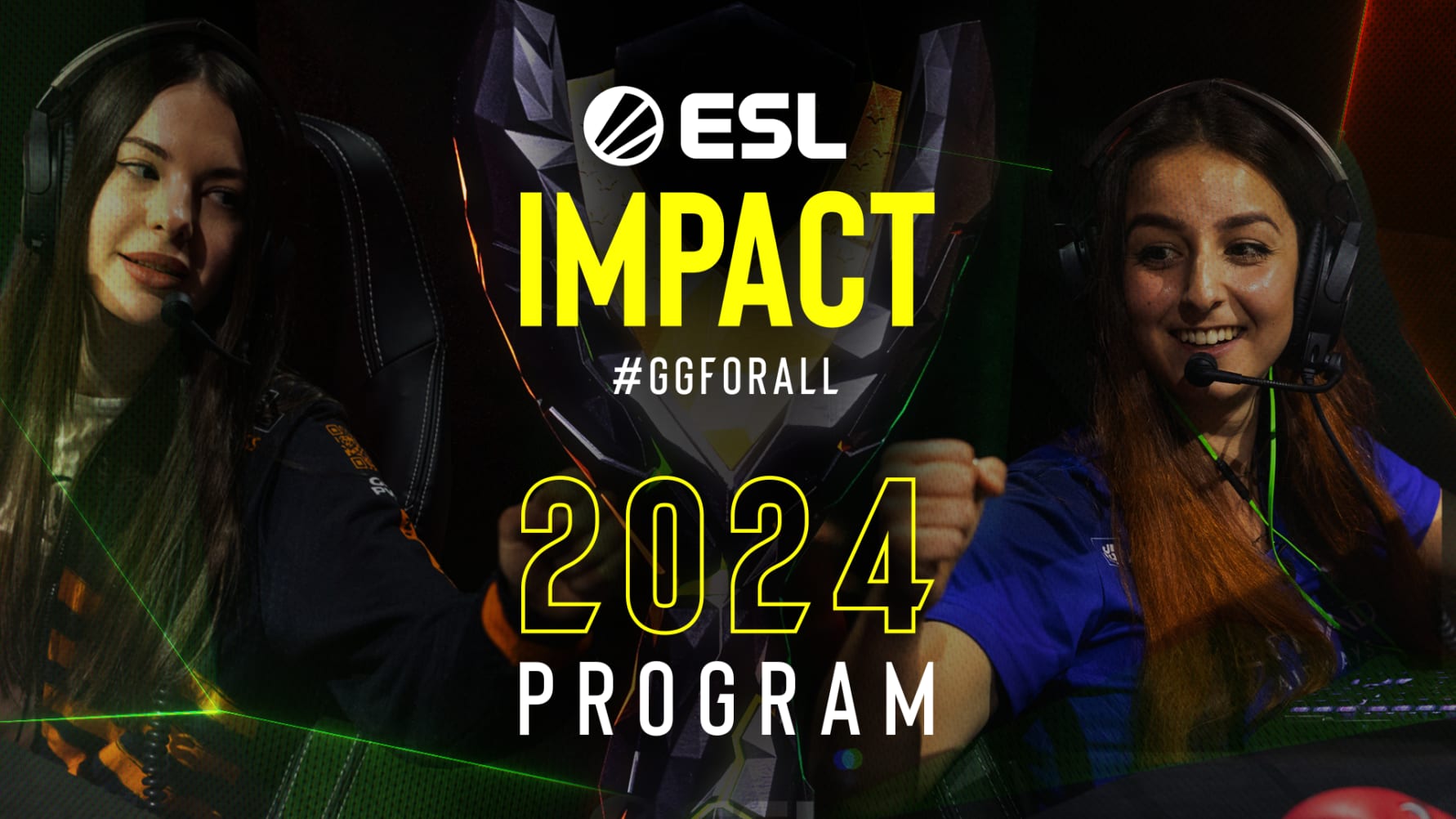 Reading Time:
3
minutes
ESL FACEIT Group (EFG), the leading esports and video game entertainment company, announced the 2024 program for ESL Impact – the all-woman Circuit in Counter-Strike 2 (CS2). As the ESL Impact Season 4 Global Finals draw near and teams are getting ready to battle it out in front of an enthusiastic crowd at the immersive gaming lifestyle festival, DreamHack Valencia, the anticipation is running high among players and fans alike to discover plans for the following year.
Launched at the beginning of 2022, ESL Impact is one of EFG's #GGFORALL program initiatives. For almost two years, it has inspired women Counter-Strike players and fans to follow their dreams of being a part of the professional esports scene. ESL Impact provides teams, talent, players, fans, and more with a dedicated ecosystem, creating a more diverse and equal gaming environment for everyone. Since its launch, the circuit has paved the way for numerous professional and aspiring women rosters to showcase their skills, compete at the highest level, and further their development in the esports scene.
To consolidate and improve the ESL Impact Circuit, there will be a number of changes to the tournament approach and regional slot distribution in the upcoming year, all of which are available on their website.
The 2024 program for ESL Impact will again elevate the excitement and competition to the highest with two online league seasons, live Global Finals at DreamHack festivals, and monthly Cash Cups on FACEIT:
ESL Impact League Season 5 Open Qualifiers
February 12 – 18, 2024.
Teams from Europe (EU), North America (NA), and South America (SA) can battle it out in their regional open qualifiers to secure 12 spots (four for each region) in the ESL Impact League Season 5.
ESL Impact League Season 5
March 6 – April 21, 2024..
The 28 best teams (16 requalified teams from the previous season and 12 teams from the open qualifiers) from EU, NA, and SA will battle it out in their regional online league.
The top four teams from EU, the top two teams from NA, the top one team from SA, and the Wildcard Qualifiers winner qualify for the Global Finals at DreamHack Dallas.
ESL Impact League Season 5 Global Finals in Dallas
May 31 – June 2, 2024.
Kay Bailey Hutchison Convention Center, Dallas, Texas, USA.
Competing for a share of the $150,000 total prize pool and the coveted title, the eight top teams from around the globe face off in front of a live audience at DreamHack Dallas.
ESL Impact League Season 6 Open Qualifiers
August 2024.
Teams from EU, NA, and SA can battle it out in their regional open qualifiers to secure 12 spots (four for each region) in the ESL Impact League Season 6.
ESL Impact League Season 6
September – October 2024.
The 28 best teams (16 requalified teams from the previous season and 12 teams from the open qualifiers) from EU, NA, and SA will battle it out in their regional online league.
The top five teams from EU, two teams from SA and one team from NA qualify for the Global Finals at DreamHack Stockholm.
ESL Impact League Season 6 Global Finals in Stockholm
November 22 – 24, 2024.
Stockholmsmässan, Stockholm, Sweden
With $150,000 of the total prize pool at stake once more, the eight world's best teams will gather in the capital of Sweden to battle it out in front of a live crowd at DreamHack Stockholm.
Additionally, fans and players of all levels can expect thrilling matchups with Cash Cups, taking place online on FACEIT twice a month. These feature a $4,500 prize pool per Cash Cup, split between Asia, Europe, North America, Oceania, South Africa, and South America.
Stay tuned for more updates on the 2024 ESL Impact program. For more information about the all-women Counter-Strike circuit, make sure to follow ESL Impact on X (formerly Twitter), Facebook, and Instagram and visit the official website.
For more general information, check out eslfaceitgroup.com or follow ESL FACEIT Group on LinkedIn.
Data.bet confirmed as headline partner of F1-themed ICE Esports Arena and Esports Betting Conference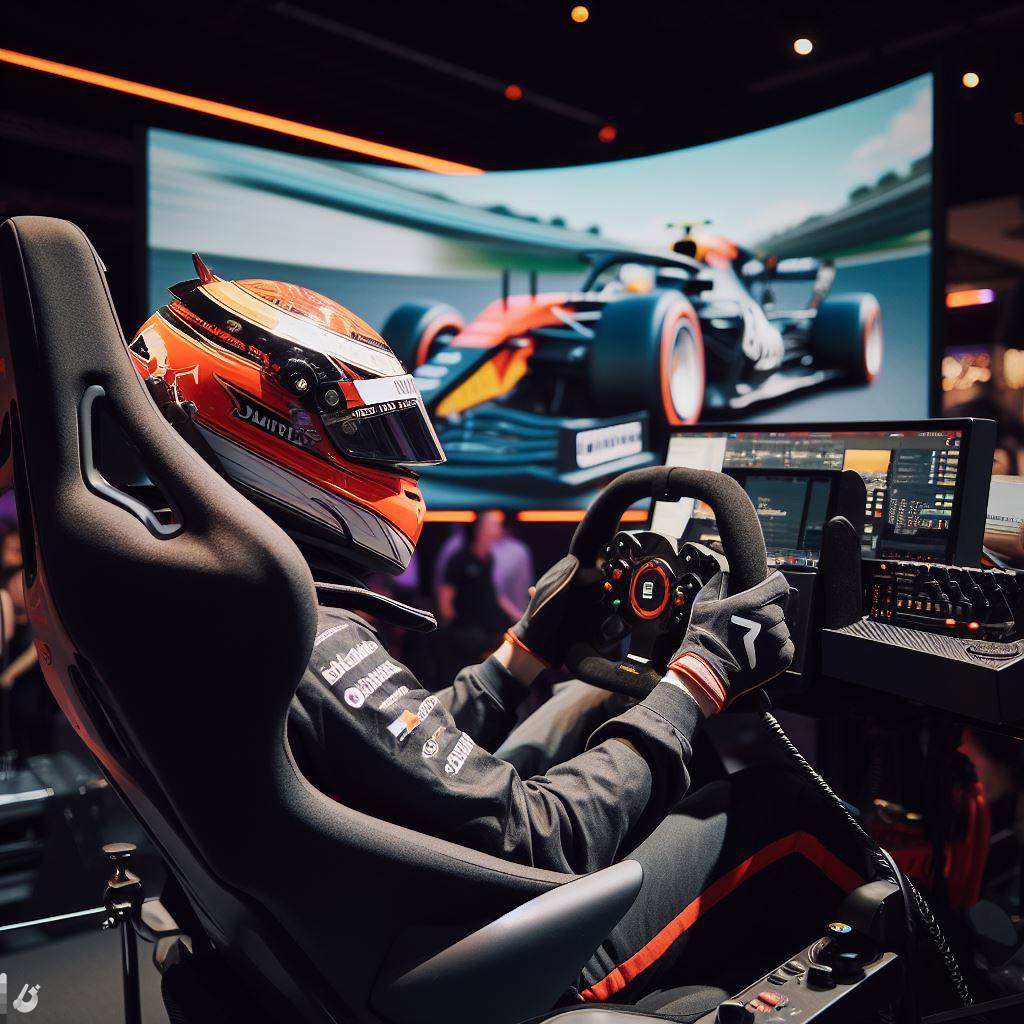 Reading Time:
2
minutes
Clarion Gaming has announced a prestigious new sponsor with Data.bet confirmed as exclusive commercial supporter of the ground-breaking ICE Esports Arena (6 – 8 February, ExCeL London) and the influential Esports Betting Conference which is being held 8 February at the ICC Capital Suite, ExCeL London.
Will Harding Head of Esports at Clarion Gaming said: "I am proud to say that ICE is widely regarded as having led the way in terms of introducing Esports to the international gaming and betting community and we are delighted to be working in partnership with another sector leader in the form of Data.bet.
"Like us the Data.bet team is passionate about Esports and the company's track-record of providing clients with premium quality Esports feeds, AI-processed events data and the optimisation of risk management courtesy of its Managed Trading System will add to the Esports experience as well as the cutting-edge sector insight that we will be delivering both on the show floor and at the Esports Betting Conference."
Previewing what delegates can expect from what will be the last Esports Arena held in London prior to the ICE relocation to Barcelona in 2025, Harding confirmed: "The Arena is all about delivering authenticity and using the in-person experience to bring the business-building opportunities delivered by Esports to life. Our theme for 2024 is F1 and we will have two professional racers competing head-to-head to demonstrate the dynamic world of Esports racing. Data.bet will unpack the action and provide live gaming odds which will be displayed around the ICE Arena.
Attendees will also be able to immerse themselves in VR and haptic feedback racing, compete on four connected simulated rigs and participate in the Data.bet sponsored Pit Stop Challenge.
"The ICE Esports experience is completed by the Clarion Gaming curated Esports Betting Conference which enables delegates to help shape the landscape of Esports wagering drawing on expert insights from Rivalry, Better Collective and Data.bet."
In addition to the Esports Arena and Esports Betting Conference visitors to ICE will have access to 600+ exhibitors, thousands of product launches and the opportunity to engage with leading international thought leaders, decision makers and regulators across all gaming sectors and verticals courtesy of the world-class ICE VOX learning platform. More visitors than ever before are expected to attend ICE 2024 motivated by the desire to make more connections, gain more inspiration and benefit from more learning.
Registration to attend what will be the last edition of ICE to take place in London prior to its relocation to Barcelona in 2025, is open at https://ice .reg .buzz/step/1?ticket=exhibition-pass.