BMM Testlabs Welcomes New Hires and Celebrates Internal Promotions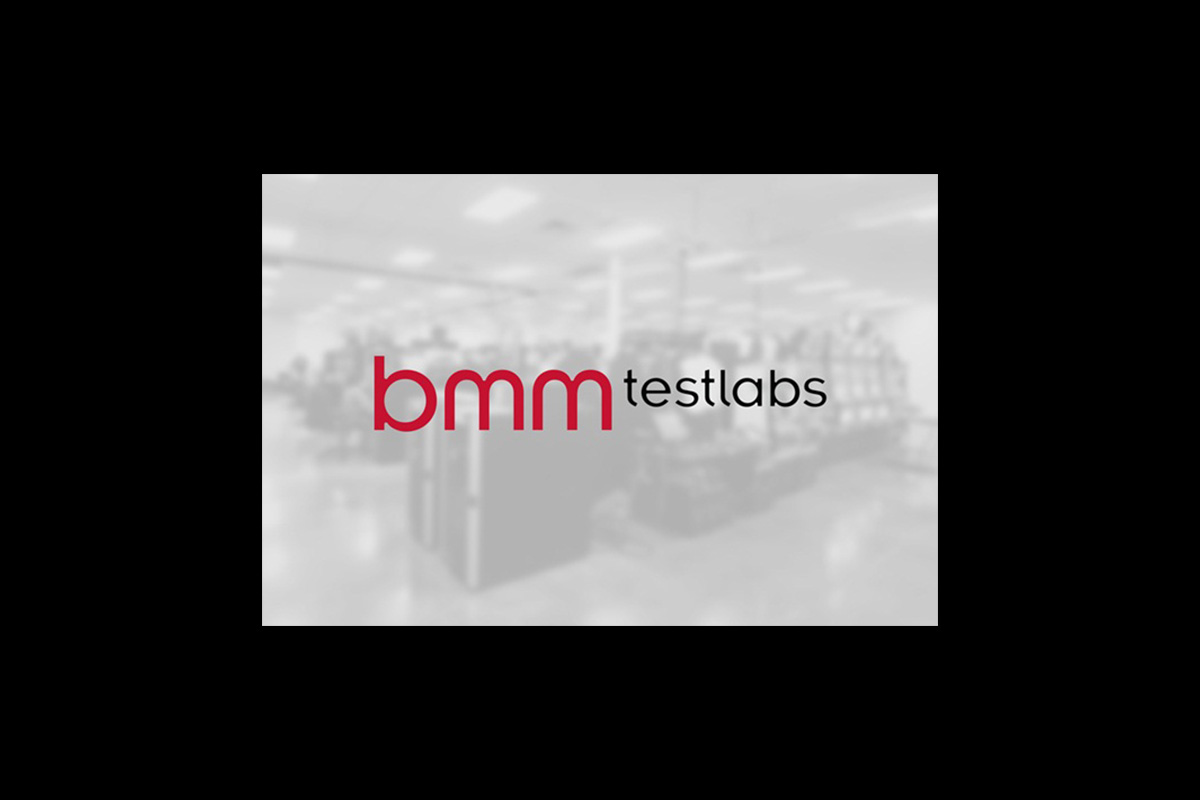 Reading Time:
3
minutes
BMM Testlabs, the world's original gaming test lab and product compliance consultancy, is pleased to announce the continued expansion of its North American team. BMM has built a resilient business, with a commitment to providing professional growth opportunities for its expanding team, even amidst a pandemic.
The continued growth of the BMM Testlabs North American team has presented an opportunity for several internal promotions and new hires, including:
| | |
| --- | --- |
| | Jean Corriveau as Vice President, Operations, North America. Boasting nearly two decades of leadership experience, Corriveau joined BMM as a Business Development Manager, Lotteries, and Online gaming in 2011, and has held positions of increasing responsibility during his tenure with the company. In his new role, Corriveau will continue BMM North America's focus on the responsible testing of gaming products. Corriveau will set the bar to ensure a seamless testing experience with our clients and liaise with our 14 global offices. He will also be responsible for building long-term, successful relationships with core customers while overseeing our world-class testing team of testing and compliance engineers, our quality management team, and our project management team in Las Vegas and Moncton. |
| | Perry Krasner as Senior Director, Service Delivery. Prior to joining BMM, Perry, a gaming industry veteran, spent nearly 20 years in various test engineering positions. Most recently, Perry served as Manager of Software Product Assurance and Development Studio Math at International Game Technology . His depth of industry insight and knowledge is a welcomed addition to BMM's world-class engineering team. Perry will be based out of BMM's Las Vegas headquarters, and will effectively manage the daily service delivery operations and report directly to Jean Corriveau, Vice President, Operations, North America. |
| | Ana Galeski as Director, Service Delivery – Systems. Prior to joining BMM, Ana spent 14 years as a Systems Test Manager for every type of regulated system and associated equipment. Ana has nearly two decades of gaming industry experience in a variety of roles, including testing, test management, technical support and product compliance. Her extensive experience will help BMM continue to deliver world-class systems testing services to our clients by our dedicated team in Las Vegas. As a Director, Service Delivery – Systems, she will play a critical role in managing our robust engineering team and liaising with our partners throughout the submission process. |
| | Holly Billy as Tribal Services Manager. In her new role, Holly will help drive BMM's continued service excellence across tribal gaming by leveraging her testing experience as a Group Manager on BMM's service delivery team and from her 10 plus years serving in a variety of roles for The Chickasaw Tribal Gaming Commission. Based out of BMM's headquarters in Las Vegas, she will focus on serving our tribal regulatory partners within the Western region by leveraging her leadership experience and deep knowledge of tribal gaming. |
Travis Foley, COO and EVP, North America, commented, "BMM is highly regarded for providing an exceptional and seamless testing experience for our clients. We are fortunate to have such talented and smart professionals representing BMM. We have grown by leaps and bounds over recent years, and although this year has presented significant challenges to our industry, we remain focused on our growth initiatives. We are diligent in our pursuit of hiring only the best and brightest talent and look forward to their continued success at BMM in 2020."

Interactive Gaming Group signs sponsorship agreement with lead Twitch female creator Nora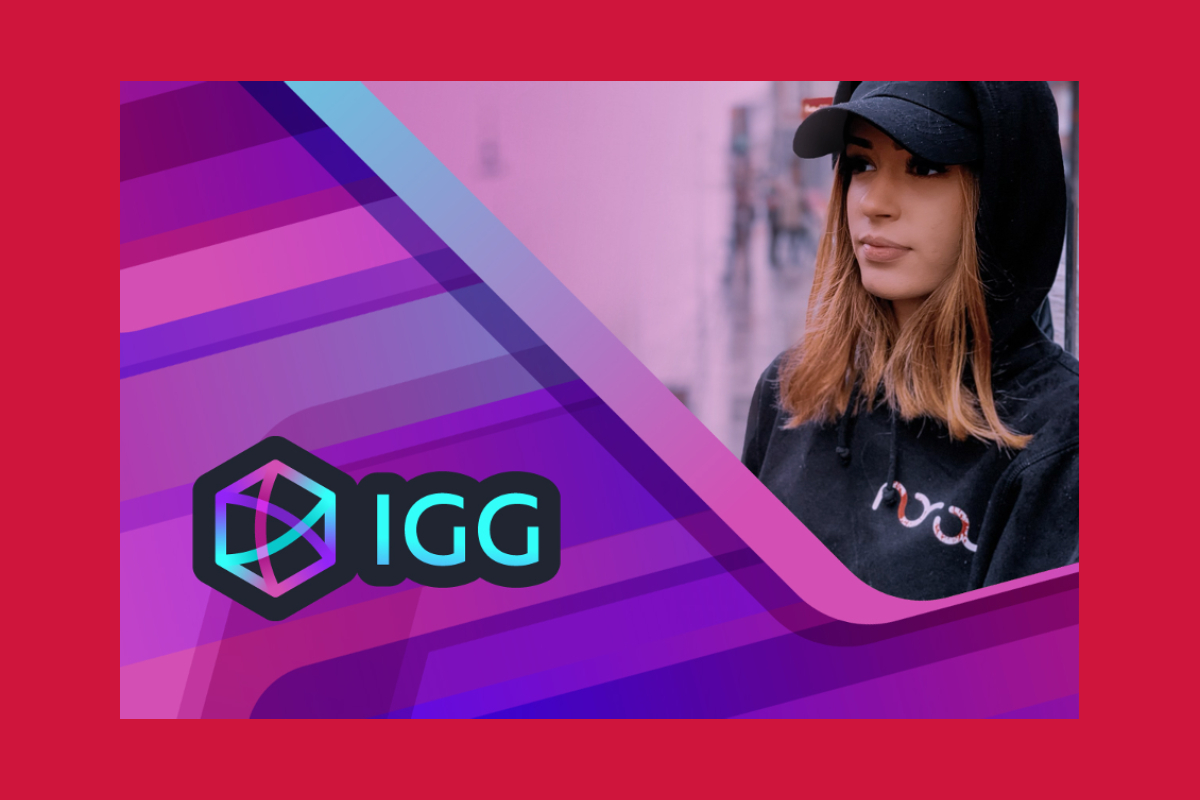 Reading Time:
2
minutes
Building on its intent to support female streamers and inspire gamers, Interactive Gaming Group announces today that it has added former professional soccer player and prolific female streamer Nora (Twitch name "NoraExplorer"), to its portfolio.
Nora, who turned to gaming after a knee injury ended her career, shares her journey travelling in Facepunch Studios' adventure game Rust – with an audience of over 91,000 followers. The 23 year old, who has seen her audience grow rapidly in the last year, sees streaming as a significant new area of opportunity for gamers looking to monetise their talent and get more people excited about gaming.
Commenting on her new partnership with IGG, Nora said: "I'm extremely excited to be supported by IGG as I work to improve the experience I share with my audience. In the past year I've seen my community grow and found more and more people connecting in an online space. Being a part of this with my audience and community, makes me feel like I have a responsibility to show that anybody can be who they want to be. IGG's support in my goals was an important factor in making the partnership."
With over 1,000 creators and 250 brands worldwide, IGG, whose vision is to inspire the world to play, has made it the company's focus to support up and coming creators to help them monetise their talent. IGG's experience in building some of the most successful gaming-focused Twitch channels in the world is now being turned to connecting growing gaming and eSports creators with brands via the company's platform.
Commenting on the partnership, CEO of Interactive Gaming Group Cristina Niculae commented:"Streaming is the new way of marketing. The new generation of adults is no longer inspired by mainstream TV but by creators sharing live, interactive experiences. However, only 2% of gaming creators on platforms such as Twitch are female. At IGG, we want to support female creators grow their channels and monetize their gaming content and through this, balance the gender gap. We are delighted to have Nora, a talented creator, joining our portfolio of streamers and are looking forward to supporting more female creators on our mission to open up streaming marketing to all upcoming creators."
Interactive Gaming Group is a leading digital entertainment and media technology company, connecting creators, viewers and brands on a global scale. Founded in 2017 and operating out of Malta and Spain, Interactive Gaming
Group vision is 'To inspire the world to play' and to bring great streaming entertainment to people around the world.
BLAST Premier expands reach into Israel with Gaming Channel broadcast deal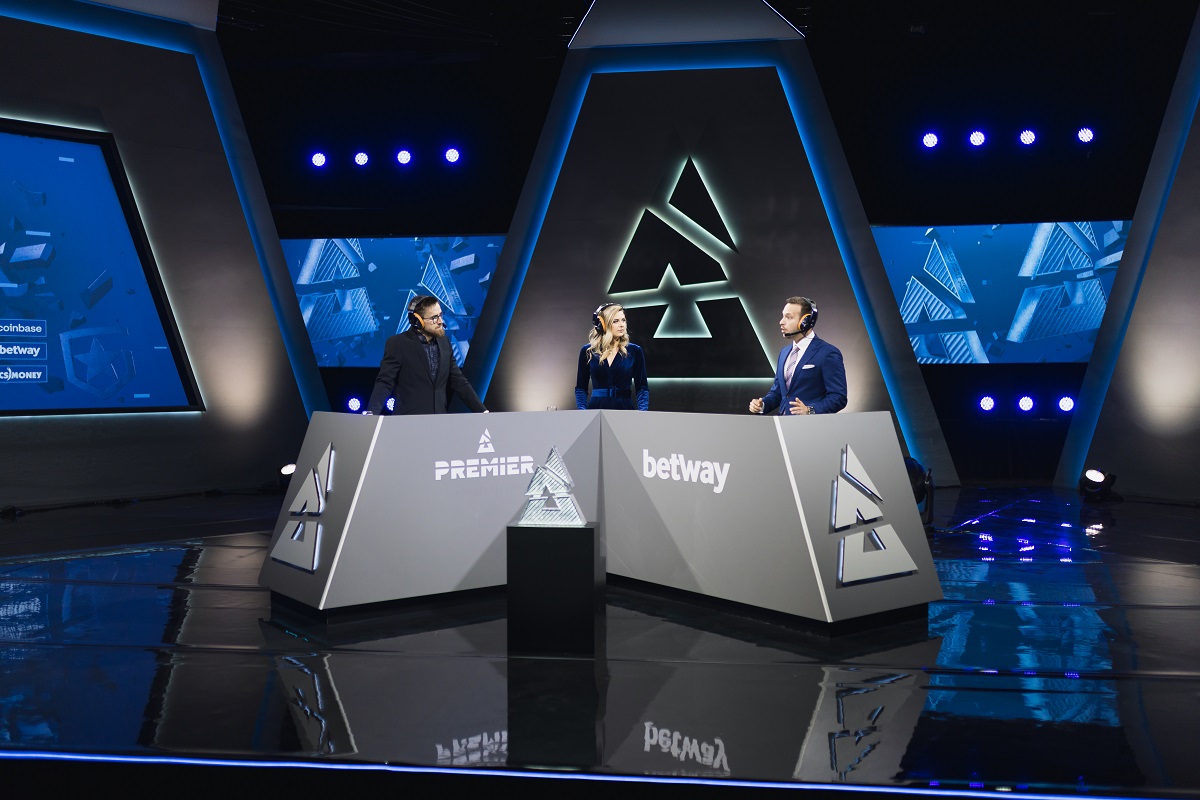 Reading Time:
2
minutes
The deal will see the Gaming Channel own exclusive rights to broadcast BLAST Premier in Hebrew 
BLAST Premier has agreed a media rights deal with Gaming Channel, Israel's first ever linear 24/7 esports and gaming channel. 
As part of the deal, Gaming Channel will own exclusive rights to broadcast BLAST Premier within Israel in Hebrew until the end of the 2021 season. The deal will cover BLAST Premier's four remaining events of the year: Fall Groups (September 16-26), Showdown (October 12-17), Final (November 24-28) and World Final (December 14-19).
The Gaming Channel, owned by the Charlton Group, was launched back in July this year, bringing the first ever dedicated esports and gaming linear TV channel to Israel. The channel broadcasts a variety of content including live esports events, leading YouTube talent from the region, among other gaming and entertainment-themed content. 
Alexander Lewin, VP for at BLAST, said: "We are delighted to be able to give BLAST Premier fans from Israel the opportunity to watch their favourite Counter-Strike teams and players in a localised Hebrew broadcast, and very pleased to add Israel to our global media rights footprint. The Gaming Channel and its experienced team are the perfect partner for our move into the Israeli market, and we look forward to a successful collaboration."
Yoav Sochen, General Manager for Gaming Channel, said: "I am very excited to partner up with BLAST Premier. Connecting both professional players and esports enthusiasts to the Gaming Channel through top tier international leagues, operated and offered on live broadcast in Hebrew for the first time. I look forward to seeing what this partnership can do for the Israeli scene."
The deal takes BLAST's portfolio of media rights to over 40 linear and online partners internationally, meaning BLAST Premier is now available globally in 18 different languages and in over 150 TV territories.
BLAST Premier is a worldwide Counter-Strike tournament series that unites all major events, offers opportunities to all regions across the globe and crowns the world champions of CS:GO. Up to 32 teams will take part in the seven BLAST Premier events over the course of 2021 with a combined prize pool of $2,475,000 on the line. BLAST will be making its long-awaited return to arena events with fans later this year at Copenhagen's iconic Royal Arena for the Fall Final. 
1400 Arrests, $8M Seized in Illegal Gambling at Euro: Interpol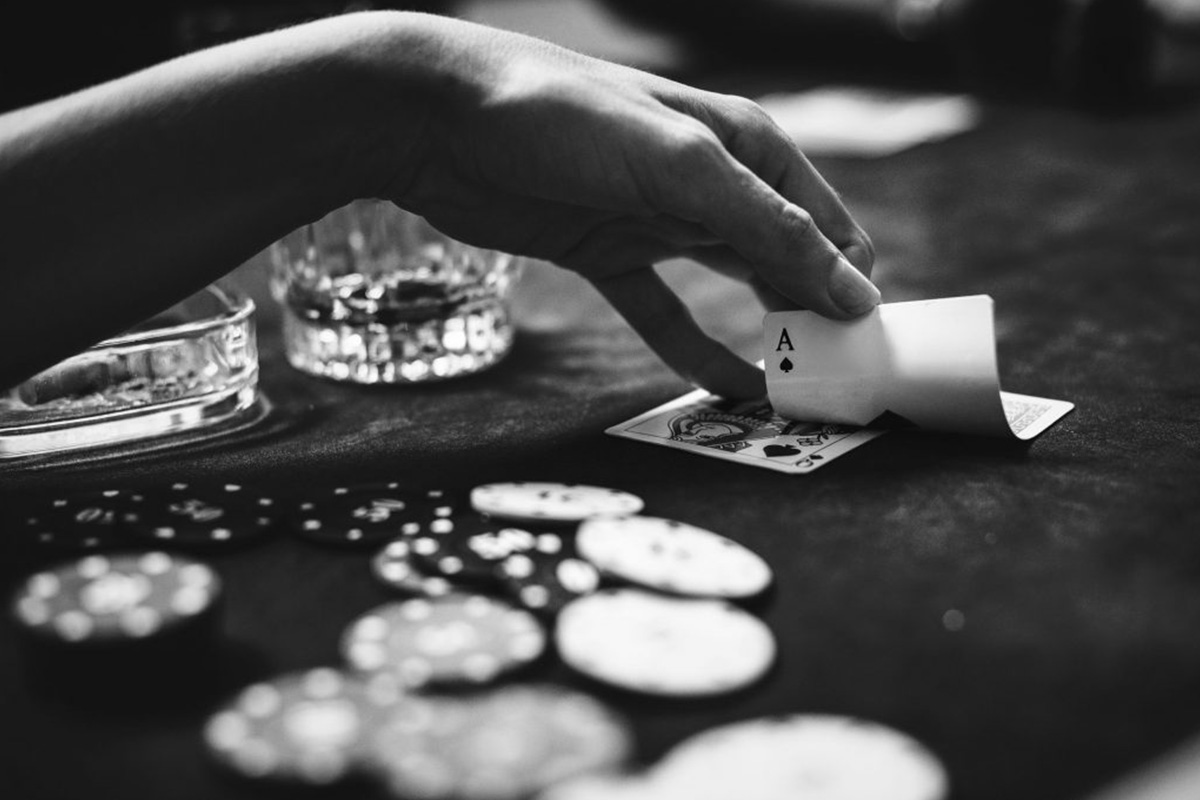 Reading Time:
< 1
minute
An Interpol operation targeting illegal gambling during Euro 2020 led to 1400 arrests and the seizure of $7.9 million (6.7 million euros) in cash, the Lyon-based global crime agency reported.
Thousands of raids in Asia and Europe also resulted in the confiscation of computers and mobile phones connected to almost $465 million in bets.
"While most of us were watching the UEFA European Football Championship as simple fans, hundreds of specialized officers across 28 countries were targeting organized crime groups looking to earn millions from illegal gambling and related money laundering activities," an Interpol statement read.
Hong Kong police detained more than 800 suspects, "including the alleged kingpin of a triad-controlled bookmaking syndicate," the statement said.
In what was described as one of Hong Kong's most successful operations ever they seized $2.7 million in cash and records detailing hundreds of millions in bets.
In Italy, home of the European champions at the pandemic-delayed tournament, Operation SOGA VIII inspected 280 betting shops and delivered 1.3 million euros in sanctions for illegal betting schemes.
In all, Interpol's eight SOGA operations have led to more than 19,000 arrests, cash seizures of more than $63 million and the closure of over 4000 illegal betting dens.