8 New Member Nations Join IESF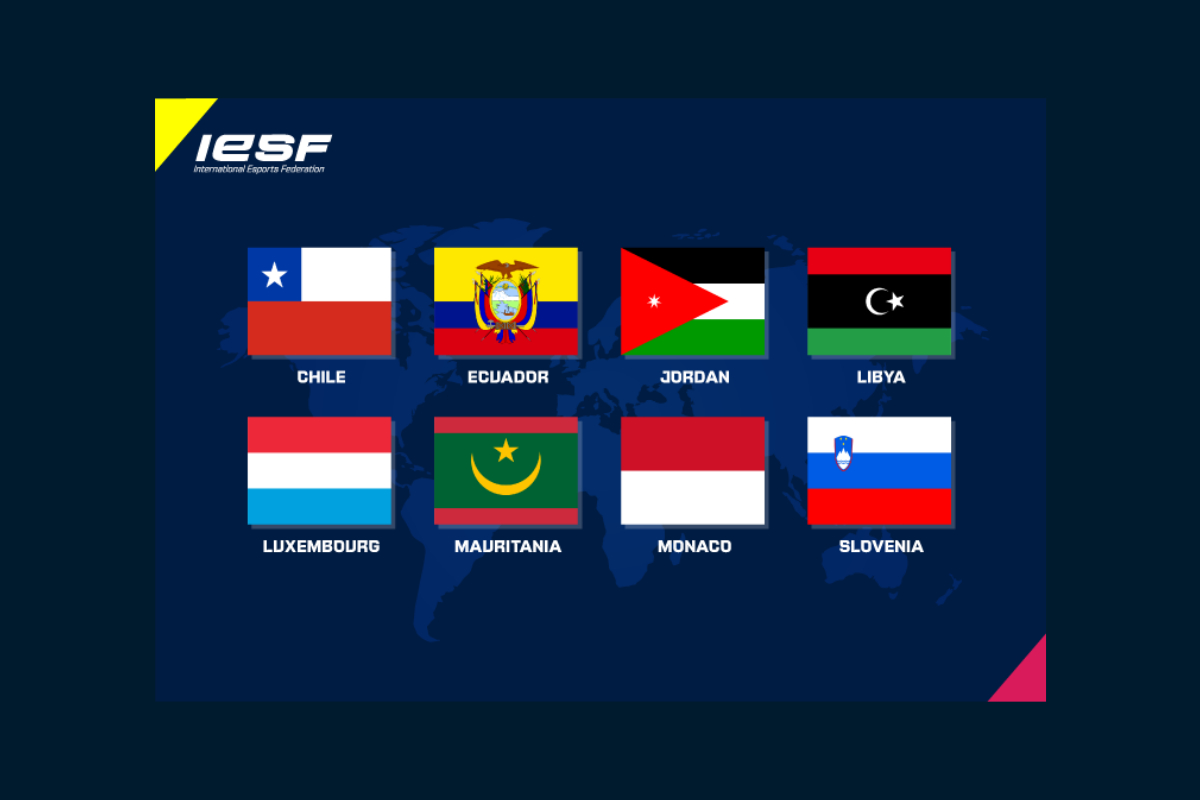 Reading Time:
< 1
minute
IESF reaches 82 Members, with new nations from the Americas, Asia, Africa and Europe
IESF announced membership expansion within four (4) continents as Chile and Ecuador join from the Americas, Jordan from Asia, Libya and Mauritania from Africa, as well as Luxembourg, Monaco and Slovenia join the IESF from Europe.
Many potential members are applying to IESF, strengthening the "unity mission that we have started", says Mr. Boban Totovski, IESF Board Member and Secretariat Director.
The nations are represented through their respective national Esports Associations:
Chile : Street Soccer Organization
Ecuador : Ecuadorian eSports Association
Jordan : Jordan Esports Federation
Libya : Libyan Esports Federation
Luxembourg : Luxembourg Esports Federation
Mauritania : Federation Esports Mauritania
Monaco : Monaco eSports Federation
Slovenia : E-sports Federation of Slovenia
IESF was founded in 2008 by nine-member nations from Europe and Asia. Now, after 12 years of history, IESF is now over 80 member nations and has plans to continue this rapid expansion. IESF's continued growth is largely thanks to the organization's ability to deliver benefits to its members, provide a continuous and sustainable World Championships events, and host its Global Esports Executive Summit.
IESF continues its mission to create a thriving Esports ecosystem globally where growth can be enhanced for both large Esports economies and grassroot-level nations. IESF is looking forward to working with all of our members for the development of Esports!
Football for Friendship to share fair play principles in International Coaches Academy new online course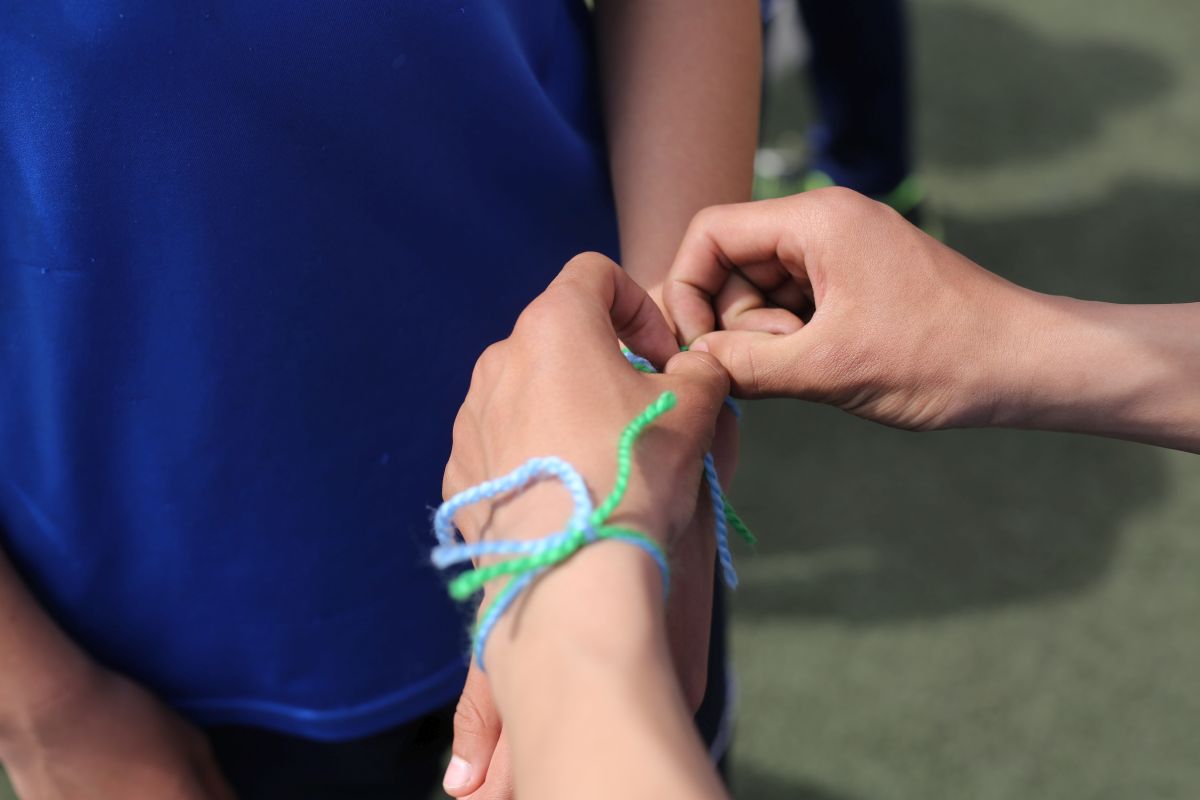 Reading Time:
3
minutes
Gazprom International Children's Social Programme Football for Friendship unites 211 countries and regions of the world. The programme invites coaches to complete a new online course of the International Football for Friendship Coaches Academy.
The International Football for Friendship Coaches Academy is a free online educational platform for which were created modules of practical exercises aimed at improving the qualifications of coaches of children's teams and football classes all around the world. The course is based on the successful experience of work with the international children's teams during various seasons of Football for Friendship. Its goal is to help coaches teach their students the psychology of training and communication with children of different cultures, races, nationalities, and physical abilities.
In total, over the period of the International Football for Friendship Academy's existence, over 4 000 coaches have completed their education. The course was developed by the heads of the teaching process and coaches of the FC Barcelona Academy, experts of the FIFA and UEFA humanitarian programmes, representatives of Football Union of Russia (FUR), the Brazil national team, FC Delhi Dynamos, FC Zenit, FC Schalke 04, and football federations of different countries.
The new online course offers theory, practical exercises, recommendations on organizing the training process that encourages the principles of fair play, fairness, equality, that form the basis of the Football for Friendship programme. The educational course is free and available in 10 languages: Arabic, Chinese, English, French, German, Hindi, Italian, Russia, Spanish, Turkish.
"It's very important for a football team coach to gain the trust of young players, to prove that they are themself committed to those human and sporting values that they are trying to convey. The International Football for Friendship Academy is a unique educational platform for coaches around the world: the methodology teaches the training processes, as well as the main principles of interaction with young athletes, and explains what qualities and values should be instilled in young athletes so that they can grow into adult professionals of an international level. I have no doubt that the Academy's work will have a huge positive effect, both for the coaches and for the players," notes Real Madrid and Brazil Legend, World Cup winner and 3 times UEFA Champions League Winner, Global Ambassador of Football for Friendship, Roberto Carlos.
The International Football for Friendship Academy is part of the new Digital Platform footballforfriendship.com, which has become the main venue for the programme's events this year. It provides access to broadcasts, International Children's Press Center materials, player ratings and championship tables, the schedule of the International Forum and the presentations of projects on the development of children's football.
About the programme
The International Children's Social Programme Football for Friendship is implemented by Gazprom since 2013. Over the previous seven seasons, the programme has united over 6 000 participants from 211 countries and regions and over 5 000 000 supporters.
Young Players and Young Journalists are the participants of the programme – boys and girls aged 12 including children with disabilities. Young Players represent different countries and cultures united in the mixed teams. They show that nationality, gender, and physical abilities aren't a barrier to becoming a team. Young Journalists cover the events of the programme in the International Children's Press Center. All participants become Young Ambassadors of the programme and continue to share their Football for Friendship experience and promote universal human values: friendship, equality, fairness, health, peace, devotion, victory, traditions, and honour.
UEFA, FIFA, football federations and the world's leading football clubs, international charity foundations, famous athletes, politicians, and artists support Football for Friendship. The project has received multiple national and international awards in the field of social responsibility, sports, and communications, including the world record for the most nationalities in a football training session in history.
In 2020, Football for Friendship will be held in the online format. A special digital platform will unite over 10 000 players of all ages. It will become the home for international children's competitions and a playground where anyone will be able to train, join into the international mixed teams and play their favourite game in the Football for Friendship format without leaving the comfort of their home.
8 CELEBRITIES, ATHLETES, STREAMERS, AND FIFA PRO-PLAYERS BATTLE IN THE ESPORTS INTEGRATED CHALLENGE KAKI BOLA EDITION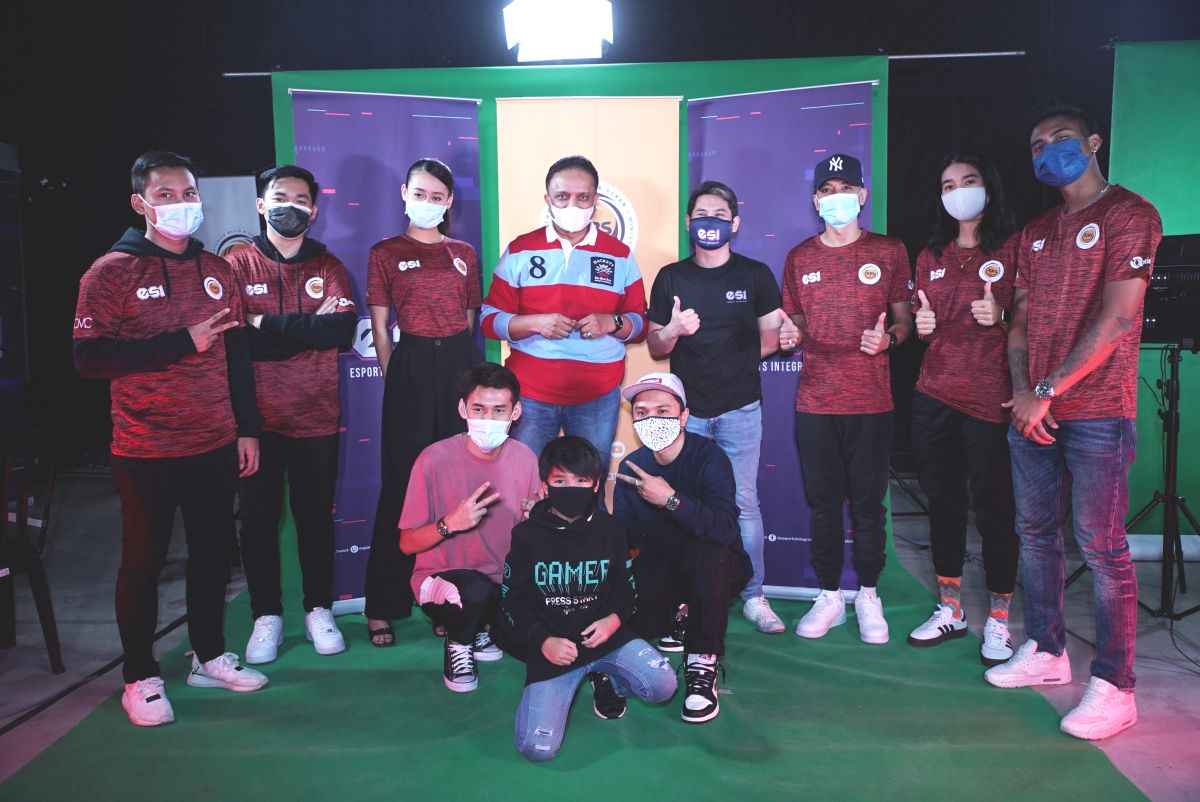 Reading Time:
2
minutes
Esports Integrated (ESI) had successfully streamed the third event of Esports Integrated Challenge Series themed "Kaki Bola Edition" last night on Facebook Live Page ESI – Esports Integrated. The event was attended by YB Dato' Sri Reezal Merican Naina Merican, Minister of Youth and Sports, and Ahmed Faris Amir, Chief Executive Officer of ESI at VisualThree Studio in Selangor.
Hosted by Fiera Fendi, the fun-match FIFA21 tournament featured 8 participants from four different groups of personalities namely celebrities, athletes, streamers and FIFA pro-players. The lineups are Tomok (celebrity), Francisca Luhong (Miss Universe Malaysia), Soloz (mobile games pro-player and streamer), Daddyhood (mobile games pro-player and streamer), Steffi Sidhu (futsal athlete), Sean Selvaraj (football athlete), Luqmanhaziq (FIFA Pro), and Ayen (FIFA Pro).
"Today, I am proud to see our national players representing Malaysia Football League (MFL) and eMalaysia Football League (eMFL) here competing in a friendly match to expand the awareness of our Esports industry. I hope that more Malaysians would be inspired by these talents to participate in this booming industry and make Malaysia proud," said Dato' Sri Reezal Merican Naina Merican.
Team Eagle (Ayen and Daddyhood) was crowned the champion to take home RM5,000 cash prize after defeating Team Panther (Luqmanhzq and Ayen) in the final match. Although it was a huge defeat for national FIFA Pro-player Luqmanhzq, it was still amazing to watch national Esports FIFA athletes like Ayen and himself to compete among casual FIFA players who are also the key opinion leaders (KOLs) of their industries.
Lucky audiences who took part in the giveaway contest will bring home the prize pool money worth up to RM3,000 and exclusive merchandise sponsored by VCMC, Football Association of Selangor (FAS), and GamesBond. ESI Challenge Kaki Bola Edition was supported by eGG Network, Team Bosskurr, CoGear Productions, Optimum Information, and Alhamra Games.
Visit Esports Integrated website at esportsintegrated.com, Facebook at @esportsintegrated, Instagram at @esportsintegrated, Twitter at @esi_tweet, YouTube at ESI – Esports Integrated and Twitch at @esportsintegrated for more information.
4ELEMENTS OFFICIALLY ENTERS LEAGUE OF LEGENDS AND BECOMES PART OF THE BELGIAN LEAGUE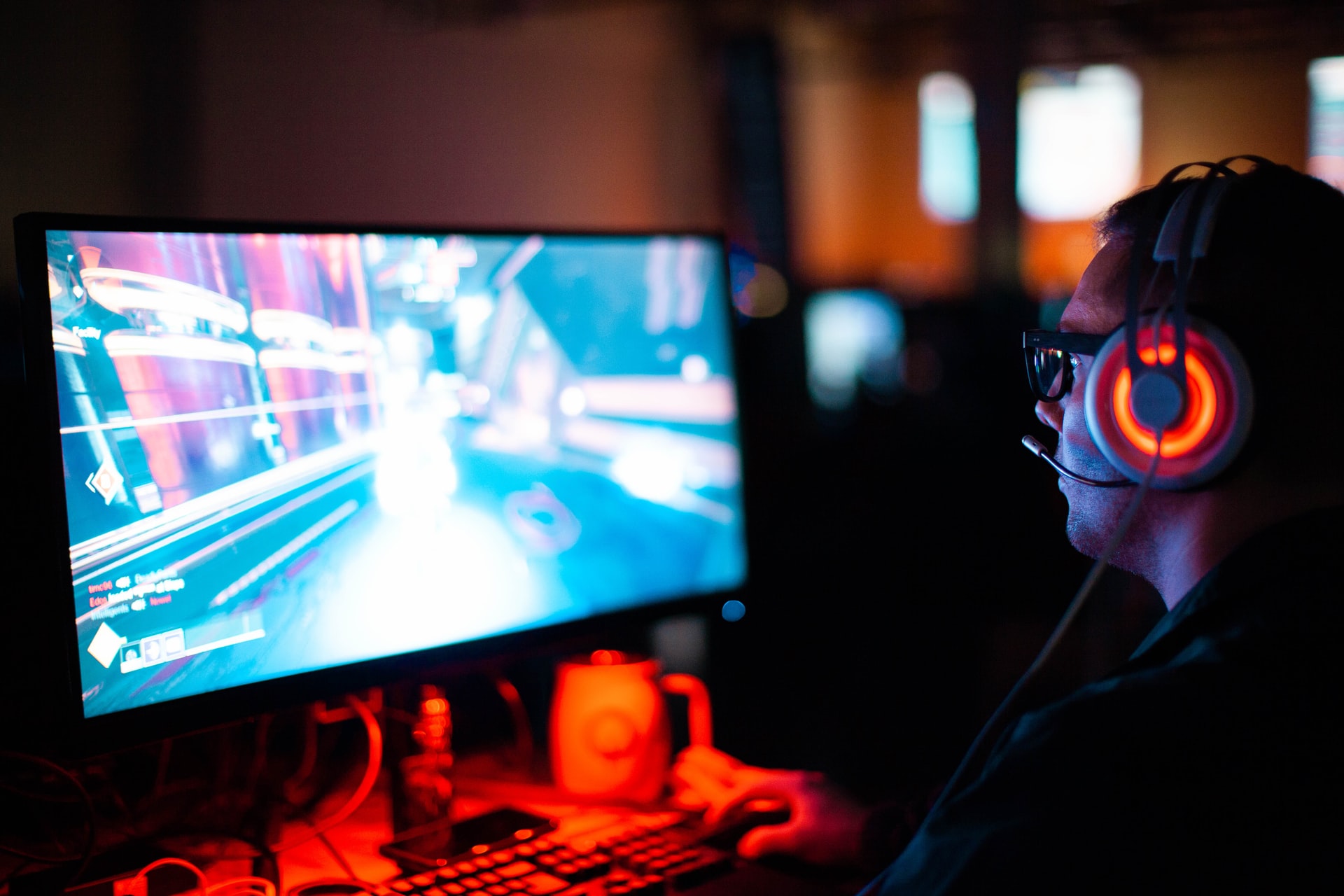 Reading Time:
< 1
minute
The past month was very eventful with many news for 4Elements and today we are excited to make the next big step. 4Elements enters League of Legends and becomes part of the 2021 Belgian League as one of the chosen teams.
The Belgian League (www.belgianleague.lol) is the official European Regional League of Belgium, signifying a major step in bringing the regional League of Legends scene to a new professional level. The league features six participating teams facing-off for their share of the €25'000 prize pool throughout 2021 and the chance to participate in the European Masters, where the best from each region fight for their glory. The season is split between a Spring split and a Summer split followed by Country Finals.
"4Elements being part of the Belgian League marks a huge step for our company and it is part of our long-term strategy, so I am glad that it worked out. Now let's create something awesome together with our community.", said Paul Helder, CEO at 4Elements.
The coming season starts in January and 4Elements has until the end of the year to finalize its roster.