Companies pivotal to the growth of the iGaming industry in 2020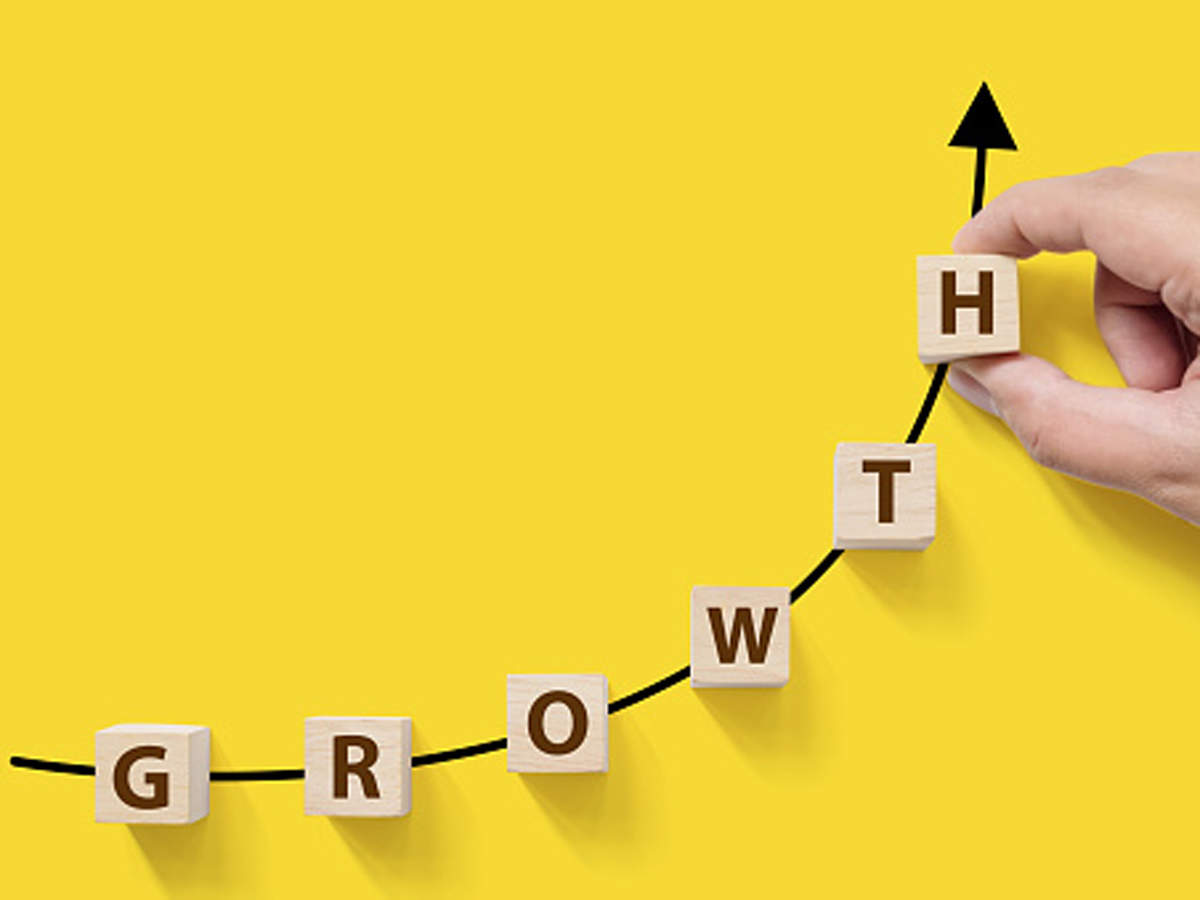 Reading Time:
7
minutes
Evolution Gaming's unprecedented $2 billion offer to purchase NetEnt sent shockwaves through the iGaming world in June. The merging of the two international powerhouses would dramatically change the landscape of the industry for decades to come.  
The fact that Evolution's offer represents a premium of 43% on NetEnt's closing share price on Nasdaq's Stockholm Exchange the day leading up to the offer speaks volumes about the absolutely incredible potential of the deal. 
It's not just this pair that are making big moves in terms of mergers and acquisitions in 2020, Flutter Entertainment and The Stars Group, DraftKings and SB Tech have all made the headlines in recent months as they look to monopolise their respective sectors.
There's an intense spotlight shining on this thriving industry right now, potential investors are no doubt circling development studios like hungry sharks, looking to get their own slice of the action, particularly those studios that are looking to break into the highly lucrative American market in the not so distant future. 
In various States across the US lawmakers are beginning to legalise both sports betting and iGaming, meaning those that have managed to work their way into this fledgling market are set to benefit almost instantaneously from an influx of new players who all have an incredibly strong appetite for what they have to offer.
How one key acquisition likely revitalised NetEnt
Despite their dominance in the iGaming sphere NetEnt had suffered year-on-year declines as their share price plummeted from an all time high of 91.25 SEK (Swedish Krona) per share (Around $10.94) in May 2016 to a mere 17 SEK ($1.83) in March of this year. Strangely, despite the gradual decline, NetEnt are not a company in crisis. 
The global powerhouse finds themselves in a comfortable financial position and have seen significant market growth since the prominent acquisition of Red Tiger Gaming, a rising star in the iGaming market that was speculated to have been growing at a rate of 50% at the time of purchase. This, coupled with the iGaming industry's overall growth in 2020 has led to an astonishing rise in their share price which at the time of this article sits at 83.70 SEK ($9.00).
It does pose the question, was NetEnt's acquisition of Red Tiger Gaming the catalyst for their significant growth in share price and Evolution's interest? Or was NetEnt always the end goal for the fellow industry-giants? One thing is for sure, NetEnt, alongside many other iGaming companies have fared well as a result of COVID-19 pandemic, driving punters that would traditionally bet in physical betting shops and casinos to their online counterparts.
There's no doubt that it's a fantastic time to be involved with the veteran developer. Their proposed merger with Evolution Gaming will arm the industry leaders with the tools they need to continue releasing industry defining titles such as branded hit Street Fighter ll: The World Warrior slot and the upcoming Gordon Ramsay's Hell's Kitchen inspired online slot.
Even before the proposed merger it was clear that both companies would play key roles in the growth of the iGaming industry with their innovative games, but once the pair become one single entity it's expected that they'll elevate the landscape beyond what was thought possible.
Evolution's live casino revolution
Like NetEnt, Evolution Gaming are market leaders in their speciality area, live casino games. There are very few companies that can come close to what the veteran developers have achieved over the years, owning a number of fully operational live casino studios in nine different countries across Europe, Canada and the United States.
The award winning studio is renowned for creating a line of innovative game-show style games that are not only fun to play, but are highly exciting to watch on their own, which was always the vision of Chief Product Officer Todd Haushalter. 
In the five years that the Evolution Gaming Chief has been in post he has managed to bring both the glitz and glamour of Las Vegas and the excitement of a live television game show to millions of computer screens around the world with standout releases such as Dreamcatcher, Monopoly Live, Mega Ball and most recently Crazy Time. 
Their unique stable of hybrid live casino games utilise charismatic live presenters, 3D graphics, augmented reality and new and exciting mechanics not seen anywhere else.
Not satisfied with just one facet of the iGaming industry, Evolution's future acquisition of NetEnt will see them completely dominate almost every aspect of the iGaming landscape. Utilising NetEnt's expansive IP will allow them to further build on an already impressive portfolio.
We don't expect any more big releases from Evolution in the coming months as they turn their attention to fine tuning titles they already offer ahead of US expansion. The company is laser focused on reaching new customers in states that legalise gambling, and with a merger in tow we expect them to be the most influential and important iGaming company of the new decade.
The best of the rest – iGaming development studios to keep an eye on
It would be unfair to look solely towards NetEnt and Evolution Gaming as the companies that will drive the iGaming industry forward as the year progresses, because there are a number of other talented studios out there that are breaking boundaries and have a big part to play.
Australian developer Big Time Gaming certainly deserves the plaudits this year for creating what will undoubtedly be the next big thing in online slots, Megaclusters. Why are we so sure about that? Because Big Time Gaming are the company behind what's arguably the most licensed online slot mechanic of all time, Megaways. 
We're genuinely surprised how simple the Megaclusters concept is, rather than traditional slot reels the game is played in a 4×4 grid with 16 symbols. When matching symbols land they split into smaller pieces, bringing more winning combinations into the game which then split again and again with up to 64 symbols in play at any time. 
Just like with Megaways, Big Time Gaming have once again taken something simple and transformed it into a game changing mechanic that elevates a title to new heights in terms of engagement and excitement. Chief Exec Nik Robinson has already announced that Megaclusters will be licensed out, so expect to see a number of new games utilising it in the not-so-distant future. 
Elsewhere, Play'n GO continues to release a string of incredibly popular online slot games each and every month, even expanding the universe of their hugely popular Rich Wilde series by introducing a brand new hero (and daughter of the talismanic mascot), Cat Wilde.
Interestingly, the veteran developers have also decided to roll back the years by developing a branded slot based on a famous skateboarder. Long gone are the days since Tony Hawk titles were all the rage, so for the developer to feature 6-time World Skateboarding Champion Nyjah Huston in his own game is quite a unique throwback that could well pay off.
The move isn't quite as big as Ganapati's capture of Usain Bolt, which led to the belief that 2020 would be a huge year for the fairly inconspicuous Japanese iGaming company.
The athlete is set to star in his own online slot which was highly publicised at iGB Affiliate conference in London at the start of the year, however questions have arisen as to whether it will materialise after the company were forced to surrender their Malta gaming licence amid rumours of an alleged investment scam and debts earlier this Summer. 
The game was originally due to release in tandem with the start of the 2020 Olympic Games in July, however the release date has been quietly moved to August 21st by way of a cover photo update on Facebook and Twitter. If the company's troubles are behind them then they could well still be on for a good year as they look to really break into a European market with this game. 
Who are the big brands expecting further growth in 2020? 
888 Holdings looks to be one of the big winners in what has been a troubling year so far. The veteran company announced last month that they expect their full year earnings to be significantly ahead of expectations as revenue rolled in, despite a distinct lack of sports betting. 
The natural shift to online betting as a result of the COVID-19 pandemic has undoubtedly benefited the world-renowned company who offer casino, poker, bingo and lottery games in Europe and the United States.
The recent news that 888 Holdings has extended its technology contract with Delaware's online casino and poker monopoly in the United States has also come as welcome news to investors as the company no doubt sets itself up nicely to grow as new states legalise gambling.
Boston-based daily fantasy sports contest and sports betting provider Draftkings are another company worth keeping an eye on, despite seeing a slight fall in the value of their shares recently. Up until last month the company's share price had surged after becoming a publicly traded company.
Chief Financial Officer Jason Park recently told investors that even with their recent dip Draftkings' revenue was up 30%, and would have been up 60% if it were not for the pandemic. Unique players have risen to 720,000 per month, which is up 16% from 619,000 at the same time a year prior. With sports returning around the world in some form or another further growth is very much expected.
The merger between Flutter Entertainment and the Stars Group in May also represents one of the biggest moves in the industry and we thoroughly expect them to continue to dominate the sports betting scene with Paddy Power Betfair, Sky Betting and Gaming and Fox Bet at their disposal. If they can somehow capitalise on the renewed interest in online poker then 2020 could prove a good year for their leading poker brand, PokerStars as well.
Will the industry come out of the COVID-19 pandemic stronger?
The COVID-19 pandemic has thrown almost every worldwide industry into chaos, however iGaming hasn't faltered, having enjoyed an increase in revenue worldwide thanks to the massive migration of players from land-based casinos onto the internet. 
This migration should act as a catalyst for land-based operators to look at how they can innovate, integrate and adopt online gaming as part of their revenue stream especially in the states such as New Jersey where online gambing is already prominent.
Over in the United Kingdom, the world's iGaming hotspot, the return of sports betting has boosted revenue for many operators following a reported fall in gambling participation in the month of May. 
However, the cash injection wasn't particularly needed as online slots revenue had jumped by a generous 29.4% with monthly revenue sitting at £184.3m. 
Despite the positive financial outlook for operators in the United Kingdom there are clouds on the horizon as lawmakers push for tighter regulation of online gambling. However whether anything game-changing materialises from these calls remains to be seen.
Ultimately, the growth of the iGaming industry rests on the shoulders of lawmakers in key countries such as the United States and the United Kingdom, as well Germany, Sweden and Australia, where online gambling has the potential to be a huge money-spinner. If a safe and sensible approach can be taken there's no doubt that the only way for all involved is upwards.

Mindway AI Appoints Birgitte Sand as a Board Member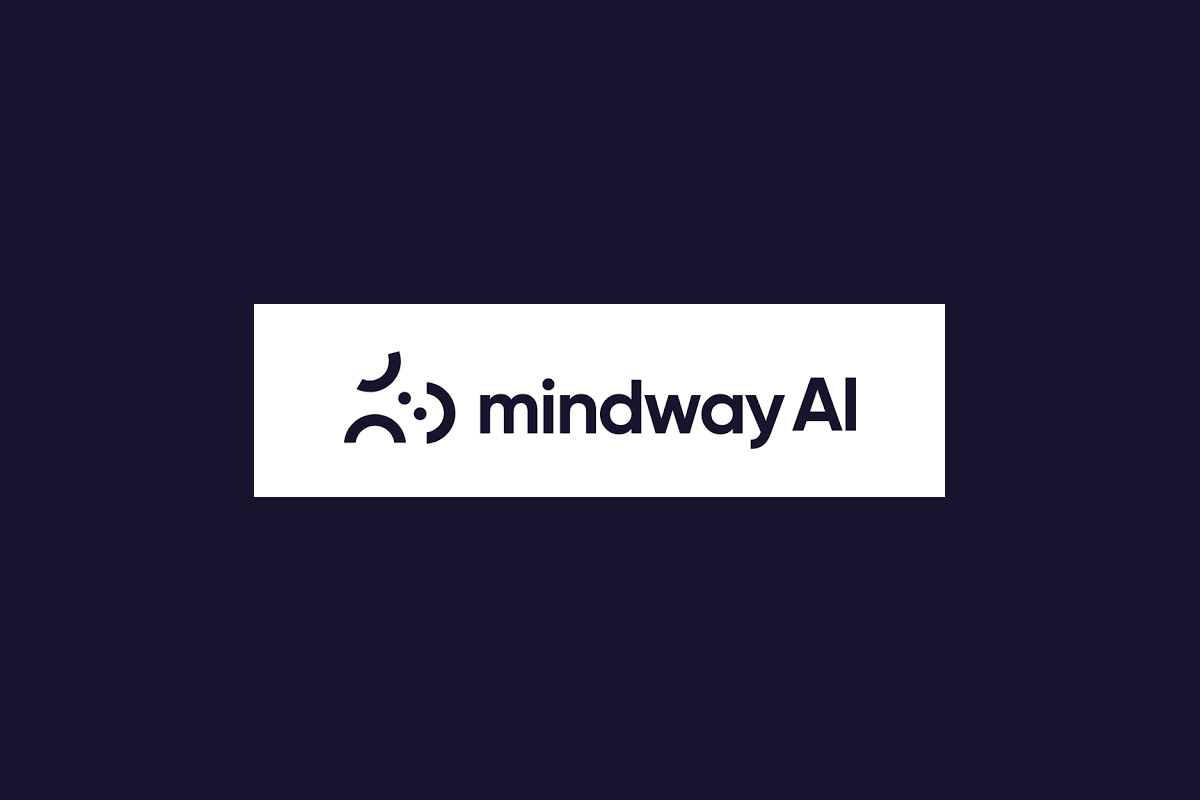 Reading Time:
< 1
minute
Mindway AI has announced the appointment of former director-general of the Danish Gambling Authority Birgitte Sand as a board member.
Being the previous director-general at the Danish Gambling Authority for 12 years, Birgitte Sand brings extensive experience with regulating the gambling industry. She was responsible for a gambling licensing regime covering both betting, online casino, land-based casinos, lotteries and gaming machines. Today, Birgitte Sand is the CEO and owner of Birgitte Sand & Associates ApS and provides expert advice to governments and the gambling industry.
With Birgitte Sand entering the board of directors, the regulatory perspective in Mindway AI's ongoing pursuit to create a sustainable and safe gambling experience is strengthened.
"We are very pleased to welcome Birgitte Sand as our new board member. From her many years as Director General at the Danish Gambling Authority and her national and international recognition, Birgitte has a level of regulatory expertise and insights that will further support our vision to improve responsible gambling and create a sustainable gambling environment," Rasmus Kjaergaard, CEO of Mindway AI, said.
"I am extremely pleased to have this opportunity to support the expansion and deployment of software solutions that have so much to offer in both prevention and protection. Innovation in this area is highly sought after, and Mindway AI has in a short time created convincing solutions and at the same time demonstrated great potential," Birgitte Sand said.
Holland Casino's Gross Income Down 54% in 2020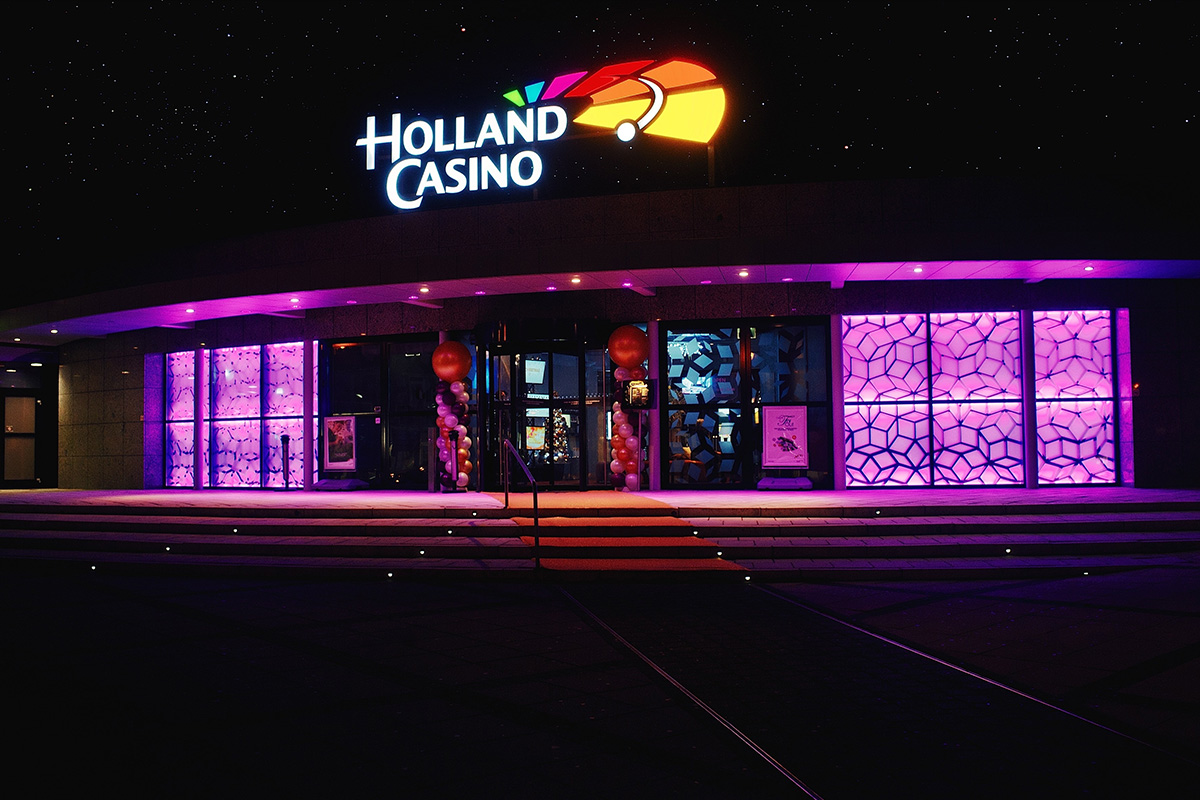 Reading Time:
< 1
minute
Holland Casino has reported a gross income of €333m for the full year 2020, a 54% decrease from the prior-year period.
The operator reported a loss before corporate tax of €80.7m, a 190% decline from 2019. Visitor numbers meanwhile were down 60% year-on-year to 2.5 million, largely due to government restrictions amid the ongoing Covid-19 pandemic, with the firm's 14 branches closed for the majority of 2020.
Throughout the year, the venues were completely closed for 143 days, open with restrictions for 151 days, and open without restrictions for 71 days. Average spend per visit did, however, increase by 14% year-on-year to €133.
"Despite the constantly changing circumstances and major challenges that this crisis year caused, I firmly believe that we will get through it well," Erwin van Lambaart, CEO of Holland Casino, said.
"This is due to the resilience of our people, general government support measures, focus on cost control and a clear strategic investment vision for the future. Together, this has meant that we were always able to anticipate the consequences of this crisis."
Looking to the future, the operator commented: "Holland Casino is a cyclical company and will therefore suffer from the expected economic recession. Nevertheless, the company is optimistic about the future. The restructuring means that everyone is in the right place, the organization is more efficient and agile, and there is a future-proof new structure that guarantees continuity."
UK Court Clears William Hill's £2.9B Takeover by Caesars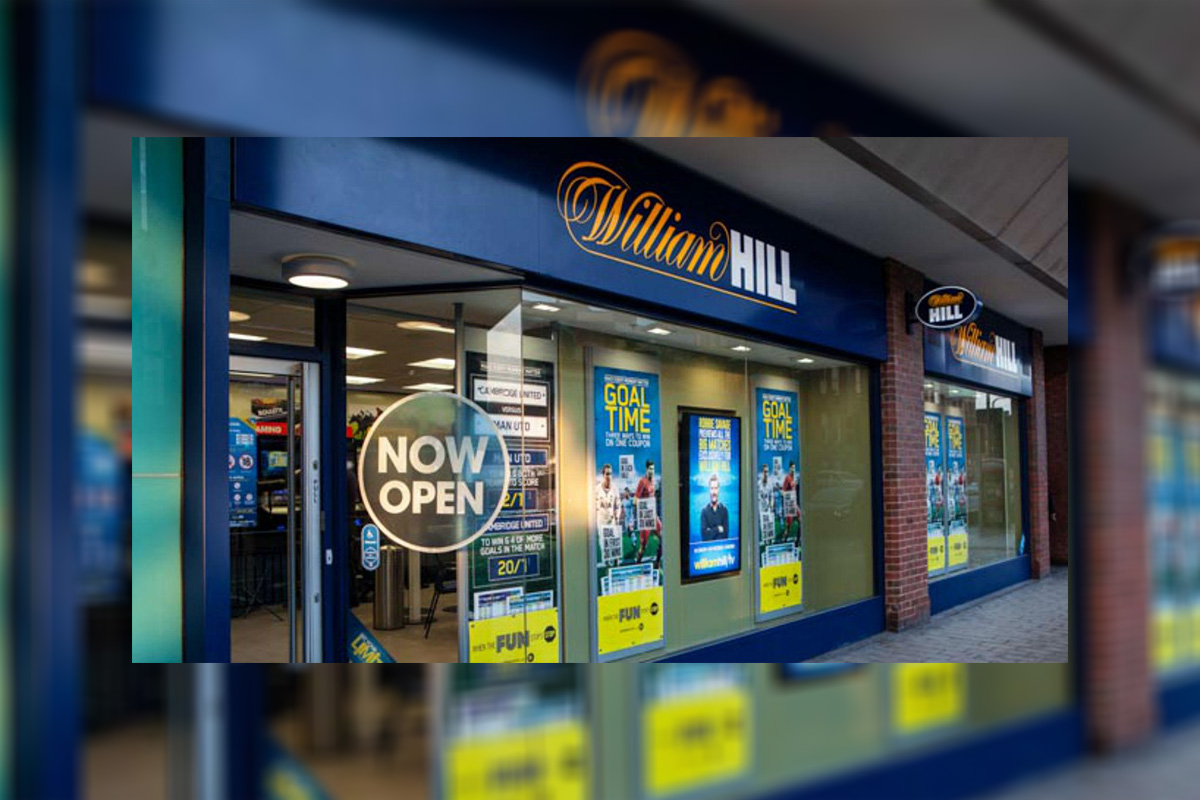 Reading Time:
< 1
minute
William Hill has said that its £2.9bn takeover by Caesars Entertainment had been cleared by a UK court despite shareholder protests.
The bumper merger had been held up by a court hearing after minority shareholder HBK Capital Management raised concerns about disclosures relating to the deal.
HBK and fellow US hedge fund GWM Asset Management both wrote to the board arguing that the terms of the joint venture were not properly disclosed by William Hill last year.
The court process was delayed for almost three weeks, but in the latest statement, the bookmaker said the deal had been sanctioned by the court.
The deal, which was agreed in September, highlights efforts to cash in on the burgeoning US betting market amid a relaxation of regulations.
"The opportunity to combine our land based-casinos, sports betting and online gaming in the US is a truly exciting prospect," Tom Reeg, chief executive of Caesars, said.
"William Hill's sports betting expertise will complement Caesars' current offering, enabling the combined group to better serve our customers in the fast growing US sports betting and online market."